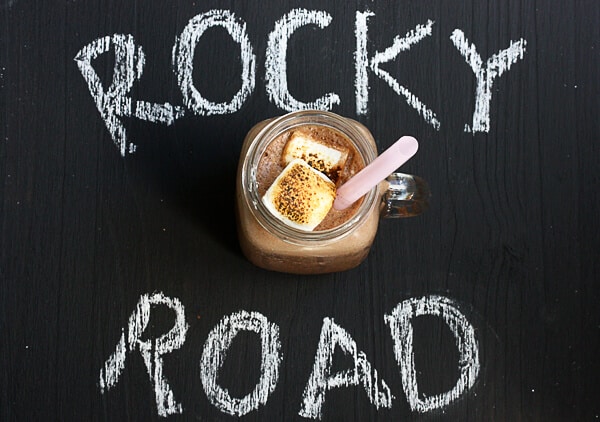 What's uuuuuuup?!
Oh what am I doing, you ask?
Nothing much…just plugged away this weekend…curing big world problems…like the issue of how to get Rocky Road in your face (sans Rocky Road ice cream). Were you aware this was an issue? It totally WAS. Don't worry; I figured it out.
First way: this milkshake. Sure you can use rocky road ice cream. I realize this. But then you wouldn't have toasted marshmallow. And really that's the whole thing about this milkshake. I was totally in it for the burnt marshmallows.
Then there are these Rocky Road cookies. Chocolate making out with chocolate, walnuts and marshmallows all folded in. Ma-jor.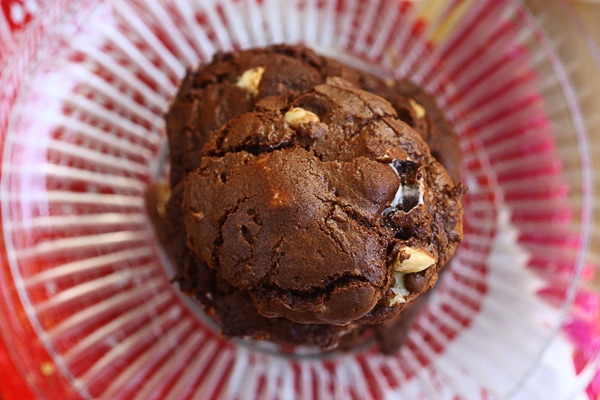 Cookies first, shall we?
These things had melted chocolate (whaaaa?!) combined with the wet ingredients: eggs, sugar, vanilla. And then gently mixed with the dry ingredients.
It's more of a brownie batter than a typical cookie dough. Totally a good thing.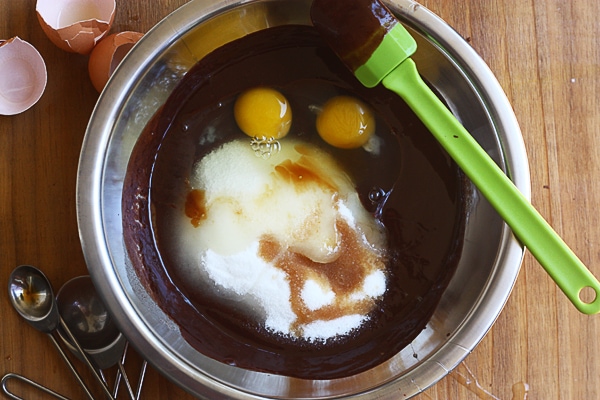 You're gonna fold in some walnuts, small marshmallows and more chocolate.
I used semi-sweet chocolate because I'm kind of anti-overly sweet.
I also scaled down the sugar in the recipe below because I knew we were adding marshmallows and more chocolate. If you have a major sweet tooth, add a 1/2 more cup of sugar to the wet ingredients bowl.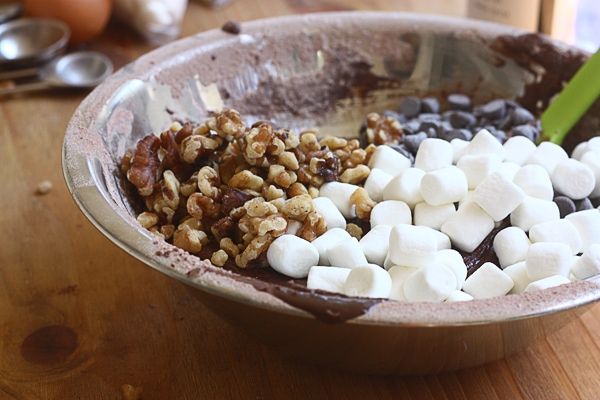 My first batch spread a bit too much for me. They were still delicious but they were kind of ugly. We aiming for cuteness here.
I stuck the dough in the fridge for 30 minutes just to firm it up. Problemo solved.
These cookies aren't too sweet. The walnuts give it amazing texture. They're soft and chewy, like brownies, with crisp edges. The marshmallows give it even more chewiness. And the chocolate on chocolate makes them super rich and delicious.
This all means you'll need milk. Lots of milk.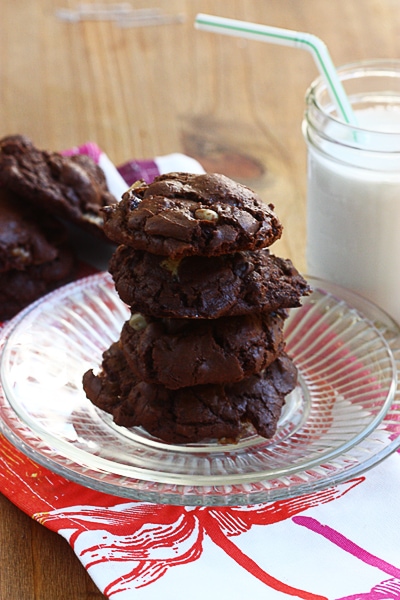 If you don't want to deal with the oven and bowls and mixing and flour, yet you still want Rocky Road…this milkshake is what you gotta do.
It comes together in about 5 minutes; like any good milkshake does, really.
I toasted some marshmallows over the gas range, threw everything in a blender and topped it off with a few more toasted marshmallows.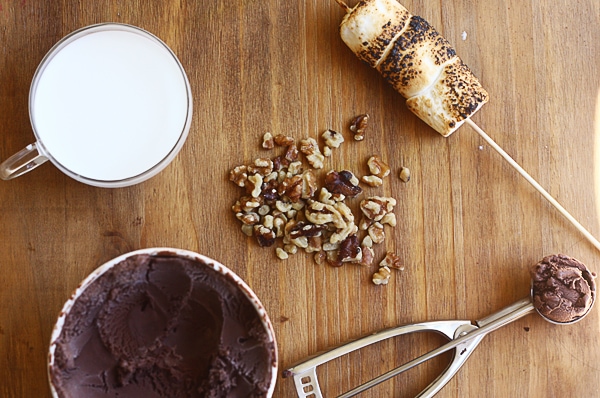 Hello!!! Life is beautiful, isn't it?!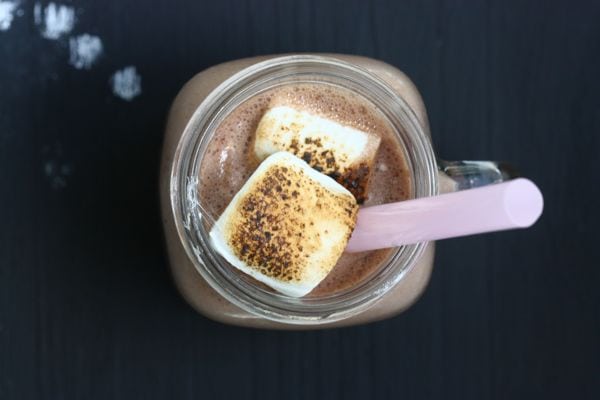 In other news: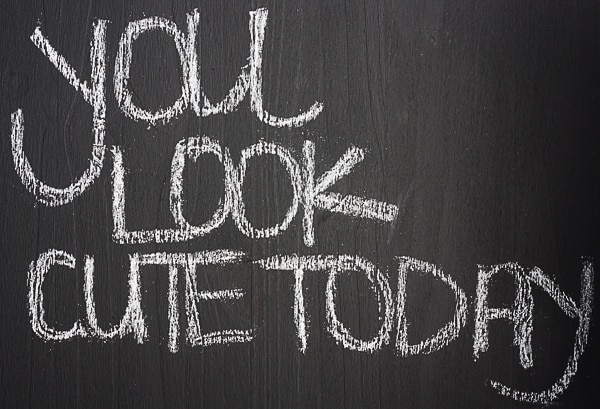 And also: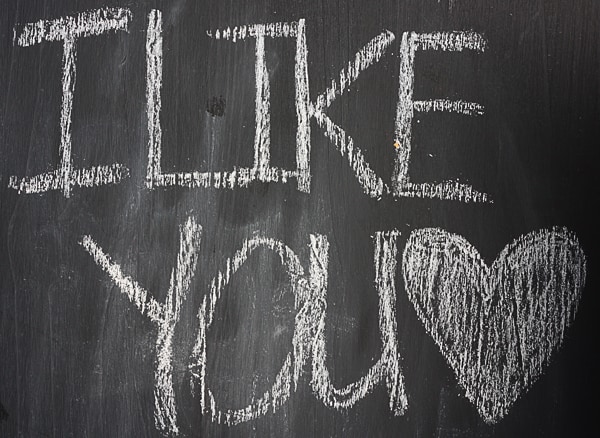 Rocky Road Milkshake
5 big marshmallows, divided
1/2 cup of milk of choice
5-6 scoops of chocolate ice cream
Handful of walnuts, chopped
On a skewer, over a gas range, toast 3 marshmallows. Add to blender, along with all of the ingredients and blend just until combined. You want the milkshake kind of thick. Toast remaining marshmallows and top as garnish.
Rocky Road Cookies
adapted from Martha Stewart
1 cup all-purpose flour
1/2 cup unsweetened Dutch-process cocoa powder
1/2 teaspoon baking soda
1/2 teaspoon salt
8 ounces good-quality milk chocolate, 4 ounces coarsely chopped, 4 ounces cut into 1/4-inch chunks
1 stick (8 tablespoons) unsalted butter
1 cups sugar
2 large eggs
1 teaspoon pure vanilla extract
1 cup small marshmallows
3/4 cup walnuts, chopped
Preheat oven to 325 degrees. Whisk together flour, cocoa powder, baking soda, and salt in a medium bowl; set aside. Melt coarsely chopped chocolate with the butter in a small heatproof bowl set over a small pot of simmering water.
Transfer chocolate mixture to the bowl of an electric mixer fitted with the paddle attachment (Note: I did it in a bowl with a stand-up mixer and it worked just fine). Add sugar, eggs, and vanilla; mix on medium speed until combined. Reduce speed to low; gradually mix in flour mixture. Fold in chocolate chunks, marshmallows and walnuts.
Transfer batter to the refrigerator for 30 minutes, or until slightly firm. Scoop batter using a 1 1/2-inch ice cream scoop; place 2 inches apart on parchment-lined baking sheets. Bake until cookies are flat and surfaces begin to crack, about 15 minutes. Transfer on parchment to wire racks. Let cool 5 minutes. Cookies can be stored in an airtight container at room temperature for up to 3 days.