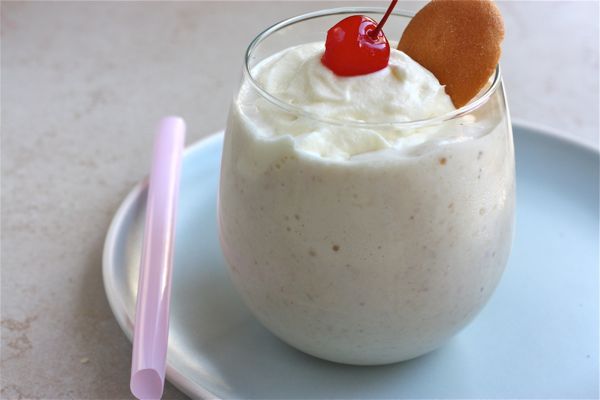 Aaaannnd just like that I signed a lease! The craigslist ad had two sentences, "NO PETS!" (as one of the two sentences) and no pictures, but I went to look at it anyway. It was perfect great. I talked the landlord into fixing a few things, got him to approve my future dog and even got him to drop the rent by a few bucks. Aaaaand just like that I signed a lease, wrote a check and got my keys.
While I'm so stoked to have a new place that's bigger and better, in a neighborhood I'm really excited about, part of me is a little sad to be leaving my old apartment.
I've lived here for almost four years, and so much has happened and changed in that time. It was in this apartment I thought to start a blog–and in its tiny kitchen is where I cooked up and shot my very first blog post (found it! also: embarrassing). I moved into this apartment with my then boyfriend…and after six years of dating, it's the apartment we broke up in. In this apartment I experienced my worst heartbreak…and subsequently learned what the term "pick yourself up and dust yourself off" really feels like. So many memories, good and bad. I'm excited to move on and leave them behind. In celebration of signing on the dotted line, I ate two (crazy/amazing) burgers in less than 24 hours…and then made myself a milkshake.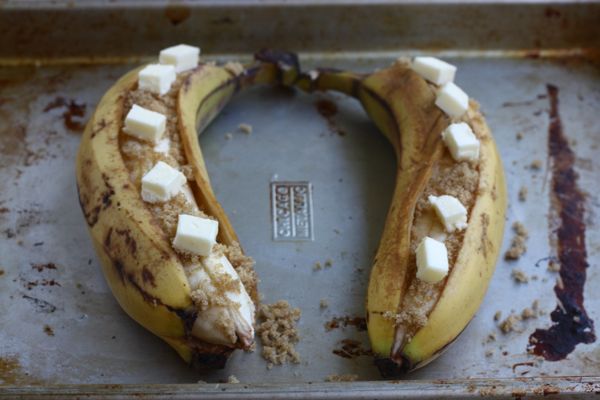 A few months ago it was pouring down rain, totally freezing and I drove myself to Chick-fil-A to try their banana pudding milkshake. I was obsessed to see what the deal was. Didn't disappoint.
I figured the only way to really improve on it was to make it taste more like banana.
Roasting the bananas is the way to go. Brown sugar and butter and then in the oven.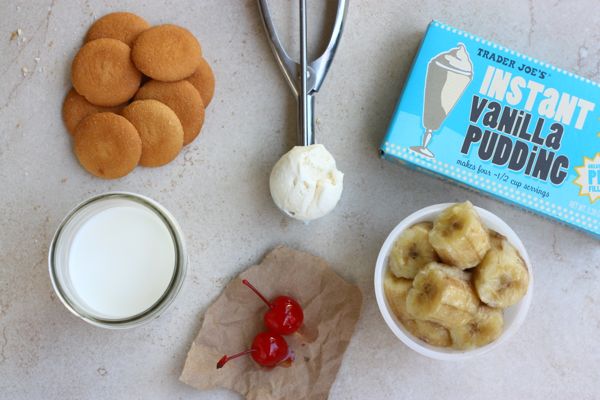 One thing I've never used on this blog (and honestly in my real life, too) are mixes of any kind. I don't really see the point to cake mixes, pudding mixes, etc. It's usually just easier and cheaper for me to make them from scratch. But for this milkshake I really thought it was a bit much to make pudding, have it cool, etc., just to throw it in a milkshake.
And honestly, this pudding mix isn't terrible. It's actually pretty good. The second ingredient is pure bourbon vanilla extract! Whoa. Would I serve it on its own? Meh, probably not, but it does an awesome job in a milkshake.
Slightly softened ice cream, Nila Wafers, pudding and a little bit of milk, all mixed up in a blender.
Let's celebrate it's Thursday!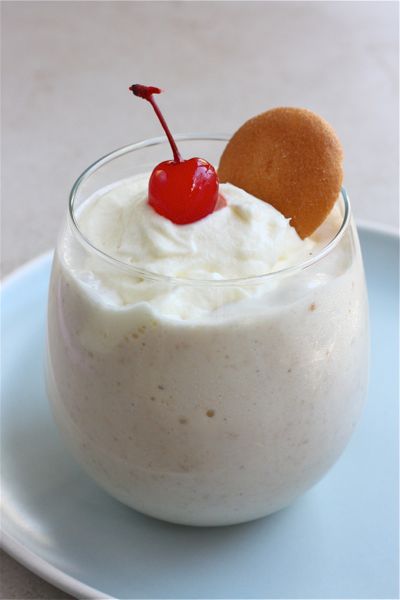 Roasted Banana Pudding Milkshake
2 bananas
2 teaspoons (light or dark) brown sugar
2 teaspoons butter, diced
1 cup pudding*
1/2 cup vanilla ice cream
1/4 cup whole milk
8-10 Nila Wafers
Whipped cream (optional)
1. Preheat oven to 400F. Make a slit down both of the bananas; transfer to a baking sheet. Sprinkle each banana with 1 teaspoon of brown sugar; dot each banana with the diced butter. Bake for 15 minutes. Set aside and allow to come to room temperature.
2. Slice the banana into medallions and add to a blender, along with the pudding, vanilla ice cream and whole milk. Break the Nila Wafers, using your hands, into the blender. Pulse for 5-10 seconds and until just combined. Transfer to glasses and top with whipped cream and maybe a cherry.
*If you're using the Trader Joe's Instant Pudding Mix, combine 1 cup milk with 4 tablespoons pudding mix. Whisk with a fork for about 2 minutes, until the mixture thickens.
Yields 2 milkshakes