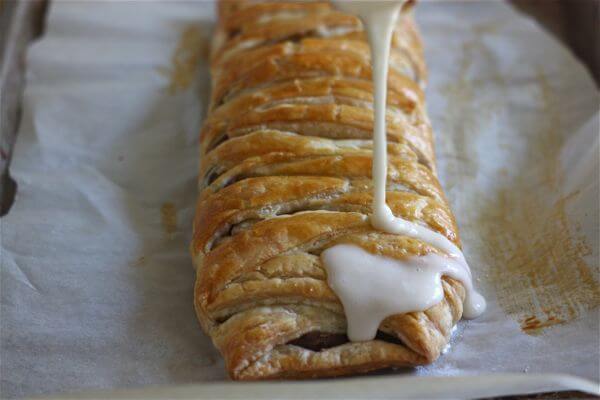 Wednesday's here and totally in motion. And I have some serious mid-week thoughts!!
1st – Why isn't Seinfeld on Netflix's instant watch? WHY! Pretty sure Netflix has done extensive research and figured out every single show/movie/comedy special I could possibly want to watch and decided not to stream those things.
2. Venus is apparently in retrograde, did you know this? And (some) of my friends tell me this is why I've been feeling like I'm in a crazy slump. This is true…I'm in a slump–it happens. Luckily, for me, it's supposed to be lifted (or whatever) next week! I don't believe in astrology really, but whatevs, I'll take it.
3. I really don't want to be one of those people that looks like their animals. You know what I'm talking about? That's my biggest fear in getting this new dog that I've been talking about non-stop. I don't want us to be twinsies! That's always weird and awkward and people will always look at us and under their breath go, Oh weird, those two look alike. Just like the opening credit sequence in 101 Dalmations.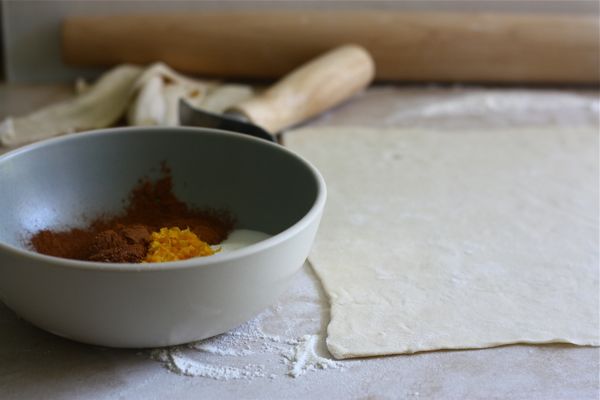 This danish is kind of evidence that I'm in a slump. Just being totally honest. I made something totally similar last fall. But a few days ago, I wasn't in the mood for risk; I wanted something tried and true, something I knew would definitely work out.
I knew that if I rolled out puff pastry, filled with ricotta, cinnamon and sugar and braided it all pretty, that it would turn out to be the most delicious breakfast ever.
I wanted a promise…in the form of butter and sugar. I got it!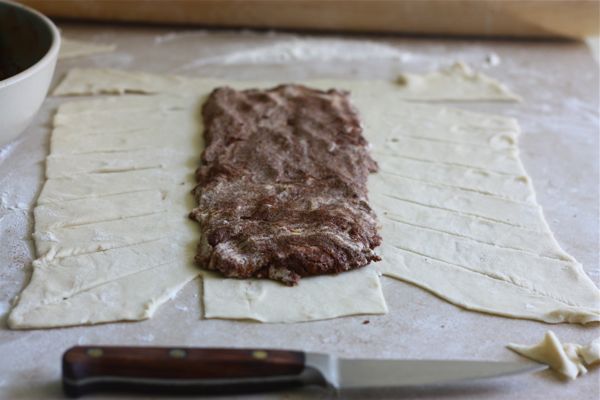 This danish looks complicated and maybe its assembly is a little bit, but I promise it couldn't be easier. It starts with a sheet of puff pastry. You want to start by rolling it out. Cut off the top corners and make triangular notches in the bottom part of the triangle.
Next, you want to take your knife and make slits down both sides. Those are gonna be the pretty braids.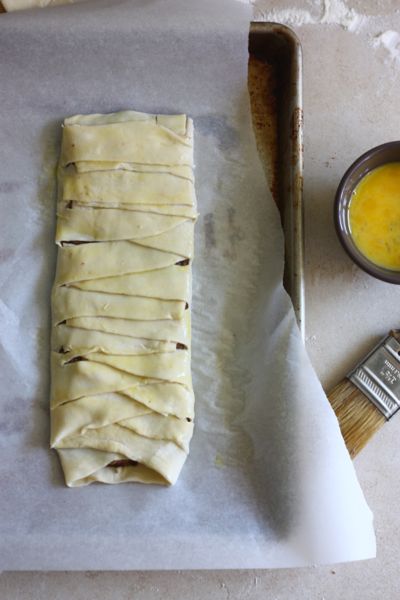 Then you're going to fold the strips inward, alternating sides. Trim up any stranglers. Brush with egg wash and boom! in the oven!
This glaze is super good. Instead of milk, I actually used some of my morning coffee. I mixed it up with a good amount of powdered sugar and poured it all over the danish right when it came out of the oven. Heaven isn't the word! SO GOOD!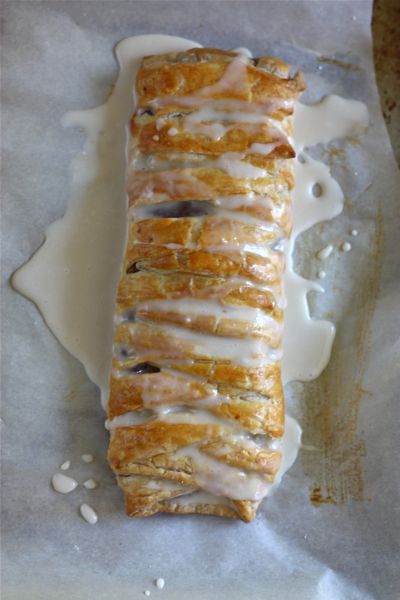 In other news, are you an astrology believer? I'm not into it really at all, but it doesn't mean I don't check Susan Miller every month!! (I just like to see what might happen. I like to view the possibilities.)
I'm mainly interested in people who's astrological sign says they're supposed to be one way but they're the total opposite.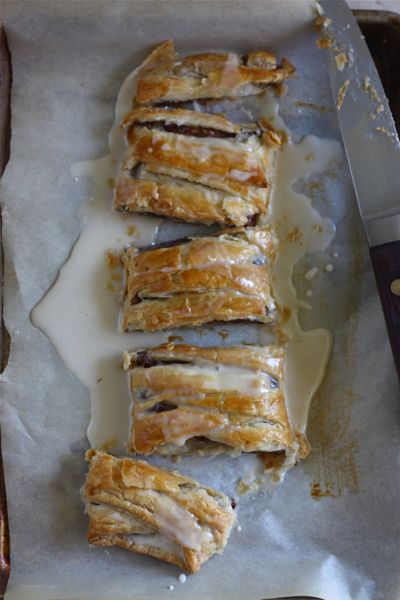 Ricotta Cinnamon & Sugar Danish
Filling:
1/4 cup ground cinnamon
1/4 cup white granulated sugar
1/8 teaspoon Kosher salt
3 teaspoons orange zest
5 tablespoon ricotta
1 box of frozen puff pastry (mine contained two circular sheets of puff pastry), barely defrosted
1 egg (for egg wash)
Icing:
1 1/2 cup confectioner's sugar
2 tablespoons coffee, room temperature
1. Preheat the oven to 400 degrees F.
2. In a medium bowl, place cinnamon, sugar, salt and orange zest; mix until combined. Add the ricotta and using an electric mixer, mix until mixture is smooth. Alternatively, in case you don't own one, you can use a fork to combine everything together–might take a little longer but will definitely work. Set aside.
3. Carefully unfold 1 sheet of puff pastry and roll slightly with a floured rolling pin until it's about 1/8-inch in thickness. Since mine was a circle, I cut it into an 11″ x 8″ rectangle.
4. At an angle, slice off the top corners and cut two notches in the bottom. Slice 1-inch strips diagonally down both sides of the puff pastry, leaving the center uncut. Try to cut the same amount of strips on both sides. I had about 8 strips per side.
5. Add three tablespoons of ricotta filling, spreading it evenly down the center of the puff pastry. Fold in the bottom and top flaps. Braid the puff pastry, by folding the strips over the filing, alternating sides, until you've worked your way down the puff pastry. Using your knife, trim off any leftover strips or extra dough.
6. Transfer the danish to a parchment lined baking sheet, and brush top with egg wash. Refrigerate for 15 minutes. Transfer baking sheet to oven and bake for about 20 minutes, or until puffed up and golden brown. Repeat with the second sheet of puff pastry.
7. While baking, mix confectioner's sugar with coffee. When the danish comes out of the oven, drizzle top with icing and serve warm.
Yields 2 Medium Danishes