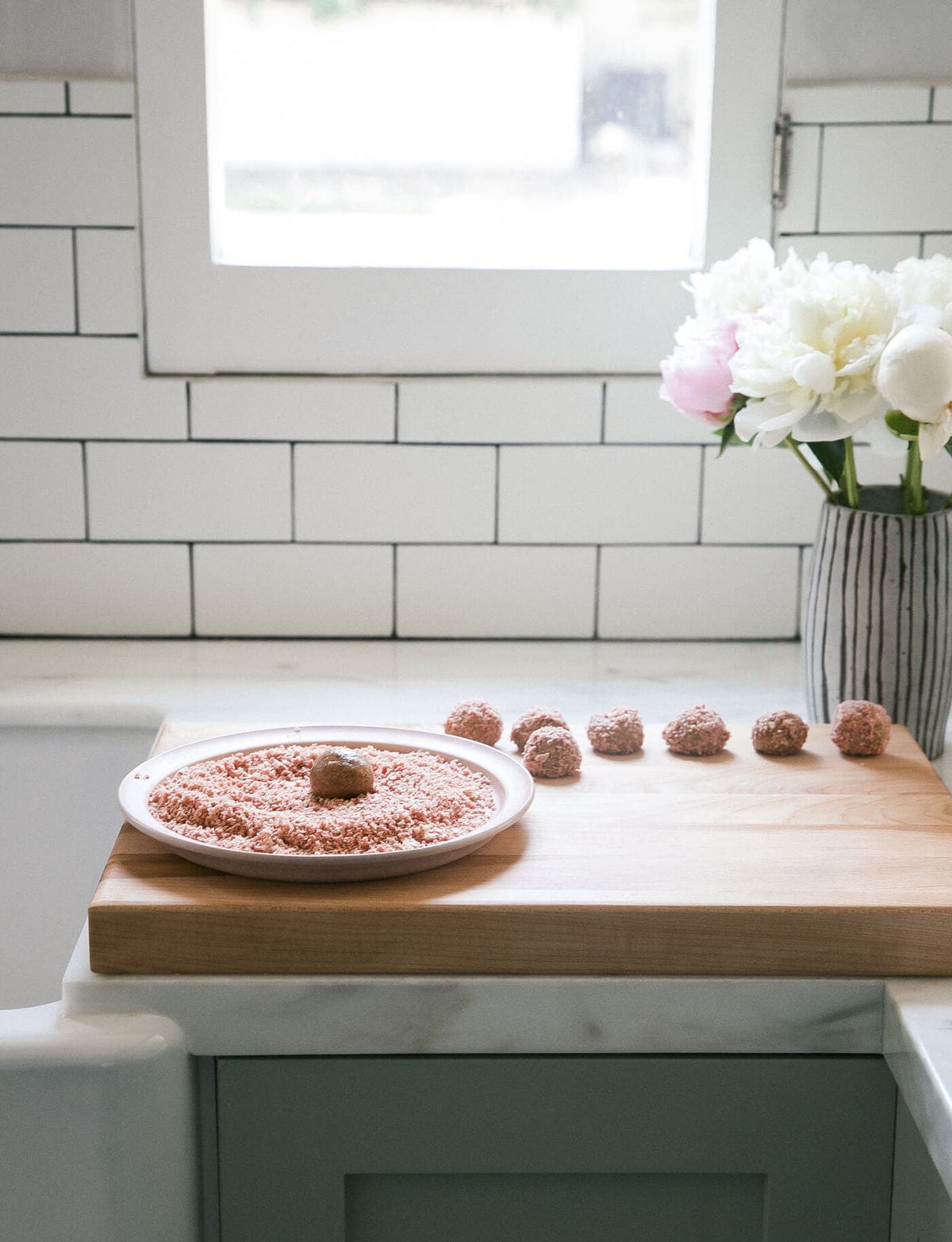 A few weeks ago I took a little trip to South Florida to visit my baby cousin, Isabella. She's not really a baby anymore; she's eight. She says the funniest things, is obsessed with the Coco soundtrack (same, honestly) and dreams of becoming a soccer player. I love her so much.
We had the best time going to the beach, doing early bake-to-school shopping (honestly she didn't enjoy his part),
I had been thinking about something that I could make for her and actually travel with. It's kind tricky because as much as I wanted to make her a cake that looks like Miguel from Coco, that's the most practical thing when traveling on a plane and such. I also didn't want it to be too indulgent; a liiiitle bit on the healthier side is a good thing. Enter: snack balls!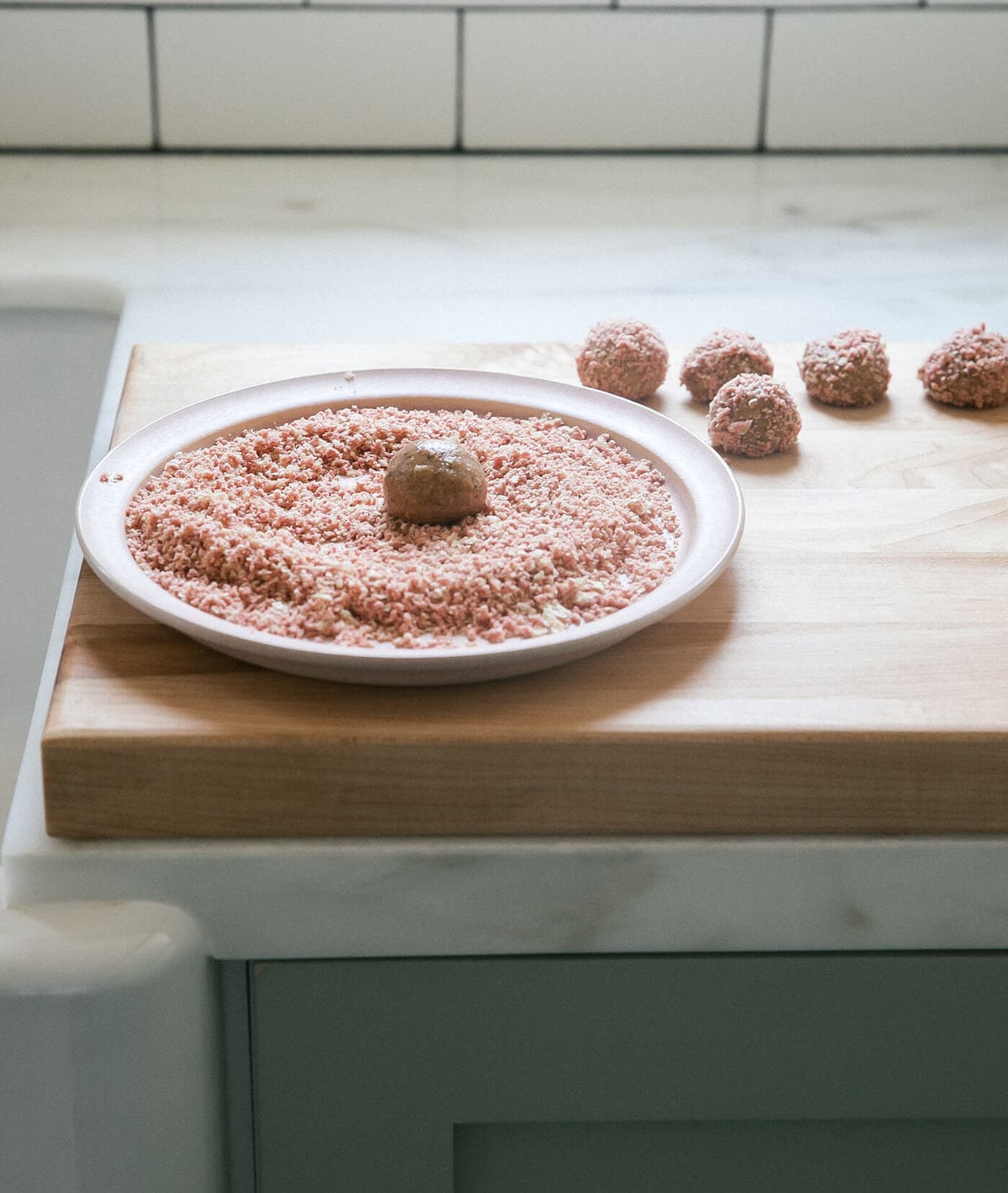 For this post I teamed with up Loacker and their delicious raspberry yoghurt wafer cookies that are so crispy and light. These cookies are perfect on their own with a bit of coffee or tea. But I wanted to incorporate them into a recipe. I blended these up in a food processor, add some almond butter (other types of butters will work, too), honey and rolled oats—that's it! Super simple to throw together and they taste delicious. Not too sweet or indulgent but sweet enough that kids and everyone will like them. The rolled oats give them a nice texture and the raspberry-yogurt in the cookies add some nice tartness.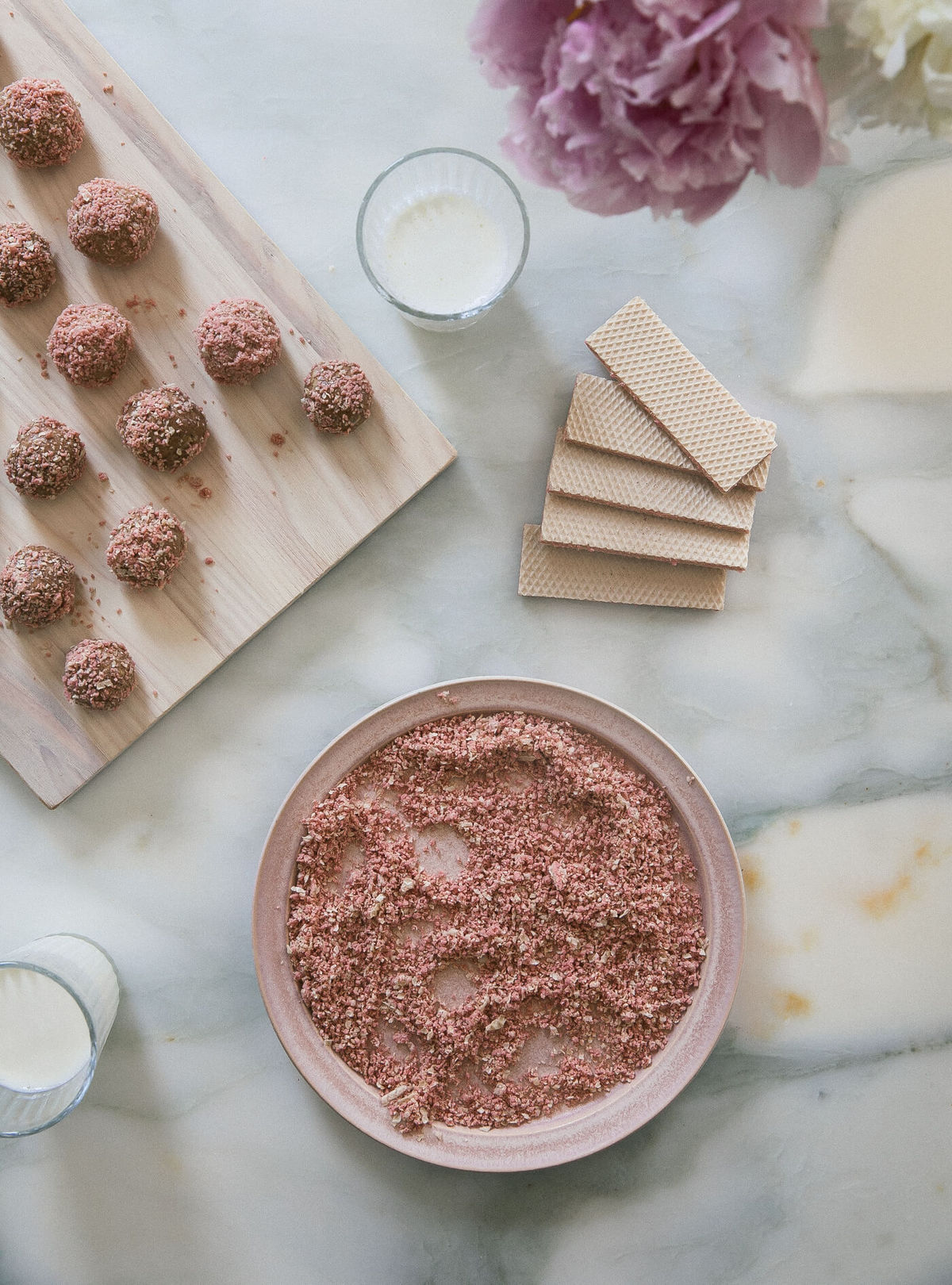 They're also so easy to make—something that I'm appreciating more and more these days. Every recipe I make I'm aiming for "easy."
Let me know if you try them!
xoxo,
Adrianna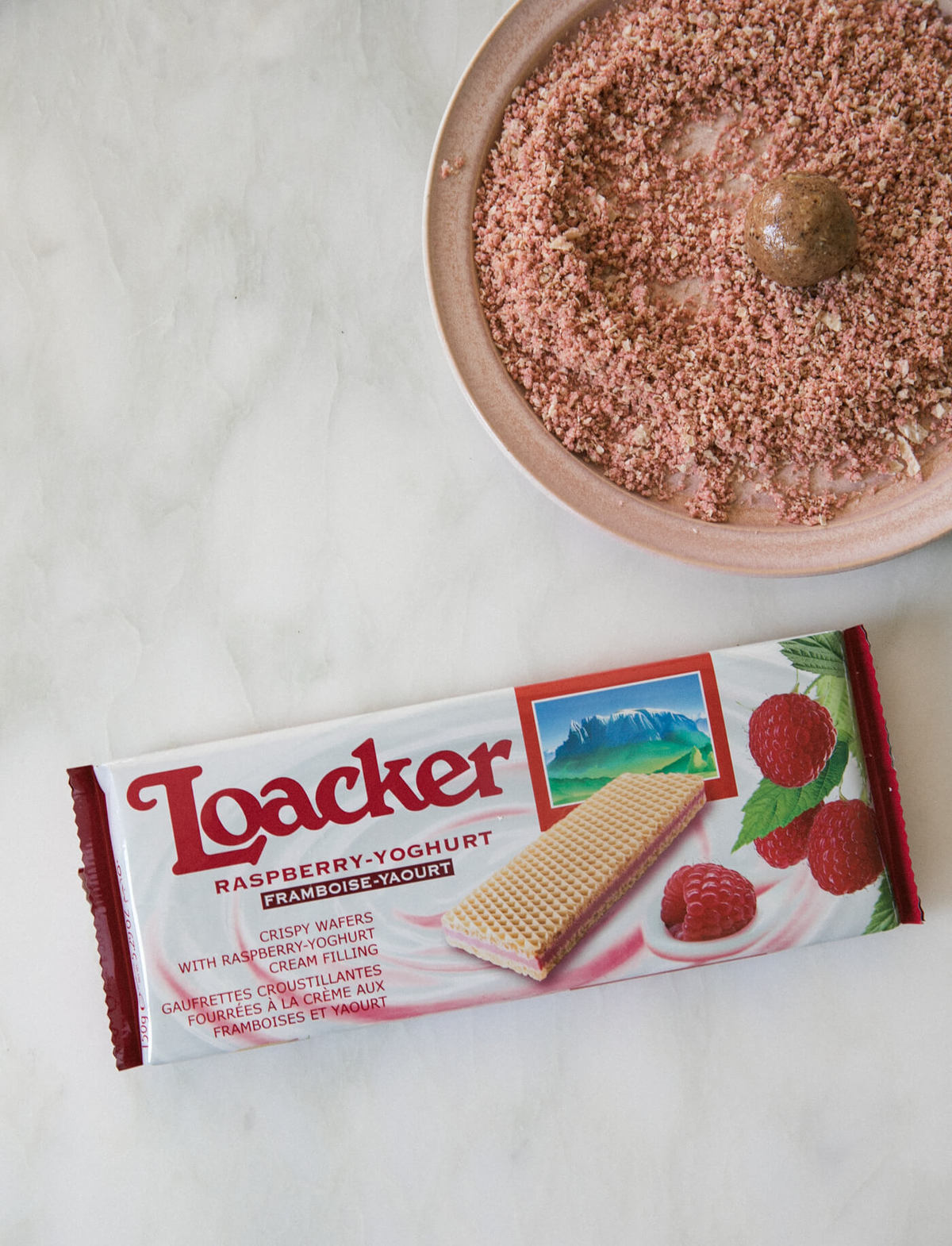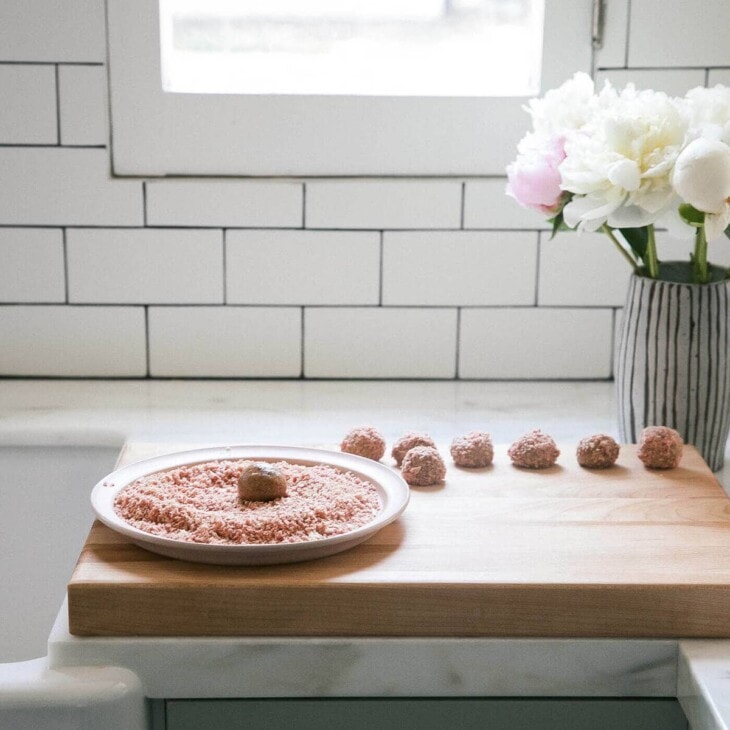 Print Recipe
Raspberry Yogurt Snack Balls
Ingredients
15

Loacker raspberry-yoghurt wafer cookies

1/2

cup

cashew butter 

1/4

cup

honey

1/2

cup

rolled oats 

1/4

teaspoon

salt
Instructions
To a food processor, add the wafer cookies. Pulse until the wafer cookies have transformed into crumbs; about 20 seconds. Scoop out 1/3 of a cup of the crumbs and set them aside. We're going to use them later to roll the snack balls. 

Add the cashew butter to the food processor, honey, rolled oats and salt. Pulse for about 30 seconds, until the mixture comes together and a loose ball forms. Transfer to a medium bowl and cover with plastic wrap; transfer to the fridge and chill for about 15 minutes, just until slightly firmed. 

Spread out the crumbs on a plate. Remove the mixture from the fridge and using a teaspoon measure, scoop out a heaping teaspoon of the cashew butter mixture and roll it in between your palms. Roll the ball in the crumbs, sprinkling the crumbs on any bare spots, if needed. Transfer to a cutting board. Repeat until you've worked through the entire cashew butter mixture.

Serve immediately or keep in an air-tight container and store in the fridge.
(This post is sponsored by Loacker. Thanks for supporting the sponsors that keep A Cozy Kitchen cozy.)