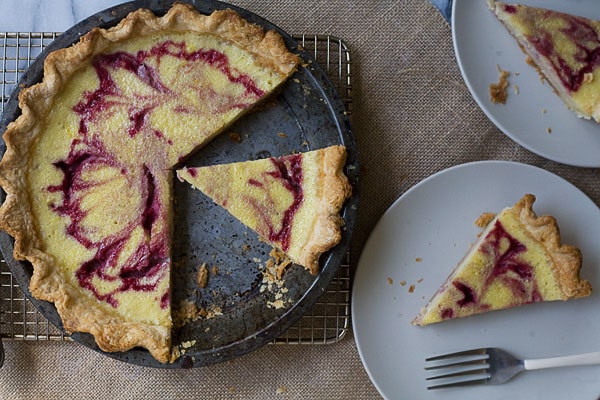 I'm currently in a dark hole also known as a "Catfish Marathon." Perhaps you've tried it yourself. Catfish is back on, so of course I'm watching the old episodes AND the new ones. Josh HATES Nev. I think most boyfriends do. I think he's thoughtful and congenial, though I did think him and his co-host were in a relationship together, which apparently is NOT The case. I thought this because they seemed so fond of each other on the show AND if you've seen the movie Catfish, you'll remember the scene with him showing the camera his tramp stamp. Dudes with tramp stamps are a thing, I guess.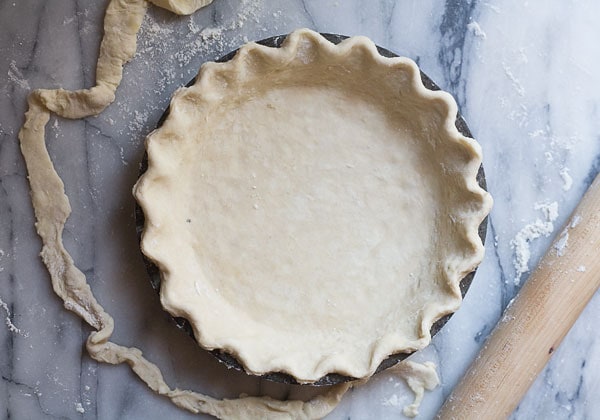 Anyewayz, enough trash, let's talk about pie. PBS Food invited me to be their new blogger, so of course I was like, DUH YES! I used to watch PBS food programs every Saturday morning with my papa. I would actually even go as far as saying that PBS food programs taught me how to cook. Life is coming first circle. I love it when that happens. My first contributing recipe is this Raspberry Swirl Buttermilk Pie. Isn't it kinda pretty? It's tart and sweet and fragrant. I love it. Head over to their blog to view the recipe and post.
I hope you guys are having an awesome Saturday. I'm headed to Palm Springs on Monday for a vacation time. I'm mostly excited to get Amelia to see her swim–she's such a good lil' swimmer!
xo
Adrianna