Everything tastes better wrapped in prosciutto. It's a well-known fact of life.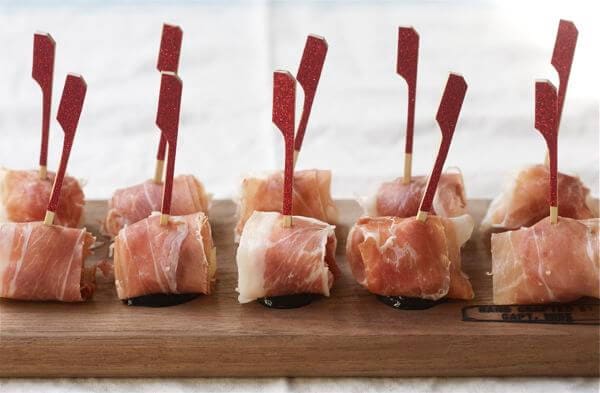 This firm pear situation wrapped in prosciutto is what you need in your life when you only have fifteen minutes to spare and are simultaneously putting on your earrings while trying to fit into your too tight holiday dress. (I know I just described Renee Zellweger in Bridget Jones's Diary, but just go with it…you probably fit just fine in your holiday dress.)
This recipe–or more like non-recipe–is for those procrastinators who forgot to freeze up cookie dough or ran out of time to bake up banana bread. This is the holy-shiz-I-don't-have-my-life-together-but-need-to-bring-something type of appetizer.
In moments like these you don't need a recipe; you need something you can assemble…complete with glitter skewers! (Clearly my five-year-old self is not over glitter yet.)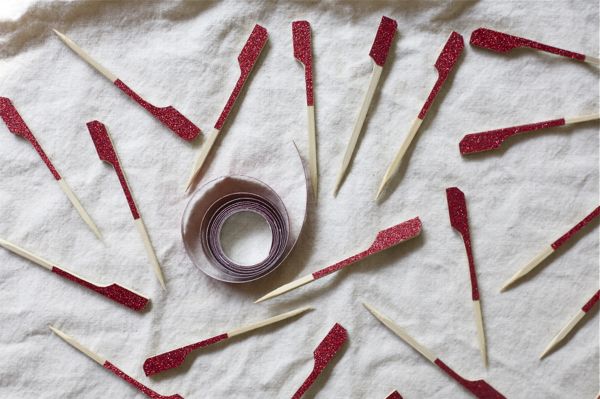 For this appetizer, you'll need three things:
1. Firm pears. I used Bosc. A Bartlett pair would be a fine match, too.
2. Balsamic vinegar.
3. Prosciutto.
This recipe will yield fifteen skewers, which is the perfect obligatory amount you probably need to bring to a party.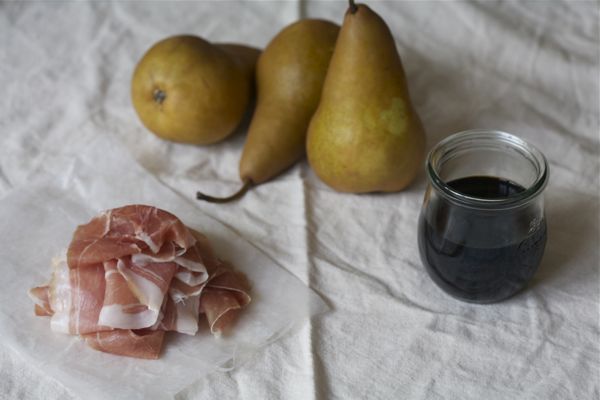 Do you ever end up going to a party, try all of the appetizers and then like the one you brought the best?! And so then you just stand there and eat your own dish the whole night?! And maybe you eat it all?!
Me neither…but that'd be embarrassing.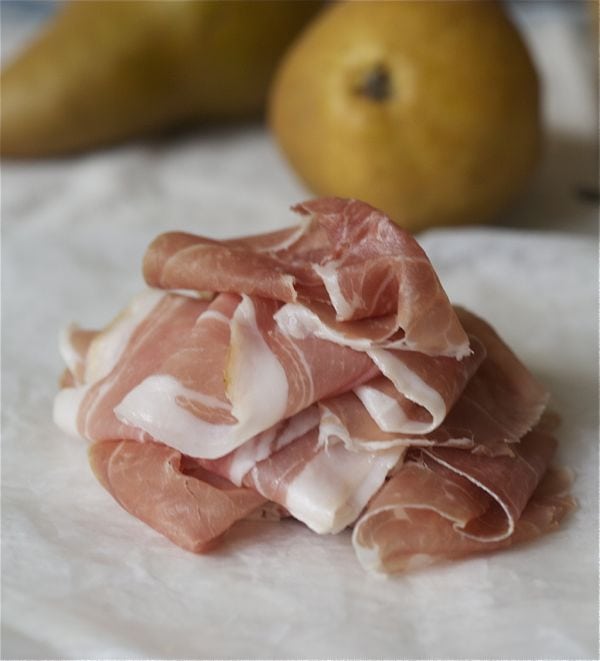 Since there were only three things in this appetizer, I splurged on the prosciutto.
Have you ever had super cheap, poor-quality prosciutto? It tastes like rubber and it's tough to bite through. Not ok.
Even on the fancy stuff, I bought 1/4 pound and only spent $6.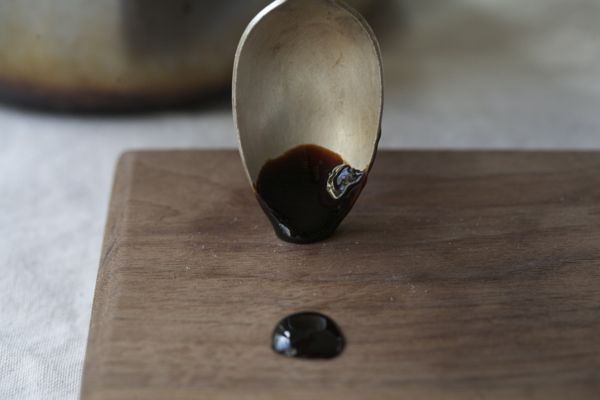 Rather than putting the balsamic glaze on top in a crazy artistic fashion, I like it underneath the prosciutto. It's a fun little surprise because people won't know it's under there and then you'll overhear them be like, "oooo! fun!"
And if for some reason you make this and then decide you want to be anti-social and watch television alone instead, don't feel badly. It worked out wonderfully for me.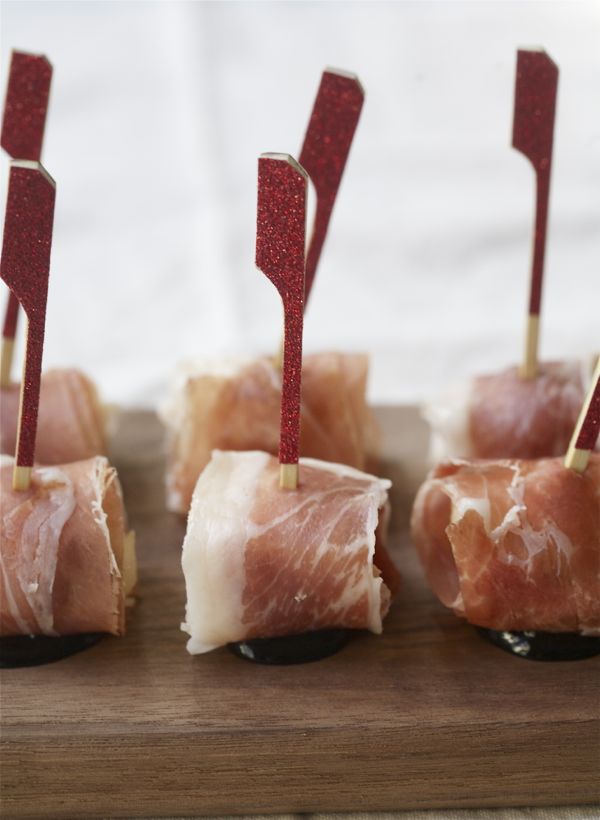 Prosciutto Wrapped Pears

Print this assembly!
3/4 cup balsamic vinegar (will be reduced to 3 tablespoons)
1/4 pound prosciutto, thinly sliced
3 bosc pears, halved and trimmed
1. In a small saucepan, add the balsamic vinegar and place it over medium heat. Bring the vinegar to a simmer and then decrease heat to medium-low. Cook for 5-7 minutes, and until vinegar is a syrupy consistency. Transfer to a small bowl and set aside. Note: balsamic will continue to thicken as it sits.
2. Using a melon baller, scoop out circular shapes from the pears. Note: If you have a little trouble and some of them aren't perfectly shaped, not to worry; alternatively, you can sandwich two awkward pear balls together and wrap them in the prosciutto. Proceed to wrap the pear balls with the prosciutto and place a skewer in its center.
3. Using a teaspoon, drop small dollops of balsamic glaze on your serving dish. Place the prosciutto skewers atop the balsamic glaze and serve.