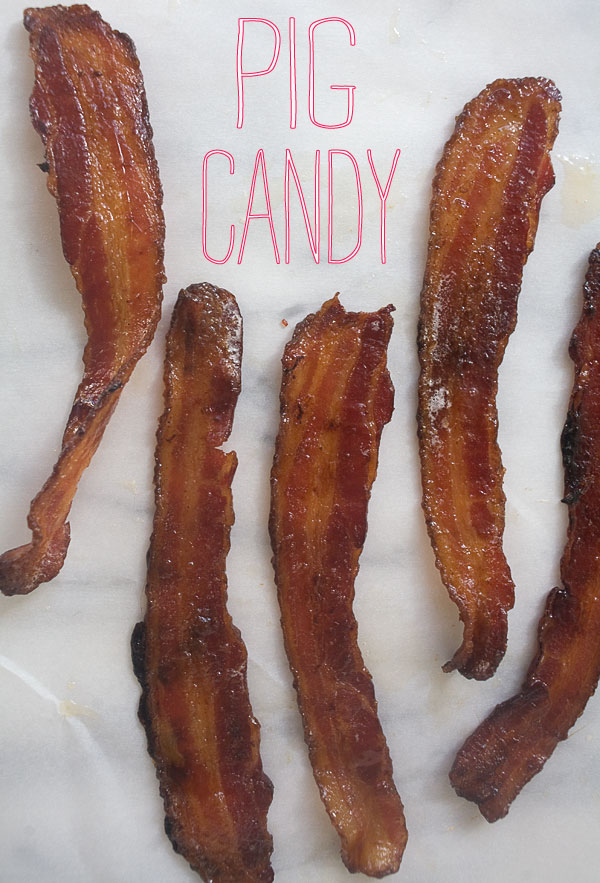 Two years ago today I went on my first date with my now boyfriend, Joshua. Up until that point I had dated all the wrong people; most of them were nice and fine but all were wrong for me. I arrived at the restaurant early and he arrived 15 minutes late, which makes me laugh when I think about it because it's very telling of who we are.
He picked a (now closed but his amazing wine store lives on!) wine bar called Lou's. It was a pretty ideal first date spot; it was dimly lit and quiet, but full of people, especially for a Monday night, and they served interesting, hard-to-find-wines with really good snacks. We ordered our respective wines – him a barnyard-y Gamay and I ordered a Malbec. There was a charcuterie plate, a burrata salad with roasted grapes and an order of pig candy.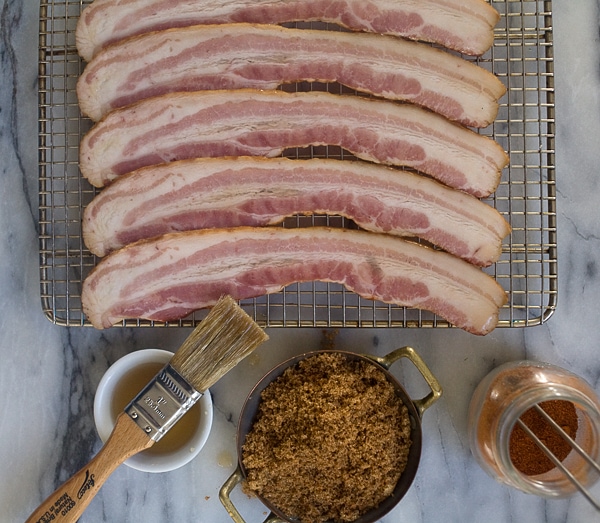 As we ate, we talked about all sorts of things; happy things, funny things, random things and sad things, too. Josh asked me what my hardest challenge in life was thus far. I answered, and then he answered; and then I remember us just staring at each other, absorbing the other's answer.
Some would say sad stuff is a terrible thing to talk about on a first date, but that's where we were in our lives. Josh had just experienced the loss of his mom and I think when you're really sad it's hard not to mention it. I'm glad we talked about such things. And plus, I've never been good at adhering to dating do's and don't's.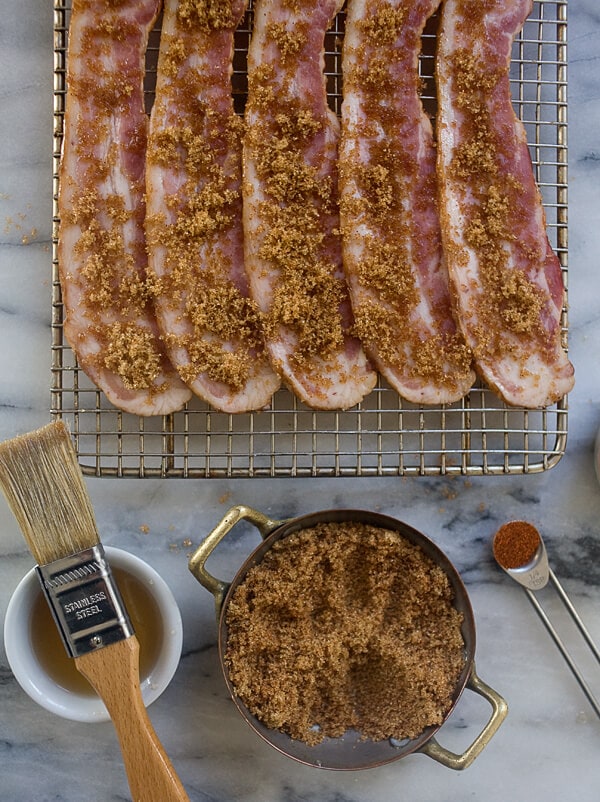 The next day I flew to my parent's house to work on my book and I remember wondering what would happen. I was, for the first time in a long time, excited about getting to know someone, to dive deeper into their life and perspective on the everyday.
We went on a few more dates but a relationship wasn't something Josh could take on at the time. I was pretty heartbroken and I wasn't sure why. I didn't even know him that well! But something just clicked; something with him just felt right. So, I left him alone, but couldn't forget about him. We ended up running into each other almost eight months later; he was in a better place and so was I. And we've been pretty inseparable ever since.
We haven't been together for a full two years, but the day we sat down for the first time and talked for five hours is a day I love to remember. So, of course, since I'm a romantic, I'm celebrating with Pig Candy.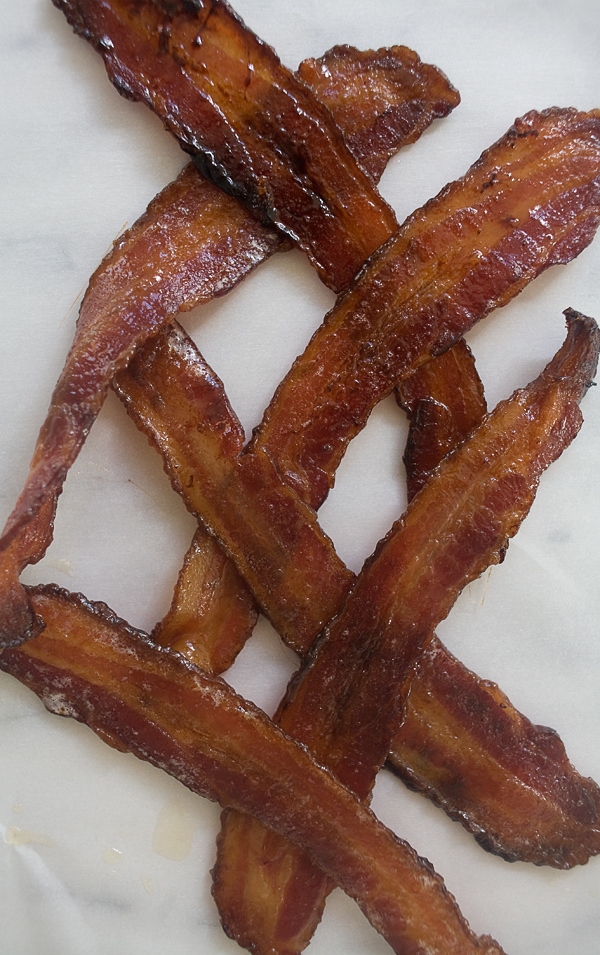 *I tweaked this recipe I made two years ago because I can never follow a recipe completely, not even my own recipe. It's a recipe revisited. I like this version better, honestly, it's a bit more streamlined and I love the addition of Ancho chile powder, but the other one works splendidly. I'm just a brat. Even with myself.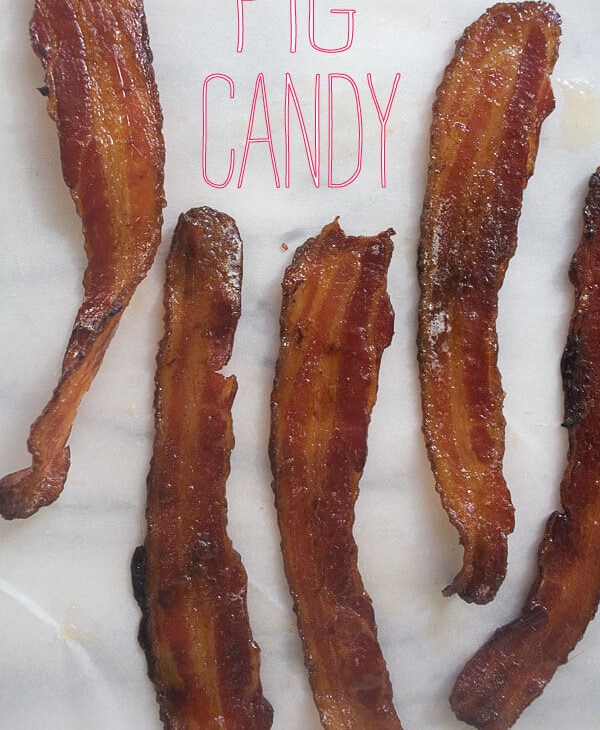 Print Recipe
Pig Candy
Ingredients
1/4

cup

light or dark brown sugar

1/2

teaspoon

ground cayenne

1/4

teaspoon

Ancho chile powder

10

slices

of bacon

about 1 1/4 pound of thick-cut bacon

1/4

cup

pure Grade A maple syrup
Instructions
Preheat the oven to 350 degrees F. In a small bowl, mix together the brown sugar, ground cayenne and Ancho chile powder.

Line a baking sheet with a sheet of parchment. Place a baking or cooling rack atop the lined baking sheet and lay the bacon side-by-side.

Sprinkle half of the brown sugar mixture onto the bacon, pressing it into the bacon to be sure it adheres.

Bake for 8 minutes, or until very lightly brown. Take the bacon out of the oven and brush the top side of the bacon with maple syrup. Return to the oven to bake for an additional 2-3 minutes. After the 3 minute mark, flip the bacon over, and sprinkle the bacon with the remaining brown sugar mixture. Return to the oven and bake for an additional 10 minutes. Brush the top side with maple syrup and bake for an additional 2-3 minutes.

Allow the bacon to reach room temperature, until it's cool enough to handle and then transfer the bacon to a sheet of parchment or a plate. Place the bacon in the fridge until you're ready to serve.