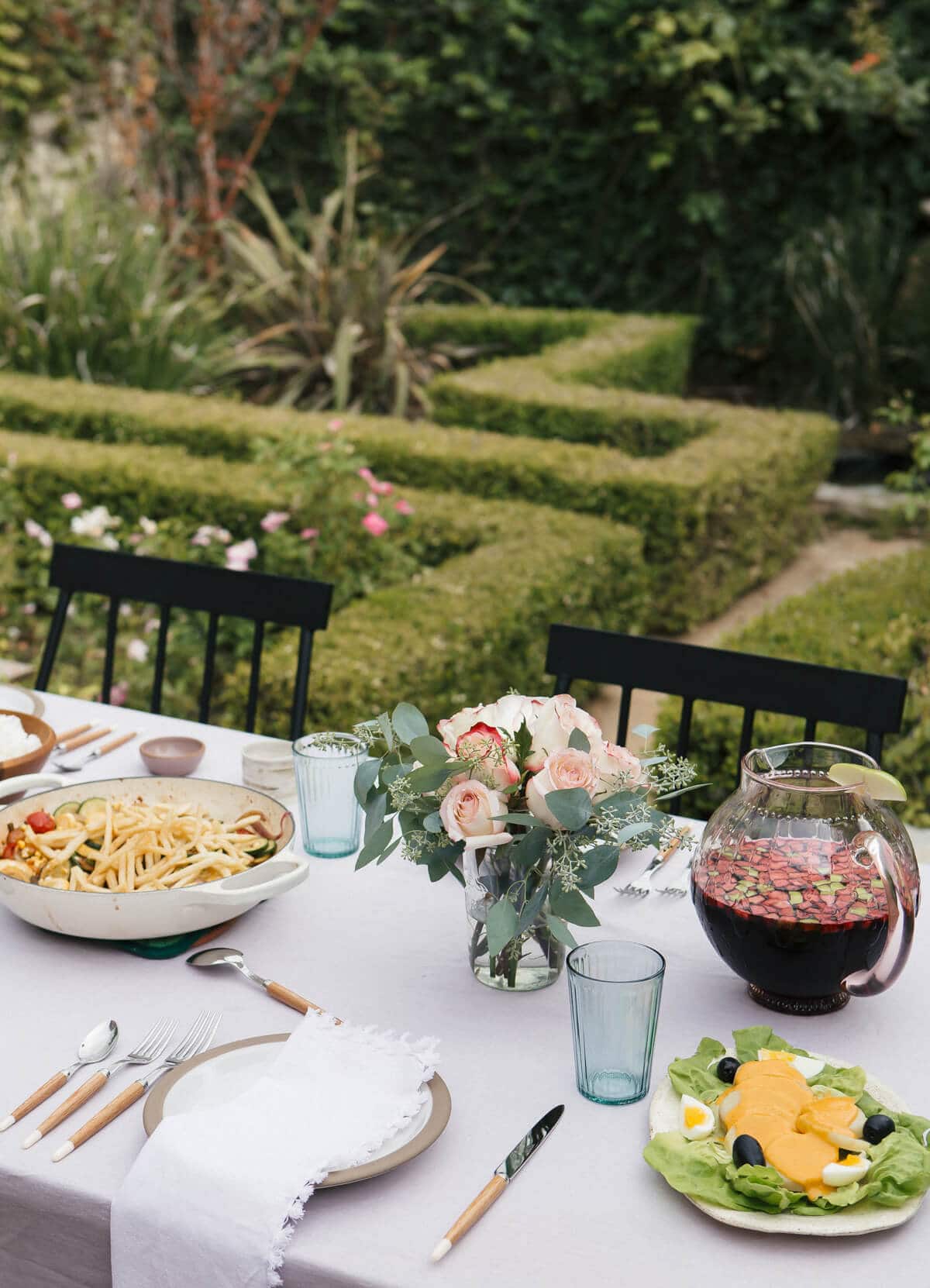 Western Union engaged me to participate in their "On the Map with Western Union" program where they are exploring the inspiration and innovation that different heritages inspire. Western Union asked me to share my story about how my upbringing has influenced my cooking and how their mobile app is a super easy way to send money to different parts of the world.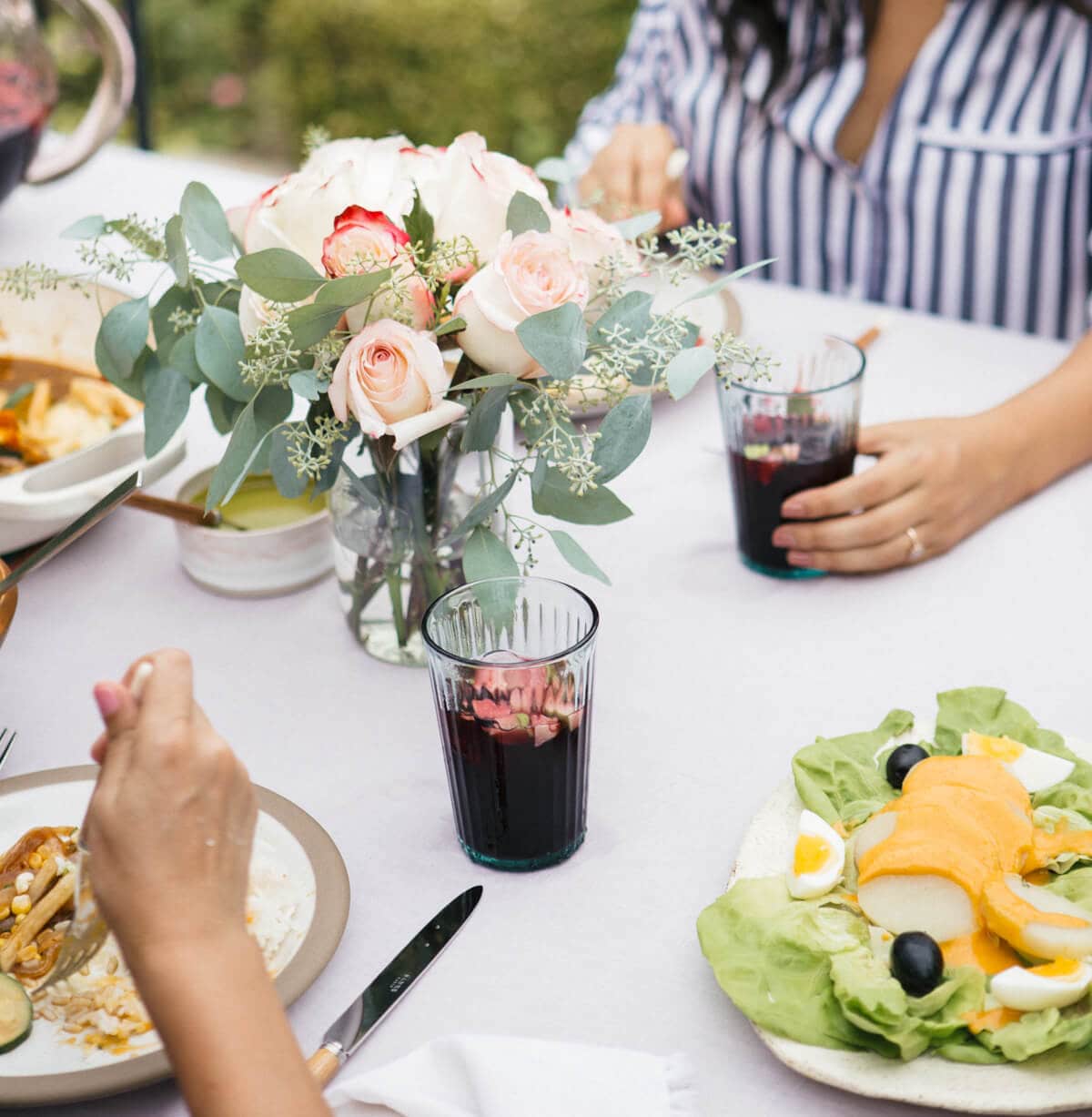 My favorite part about partnering with Western Union to create a Peruvian brunch together was that my mom actually schooled me big time!! I've made these dishes so many times and I thought I actually knew how to make them but turns out every time we talk about a recipe she "accidentally" leaves something out. But this time, I was in the kitchen with her and she showed me every.single.step. I finally—after a lot of years—have learned how to make my favorite Peruvian appetizer, papa a la huaincaína, correctly!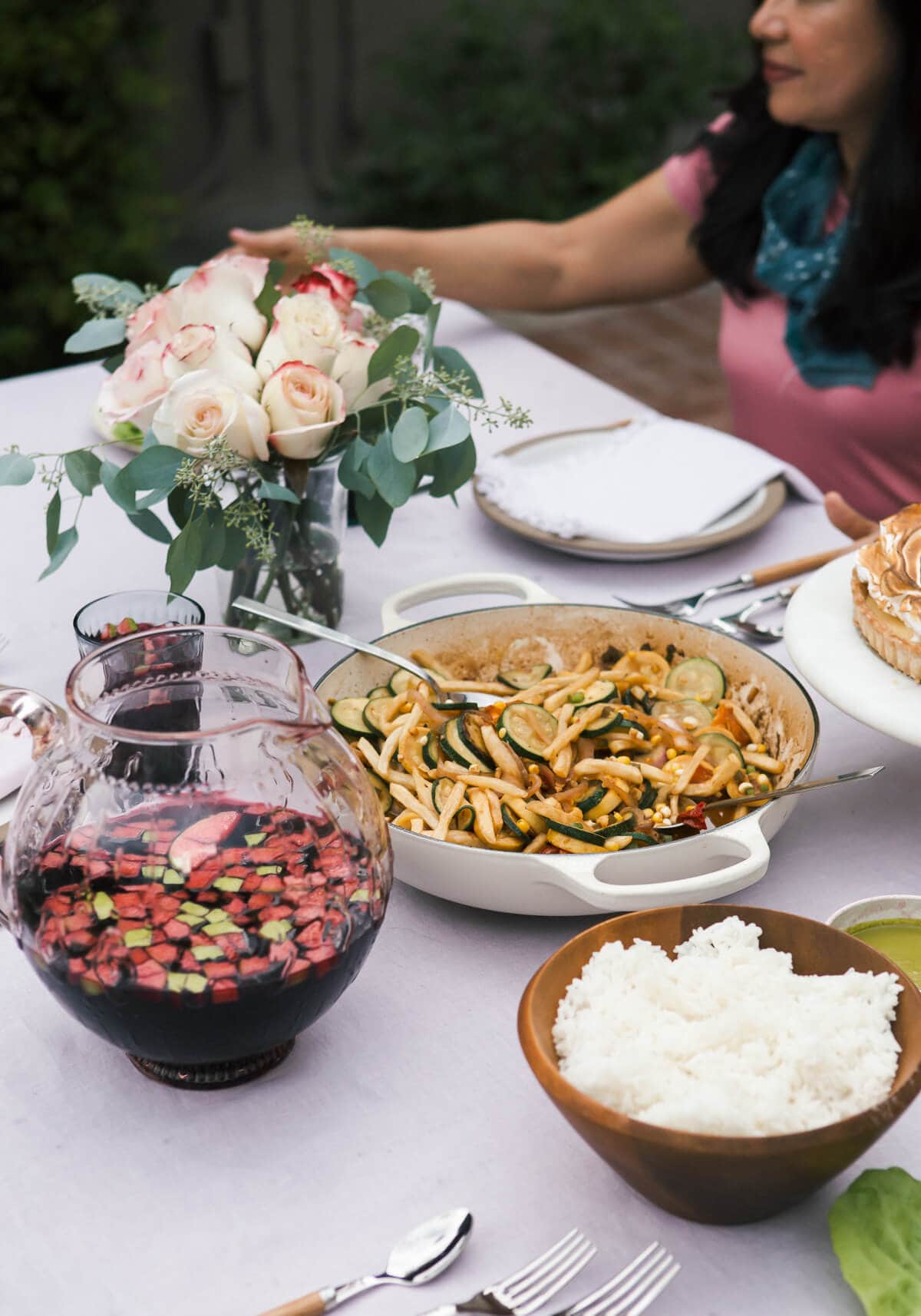 My abuelita, on my dad's side, looooves Peruvian food (even though she's Colombian). She's a pretty eccentric character and has always always found it funny to send me random amounts of money for my birthday (all via Western Union!). One year it was $17.50, the next year it was $22.75 and another year it was $24.50. It's always a fun surprise to receive a birthday card from her!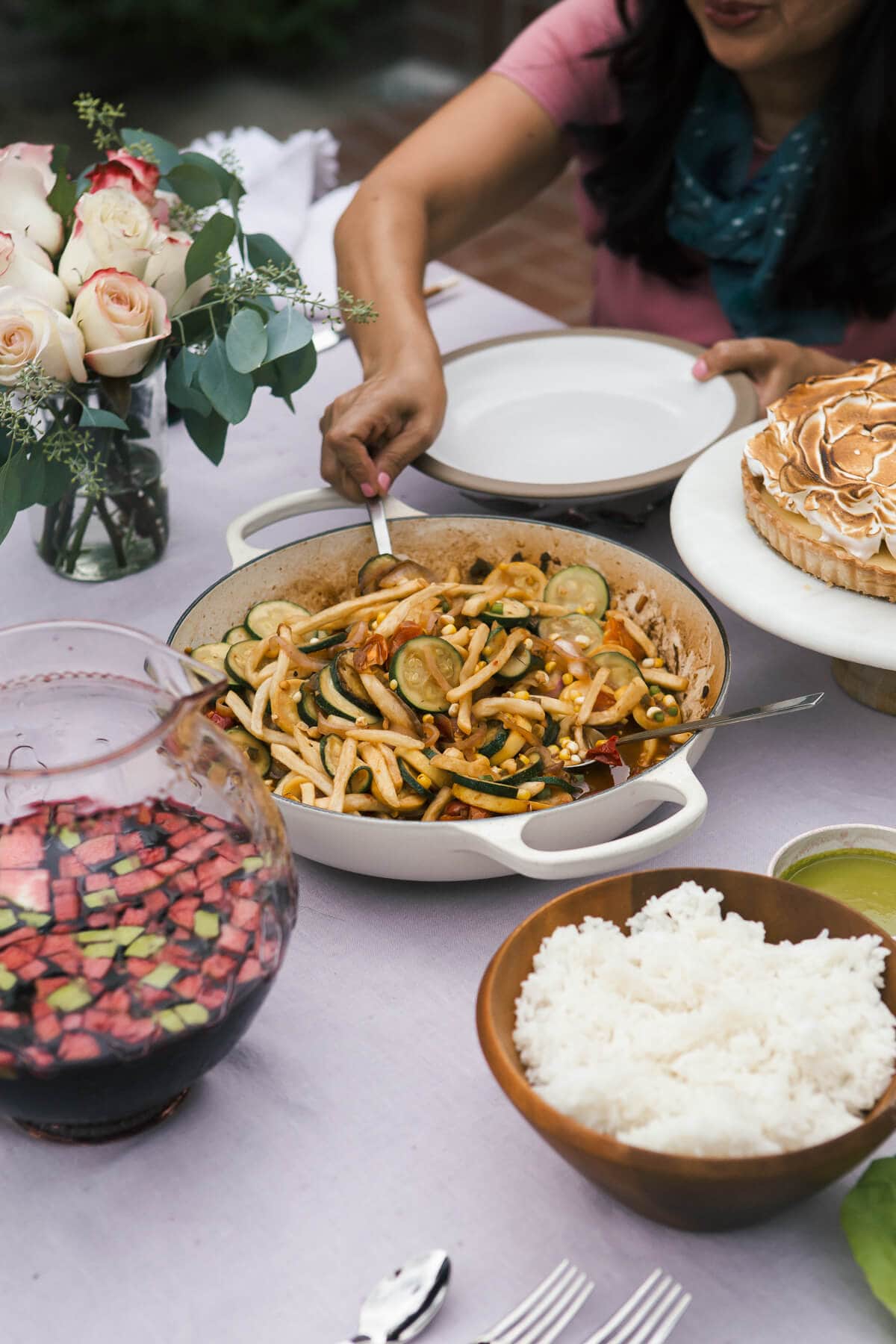 When I first started my blog, she—along with my parents—were my only visitors. She barely knows how to work a computer but somehow managed to figure out how to go to acozykitchen.com. It was a struggle trying to explain what a browser was to her but where there's a will, there's a way!
Whenever I've come out with a book, believe it or not, she'd actually much rather send me the money (via Western Union, actually) and have me send her the book vs. buy it from a store. And every time, I insist that she doesn't actually send me any money but she would have it no other way! Western Union makes it super easy and seamless for her to send money (and for me to receive it).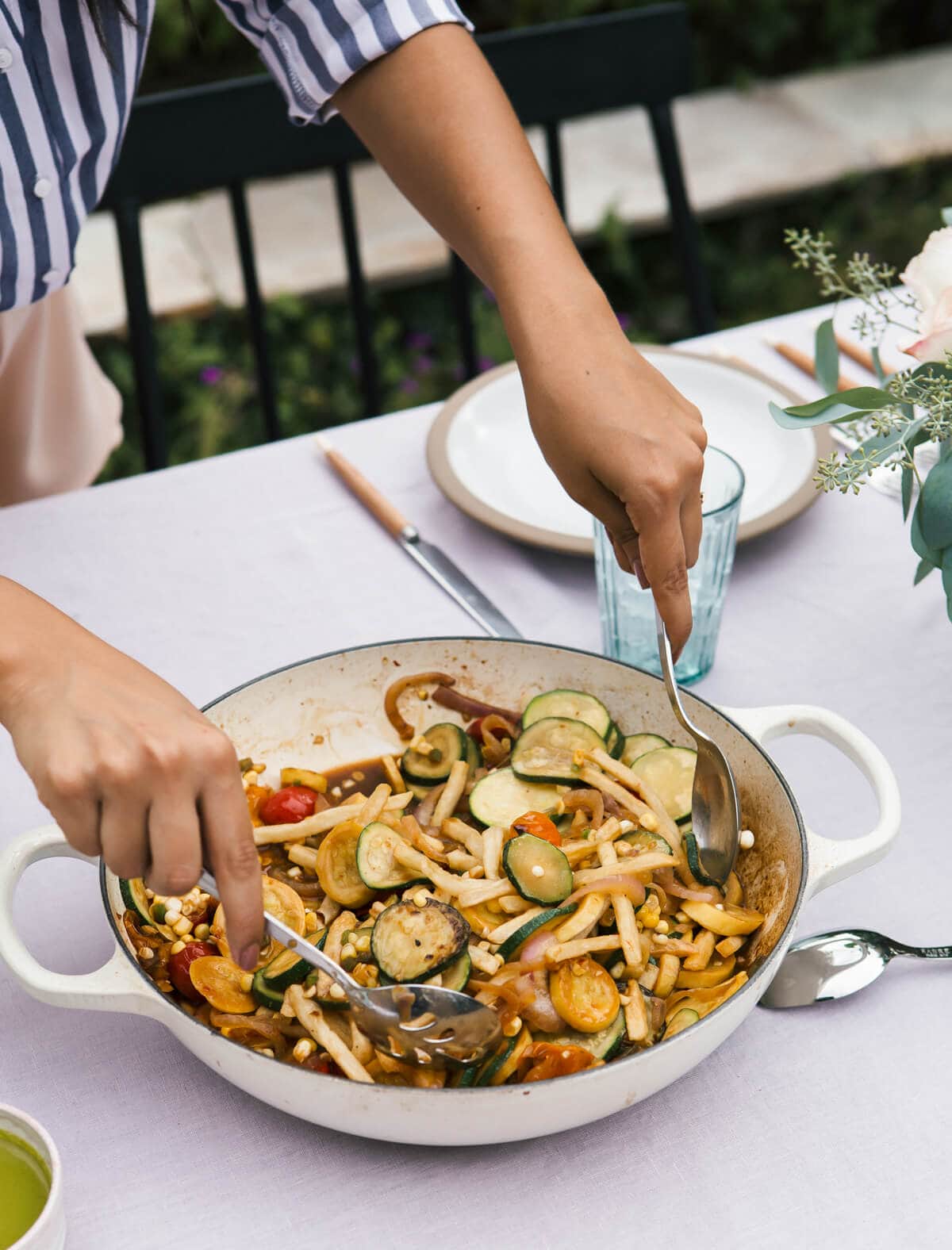 I haven't seen her in some time and but I'm headed to visit with her soon. I'm excited to finally teach her how to make papa a la huancaína. I'm also excited to show her the Western Union app so she can use it to send her family (like me lol) money in the future.
In prepping to share with my grandma, I also wanted to share a little video of me making the papa a la huaincaína. If you explain this recipe to someone, it's a little strange. Saltine crackers? In a sauce? Yep, it can be strange but it's so so good. It's basically the spiciest, most flavorful cheese sauce, poured over beautiful boiled potatoes. It's a humble dish, if you think about it, but I feel like it articulates what is unique and beautiful about Peruvian food.
I hope you give it a try!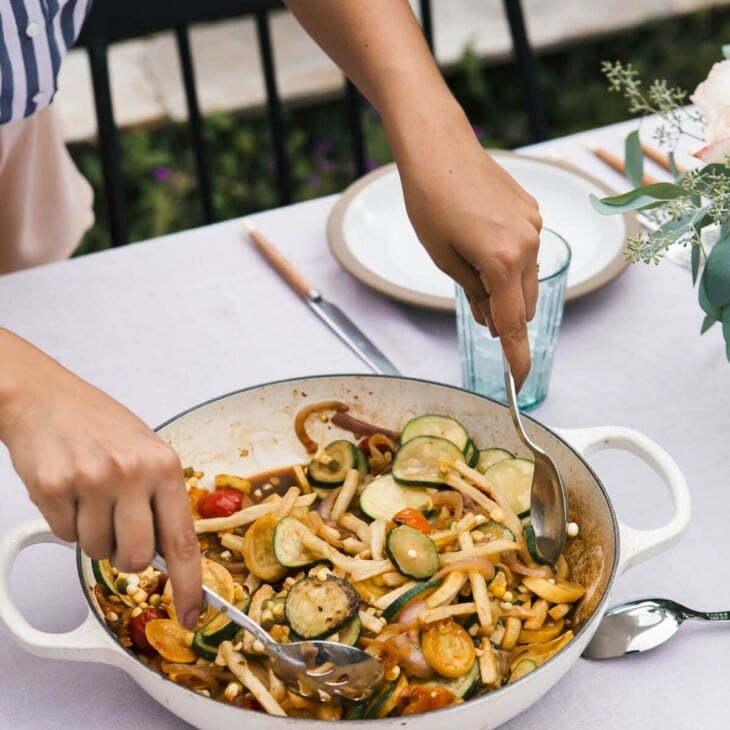 Print Recipe
Peruvian Almuerzo Part 2!! + Papa a la Huancaína
Serving Size:
To 6 People
Ingredients
Salt

2

frozen and thawed ají amarillo chiles 

¼

yellow or white onion

roughly chopped

2

garlic cloves

peeled and smashed

Salt 

12

ounces

queso blanco

alternatively, queso fresco can be used, cubed

1

6-ounce can of evaporated milk

2

tablespoons

vegetable oil 

4 to 5

saltine crackers 

4-5

leaves

butter lettuce

for serving

4

boiled and peeled yellow or russet potatoes

for serving

1

hard boiled egg

quartered, for serving

2-3

Peruvian black olives or kalamata

for serving
Instructions
Start the recipe by slicing the ají amarillos in half. Remove the stem and seeds. 

In a small sauté pan, set over medium heat, add a teaspoon of oil. Cook the ají amarillo chiles until softened. Transfer to a blender.

To the same small sautí pan, add the onion, garlic and pinch of salt. Cook until mostly softened, about 3 to 4 minutes. Transfer to the blender, along with the cubed queso blanco and evaporated milk; blend until mostly smooth. With the blender running, slowly add the oil. Add about 3 to 4 crushed saltine crackers and blend again until it reaches a thick rich consistency. Salt to taste. 

Slice the peeled potatoes into ¼-inch slices.  To plate the dish, arrange the leaves of lettuce on a large plate. Fan the sliced potatoes atop the lettuce, and pour the sauce over the potatoes. Garnish with eggs and olives.
(This post is sponsored by Western Union and their mobile app. Thank you for supporting the sponsors that keep A Cozy Kitchen cozy.)