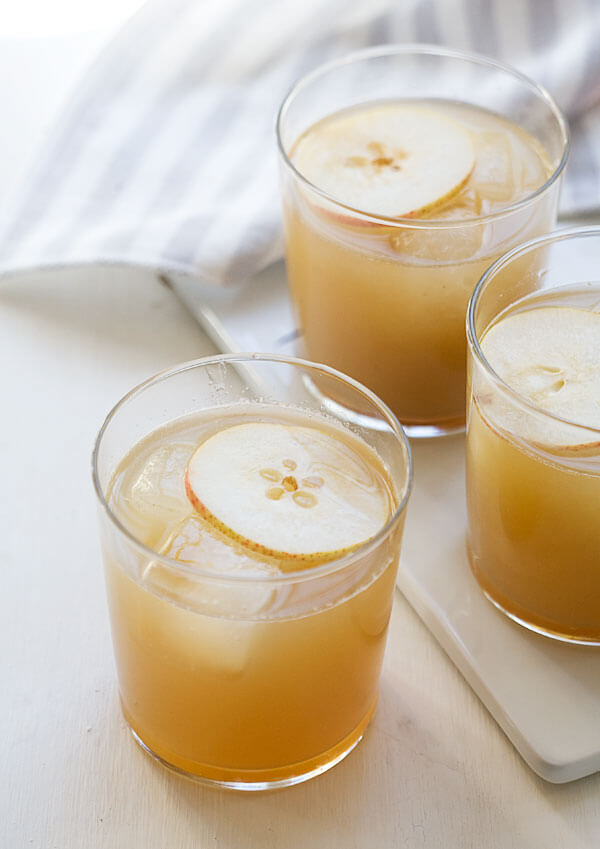 Yesterday as I was procrastinating aka staring out the window, I started to think about all the terrible jobs I've had in my life. Let me start by saying I've had some super great and easy ones. Like that time I worked for Earthlink at a kiosk in the mall and literally did absolutely nothing and just watched movies on my computer. Best job ever for a 16 year old. There was also that time I taught kids how to play tennis and got paid way too much for having that much fun.
My worst job was pretty depressing, especially now looking back at it. During the summer between the end of high school and beginning of college I wanted some money, basically to buy clothes and hang out with my friends. I responded to a Craigslist ad asking for someone who was a "self-starter, liked talking and personable." I arrived to a run-downed office and greeted by some bro dude who gave me a schpeel about "helping older people who were trapped by owning timeshares they were unable to sell." I was to sell them a service, which DID NOT exist, that'd help them sell their timeshare. Basically, my job was to rip off seniors. I failed miserably because I'm not that great of a sales person and since I was a naive person, it took me a good week to catch on to what was going on. I was lectured about being more of a "go-getter and understanding the place they were coming from."
I feel like attempting to rip off older people might go down as the worst job ever. Waiting tables was SO much better.
What does this have to do with a cocktail? I dunno. I basically just wanted to share with you my terrible job. Hopefully you'll share one too. We've all had (or have!) terrible jobs.
This cocktail is drink full of fall flavors. The ginger and sage simple syrup tastes so good with the pear nectar. It's refreshing. It's a quench-thirster. And it'll fit perfectly into your casual weekend plans. Can I be honest? I'm happy to see Halloween gone and Thanksgiving on the horizon. Excited ain't the word.
Also, let's toast to me having a job now that's a million times better than what my 18 year old-self had.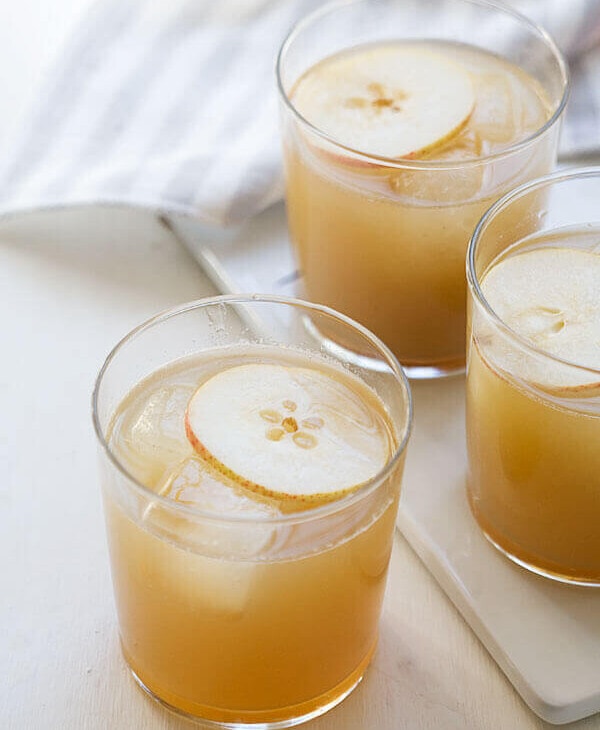 Print Recipe
Pear and Ginger-Sage Cocktail
Ingredients
¾

cup

white granulated sugar

¾

cup

water

6

sage leaves

1

large chunk of ginger

peeled and diced

Stolichayna vodka

20

fluid ounces

pear nectar
Instructions
To a small saucepan, combine the sugar and water. Heat over medium-low until sugar has dissolved. Add the sage leaves and ginger and cook for an additional 5 minutes. Turn off the heat and allow the sage and ginger to steep for 15-20 minutes. Strain, discarding the sage and ginger; set aside.

To assemble a cocktail, fill a glass with ice. Pour in 1 ounce of the sage-ginger simple syrup (2 tablespoons), 2 fluid ounces vodka, 5 ounces pear nectar. Stir and adjust alcohol to your taste. Garnish with a slice of small pear. Repeat the drink-making process until you've made all four. Serve immediately.
(Invite your guests to join on RecApp by Stoli (their new app) to capture all of your party pics. This is a sponsored post from Stolichnaya. All opinions are my own. Thank you for supporting the brands that keep A Cozy Kitchen cozy. Savor Stoli Responsibly. STOLICHNAYA® Premium Vodka. 40% Alc/Vol. Distilled from grain. William Grant & Sons, Inc. New York, NY. ©2013 Spirits International, B.V.)