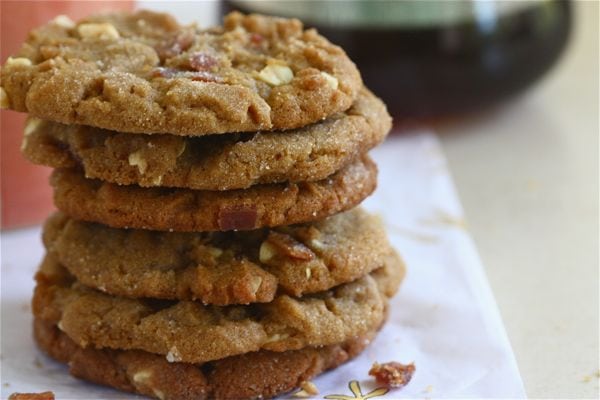 We all love Larry David, right? I'm just going to speak for everyone, and say yes, yes we all love Larry David. Now, have you seen his recent parking lot fiasco? He's confused by the parking lot ticket machine, people are honking, someone has to get out of their car to assist him–the whole thing is just incredible. It made me recall my very own, real life Larry David encounter, and omg did it not disappoint. It was Curb Your Enthusaism in real life. IRL!!!
STORY TIIIIIME!
A few Christmases ago, I was on a flight from LA to Miami. I got off the ridiculously packed flight, headed down to baggage claim and waited–along with the rest of the gajillion people that were on my flight. We waited, and waited, and waited some more. We waited so long that my dad got sick of driving around in circles and finally parked the car to join me in this epically long wait. As we were all learning this horrible lesson in patience, I looked up and noticed this really tall man with bushy grey hair, a wrinkled blazer, faded jeans and a worn baseball cap standing directly in front of me. It was Larry David. And he was looking around looking really, really confused.
A small latin man approached him and told him in broken English that he was his driver. Larry nodded. The driver motioned for him to go to wait in the car. And Larry, in his famous awkward disposition, was like, "Ok, ok, well you're gonna get my luggage then?" The driver nodded.
Larry wasn't done. He continued, "Ok, ok, well it's gonna be the black suitcase. But they're all gonna be black, so you have to check the tag. It'll be the black one. Make sure you check the tag." The driver nodded, obviously having done this a million times. Larry left…only to return, I'm not kidding you, like a minute later. He asked, "Which one is your car? The black one? Which black one?" The driver proceeded to tell him which black car was his. Larry left. Again.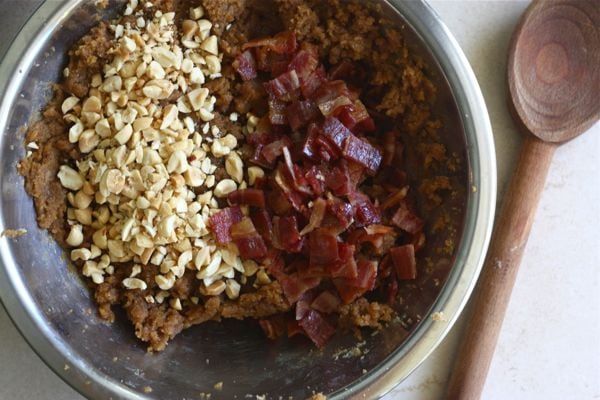 Ten minutes pass and we're still waiting for our luggage. And then I see Larry walk up. He's looking majorly stressed. He goes to the driver, "Hi, my luggage is going to be black and they're all going to be black and I wasn't smart enough to put a bow on it or a ribbon to distinguish it from the rest, so you just have to check the tag to make sure you get the right one. Okay?" The driver at this point is like, OMG chill out! So Larry leaves…for the third time.
We wait some more. And then…I see Larry. Oh Larry!!! HE'S BACK.
He approaches the driver (again) and says, "Listen, my luggage is important and it's black and they're all going to be black so you know what, just YOU go and wait in the car, I'll grab my luggage. It makes the most sense."
So the driver leaves and waits in the car…while Larry stands there waiting for his black luggage.
THE END!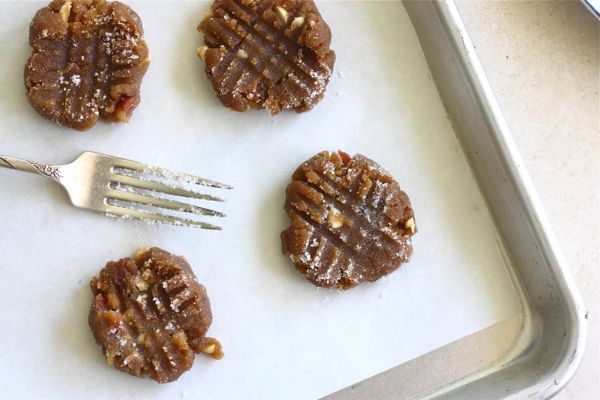 I honestly–and I'm not kidding you when I say this–feel really really lucky to have witnessed that. It was like an episode of Curb was happening right in front of me. It was just genius. I mean, the luggage being black, the cars being black, the language barrier–it was just too much. I was in heaven.
Okay, in more important news: cookies!
And not just any normal cookies but ones with peanut butter, roasted salted peanuts AND bacon. Whaaa?! And major bonus points: they're gluten-free.
This recipe comes from Joy the Baker's new cookbook. There's a list of recipes I want to make. Guys, there's a peanut butter and jam milkshake! And chocolate malt bread pudding. And bacon black pepper waffles! I could go on… And much like Joy's blog, the introduction and headnotes are warm, charming, funny and entertaining. I recommend!
These cookies are some of the easiest/awesome cookies ever. There's minimal ingredients–you might even have most of them in your pantry. They bake up in only 10 minutes, take 5 minutes to cool and exactly 30 seconds to consume.
I baked these up and had a few with a cup of afternoon coffee. It made the pile of work I have sitting on my desk a lil' bit more enjoyable.
P.S. Like a moron I added 2 tablespoon of molasses, so they're a little darker than they should be. I left the recipe below to read the appropriate 2 teaspoons.
P.P.S. If you accidentally add 2 tablespoons of molasses instead of 2 teaspoons, they'll still taste great. OKAY BYE! 🙂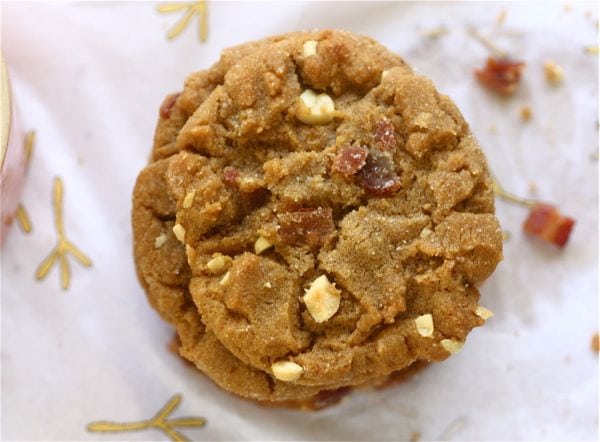 Peanut Butter Bacon Cookies
8 slices bacon
1 cup all-natural peanut butter
1 1/2 cups granulated sugar, divided
2 teaspoons molasses
1 large egg
1 teaspoon baking soda
Generous pinch of freshly grated nutmeg
1/2 cup coarsley chopped roasted, salted peanuts
Place a rack in the upper third of the oven and preheat to 350 degrees F. Line a baking sheet with foil and place bacon slices in a single layer. Bake bacon until cooked through and crisp, 12 to 15 minutes. Remove from the oven (keep the oven on), let cool slightly, then transfer to paper towels to cool completely. When cool enough to handle, coarsely chop the bacon and set aside.
Line a clean cookie sheet with parchment paper and set aside.
In a bowl of a stand mixer fitted with a paddle attachment, cream together the peanut butter, 1 cup of the sugar, and the molasses until thoroughly combined, about 3 minutes. Add the egg, baking soda, and nutmeg and mix on medium speed for another 2 minutes.
Remove the paddle attachment and the bowl and use a wooden spoon to fold in the bacon and peanuts. Roll the dough into large walnut-sized balls and roll in the remaining 1/2 cup granulated sugar. Place on a lined cookie sheet, and use a fork to make that distinctive peanut butter cookie crisscross patter. If the cookie dough begins to stick to the fork, dip it in sugar before pressing into cookie. Dough will be a little crumbly just press together with your fingers as necessary.
Bake for 10 minutes, until lightly browned. Cool on the baking sheet for 5 minutes before transferring to a wire rack to cool completely. Cookies will be crumbly and delicious. Cookies will last up to 5 days in an airtight container in the refrigerator.
Recipe from The Joy the Baker Cookbook