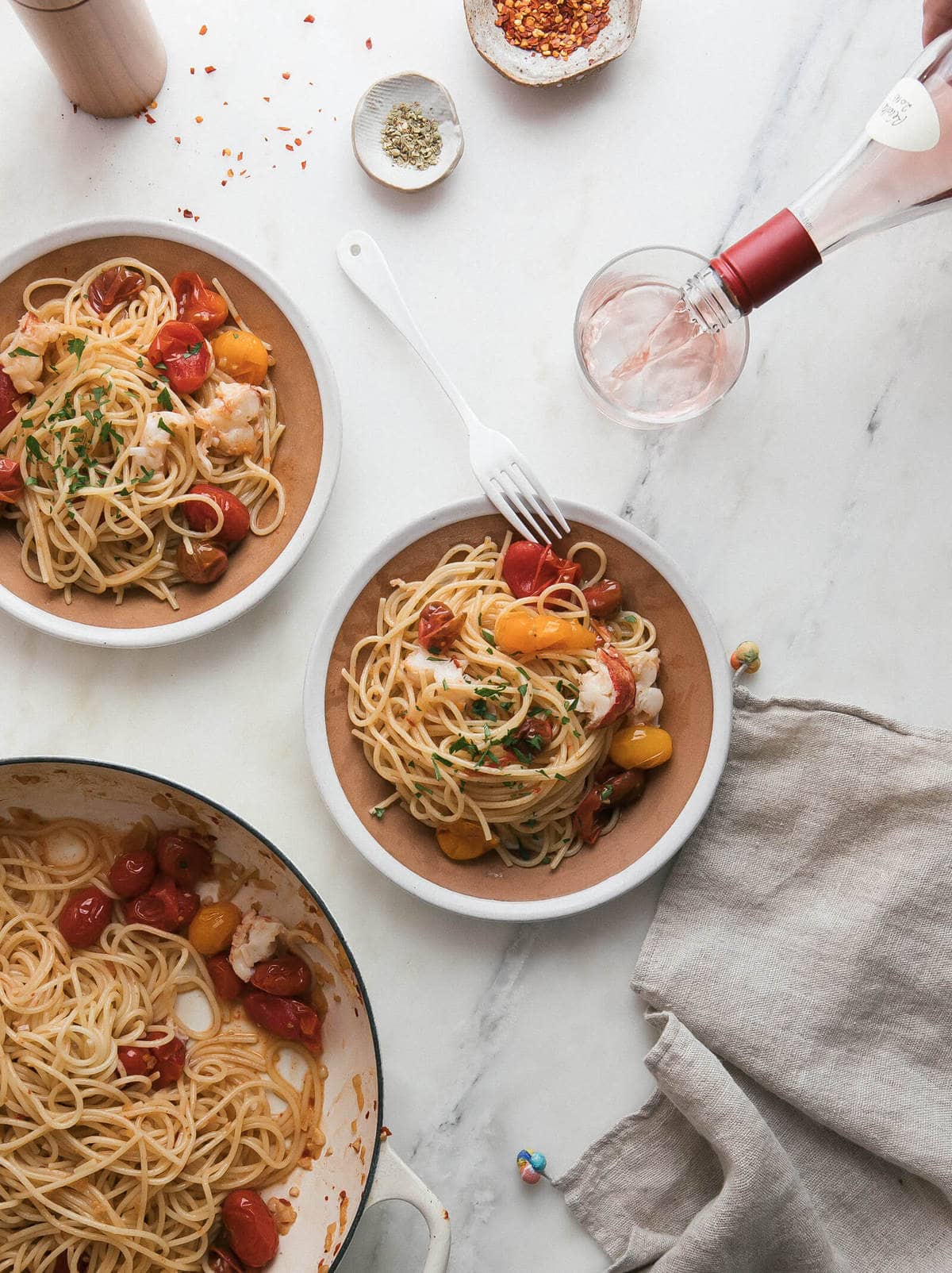 Hello! I am here. Is today (or next Friday) payday for you? I hope so because this pasta is something that I hope you make when you get PAID! This is a treat yo'self kinda pasta because it has lobster in it.
Pasta is usually on the cheaper end of the food-money-spending spectrum but lobster makes it pretty indulgent.
I went to the market and bought two lobster tails for about $20. I definitely was like "dang, ok. lobster is legit expensive." And I still had to buy all of the other ingredients. I think my total bill came to like $30 or $35 dollars for this entire meal, which if you actually compare to a restaurant, it's still cheaper.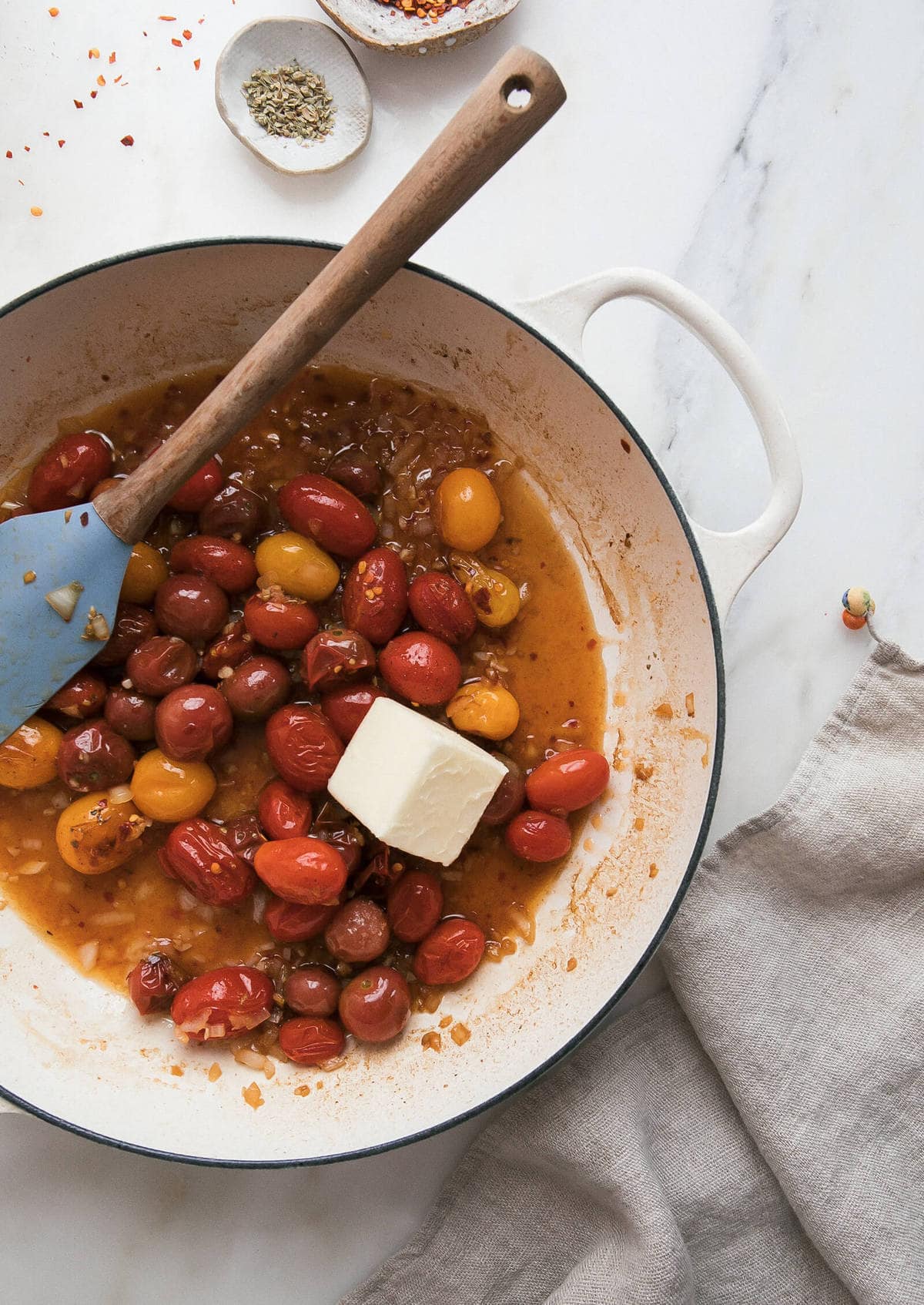 But whatever you do, don't overcook/mess up the precious lobster ok?!
I'm going to be honest again and tell you that I grew up eating lobster because my family loved it. And I knew when they brought home lobster someone was having a good day/bills had been paid/we were living!
Before recipe testing this, I'd actually never cooked lobster. I was super pumped that it was just the tails and not a whole, living, thriving lobster. That experience might've been too real for my city-loving self.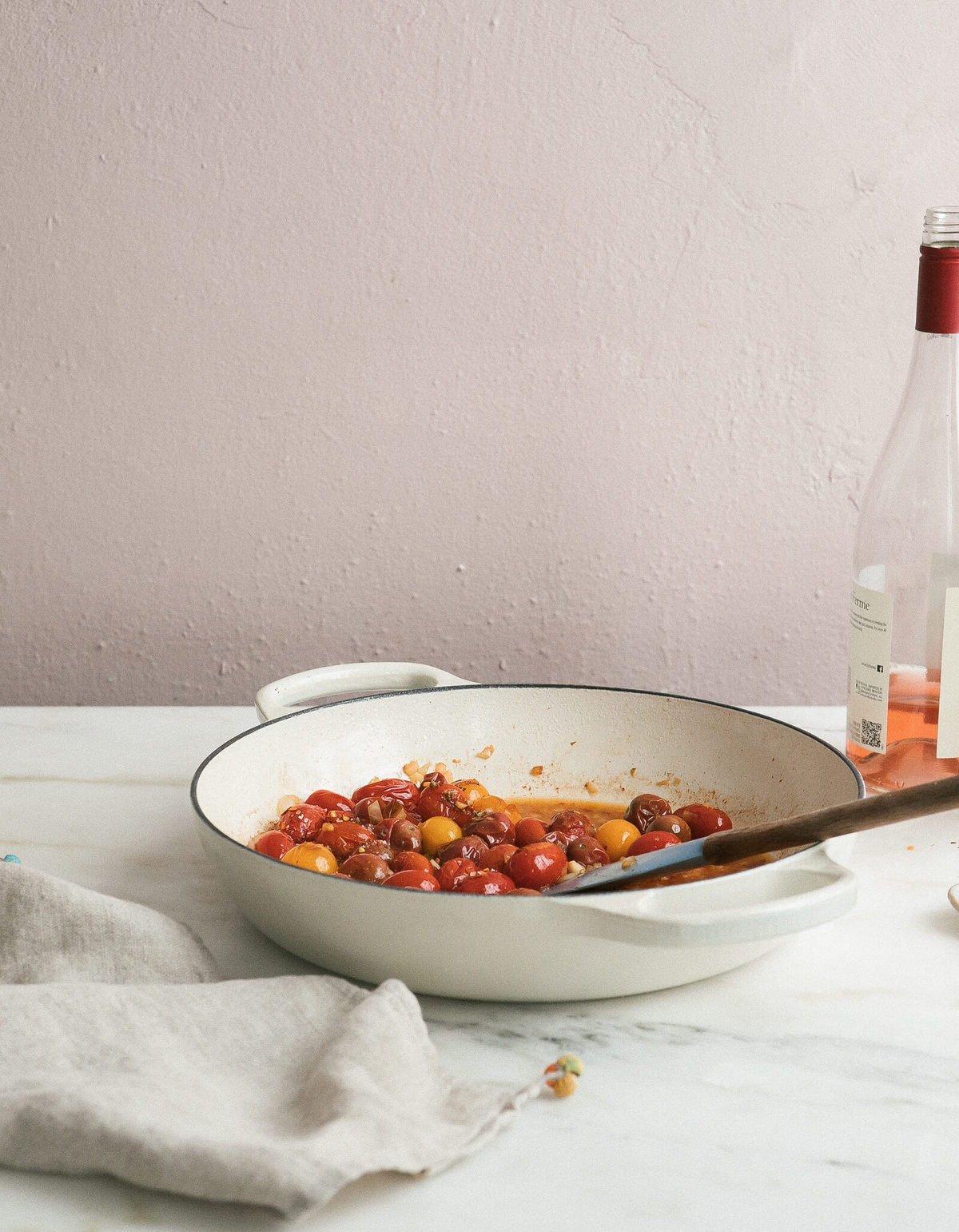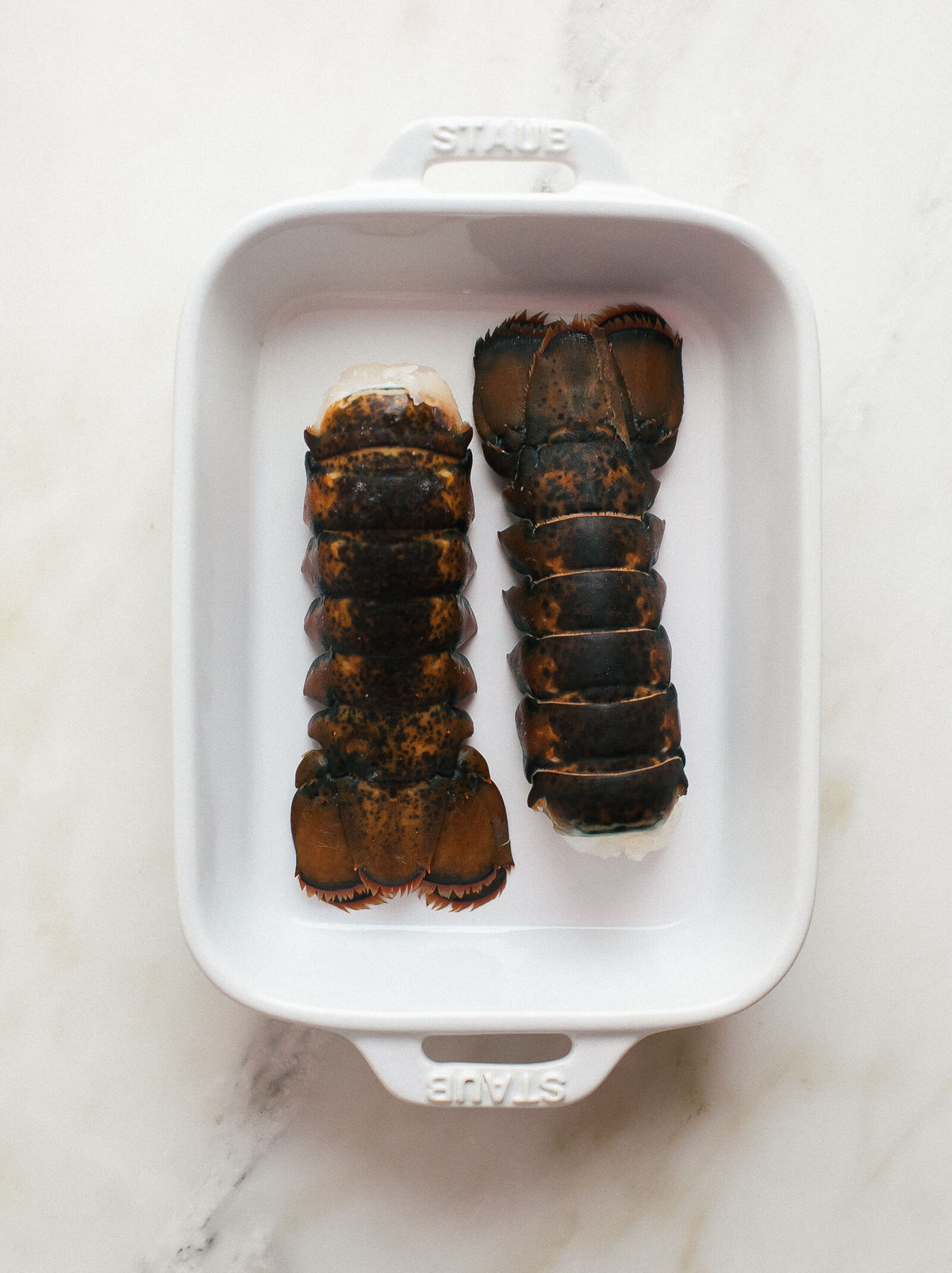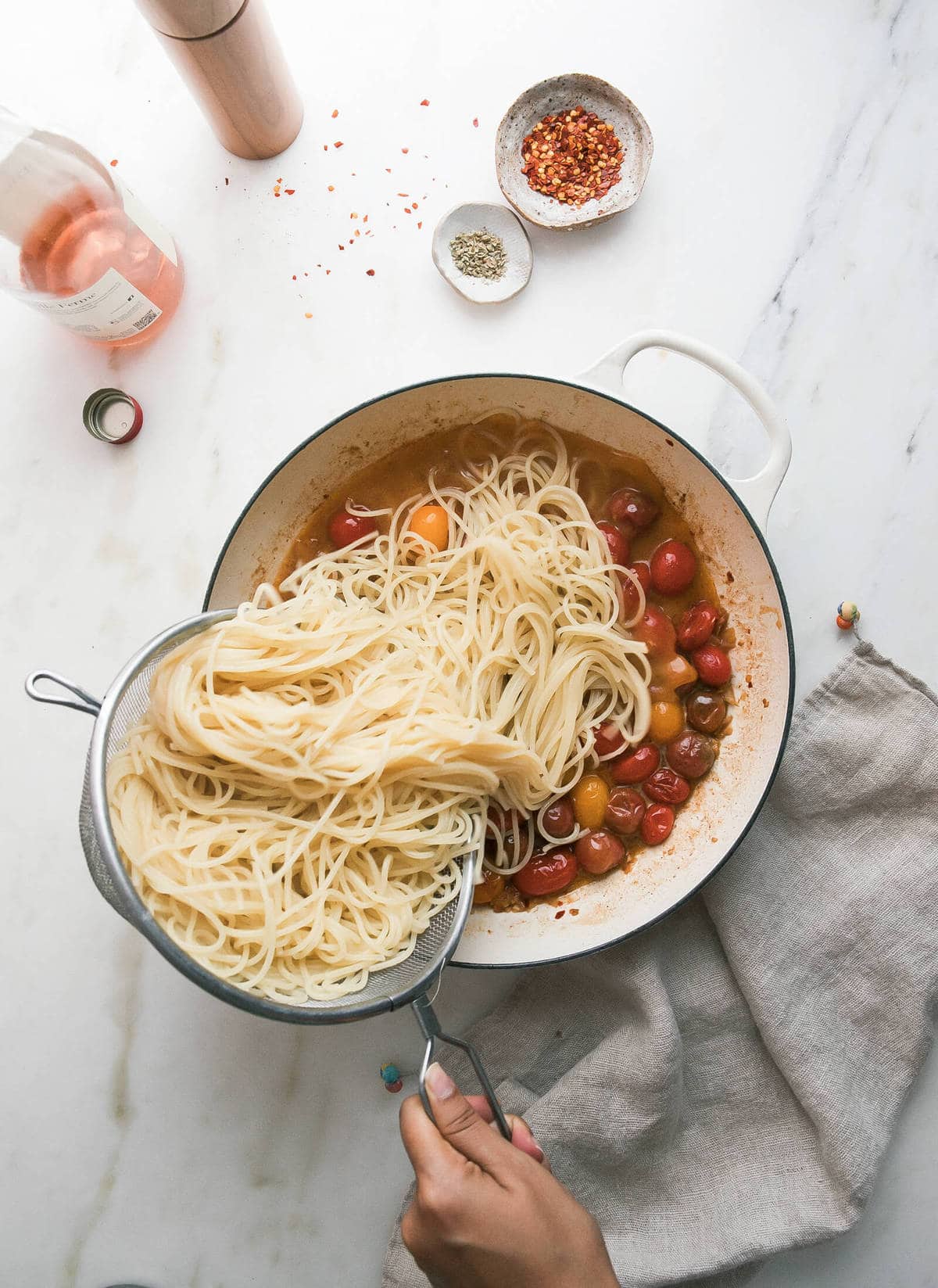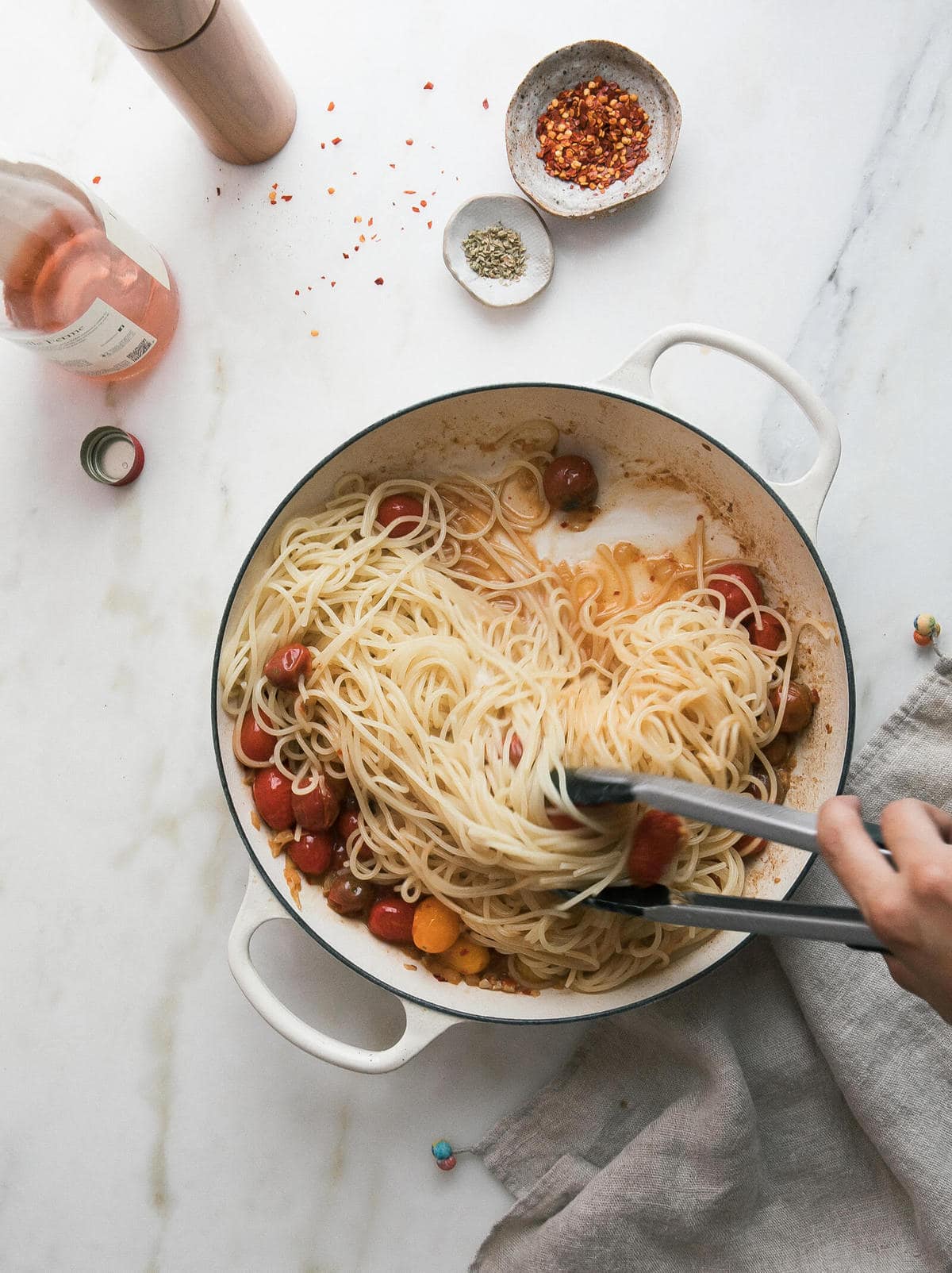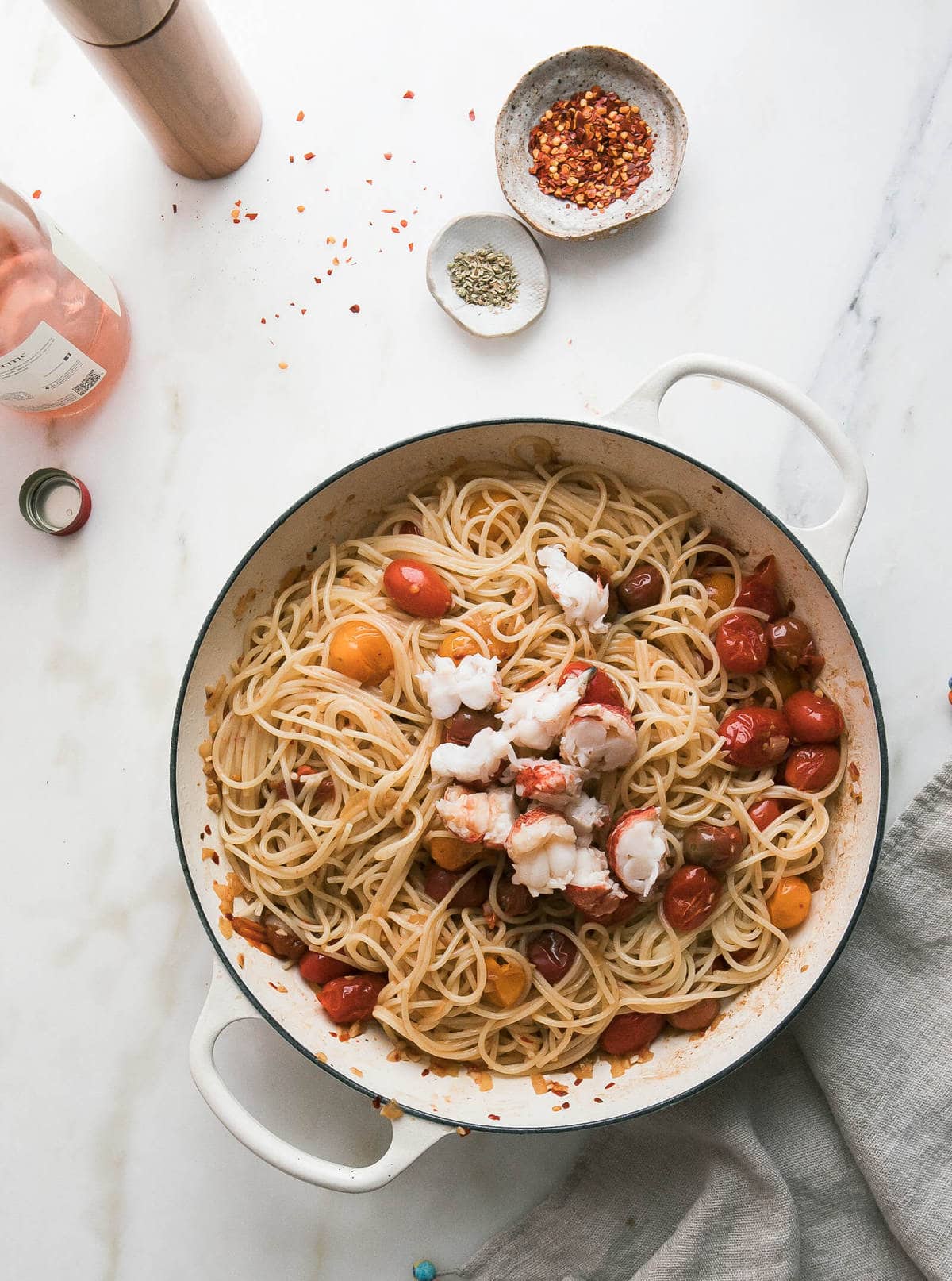 The lobster tails were super easy. You drop them in boiling, salted water for a few minutes. That's it! And then I used that same water to boil the pasta. It was a pretty easy dish that was SO SO good. I almost cried it was so good. And I ate way too much, maybe two servings.
I'm going to Italy next month so I'm trying to eat healthy up until then so I can enjoy eating all of the gelato, pasta ever.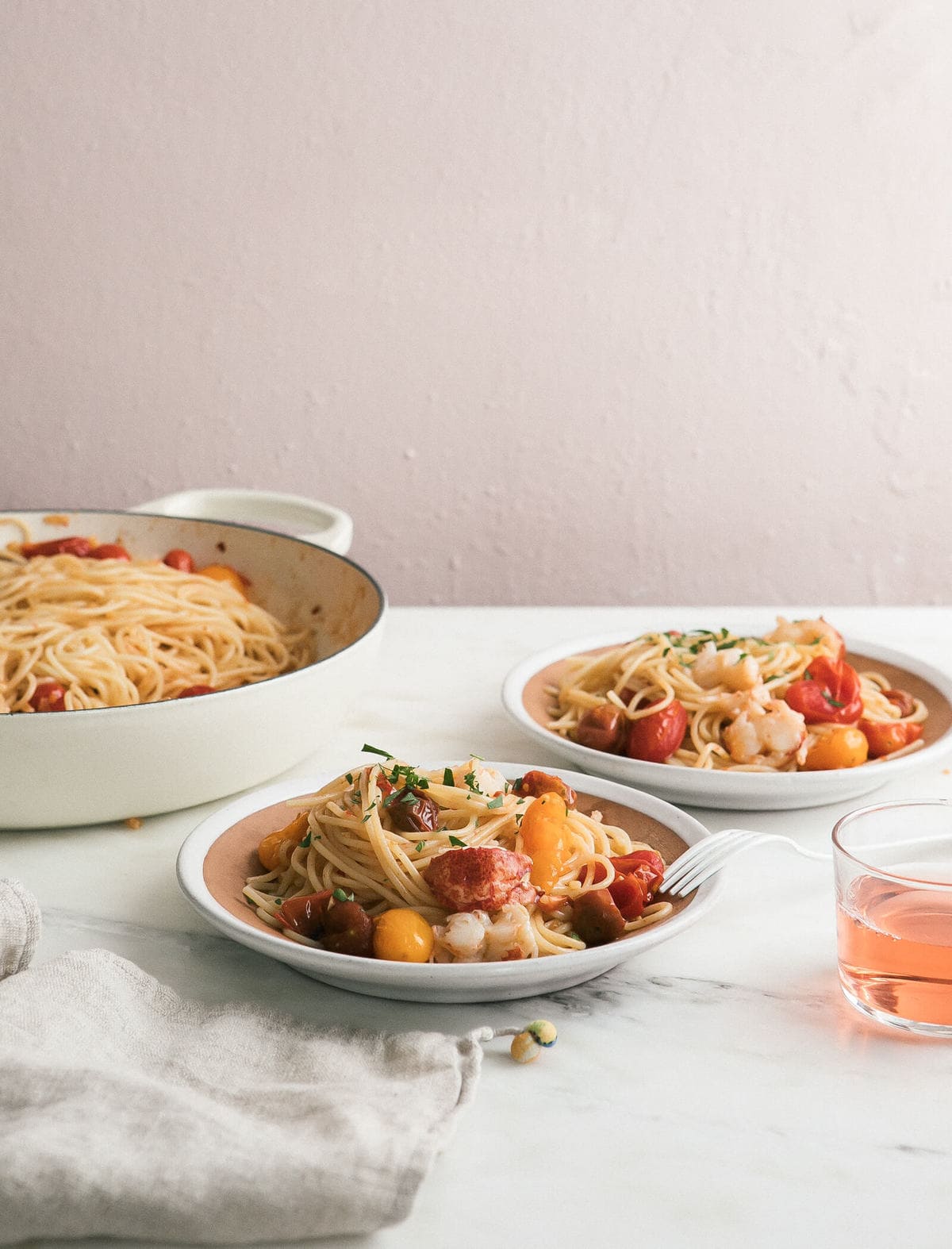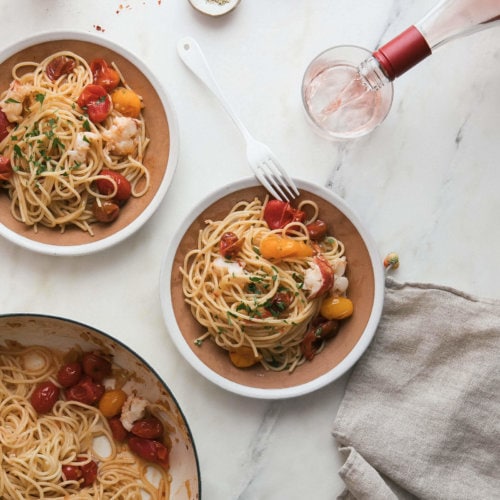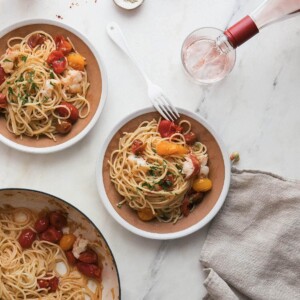 Payday Lobster Cherry Tomato Pasta
Ingredients
Salt

2

lobster tails

,

about 3 ounces each

1

pound

pasta of choice

,

I used spaghetti

1

tablespoon

of oil

1/2

pint

of cherry tomatoes

,

stems removed

1

shallot or 1/4 yellow onion

,

minced

4

garlic cloves

1/2

teaspoon

dried oregano

1/4

teaspoon

crushed red pepper

1/2

cup

white or rosé wine

1/2

cup

reserved pasta water

1/4

cup

unsalted butter

1

tablespoon

Italian parsley

,

minced, as garnish
Directions
Bring a large pot of salted water to a boil. Drop the lobster tails into the boiling water and cook for 4 to 5 minutes, until mostly opaque (if they're a little under, that's ok because we're going to cook them a bit more later on in the recipe). Using tongs, remove them from the water, and run under cold water to stop the cooking.

Using a pair of kitchen scissors, flip over the lobster and cut the shell on each side (here's a good video that does a good job at showing how to do it). Pull the lobster meat out of the shell and roughly chop the lobster into bite-size pieces. Transfer to a bowl.

Add the pasta to the pot and cook until al dente. Reserve some pasta water and drain the pasta.

To a medium skillet, set over medium-high heat, add the oil. When very hot, add the cherry tomatoes and cook until blistered, about 2 to 3 minutes. Be sure to give the skillet a shake every now and then. Turn the heat down to medium heat and add the shallot, garlic, oregano, crushed red and 1/2 teaspoon of salt. Toss and cook for an additional 2 minutes.

Pour in the wine and reserved pasta water. Scrape the bottom of the pot and cover the pot to simmer and cook for about 5 to 7 minutes. Add the butter and cook until melted, about 2 minutes. Give it a taste and add salt to taste. Add the pasta and toss until coated.

Lastly, add the lobster and toss one last time. Divide among plates and top with Italian parsley.
Nutrition Facts
Payday Lobster Cherry Tomato Pasta
Amount Per Serving (4 g)
Calories 0
* Percent Daily Values are based on a 2000 calorie diet.