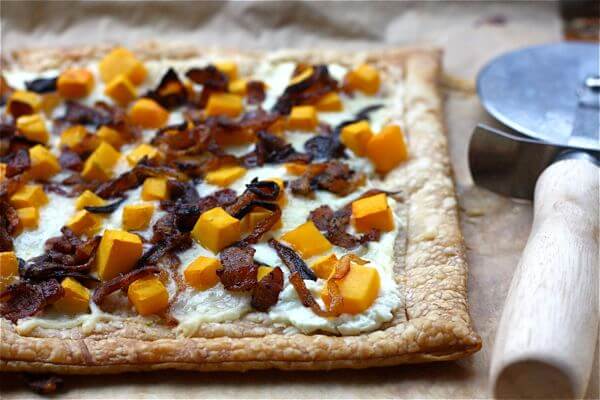 Tomorrow! Big day! Are you stressed yet? Are you skipping washing dishes and going out to eat instead? I've done this a few times. I ain't mad at you. I get it. I do.
Are you in another country and totally sick of Thanksgiving talk? I feel you...don't worry, it's almost over.
Today is all about prep.
This means sweats, music blasting, warm socks, turkey brining in a gigantic paint bucket, pie making...kinda fun! Kinda stressful.
You need a snack...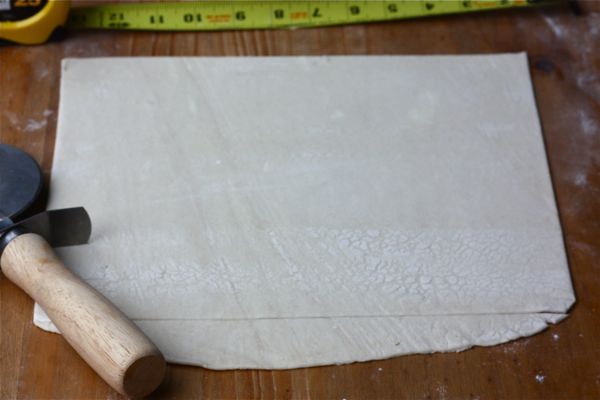 This is the Thanksgiving-ish appetizer version of this calzone. It's a place where scraps and leftover stuff in your fridge flourish.
Look in your fridge, see what you got going on!
You could make this today when you're scooting around the kitchen and need something to eat so you stop eating the apple pie filling.
You could make this tomorrow for a nice little appetizer. Cut it up and put it on a pretty plate.
Or you could make this on Friday (and the next day or the next day)...using Thanksgiving leftovers.
I had a leftover sheet of puff pastry from this Apple Danish. I had some pancetta from these muffins. I had some onions and butternut squash because for the past few months I haven't NOT had them.
I decided to put them (with goat cheese and cheddar) on a sheet of buttery puff pastry until warm and golden brown. Such a good idea.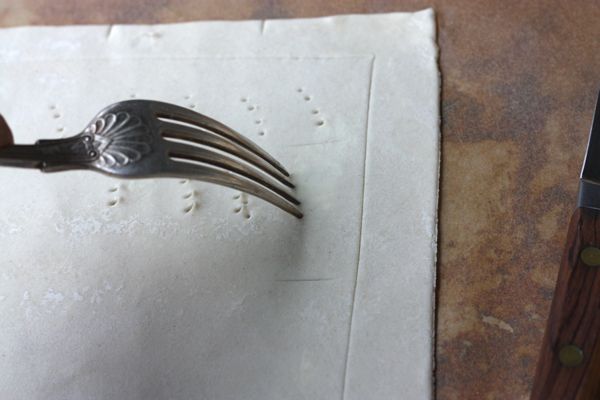 You're gonna roll out the puff pastry, take a knife and make a 1-inch trim, being sure not to cut all the way through.
This will make sure the middle won't puff up as much as the border. Take a fork and poke some holes in the center. Par bake that shiz for 10-15 minutes...
and then...toppings!
I use stuff I had. I urge you to do this too. I love this combo but this post is all about leftovers!!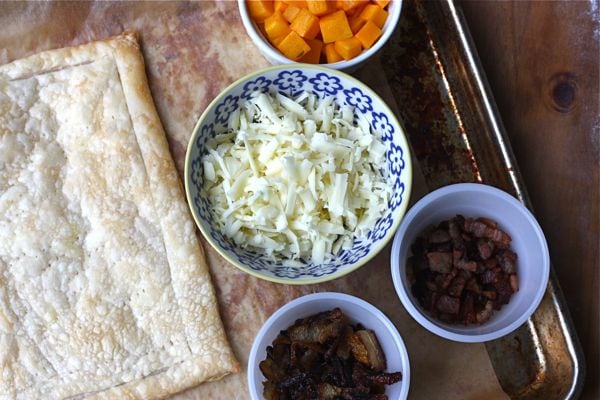 I hope you all have a beautiful Thanksgiving, friends!!
I heart you big time.
xo
Adrianna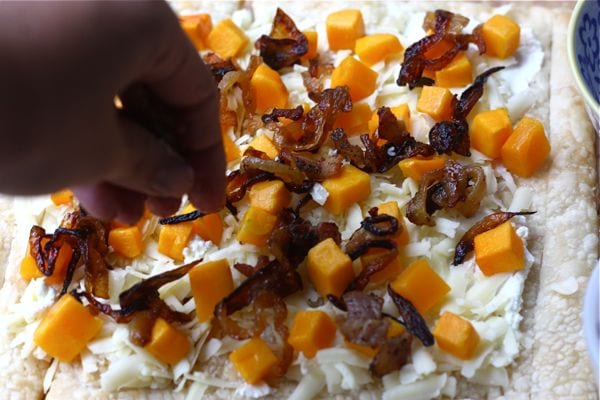 Pancetta, Butternut Squash and Goat Cheese Tart
1 yellow onion, sliced
1 cup cubed butternut squash
½ cup pancetta, diced
Flour, for dusting work surface
1 sheet frozen puff pastry
4 ounces goat cheese, softened
3 ounces cheddar cheese, shredded
Salt and pepper
1. Preheat oven to 400 degrees.
2. In a medium skillet, heat olive oil over medium high heat. Once oil is hot, add yellow onions and pinch of salt. Cook until caramelized, about 25-30 minutes, being sure to stir regularly.
2. Meanwhile, place cubed butternut squash on a parchment lined baking sheet and roast for 15-20 minutes, or until tender with a fork.
3. Once caramelized onions are done, transfer to a bowl and set aside. In the same skillet cook pancetta for 5 minutes, or until golden brown and slightly crispy.
4. On a floured surface, roll the puff pastry into a rectangle. (Mine ended up being a 14-by-10-inch rectangle.) Carefully transfer puff pastry onto a parchment lined baking sheet. Using a sharp knife, lighttly "score" the pastry dough, 1-inch in from the edges. Next, using a fork, poke holes inside the markings. This will ensure that the outside trim puffs up and not the center. Bake for 15 minutes, or until slightly golden brown.
5. Evenly spread softened goat cheese in the center of the pastry. Top with shredded cheddar, butternut squash, caramelized onions and pancetta. Sprinkle with salt and pepper. And transfer back to the oven and bake for 15 minutes more, or until cheese is melted and edges are golden brown.