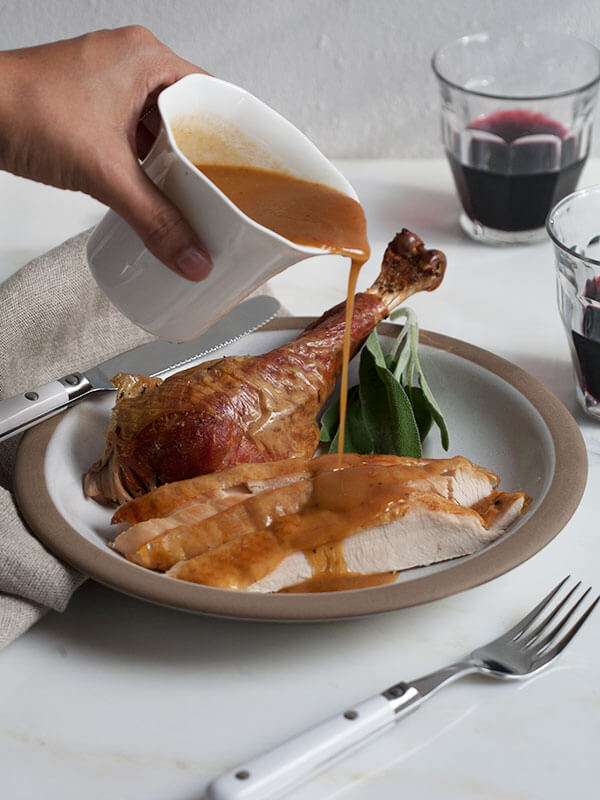 Gravy is my everything. While I love it on everything from stuffing to slices of turkey to mashed potatoes, I REALLY love it the day after Thanksgiving. You know, when things have dried up a bit and really need that dreaded word we all hate: moisture. Cranberry sauce helps too and so does mayonnaise, which is actually foreshadowing as to what's to come next week, but for now, GRAVY!
This gravy is thick and smooth and delicious. It starts by using the drippings from yesterday's turkey. And I'll say that the drippings from that turkey and its dry brine are VERY salty drippings. But I added a few things to combat that saltiness so no need to not get on this lil' gravy train (do you see what I did there?).
Isn't Thanksgiving the best? Even planning Thanksgiving excites me so very much.
Recipe and the rest of the post is on PBS Food.