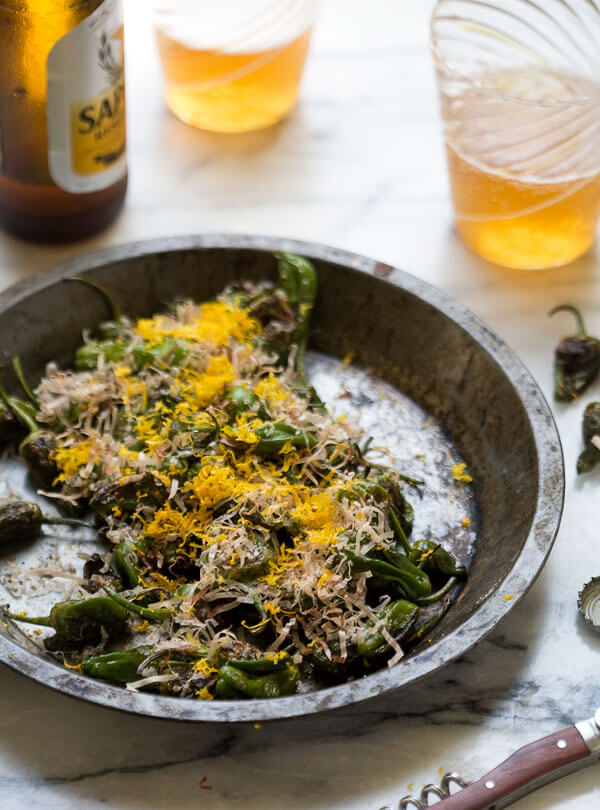 My favorite part of this dish are the bonito flakes. Have you had them before? When bonito flakes hit piping hot food, they dance. Bonito flakes are dancers. Really embarrassing dancers. Like the friend you have that starts to dance and everyone is like, yeesh, don't do that for the sake of humanity please stop, please. Basically, bonito flakes dance like Elaine. (And if you're too young to understand a Seinfeld reference, you're dead to me. Not really, but PLEASE watch the entire series.)
These padron peppers are cooked in the same way shishito peppers are usually prepared: pan sautéed and blistered. And instead of just tossing them with a little salt, I decided to make it a little more interesting and top them with bonito flakes and fresh orange zest. It's a fun little appetizer that takes about five minutes to prepare. And like all other awesome things, these should be eaten with beer.
The full recipe and post is over on PBS Food this week.