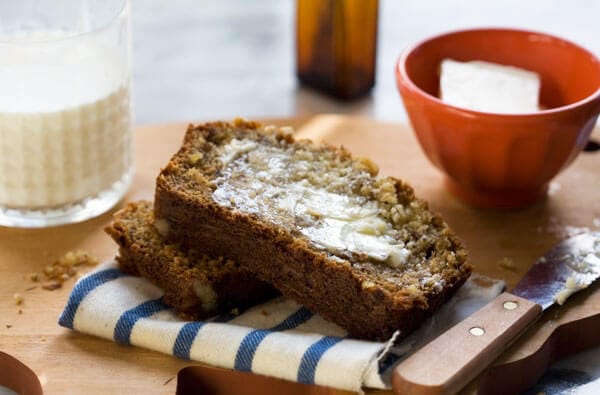 This is a story of how I turn three super ugly, sad (do you see what I did below?) bananas into something interesting, comforting and delicious! I went on a short road trip this past weekend and when I returned the three bananas I bought for a healthy granola breakfast had turned into a hideous, dark brownish sight.
I think banana bread is the go-to thing to make when you're dealing with unattractive, super ripe bananas. This version has a few unexpected yet delicious twists that I'm really into.
The banana bread starts in normal fashion: ugly bananas being mashed up. I added a few splashes of milk, a generous drizzle of honey and a flew glugs of orange blossom water.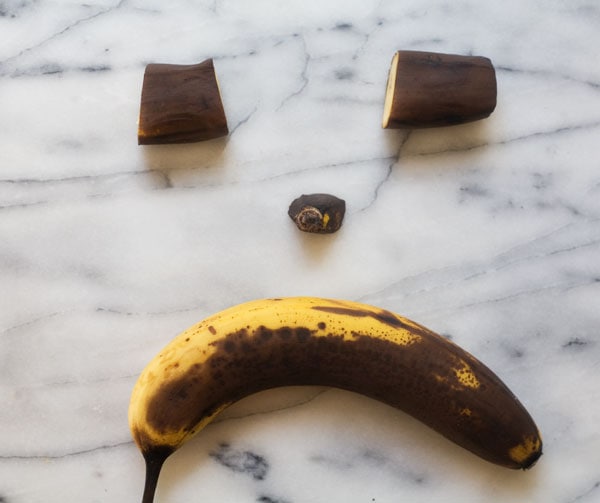 Can we talk about orange blossom water? It's fragrant, effervescent and really bright. It's often times used in Middle Eastern desserts like baklava and cakes.
Honey and bananas work really lovely with this water, making this cake taste like baked sunshine. Yes, I just said this cake tastes like sunshine.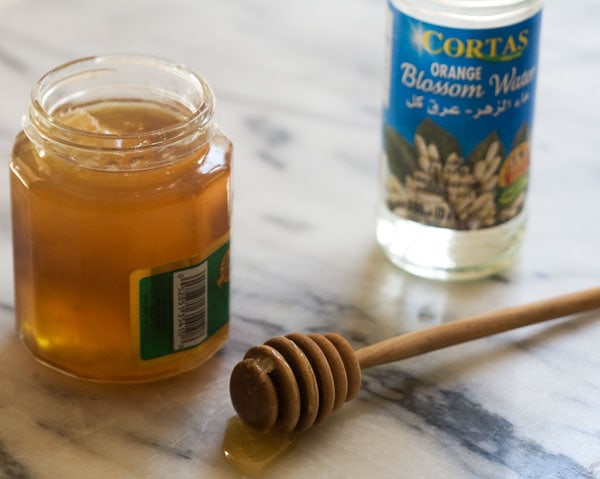 And since I'm totally a texture person, I added some slivered almonds on top and baked the whole thing for an hour or so.
I ate this how I eat everything in my life: with coffee.
(I just faked the milk for the final shot.)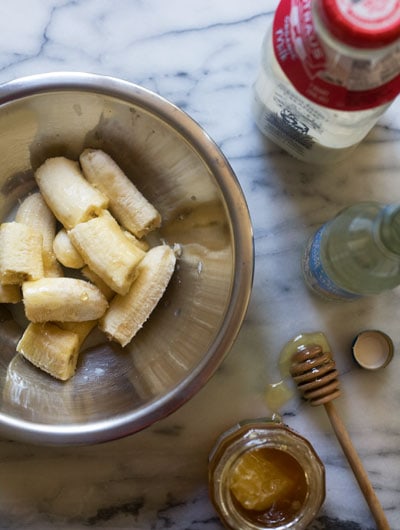 I'd bet you have gross-looking bananas on your kitchen counter tonight.
If you don't, well, I'd suggest buying some today and making this on Sunday. That'll be plenty of times to make them ugly so you can turn them into something super cute and awesome.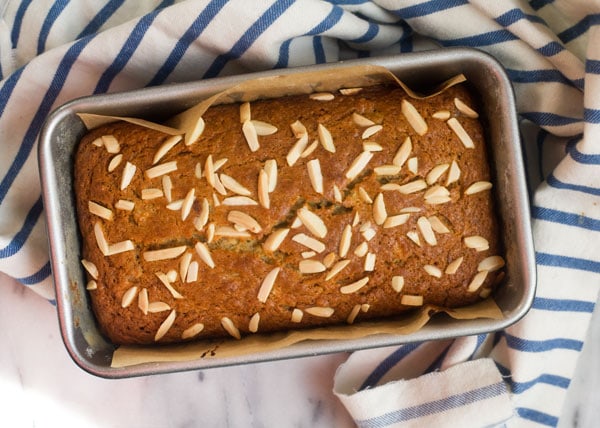 It's the best kind of metamorphosis.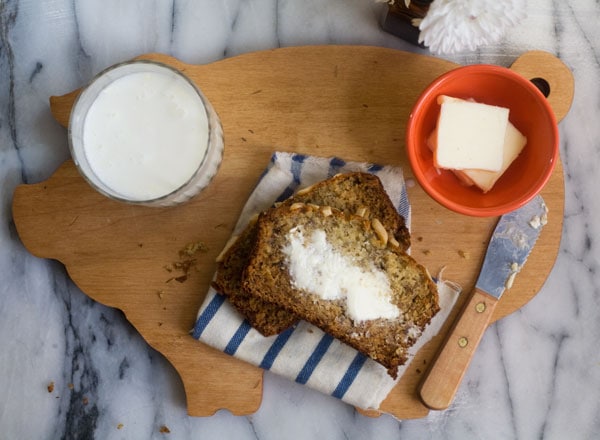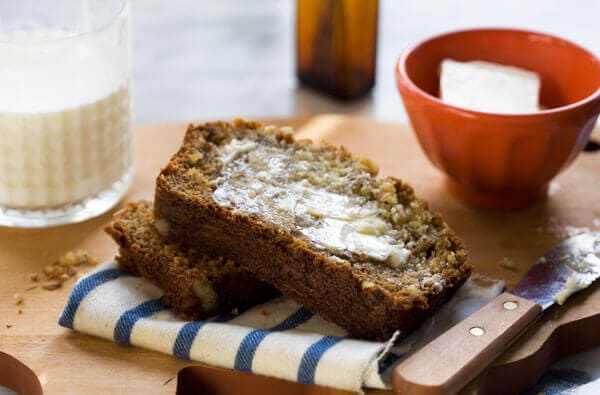 Print Recipe
Orange Blossom and Honey Banana Bread
Ingredients
3/4

cup

granulated sugar

8

tablespoons

unsalted butter

room temperature

2

large eggs

3

ripe bananas

1/4

cup

honey

1

tablespoon

milk

1

tablespoon

plus 1 teaspoon, orange blossom water

2

cups

all-purpose flour

1

teaspoon

baking powder

1

teaspoon

baking soda

1

teaspoon

salt
Instructions
Preheat the oven to 325 degrees F. Butter a 9 x 5 x 3-inch loaf pan. If you're paranoid like me, line it with a piece of parchment, too.

Cream the sugar and butter in a medium mixing bowl until light and fluffy. Add the eggs one at a time, beating well after each addition.

In a small bowl, add the bananas, honey, milk and orange blossom water. Mash the mixture with a fork thoroughly. In another bowl, mix together the flour, baking powder, baking soda and salt. Add the banana mixture to the butter and sugar mixture and stir until combined. Add the dry ingredients and mix just until the flour disappears.

Pour the batter into the prepared pan and bake for 50 minutes to 1 hour, until a toothpick inserted in the center comes out clean. Set aside to cool on the rack for 10 minutes or so. Remove the bread from the pan and eat with a glass of cold milk, a cup of hot coffee or a cup of warm tea.
Recipe adapted from Food Network