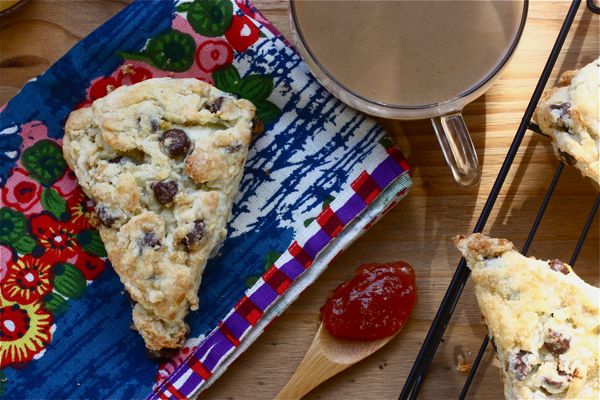 Winner Update! The random calculator chose number 47, which was Misie! Her suggestion for a cozy meal:

Thanks everyone for playing!
-----------------------------------------------
I. Can't. Get. Warm.
Yesterday I spent most of the day on the couch--under a pile of blankets--contemplating if I should turn on the heat or not. I didn't.
Saturday night I spent 2 hours watching Hugo (so beautiful--especially in 3D!) just straight freezing.
Friday was the last day I was warm. I was in sweats and colorful socks, baking up these scones (and various other treats!); which lead me to the realization: If it's cold out, head to the kitchen. Grab your baking sheets, pre-heat your oven. You'll be warm in no time. Guaranteed.
Now, let's talk scones!! And this giveaway!!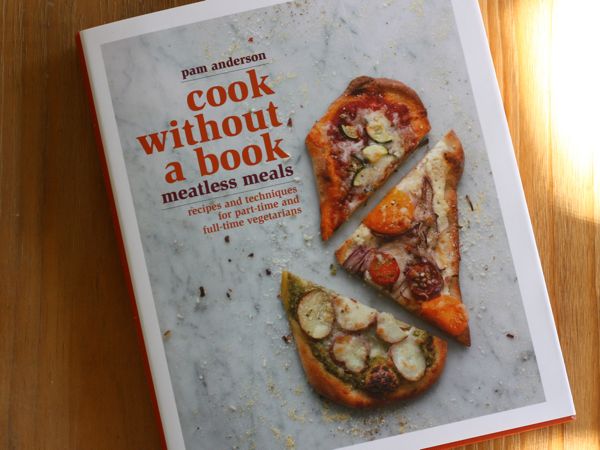 This scone recipe comes from Pam Anderson's new book, Cook without a Book: Meatless Meals: Recipes and Techniques for Part-Time and Full-Time Vegetarians.
Phew! What a title.
This book will do just as promised--teach you to cook without a book.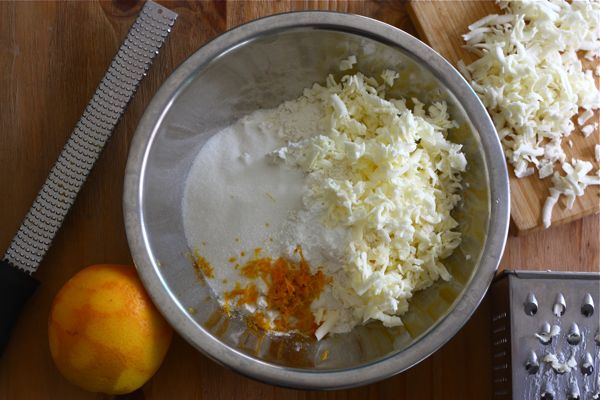 The entire book provides you with basic recipes for everything from breakfast foods (see: scones!) to soups and salads, along with ideas to change the recipes depending on your taste or what is available to you.
After you master each recipe or technique, you'll be able to put the book away (or reach for it only for reference) and cook...without a book! Genius!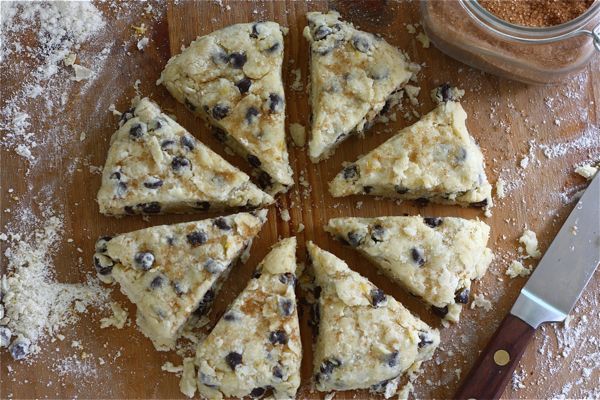 COOKBOOK GIVEAWAY DEETS!
Leave a comment below answering the question:

"What do you eat when you're cold?" Let's talk cozy food!
Winner will be chosen at random on Wednesday, December 7th at noon.
Thanks to Pam and Maggy for this awesome giveaway! YAY!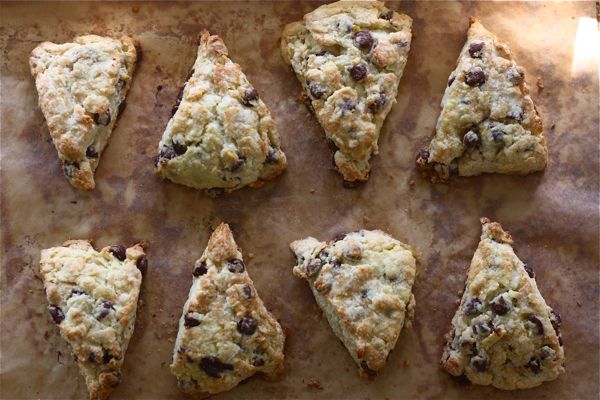 Orange and Chocolate Scones
2 cups all-purpose flour
6 tablespoons granulated white sugar
1 teaspoon baking powder
½ teaspoon kosher salt
¼ teaspoon baking soda
1 teaspoon orange zest (from 1 orange)
1 stick (8 tablespoons) unsalted butter, frozen solid
½ cup semi-sweet chocolate chips
½ cup sour cream
1 large egg
2 teaspoons turminado sugar
Adjust an oven rack to the lower-middle positition and preheat the oven to 400F. Line a baking sheet with parchment or nonstick liner.
Mix the flour, 6 tablespoons of the sugar, the baking powder, salt, baking soda, and orange zest in a medium bowl. Grate one-third of the butter into the flour mixture on the large holes of a box grater; toss to coat with the flour. Repeat grating and tossing twice more. Using your fingertips, work the butter and flour together a bit more. Mix in the chocolate chips.
Mix the sour cream and egg with a fork until smooth. Stir the sour cream mixture into the dry ingredients with the fork until large dough clumps form. Use your hands to press the dough against the side of the bowl to form a ball. (There may not seem to be enough liquid at first, but as you press, the dough will come together. If necessary, flick a little water into the bottom of the bowl to get the last bits to adhere.) Turn out onto a lightly floured work surface and pat into a 7 ½-inch round about ¾ inch thick. Sprinkle with the turminado sugar. Use a sharp knife to cut into 8 wedges. Place the wedges about 1 inch apart on the baking sheet. Bake until golden, 15 to 17 minutes. Serve hot, warm, or at room temperature.
Recipe by Pam Anderson from Cook Without A Book: Meatless Meals