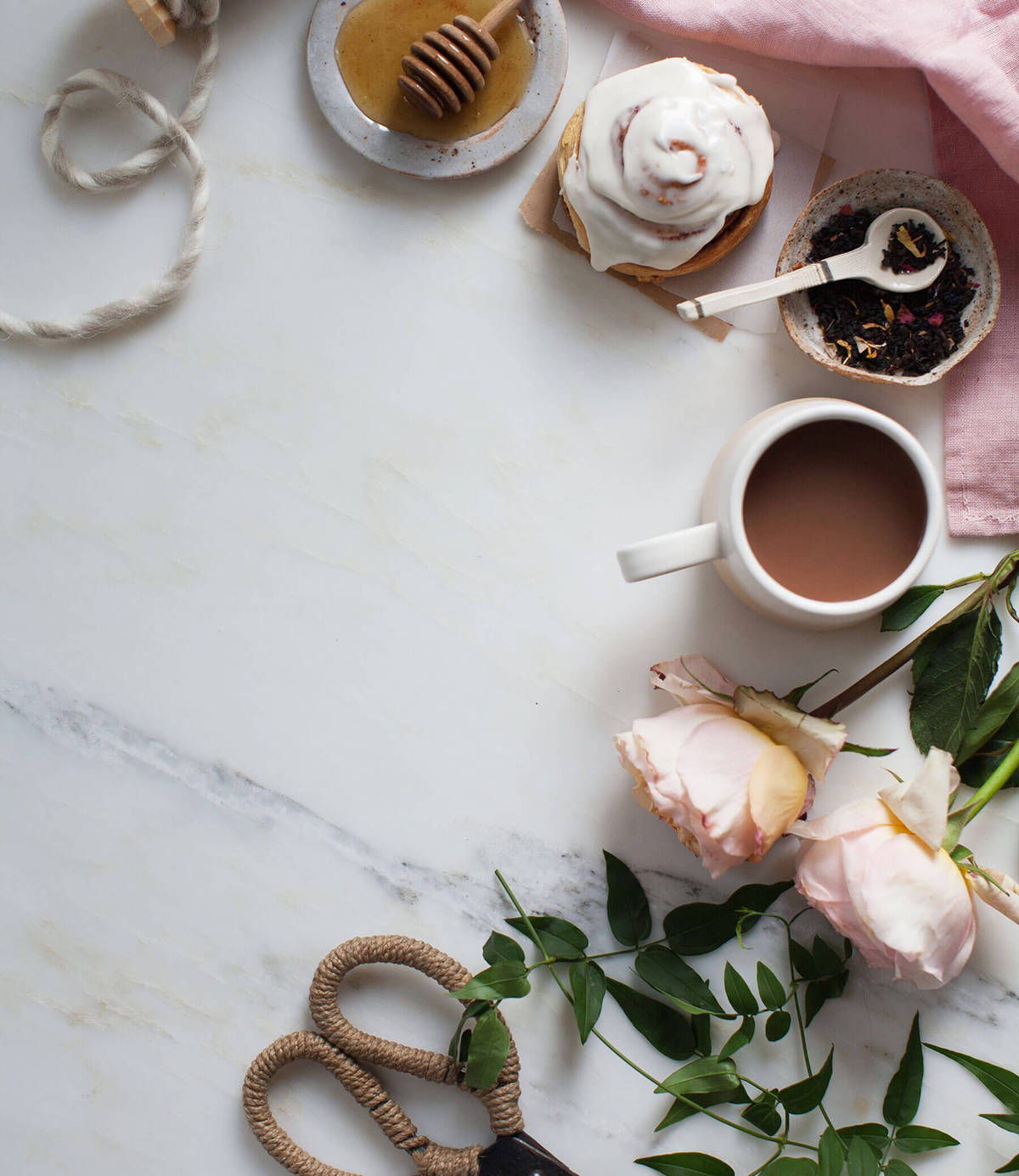 I've been very bad about keeping up with the monthly recaps but it's because the month will fly by and I'll look back and be like, Meh, I did a lot of nothing, but not October.
October was the month that The Year of Cozy finally hit shelves. OOOF! SO MANY FEELINGS! It's been a crazy month. So much work. So many emails. But I have to say, the feelings have been amazing. I'll be doing a whole post on The Year of Cozy all around the web soon! But every day I check out the hashtag on Instagram and the fact that a family was inspired by the book to go on a fall picnic, like, makes me hormotional. If I think about it too long it makes my eyes well up and my stomach feel all fuzzy. I'm really, really grateful this month.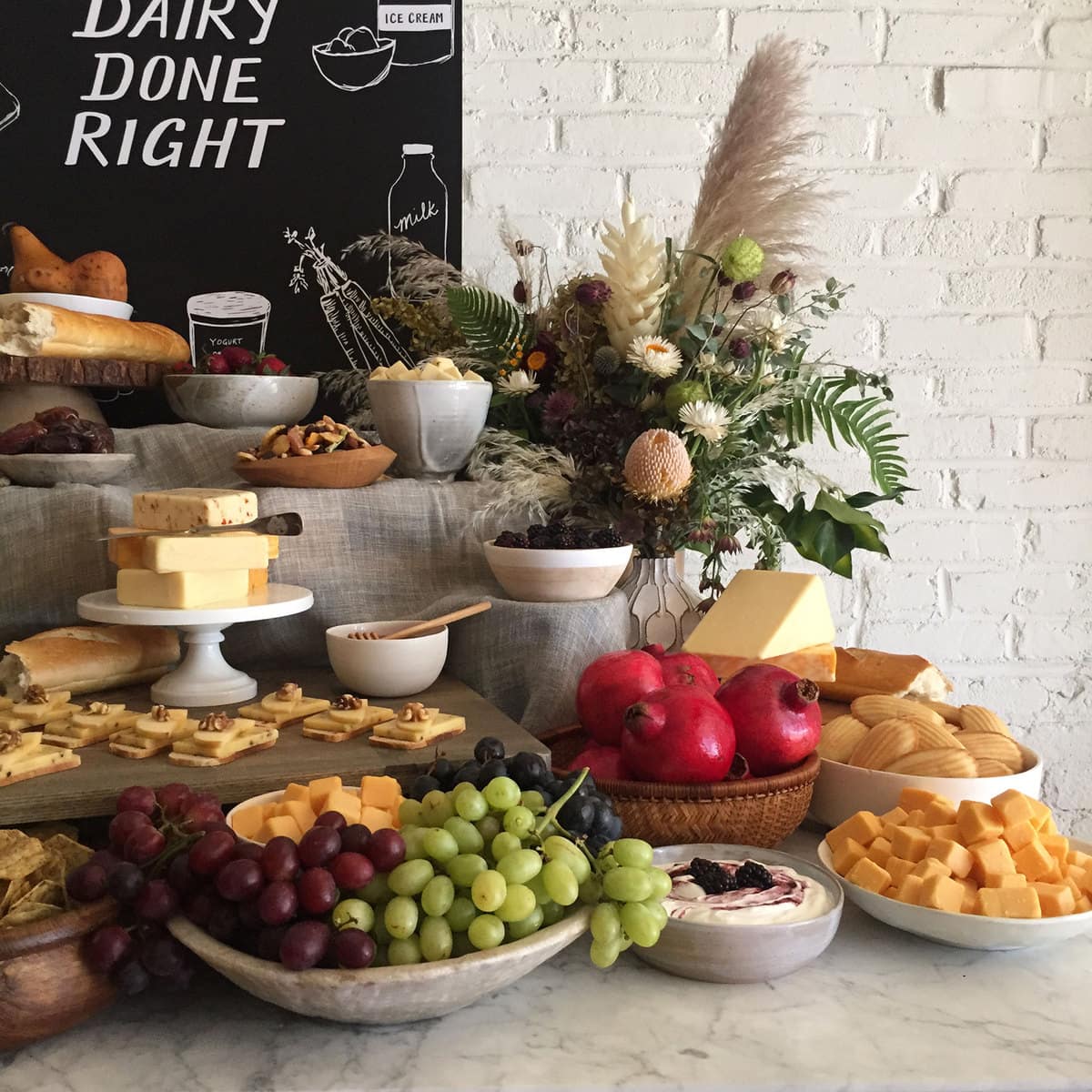 The month started off with me going to Anne Sage's cheese board class. (I actually think this might've been at the end of September but whatever!)
It was hosted by Tillamook and there was lots of cheese and yogurt and pretty fall fruit.
V V PRETTY.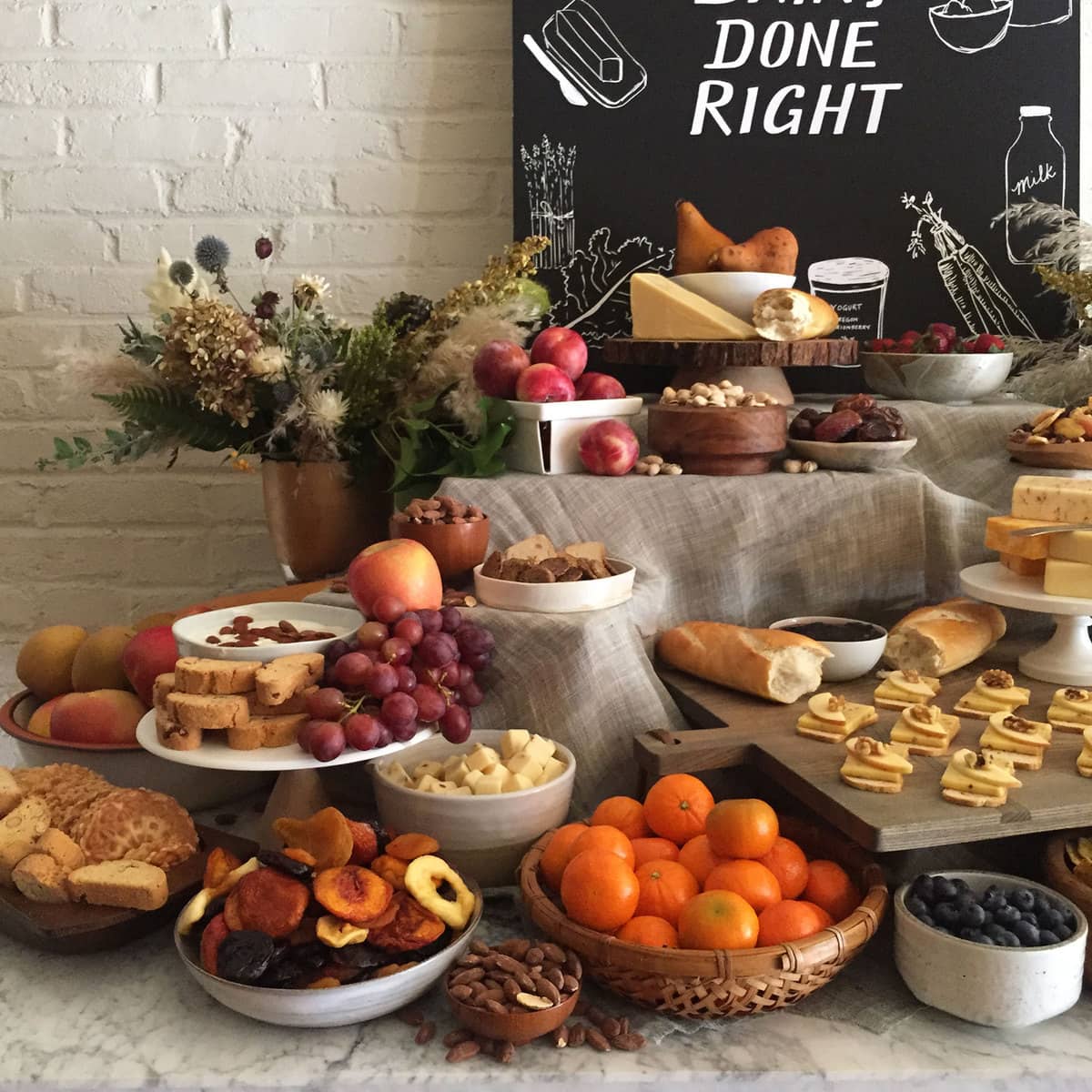 My ceramics class started again and I've been at it!
Here's a platter I made. It's currently being fired so I have no idea how it'll turn out. I also made the salt cellar from The Year of Cozy. In the book, it calls for air-dry clay but I wanted to make a super legit one so I figured why not.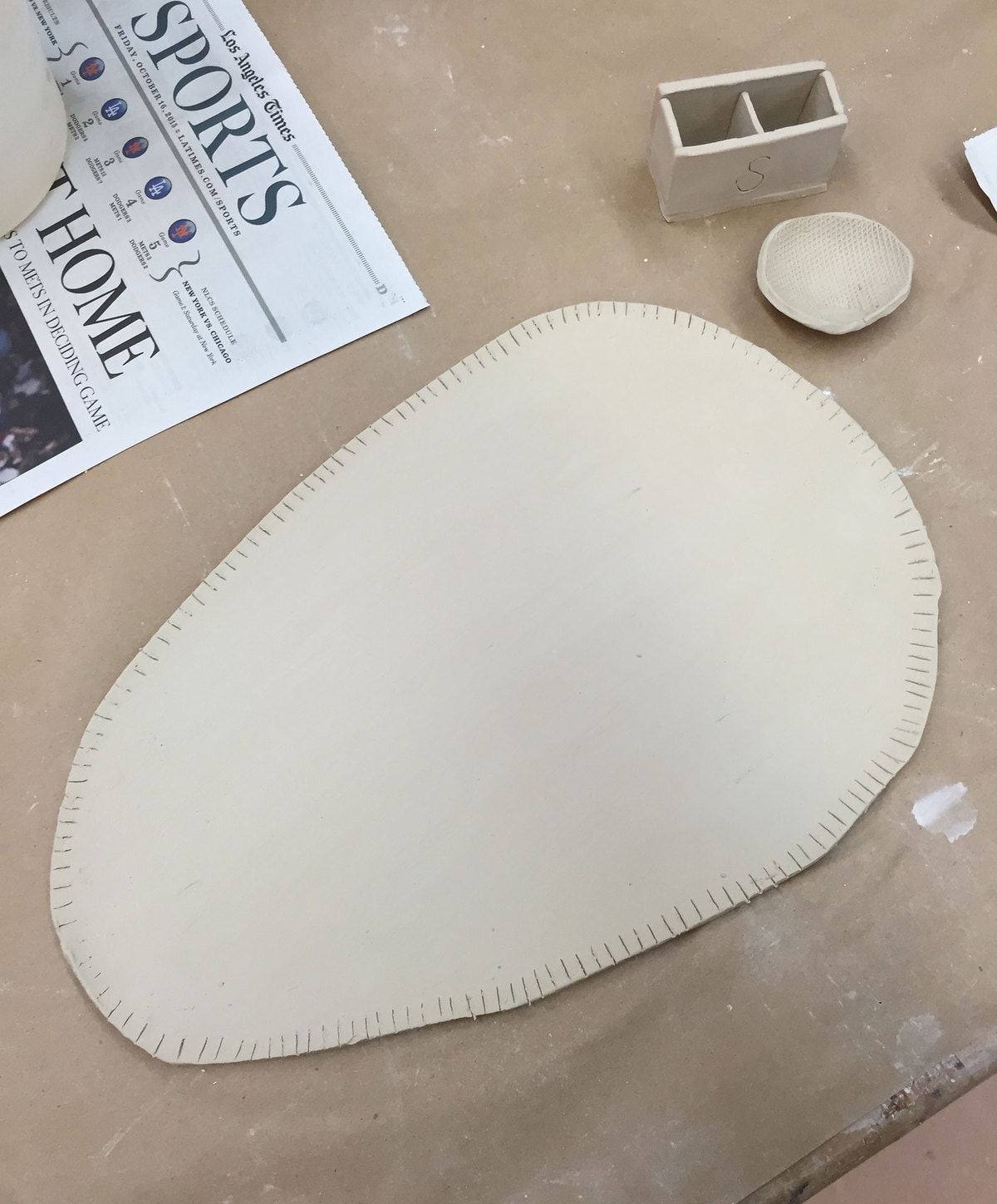 I'm also dealing with a bad bout of carpal tunnel (probably because of all those effing emails I've sent this month), so instead of throwing, I've been trying to hand build while my hand heals.
(I know this doesn't sound right because I probably shouldn't be doing anything. But I'm bad at doing nothing while I'm awake.)
I made this mug and I'm kind of into it. Hopefully it doesn't look too handmade after the firing and glazing.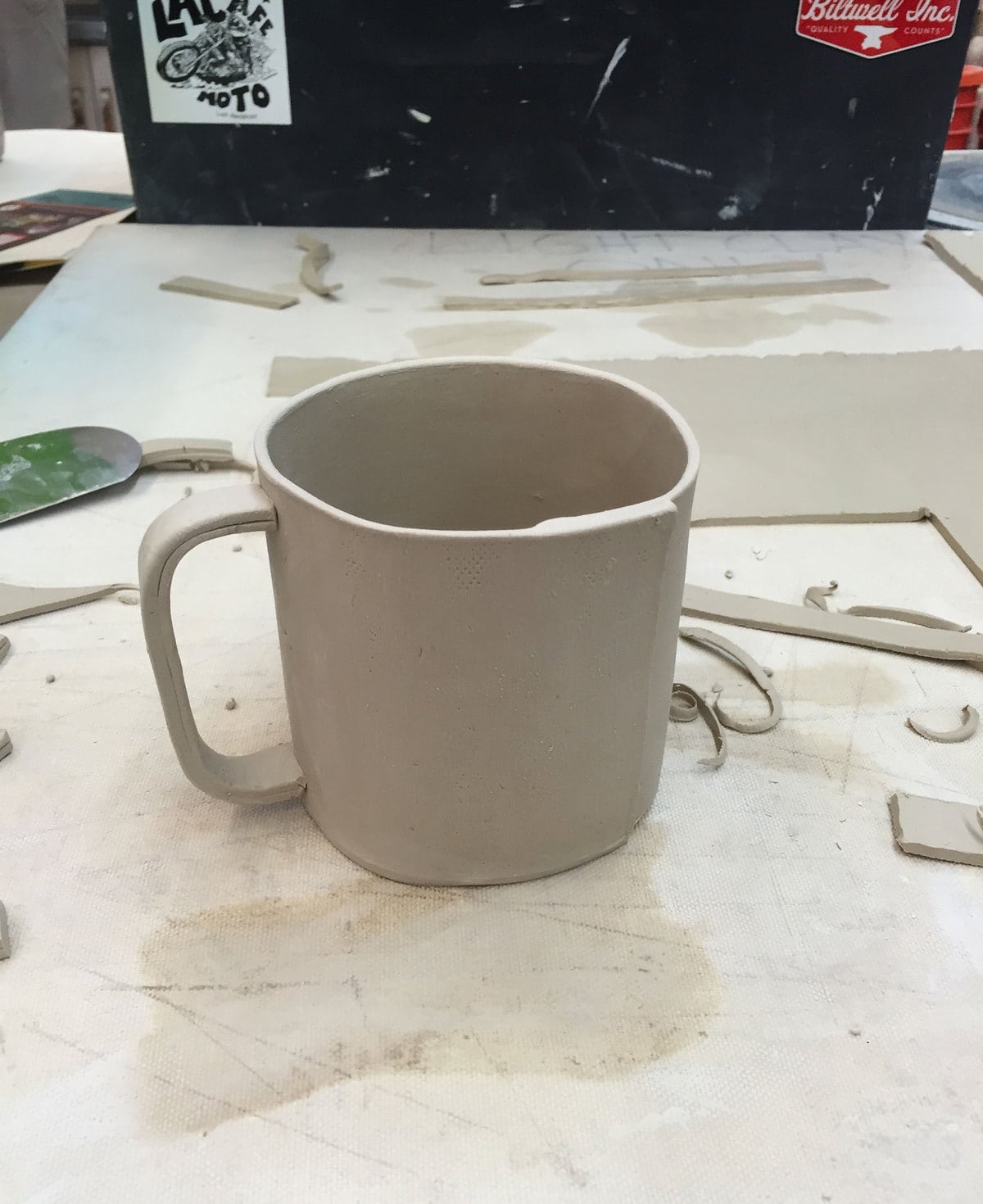 Amelia and I both celebrated our birthdays.
I celebrated by making myself brioche fairy bread (and a big friend dinner at my favorite place in LA).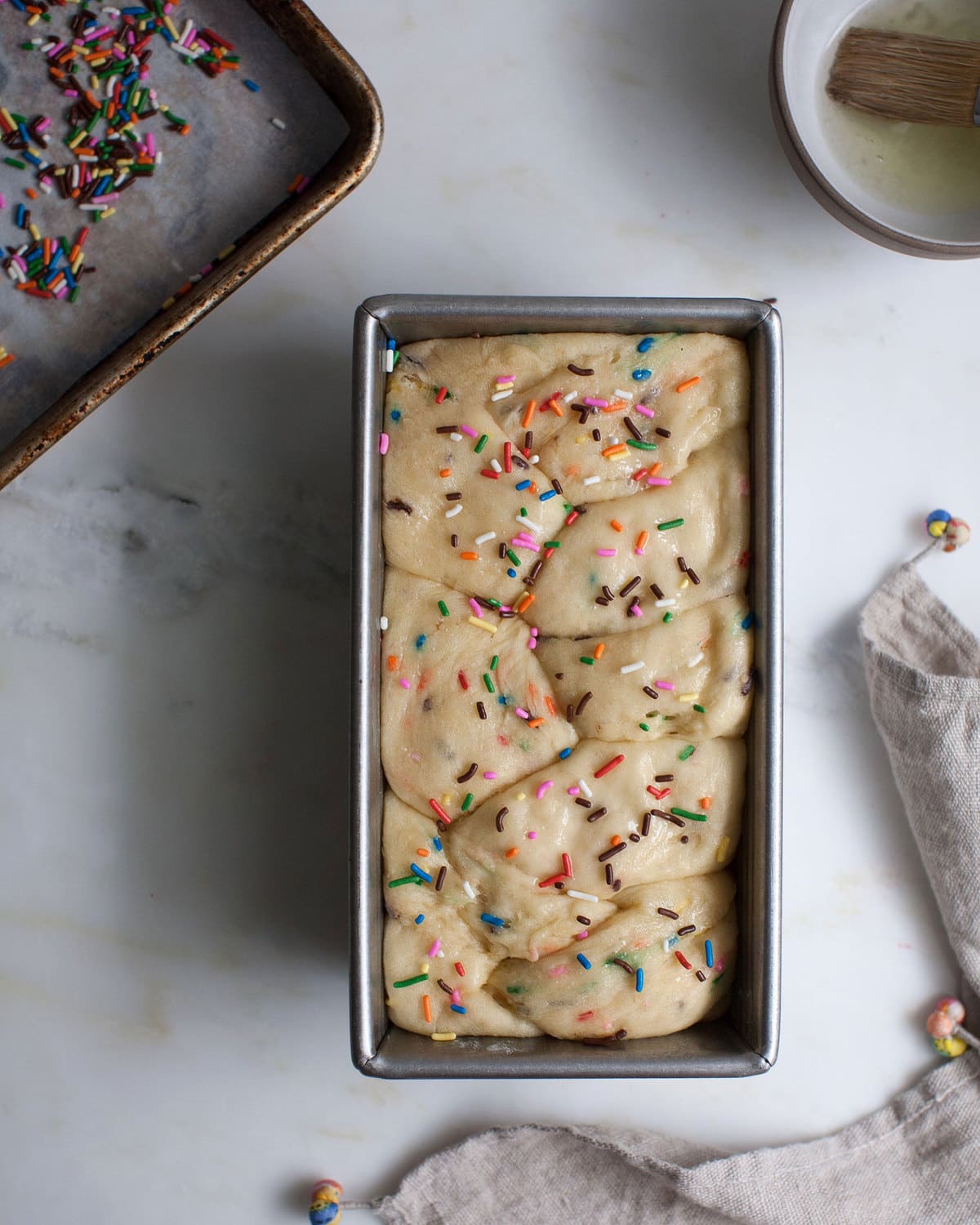 And Amelia was determined to try some. Lucky for me her legs are a lil' on the shorter side and she has trouble jumping up. 🙁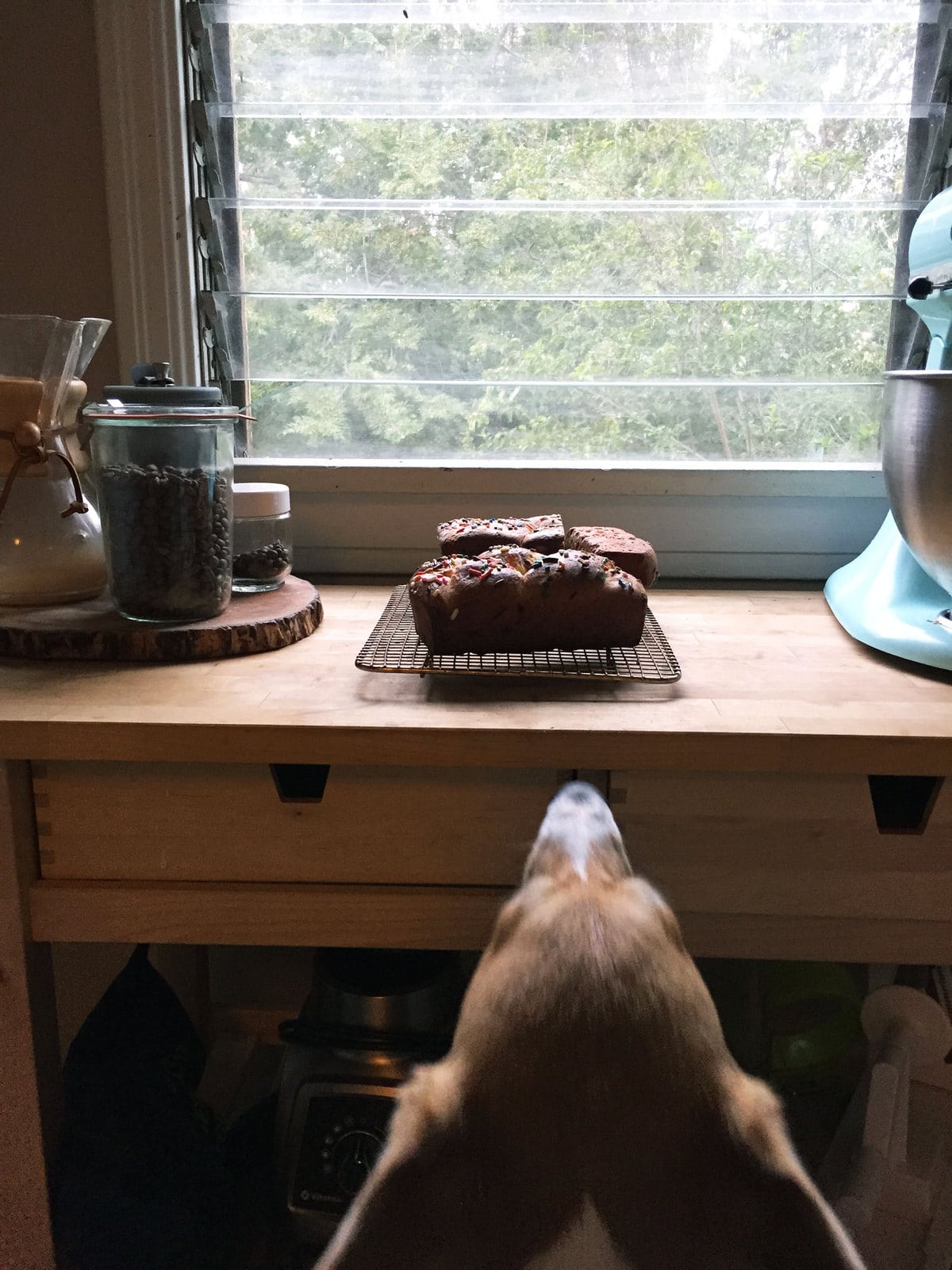 She got her birthday fill the following week when I made her these cakes with yogurt frosting.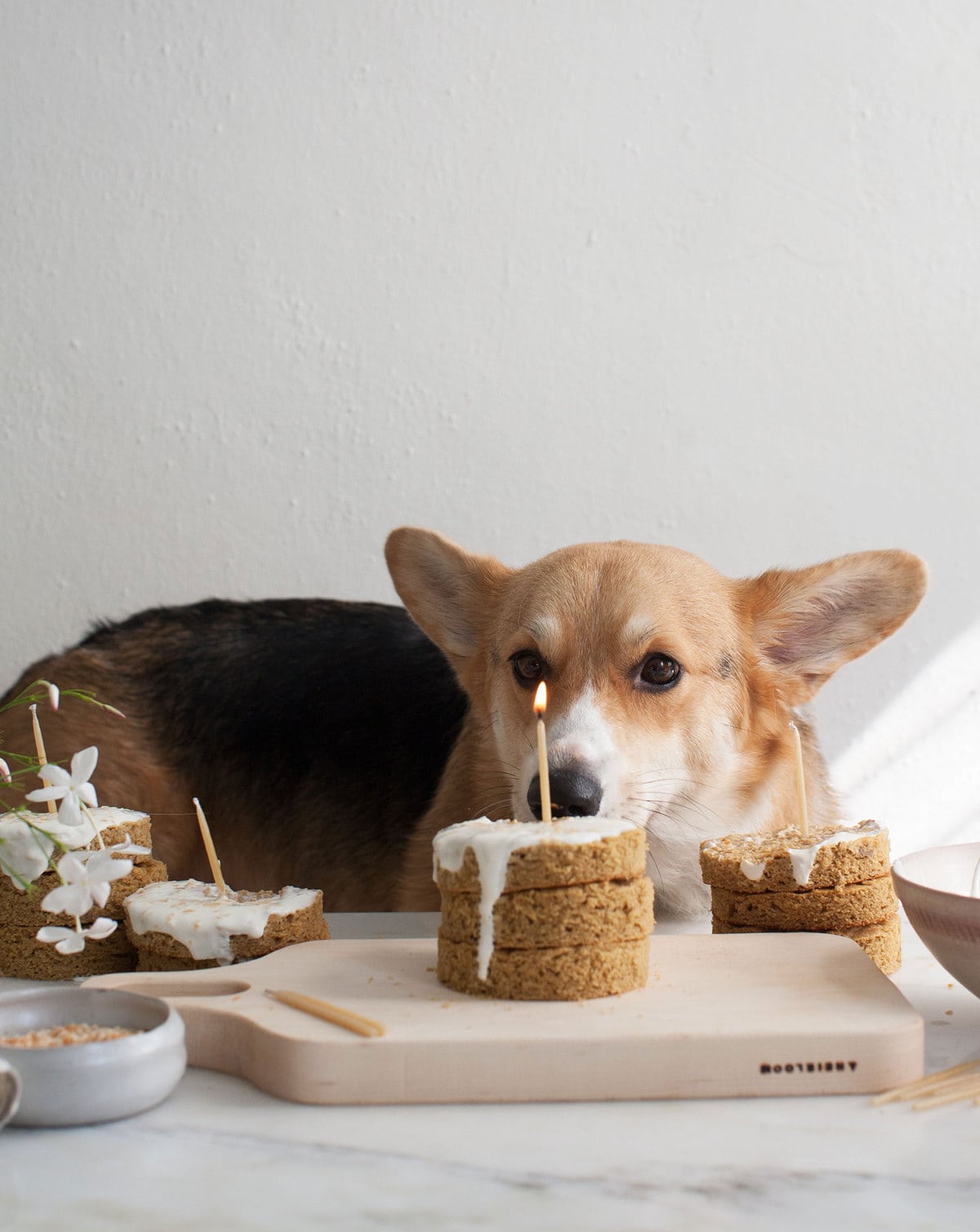 Josh and I got breakfast and he looked lovingly at his breakfast bowl.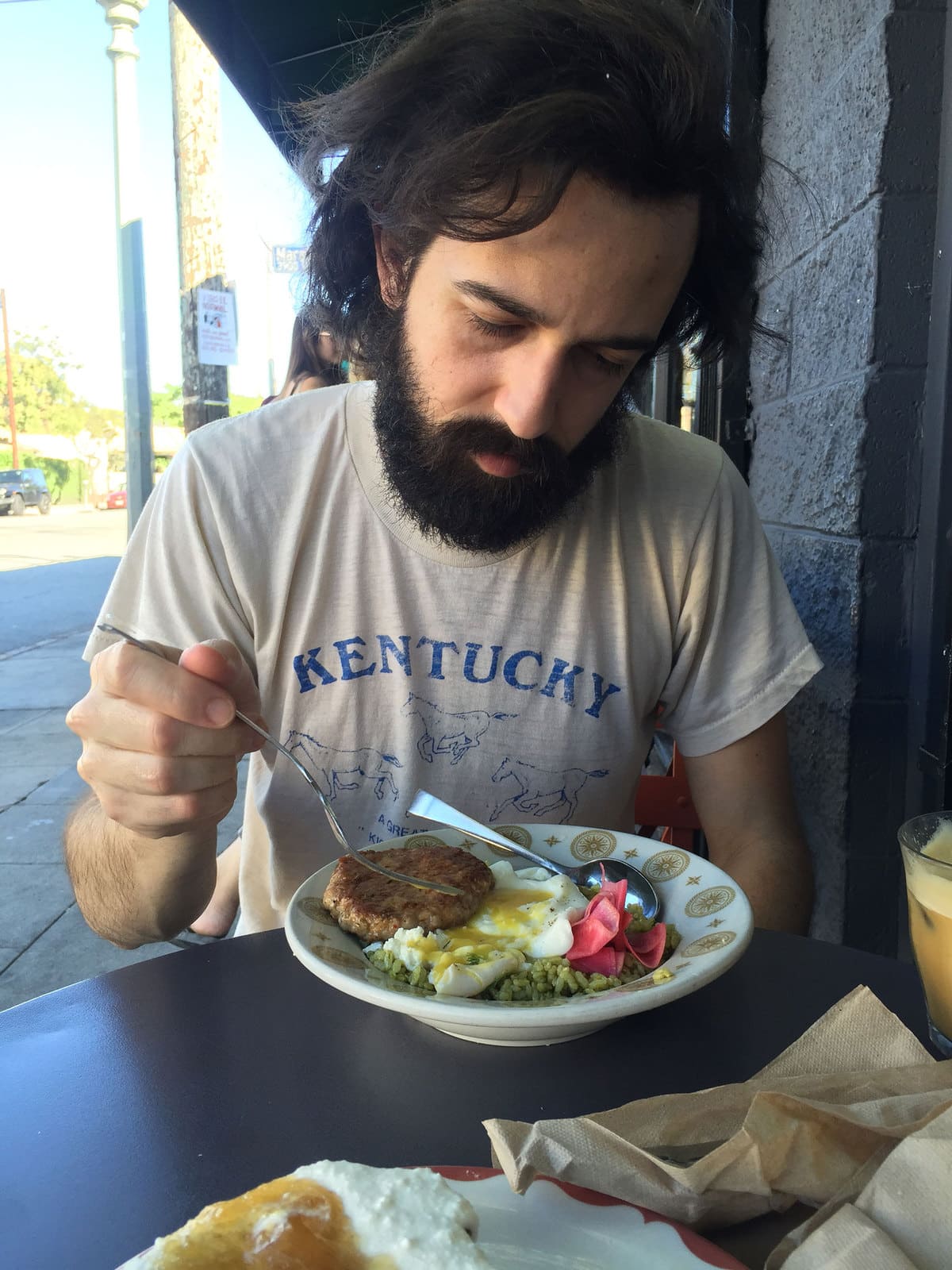 There was a really bad heat wave (I hate LA in October) so we went to Pasadena to stay in the cool air conditioning. While on one of our early-morning walks we ran into the strangest/coolest/weirdest palm trees I've ever seen. So I made Amelia pose in front of it.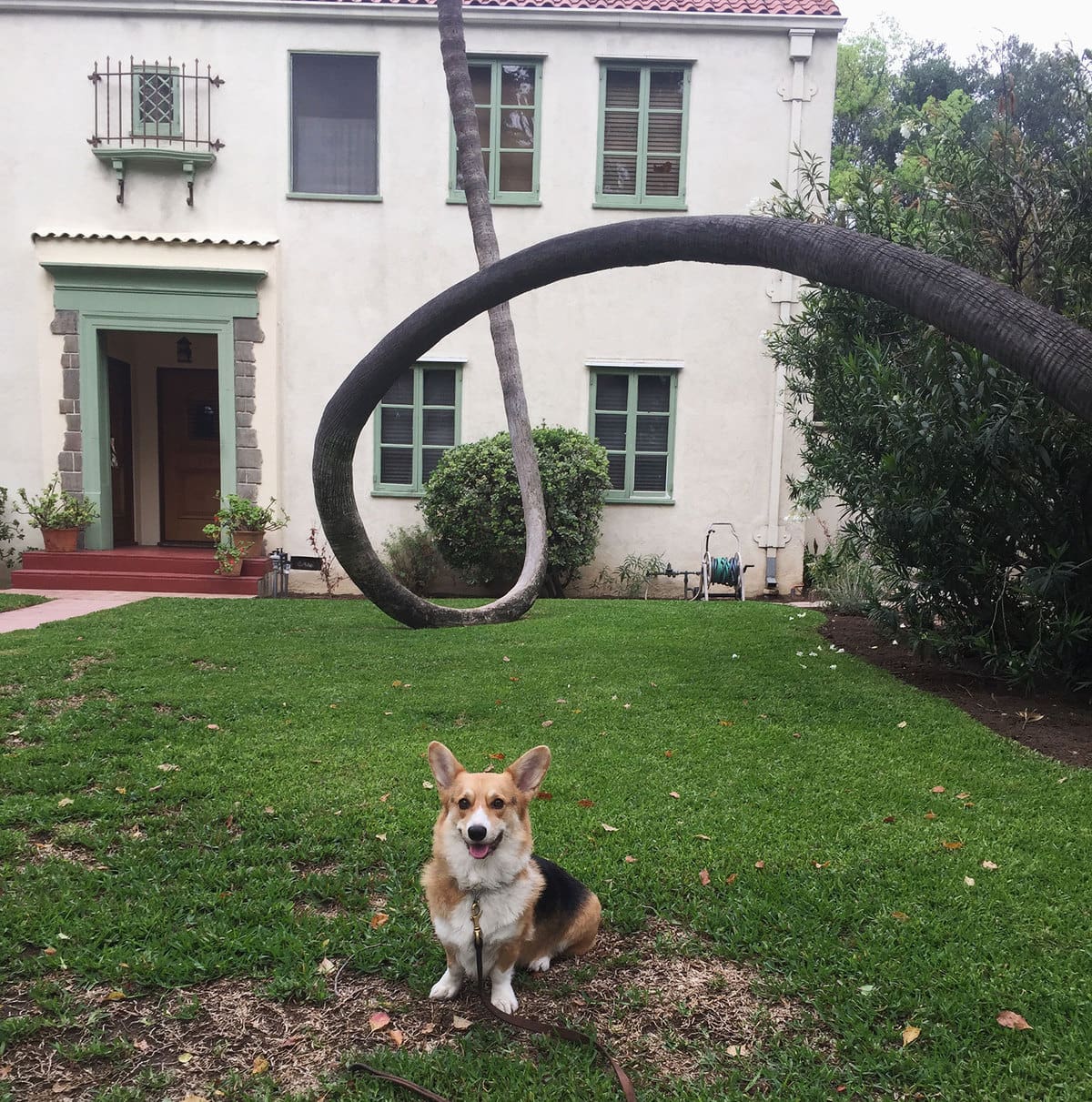 Amelia got a UTI. (Yes, girl dogs get these!) I had no idea. My poor little girl was in quite a bit of pain, luckily the medication kicked in super quickly and she was well on her way.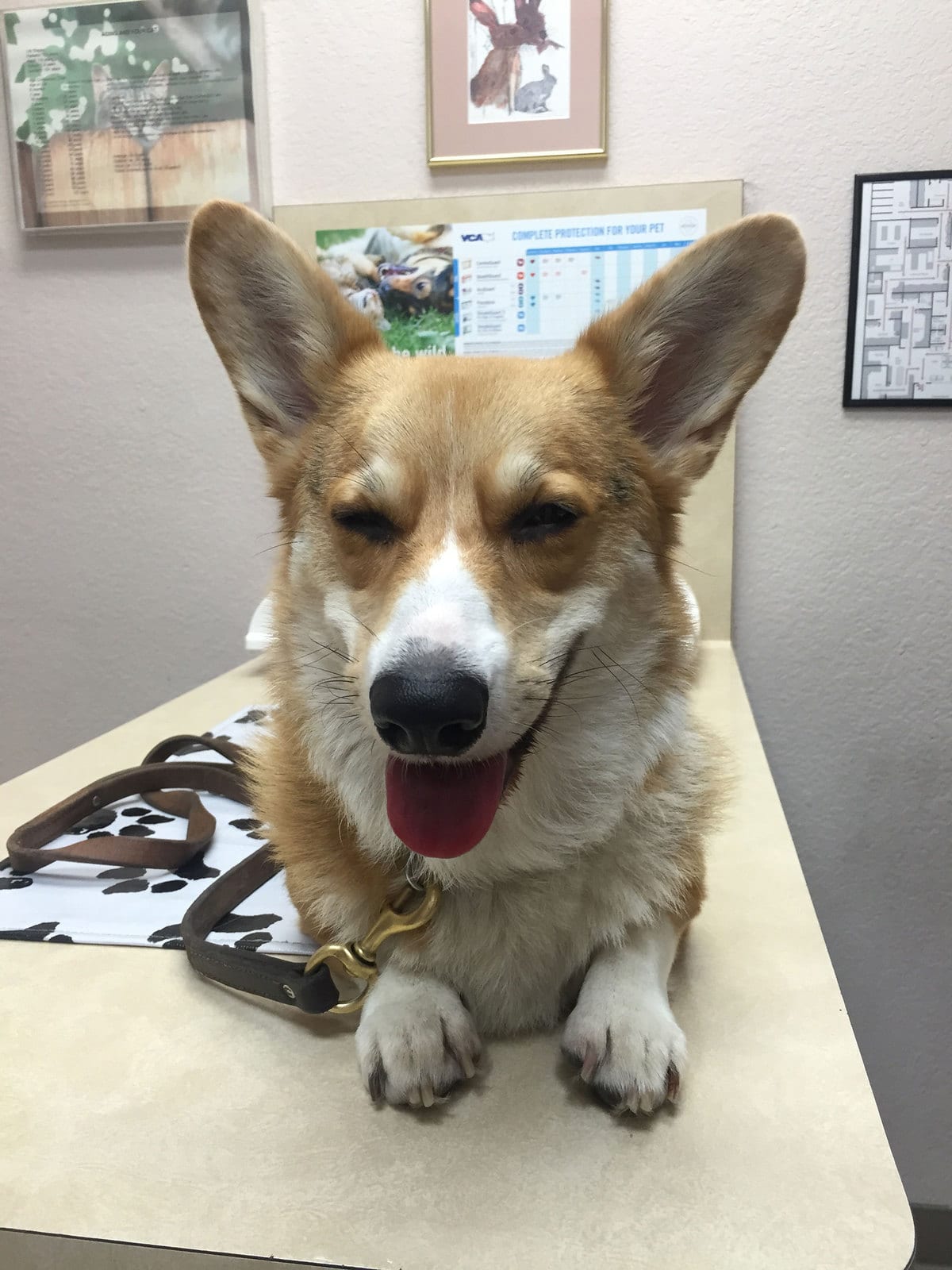 I had a launch party at Poketo and I took exactly zero photos…except the cheese board I made.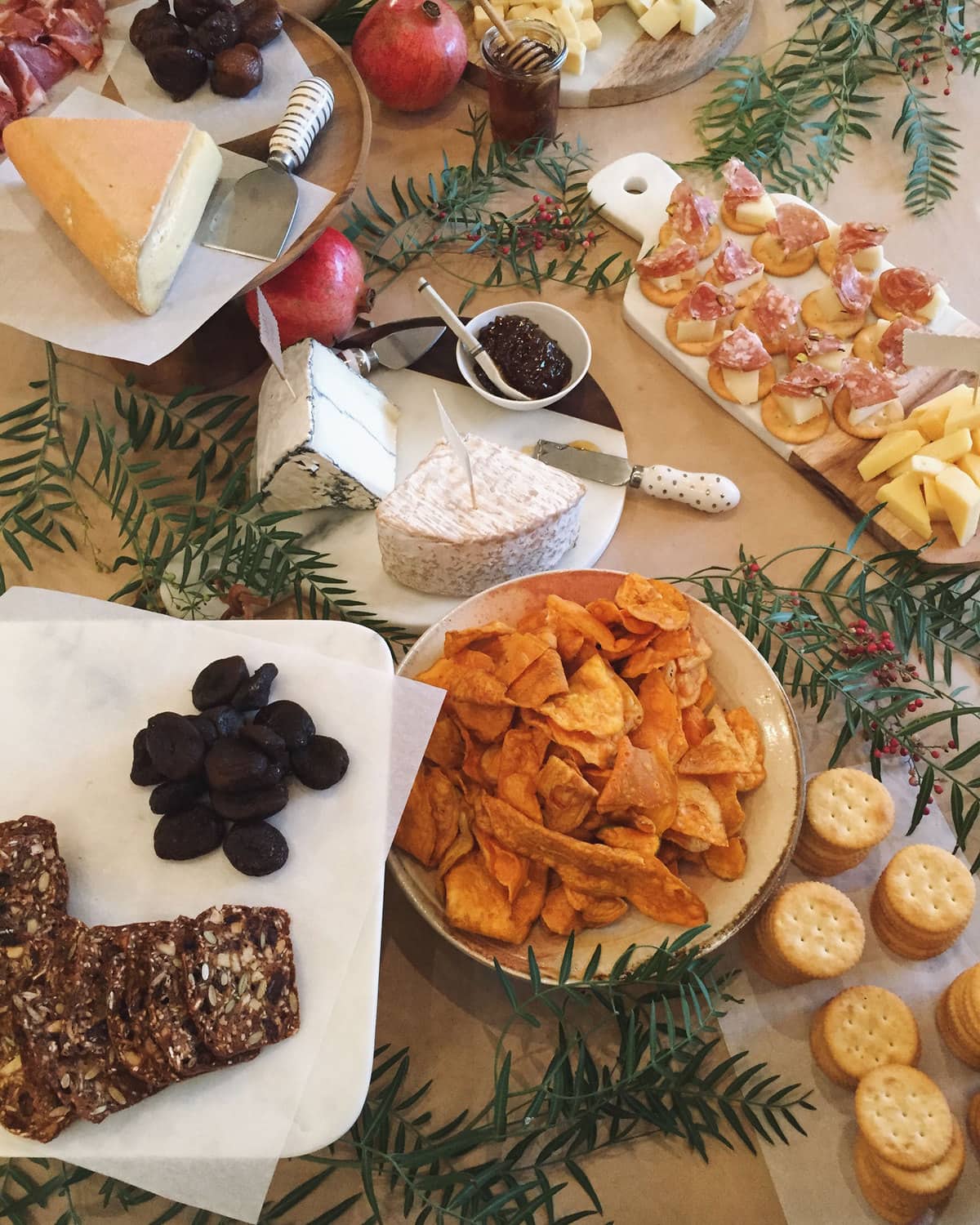 The month ended with Halloween and of course Amelia was objectified. She dressed up a few days before Halloween as a dragon.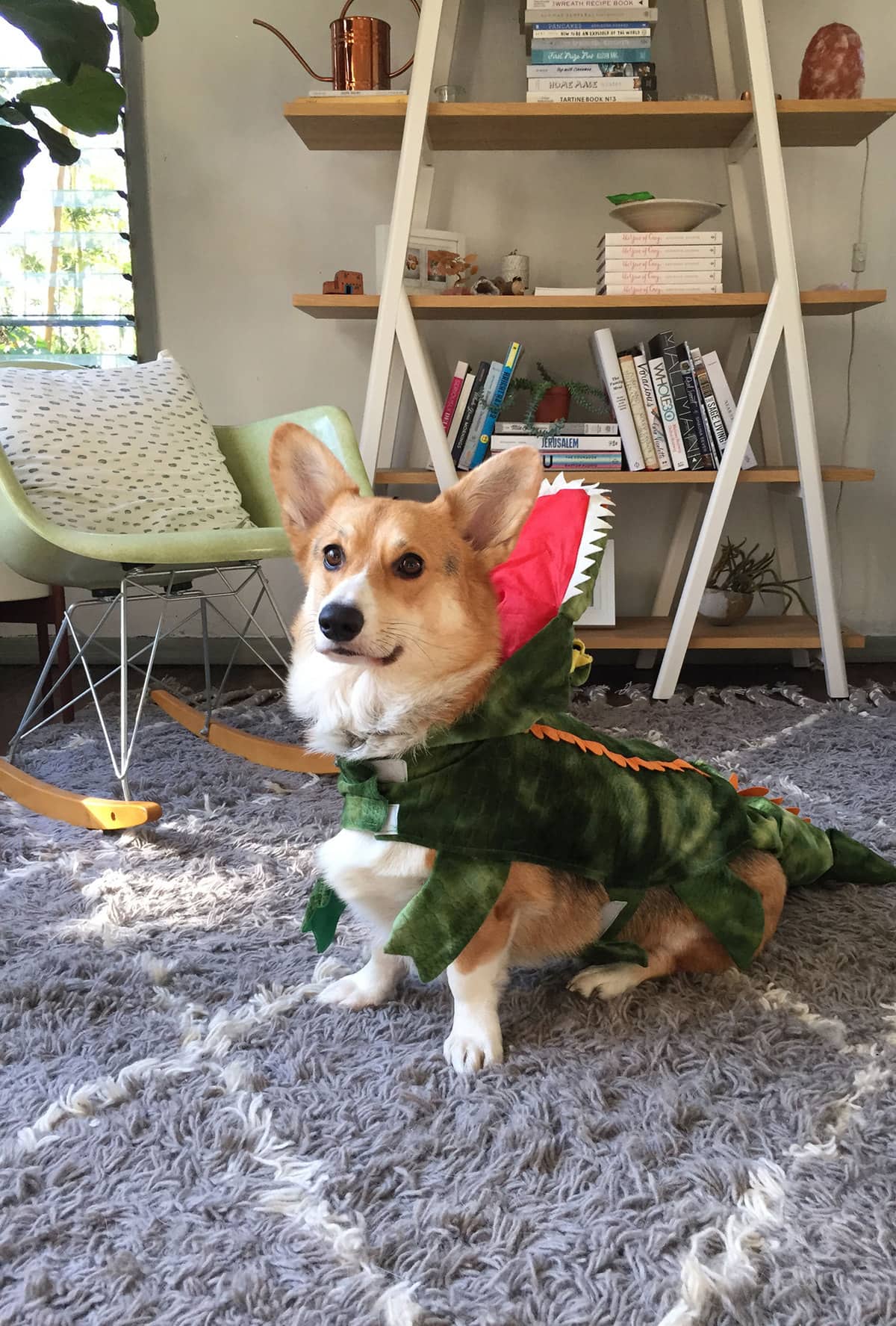 And then on Halloween she walked around as a skunk. She hated me at first but forgot about it and the costume became her second skin!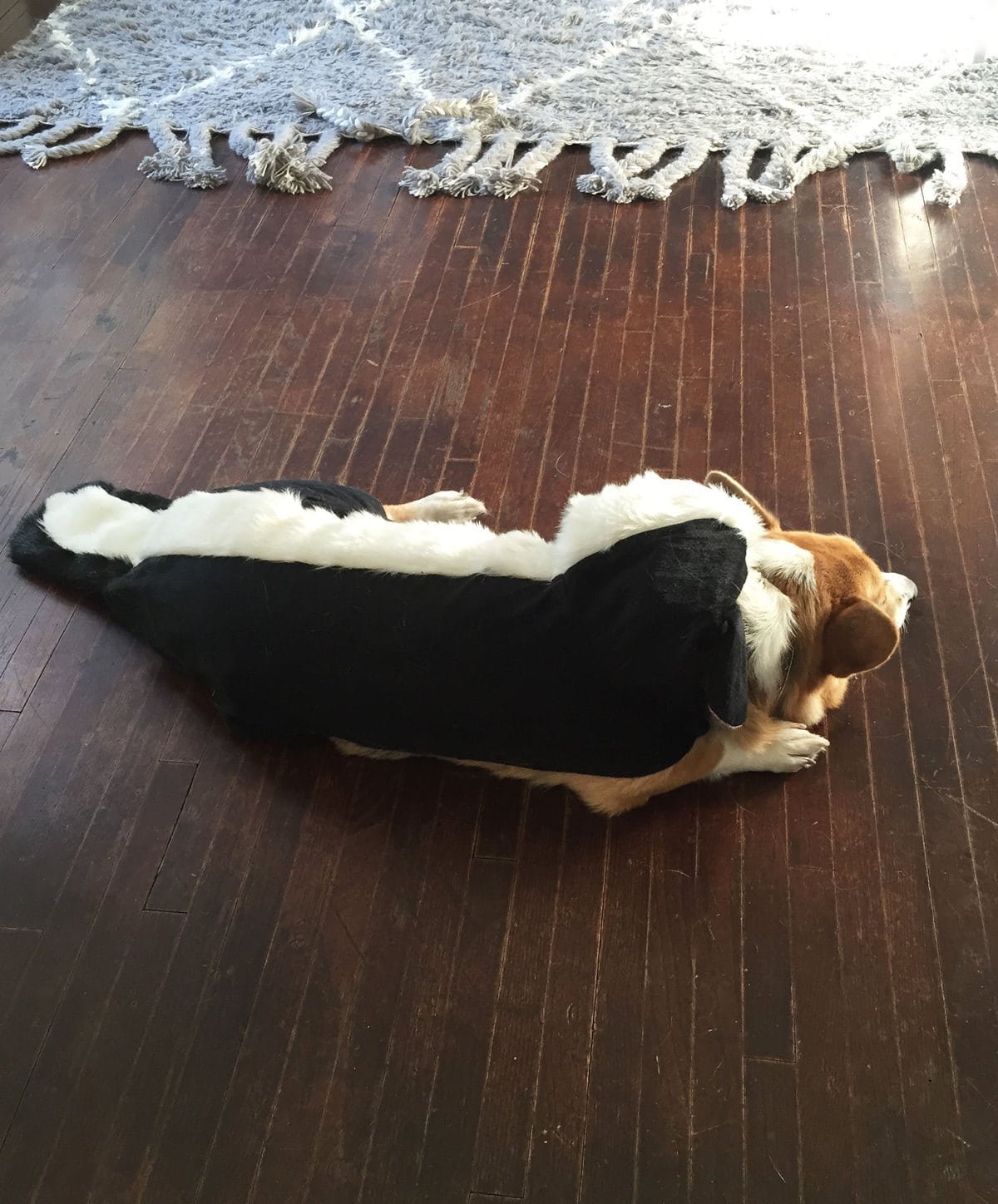 This month is gonna be awesome. This week I'm in the kitchen shooting a bunch of Thanksgiving recipes. I'm talking pies! And side dishes and maybe a cocktail or two.
Then next week I'm off to London for a week. I AM SUPER PUMPED.
Wishing you an awesome November. I know it gets super crazy around this time of year. Remember to breath. I'll be trying to do the same! xoxo
Adrianna
P.S. If you've ever had carpal tunnel, can you please tell me what I'm supposed to do to make it better?! I got a massage on Saturday and I know I'm supposed to rest it which I realize I'm really bad at because, well, I'm typing this!