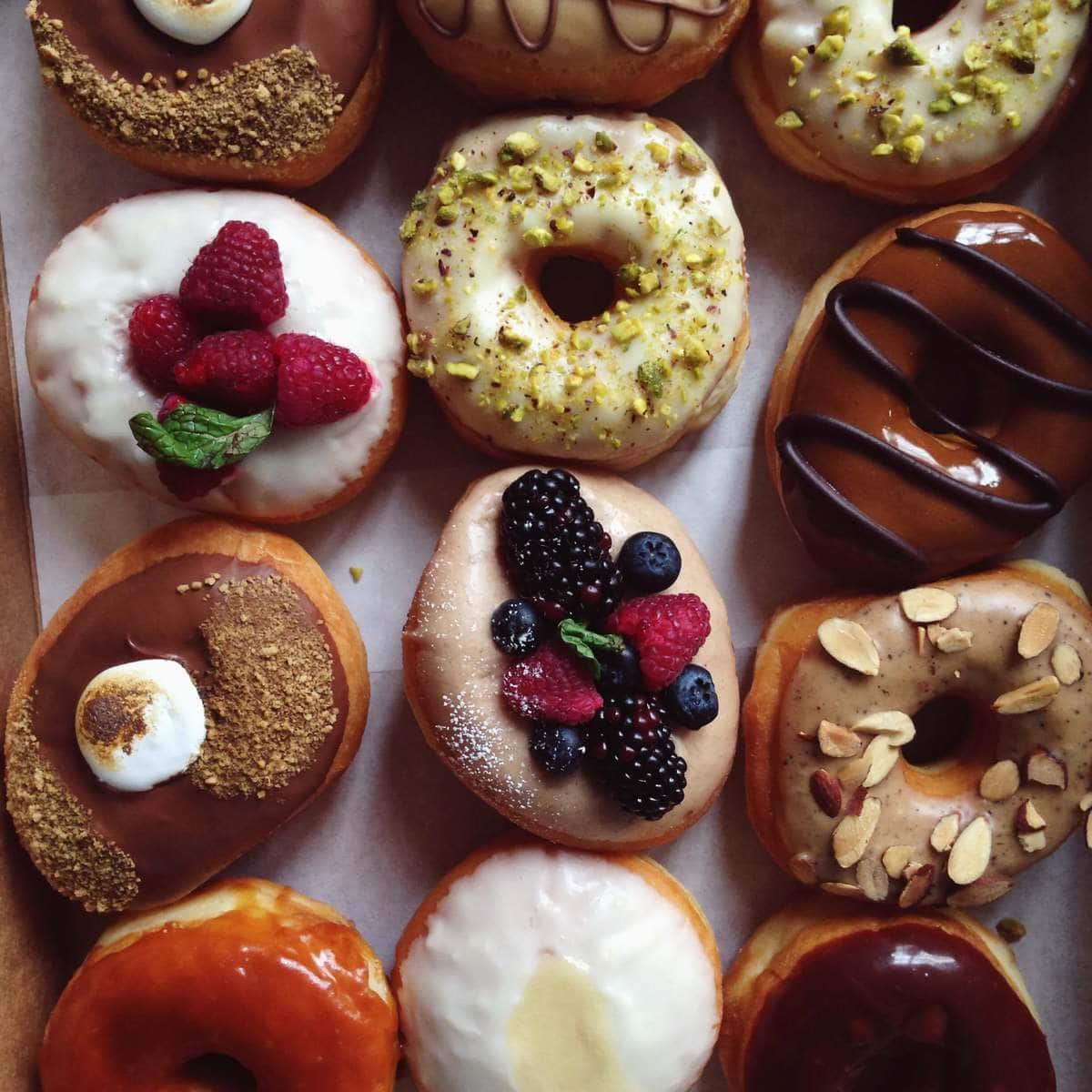 This past Friday my manuscript was due, so I've been scurrying, testing last-minute recipes, shooting, and writing a whole lot in order to make the deadline. Turning it in felt epic. And this past weekend was the first few days I've had off in a while, and even then I was working. But there's something about working from bed that doesn't feel like it actually counts as real work, so I feel back to normal, refreshed and ready to have another busy-ass week.
October started off with my editor and friend, Dervla, visiting. We did normal LA stuff like have lunch at Sqirl and drink afternoon beers at Chateau Marmont. There was even a run-in with January Jones in the parking lot. V LA.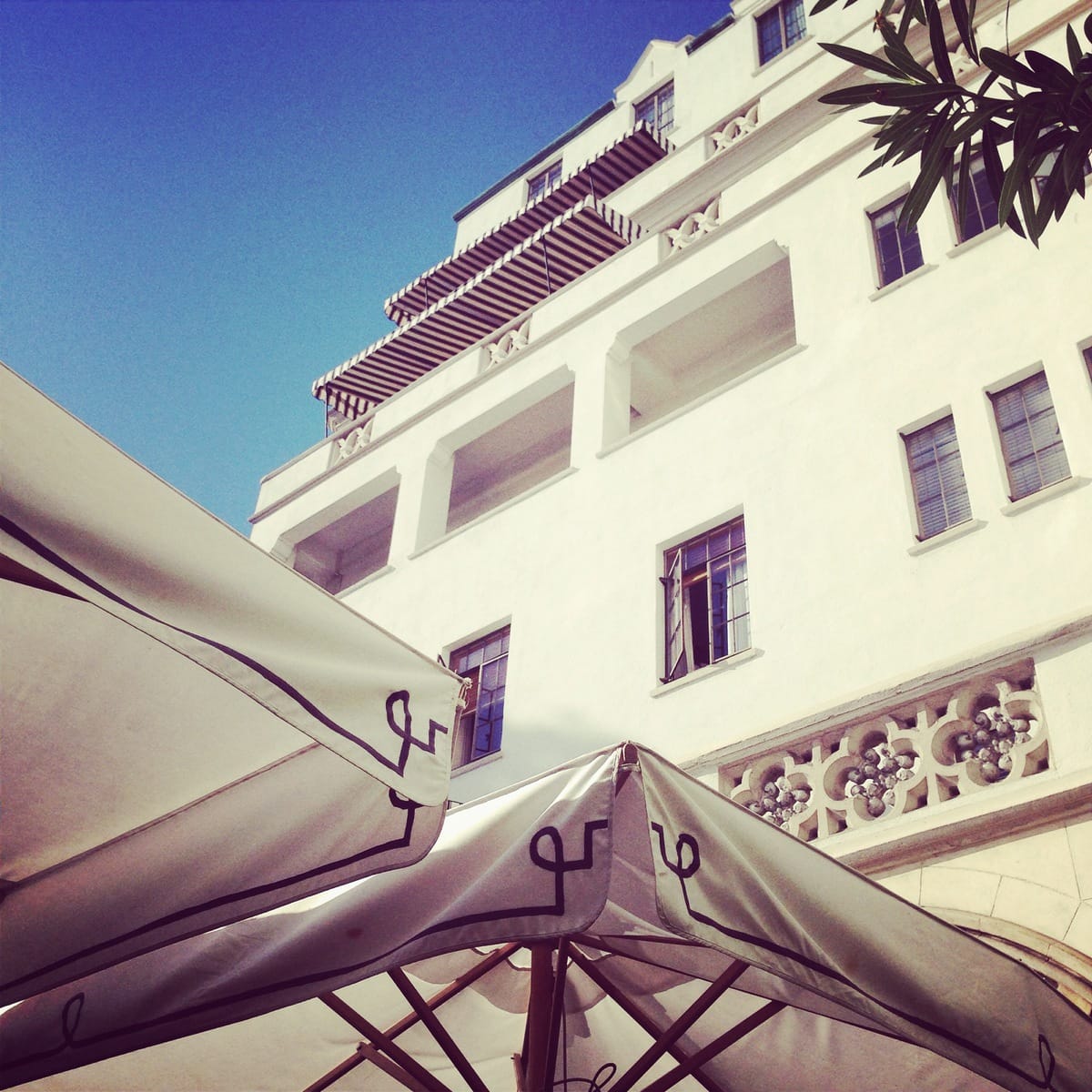 I was invited to hang out on my friend and DJ, Jason's new food podcast, The Stew (if you like music, you'll love his other podcast, Tall Tales). Here's a link where you can listen to me talk about my new book, Peruvian food, Anthony Bourdain and a bunch of other stuff.
I helped my boyfriend with a private chef-ing job he had for someone's 40th birthday party. There was an early visit to Santa Monica Farmer's Market, which I never visit because it's way too far from me, and they had these beautiful lettuces.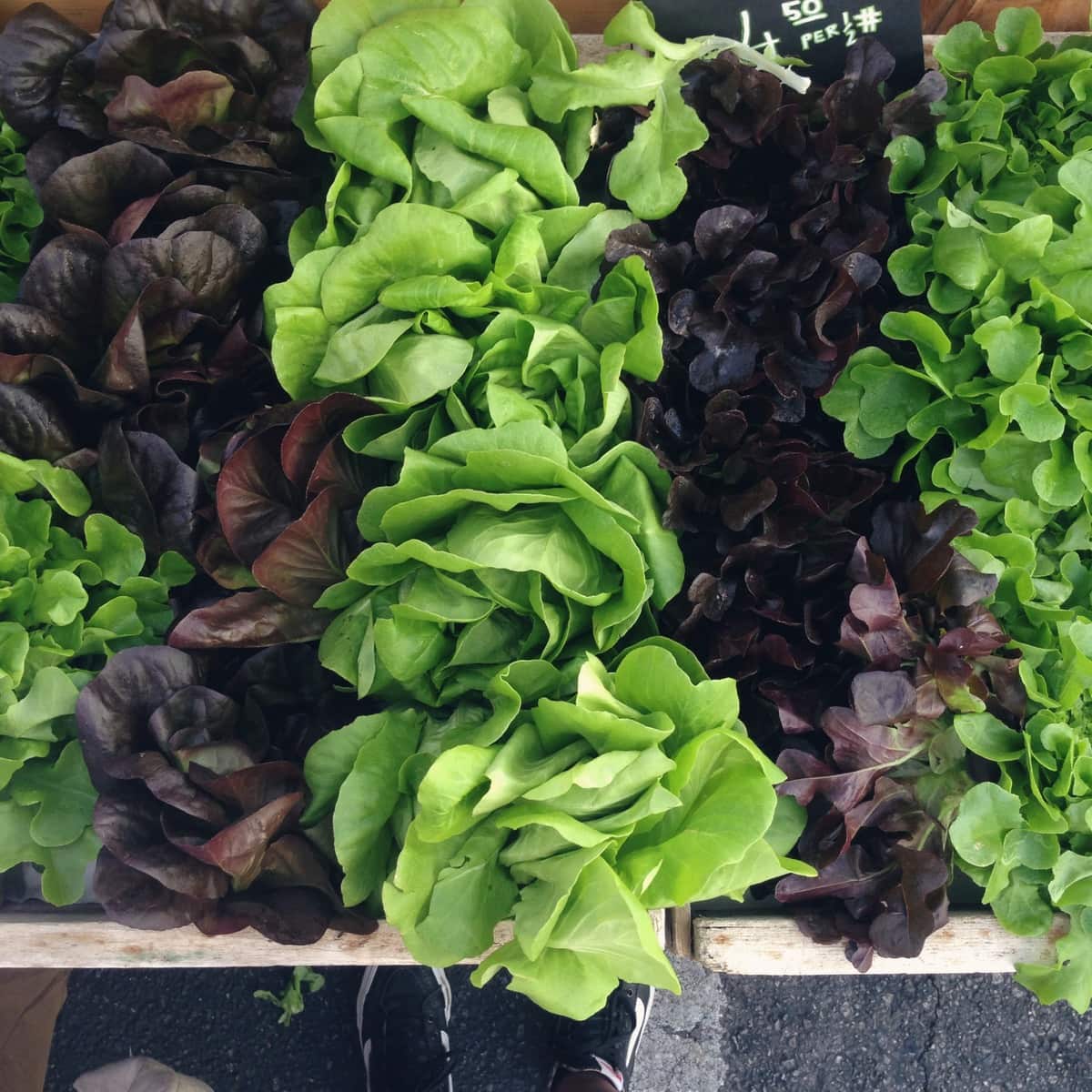 My solace, like always, were my evening walks with Amelia.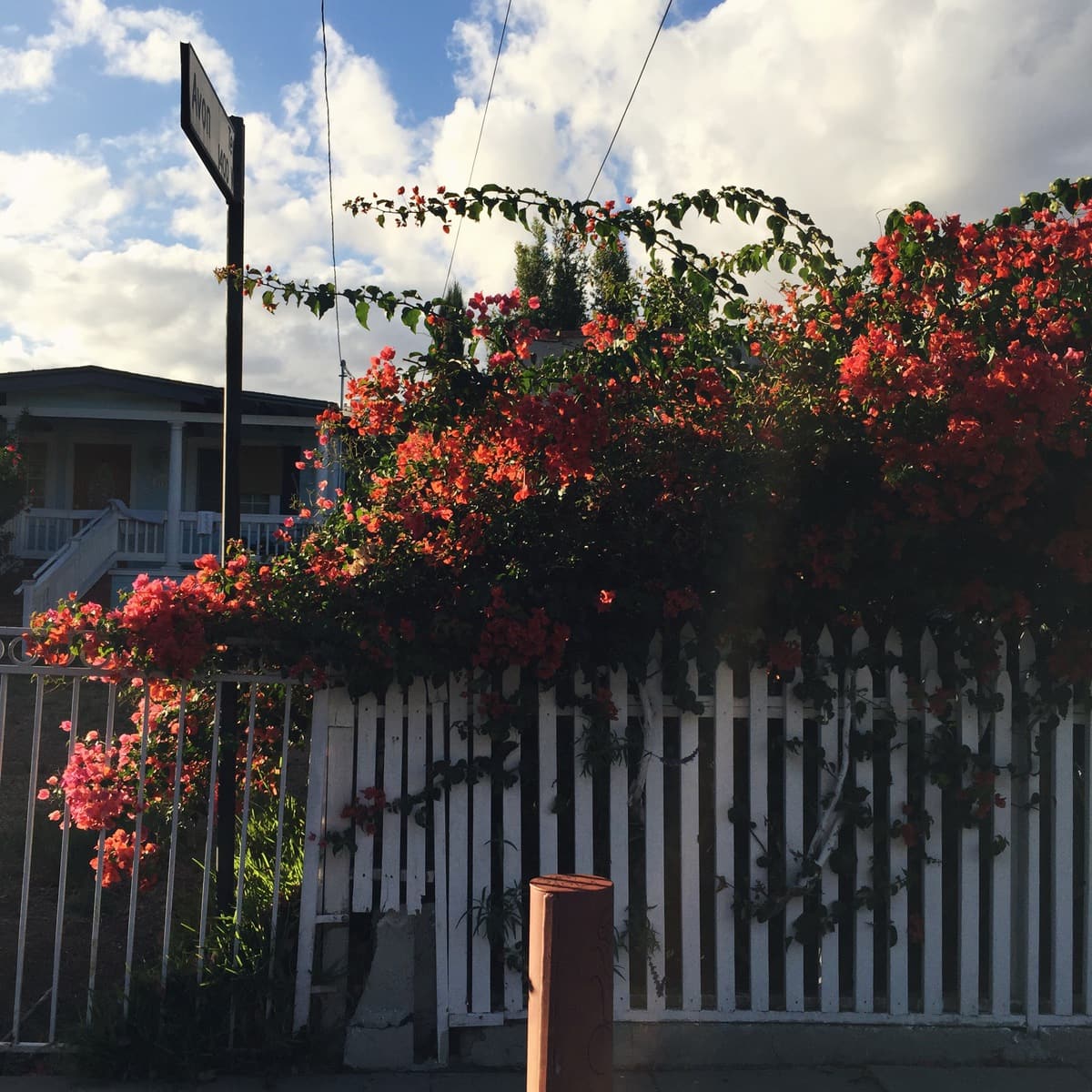 My friend and fashion blogger, Geri Hirsch (her fashion blog, after all these years, is still my favorite), had a gorgeous dinner at her house. I mean…it was glorious.
Also, it was probably one of the most Instagrammed dinners of all-time. About 80% of my feed that night was this dinner, which tells me I probably follow more fashion ppl than food ppl.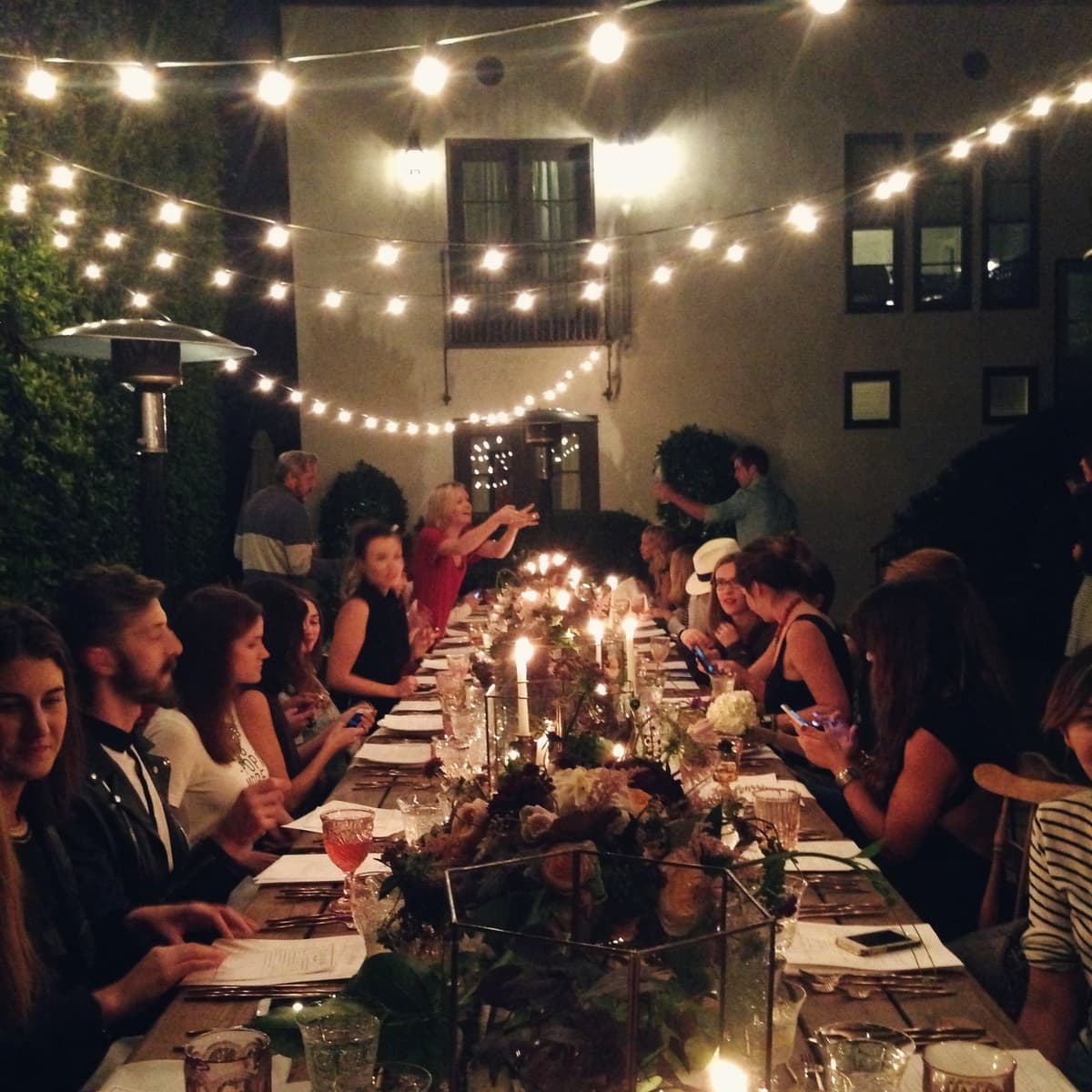 I went to the Isabel Marant store and had no desire to try anything on at all (rough season), but the outside is absolutely beautiful.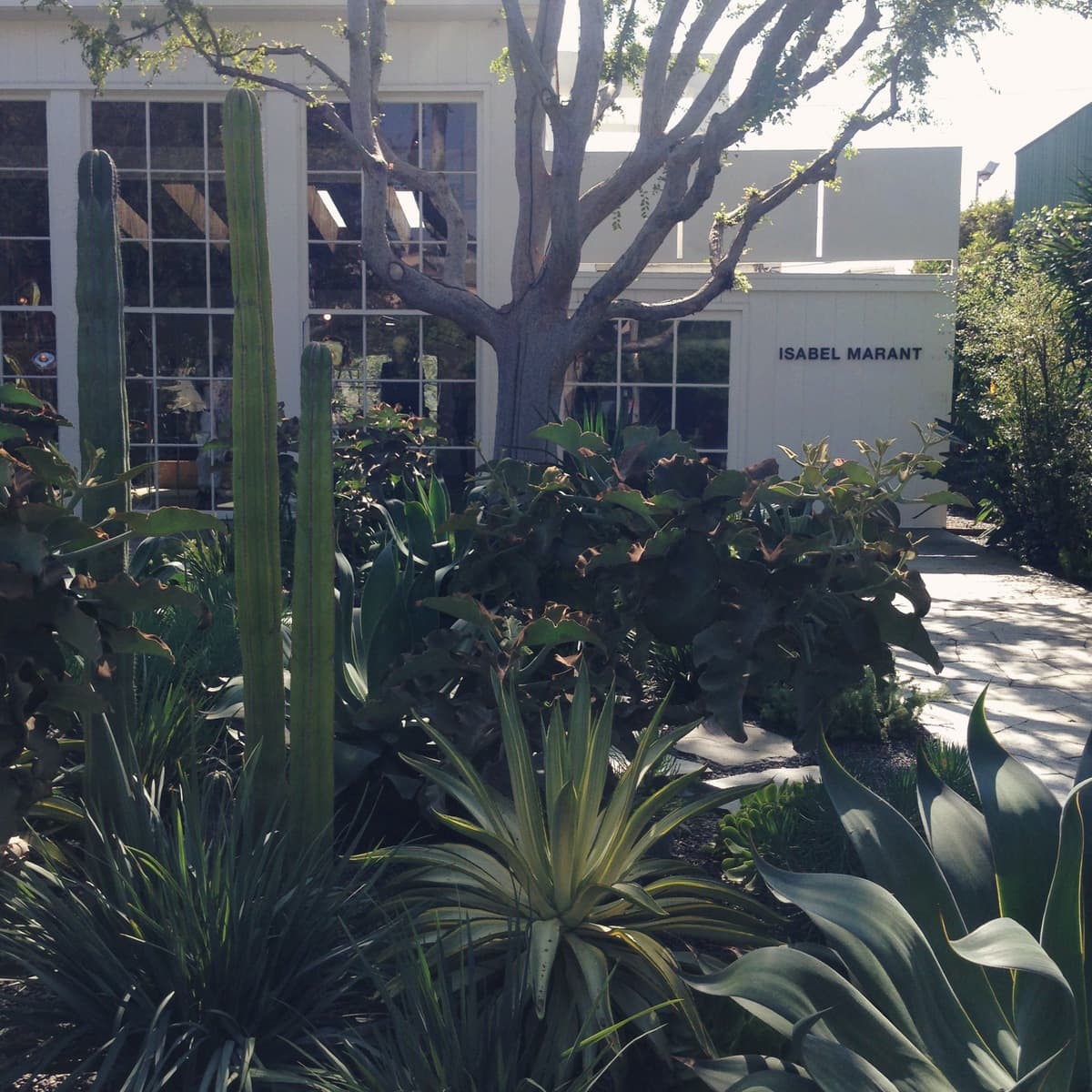 I made this apple pie. It was heaven.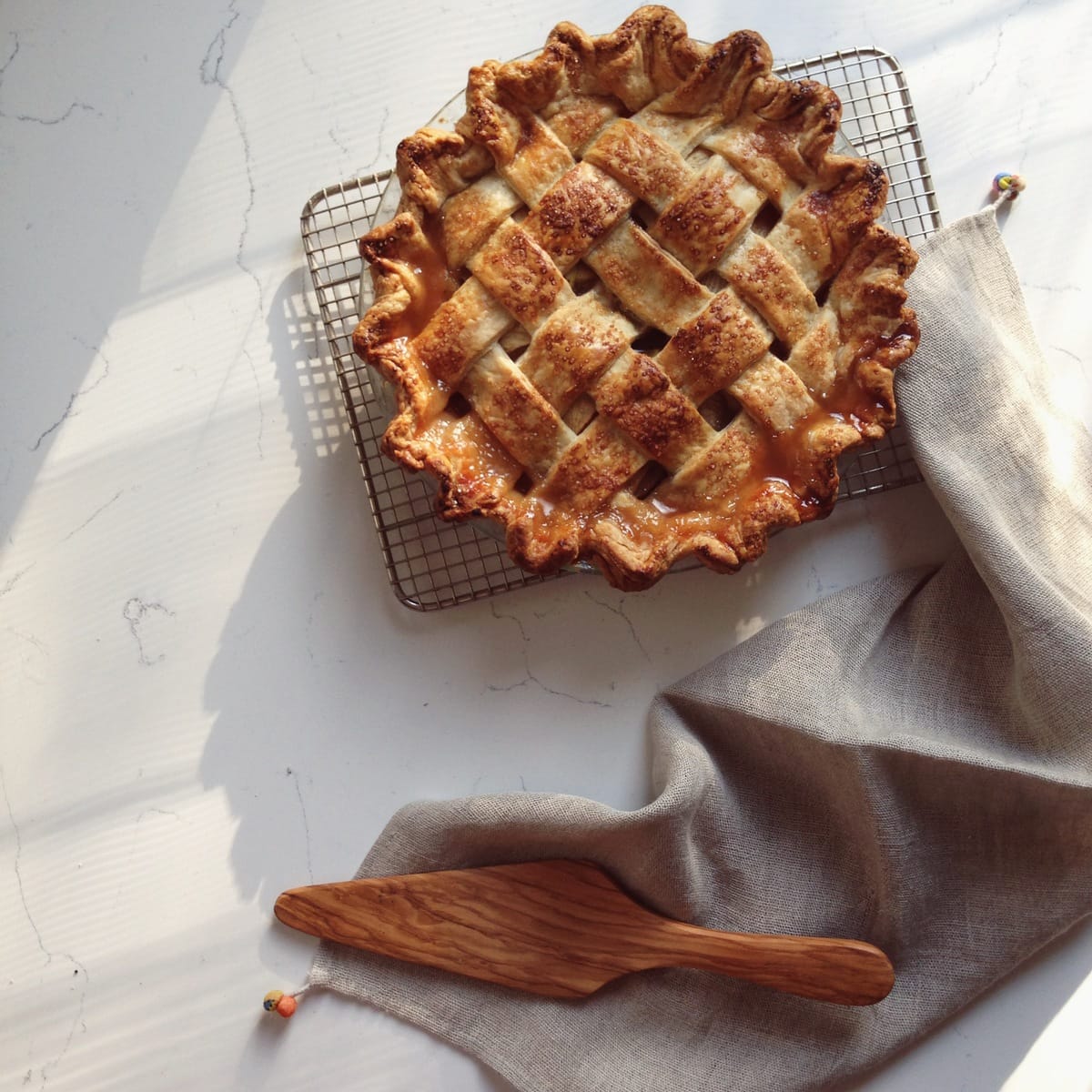 Fall finally arrived in LA, and I celebrated by eating doughnuts while writing and working.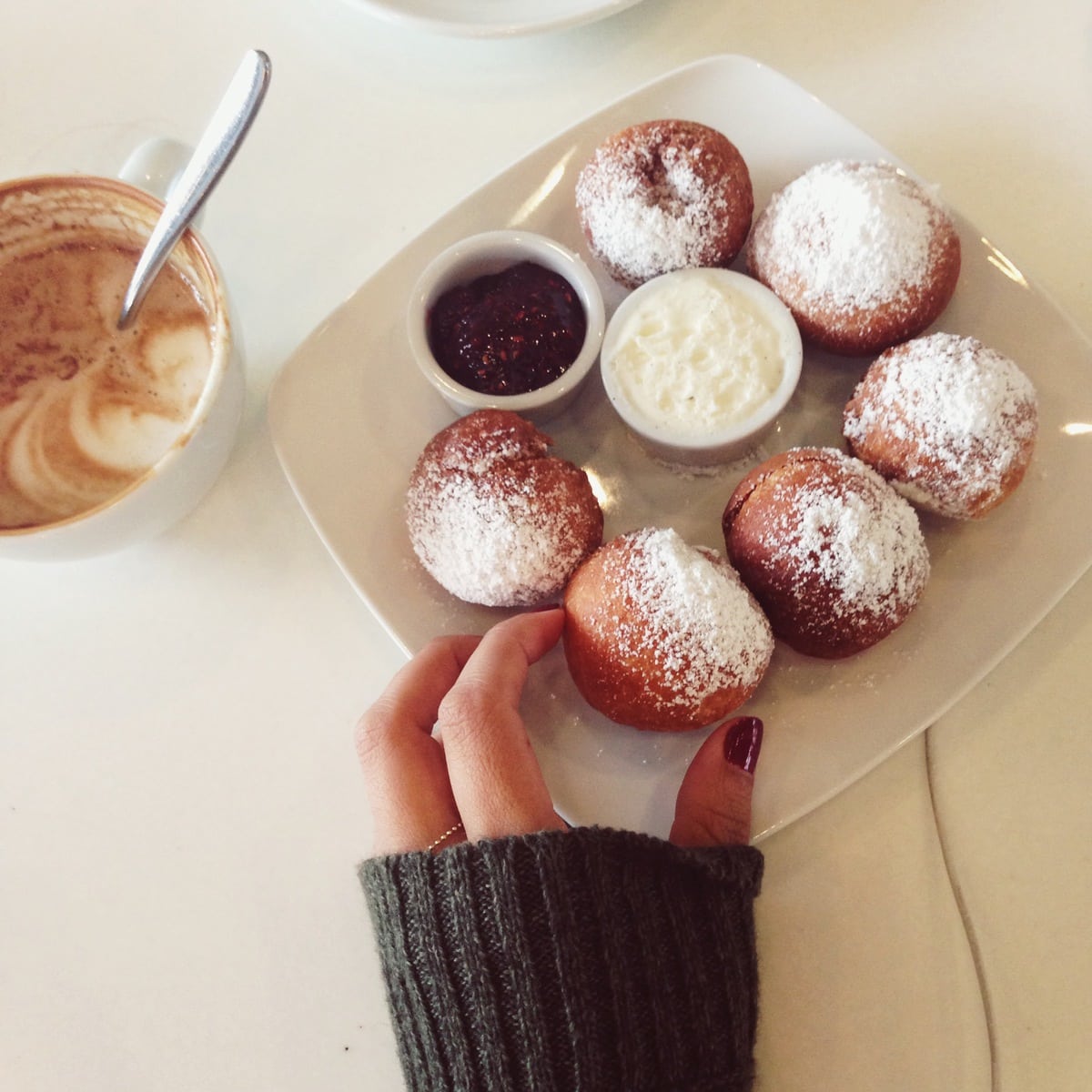 There were a ton of trips to Michael's for crafting supplies. Amelia came in with me. She was a showstopper.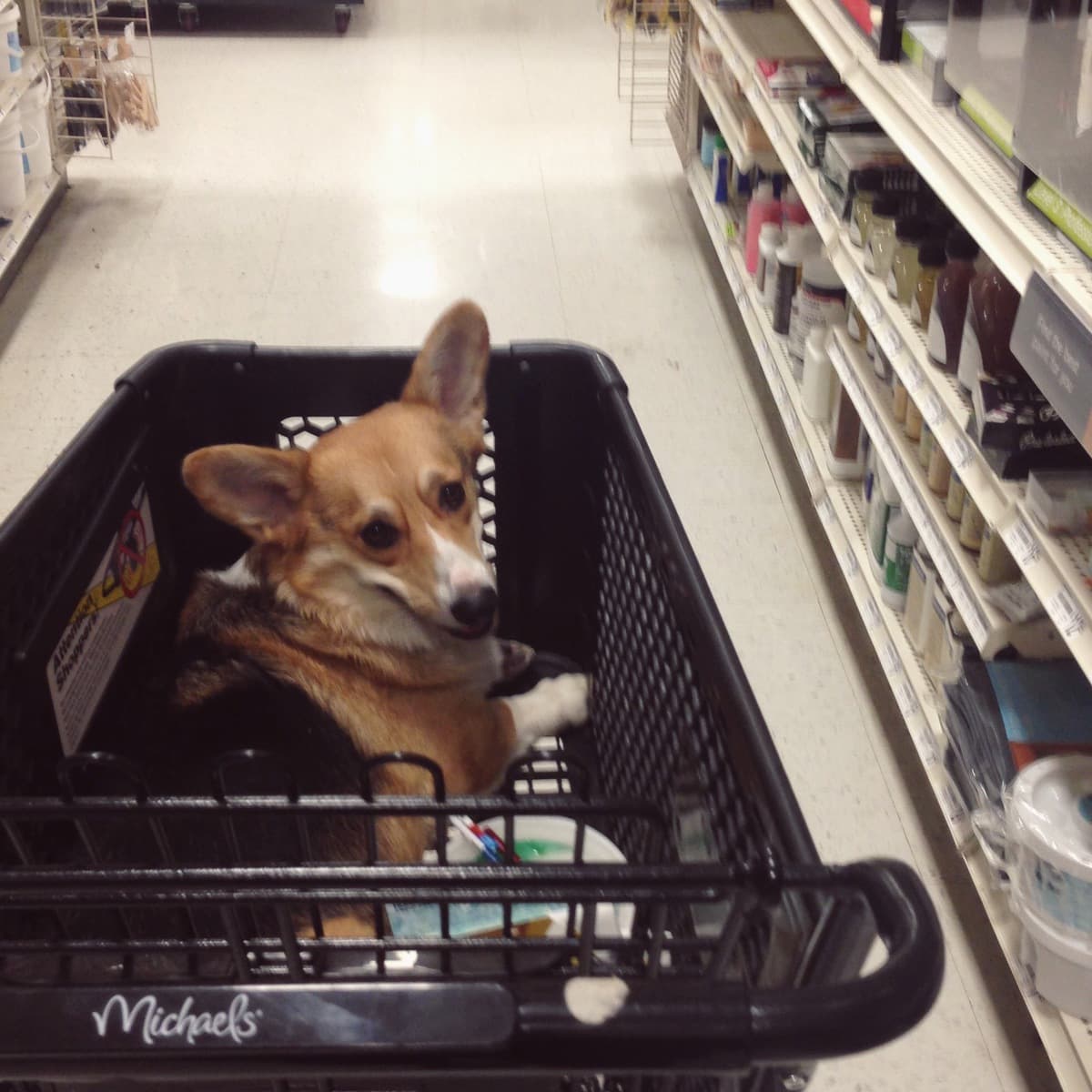 Martha took a jab at Gwyneth. HAHA.
I'm easily humored by stuff like this. Also, why you hatin', Martha?!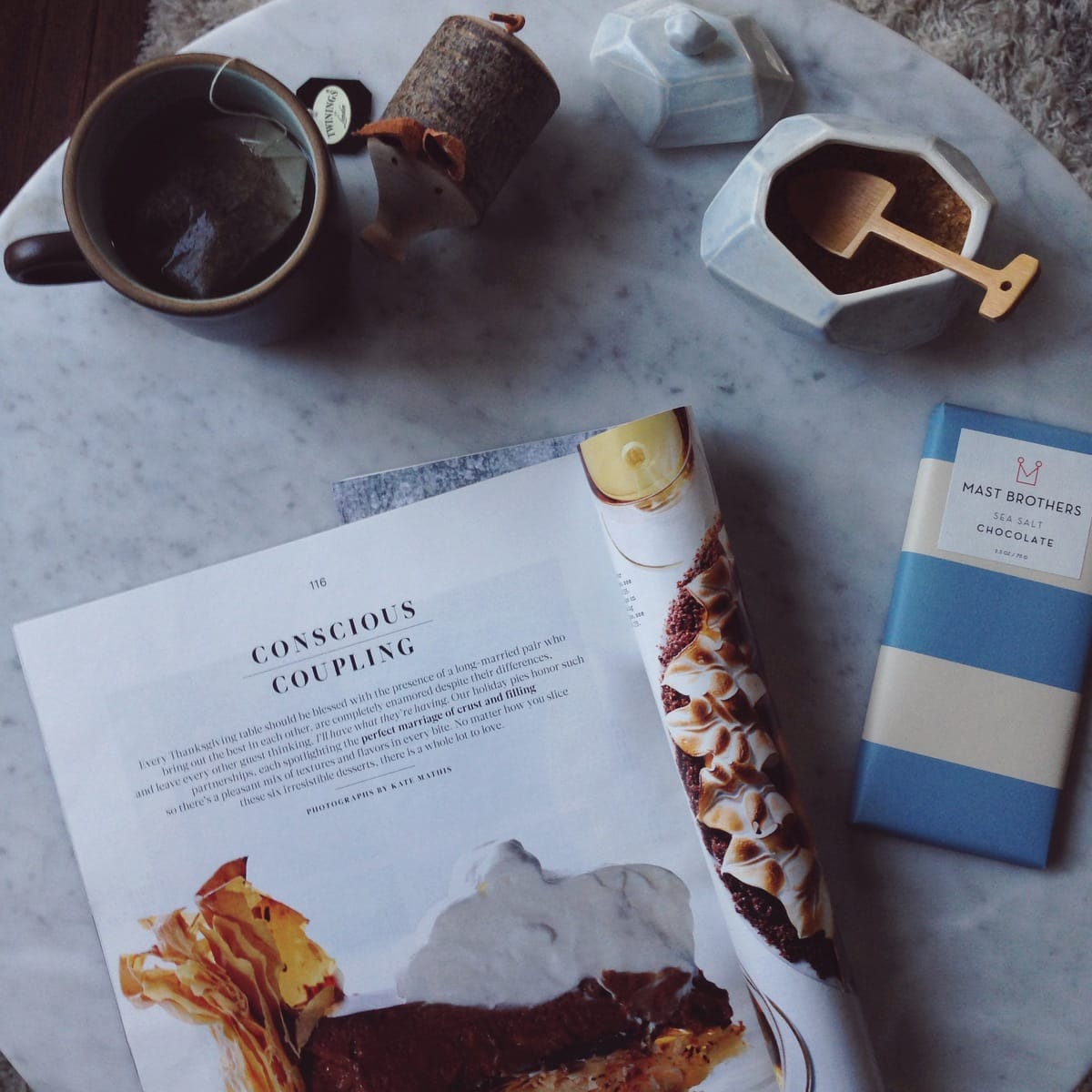 My friend Natalie had an art show. This is her piece. It's paper that she cut out, weaved and layered together to make up the inside of a fish bowl. I think it's pretty cool.
There were a few early mornings at the flower market and they had these gorgeous pomegranates on their branches.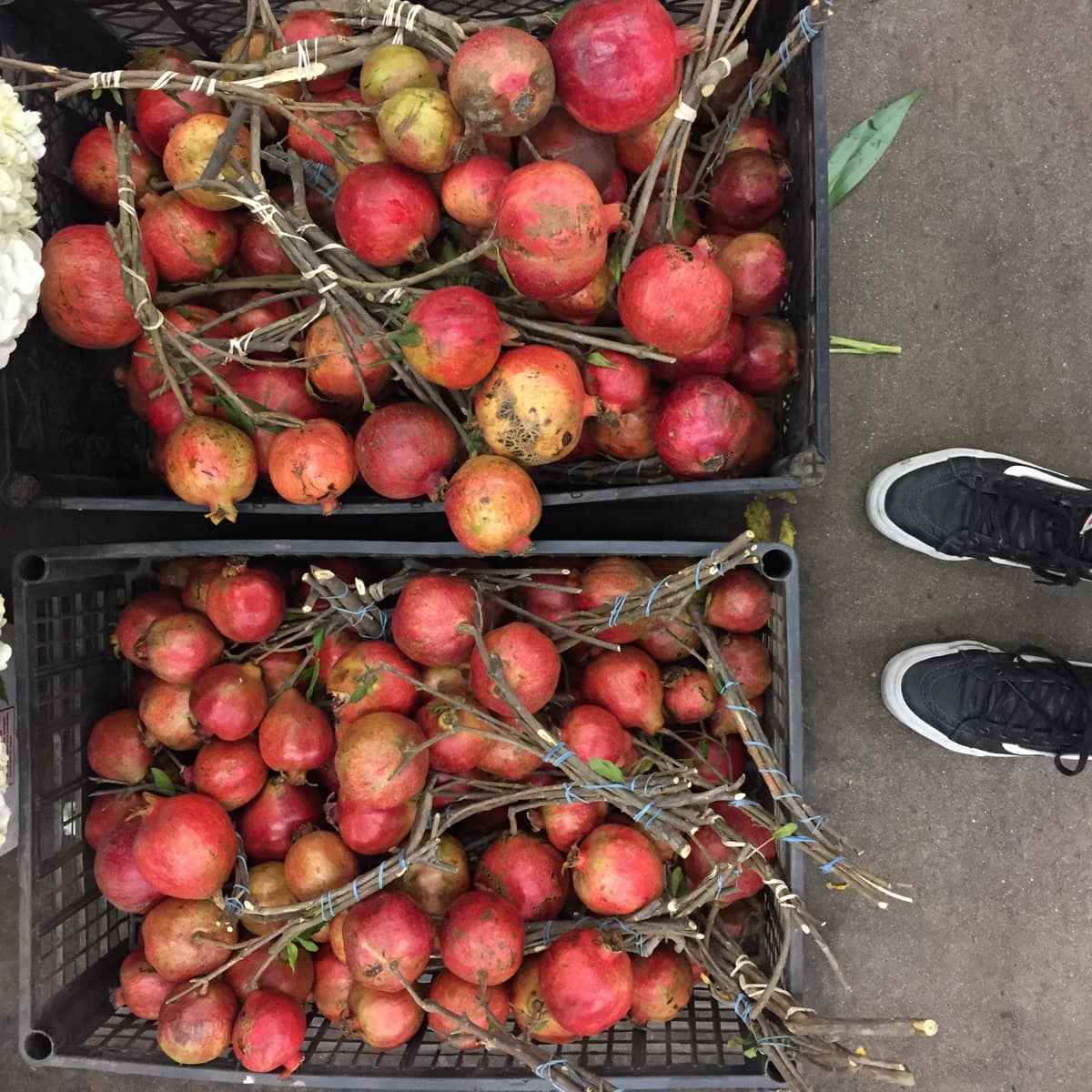 I had dinner at Josh's work, Rustic Canyon, and it was seriously the best meal I've had all year. Their pastry chef Jun, makes some amazing desserts, including this no-churn honeycomb ice cream that was epic.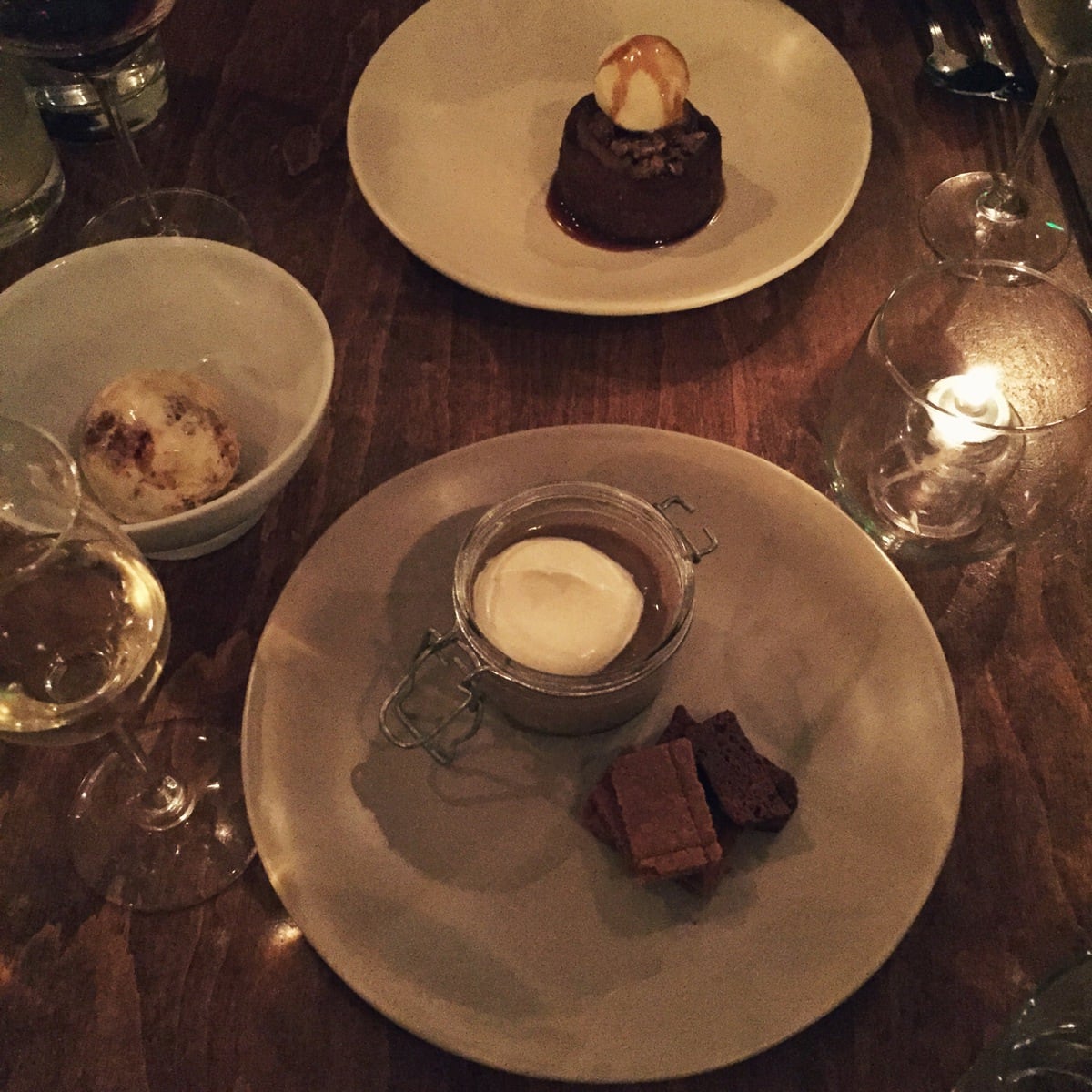 A furniture store near my house is closing and they're having a crazy sale. Billy and I snuck in while picking up lunch and I made him pose all provocative-like. This is a vintage Knoll couch that has amazing lines but feels like an itchy-wool sweater. I could have it reupholstered, but it wouldn't be cheap.
DECISIONS DECISIONS!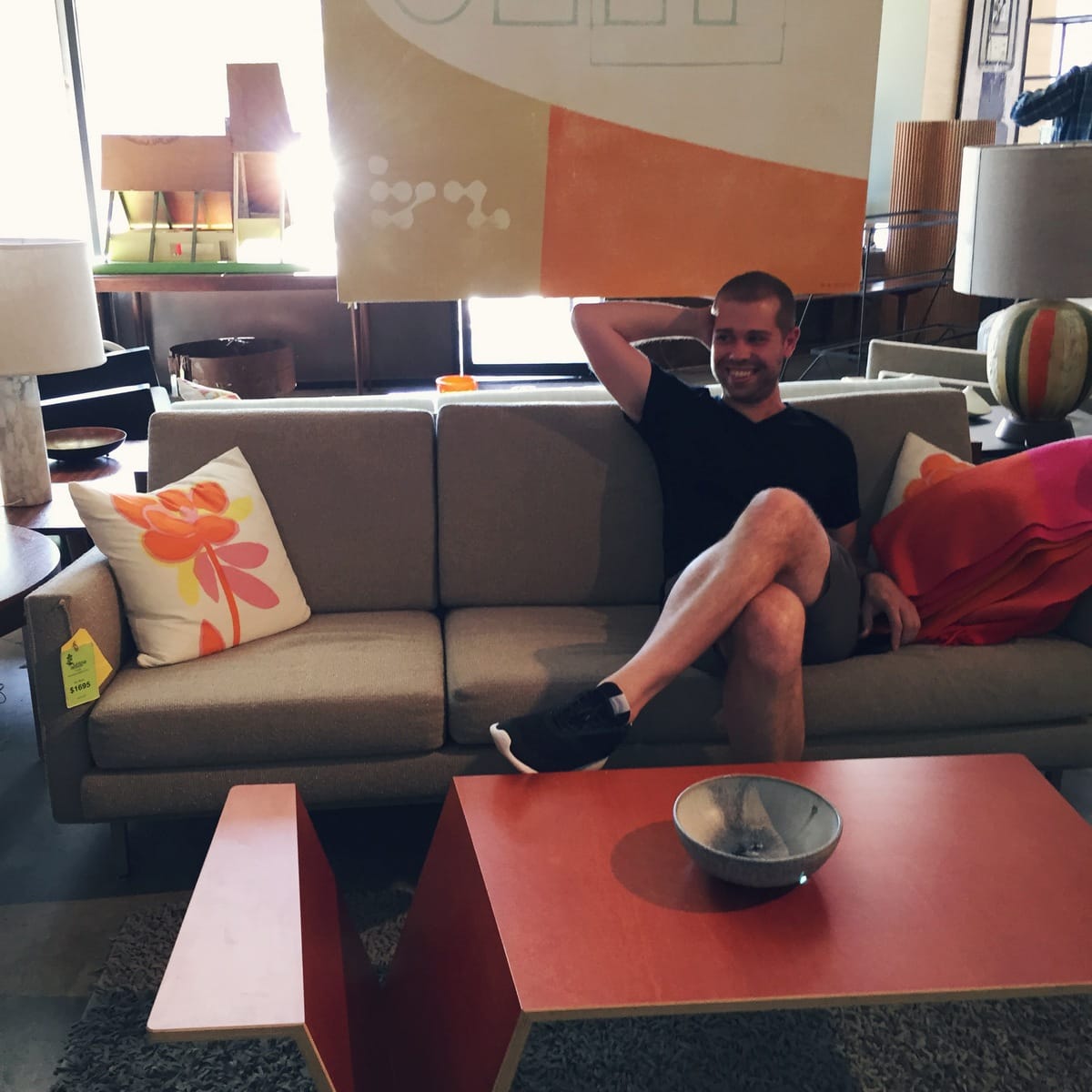 I went to dinner a few times in Little Tokyo and strolled into a few beauty stores. I bought these foot pads.
You guys, it's wild. I put the pads on the bottom of my feet at night and then by morning the pads were black. WHHHAAT!
The idea is that they pull toxins out of your body, at first I was skeptical but after some online research a lot of people reported that after doing it a few times, the pads were white. SO CRAZY!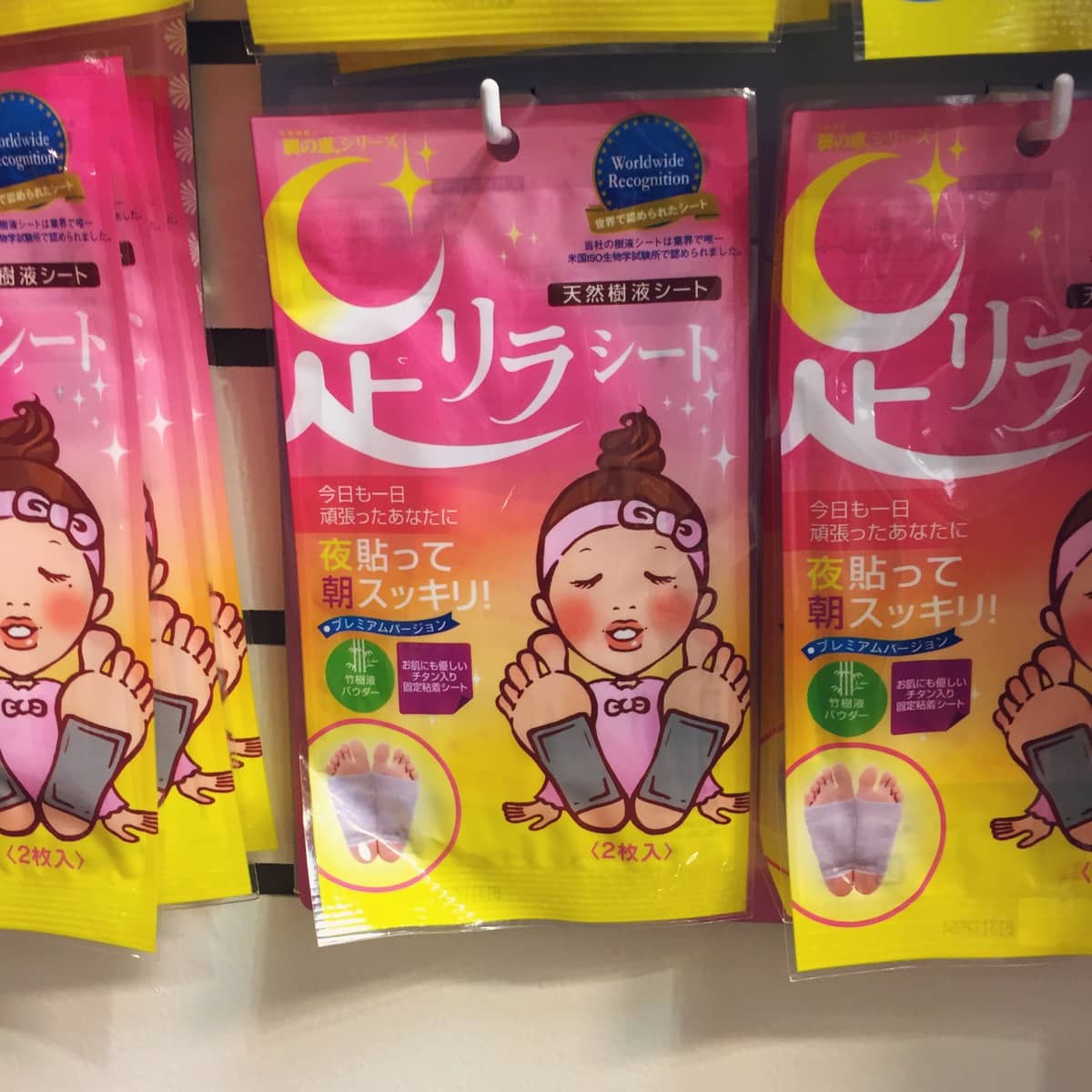 The month ended with Amelia's least favorite holiday, Halloween.
She was an octopus because our dog store was out of the sweet pea costume. She thought it was dreadful but I kept telling her that Josh and I give her the world so sometimes she has to take the short end of the stick. THESE ARE VALUABLE LIFE LESSONS FOR HER.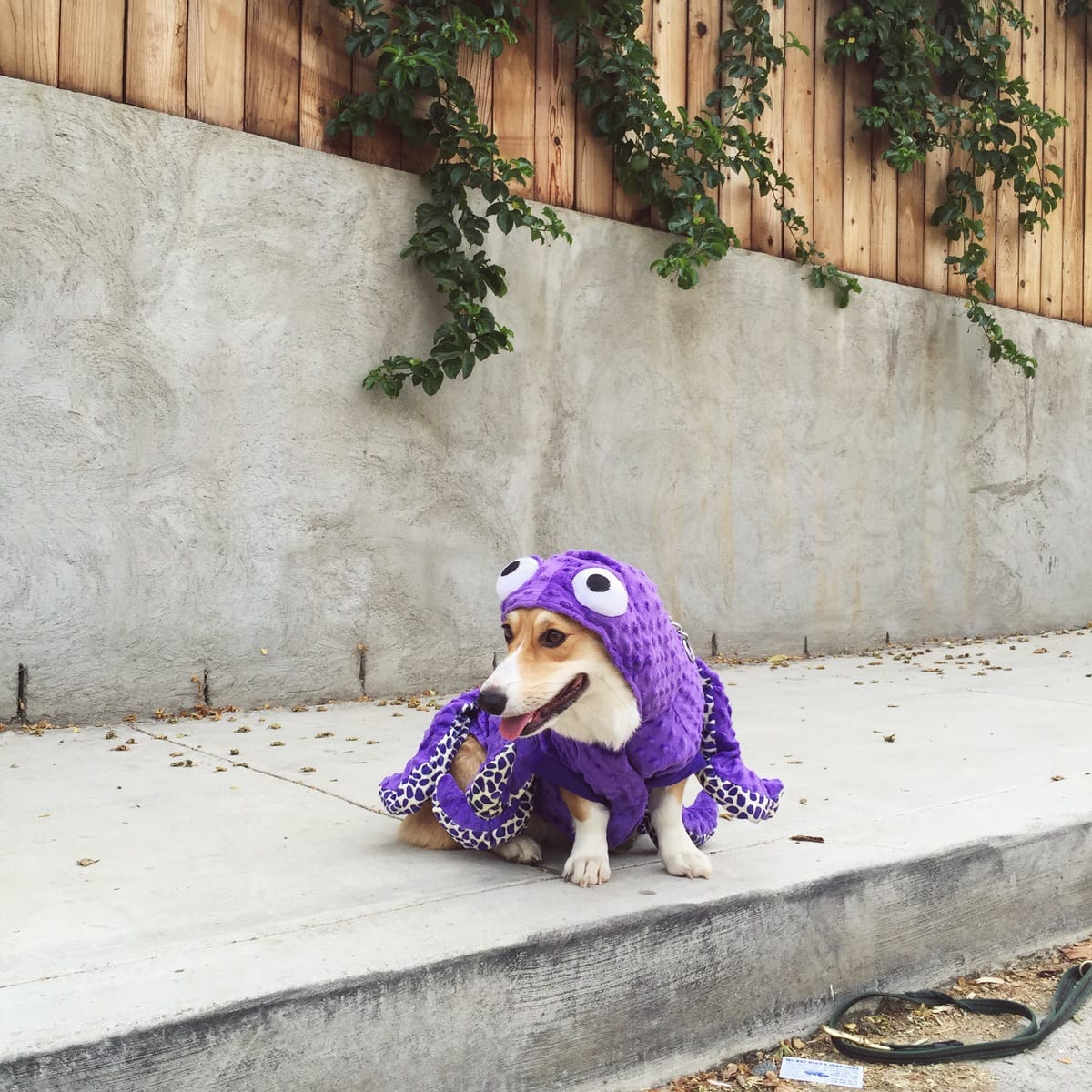 Here's to a delicious November!