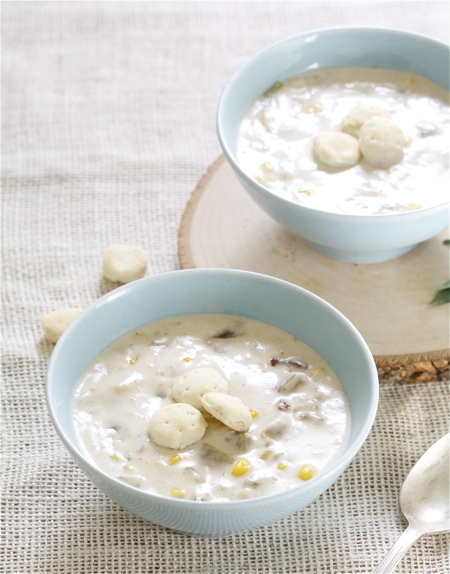 There's Clam Chowder and then there's Clam Chowder, you know? The first time I had real, legit clam chowder was in Boston at a seafood restaurant that only locals went to; it was freezing, raining and the middle of August. Normal Boston attitude. The clam chowder tasted like the fresh, cold, dark ocean...with lots and lots of cream. YES!
I was only in that city for two eventful days and I literally remember nothing but that clam chowder. It was an important event in my life.
Fresh clams available at the fish market and cold (Los Angeles) temperatures make New England Clam Chowder the next logical step. Please do this, too.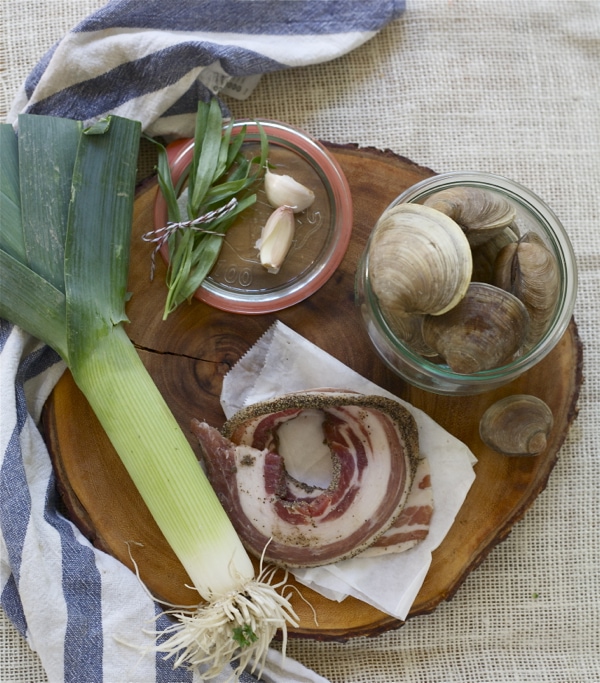 If you can't buy fresh clams, you're more than welcome to use canned ones.
This recipe below makes it so there's no need to buy clam juice; we're makin' it!
Water + clams + salt = clam juice. That's it.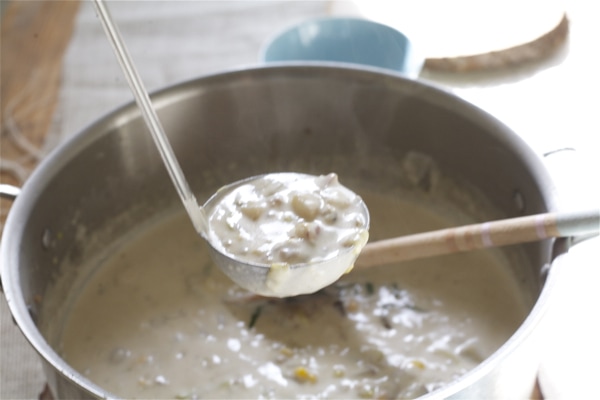 This soup has just the right amount of pancetta--not too much so it overwhelms the clam chowder.
And if you're not in the mood for pancetta, skip it. I made this soup for my parents without it and it was super delicious.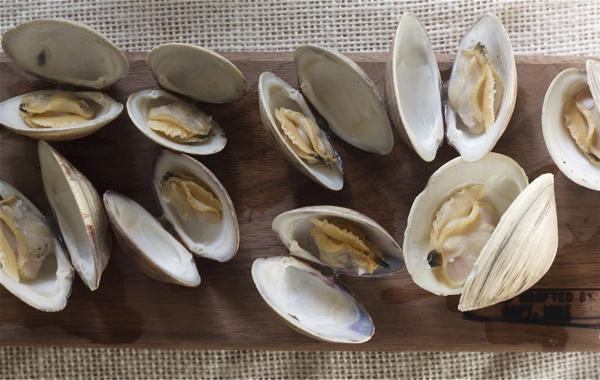 The potatoes give it a bit of heft that you need in these blistering winter months.
The frozen corn adds some nice freshness. And the tarragon works wonders with the clams. I just love tarragon.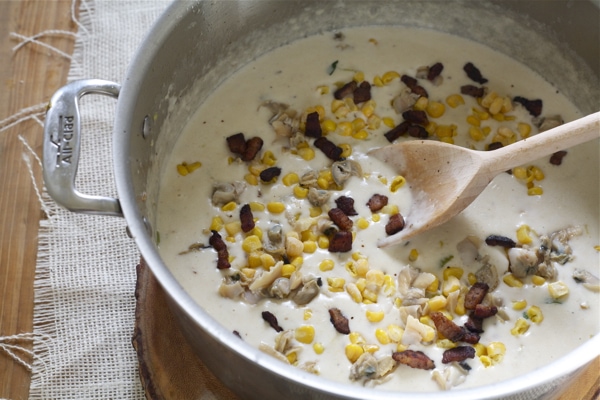 This soup is surprisingly pretty easily to bring together; I'd say you could make this in under an hour. And pretty inexpensive, too.
I hope you like!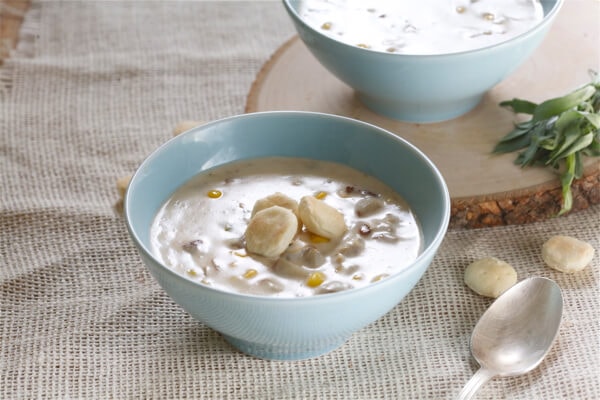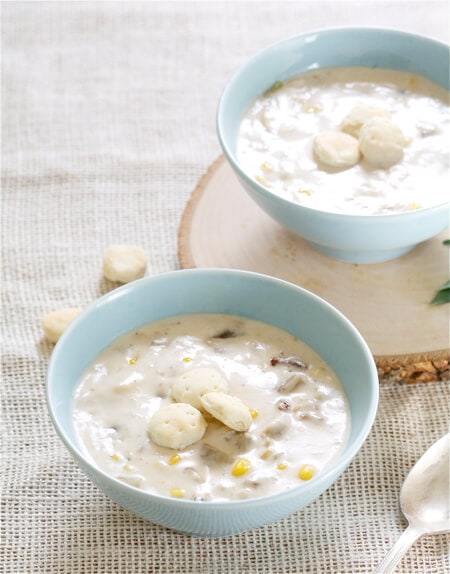 Print Recipe
New England Clam Chowder
Serving Size:
- 5 servings
Ingredients
2 ¼

cups

water

½

teaspoon

salt

18

little neck clams

Olive oil

¼

pound

pancetta

diced

½

yellow onion

diced

1

leek

sliced

2

garlic cloves minced

2

tbls

butter

4

tbls

all-purpose flour

2

cups

heavy cream

3

small red pound potatoes

cut into a small dice

1

teaspoon

Worcestershire

1

teaspoon

hot sauce

5

leaves

tarragon

1

dried bay leaf

¼

cup

frozen corn

Salt

Oyster Crackers

optional
Instructions
Fill a medium bowl with water and add 1 tablespoon of all-purpose flour; mix until flour is dissolved. Add the clams and allow them to sit for 30 minutes. In this time, the clams will gorge on the flour, releasing any sand and/or grit. Rinse the clams thoroughly.

Meanwhile, in a medium pot, combine the water and salt; bring to a simmer. Gently add the clams and cover, steaming the clams for 4-5 minute and removing the clams as they open. Any clams that have remained closed (I had one), discard. The water the clams were steamed in is our clam juice! Pour the clam juice through a sieve into a measuring cup. Reserve 2 cups. Next, remove the meat from each of the clams and dice. Set the clam juice and clams aside.

In a large pot or dutch oven, heat a tablespoon of olive oil. When the oil is hot, add the pancetta and cook on both sides for 3-4 minutes and until golden brown. Remove the pancetta with a slotted spoon and drain on a bed of paper towels. Next, add the onions and leeks and cook until they're translucent, about 5-7 minutes. Add the garlic and cook until fragrant, about 1-2 minutes.

Melt the butter atop the onions. Once melted, add the flour, mixing the two together and cook for 1 minute. Stir in the reserved clam juice and heavy cream; bring the mixture to a simmer and cook until thickened, about 3-5 minutes. With a piece of kitchen twine, tie the tarragon and bay leaf together. Mix in the tarragon/bay leaf gardin, potatoes, Worcestershire and hot sauce and simmer until potatoes are tender, about 10-15 minutes. Fold in the pancetta and corn. Salt to taste (I needed no additional salt), and serve warm with oyster crackers.