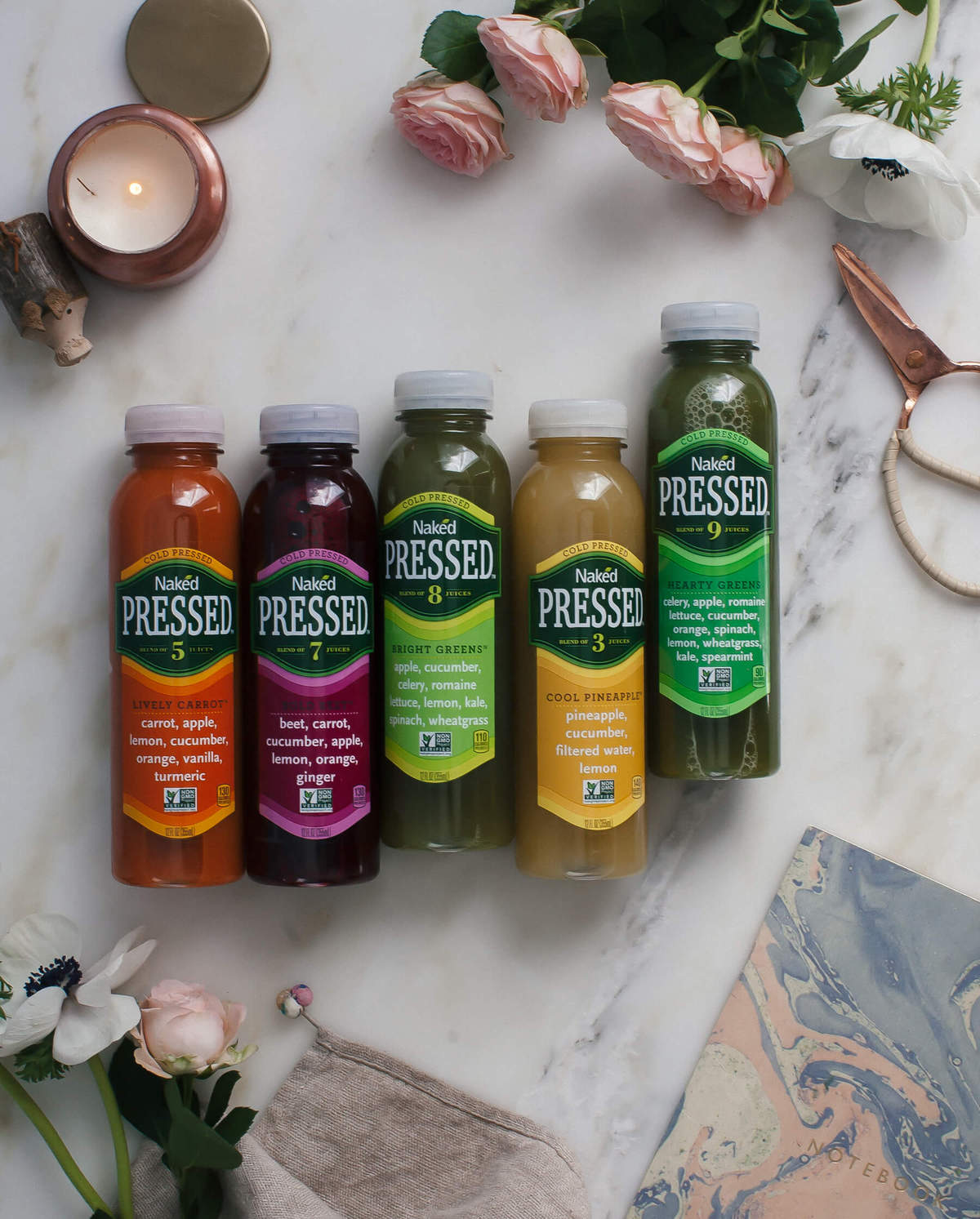 One of my favorite "Live" tips in The Year of Cozy is the page all about "Doing Nothing." I'm not the best at doing nothing and it's taken me a long time to feel ok about it. It's a constant exercise!
The same goes with taking a lunch break in the middle of the day. I usually skip lunch and just snack on whatever I'm making in the kitchen. (This includes babka, cookies and other baked goodies-—not the best move).
This year I've been consciously trying to take 10 or 15 minute breaks, eating a small healthy meal or drinking a smoothie or fresh juice. I usually never do a full meal or 30 to 1 hour lunch because I'm constantly dealing with losing light for photos and honestly, I'd much rather take a short break and just power through the work.
But I do find my short break in the middle of the day SO necessary.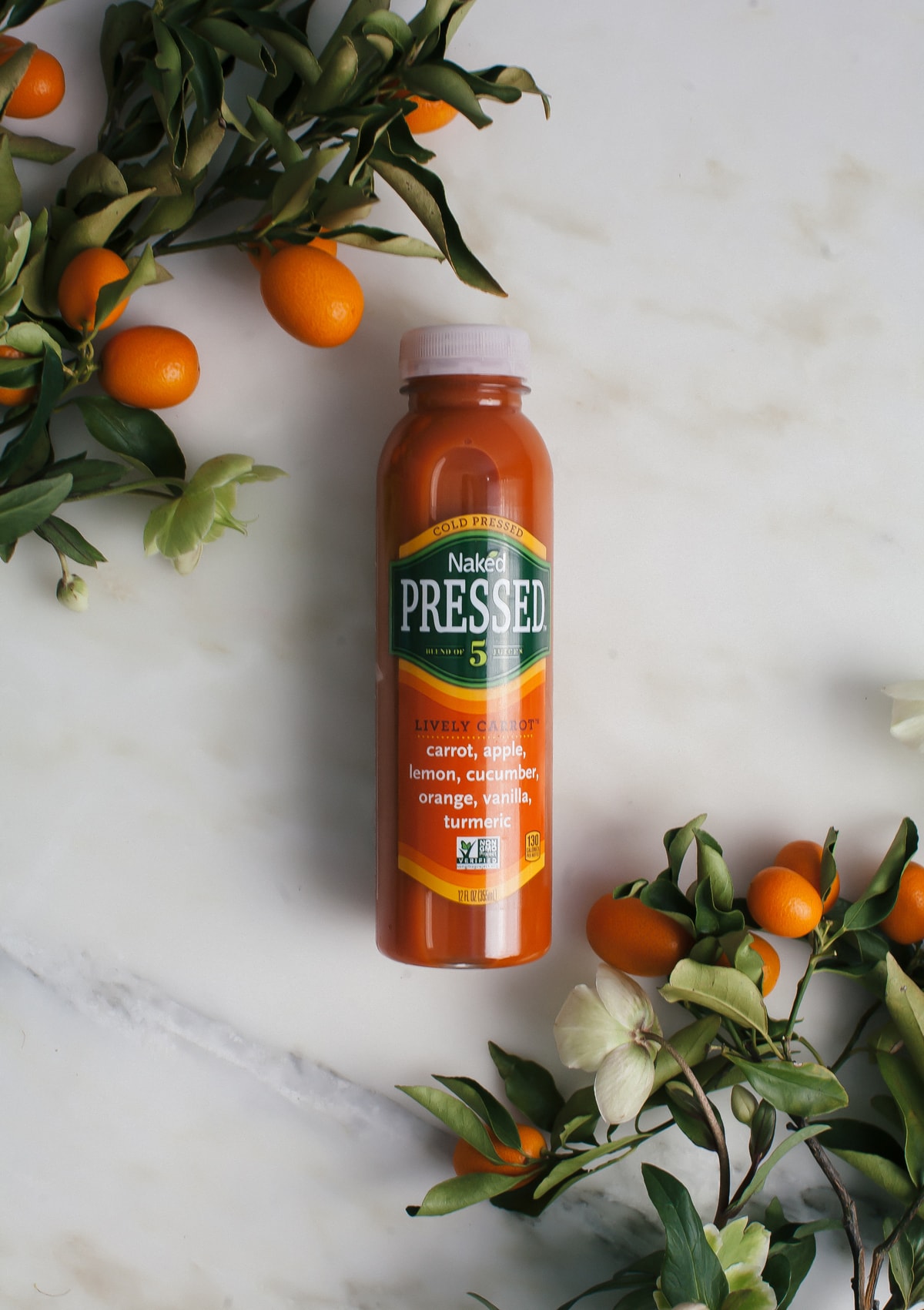 Naked Juice sent me their new line of cold pressed juices to try and I'm very very into them. They fit the bill perfectly for that short break.
Probably the thing I like the best (besides the taste) is that they last much longer (with no preservatives). The ones I have expire in mid March! DOPE!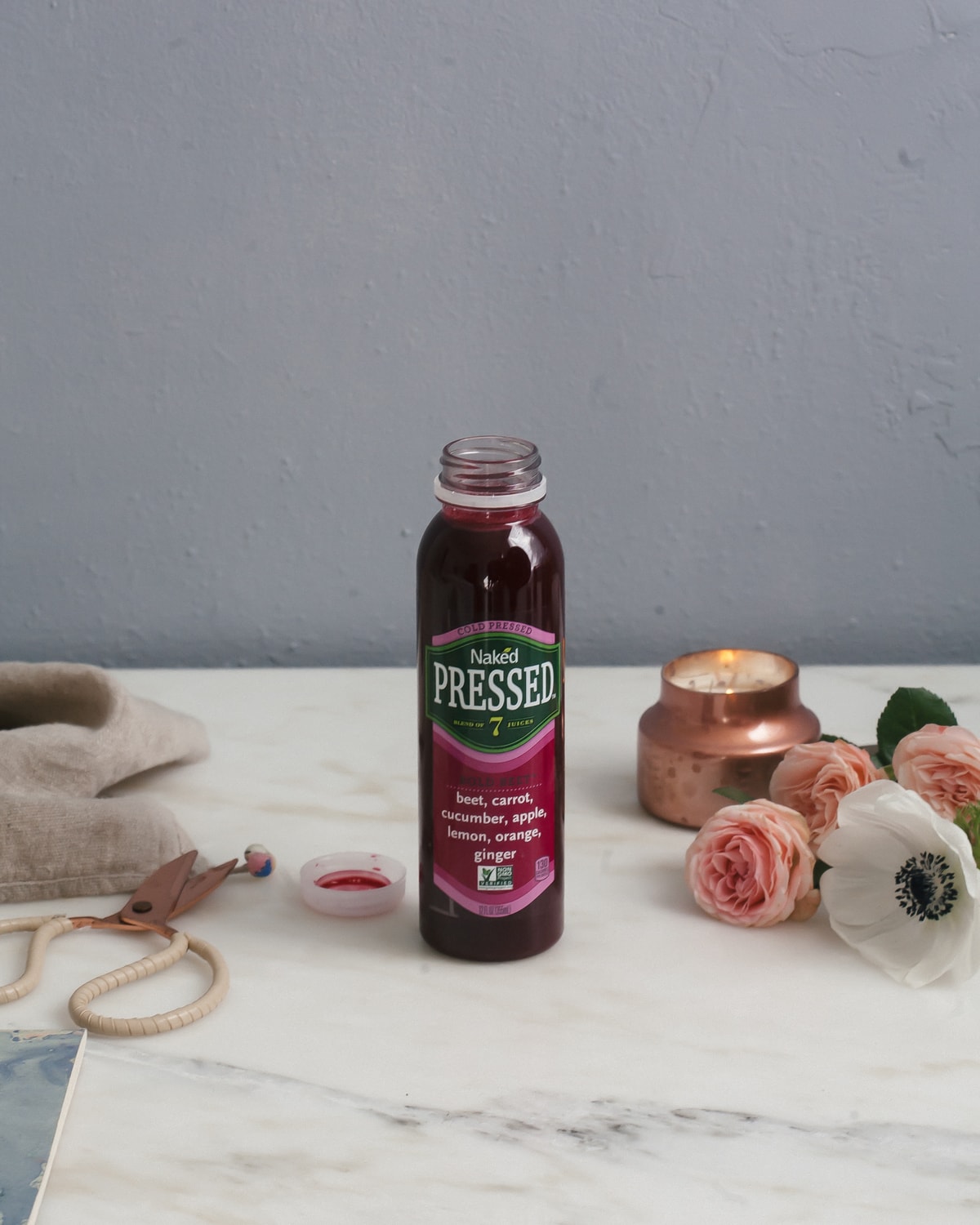 Naked Pressed comes in five fruit and veggie blends, made with simple ingredients. Cool Pineapple is refreshing (thanks to the cucumber) and slightly sweet.
Hearty Greens (maybe my favorite) blends greens like kale, wheatgrass with refreshing spearmint and celery, lemon, cucumber and a little apple, for some sweetness.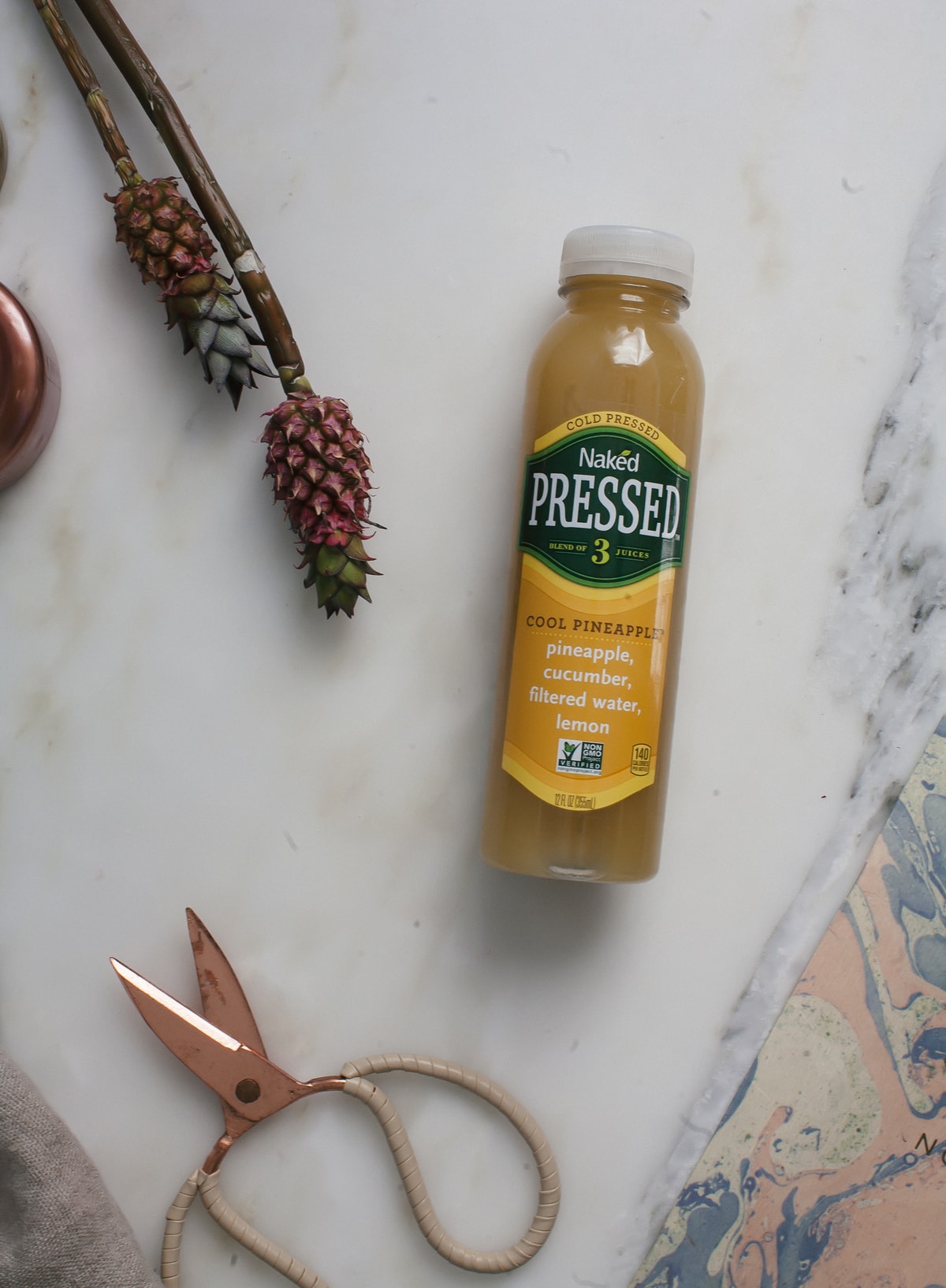 Bright Greens (maybe my second favorite) is the best on a somewhat warm day. The day I shot this, we were testing a bunch of recipes, with the oven on full blast so it tasted especially good!
Bold Beet is very beet-like without tasting too earthy. The sweetness from the apple is great, as is the punch from the fresh ginger.
Lively Carrot is bright and delicious without being overly sweet.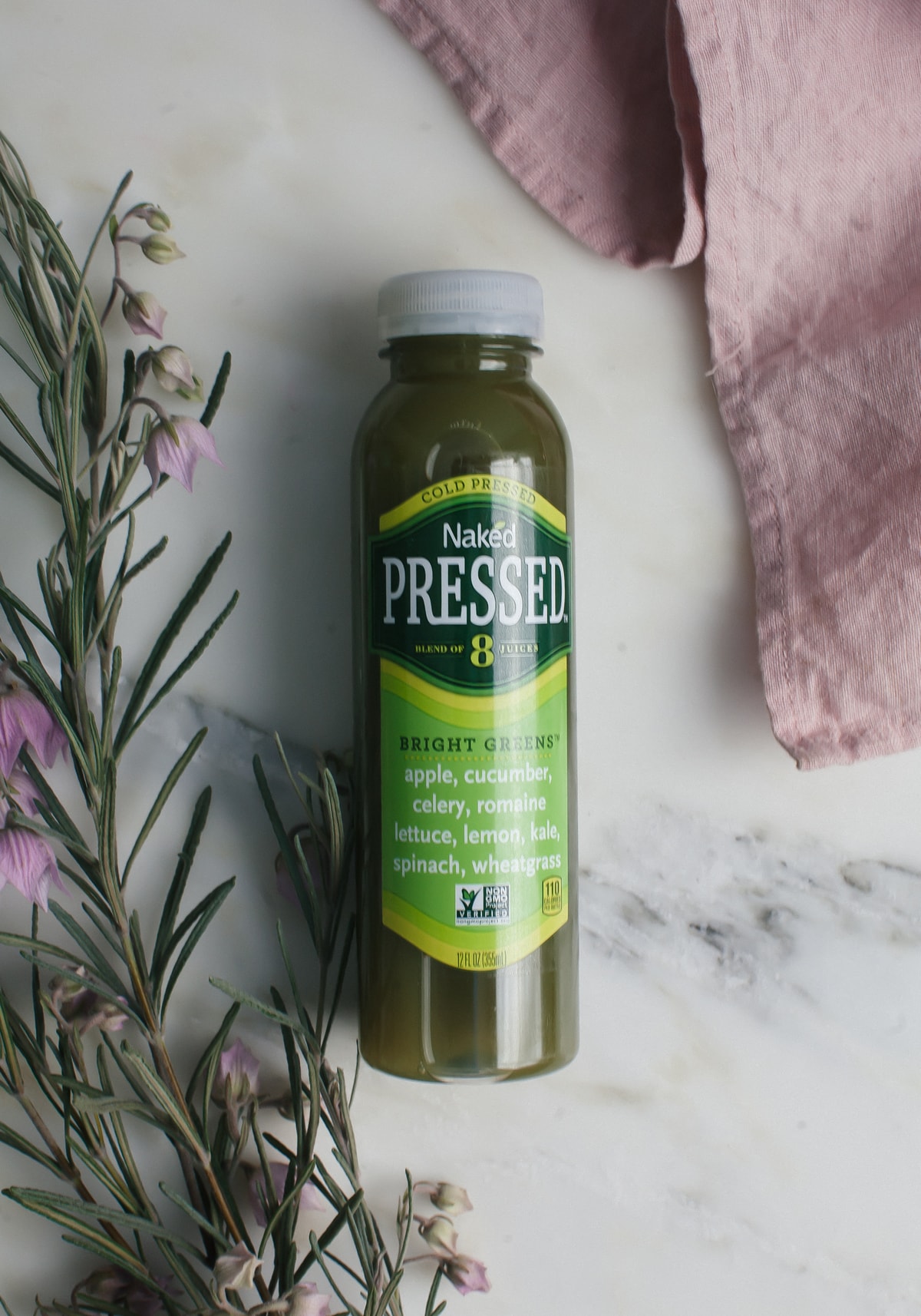 Some other things I try to do to achieve a proper break are the following:
1. Play music. Like, change the mood. Billy and I often times don't listen to music when we're cooking because we're usually talking about everything from the actual recipe we're testing to other mundane things, so playing music just changes the vibe and it's nice.
2. Consume something. See above.
3. Create a chill zone. Change the scenery. Since I work out of my house, it's hard to do this so it has to be simple, like go into the living room, go on a walk or sit on the front porch.
4. Get rid of your break guilt. Sometimes I feel guilty about not going, going and going. I have to constantly remind myself that it's ok to take a break…it's all gonna get done and it'll be ok!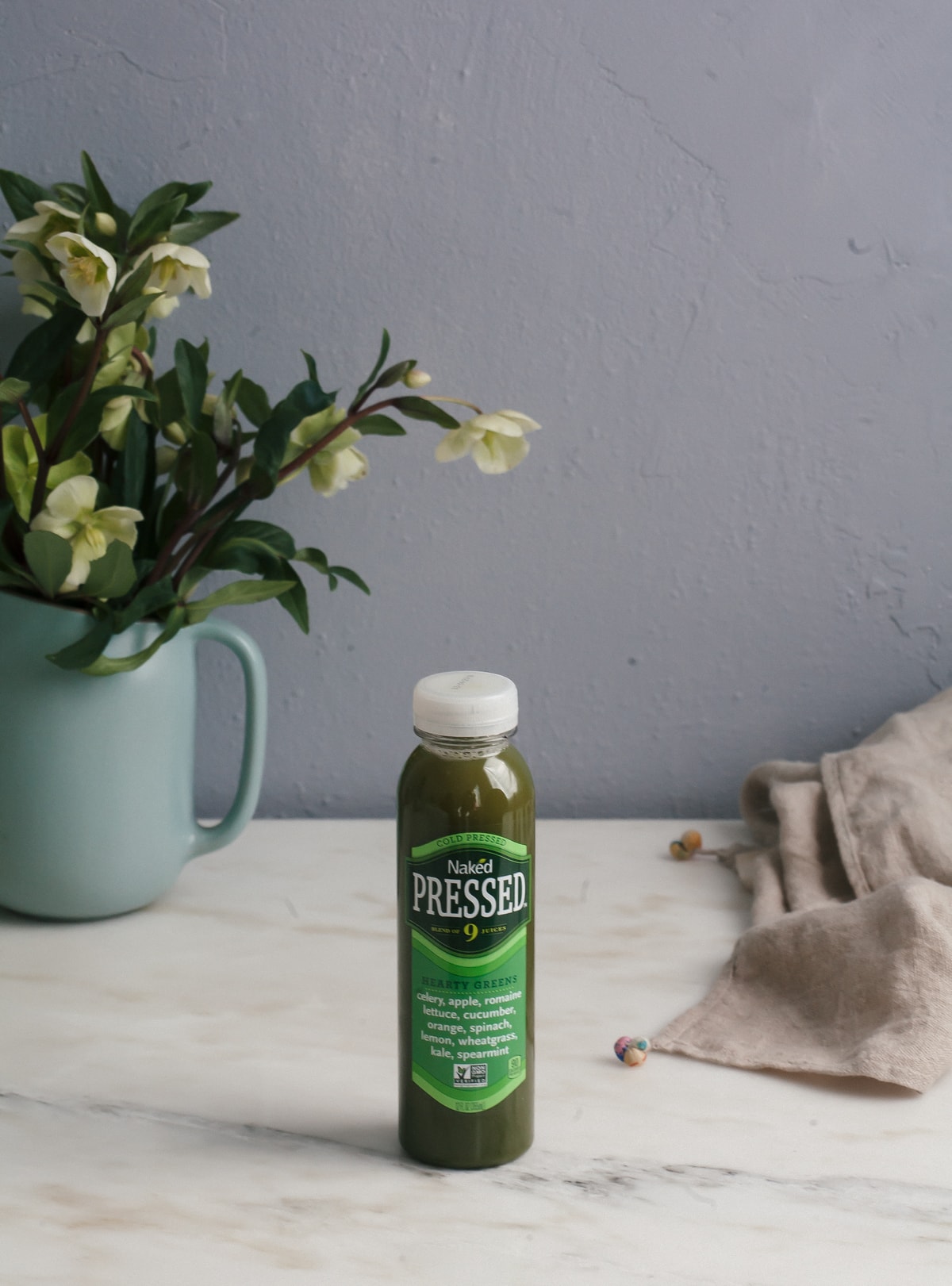 You can find Naked Cold Pressed Juices in select West Coast stores near you and coming soon nationwide. To learn more visit: http://www.nakedjuice.com/
(This post is sponsored by Naked Juice. Thanks for supporting the sponsors that keep A Cozy Kitchen cozy.)