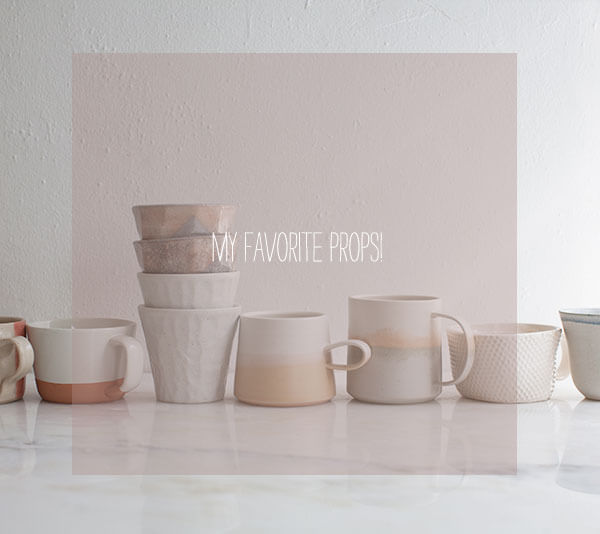 Today I'm taking a break from my Amy Schumer-binge watching to discuss one of my favorite topics: props! YAS. Maybe you have your own food blog and wanna add a few things to your collection or maybe you're just super nosy and wanna know what I use. Or, maybe you're like me and just love flatware, plates and mugs. Either way, this is all the stuff I love to use when shooting food. I'm also including a bunch of stuff I'm currently coveting because yes, I do need more stuff.
Bowls
Probably my most used category of prop-age. A few years ago, I started throwing ceramics and I surprised myself by actually being able to make things that could properly contain liquids and foods. Who knew! I use a lot of my own small bowls for "ingredient shots."
I have a full set of Heath ceramics bowls and plates. I love them because they're perfect for cereal or soup and the smaller ones are good for prep bowls or a scoop of ice cream.
One of my favorite stores at the moment is Clay Kat Ceramics. Her stuff is SO pretty. The little pink bowl is by her.
Suite One Studios is another big time favorite and these small bowls I have from her are used daily. So simple and clean and pretty.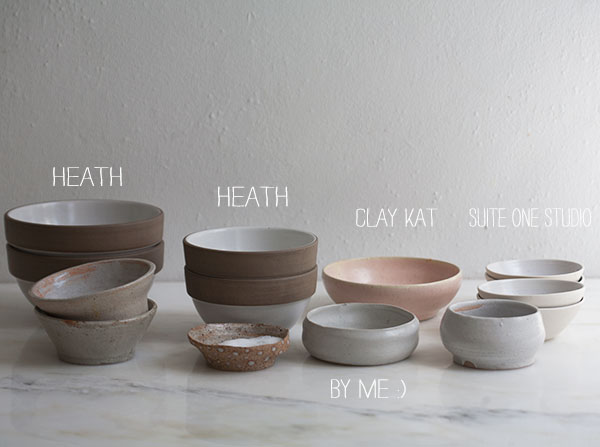 The pink bowls with the slats around the rim are from Someware Goods. The color is gorgeous, right? What I love about Gisele is that her products are all handmade by Peruvian or Colombian artists.
Other randoms from Heath (here, here and here).
And these bowls from Anthropologie are pretty too. I bought them on sale for about $4 a piece. Scour the sales!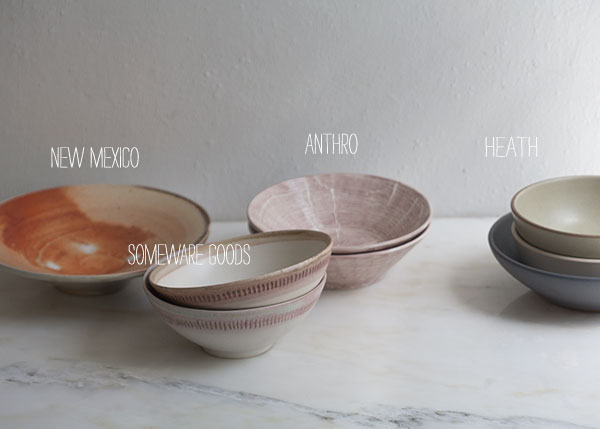 I forgot who makes the big orange bowl but I got it from a ceramicist in New Mexico. The peach color is exactly the color I think of when New Mexico pops in my mind.
Plates
I have a collection of Heath plates for my apartment. They're simple and classic and food looks great on them. They're also incredibly sturdy, which is great because I don't want to stress about expensive ceramics breaking when I'm just eating some random quesadilla I made in 5 minutes.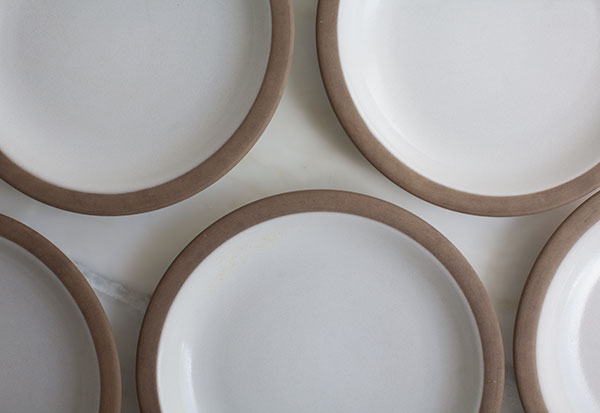 One of my favorite plates is this one from Someware Goods. Her stuff is beautiful.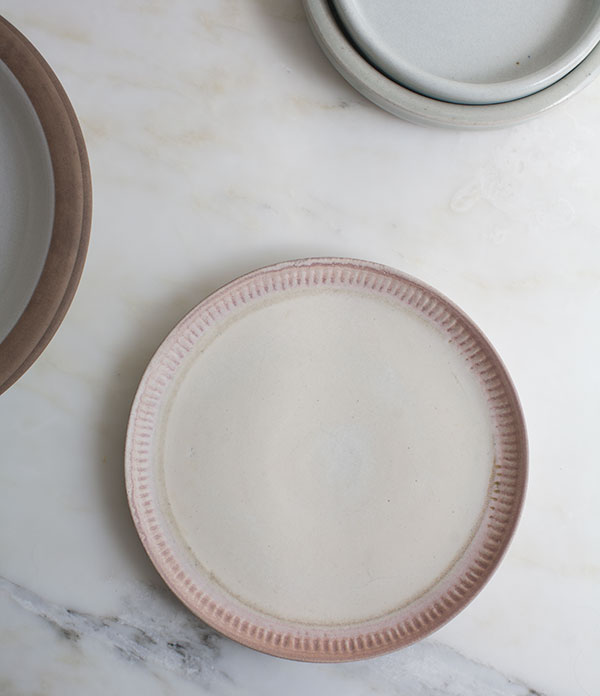 I also love the light blue flat plates with this lip all the way around. (Forget who makes them and they're not marked on the bottom.) I actually need some new plates so if you have ones you're coveting, let me know!
Flatware
I'm really on the look to buy some new flatware. I use this collection that I bought from Amazon the most.
I also love these gold forks and knives from West Elm.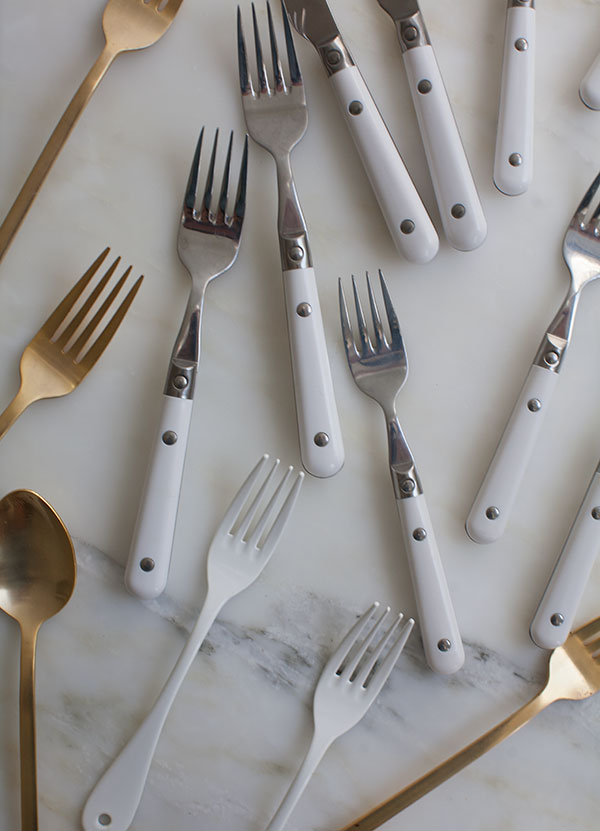 In love with these Japanese enamel forks in white. I really want them in different colors but at $17 (per fork!), they're kind of expensive for me. Want this whole set!
And I've also done some vintage collecting, too. I'm currently really loving this set from Anthropologie.
This Fjord set is beautiful, but that price! WOWSA!
Linens
If I'm feeling crazy fancy, I'll splurge on Libeco. But for the most part all of my linens are purchased from Shop Terrain, Anthropologie and West Elm.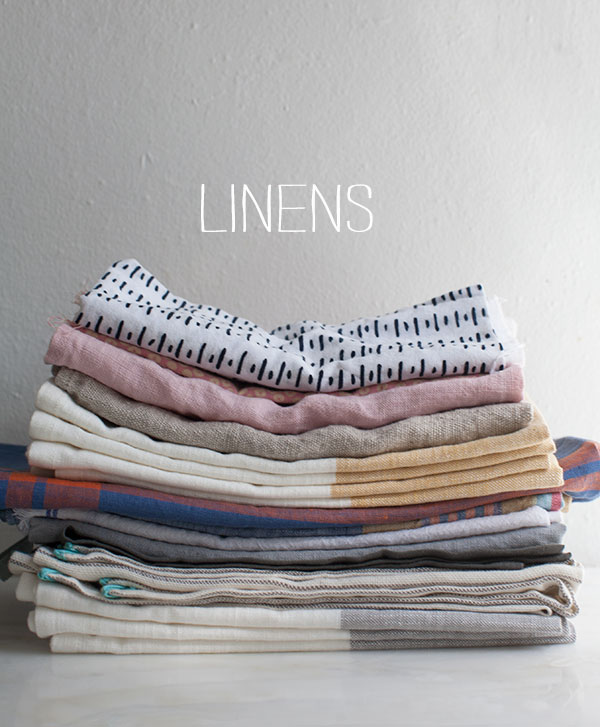 I like linens to have a bit of weight to them. This way they're easier to lay just right in photos. I can't really explain it but I'll try and have them lay on their side BEFORE I buy them.
This way I know if they're worthy of my purchase. Haha.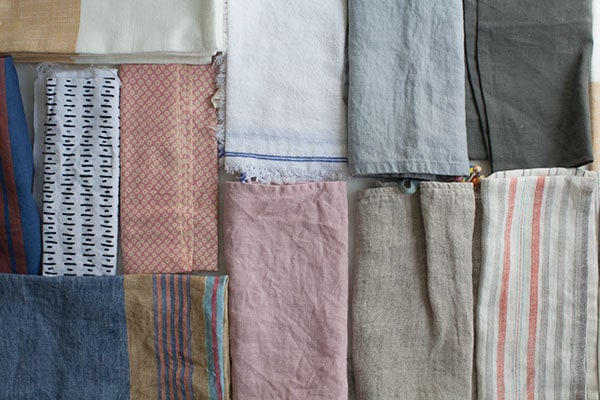 I also love going to the fabric store and buying a few yards of my favorite linens. But then I have to sew and I'm not the greatest and honestly high-quality linen (even by the yard) is expensivo.
Mugs
Maybe my favorite household items to buy EVER. How can this blog be cozy without mugs?! It can't be. My favorite mugs are these two from Brit McDaniel. The glazing is beautiful.
The honeycomb mug and peach mug are oldies. They're from Anthropologie. And this blue one is from Someware Goods. (Currently hoping these come back in stock.)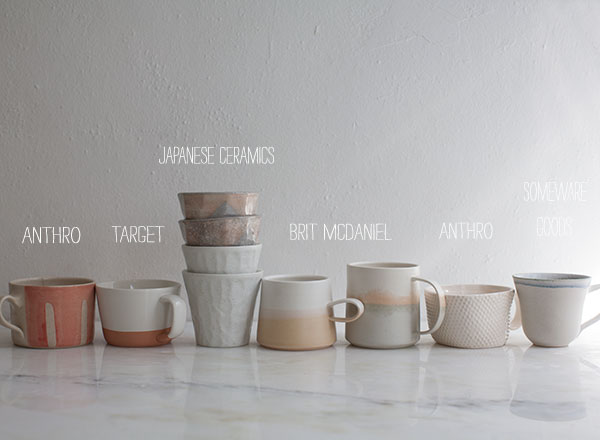 Last year I dipped into this Japanese ceramic store in Midtown (New York) and bought a bunch of stuff, including the white and blue and pink mugs. They're so simple.
Other thingies:
I love buying vintage ice cream scoops from eBay.
I love buying fruit baskets, berry and wooden).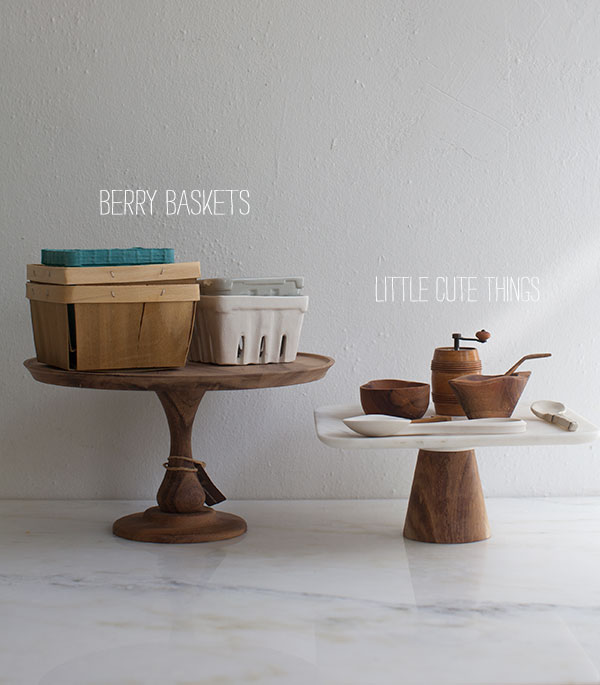 I also collect little wooden things like this pear and this salt container.
And this spoon! One day I'm gonna actually eat some soup with that spoon rather than just stare at it.
These types of accessories are my guilty pleasure. Put me in a store and I'll come out with a tons of useless little things that have no real purpose other than "looking cute." A lot of these items have been collected over time and weren't bought all at once–that would be a bit crazy.
I hope this inspires you to buy some new goods that you probably don't need!