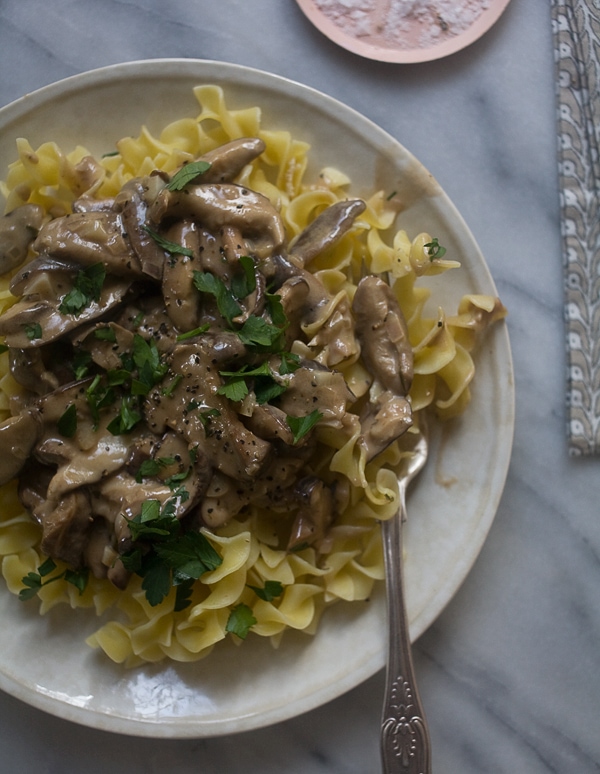 How 80s is the word "stroganoff"? True story: I was raised in a household where my mom didn't really make many American-style dinners. There were maybe two on the roaster. One was broccoli cheese casserole, which my mom learned how to make from the side of a soup can, and still 'til this day holds a very tender spot in my heart. The second American-style dish was beef stroganoff. Oh man, we didn't have it all the time but whenever we did I was soooo pumped that I barely wanted to eat lunch just to be sure I'd have enough room to eat a lot of it.
Beef stroganoff is not something I'd normally make at home, if I'm being honest. It's a bit too heavy for me, but this mushroom iteration—with crème fraîche, a splash of balsamic vinegar served over egg noodles—is perfect for when you want a bowl of warm awesomeness to hug you, but you want to skimp on the beef. It's also the ideal dinner you can make in 16 minutes or less.
For the full recipe and more pictures, jump over to PBS!
Next week is Valentine's Day. Will I make more pink food? Will I make dinner for one?
Who knows! Check in next week to find out. I'm excited.