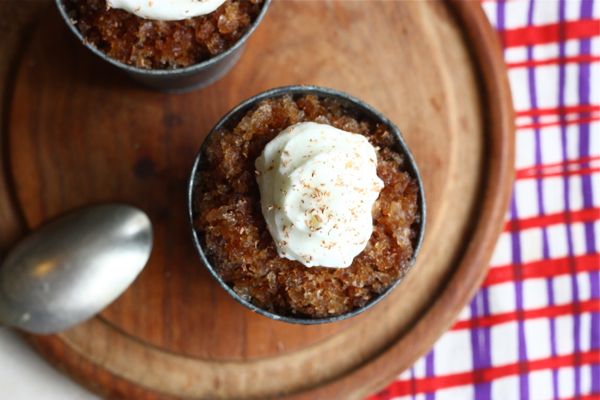 OMG coffee, I love you.
Raise your hand if you go to sleep dreaming about the next morning's cup of coffee…
Raise your hand if you're sort of a snob about coffee (and you don't care who knows it)…
Raise your hand if you love coffee in baked goods…
If I were you, my hand would've been raised for all 3. What if coffee didn't exist? What a sad thought. I was never one of those kids that didn't like coffee. Pretty sure I was born loving it. In Latin culture it's common to give kids a cup of café con leche early on. I think I had mine before the age of 10…and I loved it. I loved it so much that I wasn't allowed to drink coffee at all until I was about 16. My parents didn't want to stunt my growth. Turns their efforts were useless since I'm positive that I was destined to be the 5'1″ that I am. SADFACE!
Whatever. What's awesome now is that I get to drink it all I want. Yay for being an adult!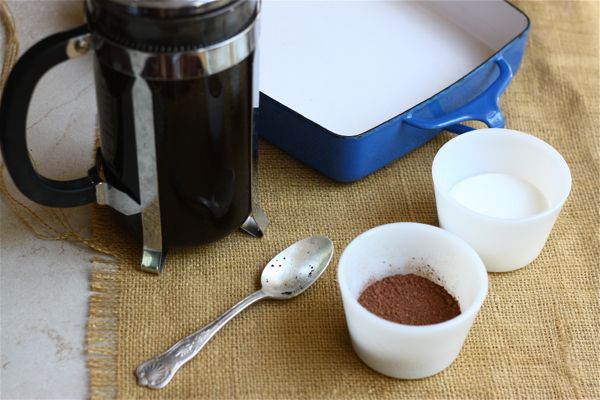 In the summer I'm all about desserts that don't require an oven. Though, can we just talk about how pie is going to have to happen soon. Cherries, peaches, nectarines are just ridiculous right now. We might even add some sort of liquor. Who knows. We're going to do this, promise!
Back to no oven…so, granites…I love them. They're the easiest thing in the world. No oven, just a lil' mixing, barely any work. They're like Italian snow cones.
This one has a little combo of coffee and chocolate. The chocolate will want to do this thing where it sits on the bottom of the casserole dish. But you're gonna just show it who's boss. It's imperative that you go back at the 30 minute mark and then the hour mark and mix it all up.
That's kind of the only thing with granitas, they definitely take a little checking up on. But it's nothing major. And the reward of delicious, slushy, icy awesomeness is grand!
I topped mine with a dollop of whipped cream. It says optional below but I think it's necessary.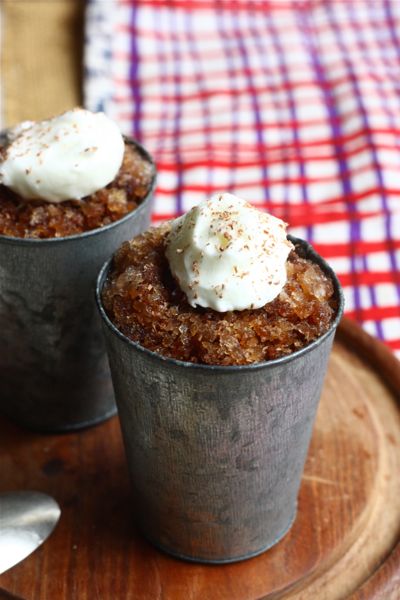 Mocha Granita
1 cup coffee
3 cups water
1/2 cup sugar
3 tablespoons Dutch processed cocoa powder
Whipped cream (optional)
1. In a French press, add the coffee and pour water–that's just below the boiling point–atop. Mix and let steep for 3-5 minutes.
2. In a casserole dish (note: mine was 8 1/2 x 10 1/2, though, different sizes will work just fine), add the hot coffee and immediately mix in the sugar and cocoa powder, until both dissolve completely. Transfer to the freezer and at the 30 minute mark, mix slushy with a fork. Continue this process on each hour mark for the next 4 hours, and until completely frozen. Top with a dollop of whipped cream, if you like.