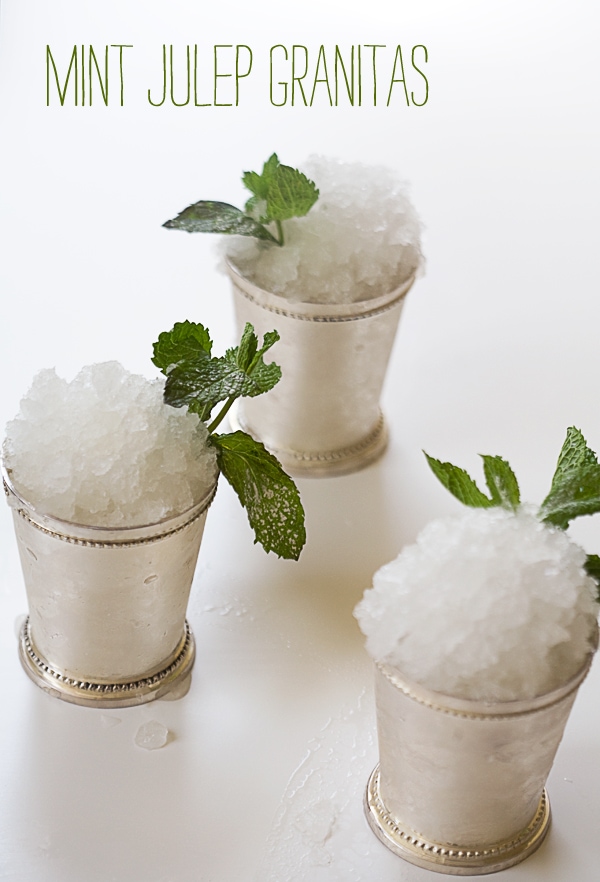 This may look like a your prototypical mint julep but IT'S NOT! It's not at all.
The best mint julep I've ever had was at this fancy restaurant in Savannah, Georgia (I forget the name, I'm sorry). They steeped the bourbon with mint for three days. It was a whole thing. And of course, as there should be, it was served with crushed ice…but unexpectedly not a ton of it and it wasn't served in a julep cup; instead it was poured into a snifter glass. It was different and special and super fancy.
There isn't anything fancy about this right here, but it was my goal to make an interesting take on mint julep but still keep it a classic-esque mint julep. My goal was to have the mint and sweetness in the ice. That was it. And it worked because that goal is the easiest thing in the world to achieve.
It's like if a snow cone, granita and mint julep had a beautiful boozy child.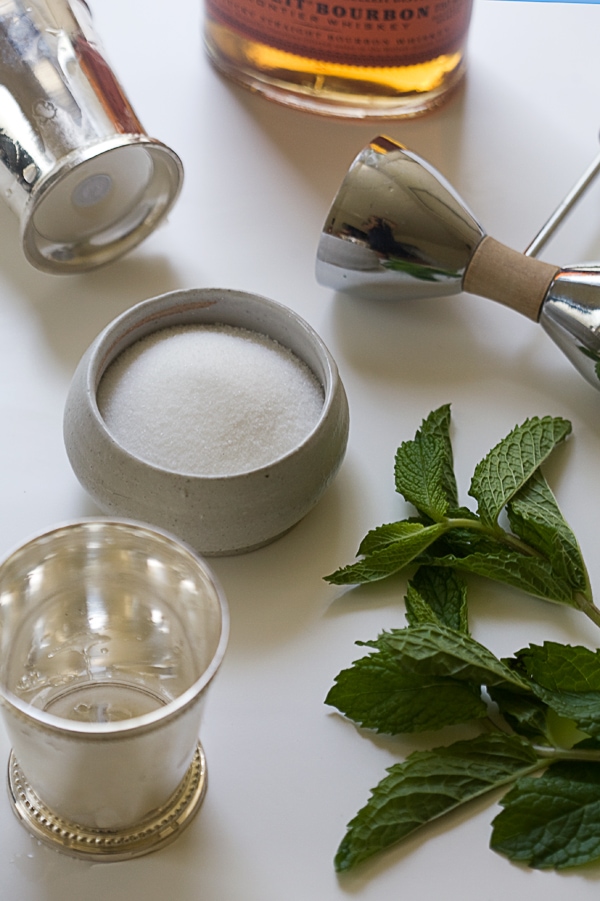 This does require some preparation. The night before you're planning on serving these, mix together the water, sugar and mint over medium heat. Allow the mint to steep so the water mixture is sweet and minty.
It should be more watery than syrupy. A trip the freezer hardens the ice and at the 2-hour mark and a good scraping with a fork will break it all up---just like you would with a granita.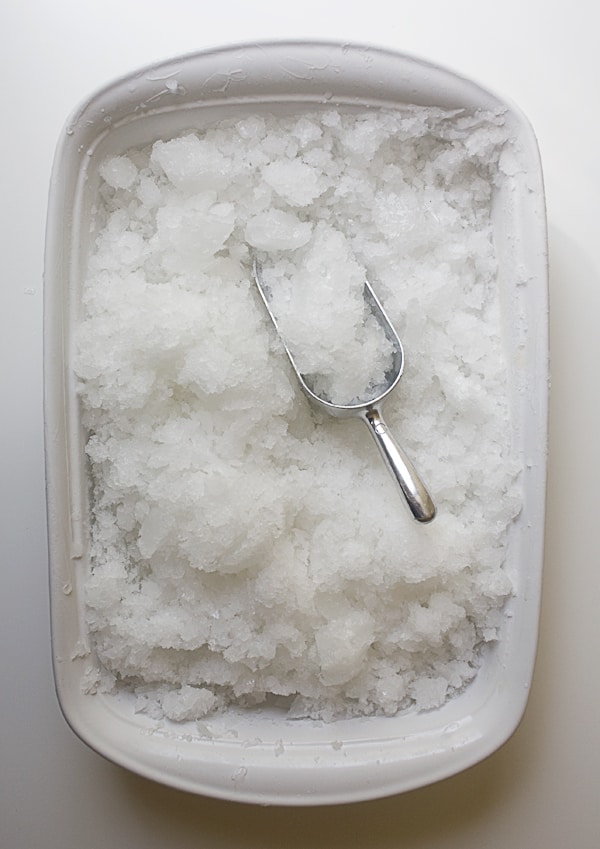 A few splashes of bourbon, tons of minty granita ice, a sprig of fresh mint and a dusting of powdered sugar.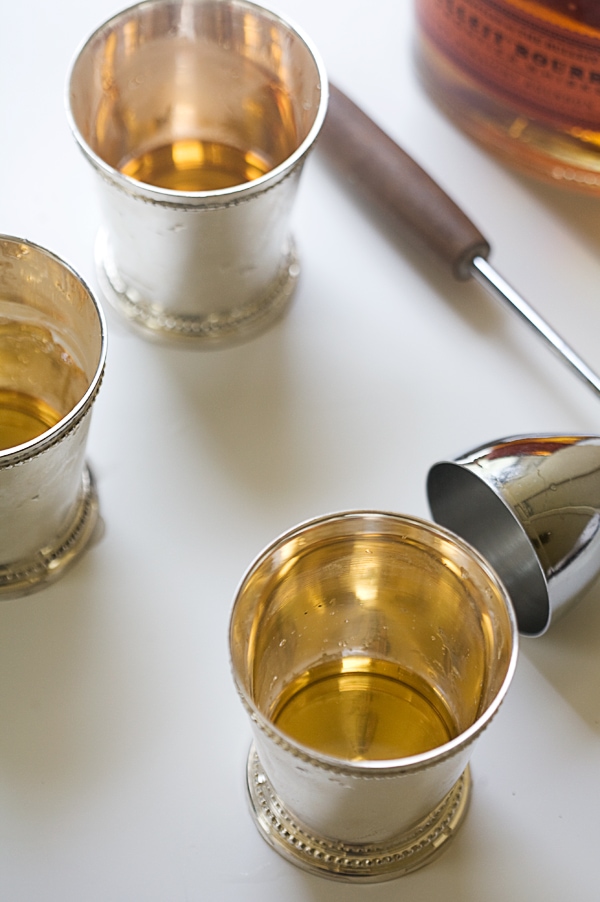 I looove mint juleps that have powdered sugar on them. It's delightful…and it just looks kinda dreamy.
Have a good weekend, friends. I hope one of these finds its way into your weekend plans.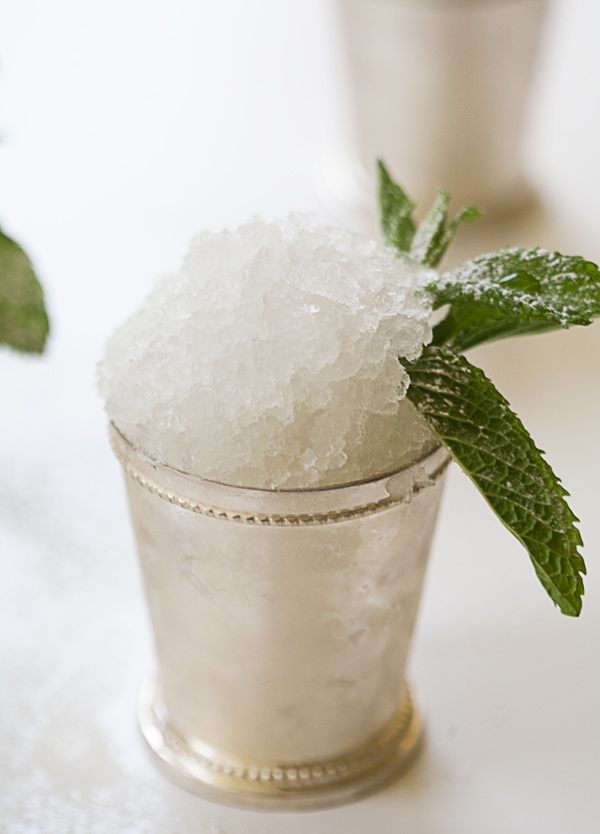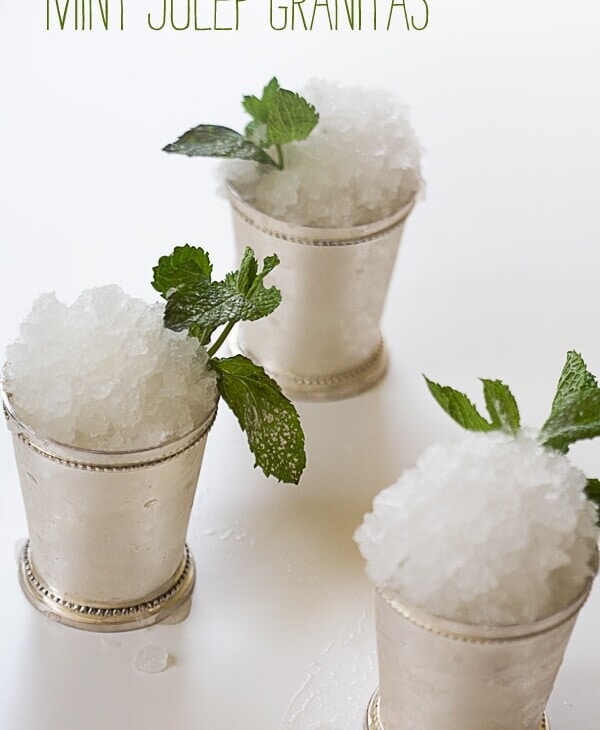 Print Recipe
Mint Julep Granitas
Ingredients
5 ½

cups

water

1 ¾

cups

sugar

5 to 6

sprigs of mint

plus more for garnish

6-12

ounces

of bourbon

I use Bulleit

Powdered sugar

as garnish
Instructions
In a medium pot, placed over medium low heat, combine the water and sugar. Heat until the sugar dissolves, about 2 minutes. Take the pot off the heat and place the fresh mint sprigs in the water mixture; cover the pot and allow it to steep for at least an hour to two hours. Pour the mixture into a large casserole dish and cover with plastic wrap; freeze for 2 hours. At the 2-hour mark, remove it from the freezer and using a fork, scrap the ice until it resembles a slushy and return to the freezer. Freeze for at least 4 hours, ideally overnight.

When you're ready to serve, add an ounce or two of bourbon to each cup. Scrap the ice one last time and break up any big ice-y bits. Shovel in the minty/sweet crushed ice into each of the cups and garnish with a sprig of mint and a dusting of powdered sugar.