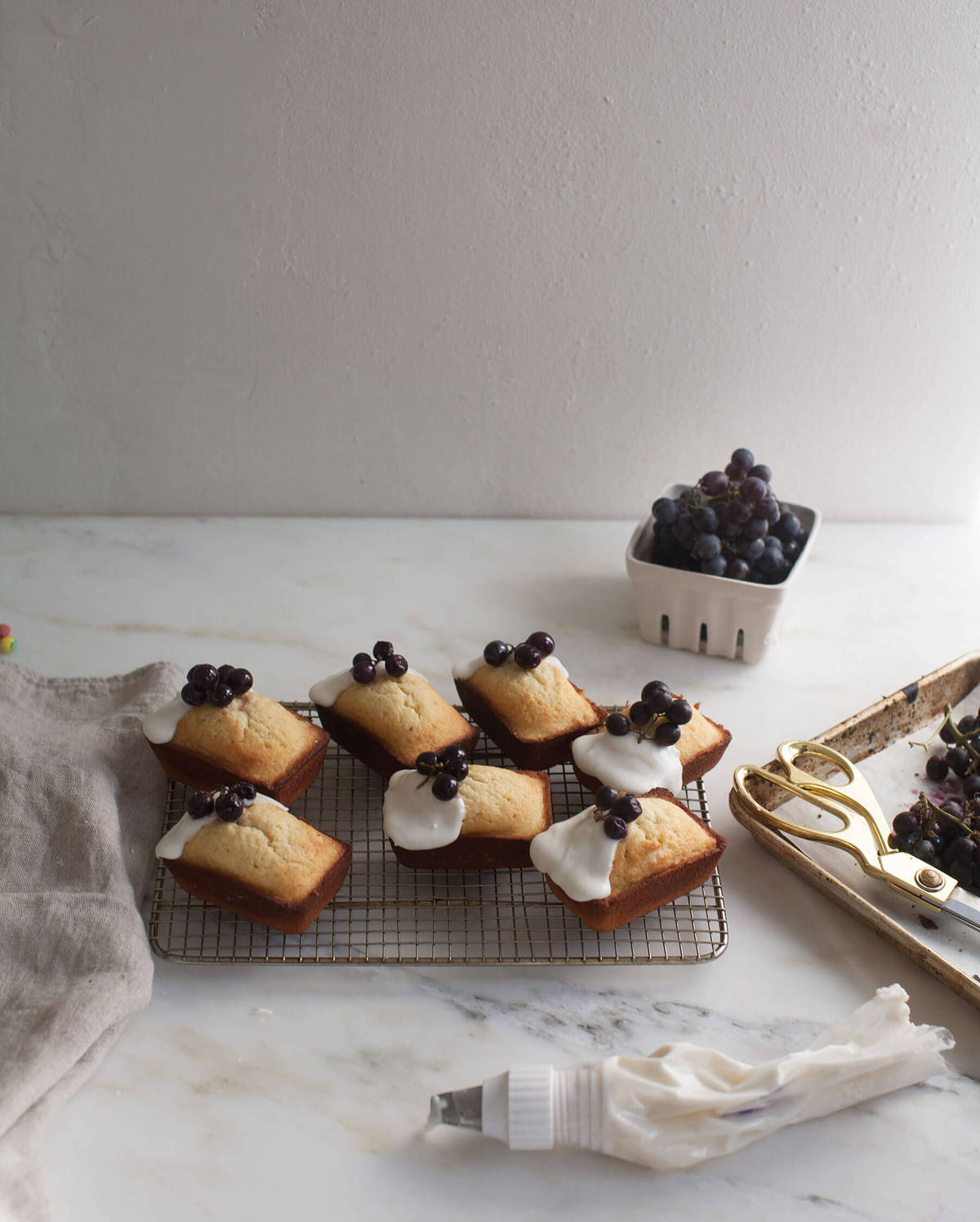 I have this sort of minor, sort of not minor obsession with speciality baking pans. I have one that's shaped like a big ass dog bone; there's another one in case you wanna make a gigantic doughnut; and then there are all my ornate bundt pans. I like them!
I'm always a bit hesitant to buy them (I mean, I still do) because many of you might not want to purchase them and then does that mean you can't make the recipe? Sometimes the answer is yes, unfortunately. But not with this pan!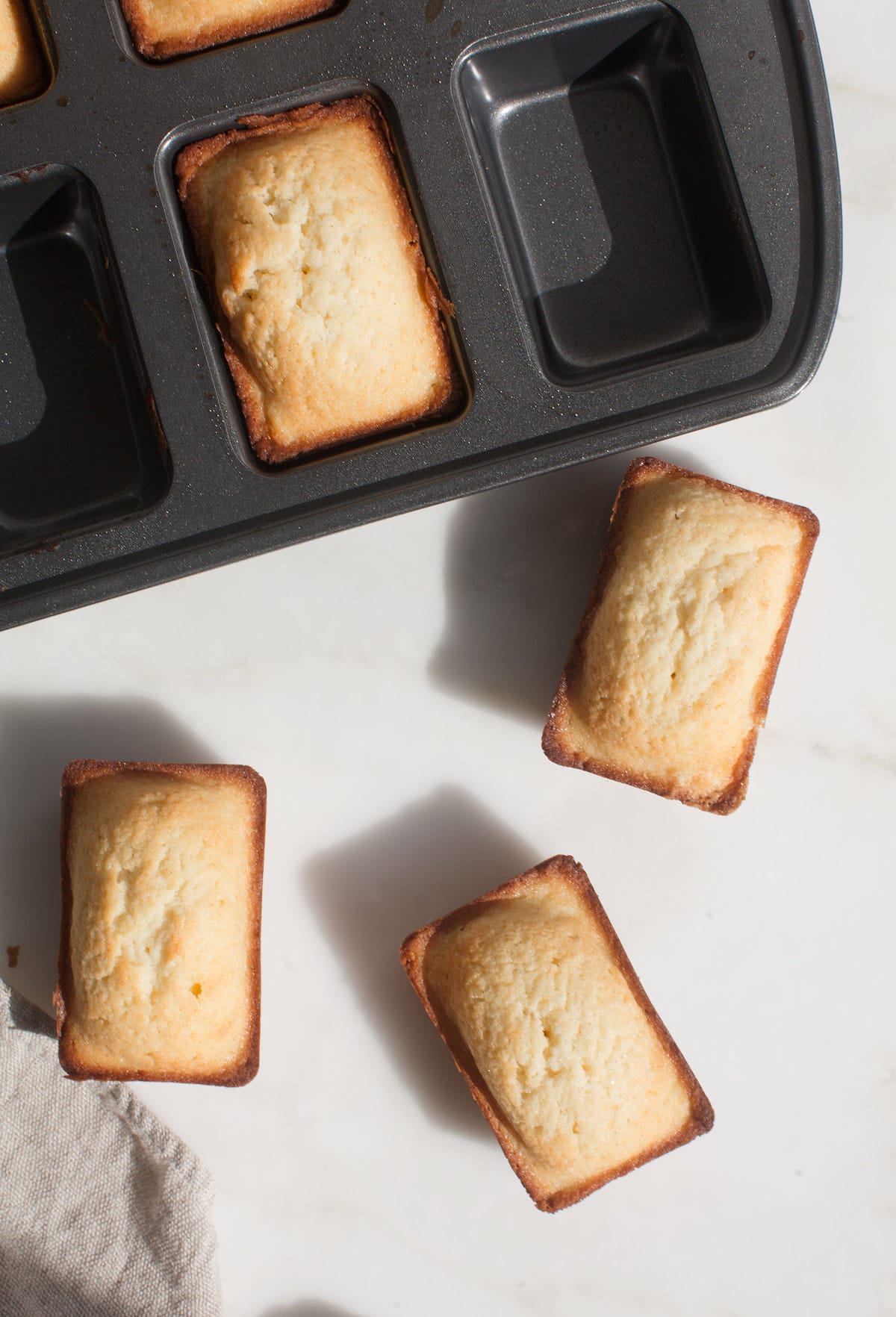 The person who was designing this was using their brain because it uses the same amount of batter as a typical 9×5-inch loaf of anything. So, that means if you don't want to buy this pan, you can simply make a larger pound cake and all will be good in your world. It also means, if you do buy this pan, you can rest assured that you can reuse this pan to make mini banana breads, zucchini breads…the sky is the limit.Thank you, human, who was using their brain when they designed this!
Can we talk about how much I love lebneh frosting? It's almost like a more tart version of cream cheese icing. This is a cross between a glaze and a frosting.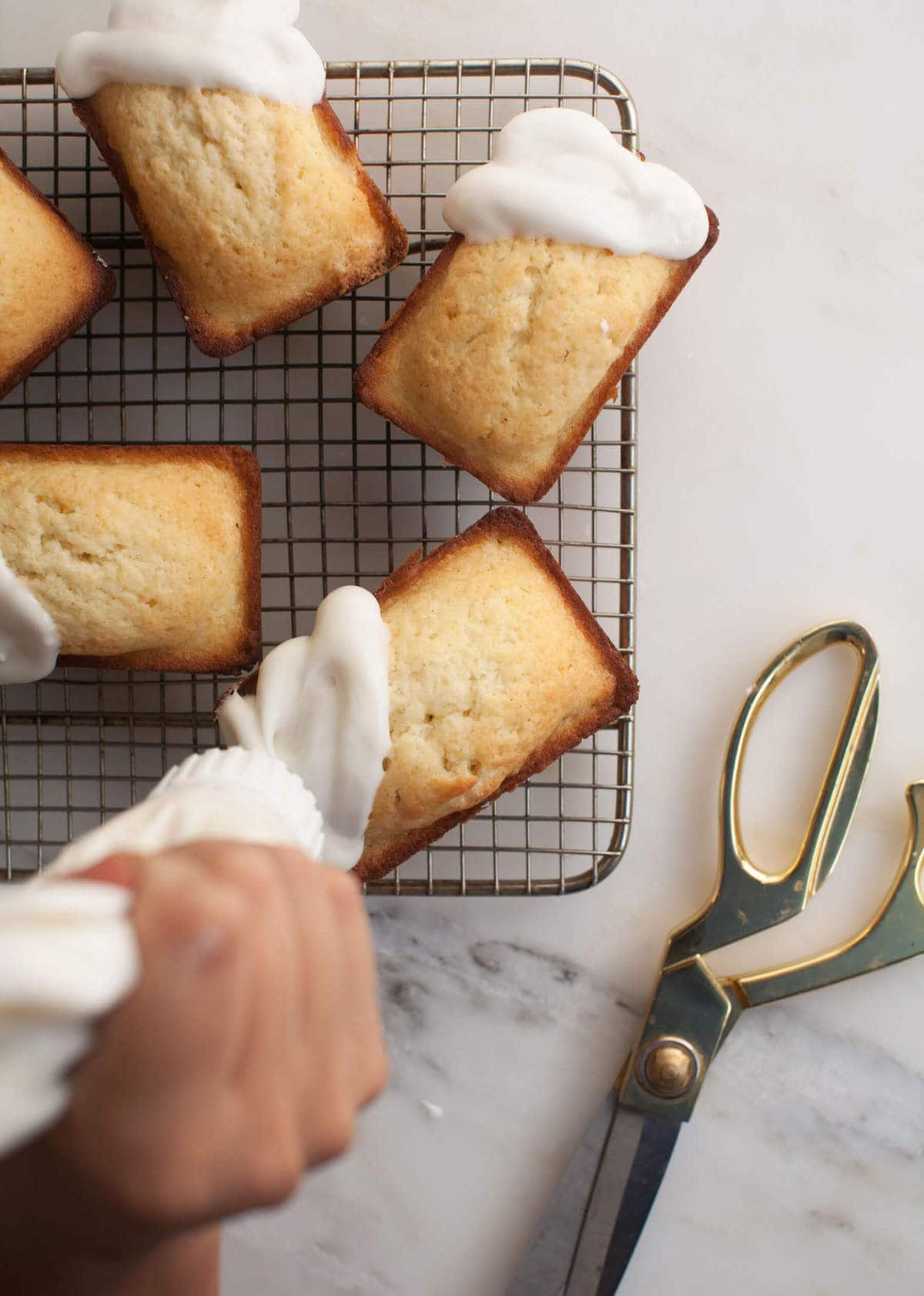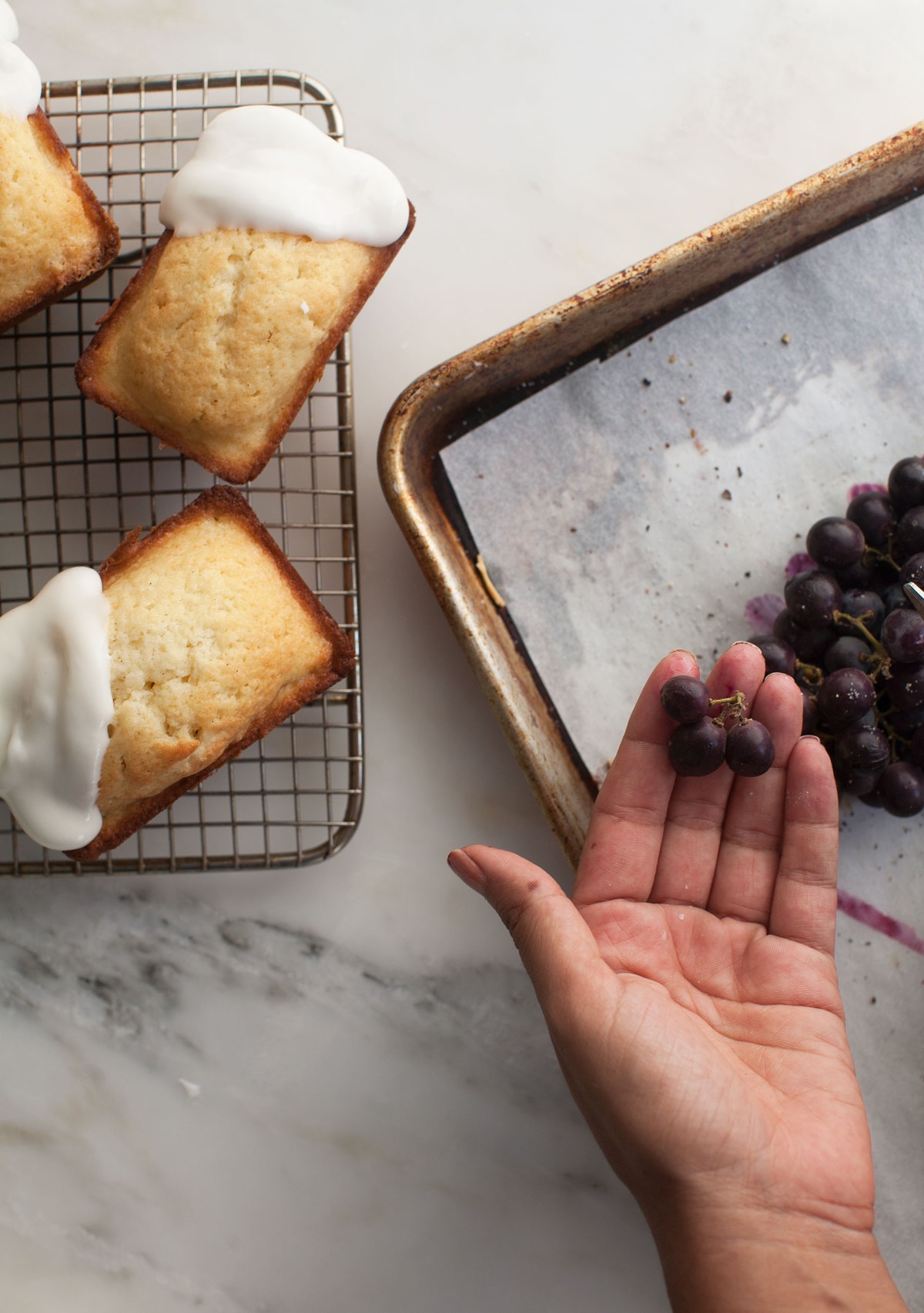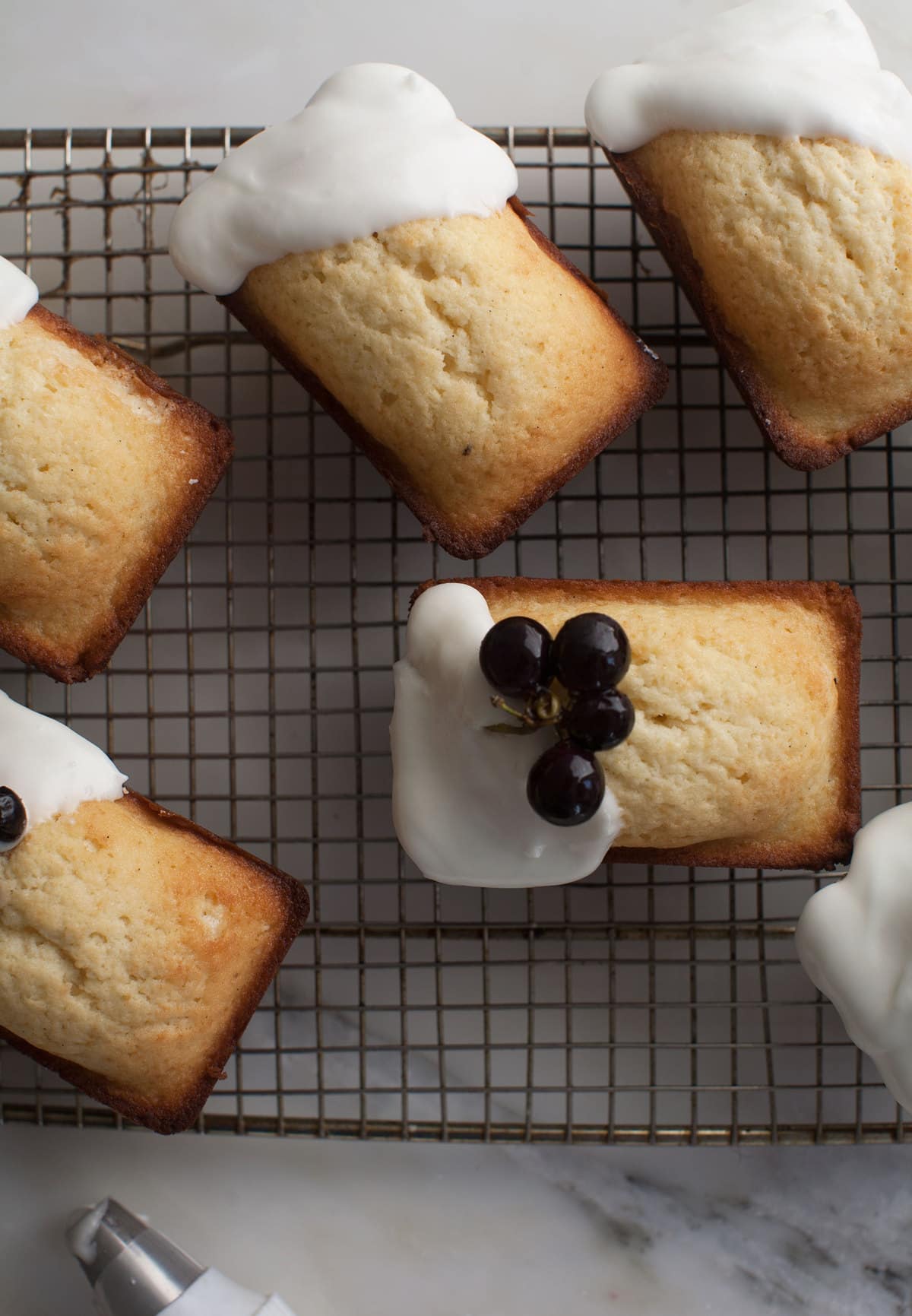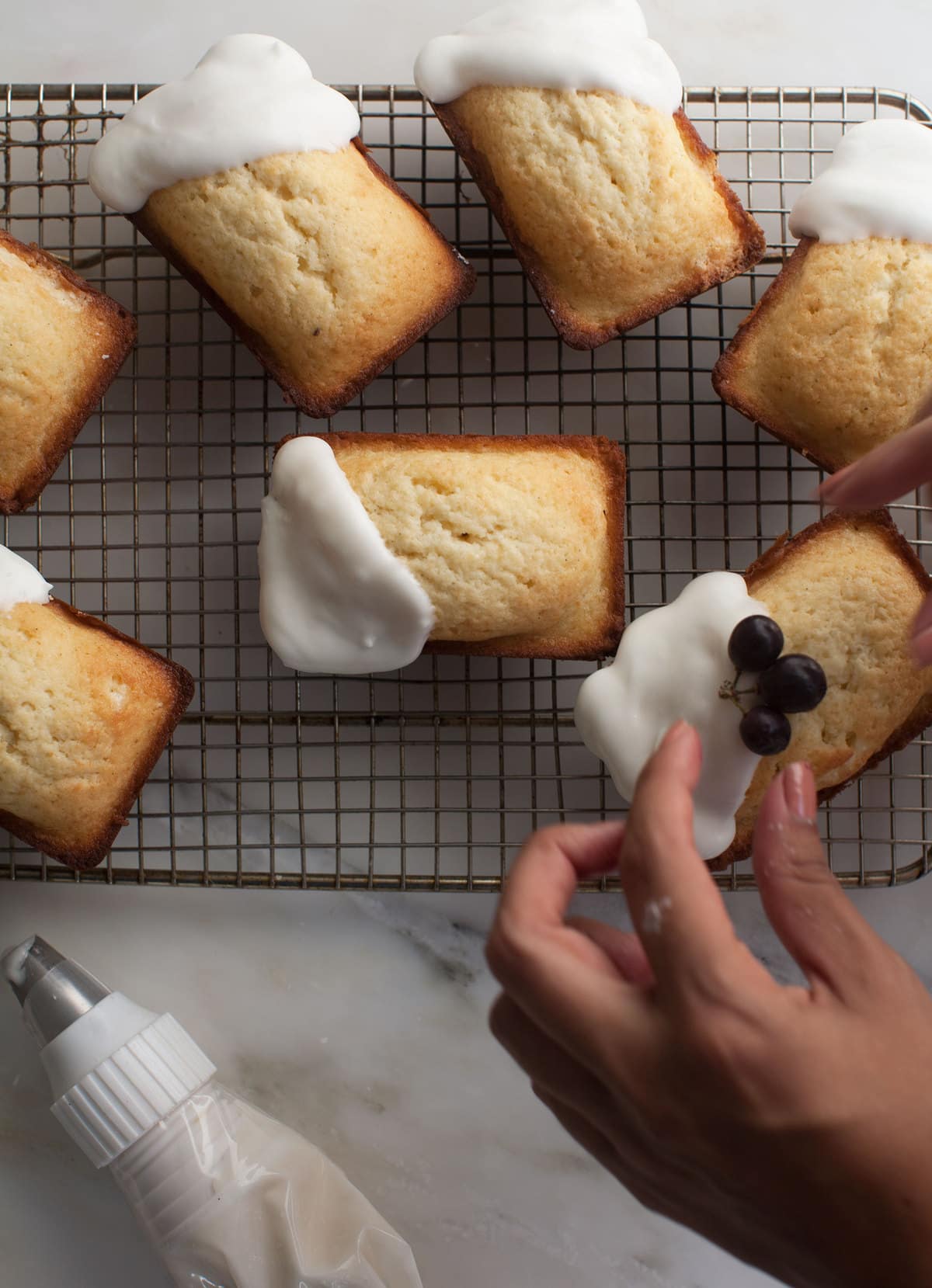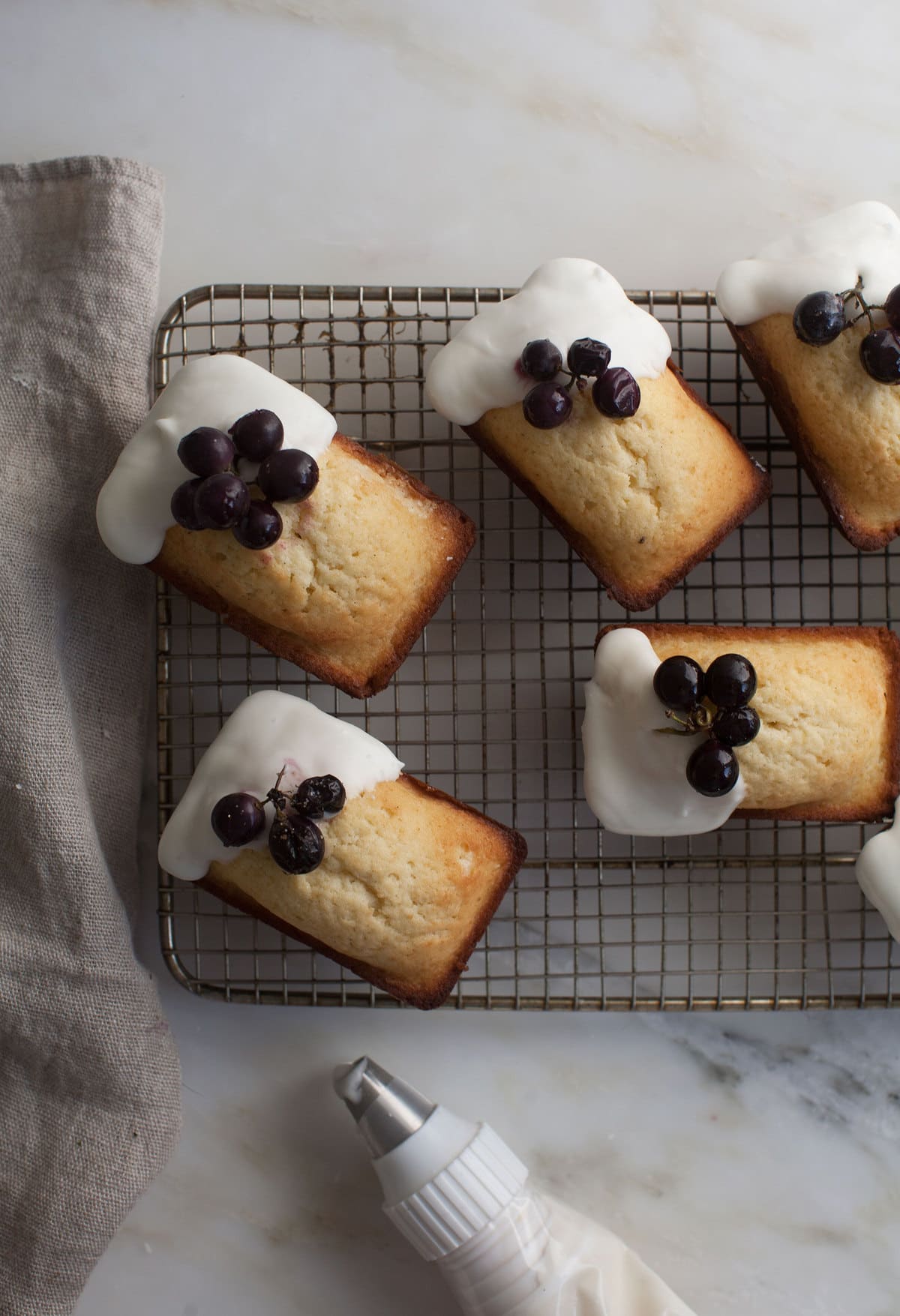 The pound cakes are basically this recipe. This isn't an entirely new recipe. I posted it last year, during the holidays. I was a bit hesitant to remake it but I wanted to make the frosting! And I wanted to use the damn pan. If this is considered repurposed content then not to worry, I'm making like a million things this weekend that your eyeballs have never ever seen!
Also, not to all holiday in your face because the thought of it is sort of making me sleepy, but this would be perfect for lil' food gifts. Make these pound cakes, wrap up and boom! PRESENT!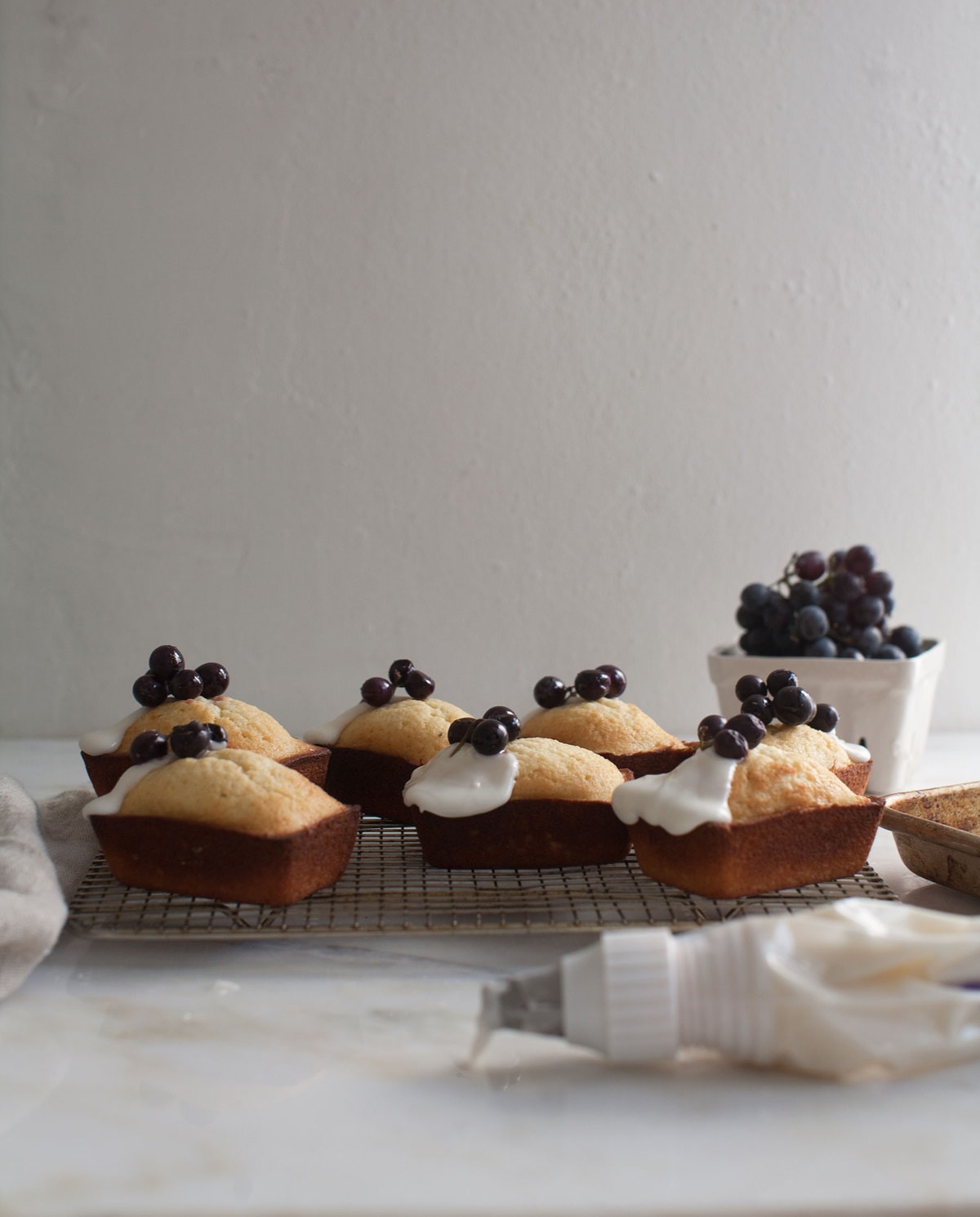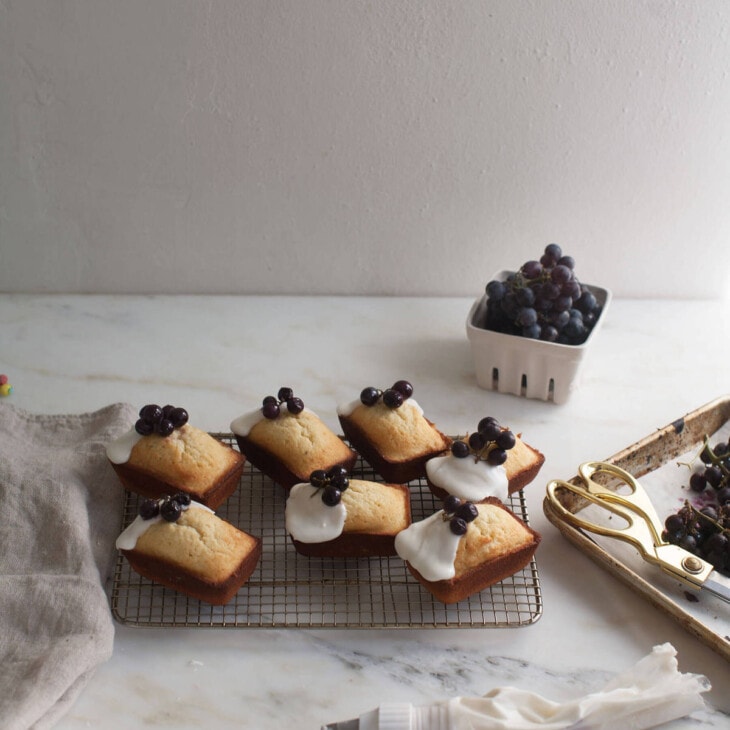 Print Recipe
Mini Vanilla Pound Cakes with Lebneh Frosting and Roasted Grapes
Serving Size:
mini pound cakes or 1 (9x5-inch) pound cake
Ingredients
Pound Cake:
2

cups

all-purpose flour

1

teaspoon

salt

1/4

teaspoon

baking powder

1/2

vanilla bean

scraped

1 1/4

cup

pure cane sugar

white granulated sugar is fine

1

cup

2 sticks unsalted butter, at room temperature

3

large eggs

room temperature

1/3

cup

whole milk
Labneh Frosting:
2

cups

plus 2 tablespoons powdered sugar

sifted

1/4

cup

labneh
Roasted Grapes:
1

small bunch of purple grapes of choice

the size is important here - make sure they're on the smaller side

Pinch

of salt

Pinch

of pepper
Instructions
Preheat oven to 300 degrees F. Grease each cavity in your mini loaf pan with cooking spray. If you're using a 9x5-inch loaf, spray that with the cooking spray. Set aside.

In a medium bowl, mix together the all-purpose flour, salt and baking powder. Set aside. In the bowl of a stand-up mixer, mix together the vanilla bean caviar and sugar until the little speckles of vanilla bean are mixed throughout.

Add the softened butter to the bowl of a stand-up mixer. With the paddle attachment on the mixer, beat the sugar and butter together until light and fluffy, about 3 minutes. Mix in one egg at a time, being sure each egg is incorporated before adding another.

Add the flour mixture to the butter mixture, alternating with the milk, beginning and ending with the flour. Pour the pound cake batter into the prepared the mini loaf pan cavities or the 9x5-inch loaf pan and transfer to the oven to bake. The mini loafs will take about 25 to 30 minutes. They should appear domed and golden brown at the edges. Test their doneness by inserting a skewer into the center; it should come out clean.

If you're using a 9 x 5-inch loaf pan, the pound cake will take 50 to 55 minutes, until a skewer inserted into the center comes out clean. Allow the cakes or cake to cool for 5 minutes in the pan and then invert onto a cooling rack.

While the cakes are cooling, turn your oven up to 400 degrees F. Line a baking sheet with parchment. Lay the grapes onto the baking sheet and sprinkle with salt and pepper. Transfer to the oven to roast for 10 minutes. I like the grapes to be slightly softened and juicy but not so cooked they fall apart. Set aside to cool. Using a pair of scissors, clip of baby vines of two to three grapes for mini loaf pans, larger vines of six to seven grapes for a larger loaf.

To make the frosting, add the sifted powdered sugar into the bowl of a stand-up mixer. Add the lebneh and beat until very smooth.

To assemble the cakes, frost them as you like. You have options! You can transfer the frosting to a piping bag and pipe it on how you like. I sort of did a triangle situation in the corner. If you do this, serve the cakes with a side of frosting; you'll have extra and it's delicious. However you frost it, garnish it with a mini vine of grapes.
Notes
If you don't own a stand-up mixer, you can make this whole thing in a large bowl with a hand-mixer.
Keep in mind that if you're using a larger loaf pan, the prep time and cook times above will be longer.
If you can't find labneh, you can use Greek yogurt. You may need to play around with the consistency.
Also note that labneh consistencies vary so you may need to add a splash of milk to the frosting or add a tablespoon or two of powdered sugar to get the right consistency.