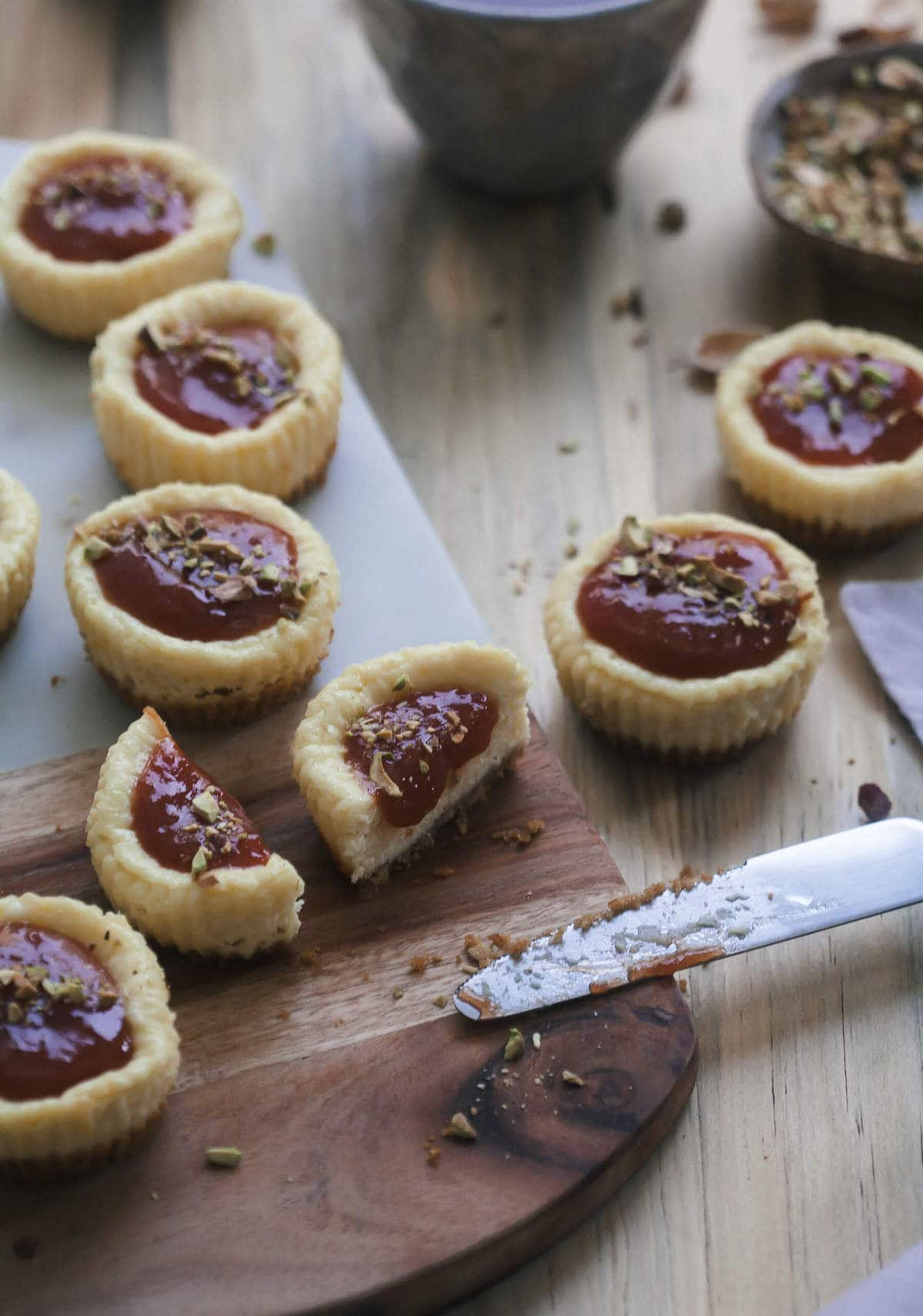 This week has been fun!
I feel like the only person on the planet who haven't given Pokemon a chance. I think it's because I'm scared of walking into a pole or worse a car or even worse, off a cliff. So I'm easing into that one super patient like. Maybe this weekend I'll give it a go, you know?
These mini cheesecakes were made a few weeks ago when I was craving the richness and coolness of cheesecake. This cheesecake is part cream cheese, part Greek yogurt which makes it OH SO GOOD.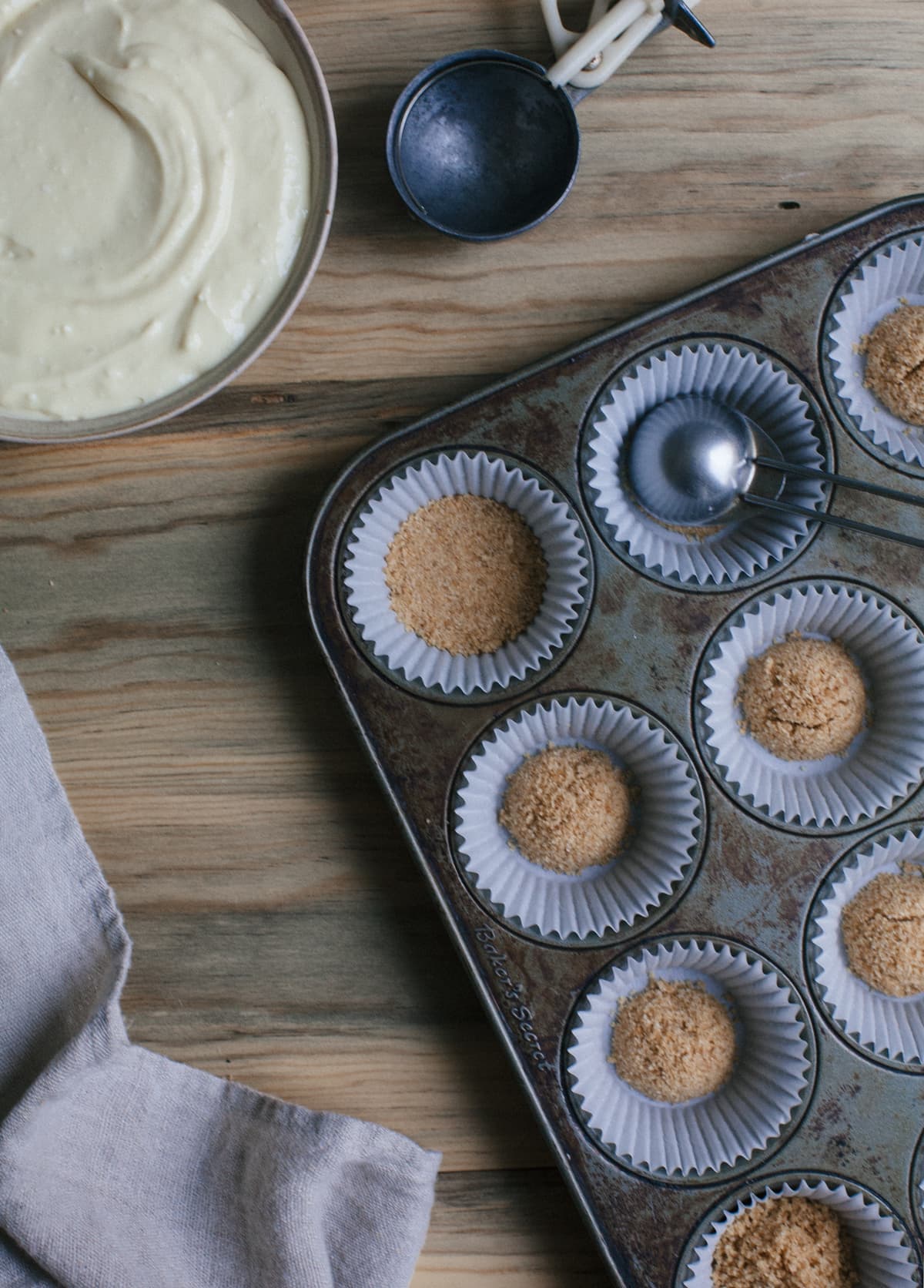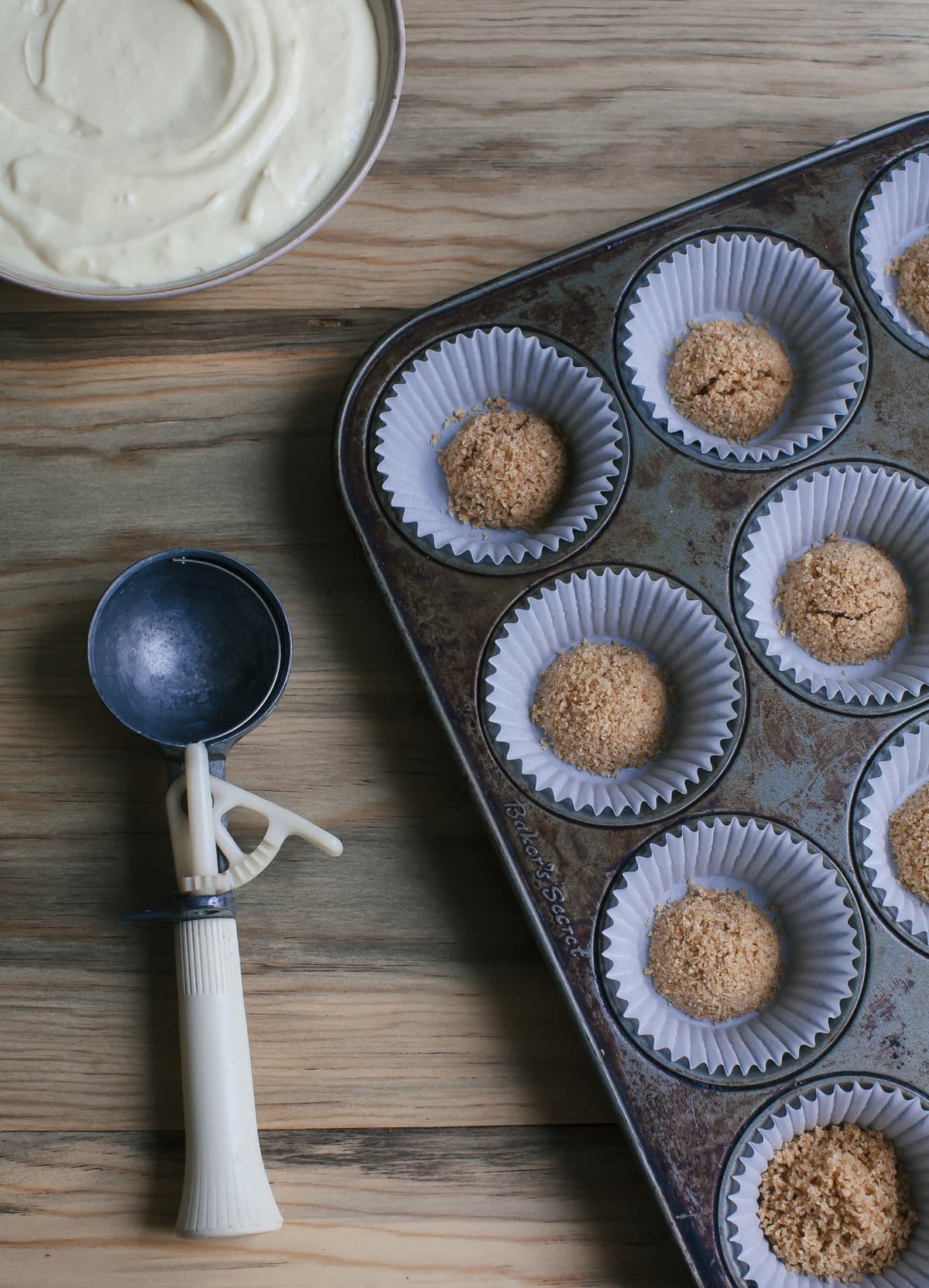 The best part about them is that they're mini so you can eat like four and it'll make you feel a lot better about your life than eating a whole slice of cheesecake to yourself. This is dessert math. It works out well.
These are topped with a guava glaze. By the way, guava is maybe my favorite word ever. If you say it the Spanish way it's the prettiest word ever. "Y-AVA!"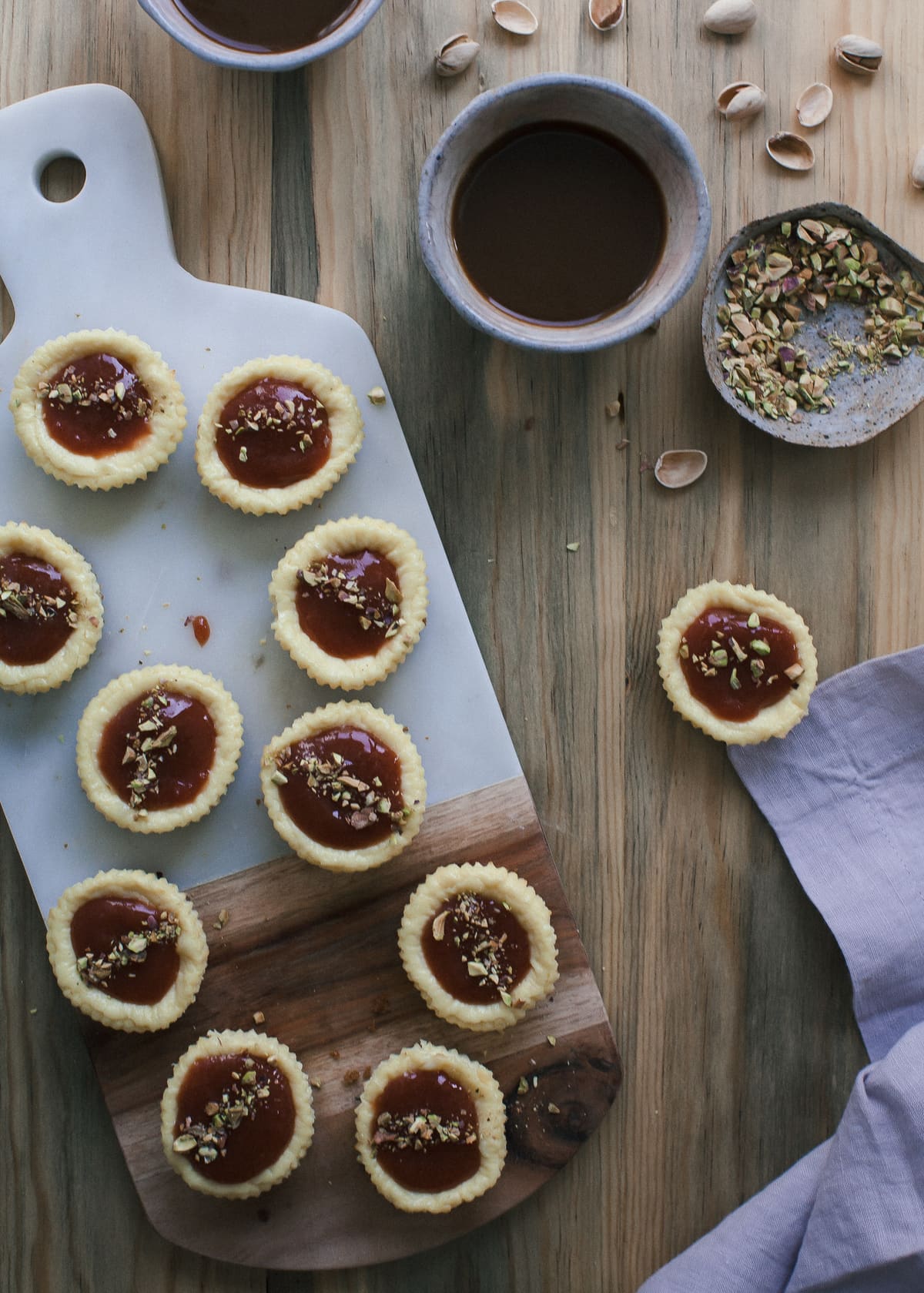 If you're having trouble finding the glaze, which I found at a Latin super market, then feel free to fill it with any jam you like.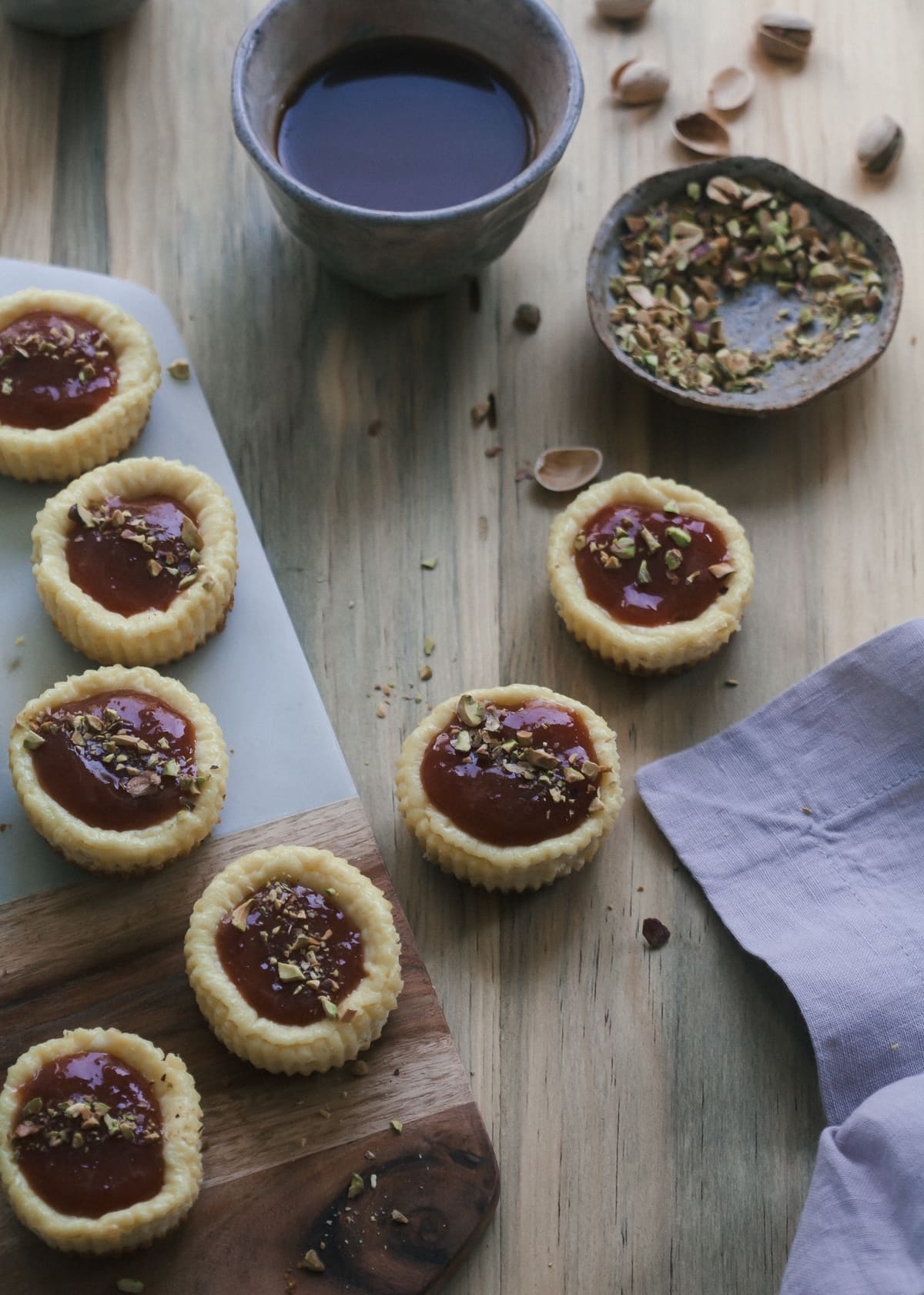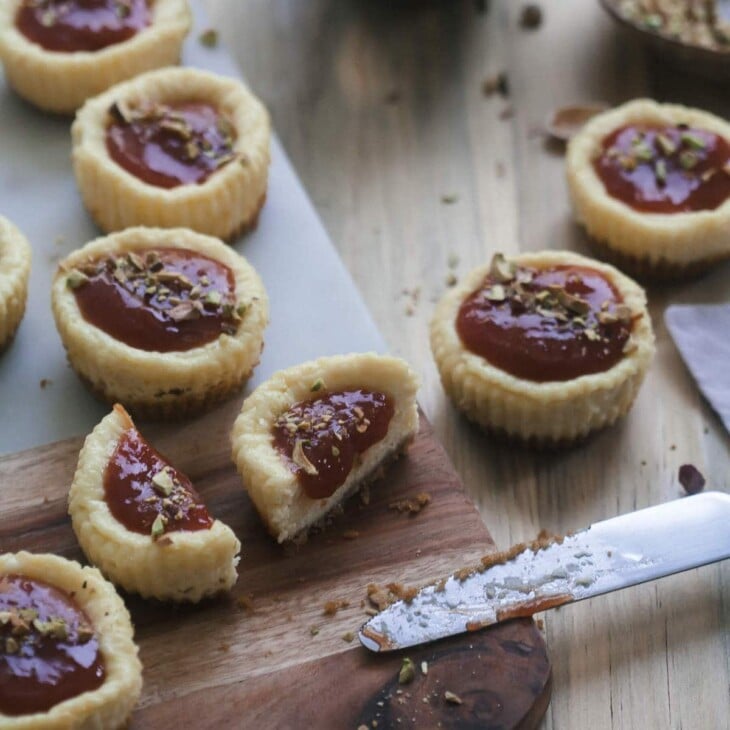 Print Recipe
Mini Cheesecakes with Guava Glaze and Pistachios
Serving Size:
mini cheesecakes
Ingredients
Crust:
3/4

cup

graham cracker crumbs

from about 4 bricks of graham crackers

2

tablespoons

sugar

1/4

teaspoon

salt

2

tablespoons

unsalted butter

melted
Filling:
12

ounces

cream cheese

softened

6

tablespoons

sugar

1/4

cup

Greek yogurt

Pinch

of salt

1

teaspoon

vanilla extract

2

large eggs
Guava Glaze:
1/2

cup

guava paste

6

tablespoons

water

1

tablespoon

fresh lemon juice

from 1 lemon

2

tablespoons

minced pistachios
Instructions
Preheat your oven to 325 degrees F. Place 12 muffin liners in your muffin tin.

To make the crust: Add all of the ingredients to a small bowl; mix all of the ingredients together. Add one tablespoon of crust to each of the cupcake liners and firmly press it to the bottom of the liner.

To make the filling: Add the cream cheese and sugar to the bowl of a stand-up mixer with the paddle attachment. Beat the two ingredients together until light and fluffy. Next add the yogurt, salt, vanilla extract and eggs and beat once more until smooth. Add two tablespoons of filling to each liner. Lightly tap the muffin tin on the kitchen counter until the cheesecake filling is smooth on the top. If it's still not working, you can use a small spoon to make 'em nice and smooth.

Transfer to the oven to bake until puffed and set, about 25 to 30 minutes. Cool for 30 minutes on the counter and then transfer to the fridge to firm up for 2 hours.

To make the glaze: add the guava paste and water to a small saucepan and remove once warm to the touch. Transfer the mixture to a food processor and pulse until smooth. Stir in fresh lemon juice.

To assemble: add a dollop of guava paste to the center of each cheese cake and then top with pistachios. If you like, feel free to remove them from the liners (I think they look cuter this way).