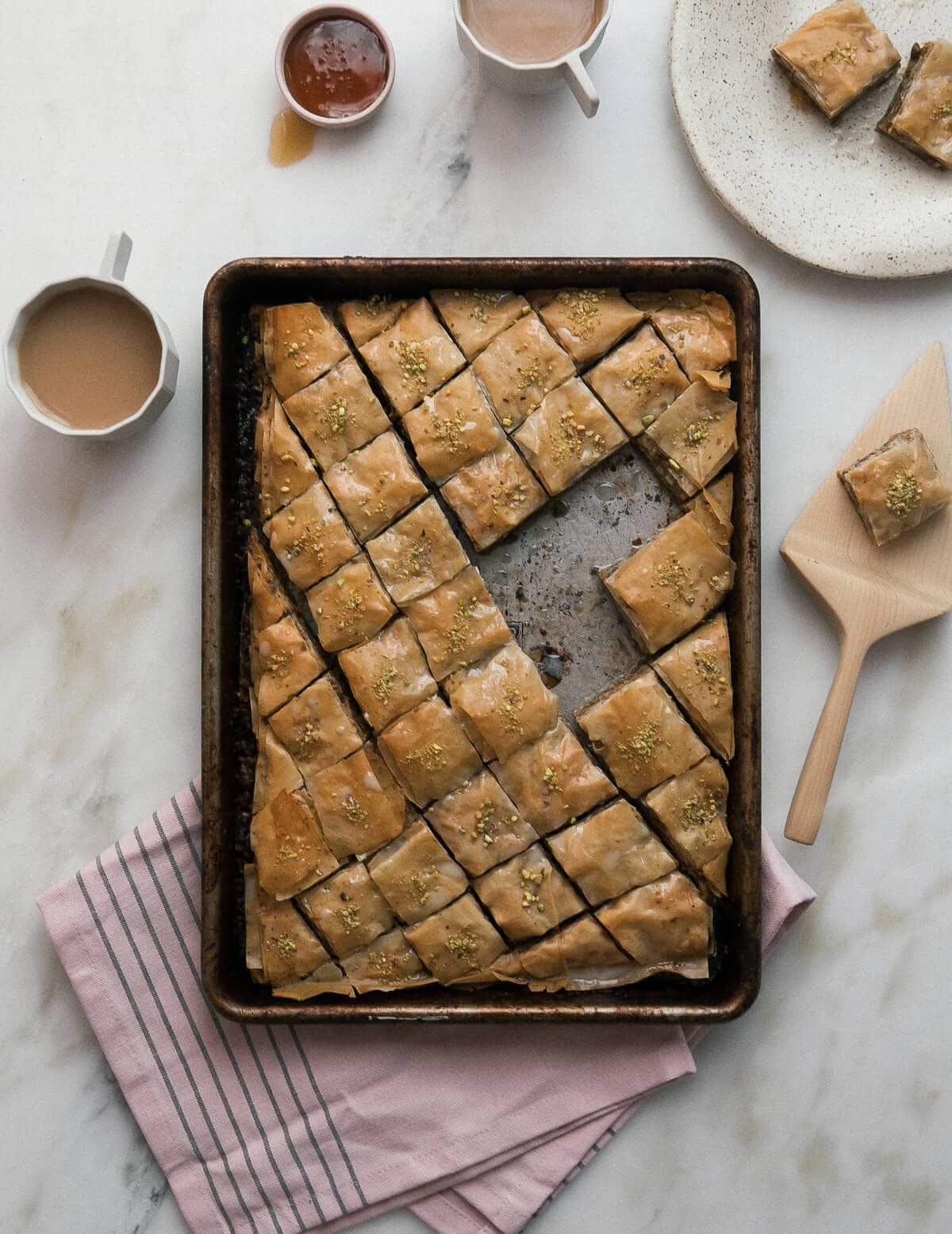 I go to Italy on Tuesday! AHHH!! I'm so excited. But also there's, like, that crazy panic that ensues when you're going to be gone for a long time. I'm feverishly trying to meet a bunch of deadlines I have. And I'm also trying to wash clothes and make sure I have enough underwear and socks for eight whole days. I also wanna look kinda cute but haven't had the time or energy to go shopping or do any of that. I KNOW, LIFE IS HARD!
I'm also super excited about Fenty Beauty. I'm going to try and find some time this weekend to head to Sephora to get some stuff for my trip. I'm super excited to try out the tones of the foundations because the shade range is huge! I think that's rad. And no one is a bigger badgirlriri fan than meeeeee!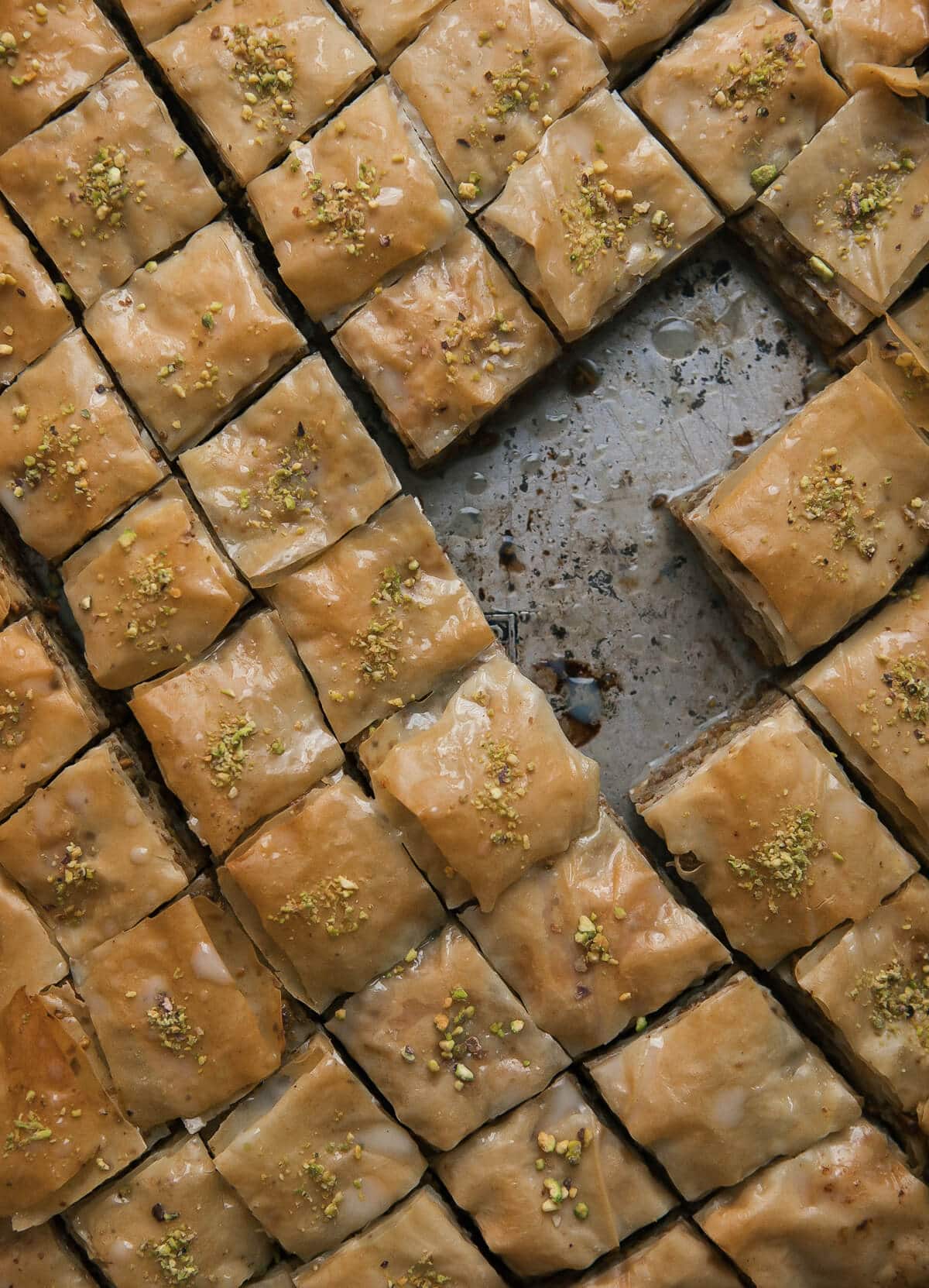 Let's talk about this baklava now because it's SO GOOD.
When I first moved to LA, my friend Setu took me to this place and she forced me to order her new obsession—this milk and honey milkshake. It was so long ago and yet I remember them vividly. I was thinking the other day, why aren't there more milk and honey things because the combo is so soothing and delicious.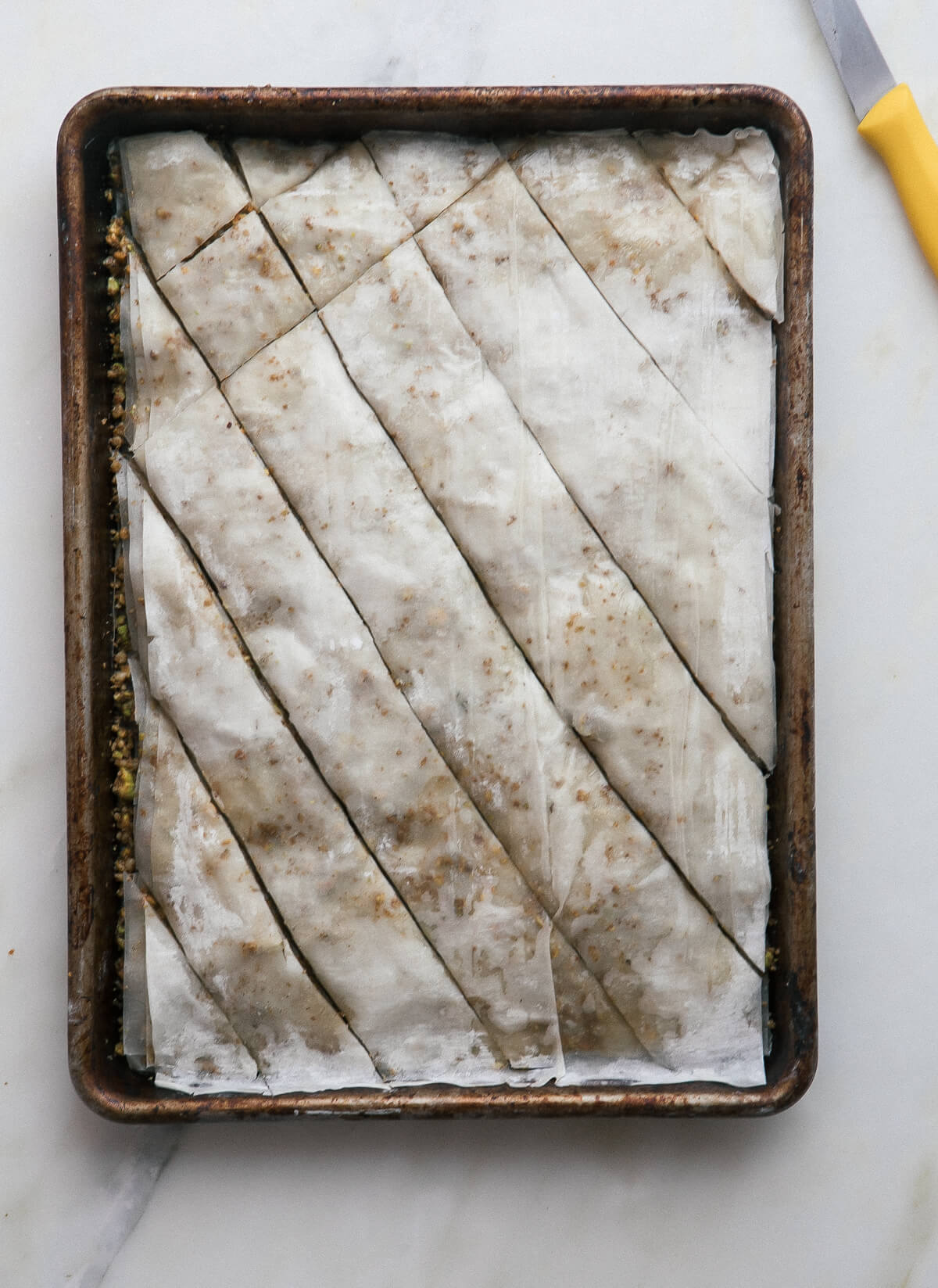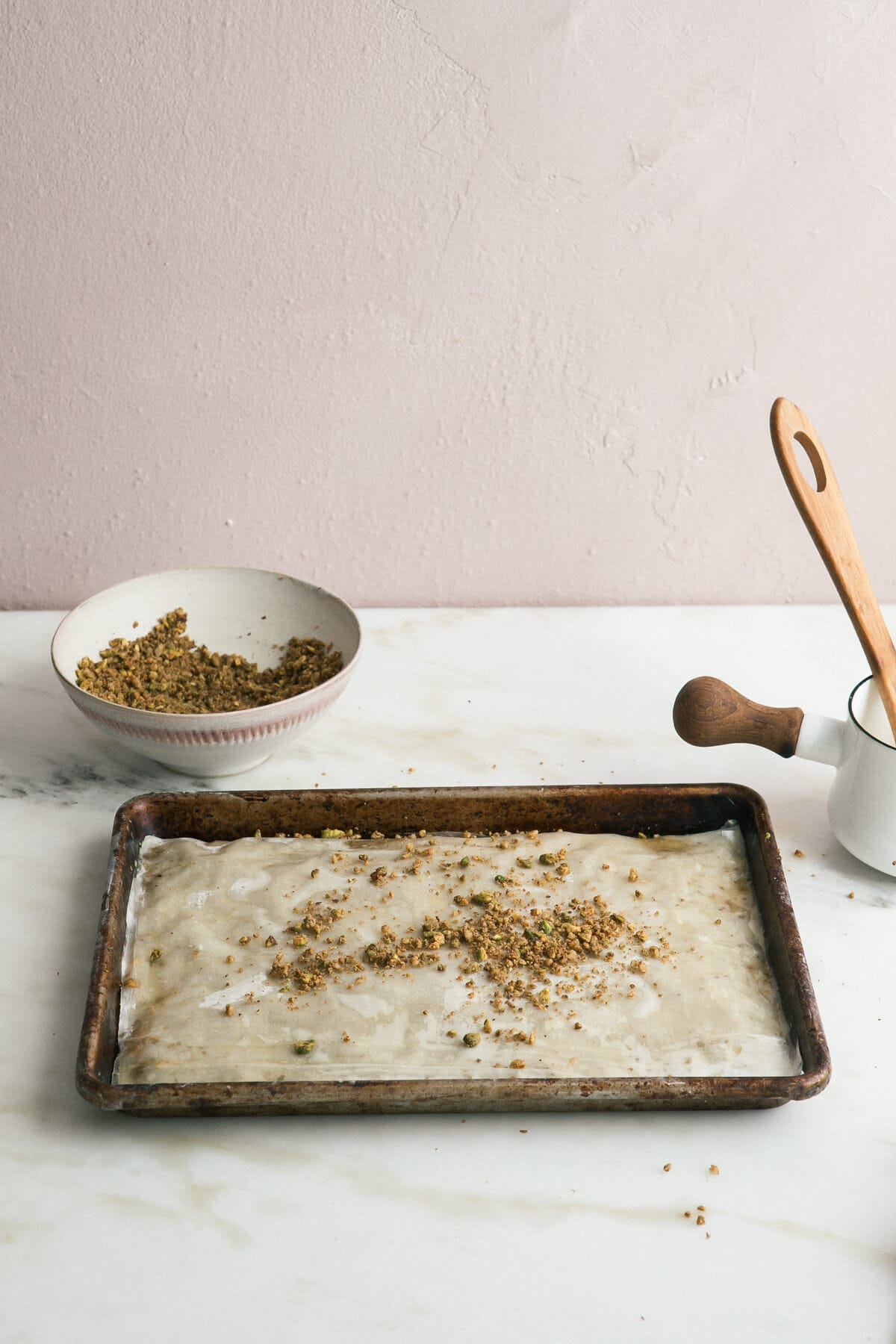 I thought pouring this combo over baklava and letting it soak in and do its thing would be super fall-like and delicious.
It took me a few times to get this baklava right because my first go around was a hot mess. I was shy about adding all of the syrup because it seemed like too much but I quickly found out that it definitely needs it. Just like a tres leches cake, it soaks it all up and if not added, it tastes try and too crispy.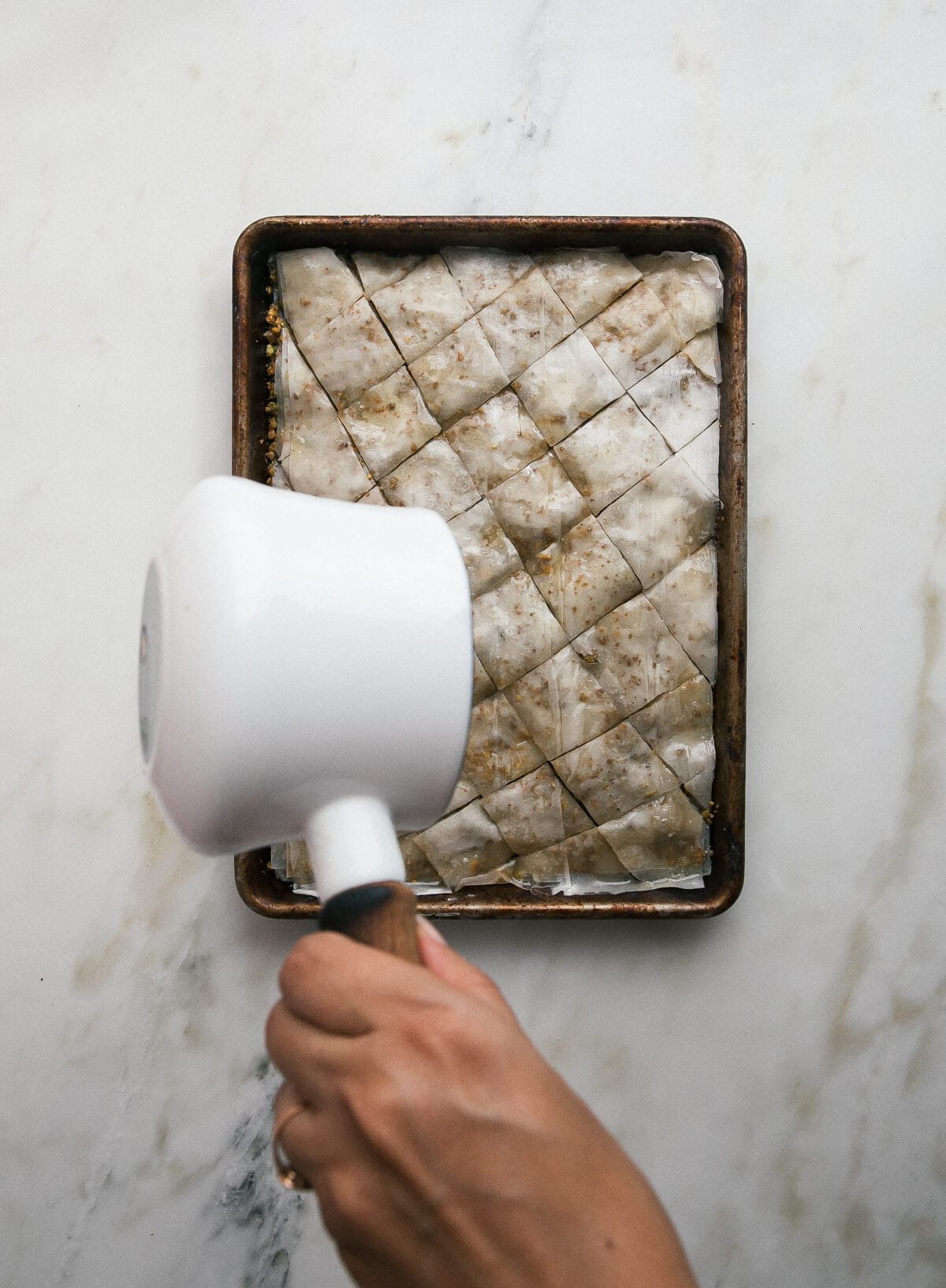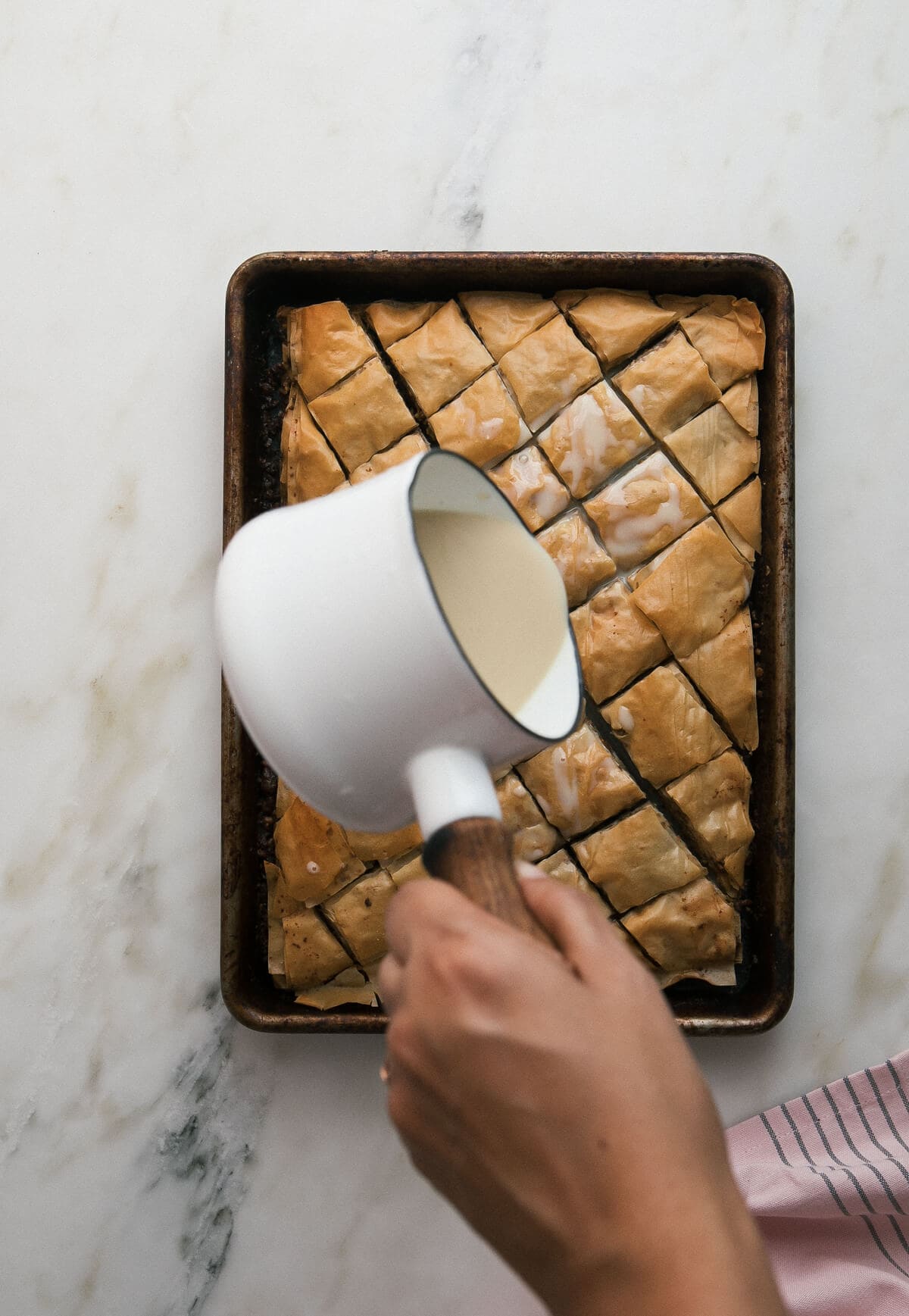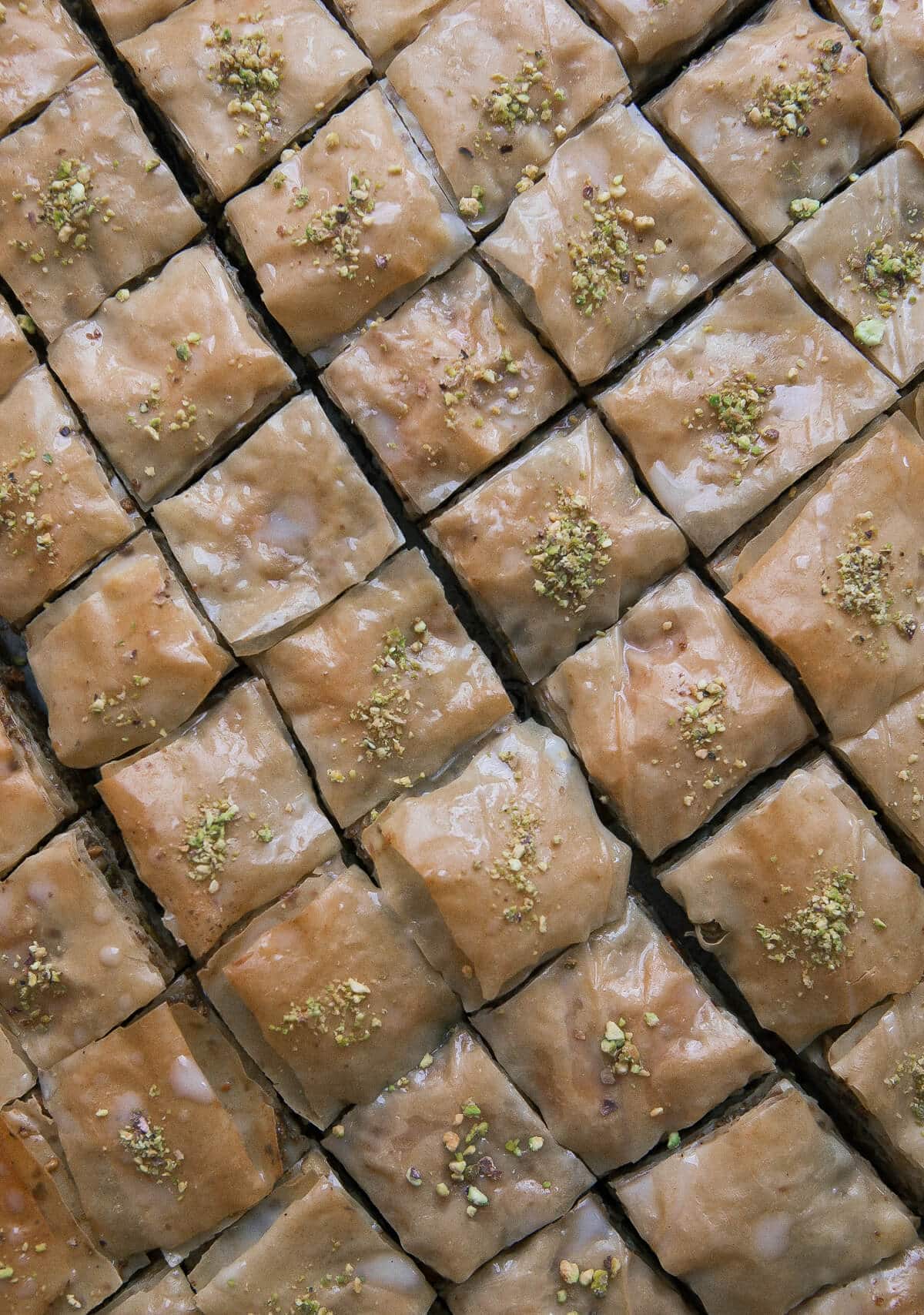 The filling combo of walnuts and pistachios is so good. I love the softness from the walnuts and the crunchiness from the pistachios.
I asked a few months ago, but if you have any recommendations for Bologna, Modena and Milan, send them my way in the comments below!! I CAN'T WAIT TO VISIT.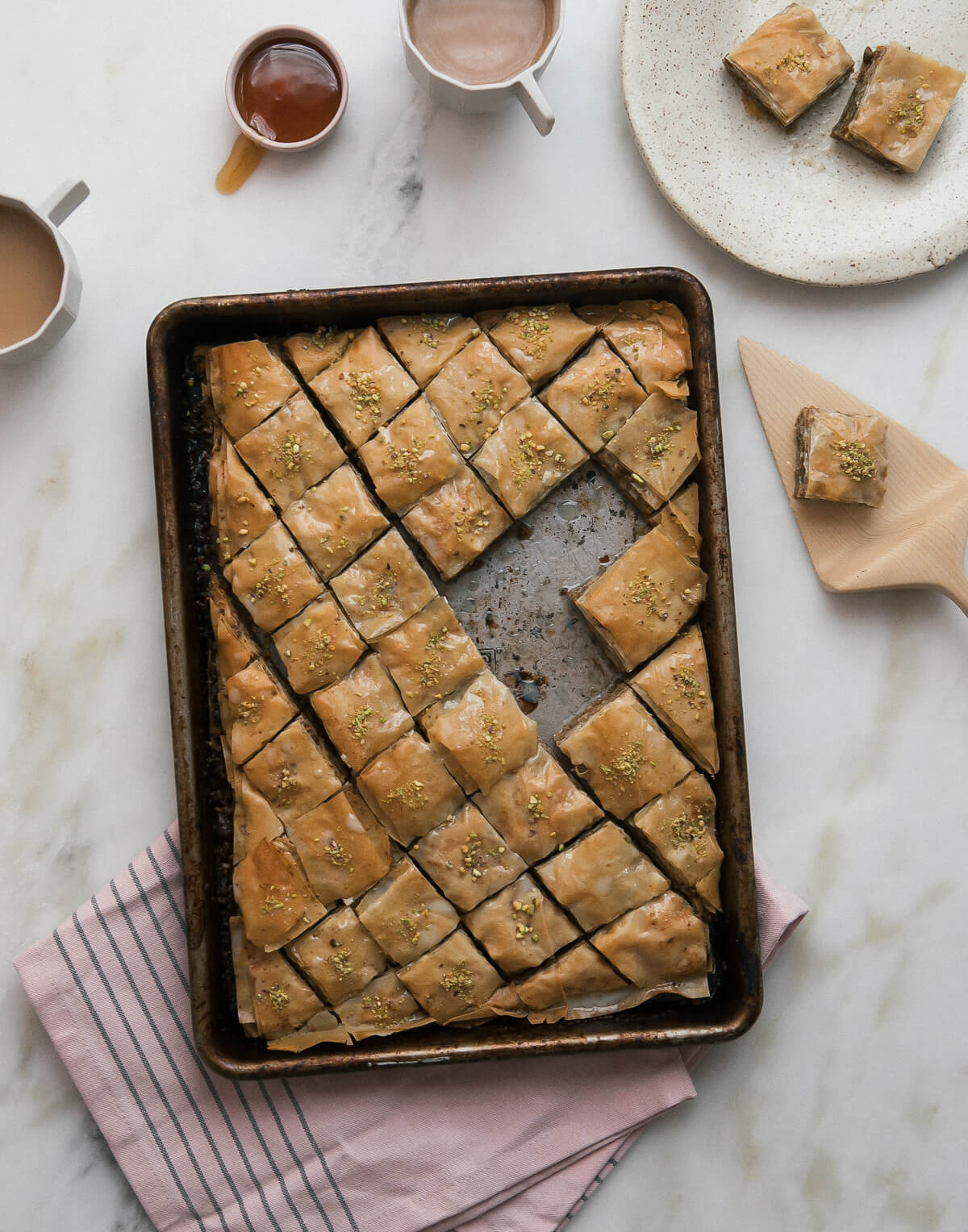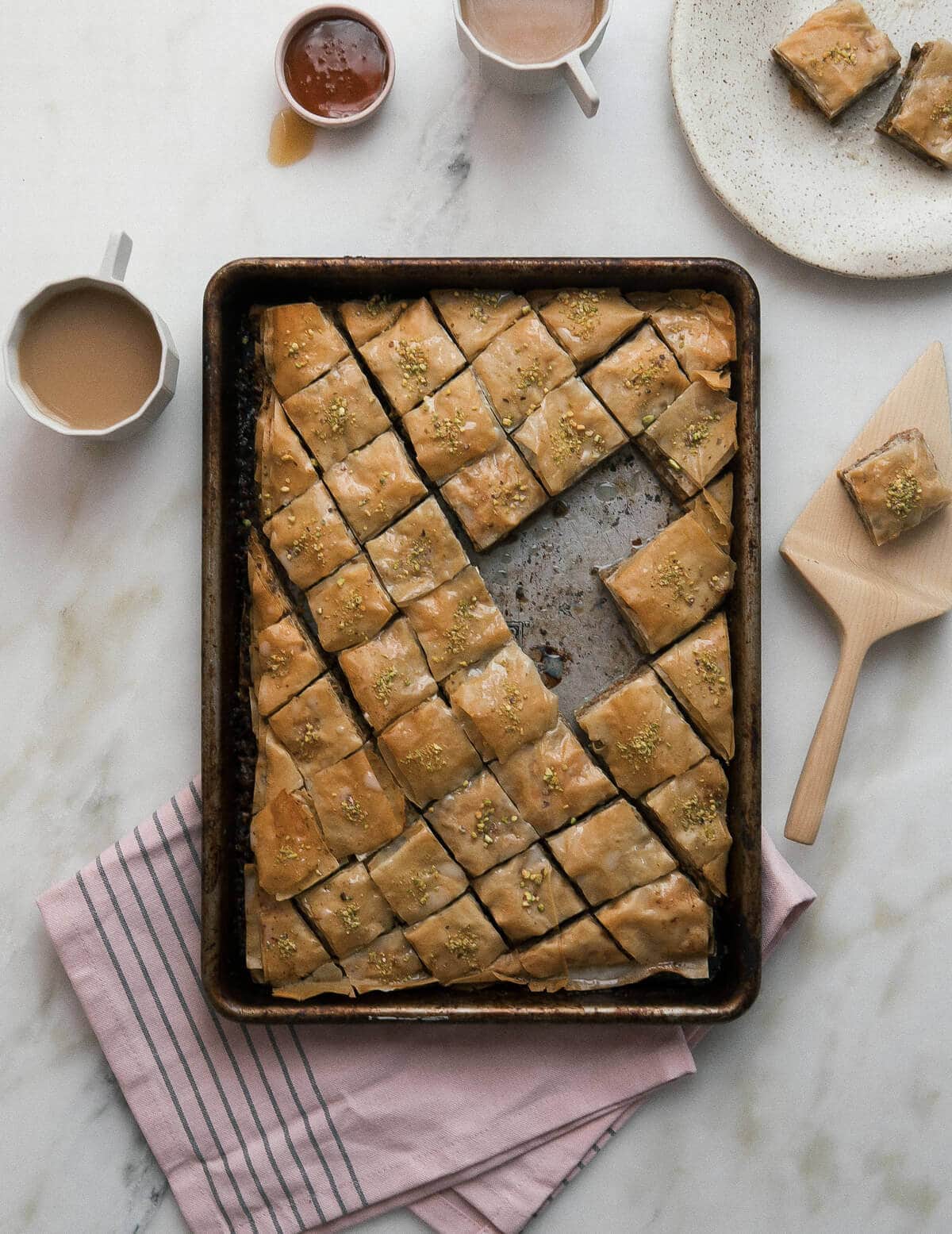 Milk + Honey Baklava
Print
Ingredients
Clarified Butter:
1/2

cup

unsalted butter

,

cubed (this can be a rough cube, ain't got to be perfect)
Baklava:
1

cup

walnuts

1

cup

1/2 cup pistachios

2

teaspoons

ground cinnamon

1/2

teaspoon

salt

1/2

pound

phyllo
Syrup:
3/4

cup

sweetened condensed milk

1/4

cup

boiling water

2

tablespoons

honey

1/4

teaspoon

vanilla extract
Directions
Clarified Butter:
In a small saucepan, set over medium-low heat, add the butter. When the butter has melted it will begin to bubble and the milk solids will rise to the top. Using a spoon, skim the top of the melted butter and discard the milk solids. Run the butter through a small sieve or a cheese cloth to remove any excess milk solids. We want to do this so the butter doesn't burn in the oven. Set the warm butter to the side.
To Make the Baklava:
My phyllo dough came in a 1 pound box. I used a pair of scissors and cut my phyllo dough in half (1/2 pound). (I saved the other half in the freezer for another time.)

Preheat the oven to 350 degrees F.

In a food processor, add the walnuts, pistachios, cinnamon and salt. Pulse until very ground, about 1 minute.

Next, grab a clean kitchen towel and dampen it, being sure to wring out any excess water. Place it over the thawed phyllo dough as you assemble the baklava. (Phyllo dough tends to dry out very quickly and assembling the baklava takes a bit of time. The damp kitchen towel will help with this.)

Brush the first sheet of phyllo dough with melted butter and transfer it, buttered-side down, into the baking dish. Add a teaspoon or two of the walnut mixture. Repeat by buttering a sheet of phyllo dough and then spreading a teaspoon or two of walnut mixture. Continue until you've worked through the phyllo dough/filling.

Using a sharp knife, slice the baklava into 1-inch diamonds or squares. Transfer to the oven to bake for 30 to 35 minutes, until the top is lightly golden brown and crisp.
To Make the Syrup:
While the baklava is baking, let's make the syrup! In a measuring cup, whisk together the sweetened condensed milk, hot water, honey and vanilla extract.

When the baklava comes out of the oven, drizzle the syrup on top. Allow it to sit for 1-3 hours so it has a chance to marinate! Serve.