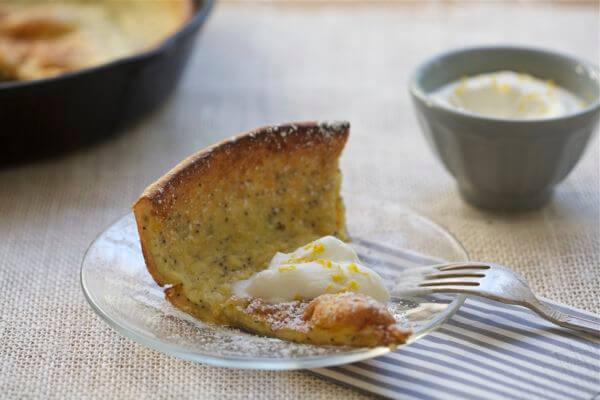 When did fortune cookies stop being fortune cookies and start becoming trite phrases of knowledge? Like, don't tell me to "live in the moment" or whatever; tell me how many kids I'm gonna have! tell me if I'm gonna get a raise! tell me if that thing I'm stressing about is gonna work out!
Our current fortune cookie reality upsets me, but only because I'm passionate about them. I wish all foods came with fortunes or love notes or Lotto numbers. This dutch baby inflates so high that it could fit a ton of them in its center. How would we get piece of paper in there? I dunno. I wish I knew the secret. I have a feeling it'd involve a lamenting machine and some note submersion. Waking up to this fluffy, tart, sweet thing and some life direction would be cool.
Also, more cutting boards should be shaped like animals. They're cute and this one makes me want bacon, which sort of disturbs me.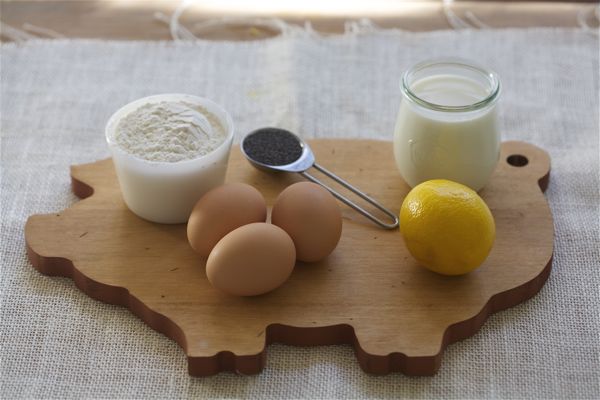 Dutch babies are so cool.
If you've never had one, let me explain a lil'. Their batter is slightly different than your typical pancake batter. It's more similar to, say, a crepe batter: light, thin, with a few lumps.
There's no leavening in this thing (i.e., baking soda or baking powder) so it gets its height all from the eggs working with the heat in the oven.
When it exits the oven it's nice and tall and proper. A showstopper, really. But as it sits out in the realities of 70 degree temperatures, it falls pretty quickly. Don't worry, though, it's still tastes delicious.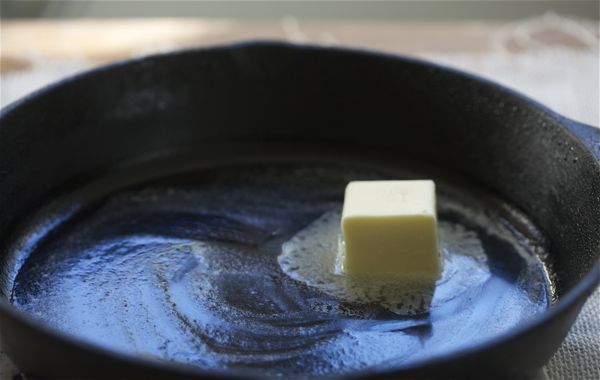 I like to think that this is perfect for a Winter-ish morning when Meyer lemons are everywhere. If you can't find Meyer lemons, not a big deal at all, normal lemons will work just fine.
A lot of people have issues with tart/sweet things. And honestly, I'm kind of on that bandwagon. I like tart desserts to be more sweet than tart. This Dutch Baby follows that mantra. And since I also don't want to eat dessert for breakfast, it's not super sweet either.
I think it has a nice balance, while the poppy seeds and crust give it a nice crunch.
Solid, fun breakfast.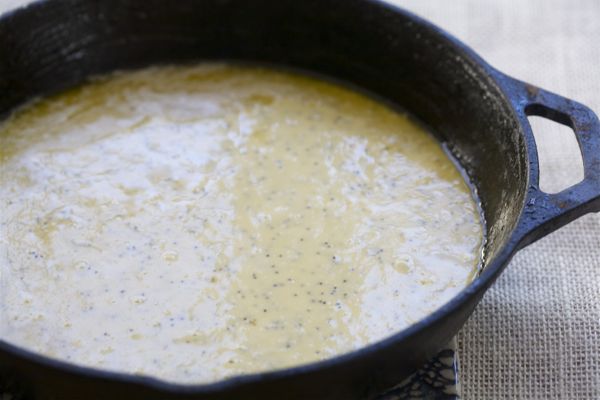 In other news, has anyone ever played the Lotto numbers on the back of a fortune cookie and actually won?!?!
This important information for all of us!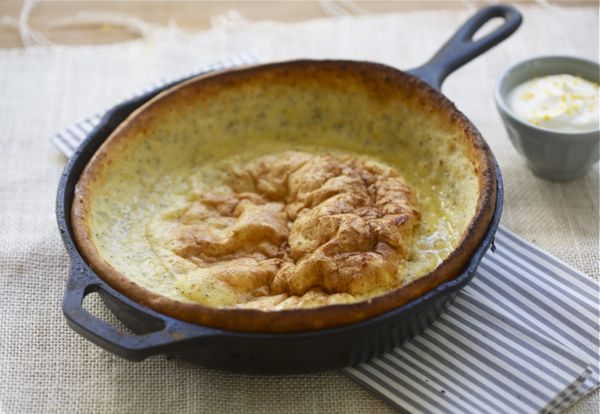 Meyer Lemon Dutch Baby
Batter:
2⁄3 cup all-purpose flour
3 tablespoons sugar
1 meyer lemon (for zest and juice)
1⁄8 teaspoon salt
2⁄3 cup plus 2 tablespoons whole milk, at room temperature
3 large eggs, at room temperature
1 teaspoon pure vanilla extract
1 scant tablespoon poppy seeds
2 tablespoons (1⁄4 stick) unsalted butter
Topping:
1/2 cup heavy cream
2 tablespoons confectioner's sugar
1/2 teaspoon pure vanilla extract
1/2 teaspoon meyer lemon zest
1. Preheat the oven for 2 to 3 minutes to 400°F. Place a 10-inch cast-iron skillet in the oven to preheat.
2. In a medium bowl, whisk together the all-purpose flour, 3 tablespoons sugar, zest from one lemon (1 teaspoon) and salt. In a measuring cup, measure out the milk. Add the juice from one lemon (1 1/2 tablespoon), eggs and vanilla extract. Whisk until completely combined. All at once, add the wet ingredients to the dry ingredients and whisk until nearly smooth. A few small lumps are ok. Next, fold in the poppy seeds. The batter will be thin.
3. Carefully remove the hot skillet from the oven and add the butter, and swirl it around until melted. Pour the batter into the skillet, return it to the oven, and bake the pancake for 30 minutes, or until the center is puffed and the edges are golden brown.
4. To make the topping, add the heavy cream, sugar and vanilla extract to a bowl. Using a hand-mixer, whisk together until soft peaks form. Fold in the meyer lemon zest and set aside.
5. When the dutch baby exits the oven it'll stand tall, but will collapse quickly. Not to worry–it'll still taste delicious.
Yields 1 10-inch Dutch Baby