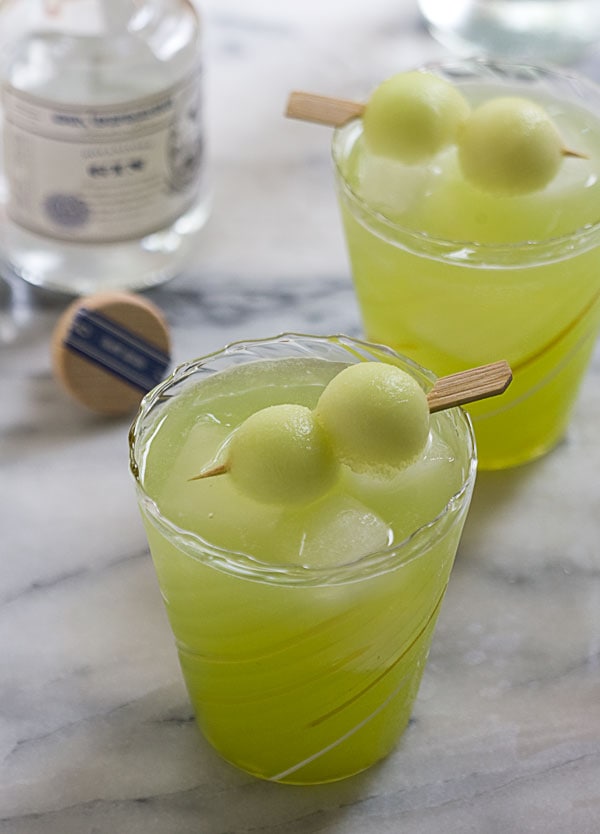 Childhood summers are way different than adult summers. Duh. I didn't have to tell you that.
When I was ten I went to summer camp up in Big Bear Lake, California and one of the activities was jet-skiing. Back then you could jet ski at ten! That was somehow legal! Wha?! I remember even as I was steering the jet ski, smacking hard waves, thinking in my lil' brain how weird it was, how wrong it felt. Did I object? Of course not.
Also, a few of us girls used put each other in the dryer and turn it on. What were we thinking? I have no idea, but I remember going around and around in the dryer and thinking it was SOOO funny. What a weirdo.
Adult summers are way less cool, though last Friday at 10:30am I drank half of this cocktail. Living on the edge!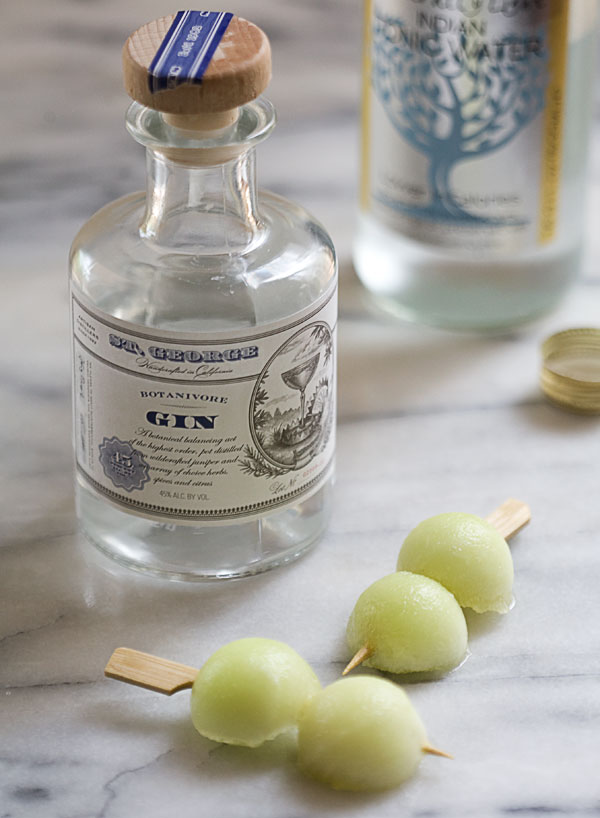 This cocktail is refreshing with a capital R. It's like the tastiest thing ever. And look how pretty! I'm obsessed with the pretty green color.
A few weeks ago while I was at my local wine shop, I came across this fancy-ass gin. St. George describes this particular bottle as tasting like "a meadow in bloom--herbaceous, fresh and elegant." Umm...okay! Sure.
It went really well with this refreshing, sweet honeydew melon that was perfectly ripe.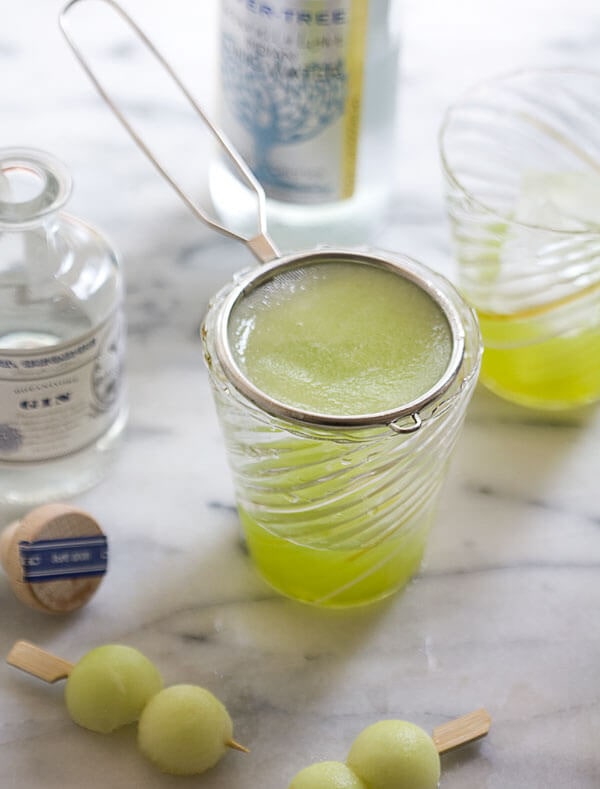 This drank is what you want to be drankin' on a super hot, late-summer evening. Or day. However you roll!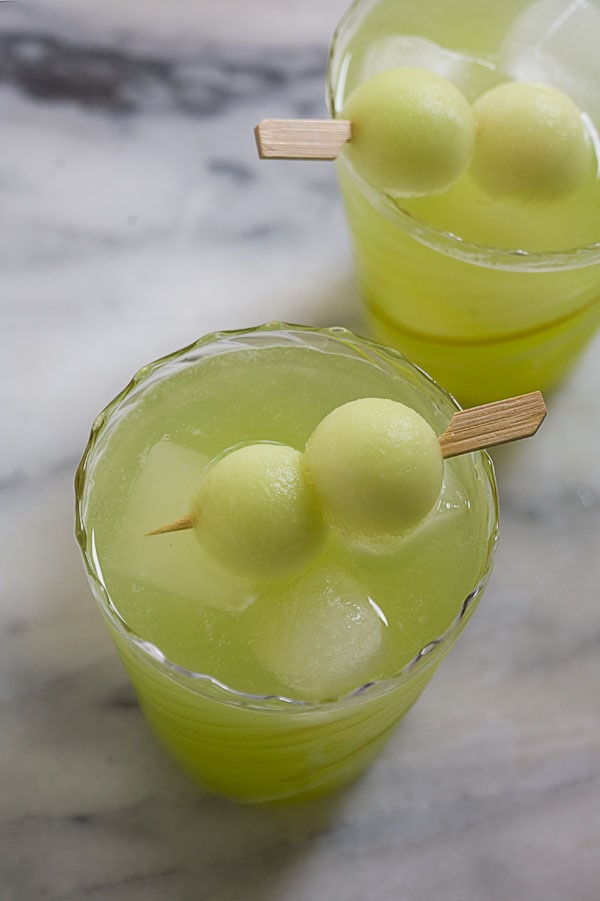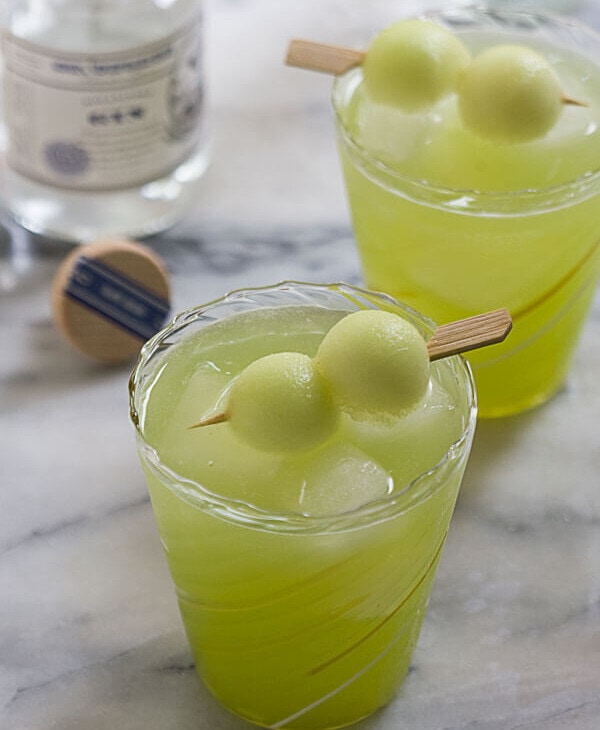 Print Recipe
Melon Gin and Tonic
Ingredients
4

cups

chopped honeydew melon

from a 1 pound melon and melon balls for ganish

¼

cup

organic cane sugar

¼

cup

water

Gin of choice

I used St. Geroge

Tonic of choice

I looove Fever Tree

Ice cubes
Instructions
In the jar of a blender, add the honeydew melon, organic cane sugar and water. Blend until very smooth, about 1 minute. Place a sieve over a bowl. Pour the honeydew puree into the sieve and discard the pulp. Note: Now, I found that the mixture was still a little thick so I decided to strain it one more time. If you have a cheesecloth, you'll only need to strain it once (I didn't have one).

Add a few ice cubes to each of the four glasses. Pour in three fluid ounces of honeydew juice to each glass; top with one to two fluid ounces of gin (this will depend on taste) and add a splash of tonic. Garnish the drink with a skewer of melon balls.