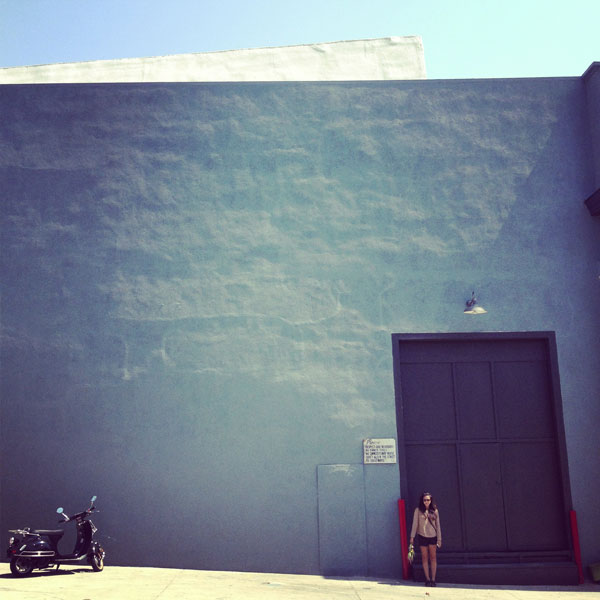 I'm so ready for June. I honestly can't believe that we're already here. The year is half way over? WUUUUT? May was like a lil' lightening bolt. April was kinda crummy (even though as I look through the pictures it doesn't look like it), but my May was top-notch.
These posts have seriously become my favorite because they force me to take a look back through my month. I like 'em. I hope you do too. Also, they give me a chance to share all sorts of Amelia pictures with you. I think that's the root of these posts: dog pictures.
Every morning on our morning walk we see Rodrigo. She greets him with such crazy love and excitement. He loves Amelia. I've honestly never seen her this psyched about anyone ever. They've been best homies since she was a little tiny pup.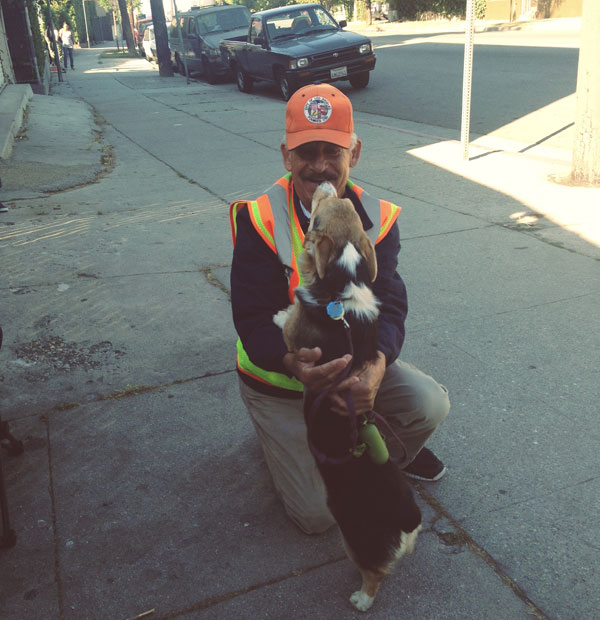 I've been getting into beers. There's a beer store new my house so I'll go there a few times a week and grab a bottle to try. I'm feeling this peach situation.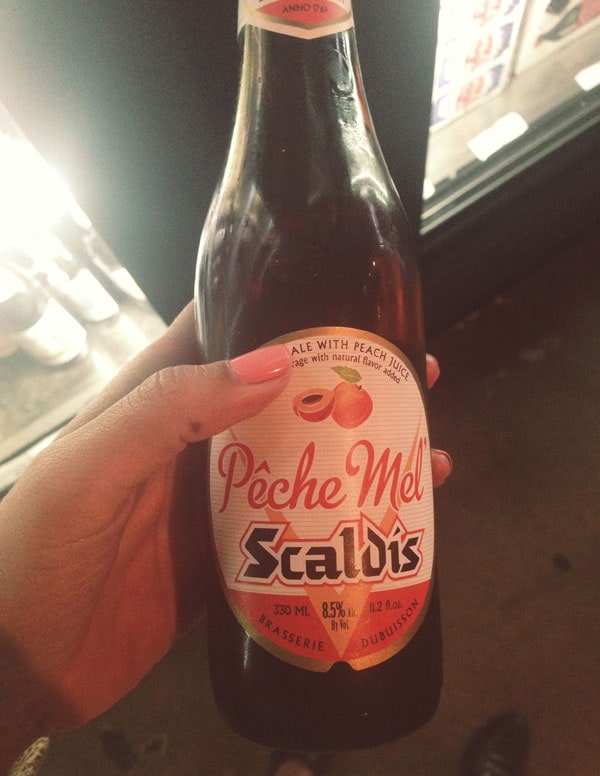 Amelia tried to make friends with this cat. She's just looking for a friend, man.
Cats don't like her. I think it's because she makes too many swifts movements, tries to hard and is too emotionally available.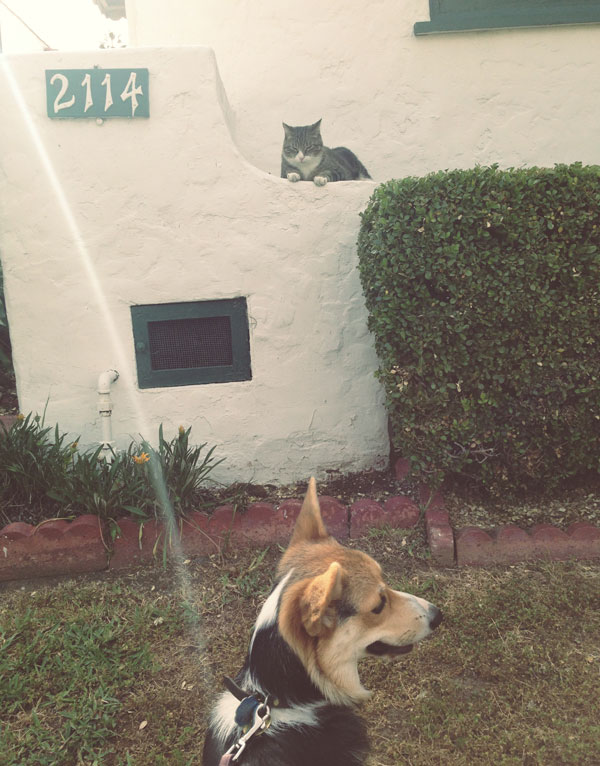 I wrote my mama a nice post for Mother's Day and bought her this cute card. Amelia thought it was a treat so she sat obediently. Sucker.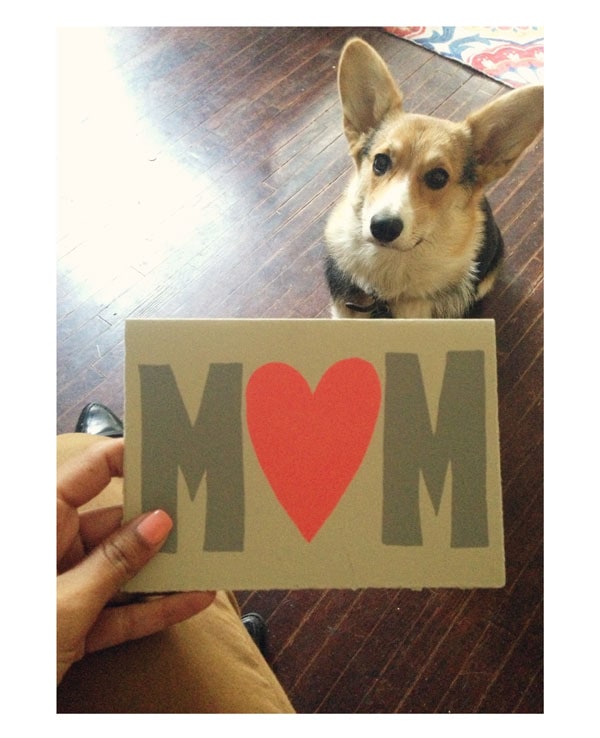 Bougainvillea are blooming all over Los Angeles. They can make an ordinary street corner pretty extraordinary.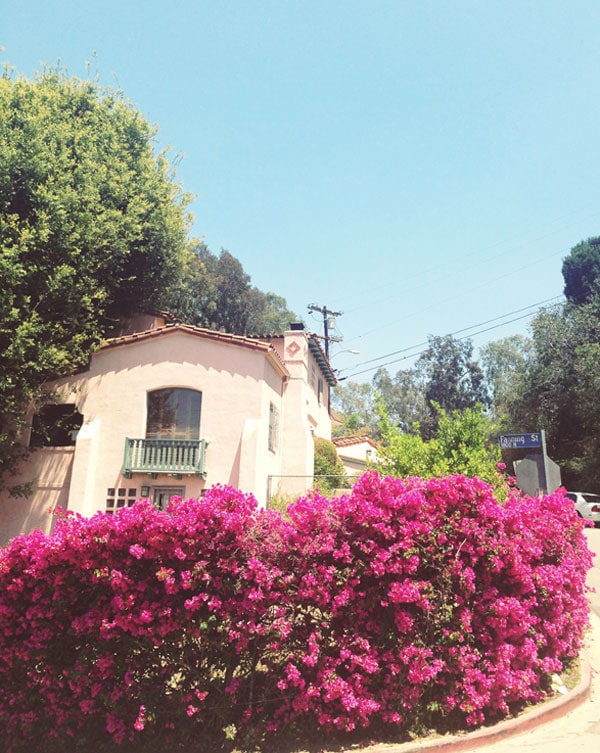 I was invited to speak about food blogging at Create and Cultivate. I had no idea what to expect but it was honestly a day filled with so much awesomeness.
The day was set up so there was a nice mix of crafting, collaborating, information-based workshops and mingling. I met some amazing women. Geri and Erin were there, along with Kate from Mr. Kate, Jessica Comingore and Heather from Uncovet (my favorite store for all things cool).
I made this weird looking mood board. I have no idea what I was doing. But look how happy and proud I am!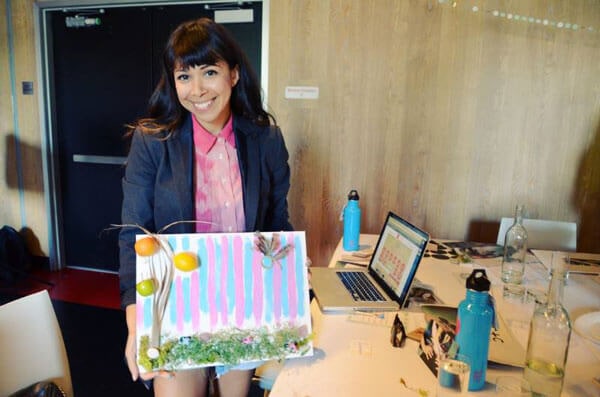 If you're a girl and live near a Trader Joe's, you've probably picked up a bouquet of $6 peonies. I'll never get sick of them. I don't care how cliche and girly they are.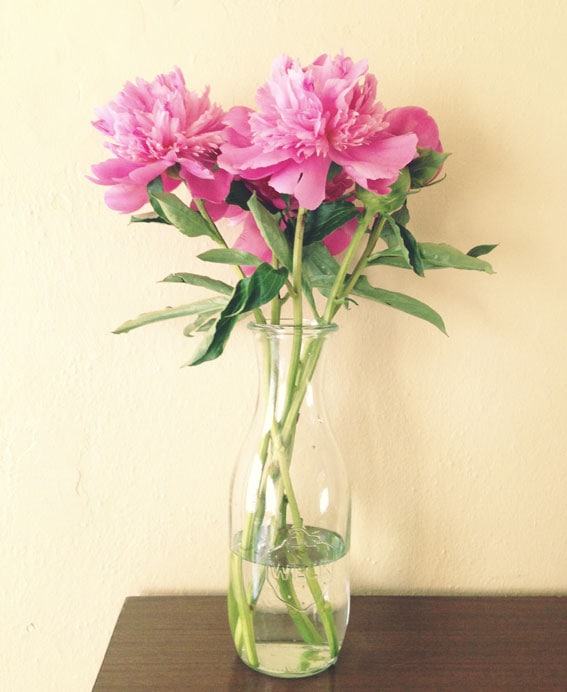 I bought some cherries at the farmer's market to make a pie and with the leftovers Josh made this beautiful creation.
I'm pushing for Josh to open a restaurant soon.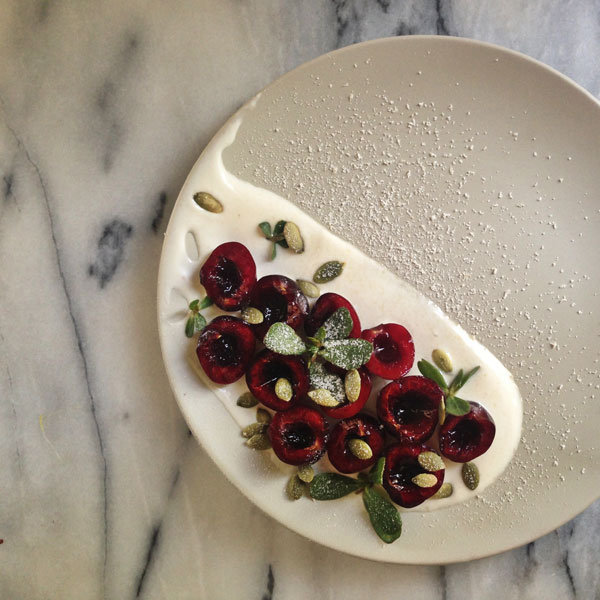 For Memorial Day there was a lot of smokin' meat! Pork butt and ribs. This day started at 6:30am and the meat smoked for 10 hours. It required a lot of patience but was oh so worth it.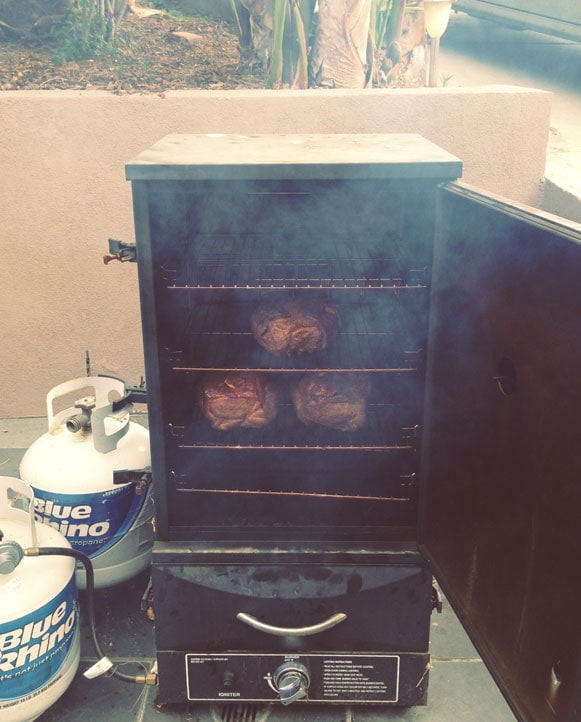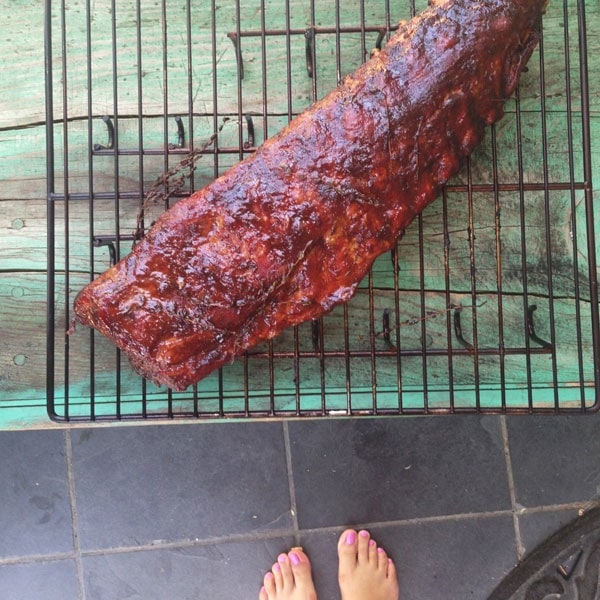 The month ended with me coming out with a cookbook. No biggie! The process writing one from idea to recipe development to seeing it go print was really rewarding. One of my favorites ever. The entire process made me realize how much I love creating things. I hope I never stop.
I celebrated by having a nice dinner at Bestia with Josh. We drank dranks, had too much pasta, talked way too much and ended it off with the best panna cotta I've ever had. I'm not kidding.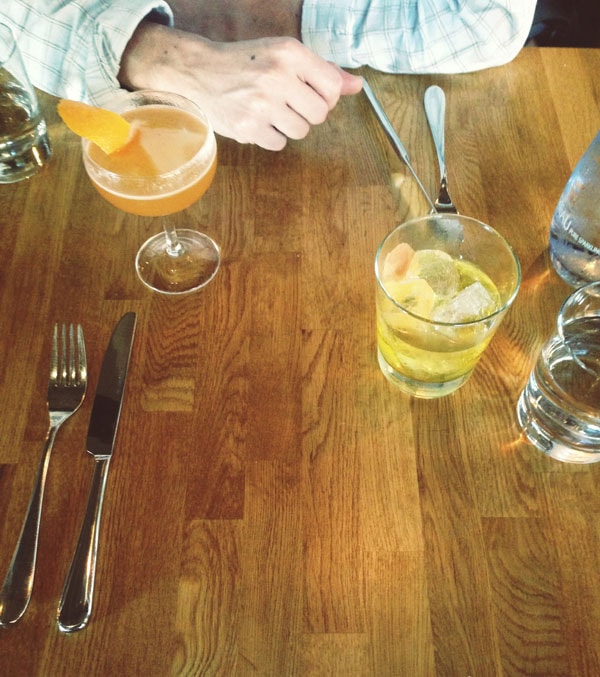 While I still have lots of dreams and goals and hopes, it was nice to take the time to just pause and celebrate the moment. I kinda got teary eyed at dinner because I never celebrate anything, ever. But sometimes it's nice just to be grateful for this life. I wouldn't choose another one if I could.