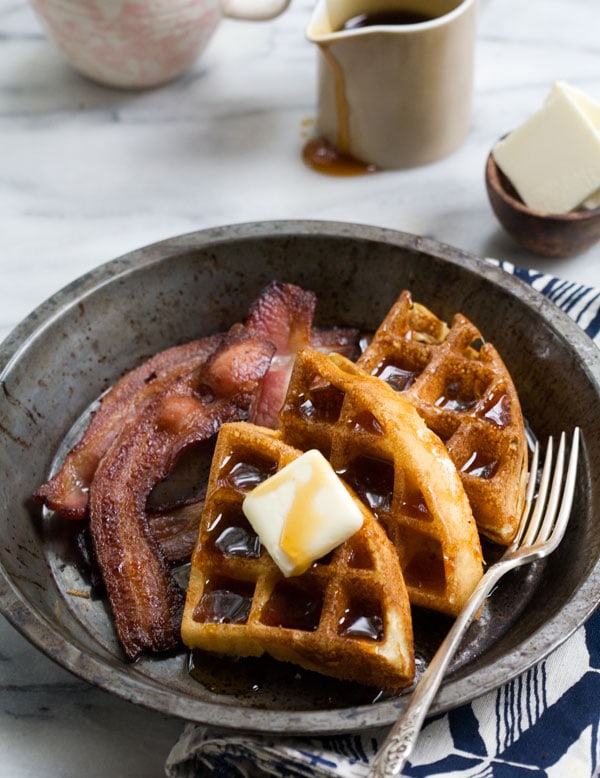 Secret: For the past year I've been totally enamored with a certain cookbook. I've read it in bed, read it on airplanes, read it standing up in the kitchen and cooked from it over and over again. (Examples here and here.) It's the dreamiest book about my favorite subject in the entire world. There are no pictures, just words, great words, in fact. And recipes that have all worked for me.
Marion Cunningham's Breakfast Book is a gem. It's the little black dress of my kitchen. I use it all the time for inspiration or as a base recipe, adding and subtracting what I like.
This recipe for Marion Cunningham's Yeasted Waffles is a throwback. Maybe one of the most famous recipes ever. I hesitated whether I should share it with you because, I dunno, it's everywhere on the internets. But I just love it so hopefully this will be new to one or two of you.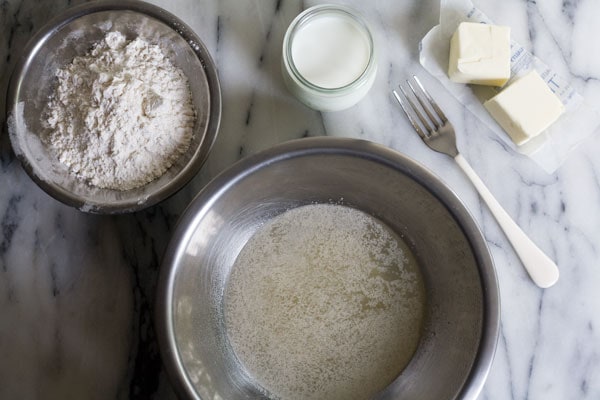 This recipe is pretty simple. There's yeast and water. And milk, butter, flour, sugar and salt.
You mix it all together the night before or, in my case, the day before. And right before making it, you add a couple eggs and some baking soda.
The yeast sitting in the batter for a minimum of 12 hours is an absolute must. It really gives the batter a lightness that I totally love.
I've had yeasted waffles at a few restaurants and you really tasted the yeast. Think: the flavor of beer in a waffle. That might sound gross, but I thought it was pretty awesome. This waffle has none of that. Not a trace of fermented flavor.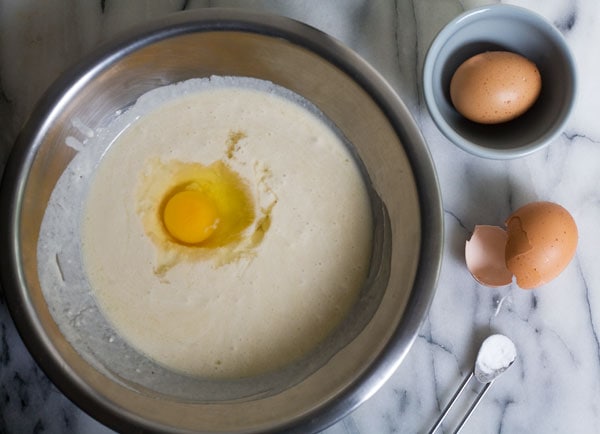 The texture is magical. There's lightness, the edges are lacy and crunchy, while the inside is soft and delicious.
The waffle itself is not very sweet, so maple syrup is an absolute must. And butter! You'll need some butter.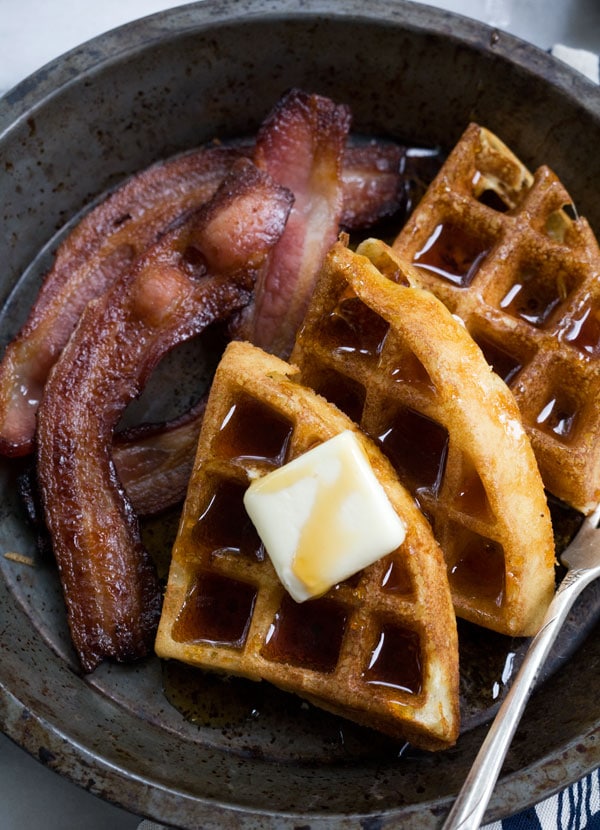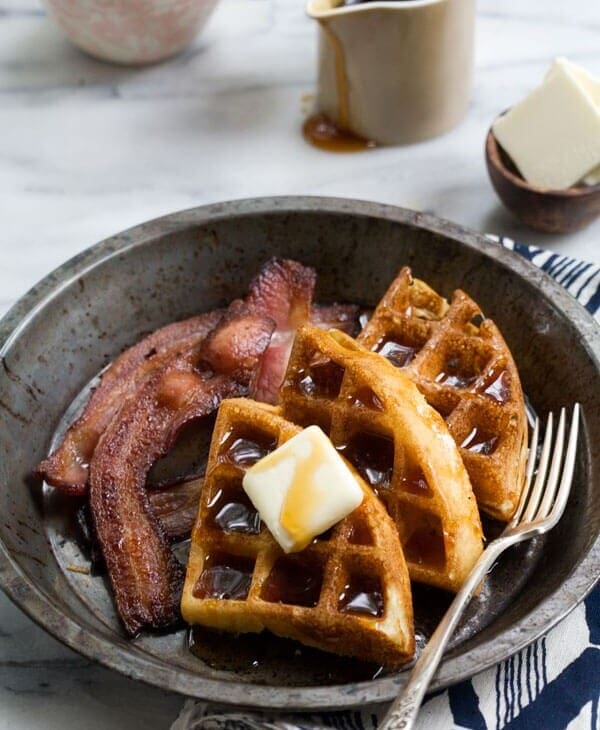 Print Recipe
Marion Cunningham's Yeasted Waffles
Ingredients
½

cup

warm water

1

package dry yeast

2

cups

warm milk

½

cup

melted butter

1

teaspoon

salt

1

teaspoon

sugar

2

cups

all-purpose flour

2

eggs

¼

teaspoon

baking soda*
Instructions
Use a rather large mixing bowl — the batter will rise to double its original volume. Put the water in the mixing bowl and sprinkle in the yeast. Let stand to dissolve for 5 minutes.

To a small bowl, mix together the salt, sugar and all-purpose flour. Add the flour mixture, milk, butter to the yeast mixture and beat until smooth and blended. Cover the bowl with plastic wrap and let stand overnight at room temperature.

3. Just before cooking the waffles, beat in the eggs, add the baking soda, and stir until well mixed. The batter will be very thin. Pour about ½ to ¾ cup batter into a very hot waffle iron. Bake the waffles until they are golden and crisp. This batter will keep well for several days in the refrigerator.
*Note: I read a lot of reports that this recipe would not work in a belgian waffle maker. To compensate for this, I tweaked the amount of baking soda (½ teaspoon TOTAL) and it worked perfectly.