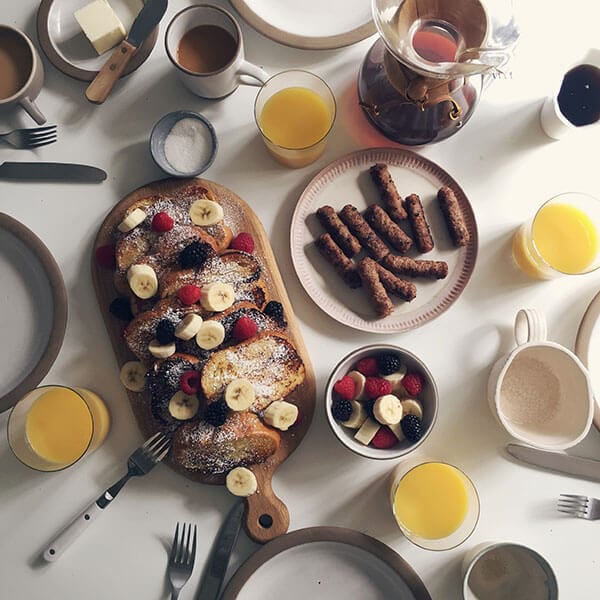 I feel like a gigantic broken record when I say this, but OMG March flew by. How are we in April right now? I want February back. Actually, I'd be happy to re-live March again. Time is so fleeting, it moves so quickly that it's actually scary. I wish I could freeze moments in times, months in time and just savor them a bit more. I sound like a gigantic baby but this is why my mom tells me 20s fly, 30s fly, enjoy them.
The month started off with all of the trees in Los Angeles blooming like crazy, like this one.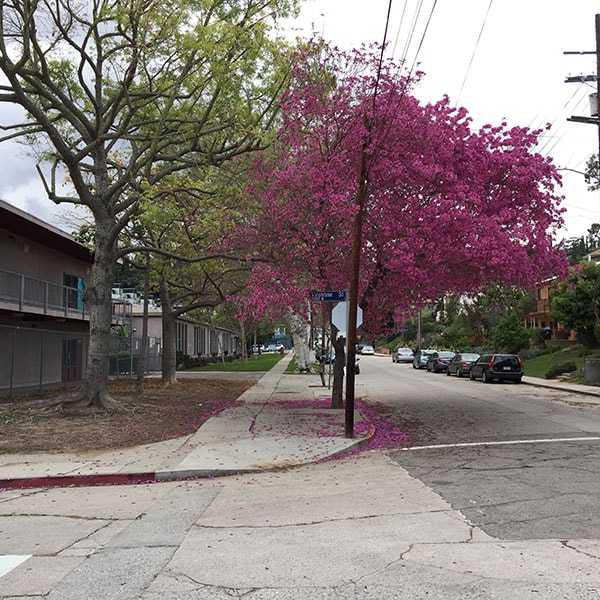 Amelia is like whatever mom.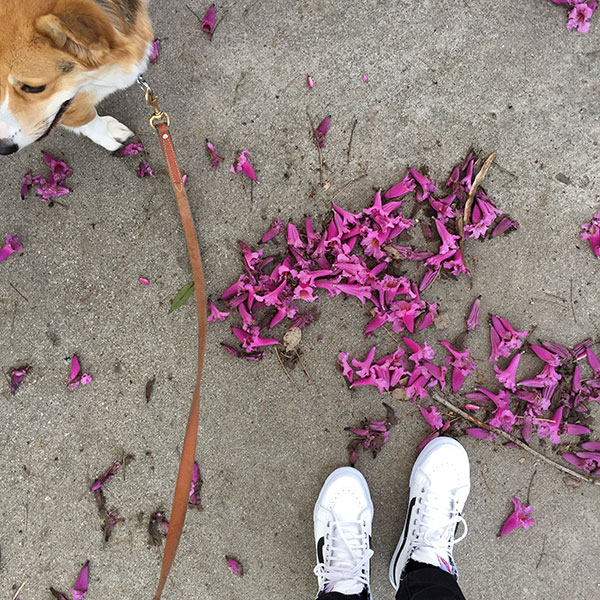 It was Josh's birthday. I threw him a little party at one of our favorite Korean restaurants. The morning of his birthday we went to Langer's where he had his favorite pastrami sandwich ever. He doesn't look happy but he is, that's just his resting face.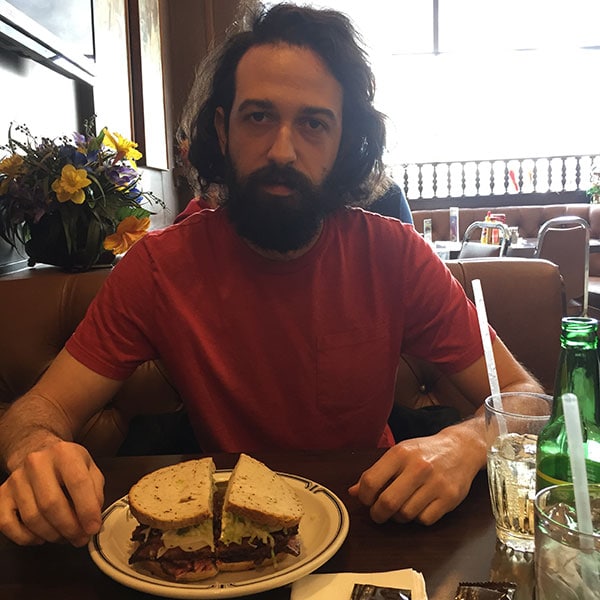 Our friend Natalie made this cutout card of Amelia in her raincoat. Isn't it amazing?!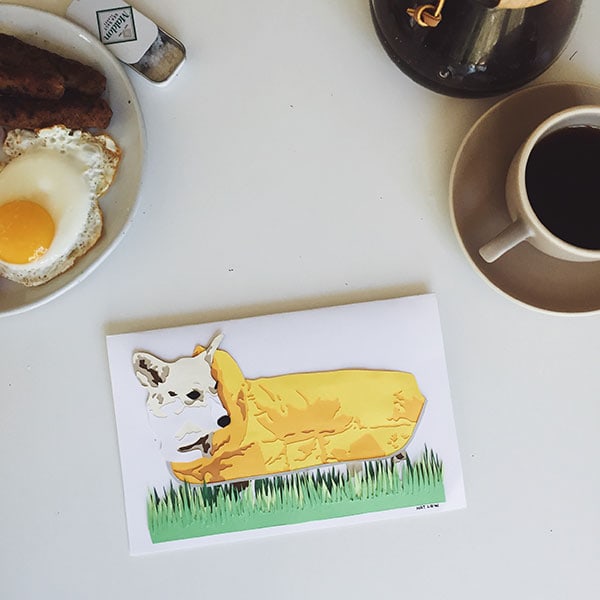 Lilacs came in season.
I tried to eat super healthy. Sometimes I was successful.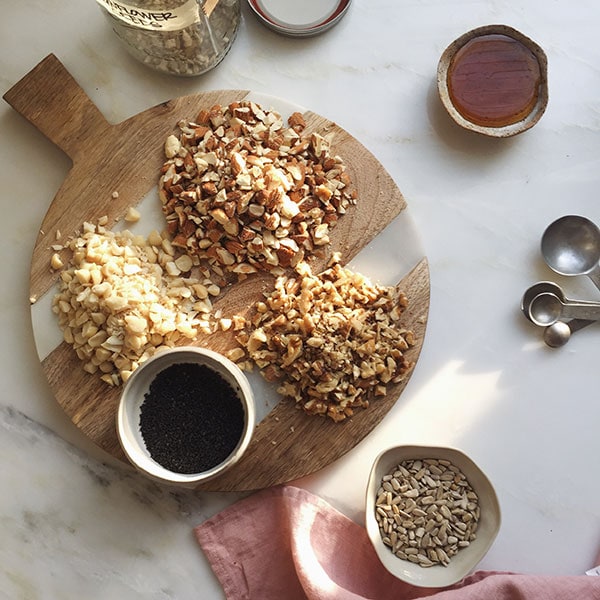 Other times I wasn't. (This egg looks healthy but I also ate all the fries at the top of the photo too.)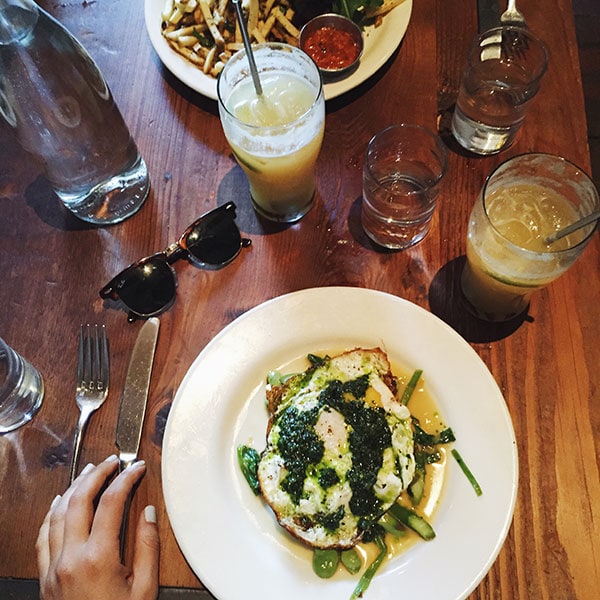 I added a few mugs to my ceramic mug collection. The white one on the far right is from Target. The others are from School House Electric. Brit McDaniel, Someware Goods and The Piece Collective.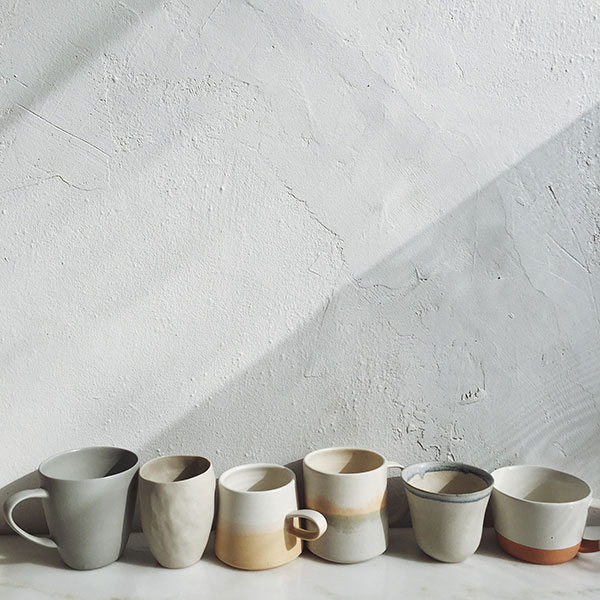 Amelia explored some stairs and then came down and was sort of annoyed that I kept demanding her to stop and pose. (A little part of her loves it.)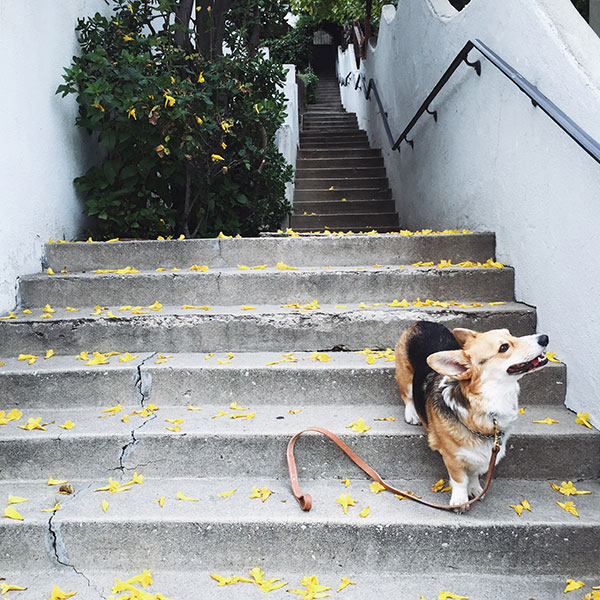 I made my favorite recipe of ALL TIME for Irish Soda Bread. Why is it we only make it one time of year? It really deserves more attention than that.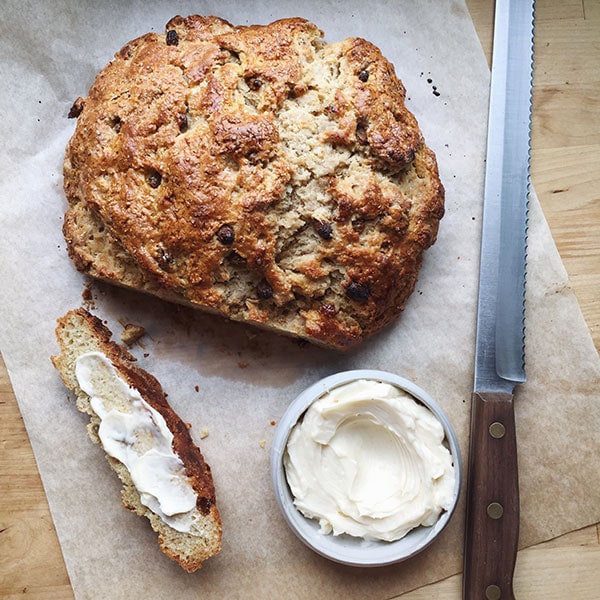 Jeni's Splendid Ice Cream opened in Los Feliz. I went to the opening and it was bomb. Also, overalls are so comfortable, why did it take me so long to buy a pair.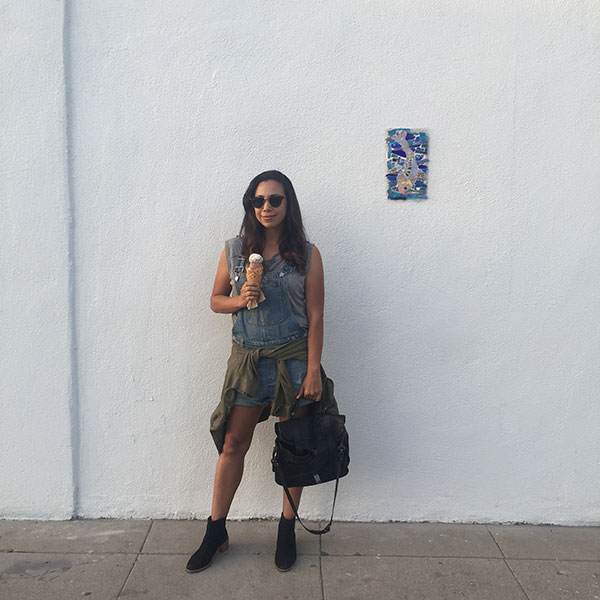 My friends Jayne and Sam had an event with Everlane at The Line. It was maybe the first time I had been out on da town in a long time so I celebrated by drinking lots of wine and talking a lot.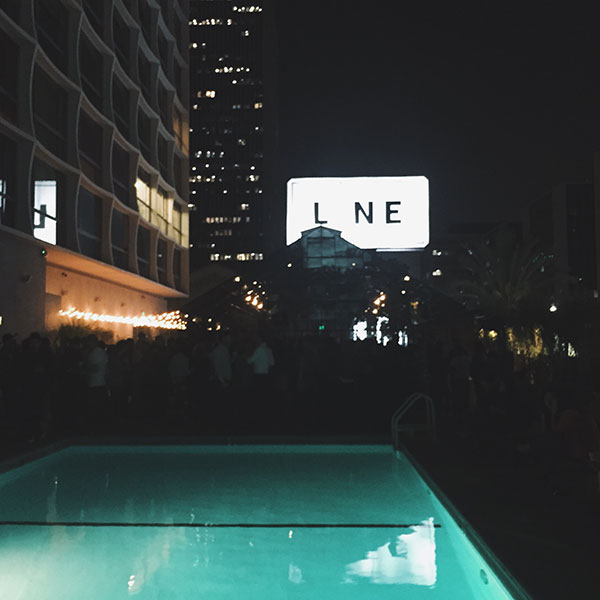 My favorite recipe of the month of March were these Everything Soft Pretzels. AHH EVERYTHING!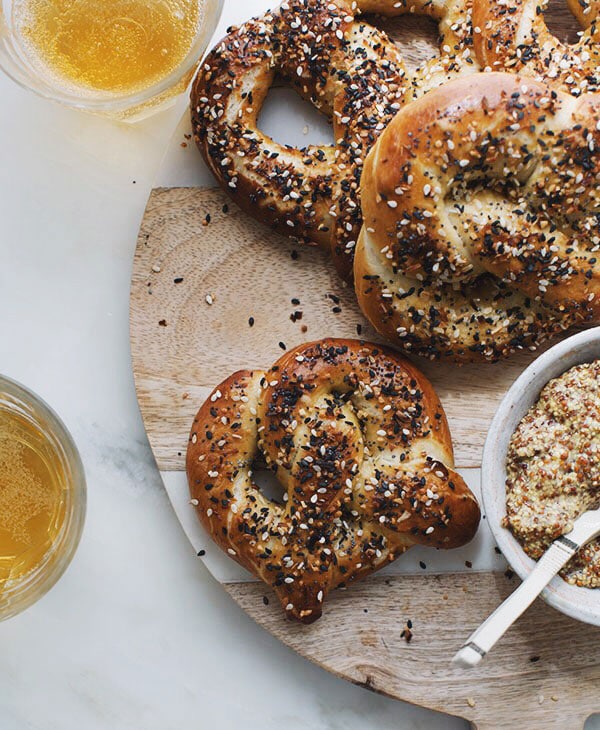 I made wood sorrel (also known as sour grass) ice cream and it turned out ice-y. Last year Josh made it and it was perfection. I'm not sure what I did wrong but I'll keep tinkering with it.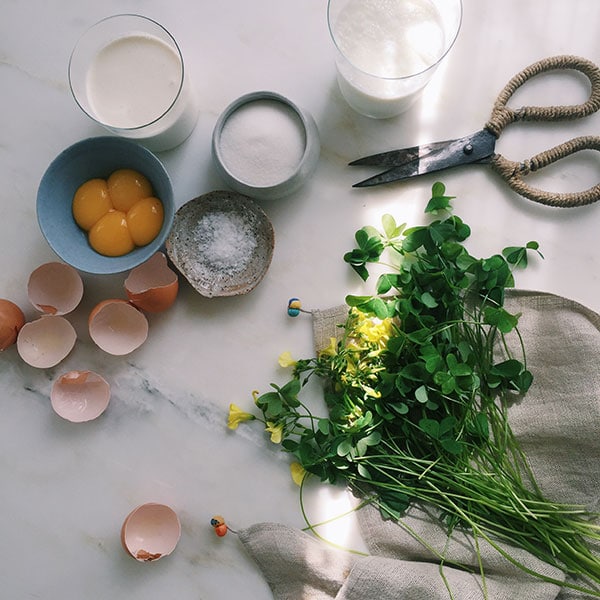 My friend Sabina gave me long overdue haircut. Her Instagram is also my favorite because it's all about hair inspiration and she post some really interesting, cool photos. I love her perspective on hair.
If you live in LA and are looking for a new stylist to cut your hair, she is HIGHLY recommended.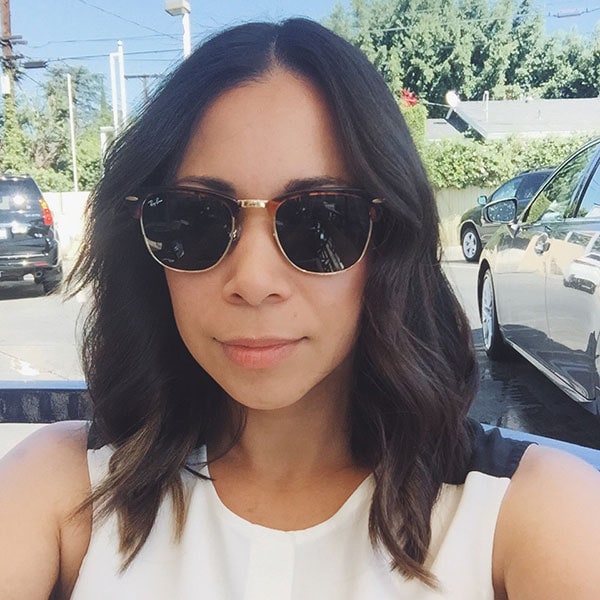 I had a glorious bagel. I put salmon on it and cream cheese and little baby wood sorrel flowers that were so perfectly tart.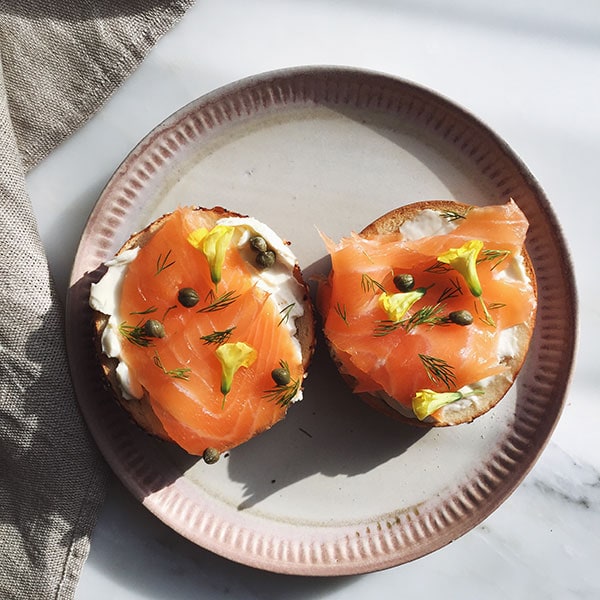 This lobster roll from the newly opened Knuckle and Claw was pretty good.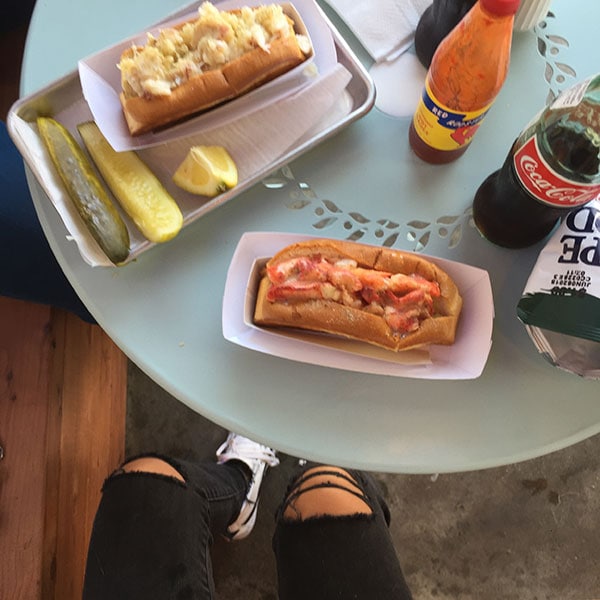 I went to Republique for lunch with Hannah Bronfman. I love following her on Instagram. Whenever I want to eat something terrible, I look at her Insta and am immediately motivated to not eat like shit.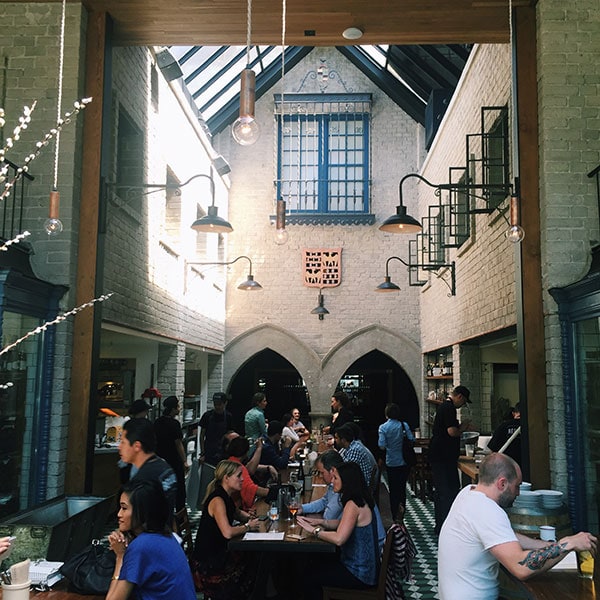 The month ended with Amelia graduating from obedience class. Good news is that her feisty crazy wacky personality is still there, but now she doesn't pull you on her walks.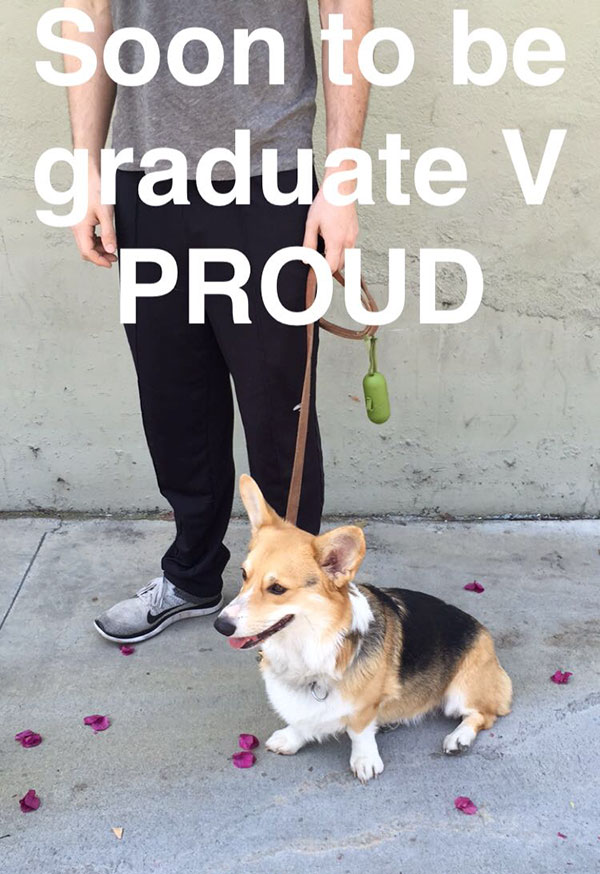 Other things I was obsessed with this month:
– The movie IT FOLLOWS. GO SEE IT!
– Joe Swanberg on WTF Podcast. Love what he says about being an artist.
– Chris D'Elia on WTF Podcast (my opinion of him is totally different that it used to be).
– Bieber Roast on Comedy Central. Natasha Leggero is always my favorite. AND MARTHA STEWART TELLS MAD JOKES!
– The Voice…because Gwen.
– Wild Tales. Another movie that is an absolute must see.
Not pictured un-fun things that also happened in March: lots of dirty dishes, laundry, taxes, more laundry and a car accident (I'm ok!).
Oh and one last thing, I've finally joined Snapchat. I'm slowly warming up to it. Follow me, if you like, @acozykitchen
Here's to a good April xoxoxo