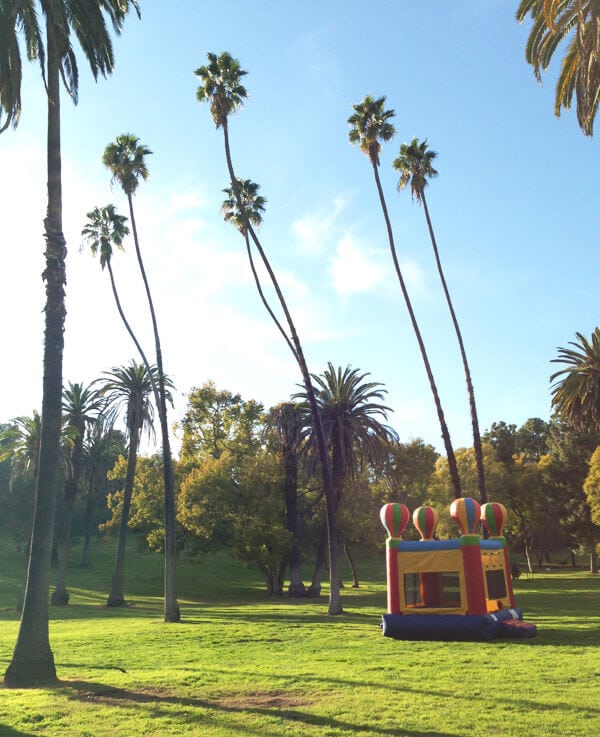 March began the way I wish every month started: with a bounce house, snow cones and piñata shaped like an ice cream cone. It was my dude's birthday, so I figured I'd do something fun and throw him a surprise party. This was my first go at throwing a surprise party and dude! did I get into it...
Planning a surprise party requires lots of lying. And for the record, I'm a super terrible liar. I kind of do this uncomfortable laugh when I lie--it's majorly weird. So that entire week was full of lots of awkward conversations and me nervously laughing when speaking.
I learned that if you're turning twenty-eight, a bounce house is a necessity. It proved for a pretty awesome time. And even Amelia got involved.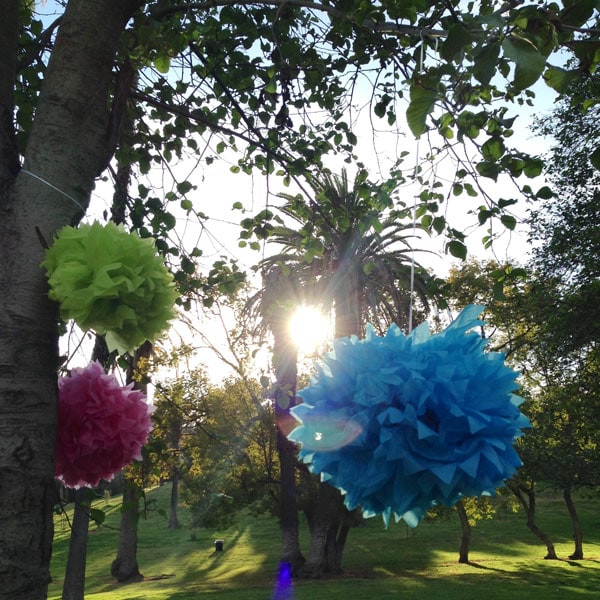 Josh and I are obsessed with Dr. Brown's Cel-Ray Soda--it's a total deli classic! So, inspired by that soda I made a cel-ray flavored syrup for snow cones. Del-i-cious. And a little weird.
There was also some mango basil and strawberry and black pepper syrups. If you're gonna get a snow cone machine, make some fancy, homemade syrups. People will be into 'em.
I put Amelia in the bounce house and we all jumped. She was pretty weirded out and confused that the ground was moving. But overall, I think she dug it.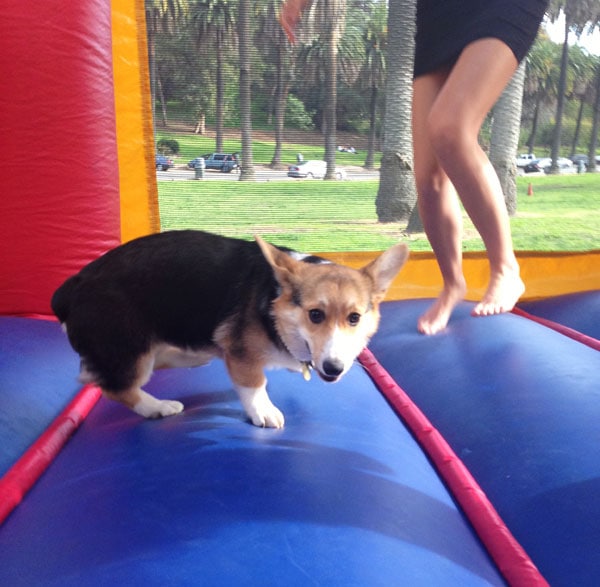 After we cut the cake, smacked the piñata and ate a bunch of guacamole, Amelia had enough.
She got a little sleepy.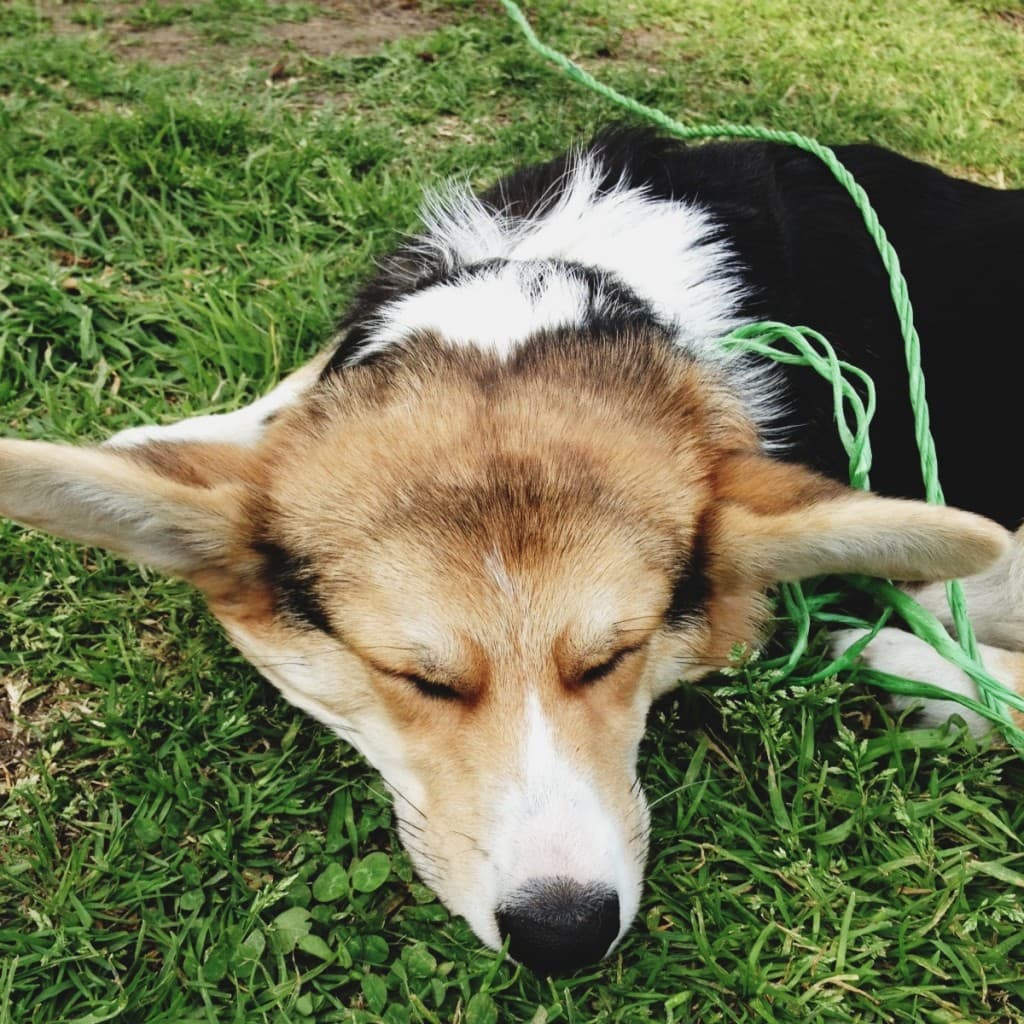 My friend Nastassia had a housewarming party. Aren't those little mirror stars the cutest? Her boyfriend did them himself. Pretty handy!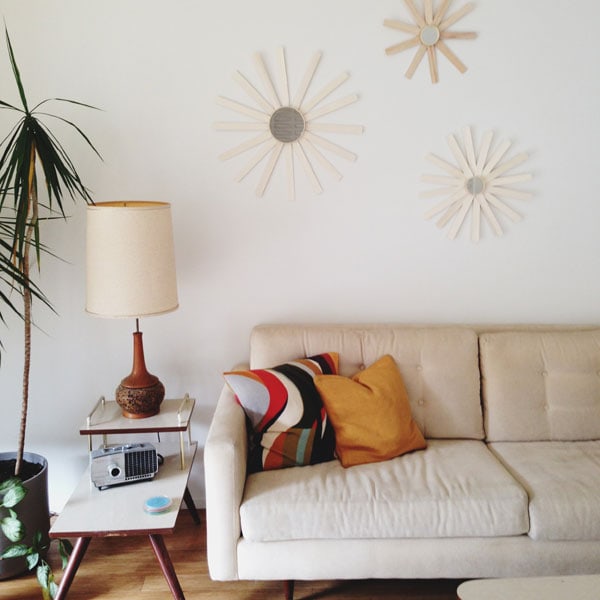 On a random Monday night, I made some gnocchi and drank wine.
Recipe coming soon! (As in tomorrow.)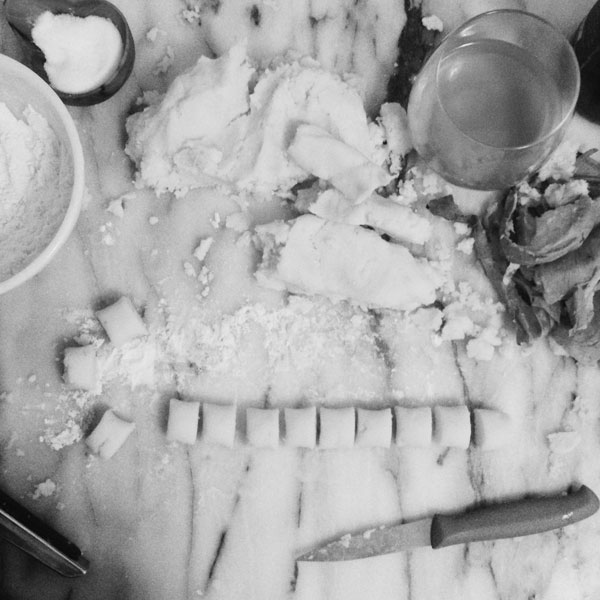 During the month of March I had a slight obsession with grapefruit. I literally put it in everything I could get my hands on. First, there was this Grapefruit and Rosemary Spritzer and this Grapefruit Yogurt and Thyme Cake.
And then there was this Hazelnut and Grapefruit tart with an almond sable crust. Pretty tasty!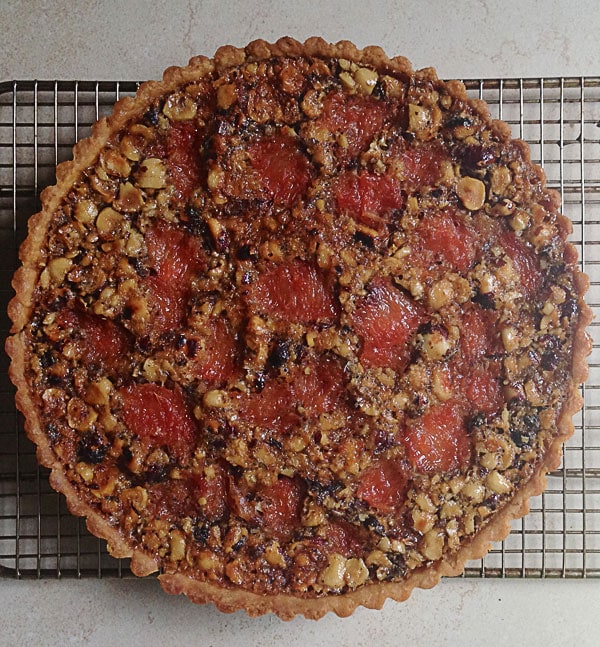 I got a new-to-me book for a little inspiration: Homemade by Yvette van Boven. Good gracious what a beautiful cookbook. The pictures are gorgeous and the recipes look delicious, but what I really love is how the cookbook's chapters are organized and how the recipes are written.
They're written in such a casual way. I think sometimes I get obsessive about writing too many notes and too many detailed instructions because I want people to be successful. This recipe writing feels more casual, almost like you're on the phone with your mom and she's loosely telling you how to make the cake you loved growing up.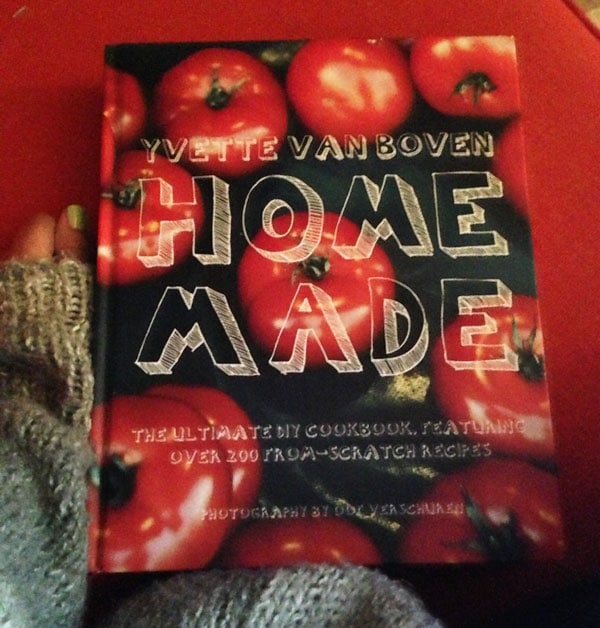 St. Patrick's Day arrived as it always does and I got my nails painted green, which actually just reminded me of avocados.
I made my favorite Irish Soda Bread EVER. Whiskey and raisins are a good match.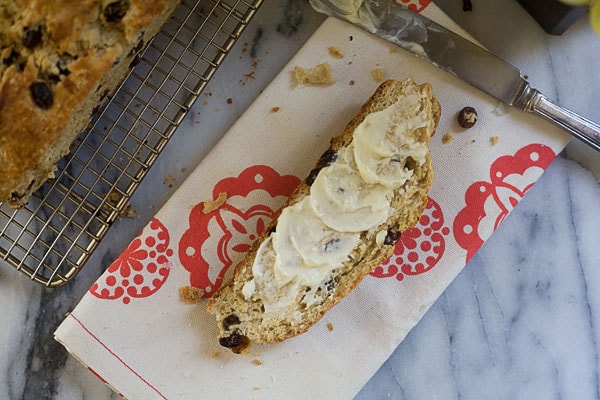 I ate the best falafel (I think) in Los Angeles at Joe's Falafel. Look at this plate of beautiful food. And it's a super cheap eats place, too. Like, $8. SCORE!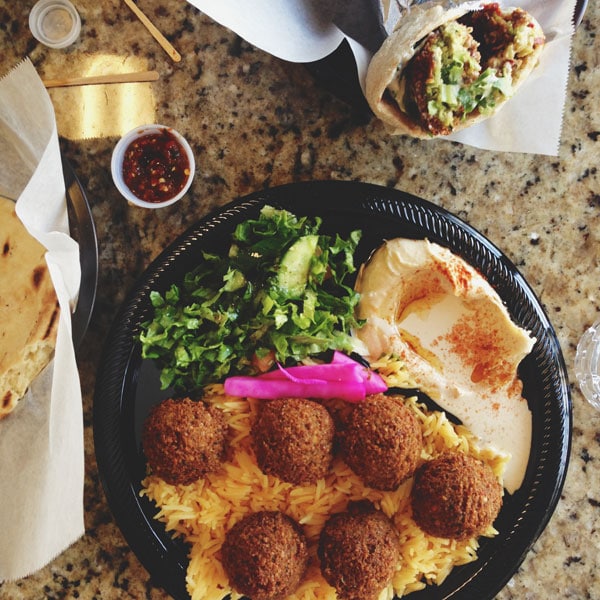 March was full of walks with Amelia.
Here she is trying to make friends with a cat, again. No dice.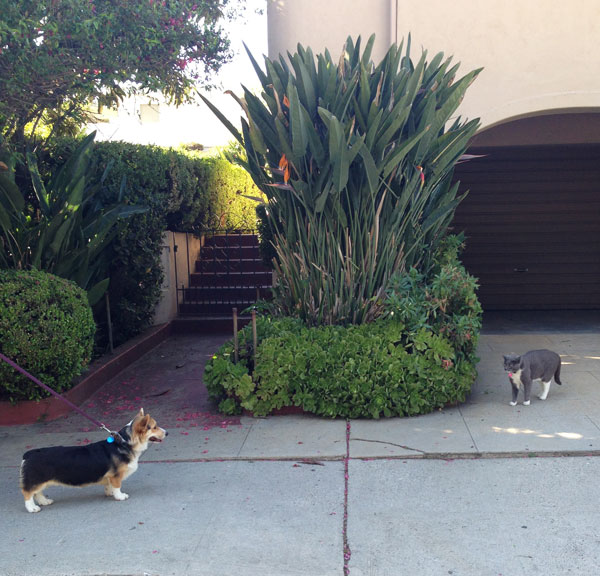 On this particular day, Josh and I were walking Amelia and came across a swing.
It's these simple moments that I live for.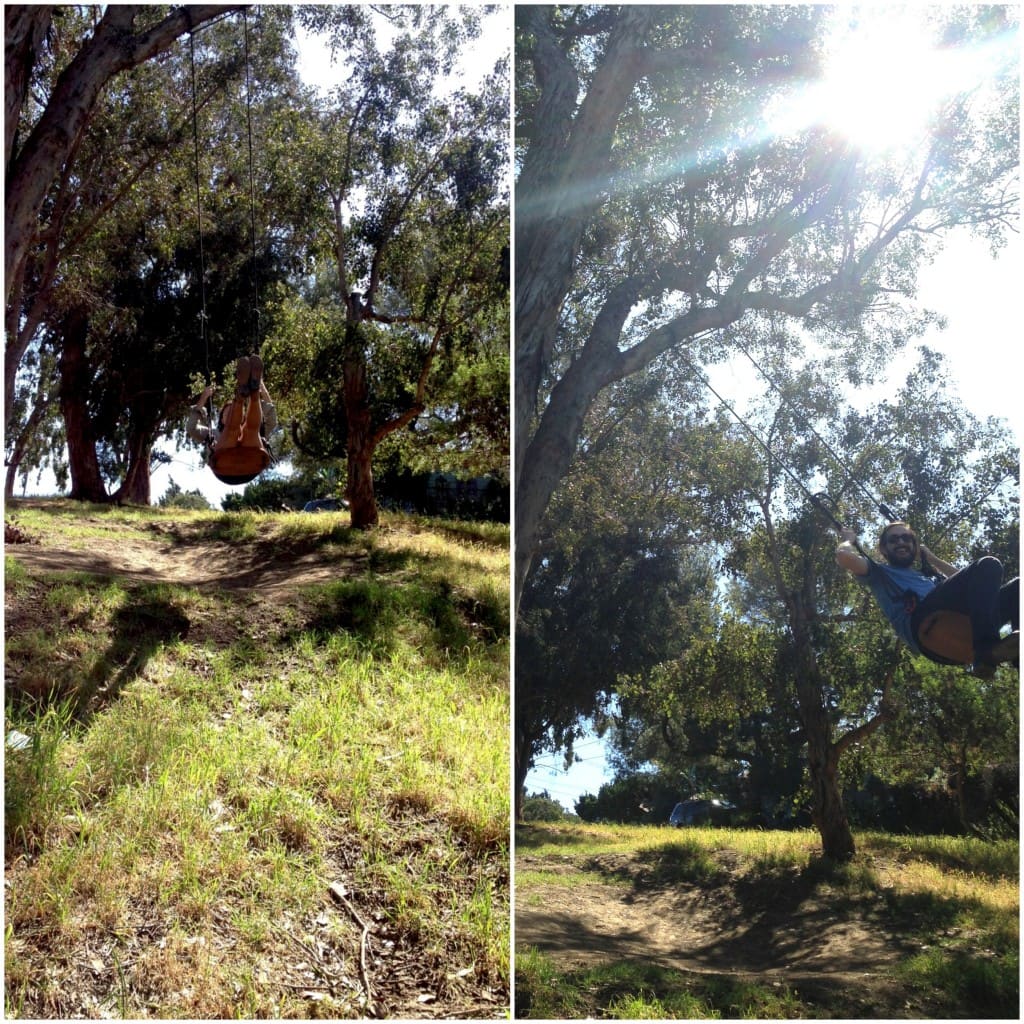 One Sunday, we took a trip to Eagle Rock Brewery to grab a beer. On our way out, we were invited into a backyard party. There were tons of Peruvians and Chileans dancing, eating and having a good time.
We bought a few piccarones, which are kind of like Peruvian funnel cakes. These were made with a pumpkin batter and topped with a sweet and spice-laced syrup. They were super crispy on the outside and soft on the inside. These women knew what they were doing.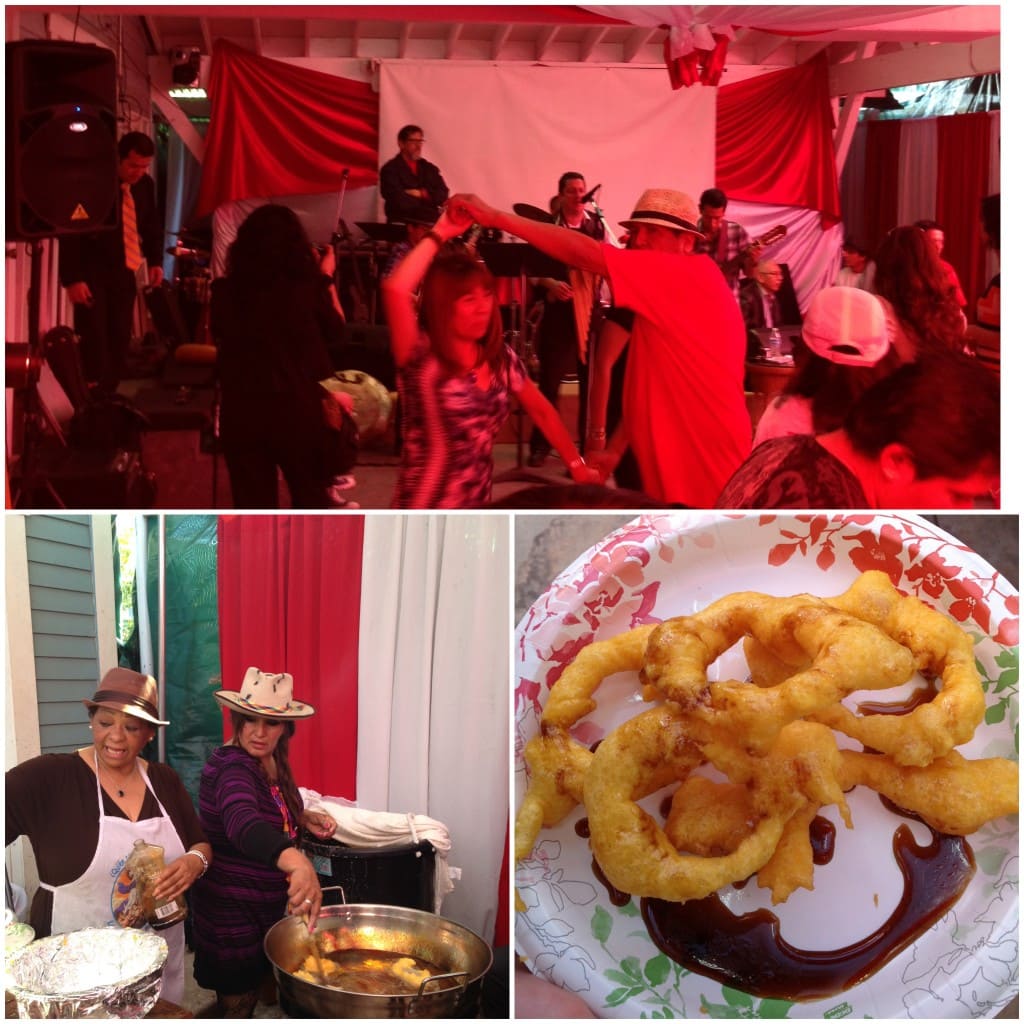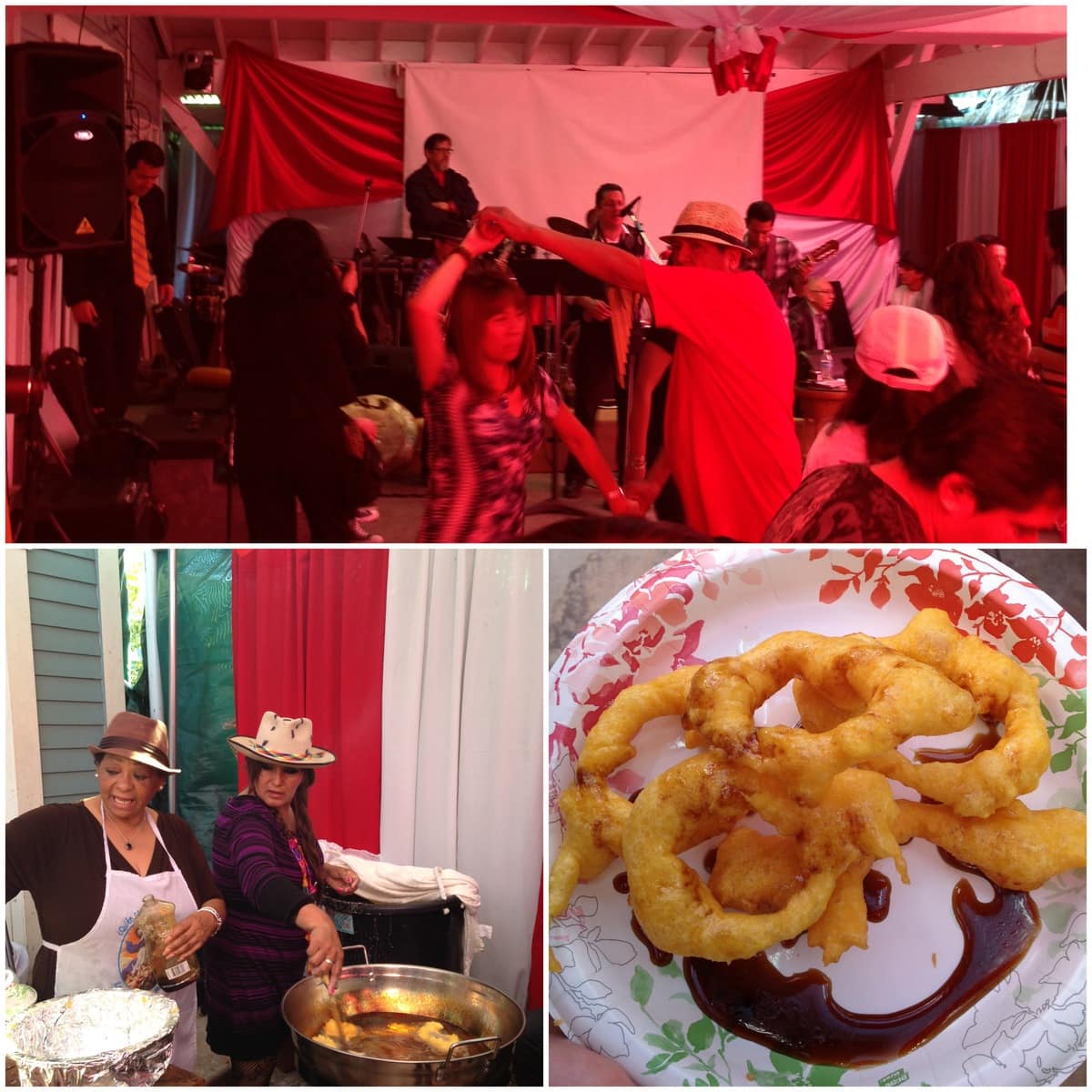 For Amelia, March was the month of the dog park.
I've had dogs in the past that were super meh about other dogs. They usually liked people more. But her? Oh man, she loves her dog friends. And honestly, I'm super stoked that she has a social life. I think it's good for her to have friends of her own, you know?
Malcom has become her favorite playing partner. He's always there at the same time everyday so now we make sure we get there when we know he's going to be there.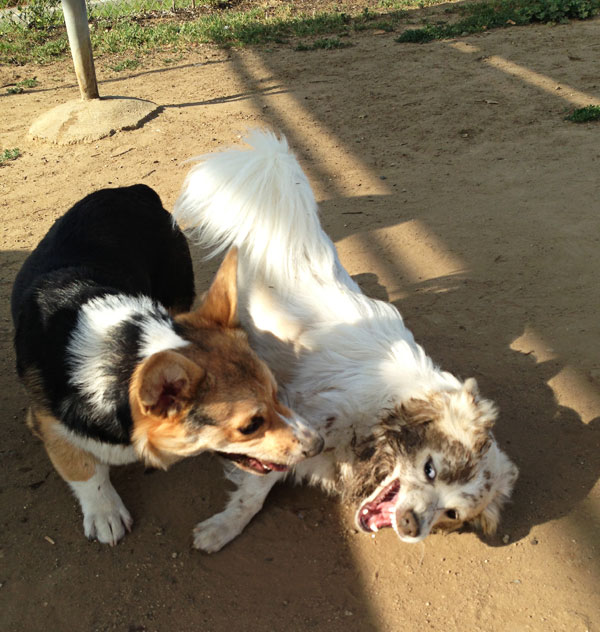 Amelia also has a fellow corgi friend named Lenny. He's older and wise than her. I think she's too rambunctious for him, too immature. They're friends but not besties.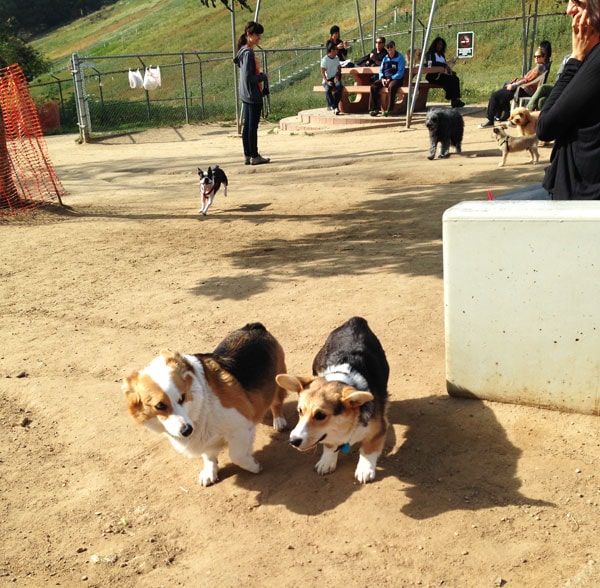 Spring officially arrived in a very big way in California. Everything is a bloomin'!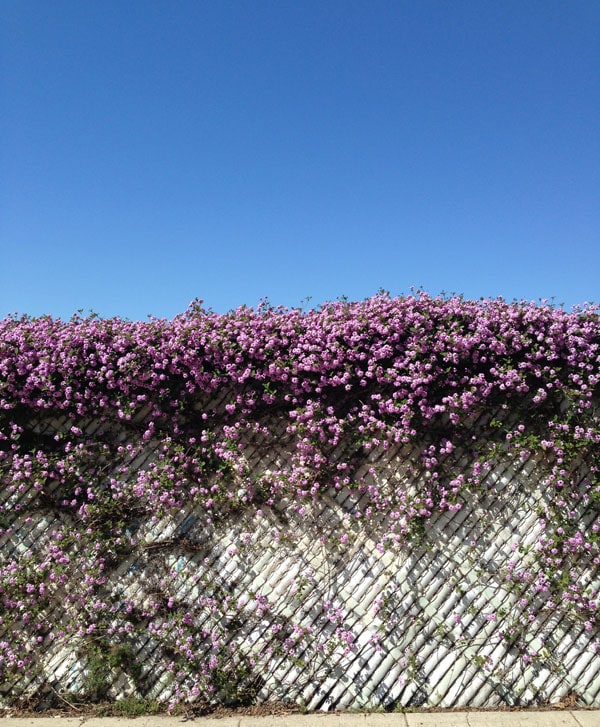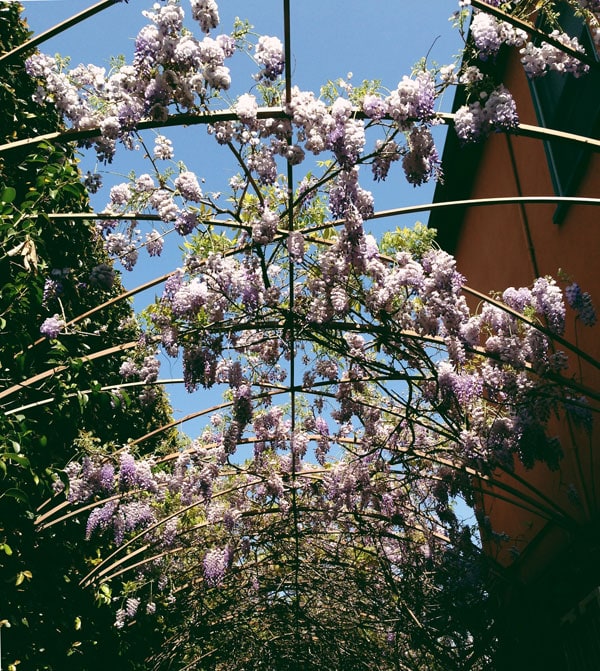 Lilacs, peonies and ranunculus are all having their moment. I support this, naturally.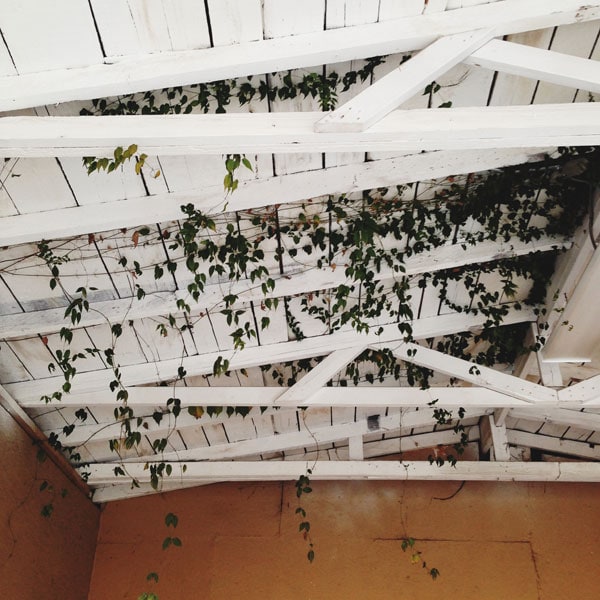 English pea season is here, you guys. And I couldn't be more pumped. Last year I made these English Pea Fritters.
This year I'm playing around with them in a different way. I'm excited to share new pea recipes with you.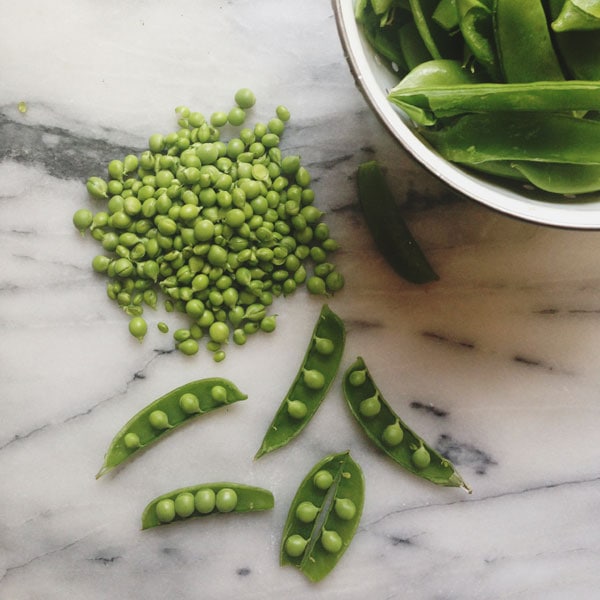 Spring also means Spring cleaning. I jumped on the bandwagon this year (with still lots more to do) and tried to get my life (a.k.a. my pantry) together.
Mason jars of all sizes help tremendously.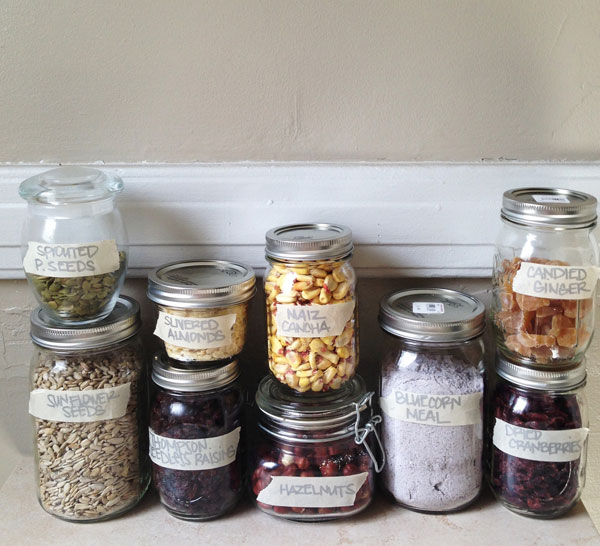 My most exciting and long awaited purchase of March: an ice cream maker. I bought this model from Cuisinart in the very demure color of lime green. So far so good!
And oh man do I plan on spending lots and lots of time over the next few weeks perfecting an ice cream recipe to share with you all.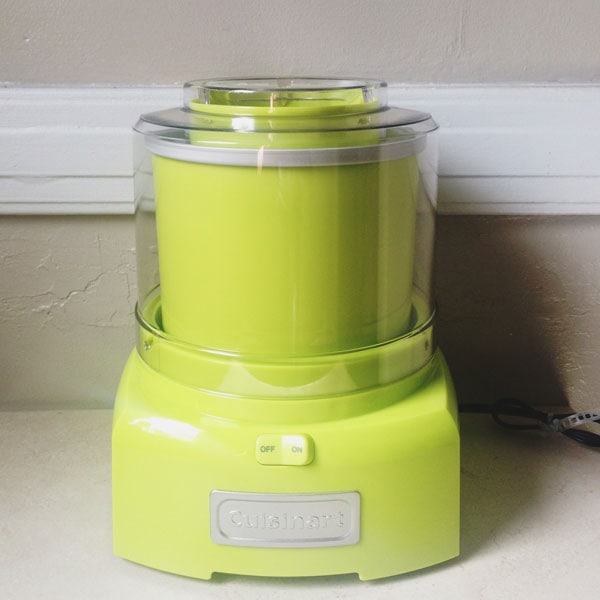 The first one Josh made was a blood orange, vanilla and cardamom ice cream. Pretty amazing.
Looking back, March was full of beautiful, simple moments.
I hope April is full of the same.