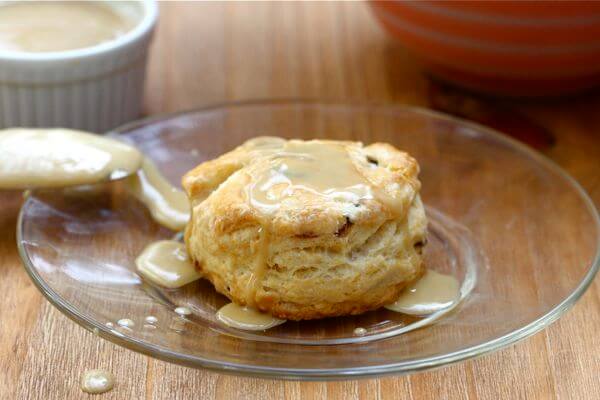 Hi! I have biscuits this morning…with bacon…and some sort of glaze situation! Can we talk?
Since I've lured you with the smell of sizzling salty bacon, I'd like to share three incredibly significant boring things that happened to me yesterday:
1. Two five-year-old girls (separately) complimented my new leopard ankle boots. I think this might mean I'm a trendsetter. OR it just means that these little girls want shoes that look like their fav stuffed animal. Either way, I'll take it.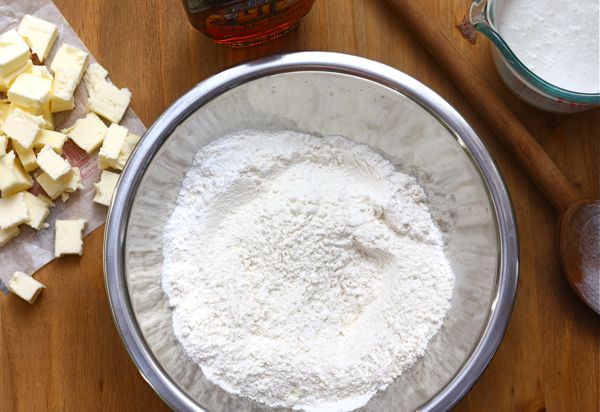 2. I had TWO dinners. Yes, last night I sat down to a 7-course tasting menu to only then find out that was the appetizer. Hello!!! Amazing!! I'll tell you all about it on Monday, but in case you're even nosier than me, keep up with my Sonoma food and wine thrills on FB & Twitter.
P.S. If you're lucky, I might post a pic of me voming on the scheduled helicopter ride. (Can we say….schmexy!!!)
3. I packed a few biscuits in my bag to the airport. And since I'm a loser and always try and get away with bringing stuff I shouldn't (read: hair spray), I always have to show the security dude the guts of my suitcase. It always feels violating. Always.
Is he judging my folding techniques? Are my bras and underwearz gonna fall out onto the floor for the world to see? Terrible! Embarrassing! Also, kinda gross. Seriously. That floor's disgusting.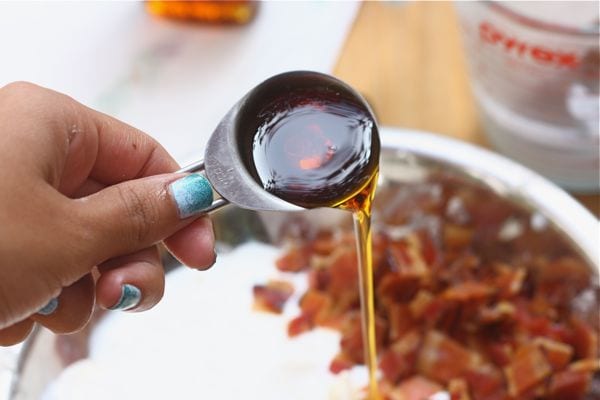 Anywhatever…as he was rummaging through my things, he came across a Ziploc of two of these bacon biscuits that I packed for myself. He asked me about them, I explained, he freaked, I offered him one, he declined…something about terrorists. I dunno. Kinda sad that he can't even accept a biscuit, right?! Geez.
Or maybe he just used that as an excuse. Probably because he didn't want to admit that taking food from a stranger–and one who folds clothes like a 10-year-old boy–is a really bad idea. Whatever the case, he missed out.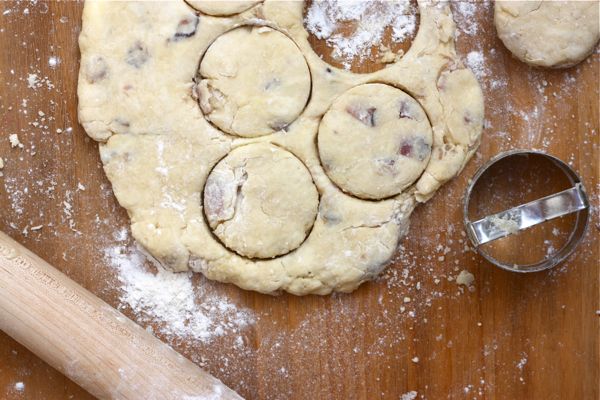 These biscuits are flaky, salty (obvi), buttery and the maple glaze situation gives just the perfect amount of sweetness. Helllloooo breakfast!
I wish that security dude could've tried one; I bet if he did, he would've let me keep my can of Elnett. #ugh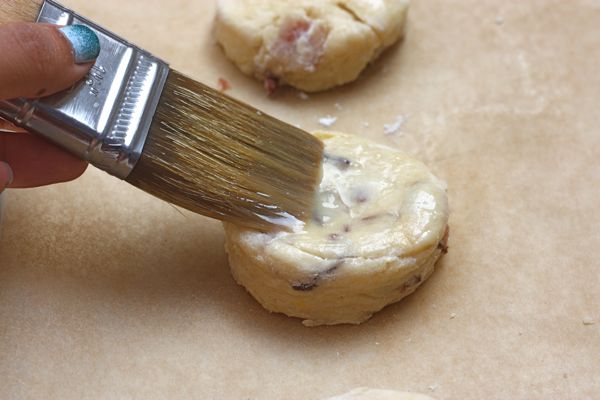 In other news: I'm totally obsessed with painting my nails with gradient sparkily nail polish. I'm sure this isn't a total shocker, but just wanted to let you know in case you were wondering.
Love you, per usual.
Adrianna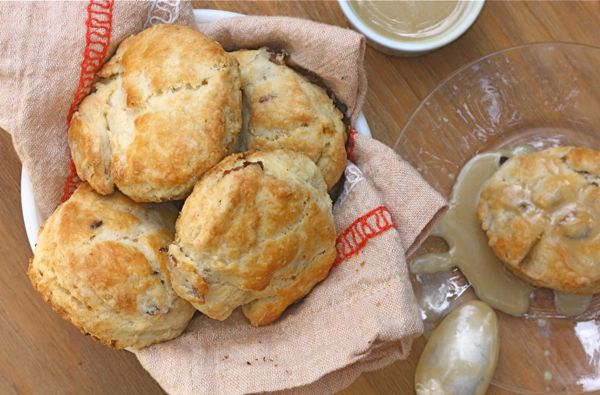 Maple Bacon Biscuits with Maple Glaze
Yields 8 biscuits
Biscuits
5-6 slices of bacon
2 cups all-purpose flour
1 tablespoon baking powder
3/4 teaspoon salt
1 1/2 sticks of very cold butter (or 6 ounces), cubed
1/2 cup cold and shaken buttermilk
1 large egg
1/4 cup maple syrup
1 egg, beaten with a tablespoon of milk or water (egg wash)
Maple Glaze:
1/2 cup powdered sugar
1/4 cup maple syrup
1/2 teaspoon vanilla extract
Preheat oven to 450 degrees F (230 degrees C).
Cook up the bacon! To cook bacon you have two options: fry or bake. I prefer the baking technique. To bake, preheat the oven to 400F, line a baking sheet with parchment. Next, place the bacon side-by-side and stick it in the oven for 15-20 minutes, or until crispy. Drain the bacon on paper towels to expel excess grease. Chop it up into about 1/2-inch pieces, let cool and set aside.
In a large bowl, mix together the all-purpose flour, baking powder and salt. Working quickly, add the cubed butter and break it up with your hands until all of the butter is broken into bits and resembles small peas.
In a measuring cup, whisk together the buttermilk and egg. Add the buttermilk mixture, maple syrup and chopped bacon to the flour mixture. Mix until barely combined. Lightly dust your kitchen counter with flour and dump the dough onto it. Knead a few times (maybe 4 or 5) until the dough comes together. Press or gently roll the dough into a 1-inch thickness. Cut out biscuits using a 2-inch cutter and place on lined baking sheet. Re-roll dough scraps to get a few more biscuits. Brush the tops of the biscuits with egg wash and bake in oven for 15-20 minutes, or until tall and golden brown.
For the maple glaze, add all of the ingredients to a small bowl and mix until completely combined. Serve biscuits warm with glaze poured atop.