You know those people who take WHOLE bites out of popsicles? You must know a few people who do this or, I dunno, you might even do this, too. If you do, you're a psycho. I still like you. My boyfriend falls into this category. And so does Amelia. (She may have had one of these popsicles. May have. Actually, she totally did and loved it.)
I don't understand voluntarily biting things that are ice cold. My spine shakes at the thought. I'd literally freak out. My brain would freeze over! Biting into cold things is like nails on a chalkboard. I guess I have major teeth sensitivity. Does this mean I'm going to lose my teeth later on in life?
Other thoughts this week have included: I need to work smarter not harder. Buying clothes (I don't do it that often) makes me feel AWESOME and poor. Should I share my beauty favorites? Jessica has inspired me.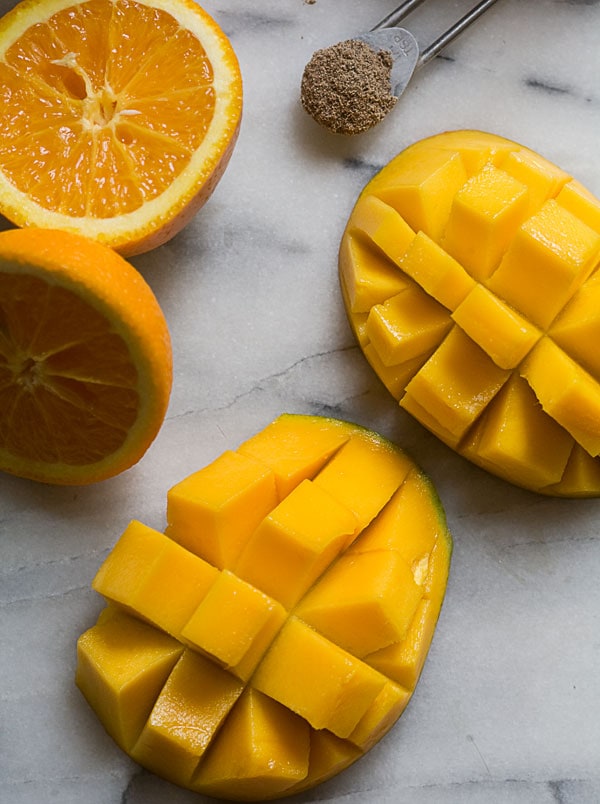 I've been wanting to make some sort of popsicles but I wanted geometric shapes all up in 'em. I've been having major 80s moments lately.
Also a few days ago–since I was thinking of the 80s and Morrissey–I had a major blonde moment when my boyfriend was like, "Whoa, Morsi is out." And I go, "Uhhh…hasn't Morrisey BEEN out?!?"
That actually happened. You can officially take this blog off your reader now.
Back to popsicles!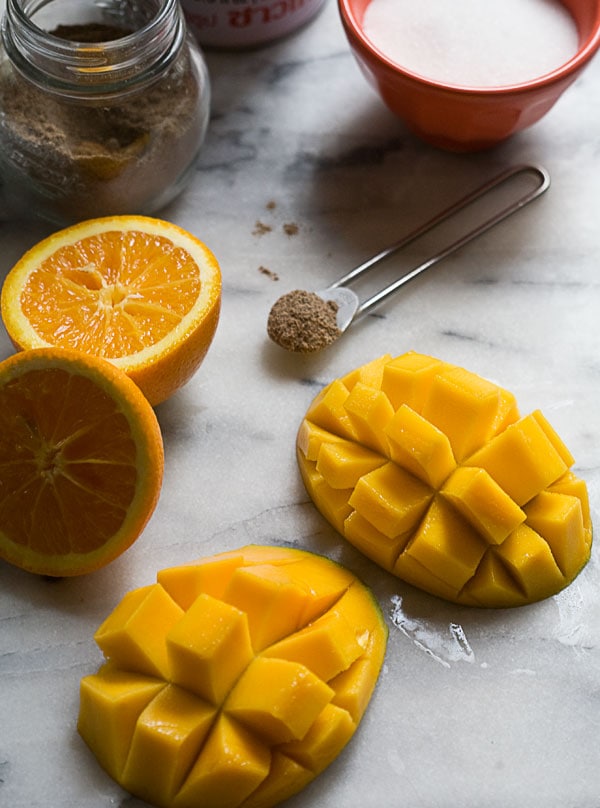 These popsicles are like if a mango lassi was put into popsicle form. They begin with mango puree being mixed up with some sugar and fresh orange juice. The coconut milk is spiked with cardamom and a little sugar for some welcomed sweetness.
Making these popsicles is easy peasy. You just gotta add the puree and then tilt the molds on their side. I used a few ramekins to help position it correctly.
That's really it. Get all Basquiat-like with your popsicles this summer! I encourage it.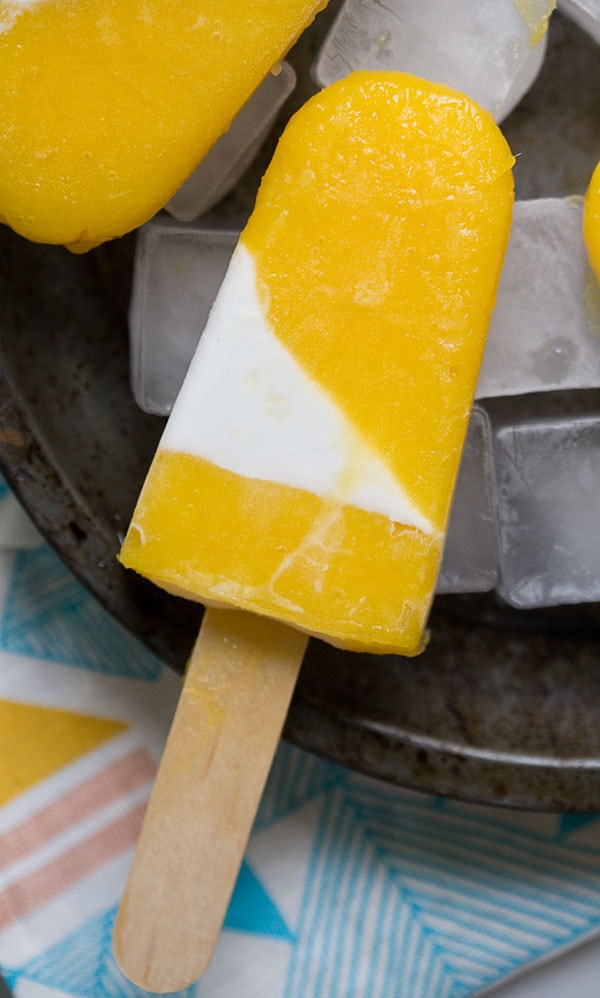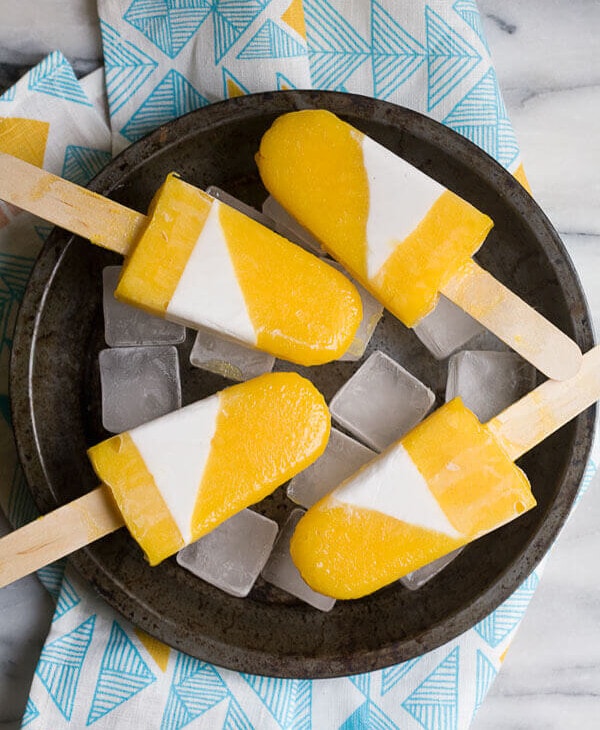 Print Recipe
Mango Cardamom and Sweet Coconut Popsicles
Ingredients
Mango Puree:
3-4

small mangoes

2 pounds, peeled and cut into chunks

1/4

cup

sugar

1/4

cup

orange juice

Pinch

of salt
Sweet Coconut Puree:
1 1/2

cup

coconut milk

1/4,

plus 2 tablespoons cup sugar

1/2

teaspoon

ground cardamom

Pinch

of salt
Instructions
In the jar of a blender or food processor, puree the mangos, sugar, orange juice and salt until smooth. Set aside.

In a small bowl, mix together the coconut milk, sugar, cardamom and salt. Cover the bowl with plastic wrap and transfer to the refrigerator.

Position the popsicle mold on its side. (I placed a baking sheet in the freezer and balanced the popsicle mold on its side using the aide of two ramekins.) Divide the mango puree between the molds. Note: If it gets messy (mine were a hot mess), clean up the insides of the molds, using the aide of a damp paper towel. You want the mango puree's lines to be straight so you have a cute looking popsicle. Freeze for 1 hour and until half way frozen. Insert the popsicle sticks and freeze for 2 more hours.

Remove from the freezer and divide the coconut milk between the molds, filling them up just until the coconut milk reaches the top of the mango puree. Transfer to the freezer to freeze for 2 more hours.

Top with the remaining mango puree and freeze for a minimum of 4 hours or overnight. Run the molds under warm water to help loosen them and gently pull them out.