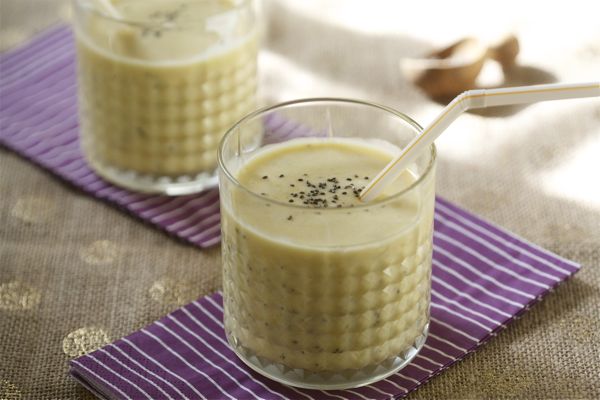 Did you ever have a chia pet as a kid? Every. single. visit. to the drug store, CVS, consisted of me trying to scheme my way into getting my mother to buy one.
It was those commercials, man! They were so convincing. In case you're unfamiliar with chia pets, they were the plant of the early 90s that was all up on the television. The kit included a pottery shaped animal, like a dog or a cat or a pig, and chia seeds. You smothered the chia seeds with water?—I didn't have one so I'm unsure—onto the pottery animal and overnight you'd have a whole plant! It was magic. The commercials showed this rapid growth in a time lapse that made my 8-year old self go, "oooooo!"
Now some twenty years later, they're in this smoothie.
I feel like a gigantic cliche posting a smoothie as my first 2013 recipe on this here blog, and I wasn't gonna do it, but I've been making this exact one every day for the past few days and am in love with it. So here it is…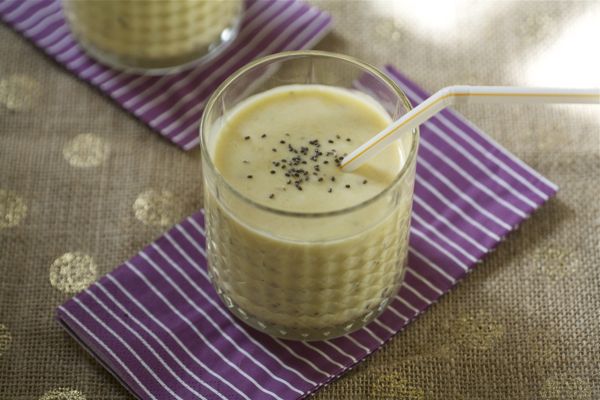 In the winter months, I don't want to drink anything super cold. This smoothie has no ice on purpose. And though mango is in season, I actually prefer the texture frozen mango gives this smoothie–it's a a bit thicker.
The coconut oil and light coconut milk (I found it at Trader Joe's) makes this morning smoothie taste all tropical-like. If you want something less fatty, feel free to use a lighter milk like almond or rice milk.
The chia seeds give this smoothie some nice texture. There's little crunches suspended. I'm so into it.
Today a smoothie, tomorrow something delicious and rich. BYE!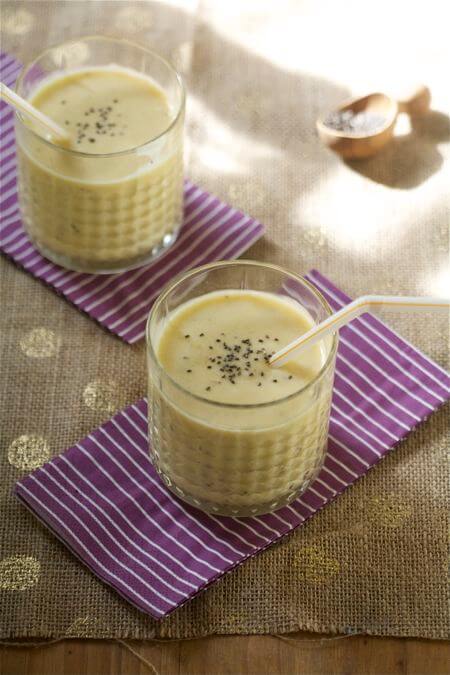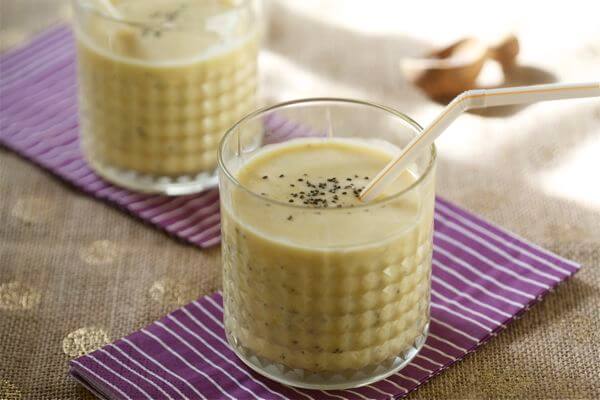 Print Recipe
Mango Banana Coconut Smoothie with Chia Seeds
Ingredients
1

cup

cubed frozen mango

3/4

cup

light coconut milk

2

bananas

1

tablespoon

coconut oil

1

teaspoon

chia seeds
Instructions
Add the mango, coconut milk, bananas and coconut oil to a blender and combine until smooth. If you like, add more coconut milk until you reach the desired consistency. At the end, add the chia seeds and pulse one or two times.