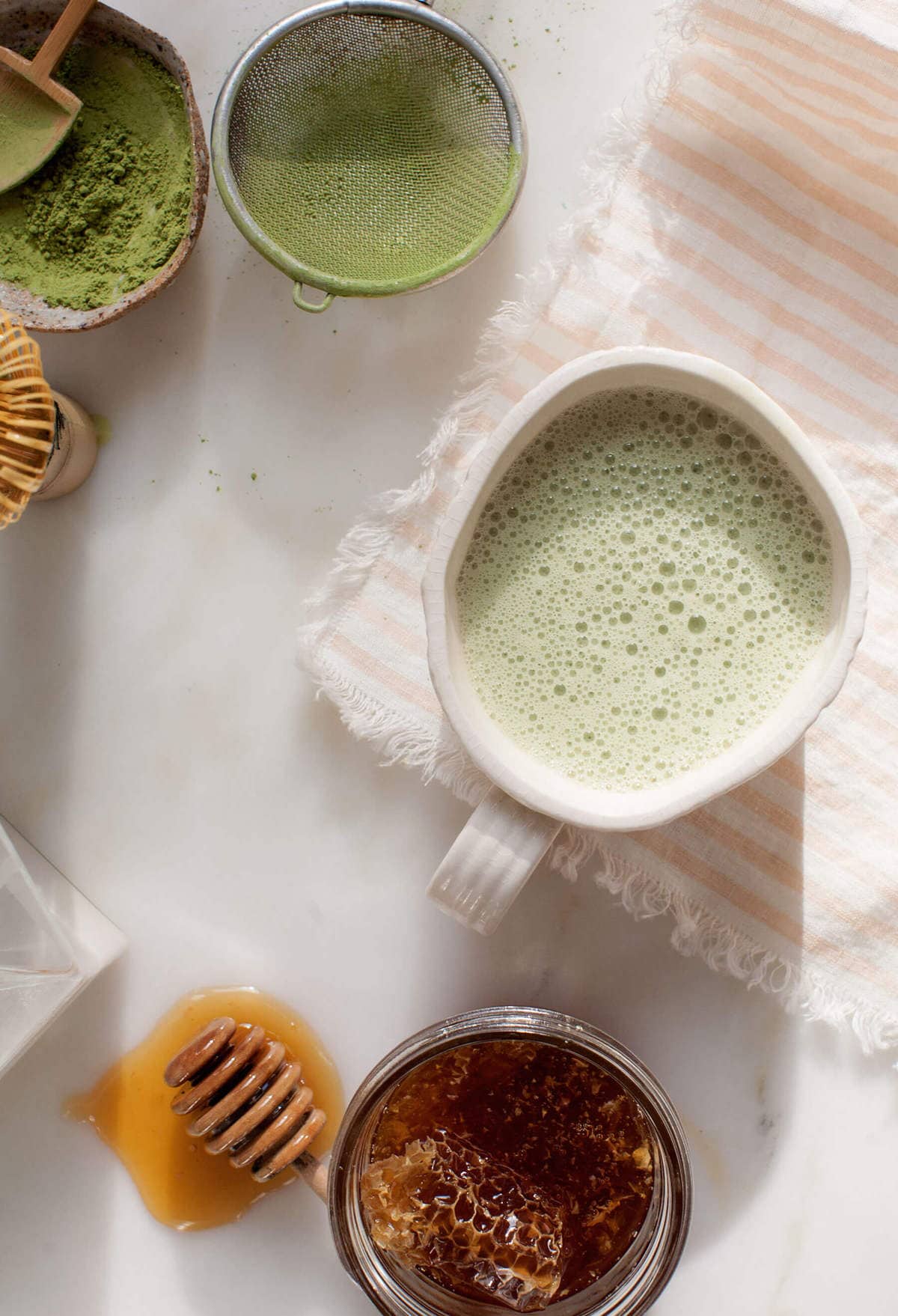 There is nothing difficult about this. Not even a little bit.
But for some reason I've always been hesitant about preparing matcha at home because I was afraid I would do it incorrectly. Green tea in Japan is serious business and there absolutely is a right way and a wrong way.
To make sure I was doing it right, I tried to go to a class but then I missed it because I didn't have my life together so I did the next best thing: I watched LOTS of YouTube videos on the subject and I feel like now I can properly talk about making a cup of warm matcha.
Let's start with what matcha is. With most teas, you simply steep the leaves in hot water, but with matcha you actually are consuming the leaves. Matcha powder is greeen tea leaves ground up very finely so they dissolve into the water.
To start, I like to sift about 1 teaspoon of matcha powder to ensure that all of the lil' bits of matcha are broken up.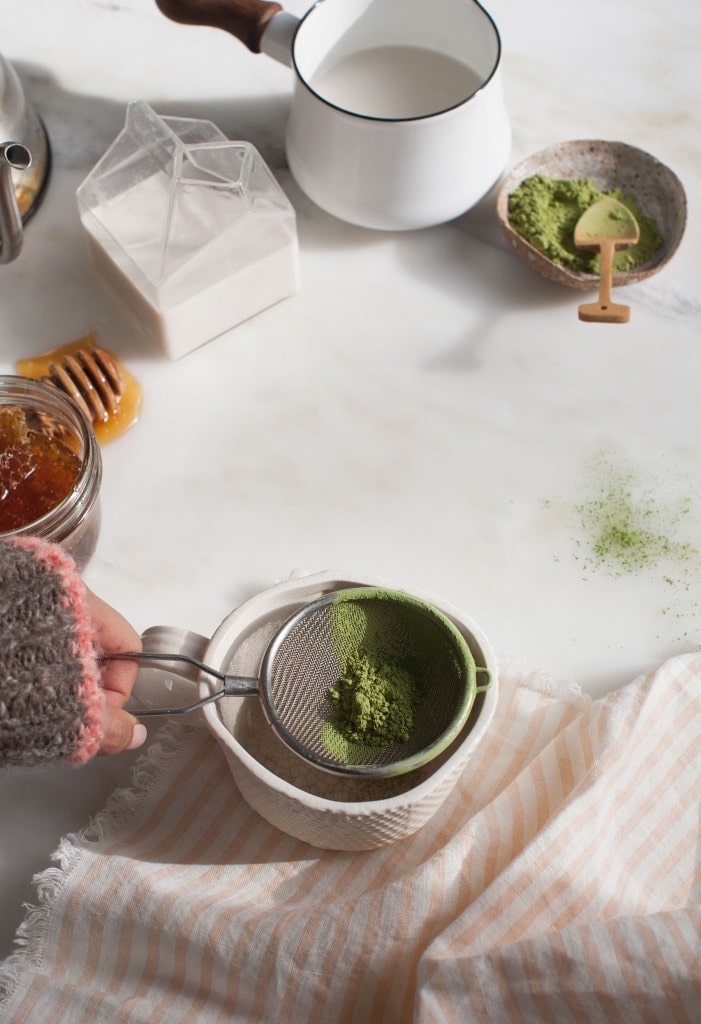 I then pour about a tablespoon of hot water into the bottom of the mug.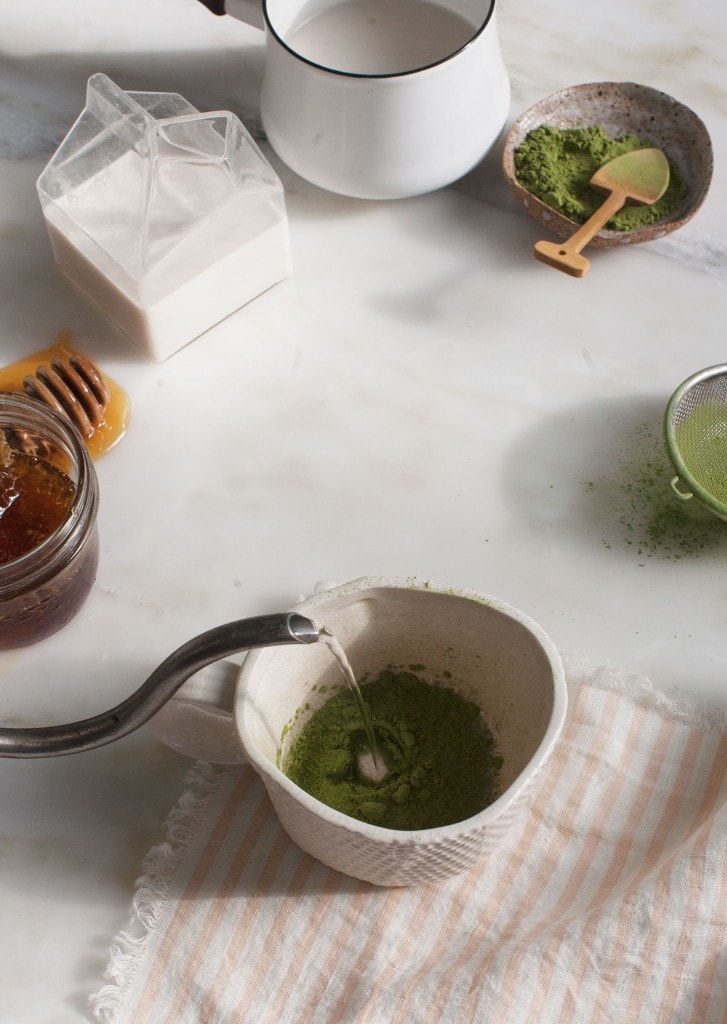 I then whisk away until a loose paste forms. This part is very important because you want to make sure any bits of matcha have dissolved.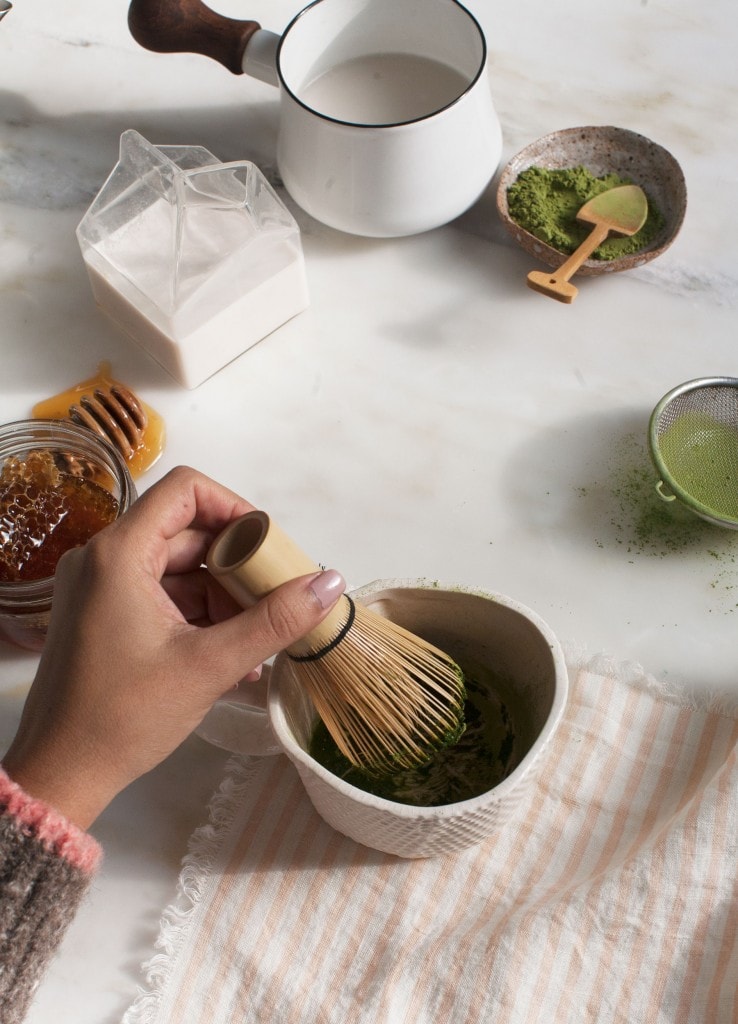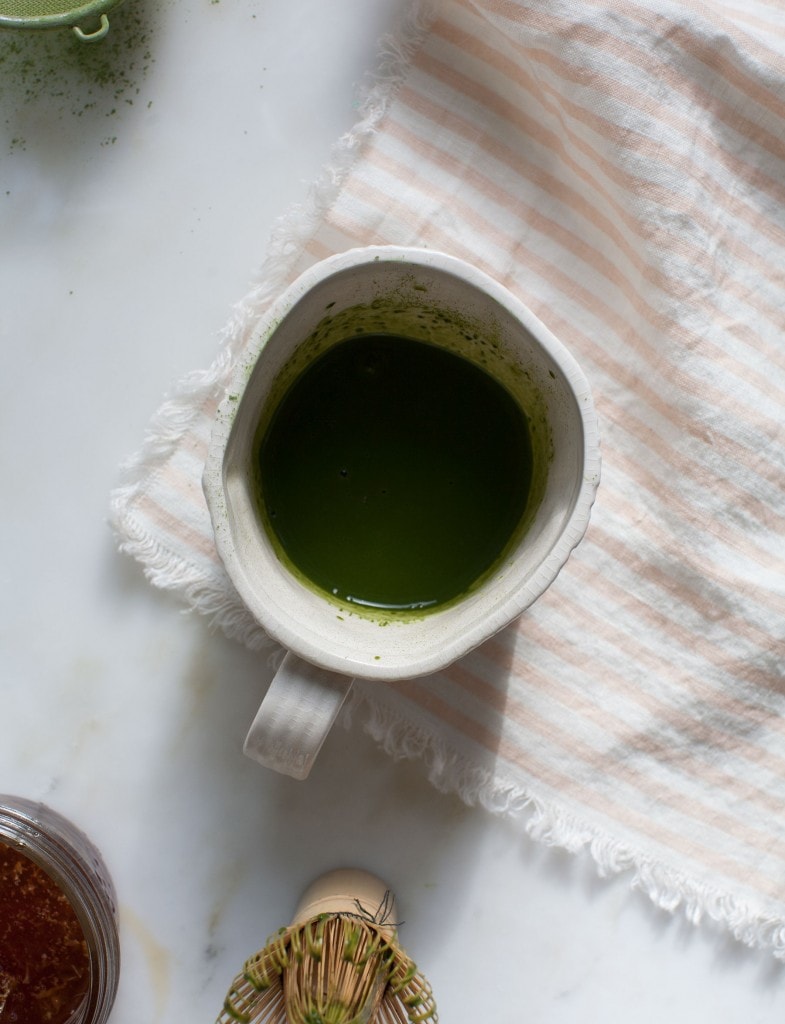 Next, I pour in about 1/4 cup of water. And whisk again.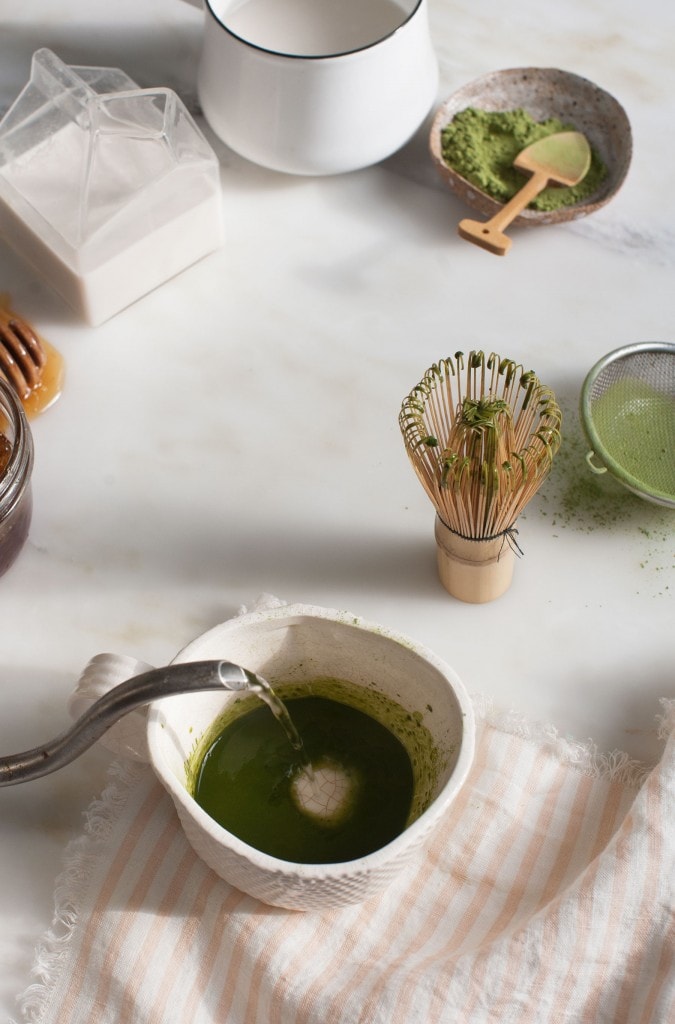 On the stove, I like to warm 1/2 cup of almond milk, light coconut milk or cow's milk with about 2 teaspoons of honey.
Fun tip: I like to whisk the milk vigorously with the matcha whisk so it's a bit frothy. And then I pour it in.
That's it! So simple and delicious. It's my favorite 3pm pick-me-up. This and a piece of dark chocolate are like a heavenly combination.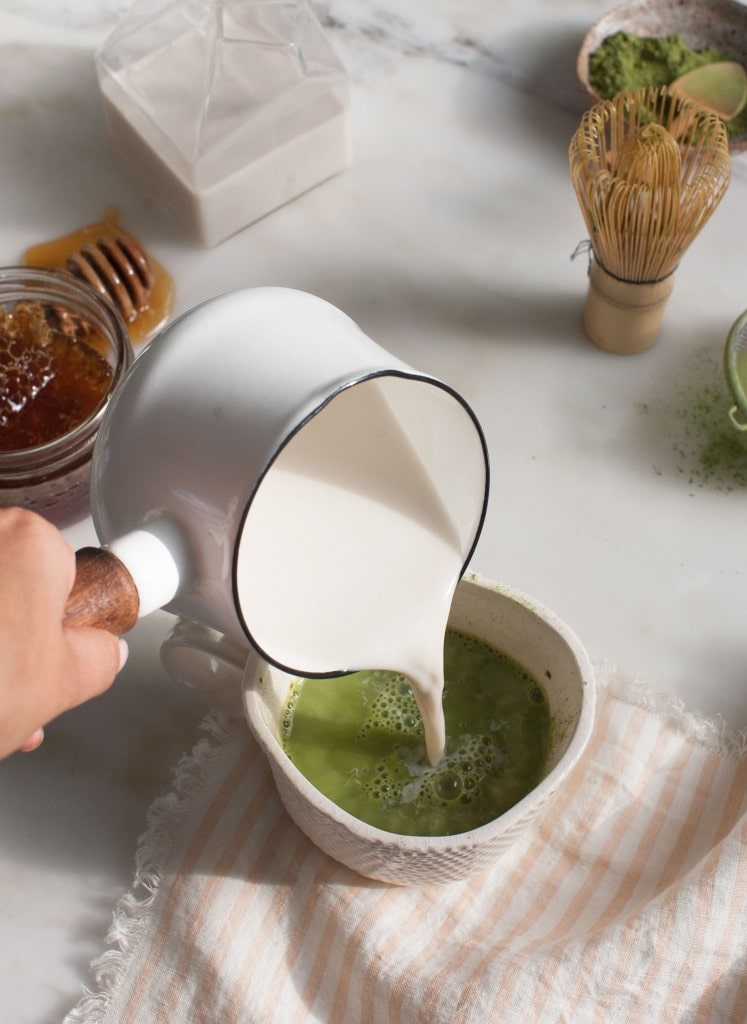 Matcha ranges in price from like $12 to very very expensive. The introductory matcha is usually called conventional which is really good for baking with and the more fancy stuff is usually called ceremonial. Buy what you can afford!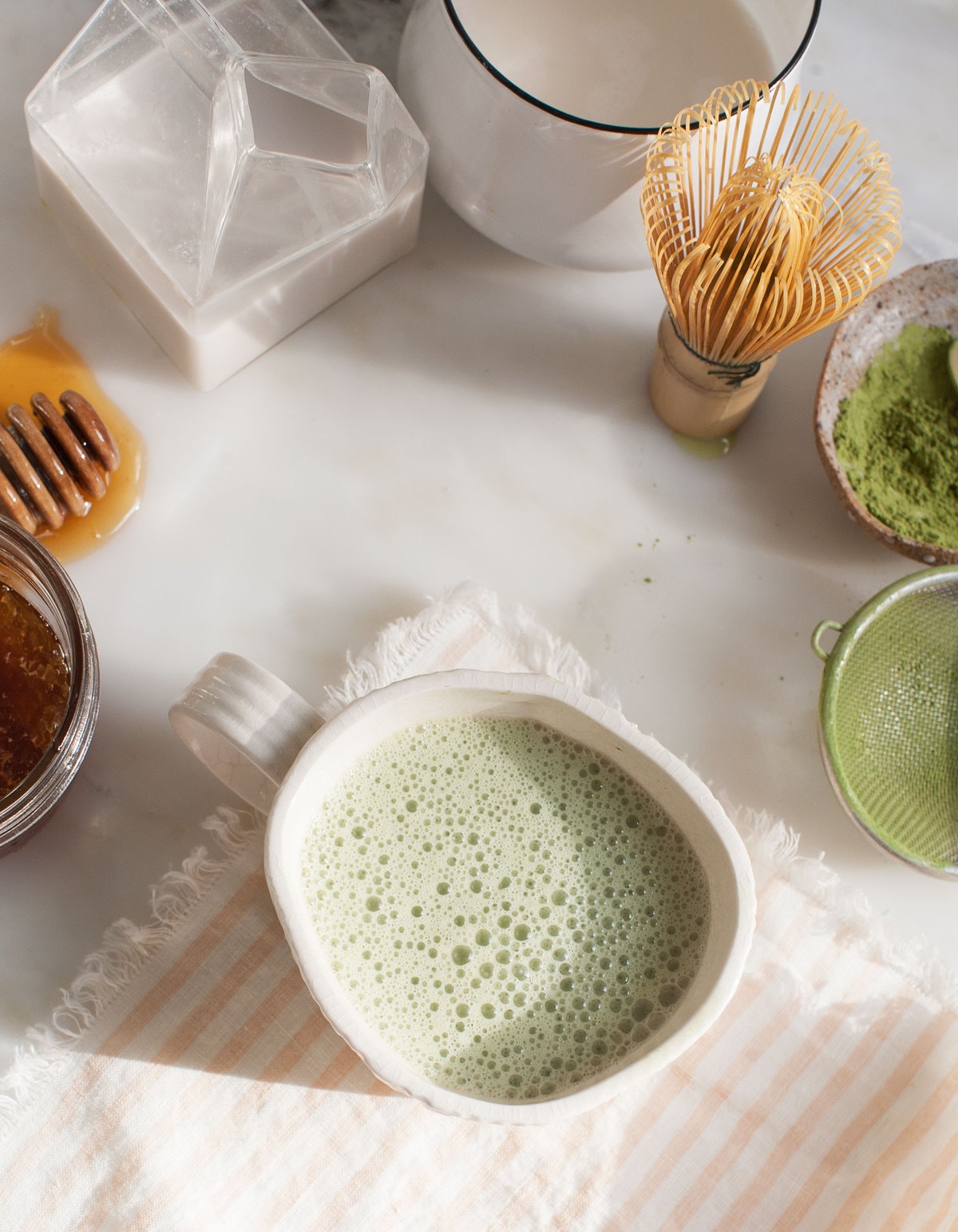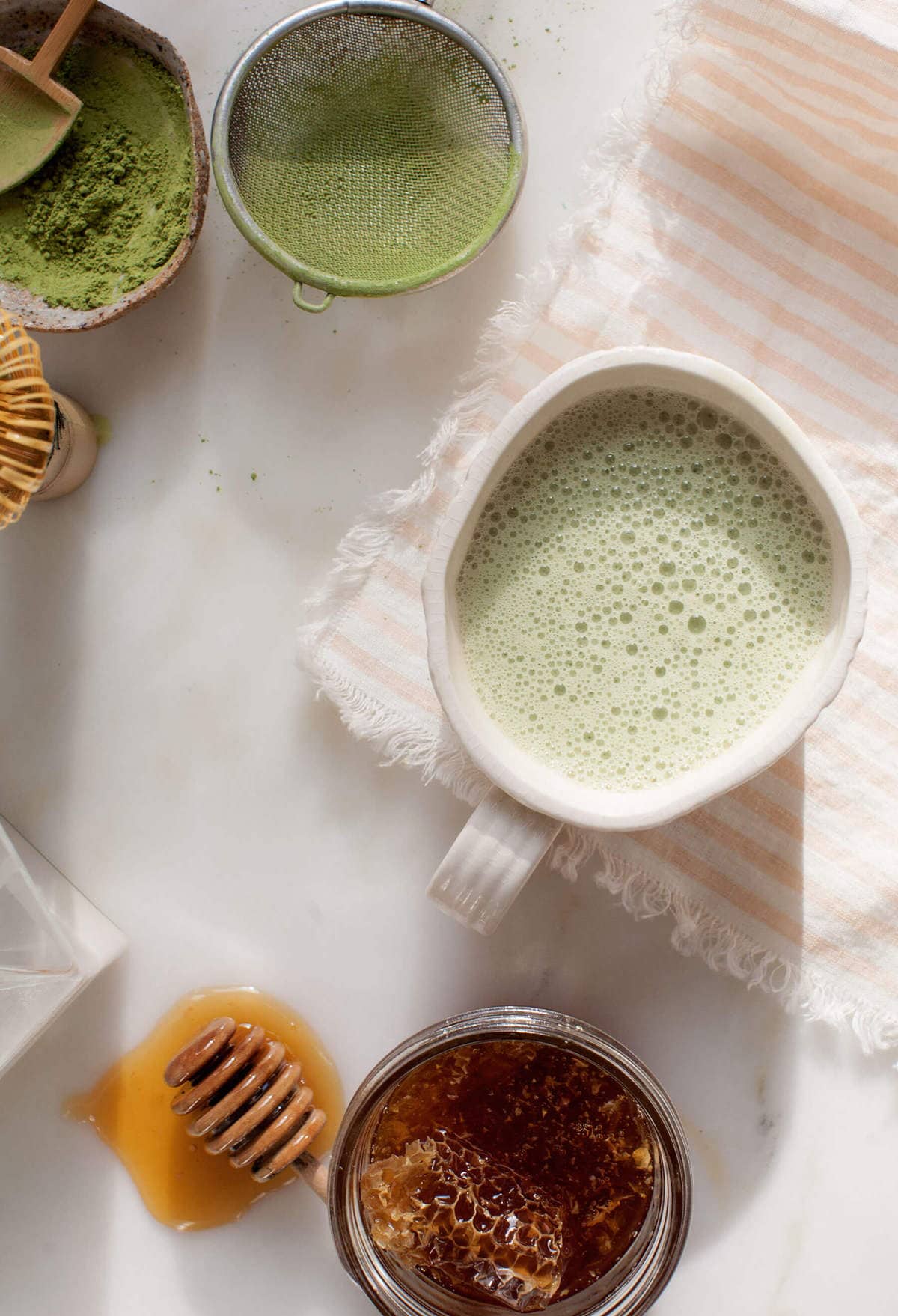 How to Make a Matcha Latte
Print
Serving Size:
1
cup of matcha
Ingredients
1

teaspoon

pure matcha green tea powder

1

tablespoon

hot water

,

(just under boiling)

1/4

cup

hot water

,

(just under boiling)

2

teaspoons

honey

1/2

cup

light coconut milk, almond milk or cow's milk
Directions
Sift the matcha powder into the bottom of a wide mug.

Pour in the 1 tablespoon of hot water. Whisk vigorously until all of the matcha powder has dissolved.

Next, pour in the remaining 1/4 cup of hot water and whisk again until dissolved.

Meanwhile, in a small saucepan, set over medium-low heat, combine the honey and milk. Heat until very warm. Whisk vigorously to create a bit of froth at the top. Pour the warmed milk into the mug and whisk one last more.
Link to matcha whisk
And a bunch of options for matcha