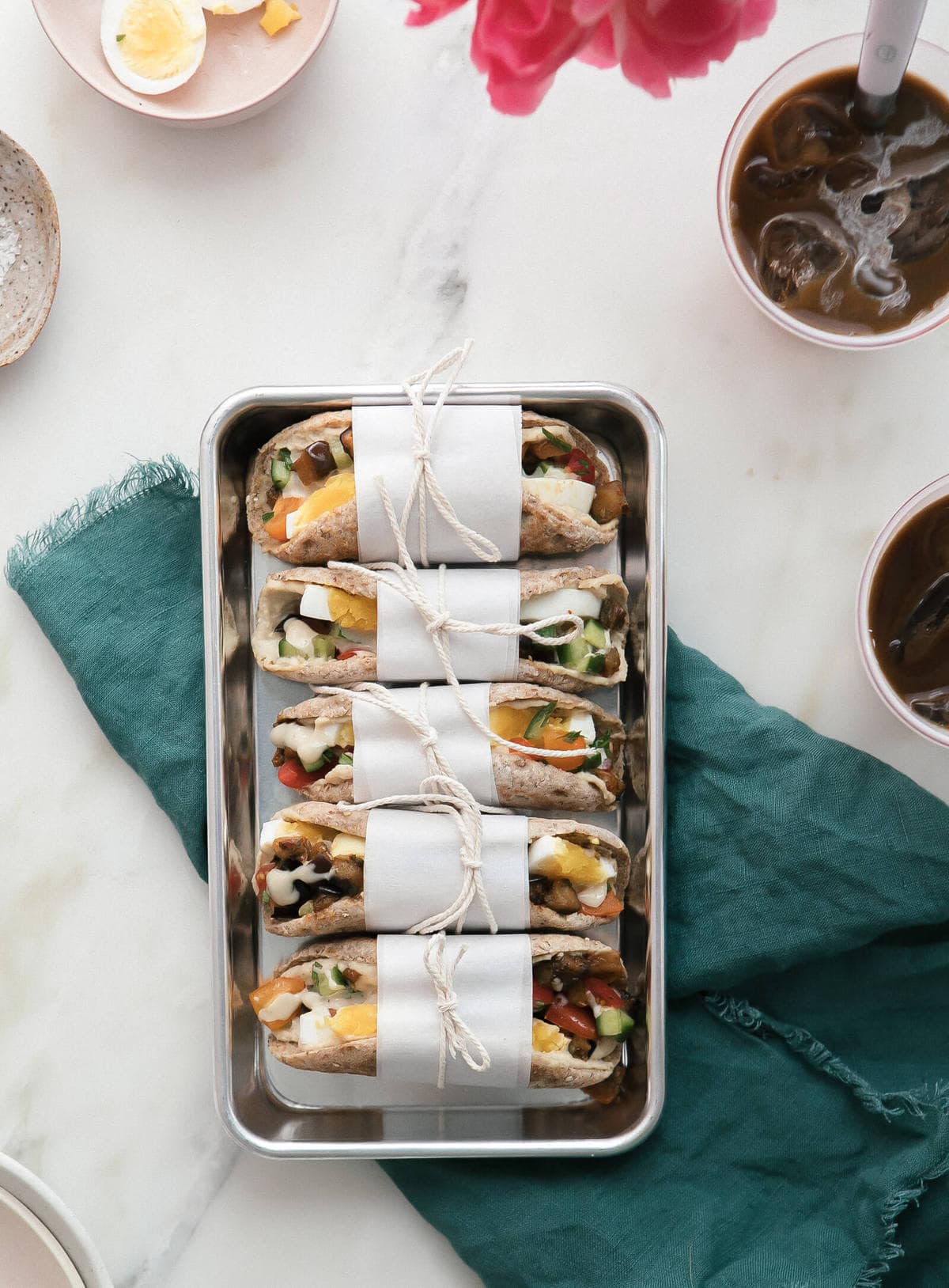 It already feels like the dog days of summer…you know those drawn out, loooong days where the sun feels like it'll never go down and give us a much needed break from the sun. I've been living in sunscreen and a hat and sunglasses when I go for my sprints with Amelia because the sun is not our skin's friend!
The past few weeks, with the weather heating up and all, I was sort of struggling to find new things that were interesting and healthy-ish. But luckily as I was griping to Joshua—my favorite brainstorming partner—and he suggested I make a sabich! I'd never had one before but once I did a heavy Googling session, I was totally sold.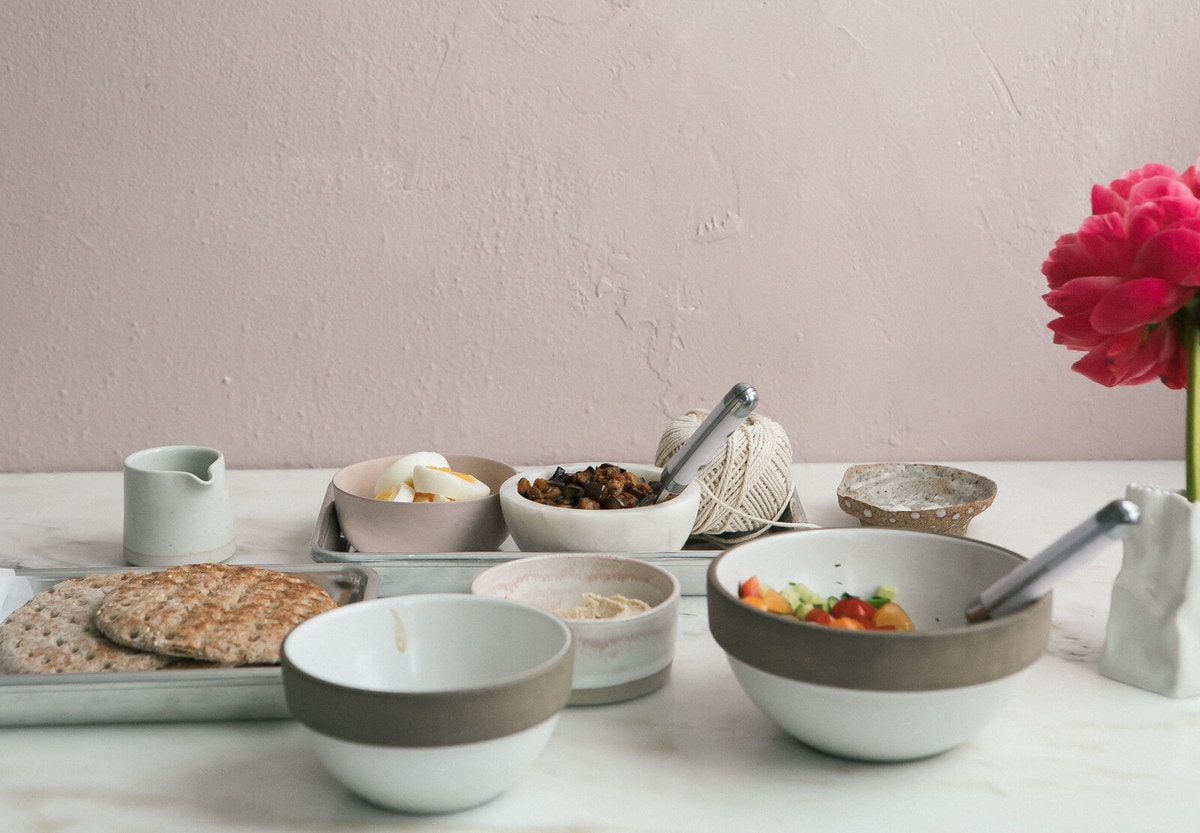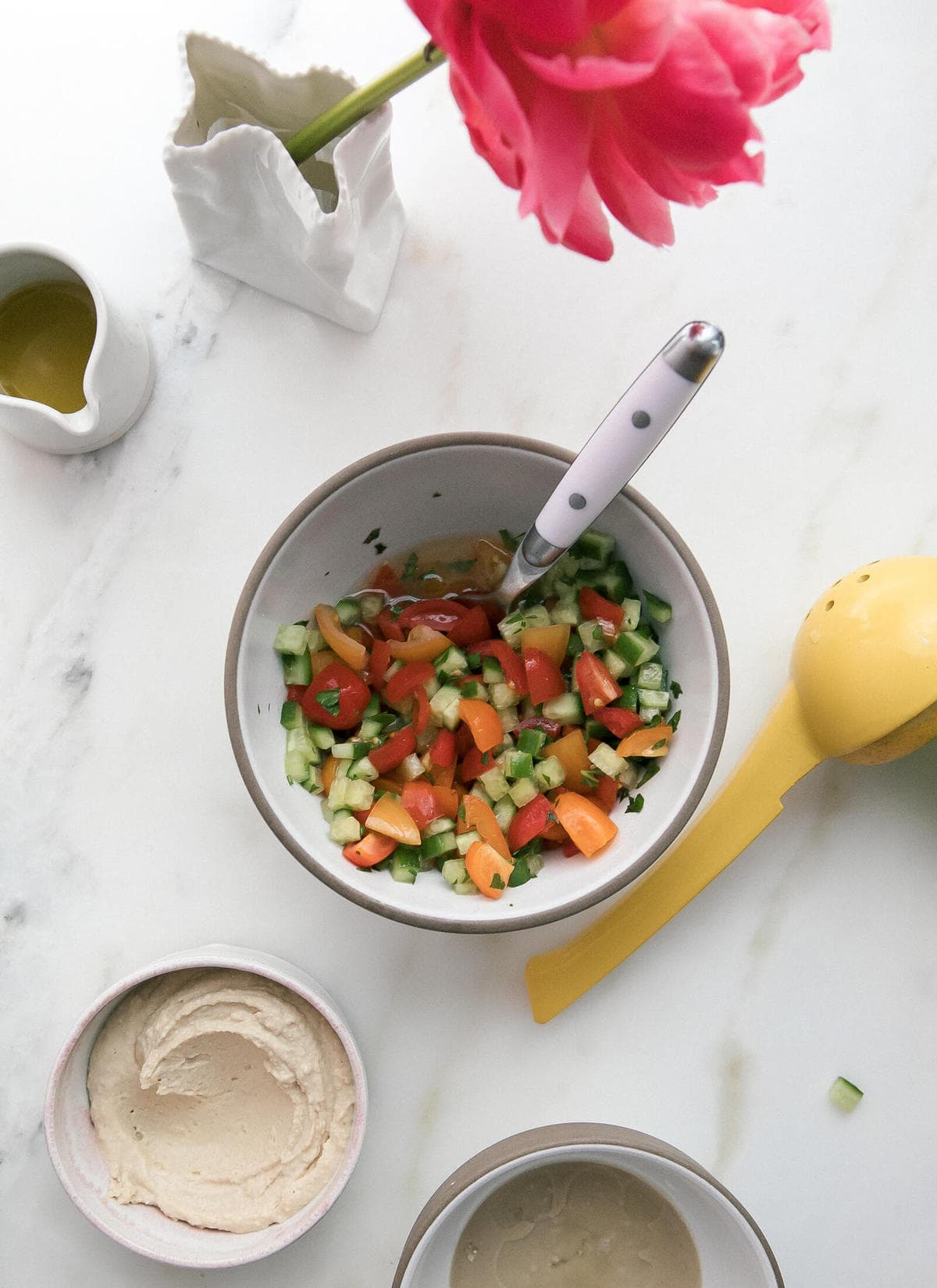 Sabich is a Iraqi-Israeli sandwich (you can read about their history here—RIP Lucky Peach!) that consists of pan-fried eggplant, hard boiled egg, hummus…all eaten in a pita. It's typically eaten for breakfast (hence the iced coffee pictured) and it is SO good. It's totally acceptable to eat this breakfast, lunch or dinner.
For this post, I teamed up with Ozery Bakery. If you're unfamiliar with their bread, it is SO good and soft.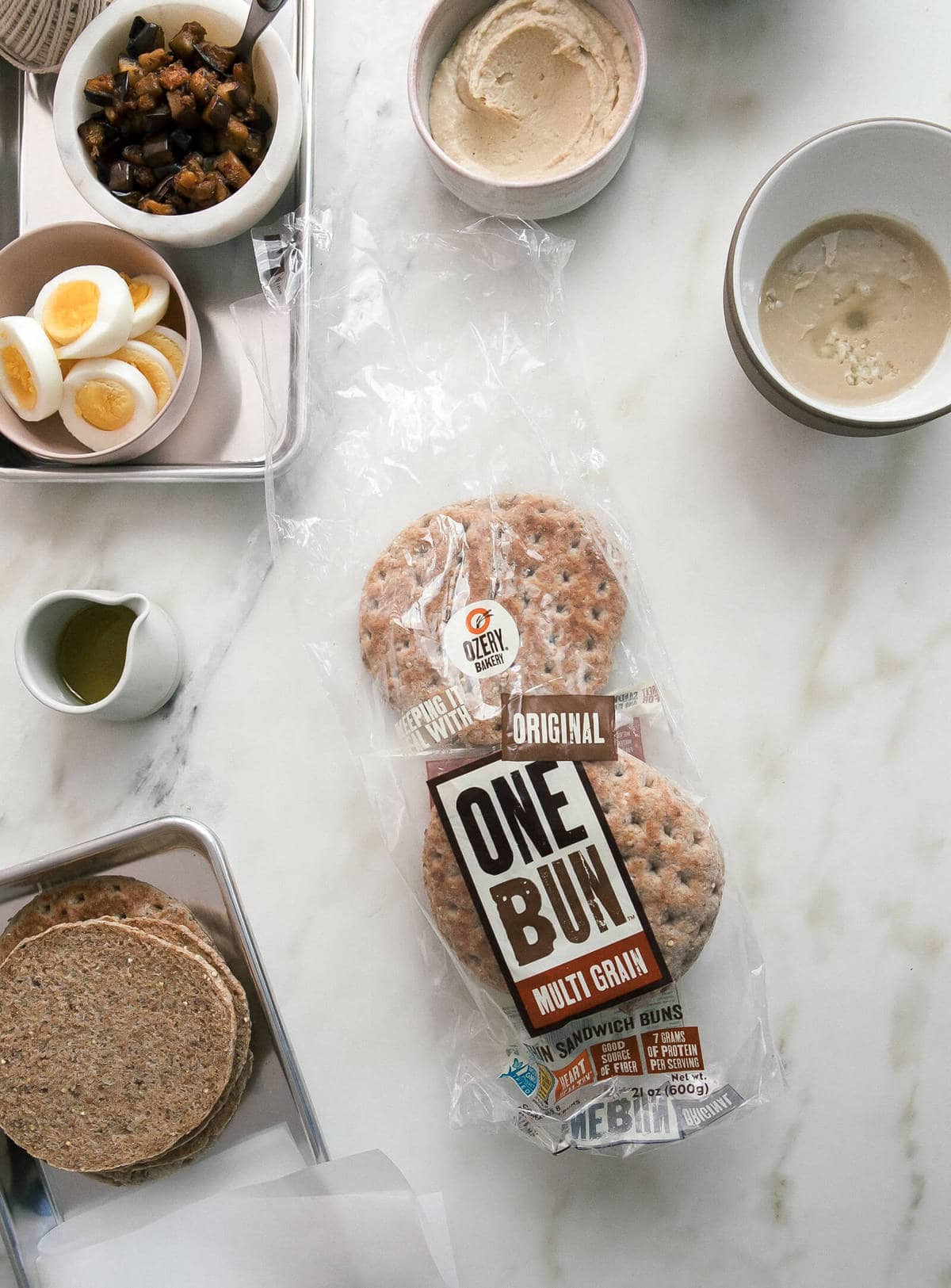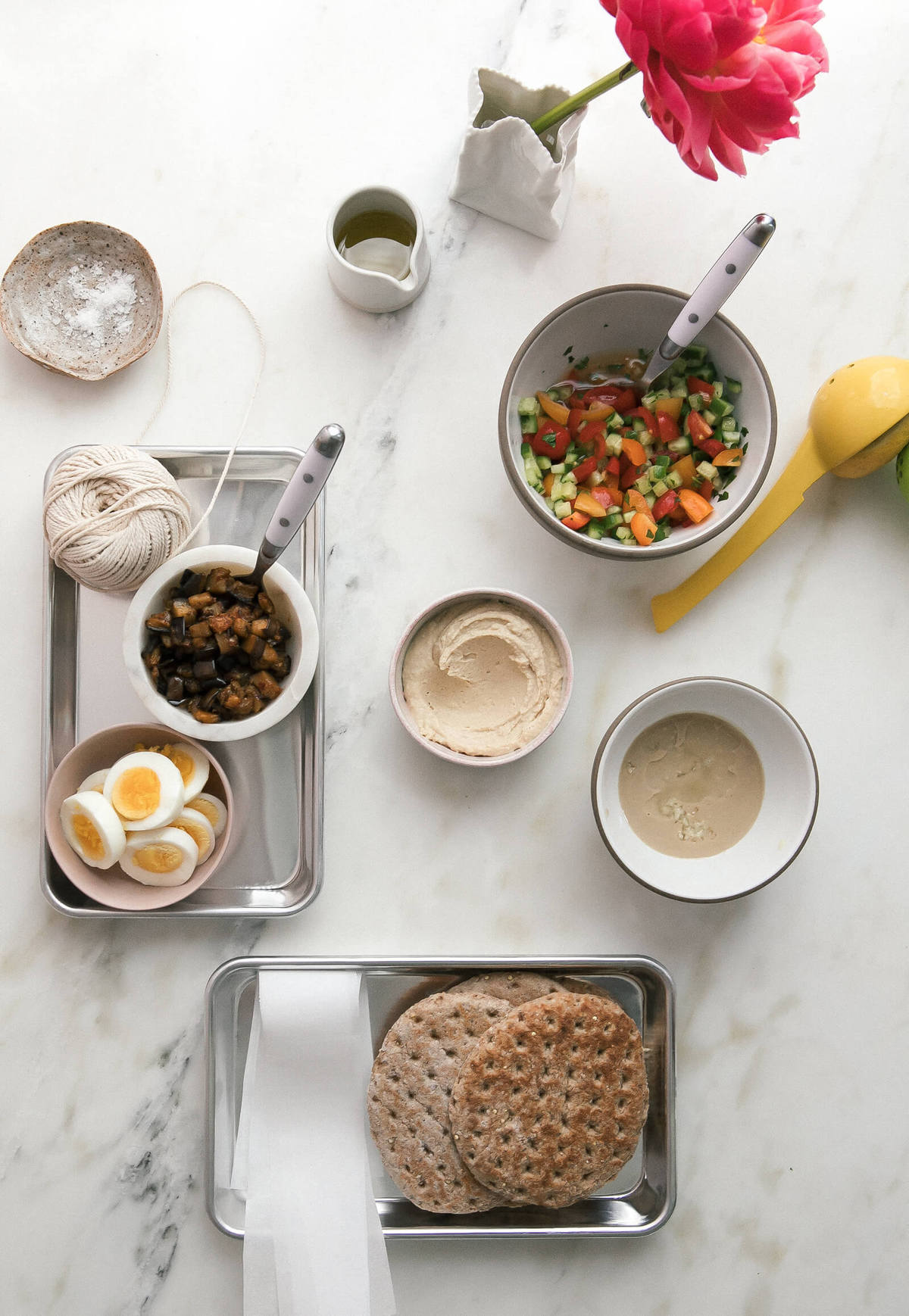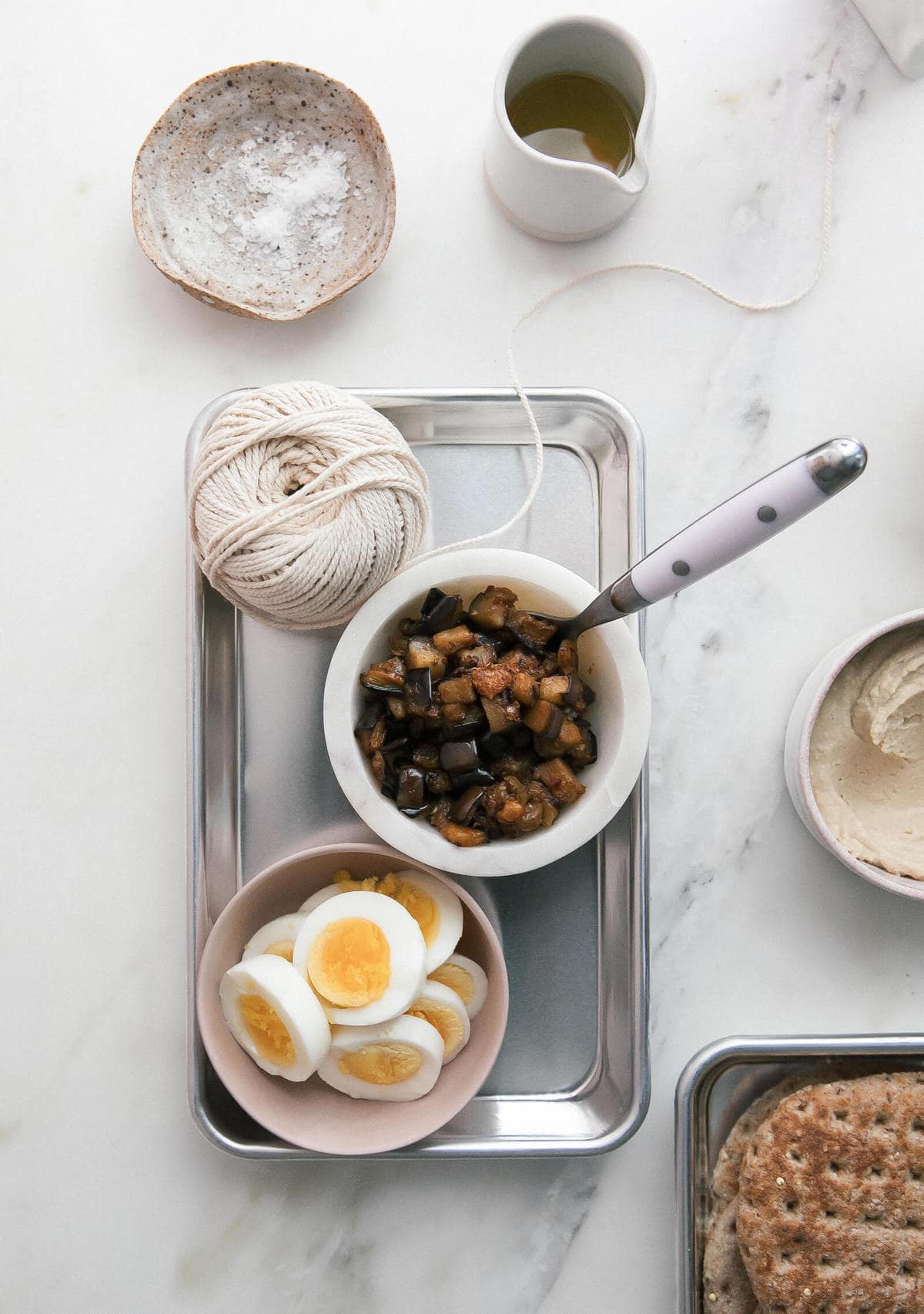 I know this is a sponsored post but I actually buy these every single week as a part of my normal shopping list because I like to eat them with some smashed avocado on top. And they're stored in the freezer and take mere minutes to thaw so they're really great for quick breakfasts…and of course, they're great for sabiches. Also, one time when I was craving something sweet, I toasted one and smothered it in a teeny bit of butter and topped it with sugar and cinnamon and it was DELICIOUS.
Anyway…back to sabich.
I took some very minor liberties. For instance, I wanted the eggplant to have some flavor so I added a bit of harissa paste and it was bomb.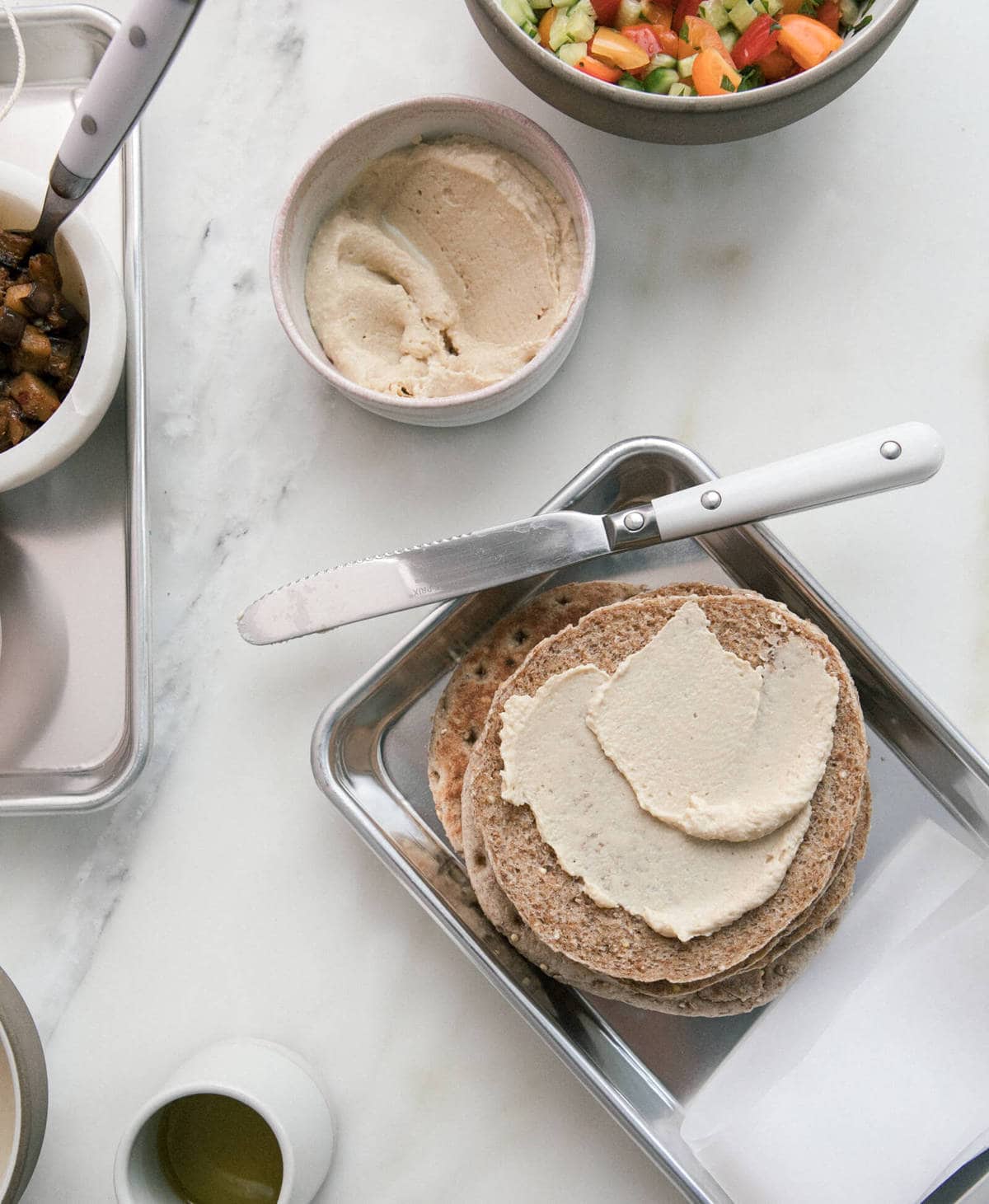 I used to be the largest eggplant hater but now I love it so very much. I really think it was this one dish at Bar Ama that changed my mind. They cook it until almost caramelized in this chipotle type sauce that just is amazing.
This one tastes similar because of the harissa. The tahini sauce is so simple and delicious and the Israeli salad is something I could eat all by itself.
In the past, I've made all of these components and have kept them in the fridge and then when I'm in the mood for a sandwich, boom! it's already made for me.
I hope I've convinced you that this sandwich deserves a place in your summer repertoire.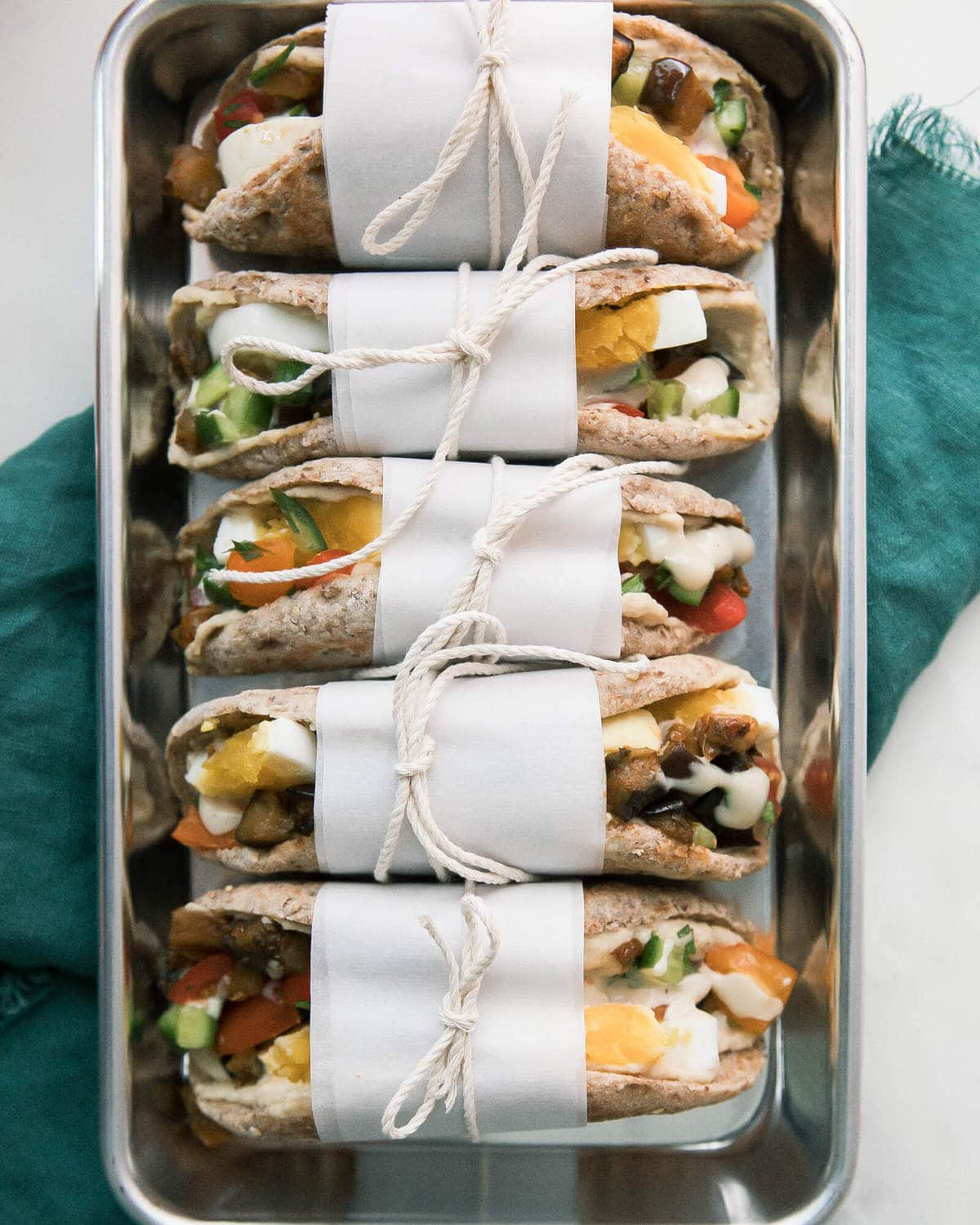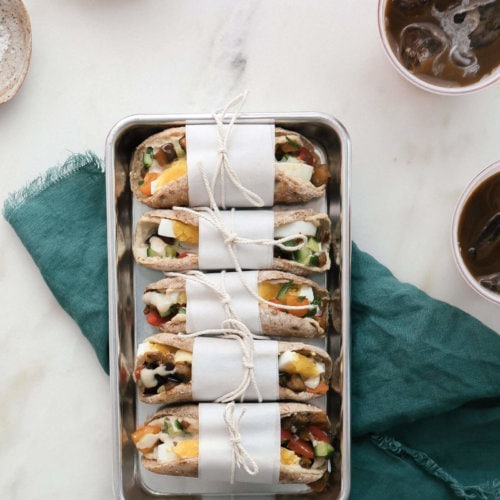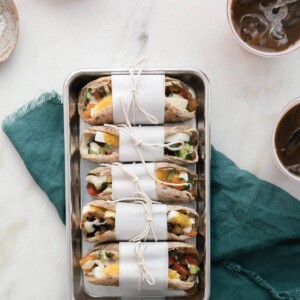 Ingredients
Eggplant: 
2

tablespoons

olive oil 

1/2

Italian eggplant

,

diced

1

tablespoon

harissa

,

or more or less depending on your spice level 

Pinch

of salt
Tahini Sauce: 
1/2

cup

tahini

,

whisked 

2

small garlic cloves

,

minced or pushed through a garlic press

Juice from 1 lemon 

2

tablespoons

water

1/2

teaspoon

salt
Israeli Salad: 
2

small Persian cucumbers

1/2

pint

cherry tomatoes

,

diced Or 1 Roma tomato, diced

2

tablespoons

minced Italian parsley

1

teaspoon

minced mint leaves

1

tablespoon

olive oil 

Juice from 1 lemon

Salt
Other Accessories + Sabich Assembly: 
Hummus

,

store-bought or homemade 

4

Ozery Bakery One Bun Multi Grain

,

halved

2

boiled eggs

,

sliced and cut in half
Directions
To Make the Eggplant: 
In a small sauté pan, set over medium heat, add the olive oil. When hot, add the diced eggplant and pan-fry for about 2 to 3 minutes, until there's color on all sides. Pour in the harissa paste and add about two tablespoons of water (this create more of a sauce). Toss the eggplant until it's evenly coated in the harissa and add a few pinches of salt. Turn the heat down to low and cook for an additional 3 to 5 minutes. 
To Make the Tahini Sauce: 
Whisk together the tahini, garlic, lemon juice, water and salt. It might give you a bit of trouble at first but keep whisking, it'll eventually smooth out. Add an additional teaspoon or two of water, if you want it to be a tad bit thinner. Give it a taste and adjust the salt to your liking. 
To Make the Israeli Salad:
In a medium bowl, add all of the ingredients and mix. 
To Assemble the Sabich: 
Take one half of an Ozery Bakery bun and add a few teaspoons or hummus. Smooth it out to the sides and then add spoonful of diced eggplant, two pieces of egg, tahini sauce and Israeli salad.
Nutrition Facts
Let's Make a Sabich
Amount Per Serving (2 g)
Calories 0
* Percent Daily Values are based on a 2000 calorie diet.

(This post is sponsored by Ozery Bakery. Thanks for supporting the sponsors that keep A Cozy Kitchen cozy.)