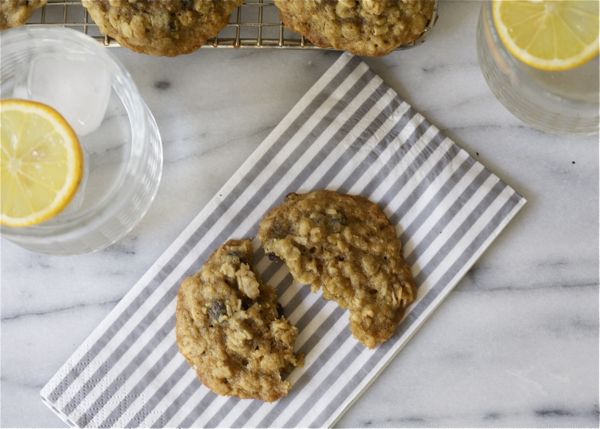 I so often dislike things that are similar or practically identical to things that I love. A few examples, my friends:
I dislike lipstick but love lip stain. (This one has grown on me.)
I dislike filing my nails (it feels weird) but love painting my nails. (I'm wearing this color right now.)
I dislike red roses but love spray roses. (Evidence that I'm a girl.)
I dislike raisins. Like, loathe raisins (golden raisins are excluded). But I just LOVE currants.
They're the same but different. Black currants are cuter, tastier, sweeter, and teeny-tiny compared to big ol' raisins.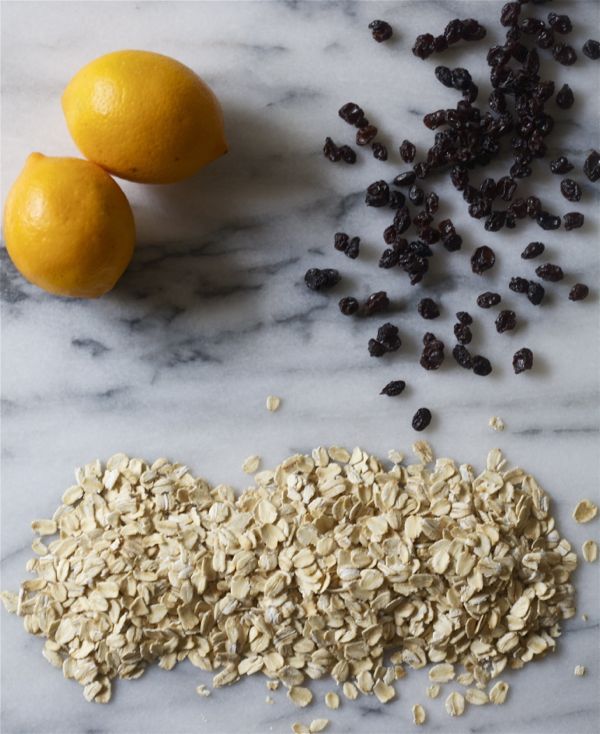 Out of all the cookie genres---fat and tall, crispy and thin, round and meaty---chewy is my total favorite.
Chewy is cool! Chewy is chic! Chewy is the new black!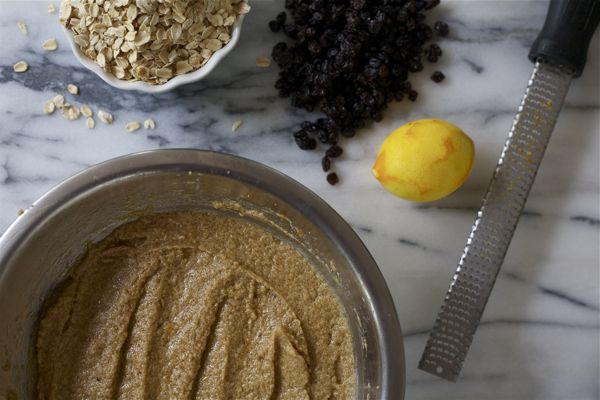 When I worked my office job, I'd be so tired when I got home but I always wanted to bake--it relaxed me (and still does), oddly enough! I recommend trying this.
While I don't recommend a three-tier cake project, or even cupcakes (since there's two recipes: frosting and the cake), these cookies are perfect for that post-work-I-need-to-relieve-stress recipe category.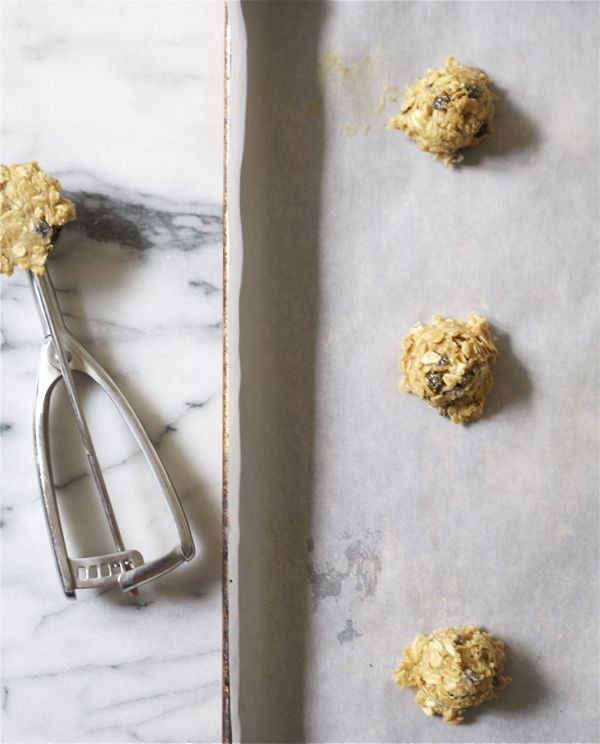 These cookies couldn't be simpler to throw together.
Two bowls, a (somewhat) short list of ingredients, dough that comes together in 15 minutes and a quick bake time, makes these cookies super low-maintence.
These cookies are crunchy, tart, chewy with the right amount of sweet. Not too sweet. Not too sweet at all. And my favorite, a little salty.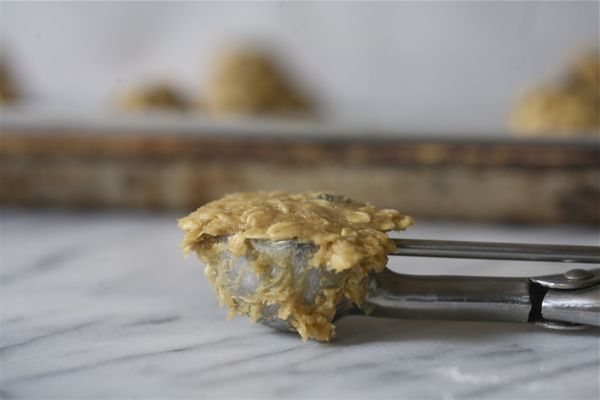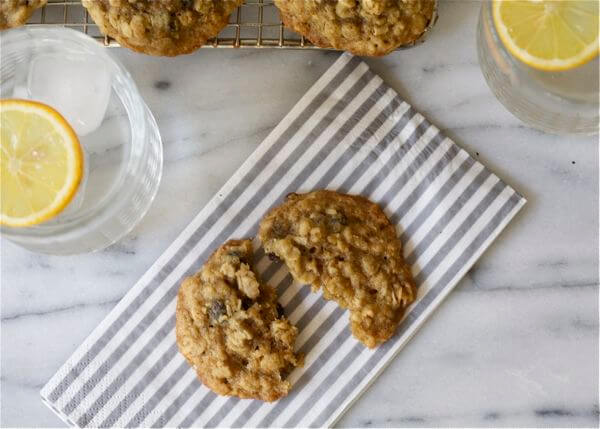 Print Recipe
Meyer Lemon Currant Oatmeal Cookies
Serving Size:
chewy oatmeal cookies
Ingredients
1 ½

cups

all-purpose flour

2

cups

dried black currants

1

cup

8 ounces unsalted butter, room temperature

1 ¾

cups

light brown sugar

2

large eggs

1 ½

teaspoons

Meyer lemon zest

from 1 lemon

2

teaspoons

pure vanilla extract

1

teaspoon

baking soda

1

teaspoon

fine-grain sea salt

3

cups

old fashioned rolled oats
Instructions
Preheat your oven to 350 degrees F.

In a medium bowl, mix together the all-purpose flour and black currants. If the currants are sticking together, be sure to break them apart and completely coat them in flour. Set the mixture aside.

In a large bowl, cream together the butter and brown sugar for about 2-3 minutes, until light and fluffy. Add the eggs, lemon zest, vanilla extract, baking soda and salt; mix until thoroughly combined. Fold in the oats until completely combined. Next, fold in the flour and currant mixture and mix until there are no longer any specks of flour.

Using a 2-inch cookie scooper, drop rounds of cookie dough onto a parchment-lined baking sheet, spacing the cookies about 2-inches apart and flattening each cookie slightly. Transfer the baking sheet to the oven and bake for 10-12 minutes, until the cookies' edges are lightly golden brown. Place the cookies on a cooling rack and repeat the baking process until you've baked through all of the dough. Cookies are good for up to 5 days in an airtight container.