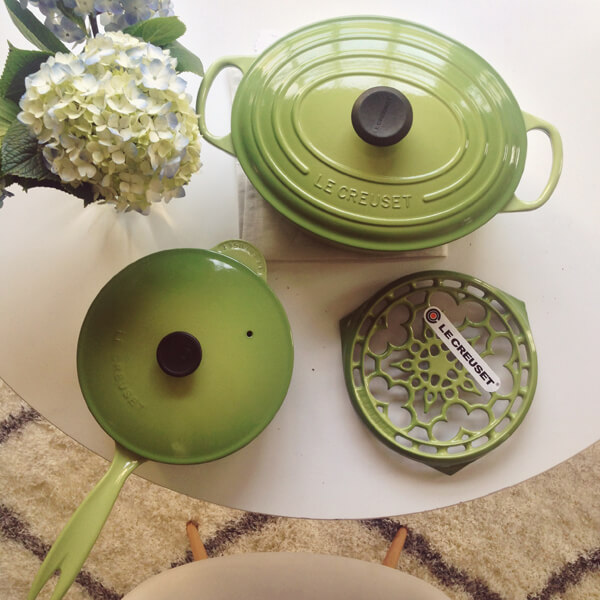 Happy Monday, friends! How was your weekend? I spent Saturday in Laguna and yesterday I was testing some recipes while House of Cards played in the background and OMGooodness. That season premiere was INSANE!
In other news, today we have a La Creuset Giveaway. Do you have a French Oven? It's one of my most-used kitchen items. I literally use it at least a few times a week. I use this for everything from making soups to braising meats to making bolognese–it's so versatile!!
And, it's even better because this is Le Creuset's new color, PALM, which I think is just dreamy. Today the giveaway is for this 5 1/2 quart French Oven in the color, PALM.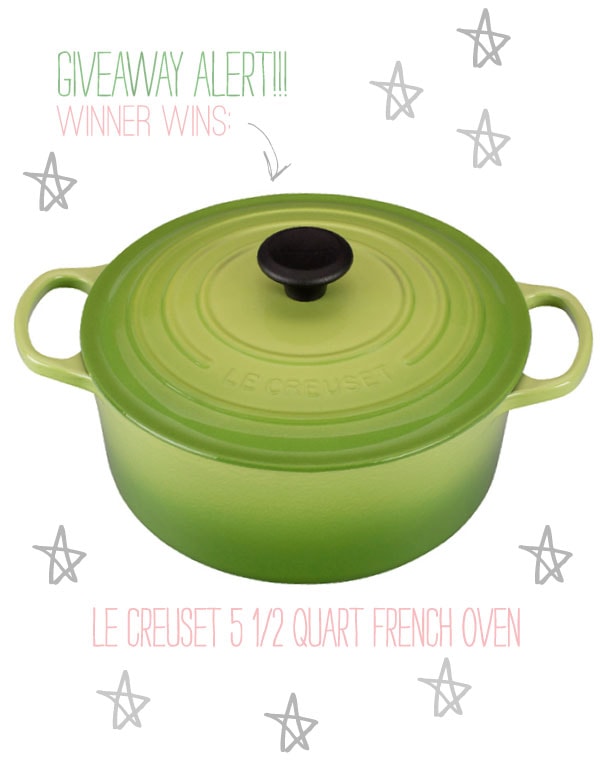 To enter this giveaway, follow these steps:
1. Follow A Cozy Kitchen on Facebook and Instagram.
2. Go over to Le Creuset's site and check out all of their pretty cookware in PALM.

3. Comment here telling me what your favorite Winter meal has been thus far. (I know most of you have been dealing with some serious cold weather.)
A winner will be chosen at random on Friday, February 21st 2014 at noon PST.
(This giveaway is sponsored by Le Creuset!!)
————————————————-
This giveaway is now closed! The winner is Kristel who said, "Whole roasted chicken is perfect for cold nights. The oven warms the house and leftovers can be used in a million ways."
Thanks to all who entered – I loved reading through your ideas for Winter comfort food!!
xo
Adrianna