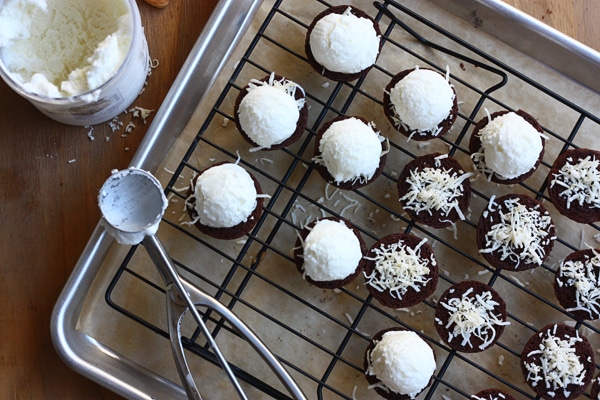 This past weekend I tried to make chocolate and sea salt croissant sandwiches.
I went in with the most delicious intentions–I really did, but they didn't work. And, I actually don't have proof of these puff pastry things in their pre-bake stage because I failed to put the memory card in my camera.
So, yes…you heard right: I failed to put the memory card in the camera, AND the recipe ended up failing. Whatever.
Kitchen flops happen. They just do. Wanna see and hear about more of them?! Of course you do.
Let's go down recipe failure lane together…
First up, coconut bon-bons. I poured chocolate ganache over them…and then it slid off of the ice cream. Just slid off. Like a chocolate mudslide. I dropped, like, six f-bombs. And then proceeded to eat them in their pre-chocolate stage. The crisp chocolate cookie was great. SAD!!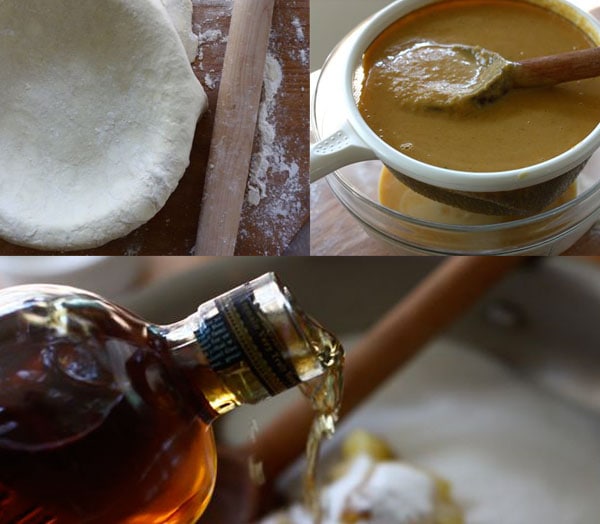 Bourbon Pumpkin Pie. It was delicious, actually.
The pumpkin pie filling wasn't too eggy, had the perfect amount of bourbon flavor and was surrounded by a flaky, buttery buttermilk pie crust. BUT, after I pulled this dude out of the oven, I realized it was the most unattractive pie I'd ever seen in my life.
Deliciousness win, cuteness fail.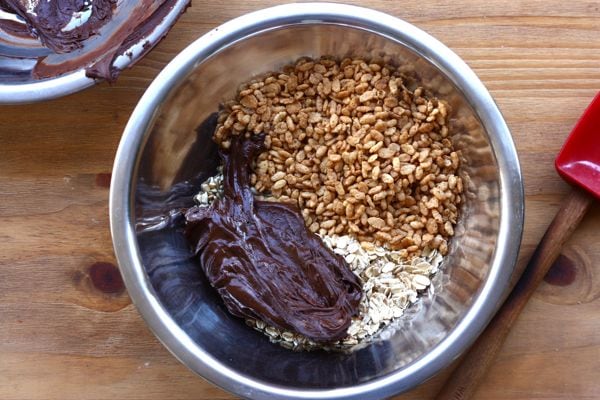 This bowl of brown rice krispie treats, oats, poppy seeds and chocolate were supposed to be rolled up to make Chocolate Seed Bombs. You know…kinda like the Seed Bombs you plant in your garden, only the edible version. HELLO!!! CUTE!!
They couldn't keep their shape, though. And honestly, the idea was kind of adorable, but the flavor was pretty bleh. Bummer.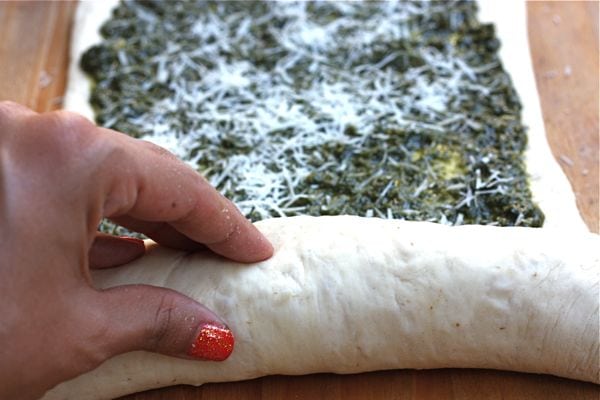 Pesto Swirl Bread…sigh…this one was super lame. The second rise didn't happen. I might've had a draft coming through my apt. Or maybe expired yeast?
Whatever the case was, after I rolled this thing up, the last rise never happened. I baked it anyway, thinking maybe the oven would magically make it okay, but the bread was just awful. Dreadful tasting bread. The swirl was in the middle was pretty, though!
These cut up butternut squash sticks were going to be healthy fries. UGH! They ended up being bland and boring.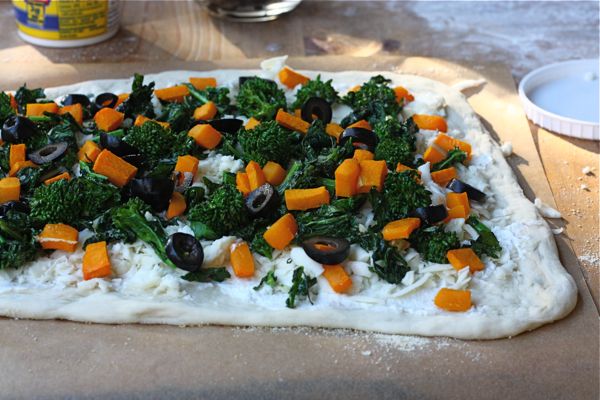 This pizza! Oh this pizza was soooo lame. Broccoli rabe and me just don't get along. We're not meant to co-exist. It's not meant for us. I'm okay with this. I really am.
Let's talk dinner successes!! And dessert sucesses!! Because I have a few that are buried in my archives that I wanna talk about.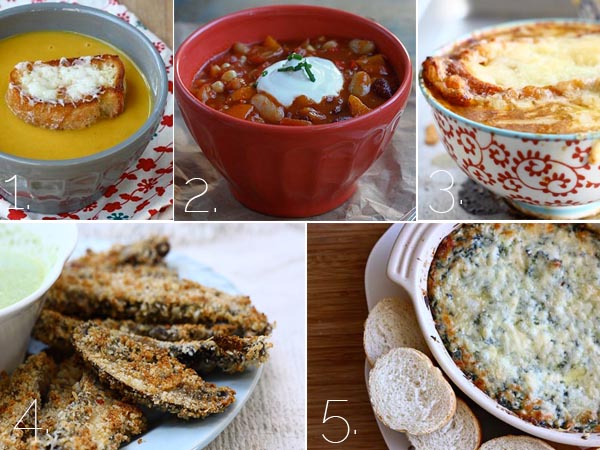 I'm obsessed with making soups right now.
1. Acorn Squash Soup with Cheesy Croutons. Easy and comforting.
2. Spicy Vegan Chili. It's raining and cold in Los Angeles and all I want is this with some sort of carb situation.
3. French Onion Soup. Cheese and bread. Cheese and bread. Hi!
4. Portobello Fries. Read: Holiday Party Food. Also, pretty inexpensive and easy.
5. Spinach and Artichoke Dip. Double read: Holiday Party Appetizer. No one will not like this.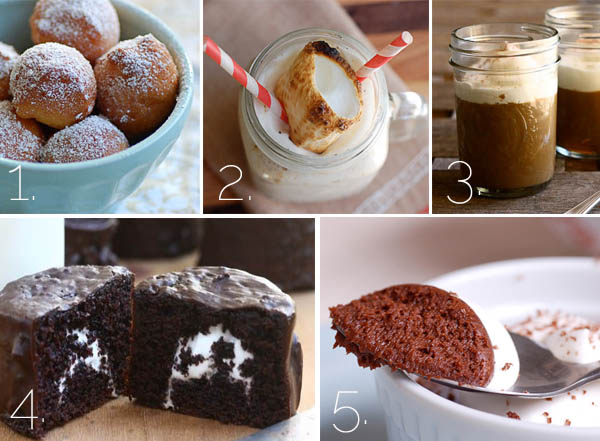 1. Vanilla Ricotta Doughnuts . Pillows of heaven.
2. Toasted Marshmallow Milkshake. I know it's winter and a milkshake is kinda weird, but I'd totally drink this next to a fireplace.
3. Café Au Lait Pudding. Pudding with a bit of coffee flavor.
4. Homemade Ding Dongs. A little labor intensive, BUT delicious and cute.
5. Salted Caramel Mousse. OMG! That's it.
Now, tell me. Talk to me. Spill it…when and what was your last kitchen failure. Let's talk through this!