I spent the last few days in Sonoma, hosted by Kendall-Jackson, along with a handful of other bloggers, for their first annual blogger conference, Sip, Bite, Blog.
And whoa was it awesome. There was a whole lot of wine (obvi), gallivanting from one vineyard to another (hard work), education classes on wine and food pairings (I feel smart now), a meet and greet with Ruth Reichl (I chit-chatted with her. #nbd)…and so much more.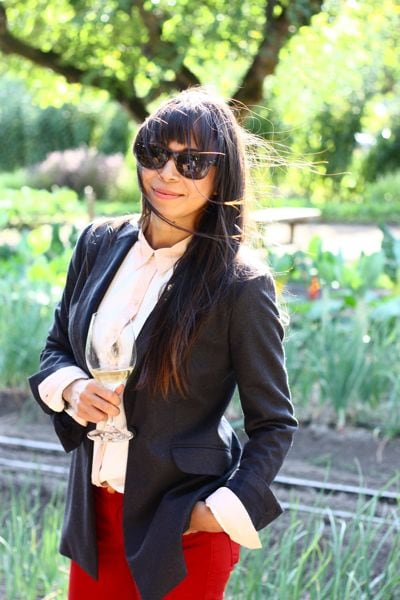 It all started with an early trip to LAX. I was sleepy, I was wearing flannel, I wore some cozy socks. Typical airport behavior.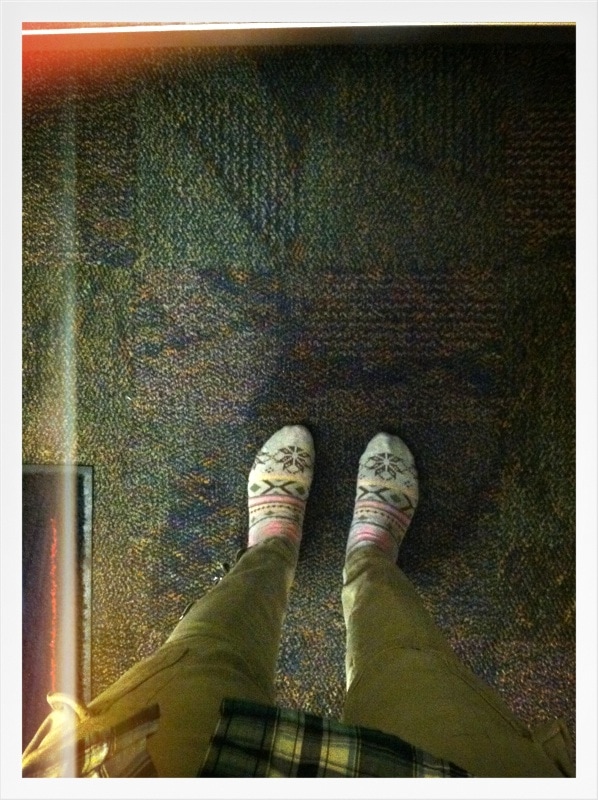 Santa Rosa Airport is teeny-tiny, super charming with an incredible view.
It's one of those airports that makes you walk onto the runway, which always makes me feel really fancy, like I'm flying private or something…until I'm reminded that I didn't check-in my luggage because I'm too cheap. #idratherspendmoneyonshoes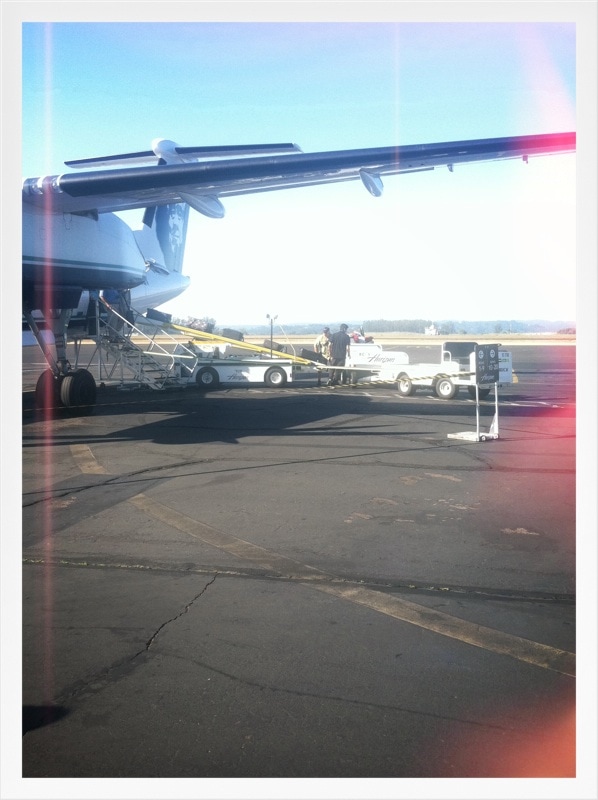 My computer battery decided to expand and near explode, so I hopped on the city bus and headed to the Apple Store. I came across this dude in a store window.
Cute? Nah…more like hella creepy. I have no idea what this store was selling; let's hope it's not these dog heads. The world doesn't need 'em.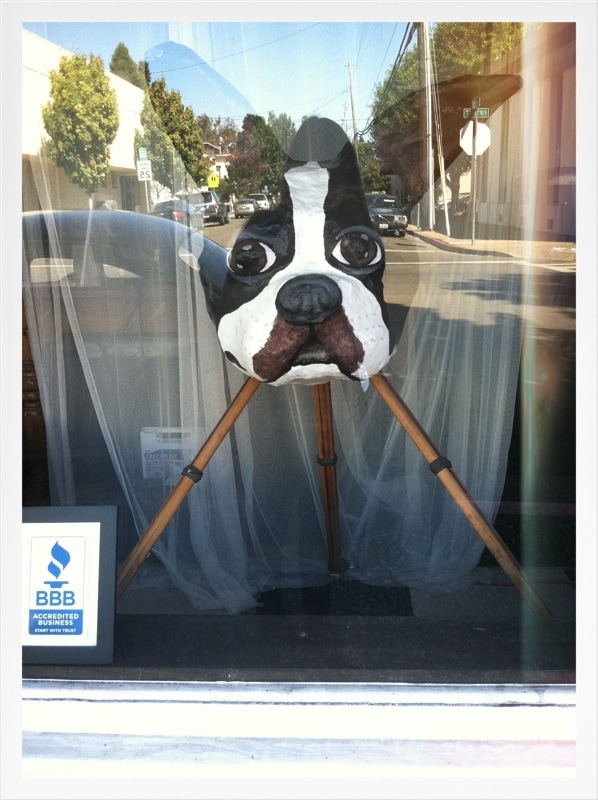 I headed back to the hotel and met all of the bloggers, we loaded onto a bus and headed to the Kendall-Jackson Wine Center for the welcome dinner.
I was super psyched when I saw this view; little did I know this is how KJ rolls, on the regular.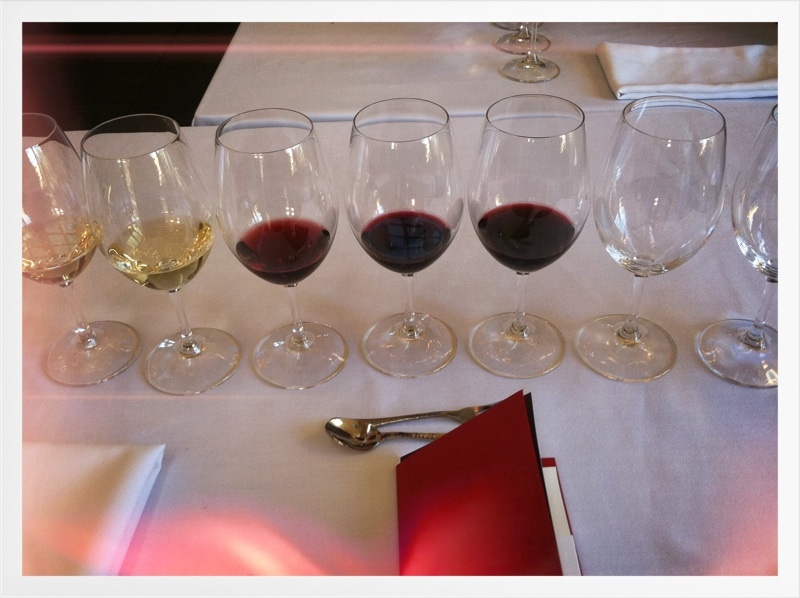 The meal, cooked up by Chef Matthew Lowe, included a smokey fennel tomato soup, a fried green tomato, a pork belly slider and a kobe beef mini taco.
This taco was so cute I kinda wanted to punch it.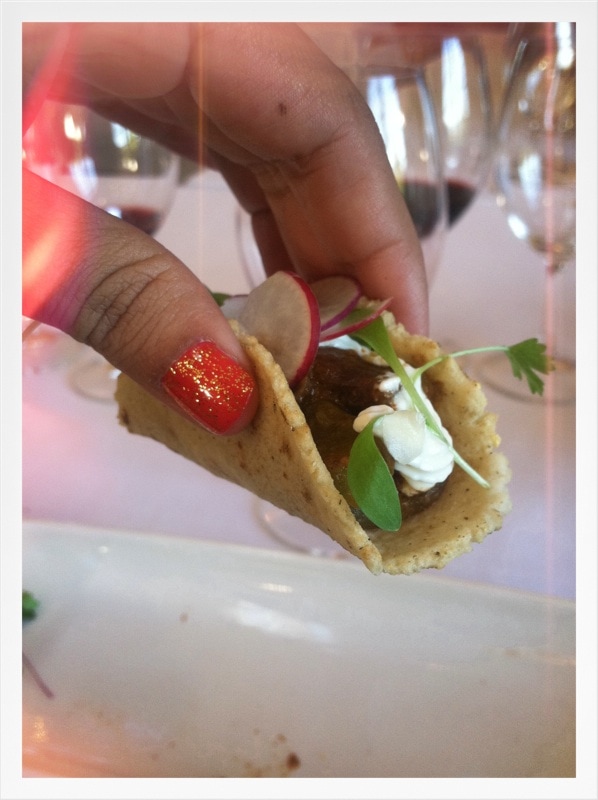 With the dessert wines, we were served a vanilla panna cotta (swoon!) and homemade caramel corn (double swoon!).
That night I learned the valuable lesson that caramel popcorn can be eaten with wine.
Side note: basically, there isn't anything that can't be eaten with wine. Maybe artichokes, but they figured out work-arounds for that, too.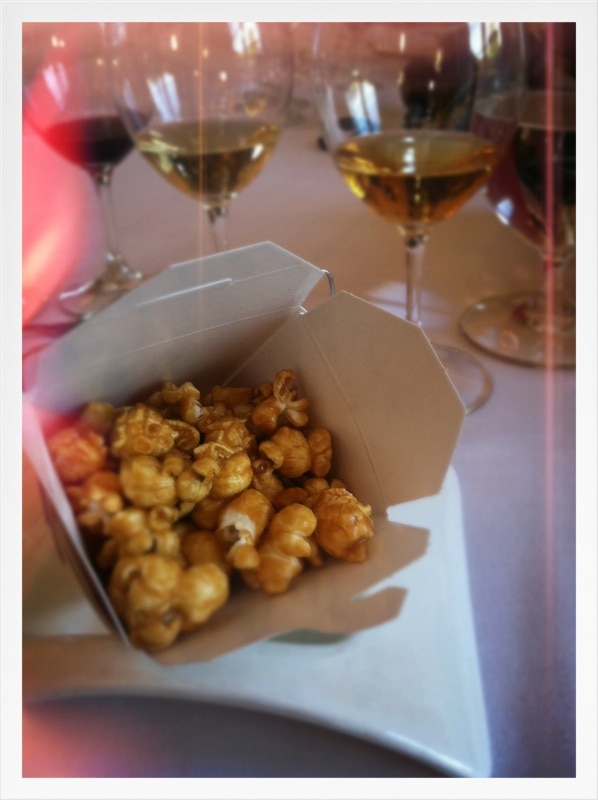 After, what we thought was dinner, we all headed outside to drink even more wine and eat a second dinner, which included a beautiful heirloom tomato caprese salad, various pizzas and a tiramisu trifle.
The nights in Sonoma are idyllic; the sky's are clear, the stars are bright and everything is really blurry.
The last part of that sentence might have to do with wine. Or not.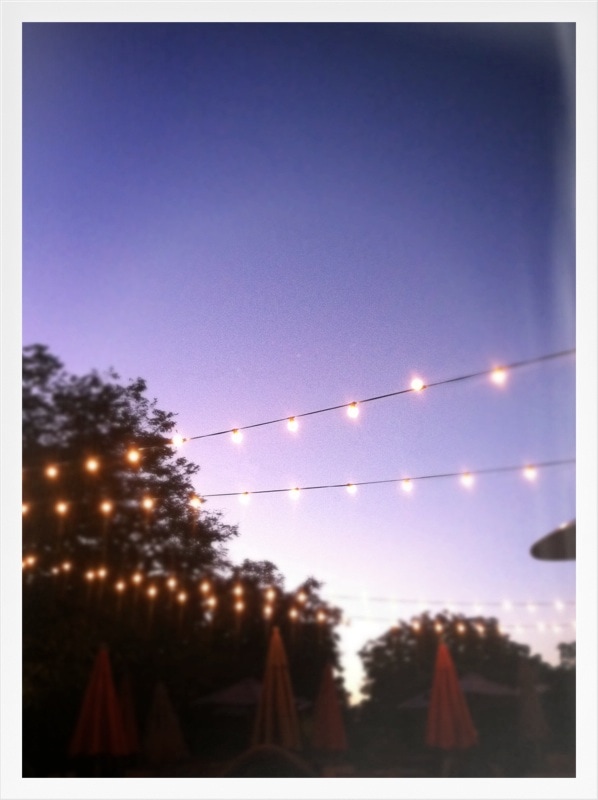 The next morning we took a tour of Sonoma County, driving to the various vineyards, meeting the winemakers, harvest workers, and learned–in depth–the process of wine making.
After touring all around, we had lunch at the Alexander Mountain Estate Vineyard, on a hilltop–it was breathtakingly gorgeous. And to make things even cuter, they gave us our lunch in personal picnic baskets.
My sandwich says "no bleu" because I'm allergic.
Being allergic to truffles and bleu cheese on a wine trip is the equivalent to being that weirdo kid in third grade who's allergic to grass and peanut butter. #ugh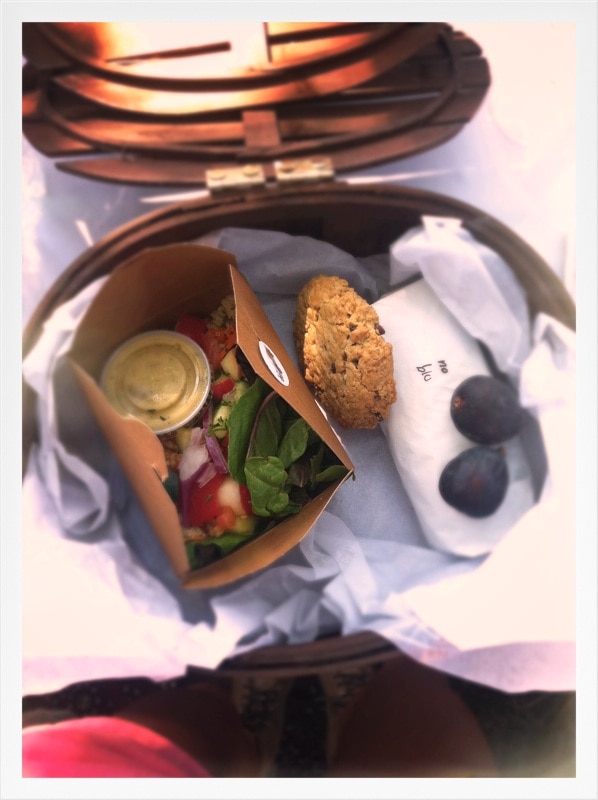 After a little breaky-break at the hotel, we went to a class where we were given a plate with various produce, and learned the very specific wines to pair with each.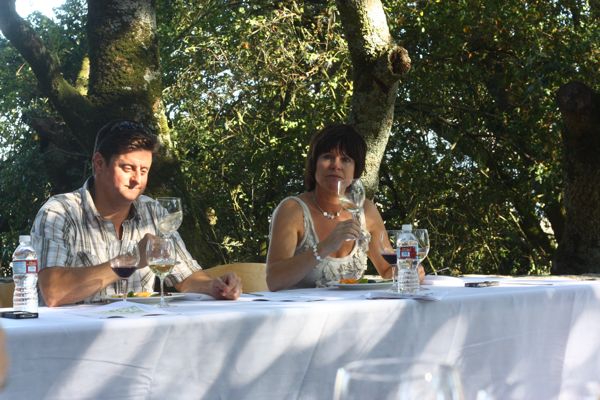 I even ate a beet. All in the name of education, my friends!
P.S. They still totally taste like dirt.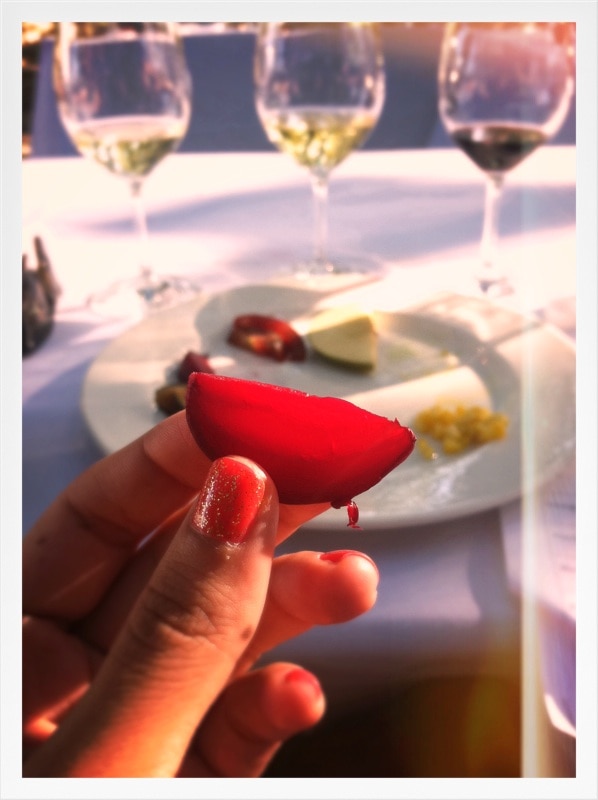 I usually think lessons and talks like this are a bit of a snoozefest, but everyone's passion was really contagious. You got the sense that everyone loved what they were doing. And that's super cool.
Which brings me to the conclusion that wine making is one of the coolest jobs on the planet.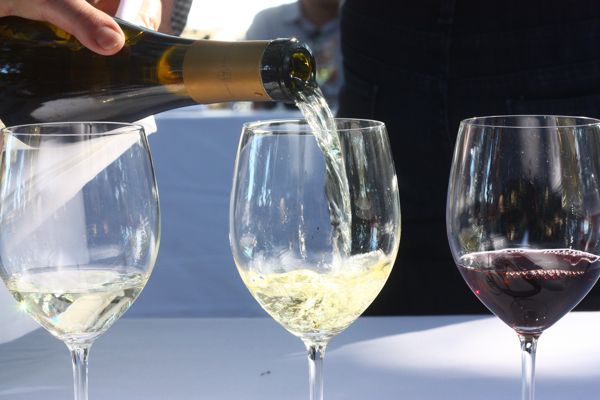 Before we headed to the artisan dinner, we stopped at their lavender garden a.k.a. every girl's dream.
There were just bushes and bushes of free growing lavender. The entire garden smelled like a big bar of soap that I wanted to jump into. I was freaking out a bit.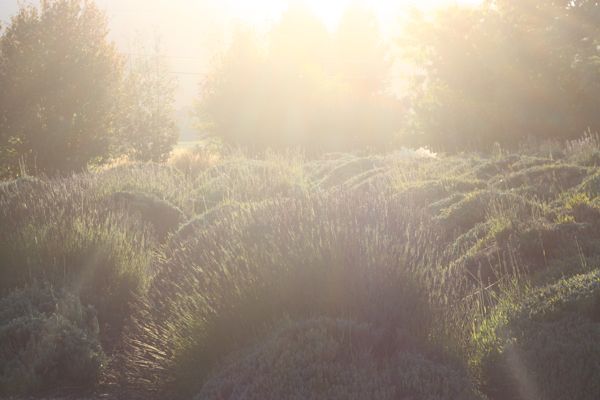 After they dragged me out of the garden, we headed to the artisan dinner. KJ had local purveyors (duck farmers, mushroom foragers, grapeseed oil makers and cheese makers) feed us what they do best.
The oyster table was a bit of an issue for me. I sort of couldn't stop eating them.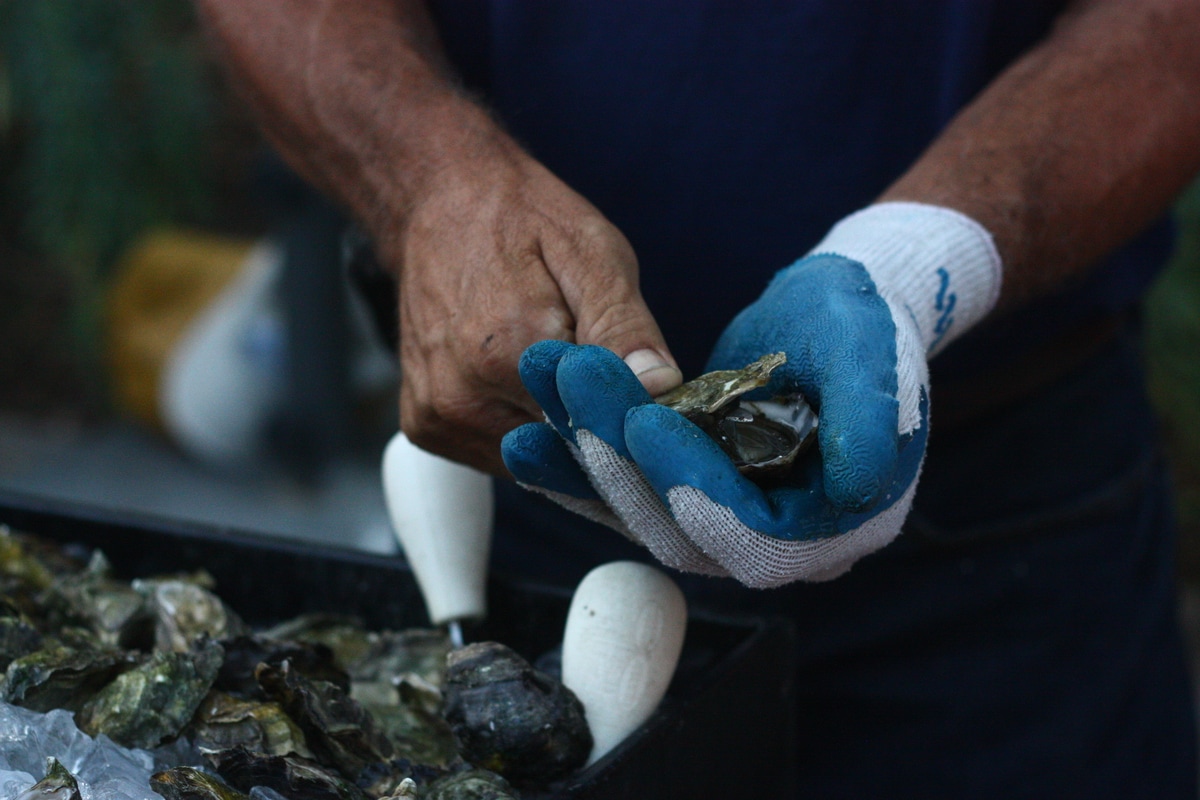 Their homemade mignonette and cocktail sauce were out of this world! I couldn't just have one. So I didn't. I had twenty.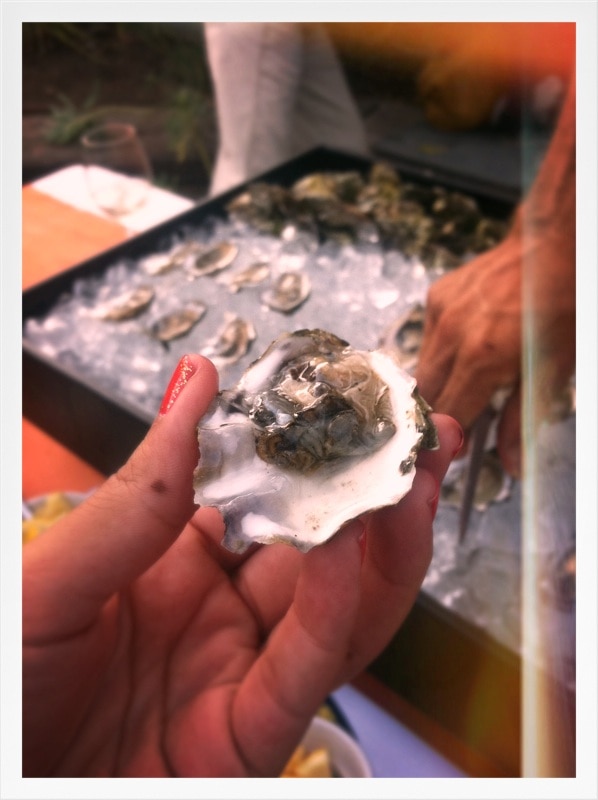 The next day we went to one of my favorite places on Kendall-Jackson's property: the scratch and sniff garden.
You know how people talk about wine like, This red tastes like black currants or hints of green tomatoes, and you're like, Umm…I don't know what you're talking about, dude. I just taste red wine.
Well this garden was designed so you walk through the garden–with a glass of wine in hand–and taste the produce they say the wine resembles.
It's like this amazing interactive reference garden.
Kind of a genius idea.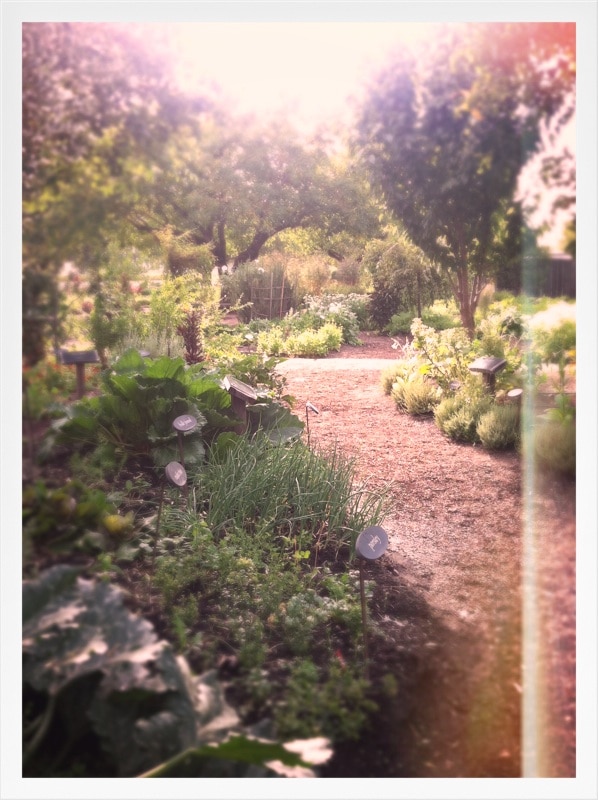 To top the entire weekend off, I got to meet and chat with Ruth Riechl. She's was as intimidating as I expected, her hair was more wild and amazing in person and her signature smile was always present.
I wanted to ask her snooty questions like how it was working with David Foster Wallace, her relationship with MFK Fisher and how it must feel to be one of the most interesting women on the planet. But I didn't. I was too shy.
Instead we spoke about local restaurants in Los Angeles we like (this place and this one) and places we want to try.
I think it's safe to say that I want to grow-up to be like her. And Leslie Mann. And my mom. I'd be one happy lady if grew up to be a cross between those three women.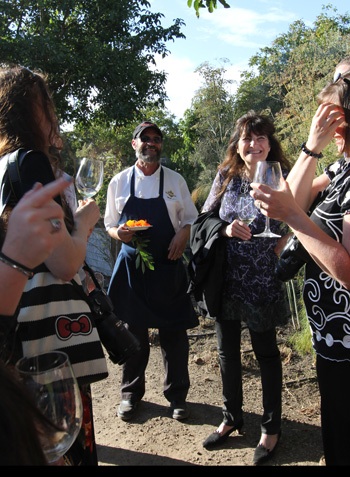 Not too shabs of a weekend, eh?!
I felt pretty lucky and grateful that all of these talented people wanted to share their livelihood with me.
They take so much time, care and passion into what they do; it was an honor to be shown their process, eat their food and drink their wine.