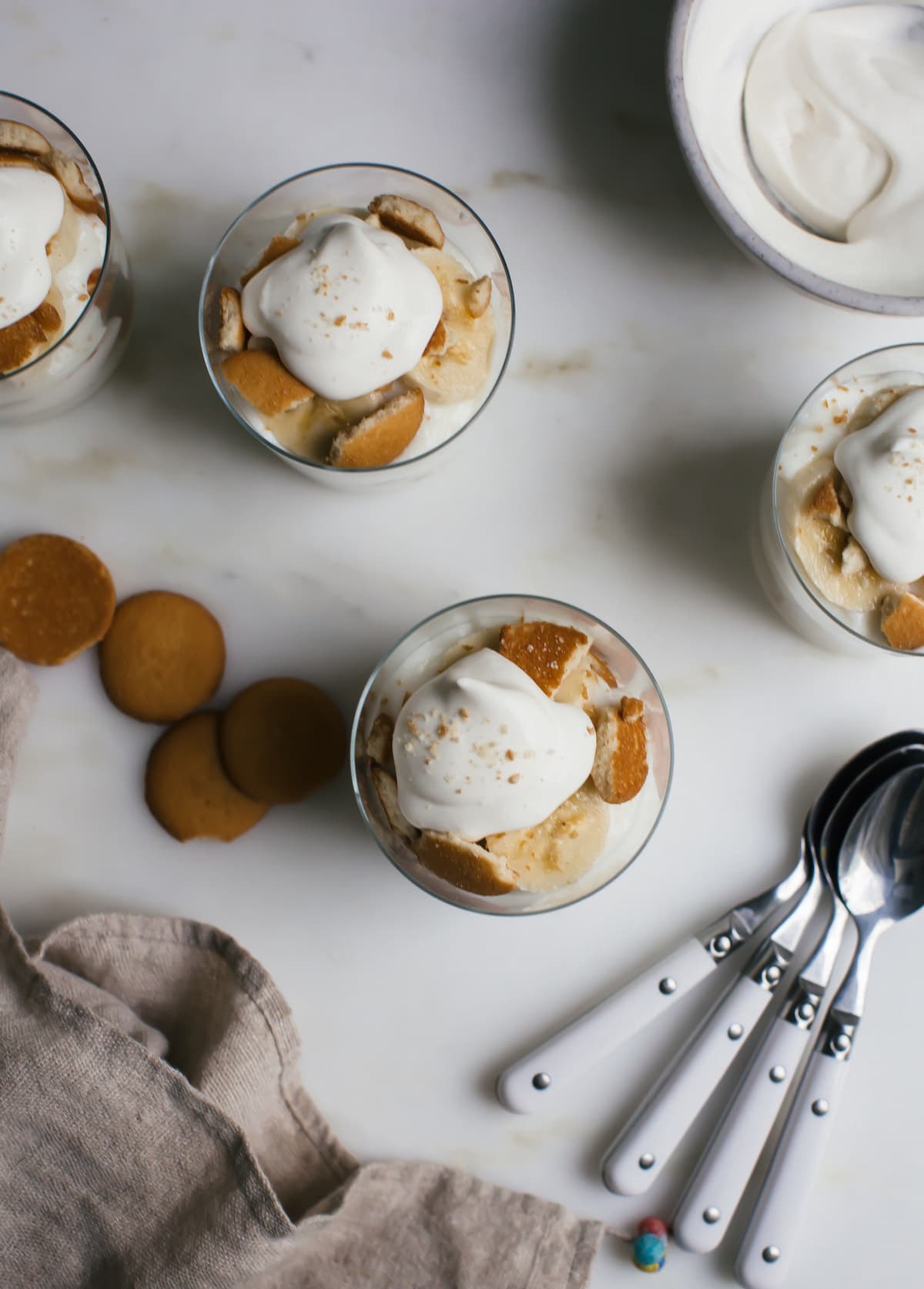 Every now and then I look at my inbox and a random person sends me something called a "food trend report." This has happened multiple times and usually before I even open it, I sort of roll my eyes because most of the time they're filled with super trite info like, "kale is on trend!" or "quinoa is trendy."
Things that make you go, kewl info. But one place I love to read about trends is within the pages of Bon Appett. The trends they talk about are definitely before they hit mainstream so they make me think a lil' bit and make me go, huh…kewl.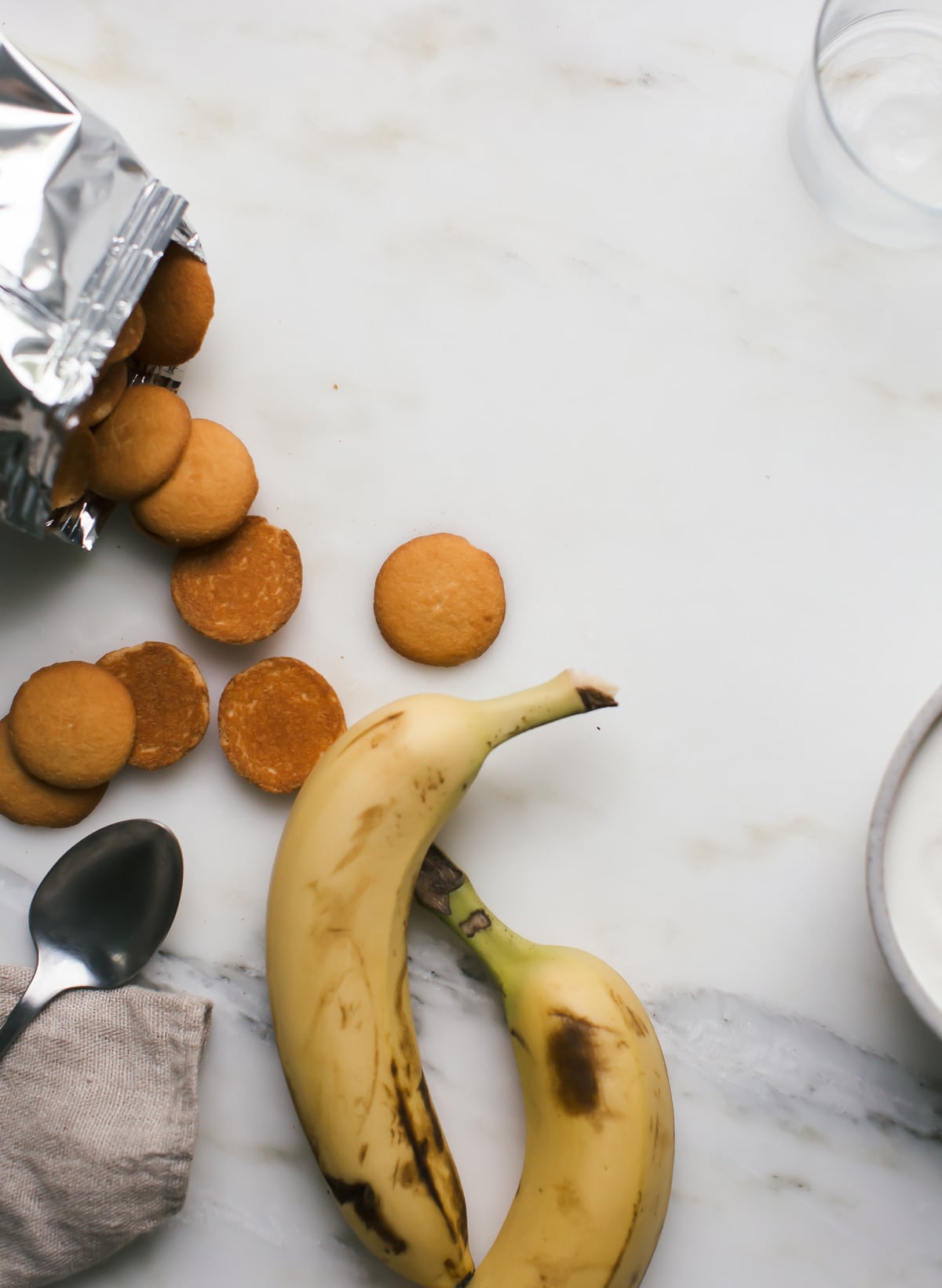 In a recent issue (I forget which month), it was all about kefir being a big thing now. And not just for hippies or people trying to settle an upset stomach but an ingredient that chefs and home cooks are putting all up in their foods. I figured I'd give a simple dessert a big of a tangy twist with kefir.
Enter: dis banana pudding. It tastes almost like normal banana pudding. It's that kind of twist that will make people a little puzzled when they eat it. They might think to themselves, "this is good but what's different about it…"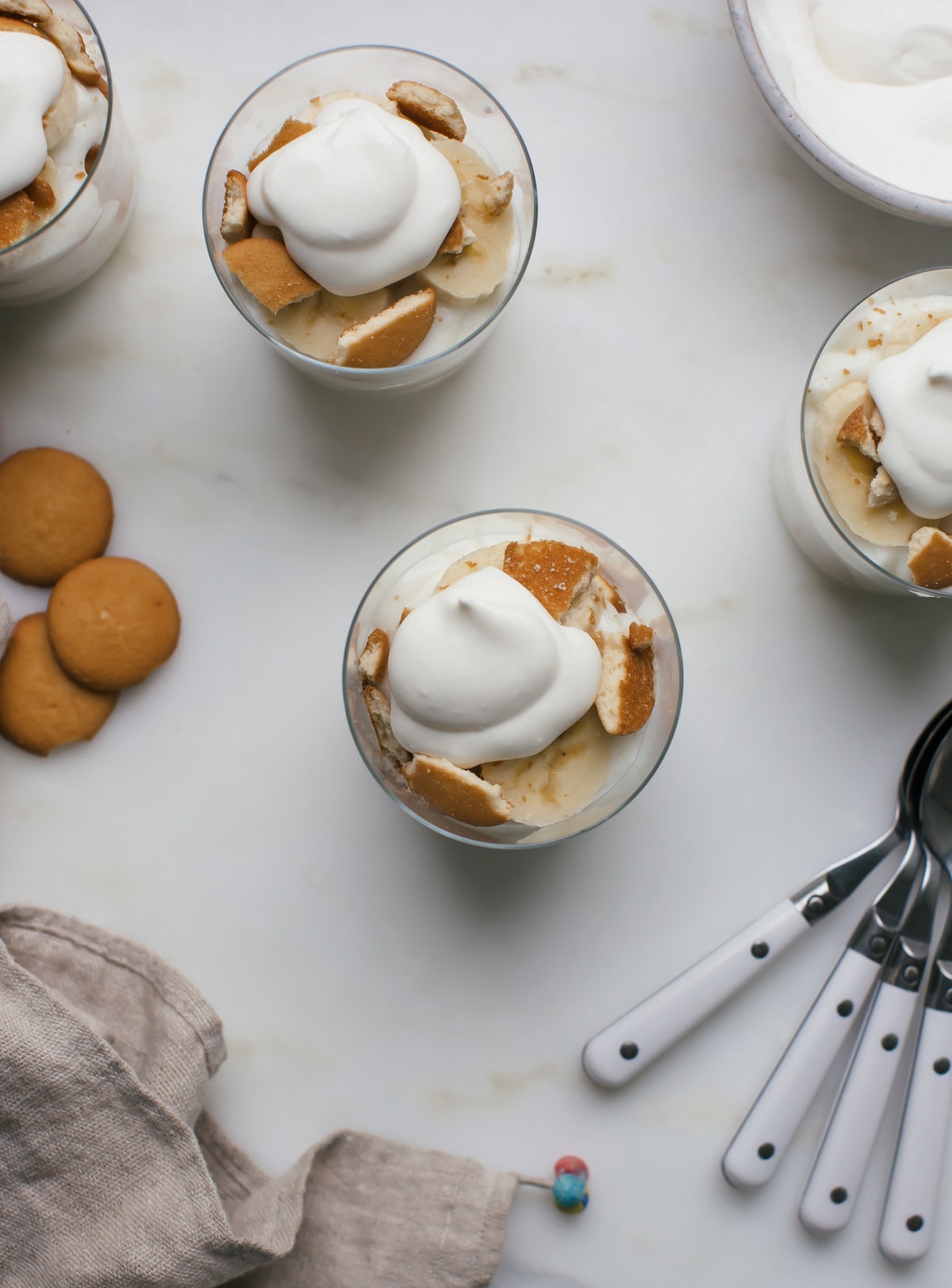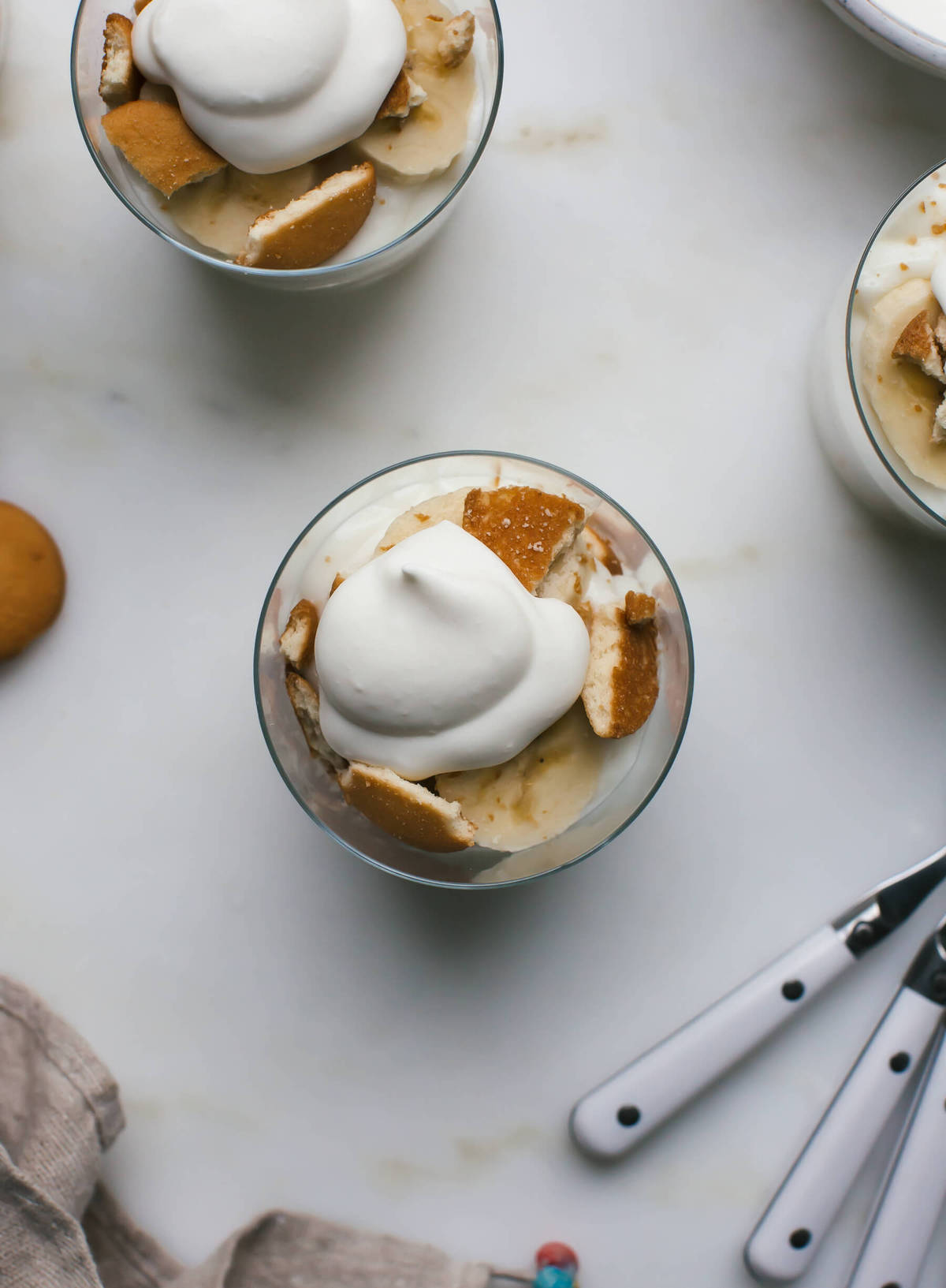 The tang isn't overpowering, mainly because it's cut with normal milk and the sugar has been increased slightly.
It's really creamy and delicious and is super refreshing.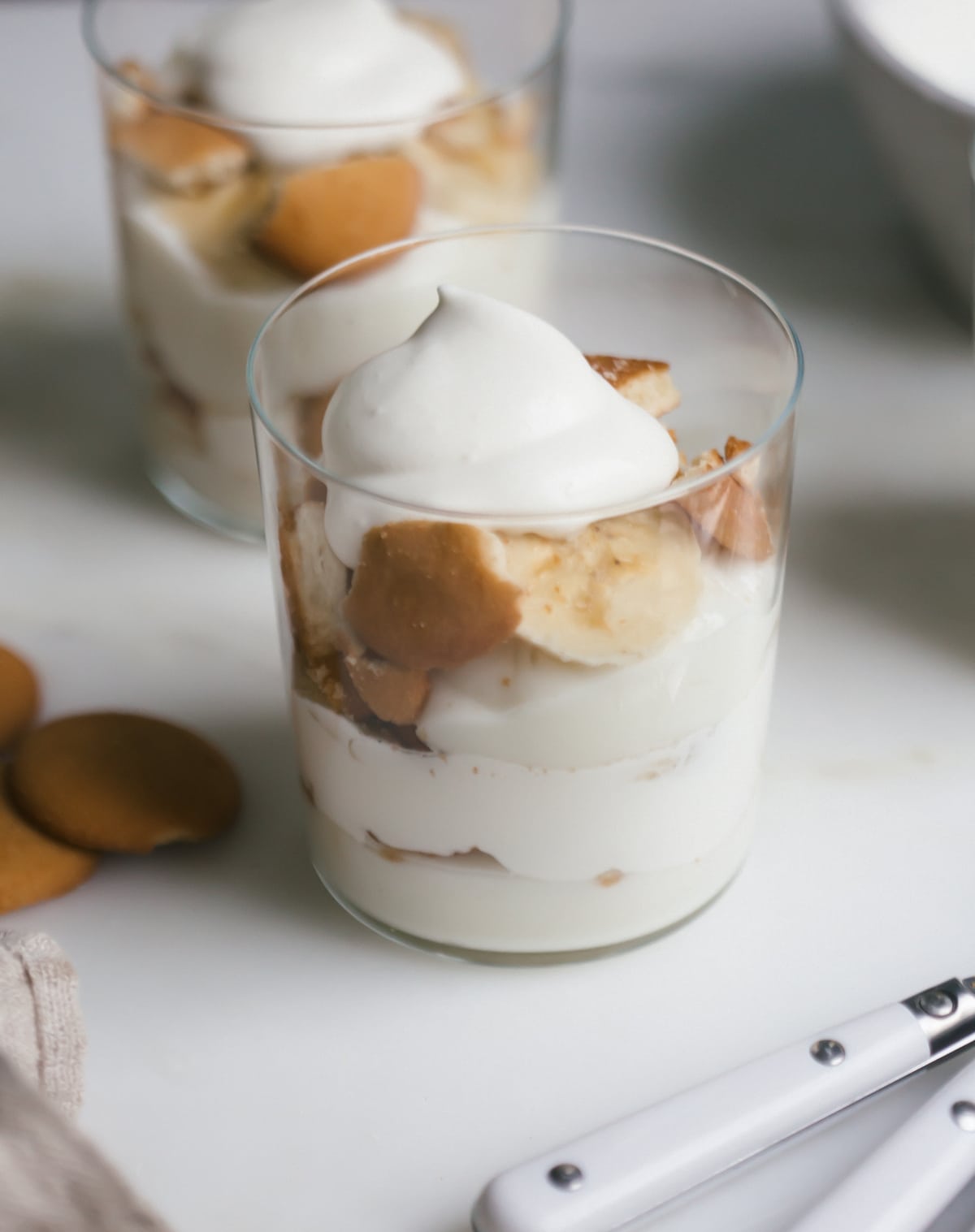 Print Recipe
Kefir Banana Pudding
Ingredients
Pudding
1/2

cup

white granulated sugar

1

cup

whole milk

divided

1/4

teaspoon

salt

3

tablespoons

corn starch

1

teaspoon

vanilla

1

cup

kefir

I used 1% whole fat
Assembly:
Nila wafers

1 1/2

cups

heavy cream

2

tablespoons

powdered sugar

sifted

2

large bananas
Instructions
To make the vanilla kefir pudding: In a medium saucepan, set over medium heat, combine sugar with 3/4 cup of the whole milk and salt. Bring to a gentle simmer, stirring occasionally, until sugar has dissolved.

Meanwhile, combine the remaining 1/4 cup milk with the cornstarch. Add the milk and cornstarch mixture to the saucepan with the milk and sugar mixture. Whisk and cook until 30 seconds to a minute, until it thickens.

Run through a sieve into a bowl. Slowly whisk in the vanilla extract and kefir until smooth. Place a sheet of plastic wrap onto the surface of the pudding and transfer to the fridge to cool, at least 2 hours.

To assemble the banana pudding: Using a hand mixer, beat the heavy cream and sifted powdered sugar together until very soft peaks form, about 1 to 2 minutes.

To assemble the pudding: Add a few tablespoons of pudding to each glass. Top with a few slices of banana, broken up wafers, a few tablespoons of whipped cream. And then more banana, wafers, pudding and then more bananas, wafers and lastly, finish with a liberal dollop of whipped cream. Of course, this doesn't have to be in a crazy order—do what you like! I finished with a few crumbs of wafers.