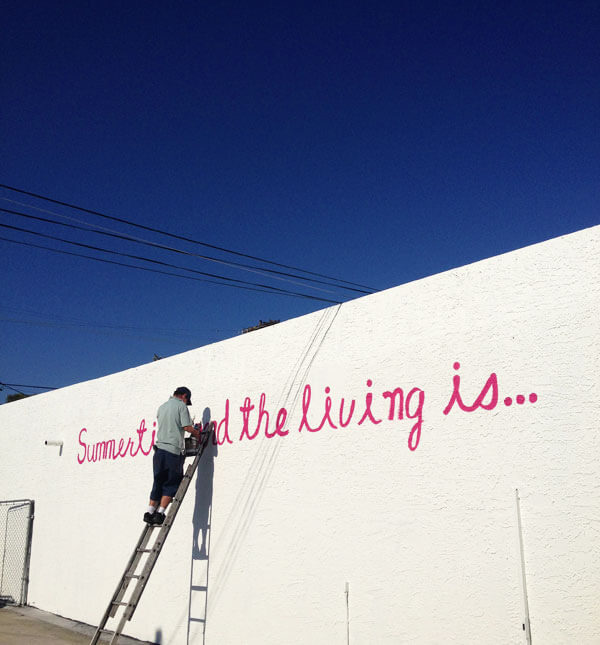 To all of you who were super nice and concerned about my car key, I'd like to inform you that it's long-gone and I ordered a new one, which is currently in my possession. Drama over. Phew! Thanks for being good internet friends. That whole debacle is going down as one of the most annoying $200 I've ever spent.
Now, let's talk about my month of July and how much I loved it. The other day as I was walking through Walgreens I noticed the back-to-school supplies stocked and it irked me. It's always too early! Can we just let the children liiiive?! (Even though I am a total fiend for back-to-school supplies, have I told you this?! New pencils make me giddy.) Anyway, July was cool. I'd like to show you some pictures. Hopefully you won't be bored to death and if you are, well, I'm sorry.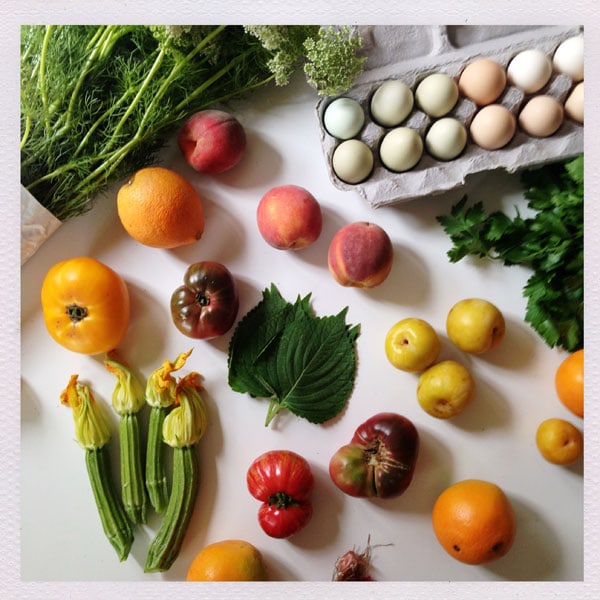 July started with me buying a bathing suit that barely fit me from Top Shop. We're gonna have a Top Shop convo soon but I let me just share that I don't get all the hype over that place. Their sizes are about two sizes too small which makes me feel fat and unloved and everything is about three times as expensive as it aught to be.
Anyway, I was in a bind and I bought the bathing suit so I could go to Palm Springs.
We got to the house at night and Amelia smelled the water two or three times, barked at it like a normal person and THEN JUMPED! It was maybe the most hilarious thing I'd ever seen.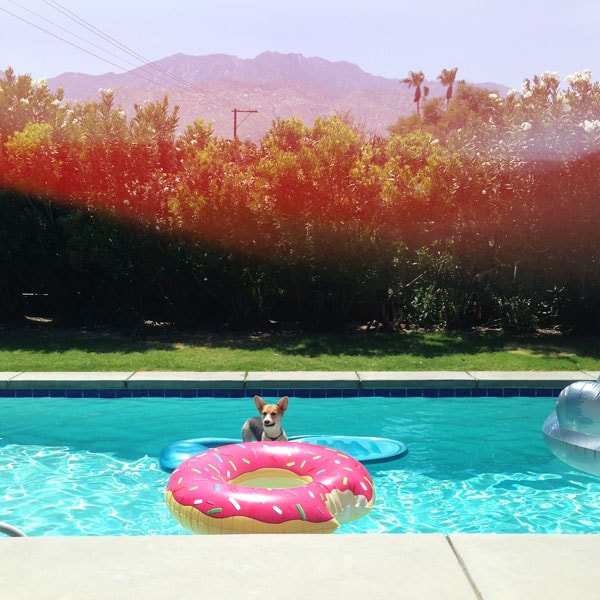 A few days before we went to Palm Springs a heat wave rolled into Los Angeles – not fun. This heat wave prompted me taking Amelia to the groomers for a lil' haircut.
Annnnd then I found out that you're actually not supposed to cut a corgi's hair?! WHAAA! I felt like the worst dog-mom EVER. Thank heavens it's growing back nicely.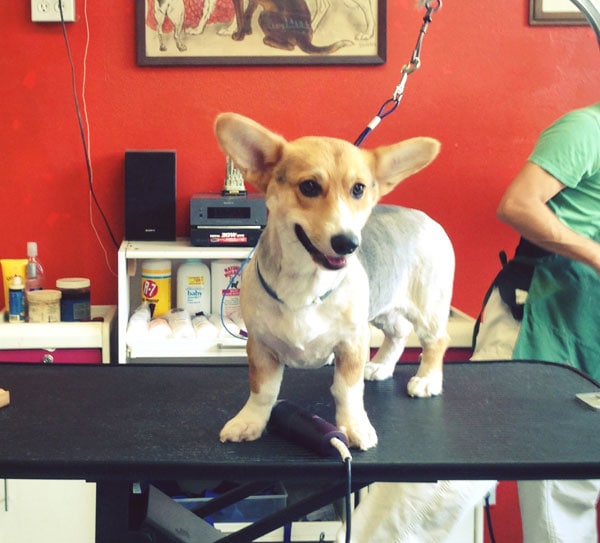 Pies were a big part of July, as they should be, man. I love summer pies. I actually like pie all the time but I loooove some cherry pie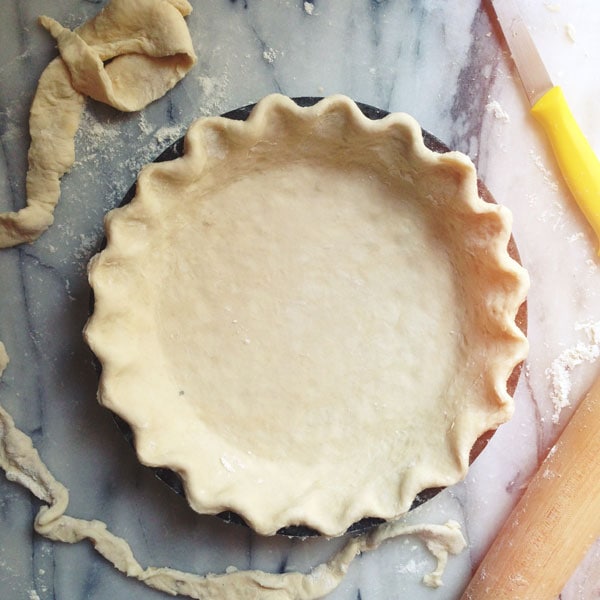 Amelia and I were best friends this July. This is our typical route home after the dog park. She hangs out of the window, I panic, thinking she might fall/jump out and of course she never does, but it's still scary!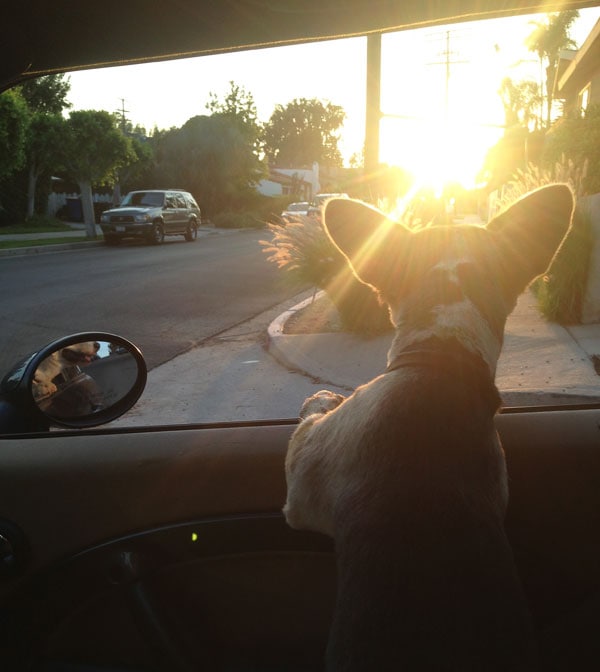 I found a place in Los Angeles that offers $7 blowouts. Yes, $7. It's a beauty school so they take a bit longer than they do at, say, Dry Bar. But it's near my house AND it's $7. Total win. And look at this space. It's a beauty.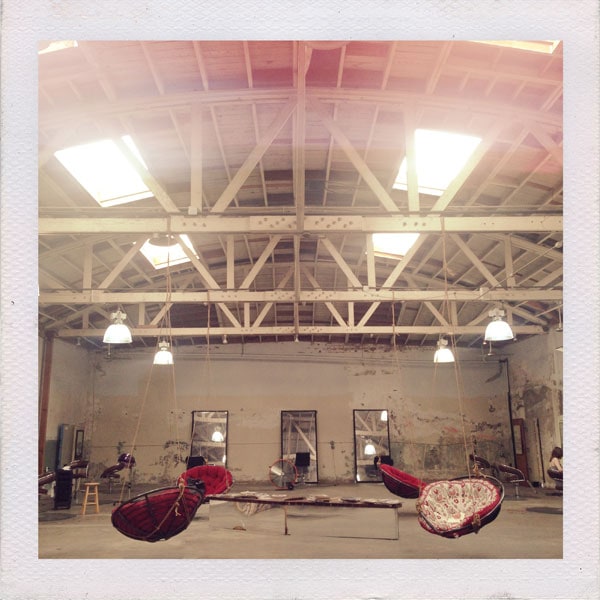 I made a crazy amount of cocktails in July. Or at least it feels that way. I know I love something on the blog when I make it more than a few times AFTER I post it. That was the case with these Watermelon Mint Juleps.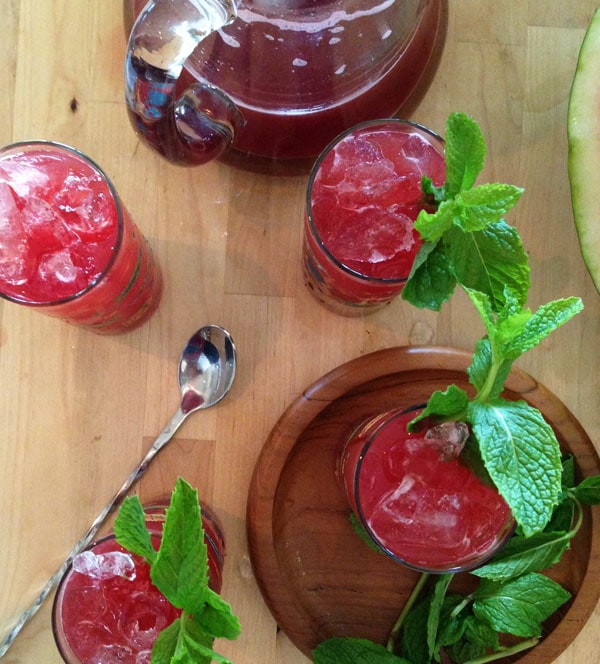 I went back to Palm Springs for a few days. Amelia woke us up every morning at 6am so this is us awake at an absence hour (for vacation) going and getting coffee.
These two make my life so much better.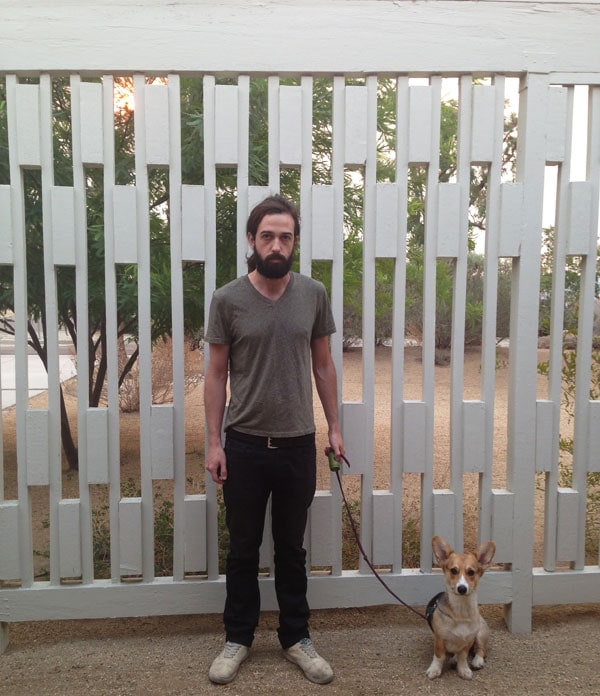 Palm Springs has a good coffee spot that has beautiful blue cups. I was into it.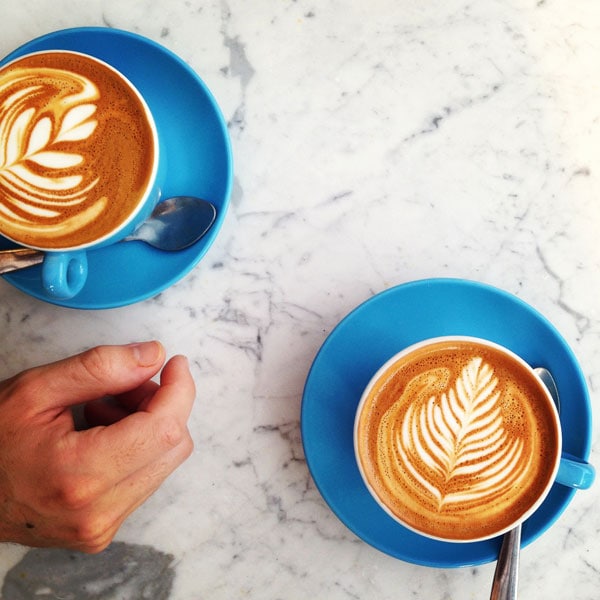 Also…s'mores…YES! It's not summer without eating a few s'mores.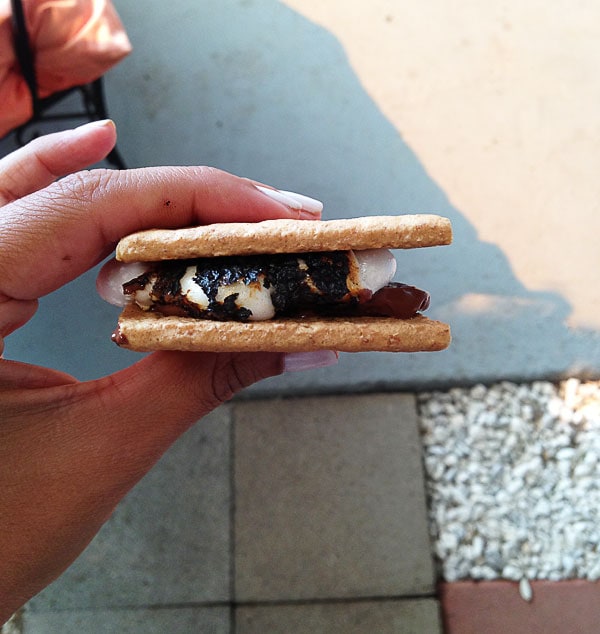 There was a night at The Hollywood Bowl. Los Angeles is probably at its most beautiful at dusk. It's real.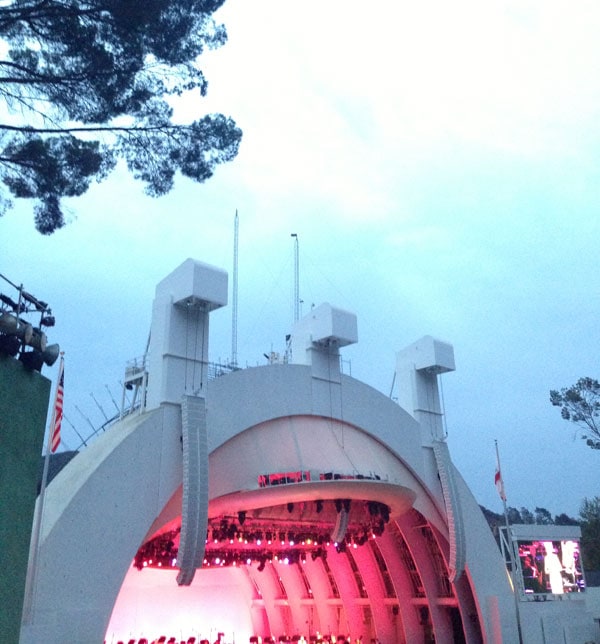 Since it's totally hot now, Amelia and I take our late afternoon walk a little later.
This is us at the top of a hill in Echo Park. She's so good at posing.
I made this tart that I still dream about. I can't wait to make it again. I'm probably going to swap it out for another fruit, maybe figs, maybe cherries. Who knows! The sky's the limit.
July ended with a book signing for PANCAKES at Poketo! Woohol
This is a picture I stole from Poketo's Instagram feed. I'm with owners of Poketo, Angie and Ted, along with Tyler from Handsome Coffee who was nice enough to drop off a bunch of awesome coffee.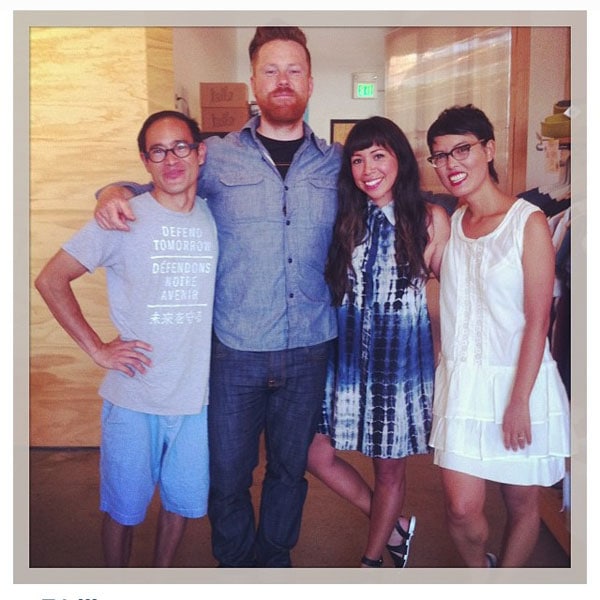 Many of you came out so thank you, thank you! It was so awesome meeting some of you. I took NO photos because I was busy smiling, being nervous and saying hi but here's one I stole from Emma's Twitter feed.
That day was really memorable. I loved it so much. Thank you.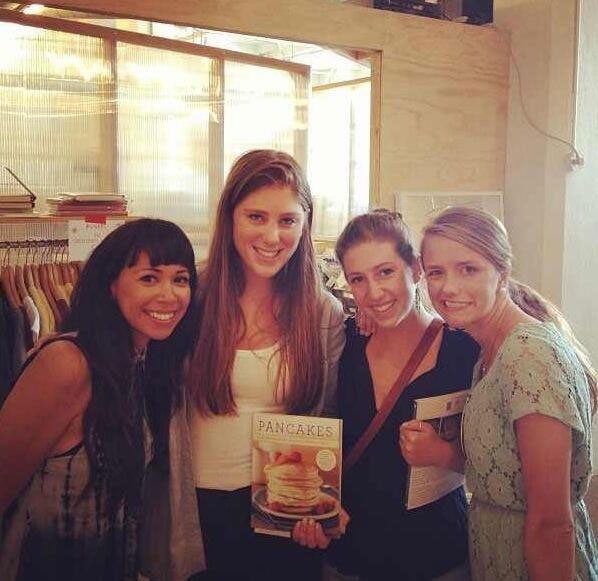 July is always fairly mild in Los Angeles, temeprature-wise, but August is always the WORST. So get ready for more popsicles, ice cream and cold foods. I'm not sure I'll be able to bring myself to turn on the oven in a few weeks.
I hope all you cute people had a great July.
xo,
Adrianna