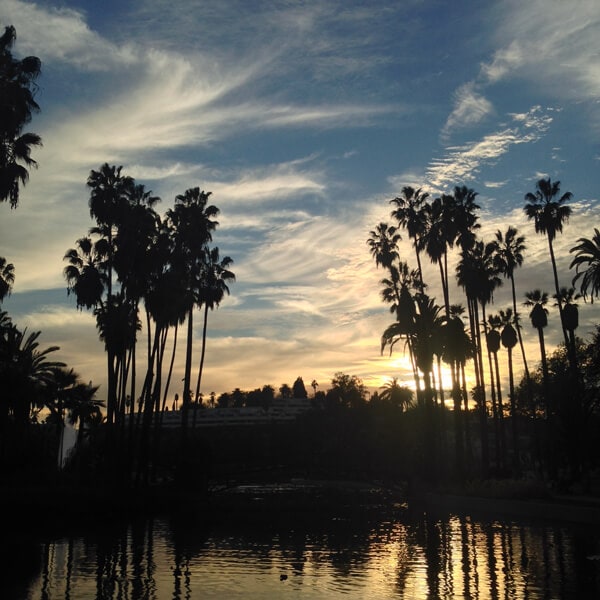 When things are going well, in the direction you want them to, do you ever worry that something bad must be on the horizon? 2013 was the year when I was constantly expecting something bad was on its way, because for the first time, pieces of my life were falling into place.
I'm not ashamed to admit that I'm totally down with Oprah's Super Soul Sunday. I need it, man. And Brene Brown (I love this woman) spoke about this very same issue I've been dealing with. So this year, 2014, isn't necessarily about these tangible goals that I can put on a to-do list and dutifully check off, but rather a year that's all about leaning into joy. Being comfortable when things are going well and dealing with the hardship as it comes, rather than preparing for it.
I'm all about it.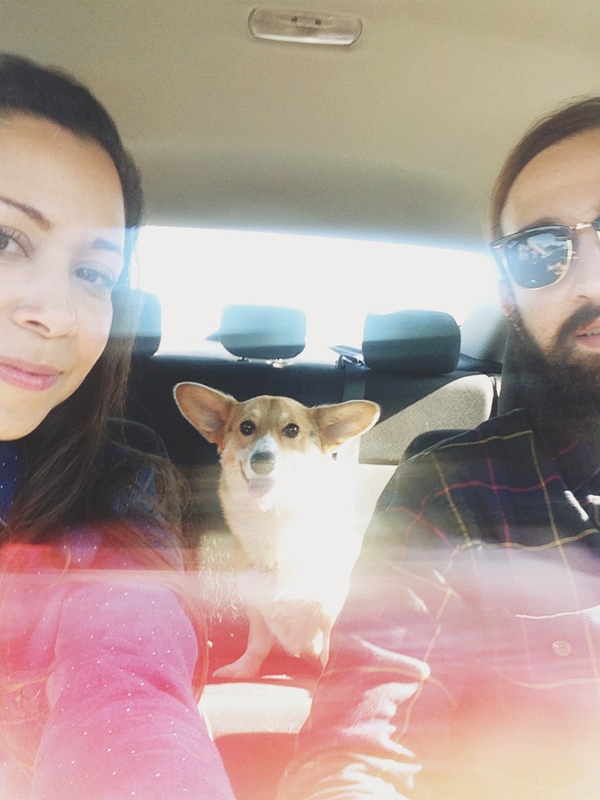 2014 started with us driving to the valley for a New Year's wedding.
Amelia is pretty patient with car rides but deep down she despises them.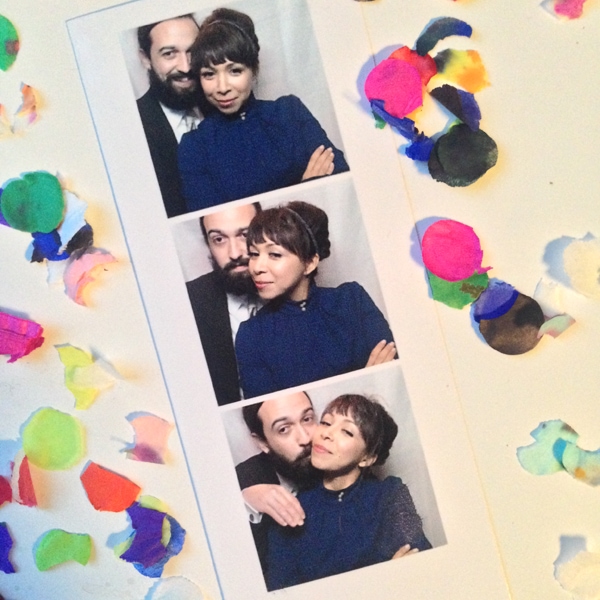 For Christmas Josh bought me these super cool planters from the artist-duo Chen and Khai.
If you look closely you'll see they're a pineapple, orange and cantaloupe. How rad is that.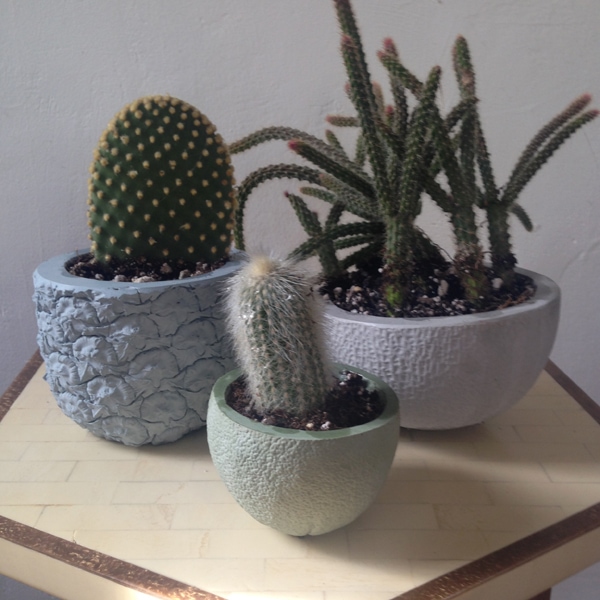 There was an early morning to the Los Angeles Flower Mart. I looove that place. It's frigid and cold and there is literally every single flower you could ever want.
I went with dahlias, lavender, ornamental kale and mint from my fridge.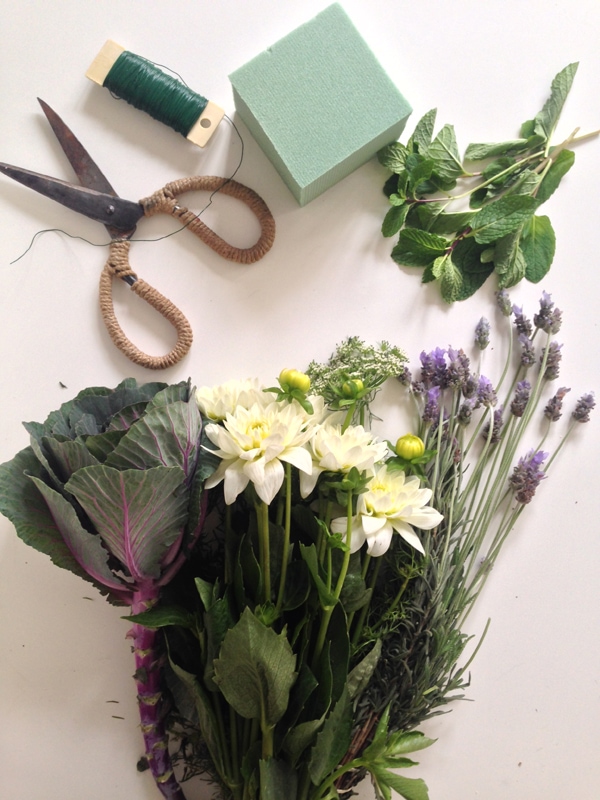 January is a month full of colorful cauliflower.
Purple cauliflower are what my dreams are made of.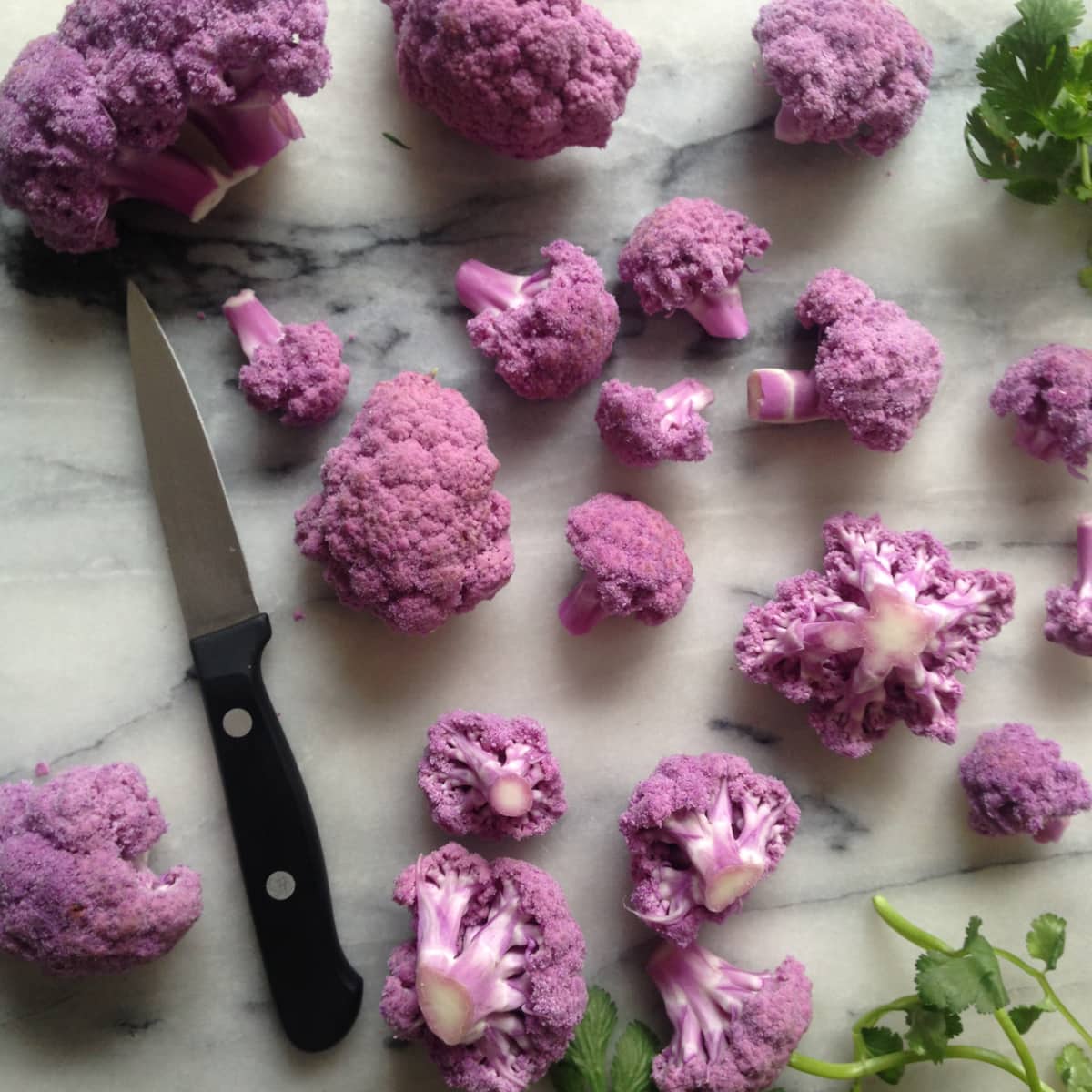 I made my own soda at this Soda Creation Station (!!) at Galco's in Eagle Rock.
The guy who owns this shop is a soda enthusiast and will like nothing more than to talk your ear off about rare sodas. It's a special place.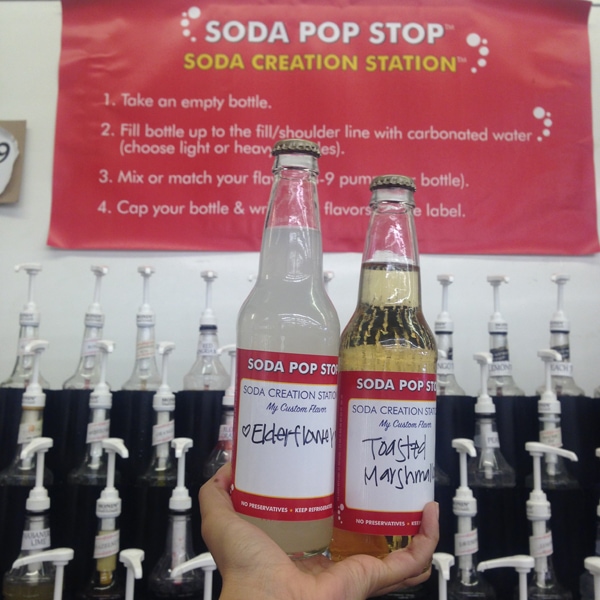 I went to Palm Springs for Martin Luther King Weekend.
I started The Goldfinch and drank Blood Orange Old Fashioneds. Just blissful.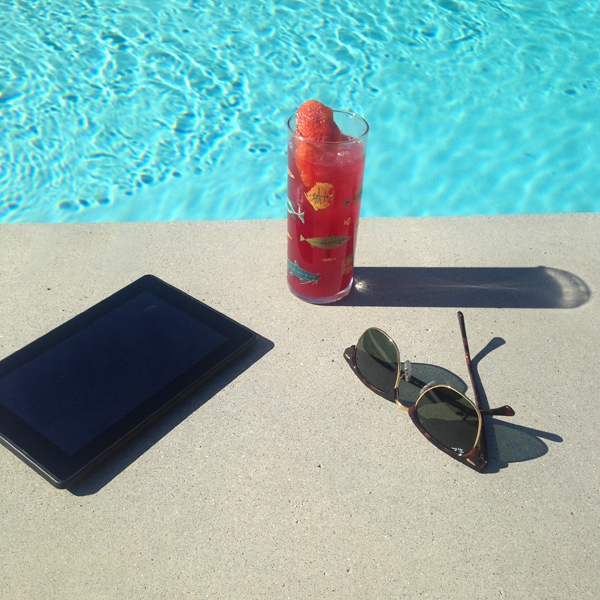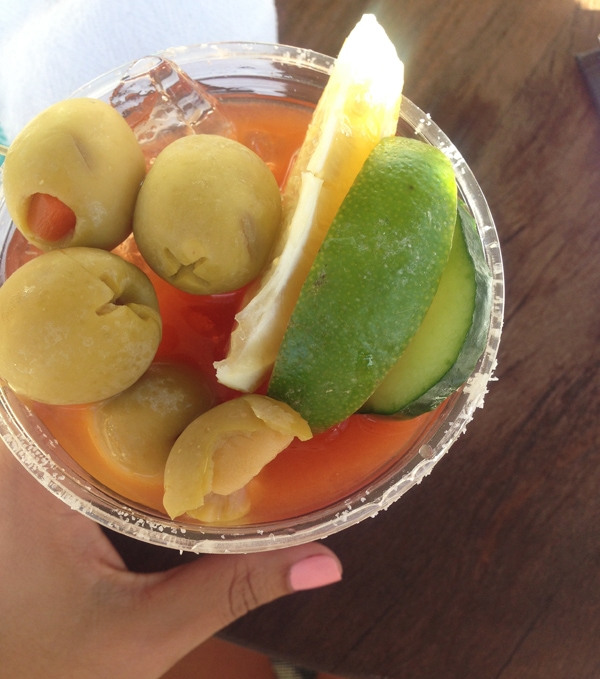 A few new Turkish Kilim pillows found their way into my house.
I couldn't be more obsessed with their colors and patterns.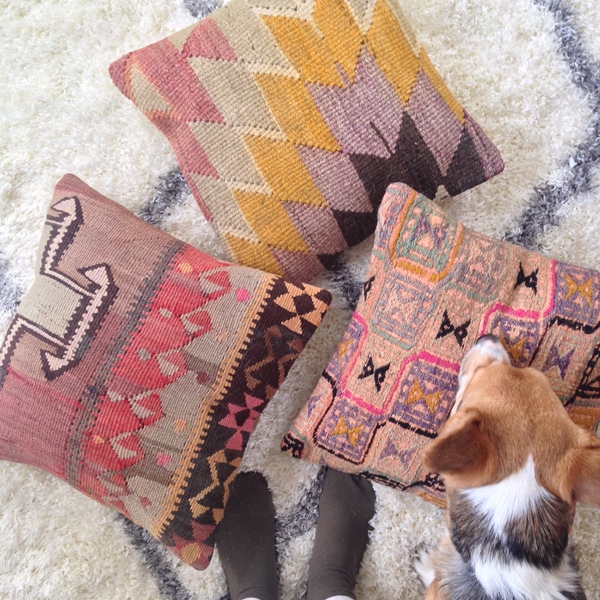 Le Crueset was super nice and sent me a few items from their new soon-to-be-released color, Palm. A giveaway is set for mid-February so stay tuned!
Annnd I've used this French oven about 10 times since its arrival. Winter is all about makin' soup and stews, even if I'm dealing with strangely warm temperatures in Los Angeles.
I'm basically forcing winter to happen.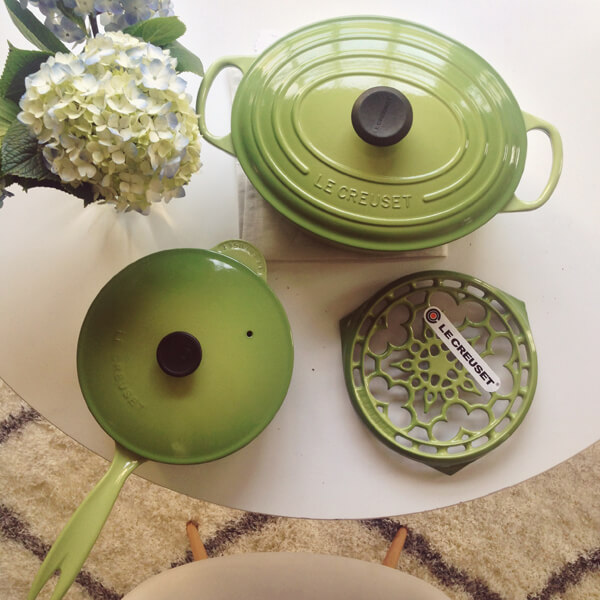 I'm in the market for a new knife. I stopped into this store called Japanese Knife Imports down in Venice. It's a tiny shop with a beautiful knife selection. I want all of da knives.
I also had the pleasure of physically picking up a $1400 bowl. I was feeling particularly brave in that moment, luckily my hands didn't fail me.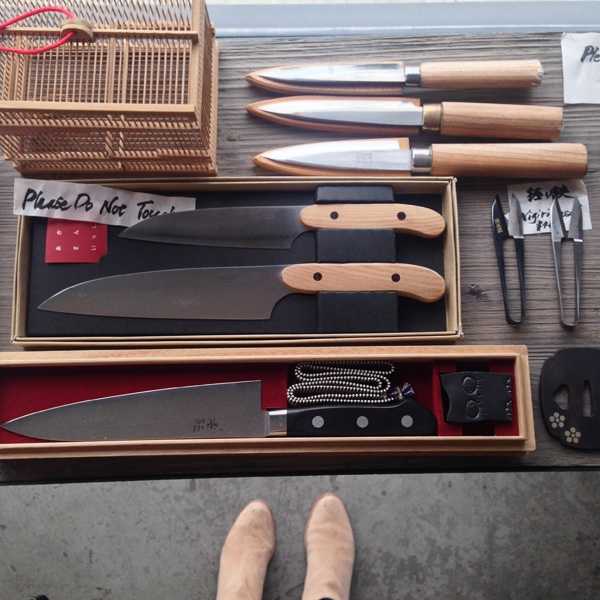 I spent a solid three hours at the DMV (and this was with an appointment) so I treated myself to a nice lunch and this butterscotch pot de creme from Gjelina down in Venice.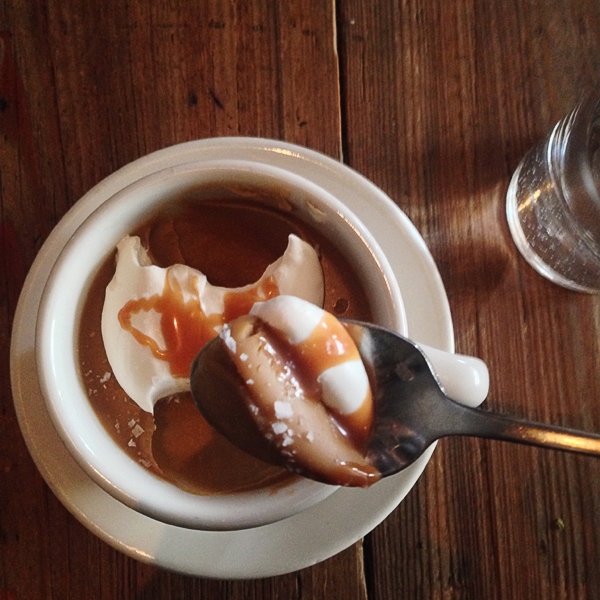 Converse and Hudson Bay collabo sneakers. I like them so much that I'm scared to wear them! What if I get them dirty and totally ruin them! Ahh. I love them so.
I started my second semester of ceramics class. I still barely know how to "lift a wall" and all my bowls are still totally wobbly but am feeling confident that I can get better.
I'm planning on watching tons of youtube videos and making a successful mug. Little goals, man! Little goals.
I hope your January was productive and hopeful and full of awesome lil' moments.
xo,
Adrianna