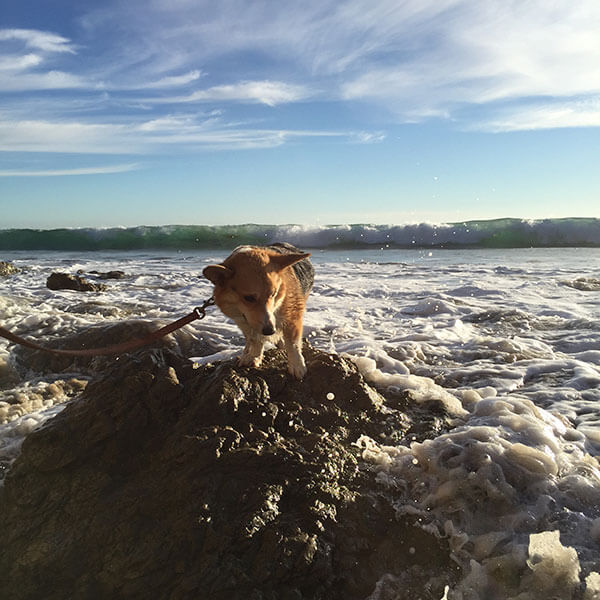 Good gracious, we are now completely into 2015.
Like most people, January started with me eating things like this:
Lots of chard, meyer lemons, coconut water…you know healthy stuff. But yesterday I ate a reuben so all is back to normal in the world!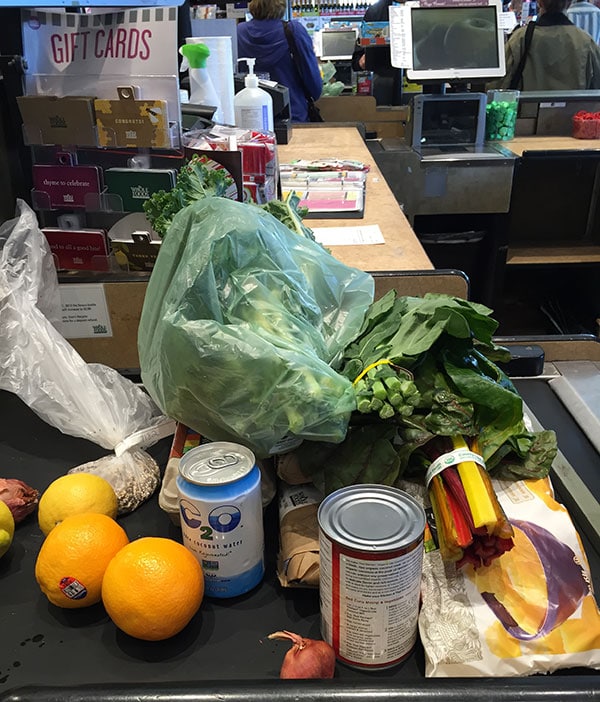 I did however make my favorite recipe of January (this potlikker) like a million times over this. I have made it with mustard greens, and all kale and collards and it's just so, so good. It tastes like health but it's still comforting and wait for it…cozy.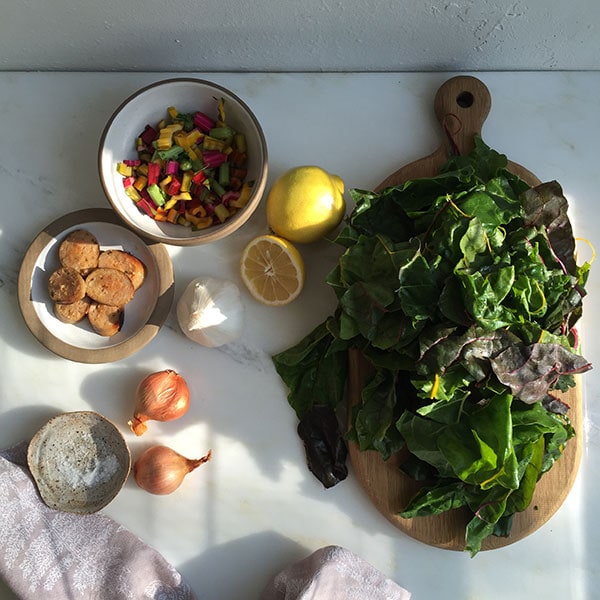 I also ate a lot of sushi from Sugarfish, which has the most beautiful take-out boxes I've ever seen—it's an experience!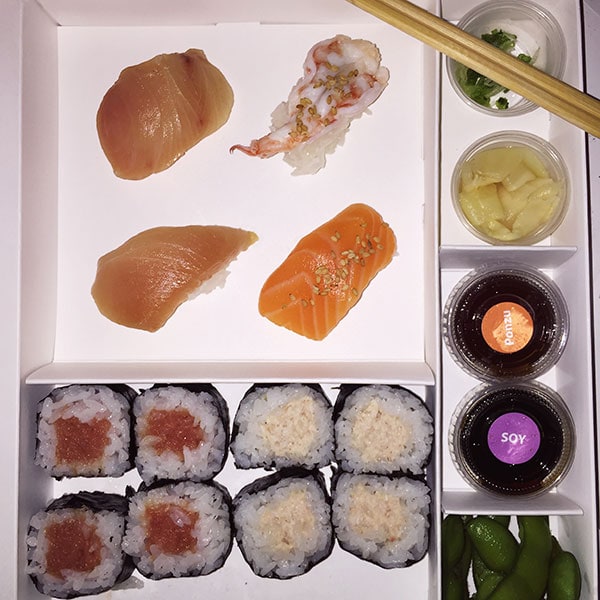 I had to take a headshot of Amelia for something kinda cute (that you'll most likely see next month - don't worry she's not getting her own reality show like Bruce Jenner). She was surprisingly very willing to be in front of the camera.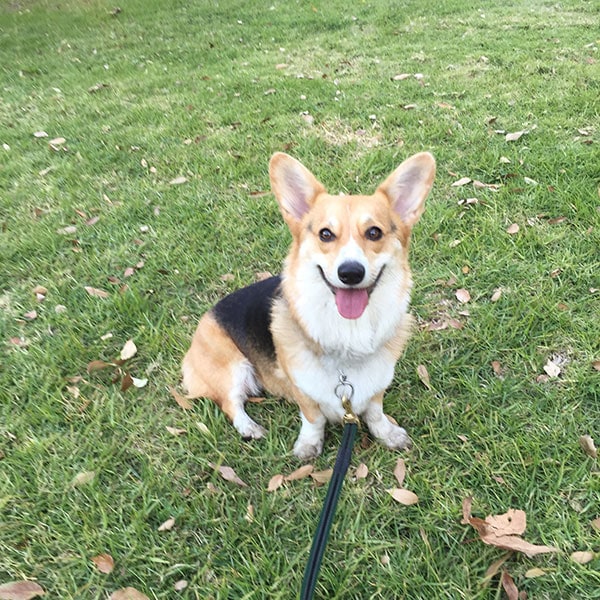 I worked out a lot and after my workout class, I made the mistake(s) of going into Whole Foods and ate ALL THE FREE GUACAMOLE.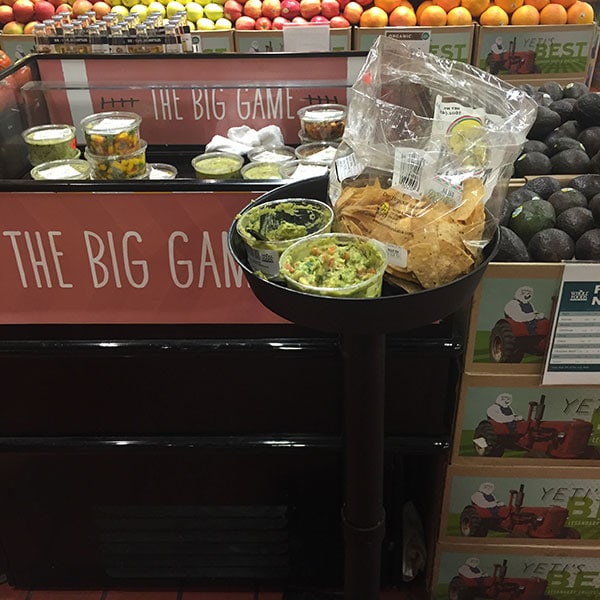 Tried to show Amelia this portrait of this other corgi at Anthropologie but she didn't care.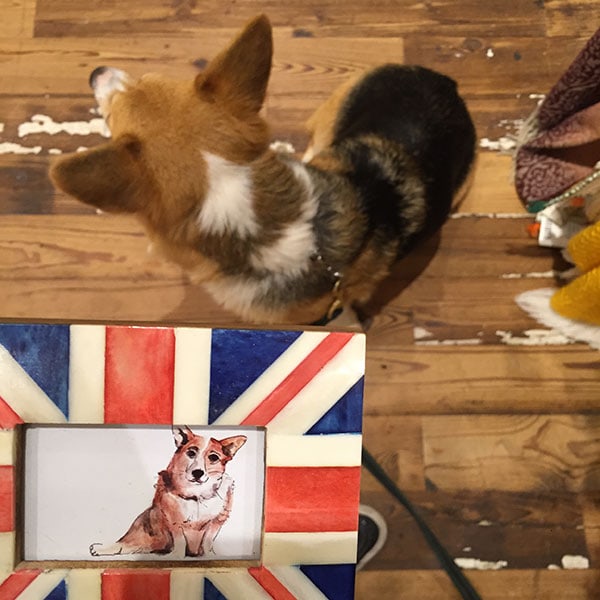 I was sick for like two days so I ate Kraft Mac n Cheese, which wasn't nearly as delicious as I had remembered, but whatever it meant I didn't have to leave the house.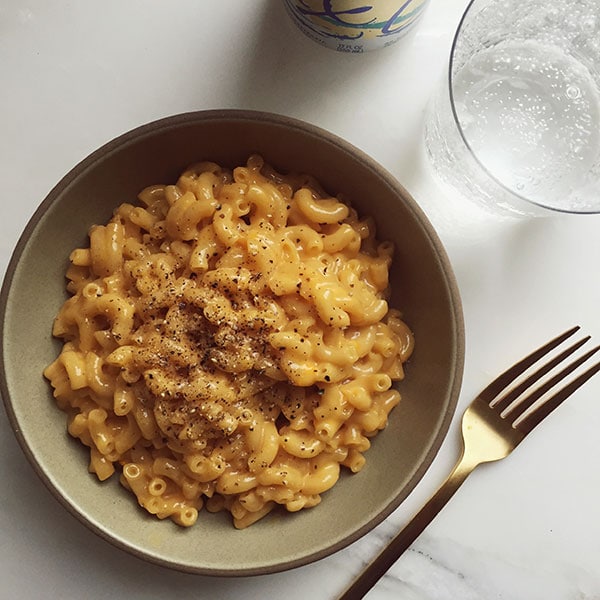 I was working on a few projects and I went to the flower market and came across these Japanese ranunculus. You are looking at $30 for three stems!! WHAT! But they're the most beautiful flowers I've ever seen. They're are hundreds of petals and the they're super soft. No, I didn't buy them, but I wanted to.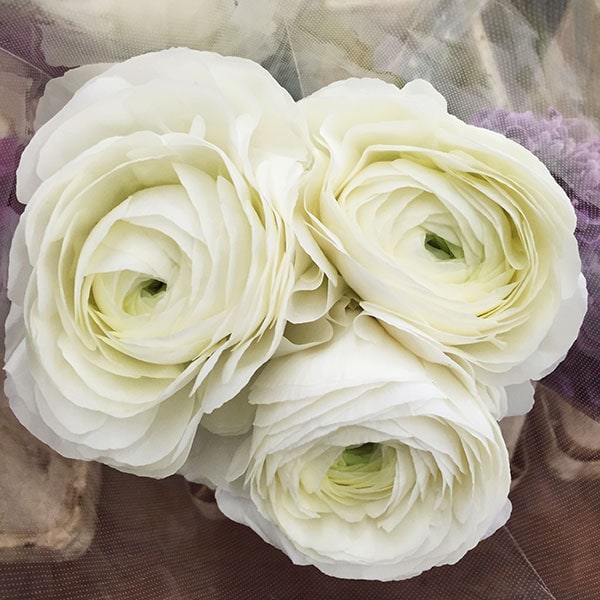 Amelia and I went shopping for herbs at Home Depot. She was feeling it.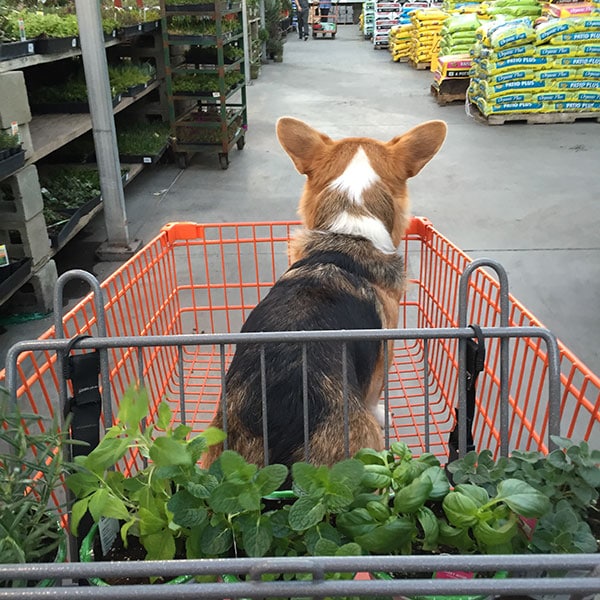 And later that day she tried to steal my doughnut, as she normally does.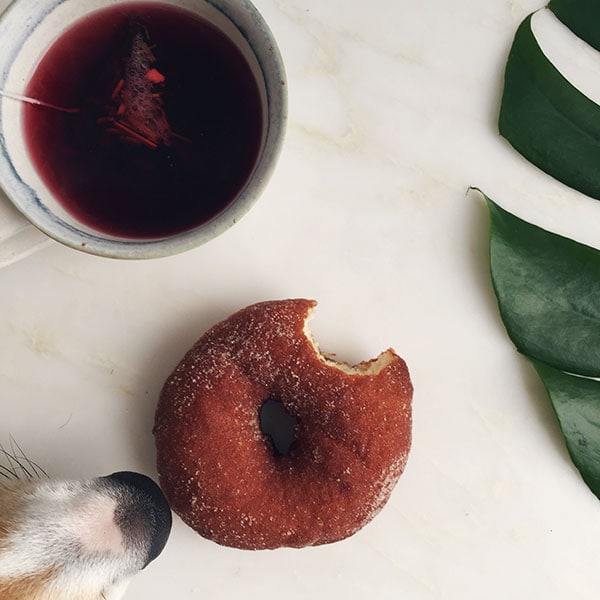 Billy and I had a long conversation about Lisa Vanderpump's golden retriever and how we hadn't seen it in like a really long time so I decided to ask her about it!
And she responded! Haha.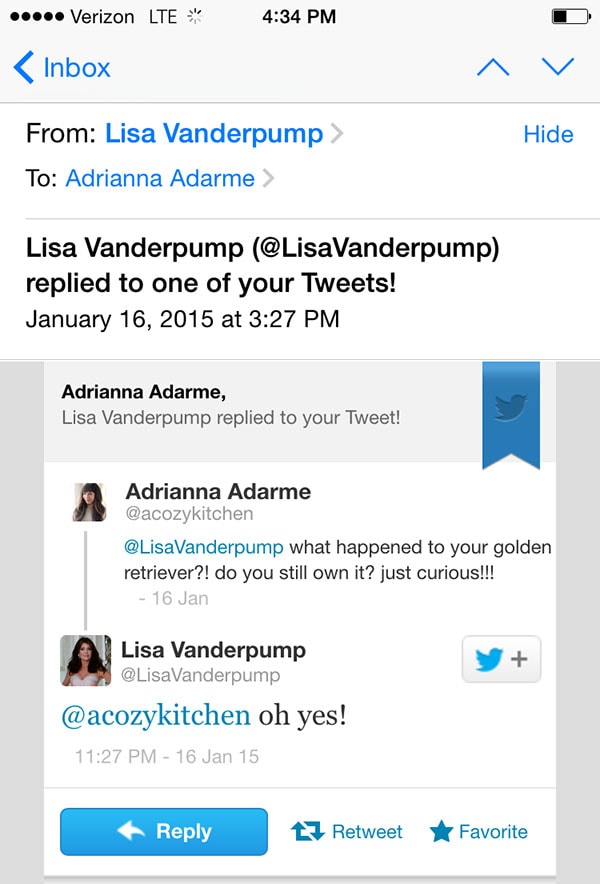 I went to Malibu with Whitney and we ate some seafood by the beach. It was a glorious Sunday.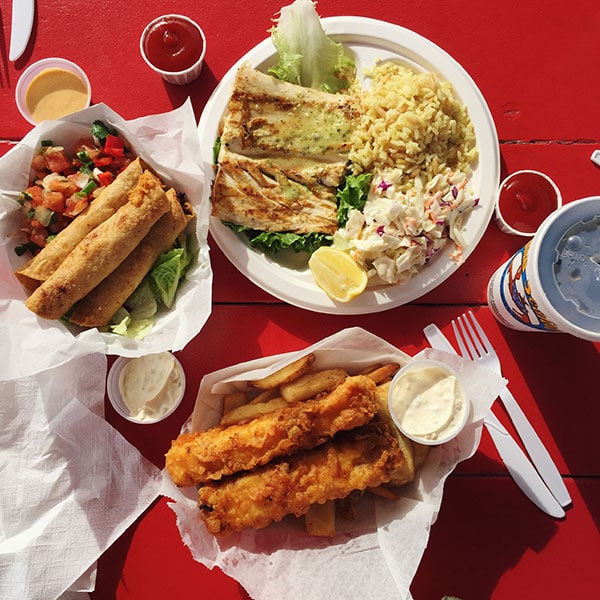 I ate a cupcake that was kinda dry but whatever it was a cupcake and I wanted it.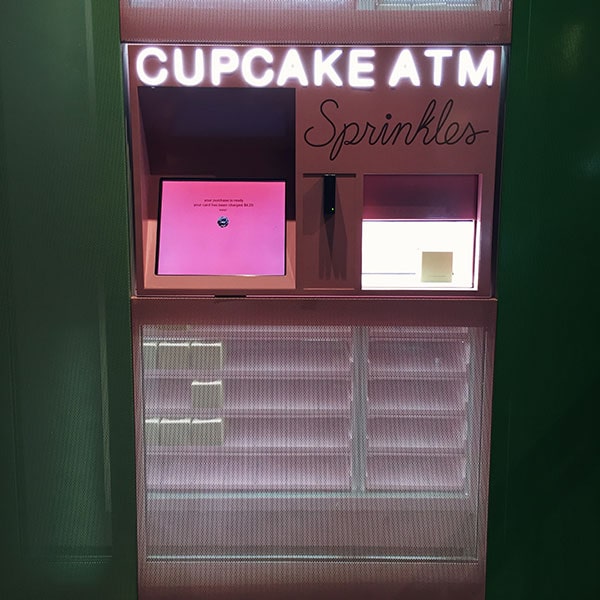 And then the next day I felt bad about the cupcake and went out of my way to go to this newly opened yoga studio/raw restaurant/juice place called The Springs. It's the kind of place I'd normally kind of want to hate but I looooved it. Super pretty inside and the juice was amazing.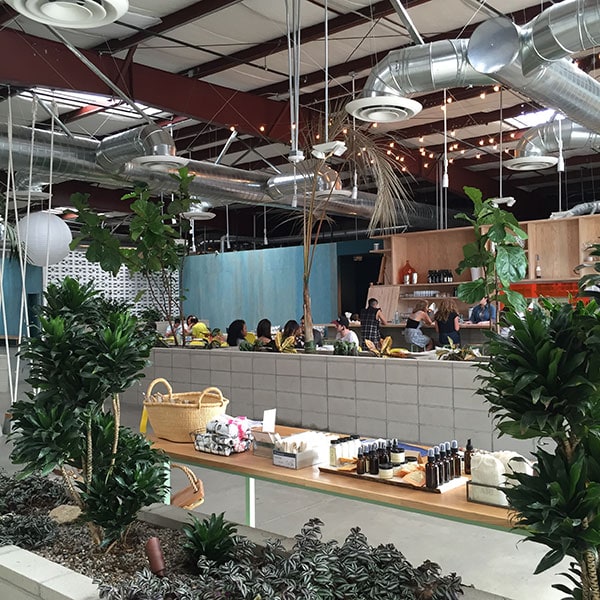 The Bouqs was nice enough to send me fresh flowers. My living room smells SO GOOD!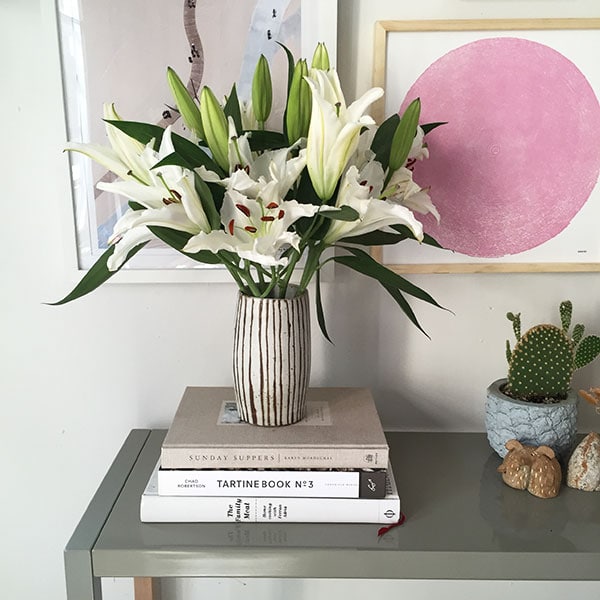 All in all, January consisted of me finishing things ups with the book and sort of getting my footing for the rest of the year. I'm not a big "new year, new me" kind of person, but this year I committed to trying really really hard when I'm working. This means better time management, more ideas, more risks. And during the days when I'm off, to really enjoy them.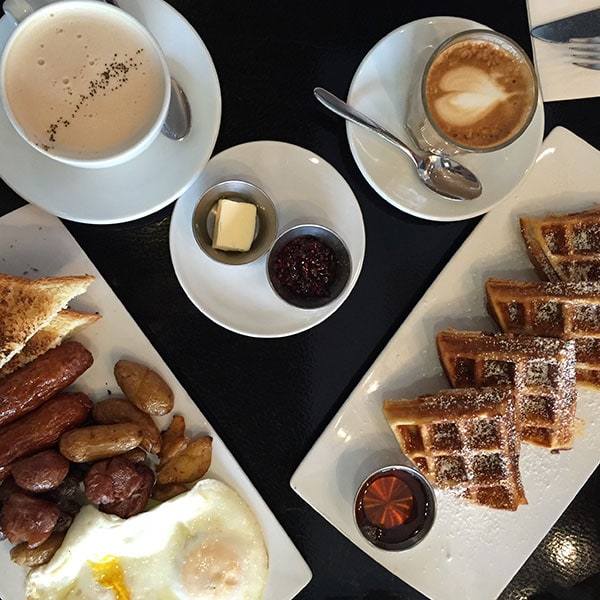 I want to get the most out of those days off. I want my days off to fuel more ideas and inspiration and I just want to laugh and do things that make me feel good vs. sitting at home. Also, less social media. I'm actually thinking of taking a few days off each week from Instagram so i can just sit and enjoy myself rather than being in my phone like a psycho. Have you tried this? Does it help? I'm sure it does. Hope you all had a good January. Thank you for being here.
xo
Adrianna