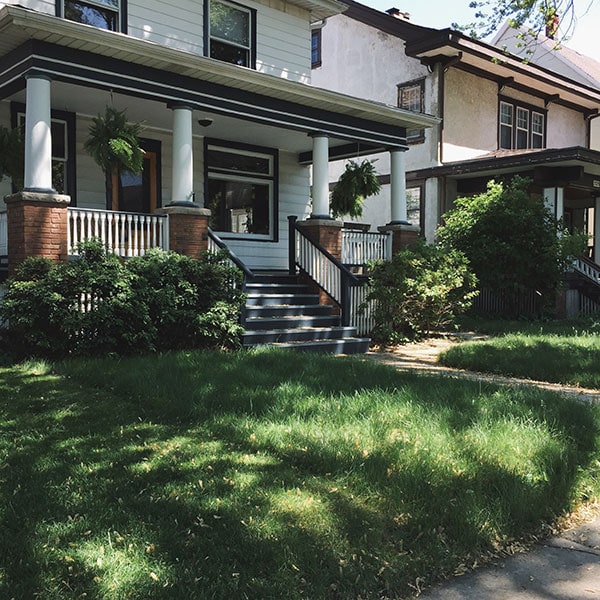 Well, Chicago was awesome. It was my first time in the city and I loved it a whole lot. By no means is this a guide of any kind (I wasn't there long enough for that), but it is a round-up of places I loved.
The first night we ended up snagging a last-minute table at Fat Rice. The food is interesting and delicious: Portuguese influenced Asian food. It's spicy and flavorful and full of combinations I've never had. And oh man, the potstickers were attached to this crepe/almost-Parmesan-crisp-like thing. I feel like I've had a lot of potstickers in my life but these were way different and cool.
The drinks were good too. It got dark quickly so this was the only photo I took worth showing and luckily it was one of my favorite dishes: da prawns.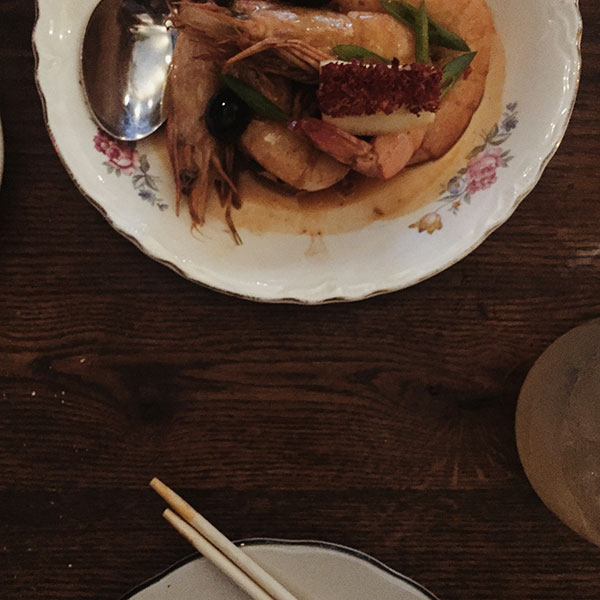 The next morning I went to Intelligentsia in Logan Square. A lot of people were recommending other coffee shops but my morning coffee needs to be near where I'm staying because no one wants to talk to me/interact with me before I get it my body, you know?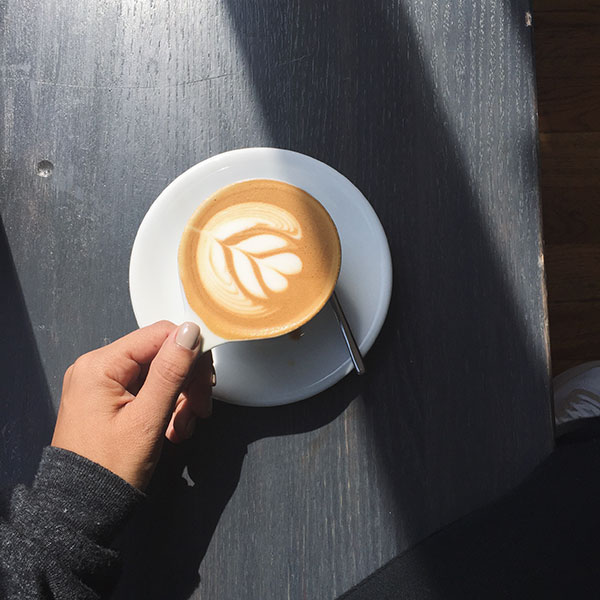 I live near an Intelligentsia here in LA and the thing I loved about the Chicago Intelli was the lack of people. I went in, they were nice, I got my coffee, walked out and drank it! SIMPLE!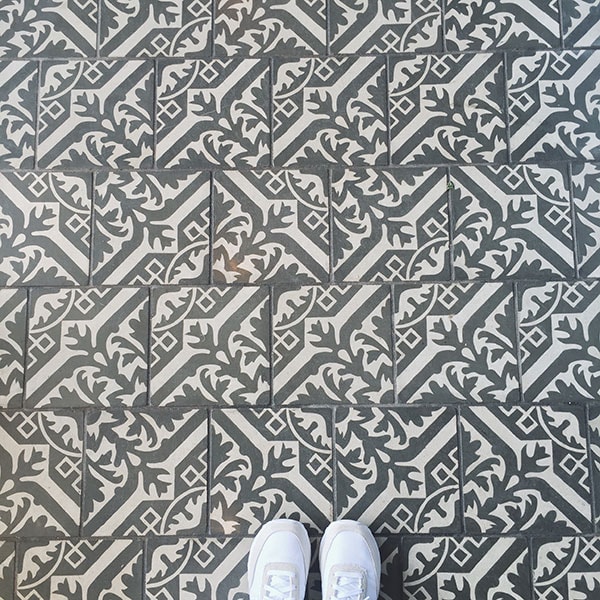 I also went to another coffee shop but hated it so I won't share the name with you because I try my hardest not to be a hater. But man was it bad.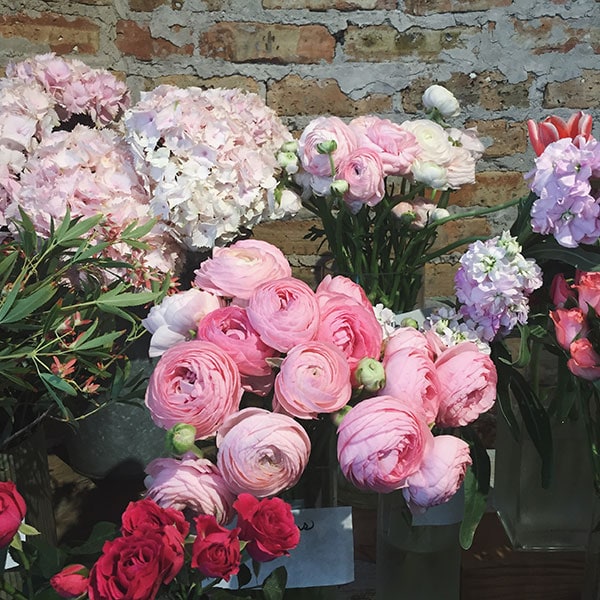 I also dipped into this store called Fleur. It had really pretty flowers and cute things. I ended up buying a hostess gift and a few other props for da blog from here.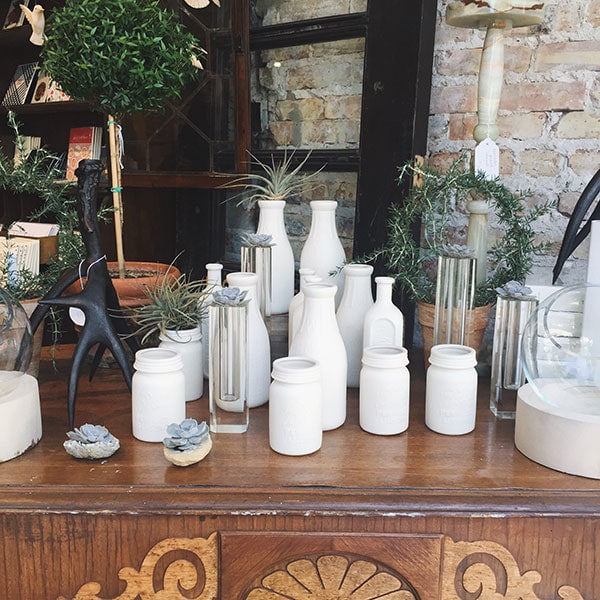 For lunch I went to Cellar Door Provisions. It was casual and chill. Because I love carbs (and buckwheat), I went with the buckwheat dumplings. SO GOOD. The food reminded me a bit like Tartine: fresh and interesting.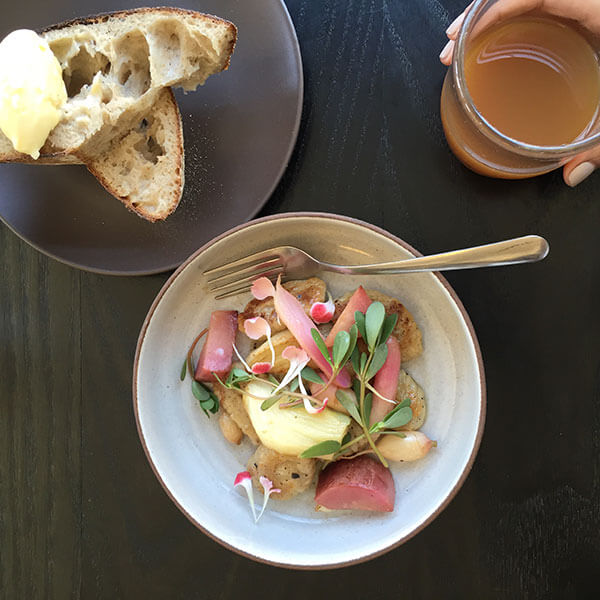 The best part of the meal was the bread and butter.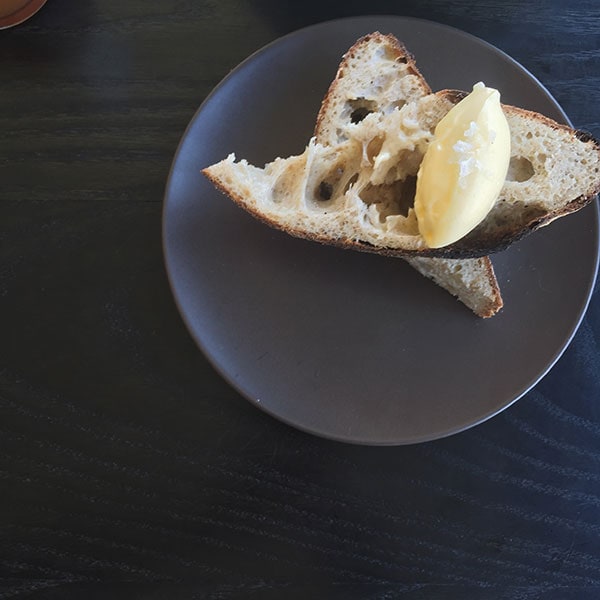 The weather was beautiful. And you could feel the anticipation of a long weekend vibing through the city. People were leaving work early, people were ordering cocktails with their late lunches. PPL were ready to party!
We went to Parson's to sit outside in the sun and drink Aperol Slushies.
They were as good as I imaged in my head (after Dean recommended them).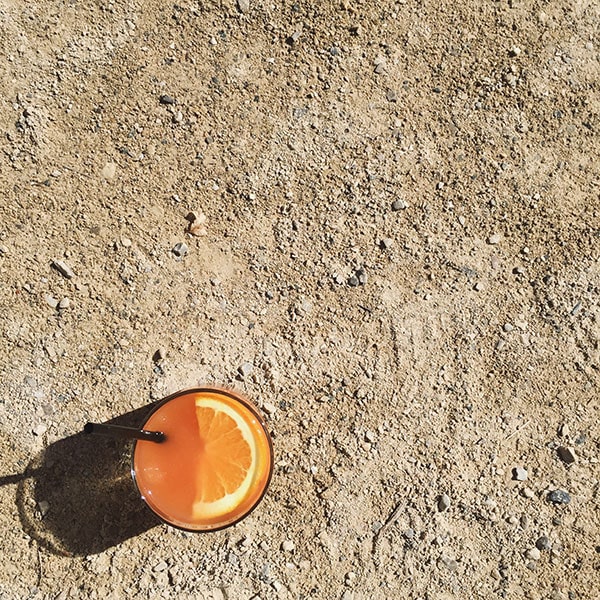 If you can believe it, I actually ended up downing a slushy and then going to Soul Cycle. Spinning is an interesting experience when very tipsy!
I ended up loving the Chicago studio. There was a USB cord INSIDE of the lockers. Genius. It's the simple things.
That night we went to Mott's. No photo because it was super dark and I'm allergic to flash.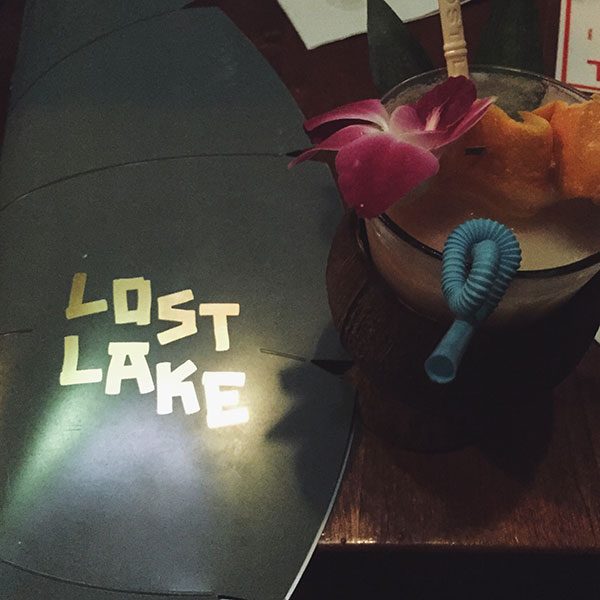 After dinner there was Lost Lake. I loooooove tiki drinks and these were some of the best tiki drinks I've ever had. (Shout-out to Ari for the rec!) (Also their Instagram is pretty fun.)
I might've had too much to drink because I honestly don't remember the walk home and the next morning I woke up and thought I was gonna die.
But if you're in Chicago it's a really fun place to hit up. You'll love it!
The next day for lunch we went to Dove's Luncheonette. It was a really pretty day and my head was pounding so I had a burger (and didn't take a photo of it because again, I was near death). But Josh took a photo of his really pretty pazole.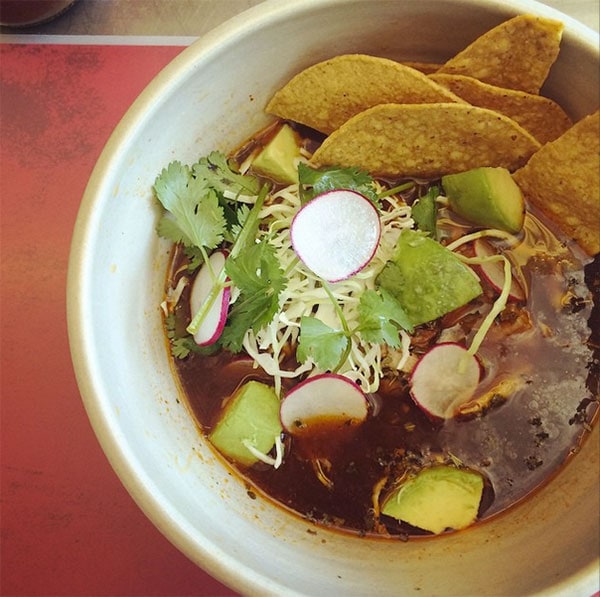 For dinner we went to Parachute. No photos because it was too dark but I loved the dinner.
The menu is Korean-inspired; everything is interesting and delicious and flavorful. The Baked Potato Bing Bread (AH! RECIPE MUST MAKE SOON!!) was the best thing I ate on the whole trip, no lie. And a big plus, the service was warm and relaxed.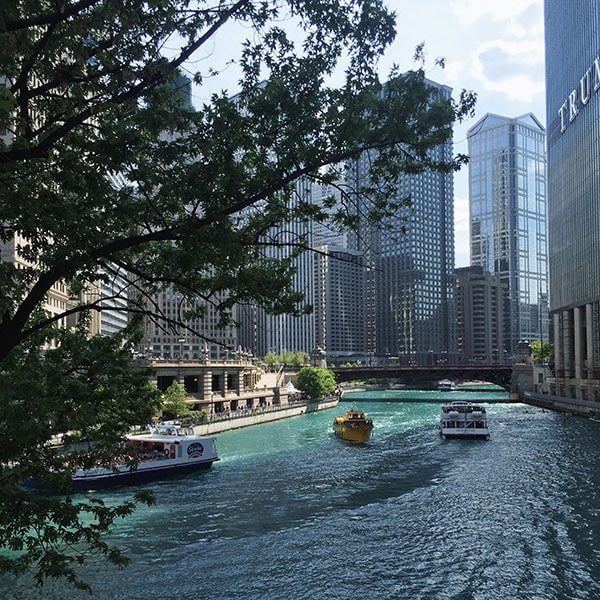 My friend Jenny, who is from Chicago, skipped the food recommendations and told me to go on the architectural tour and I'm so glad we did.
We ended up stopping for a Chicago dog first.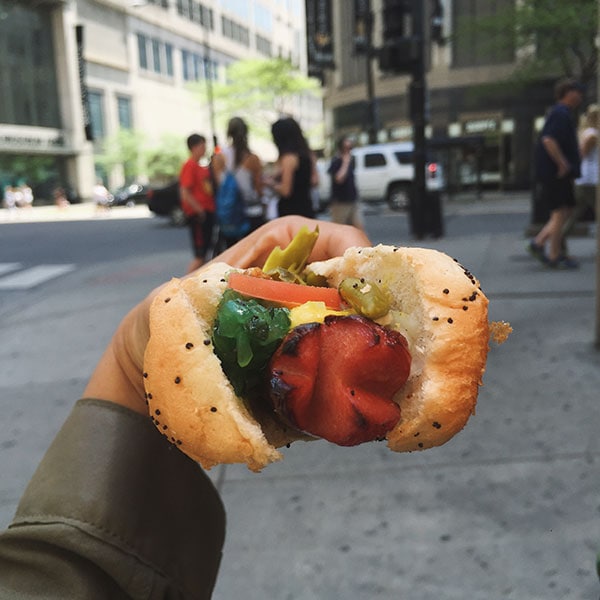 The architectural tour was really pretty. It was nice to be on a boat, drinking and hanging out. I'm not gonna lie, I zoned out hardcore for like half of the time because the very cute older man's voice was a bit monotone and I was just enjoying being on a boat. But I did learn some stuff!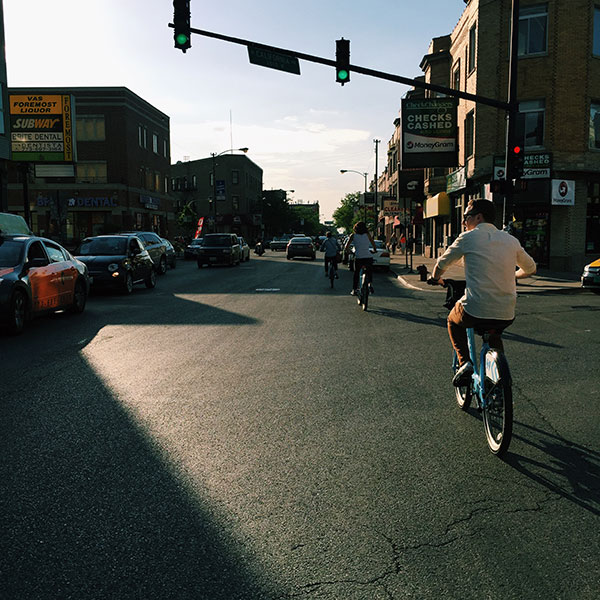 After the boat, we hopped on some city bikes (can every city please offer this service, please) and headed to Publican Quality Meats. I've been internet friends with their Pastry Chef, Anna Posey, for a few months so I was excited to meet her in person.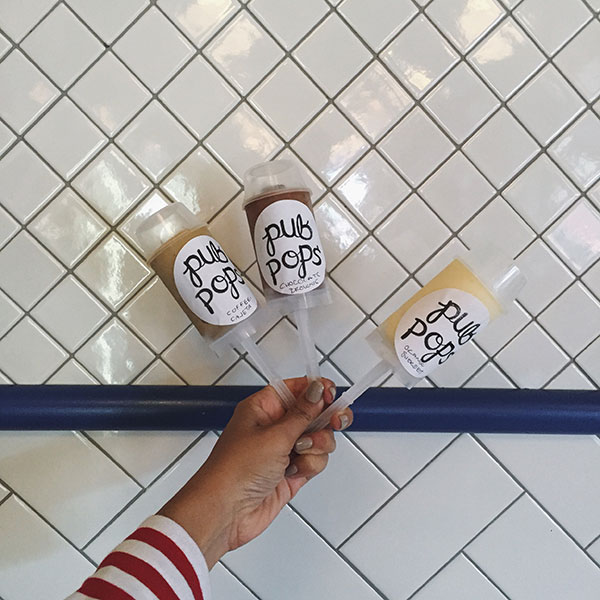 She was super lovely and gave us some cookies, which everyone ate as a midnight snack. We ate some sandwiches, had some charcuterie and since everyone was sort of burnt out with going to restaurants, we decided to pick up a bunch of stuff from their meat counter to make at home.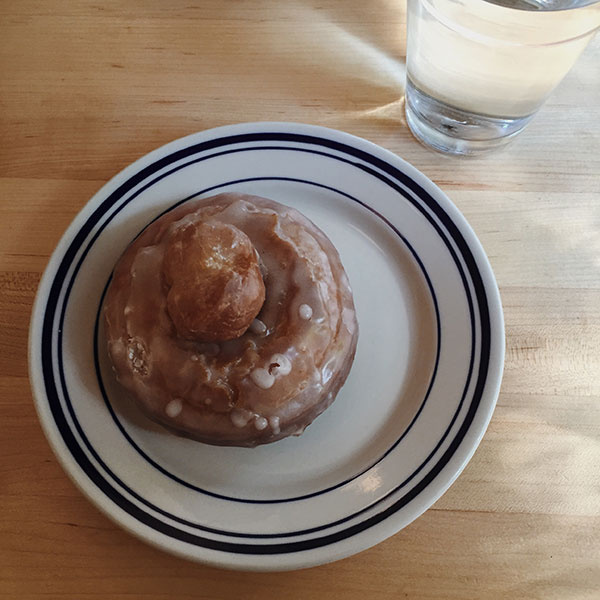 We rode bikes for about 5 miles back to Logan Square and it was so amazing to see the city that way. It was beautiful and it felt nice to burn off some of the bread I ate.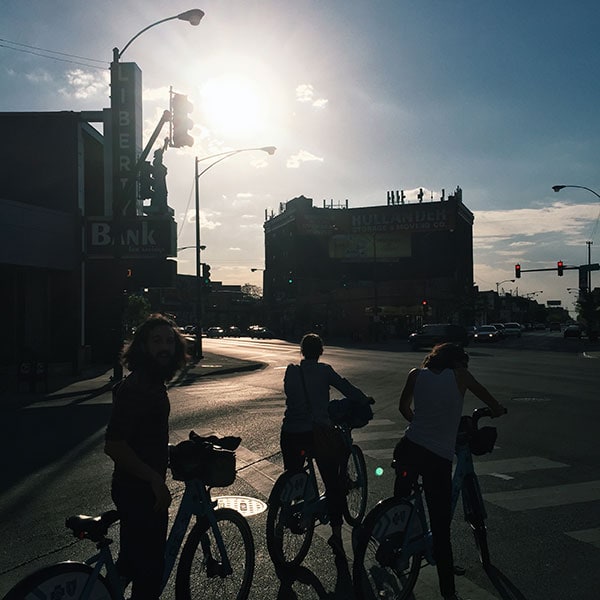 That night I ended up making a salad, some mussels and grilling asparagus and topping them with raclette. I'm going to share the asparagus recipe soon because, while it's not really a recipe, IT'S SO GOOD!
There were a ton of other restaurants I wanted to go to but there simply wasn't enough time, which means I'll just have to go back.