This is how I looked most of my time in San Francisco: messy hair ('cuz of the gusty wind), ten layers of clothes, Converse, warm coffee in hand (always), and a smiling face.
San Francisco, I love you.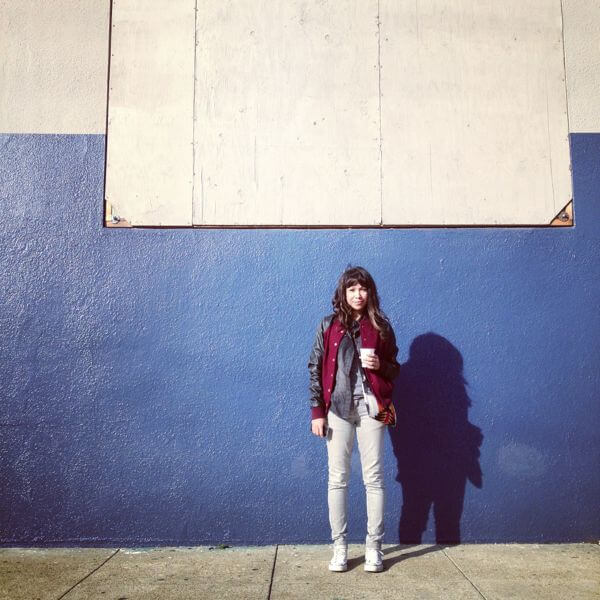 I turned a long Thanksgiving weekend into a week-long, overdue vacation with the boy I like.
I saw a lot of cute stuff. I consumed a ridiculous amount of coffee, snacks and fun dinners. I met his family (as you know).
(And P.S. I think they liked me, I didn't make a pie, I made stuffing instead and I liked them back. YAY!)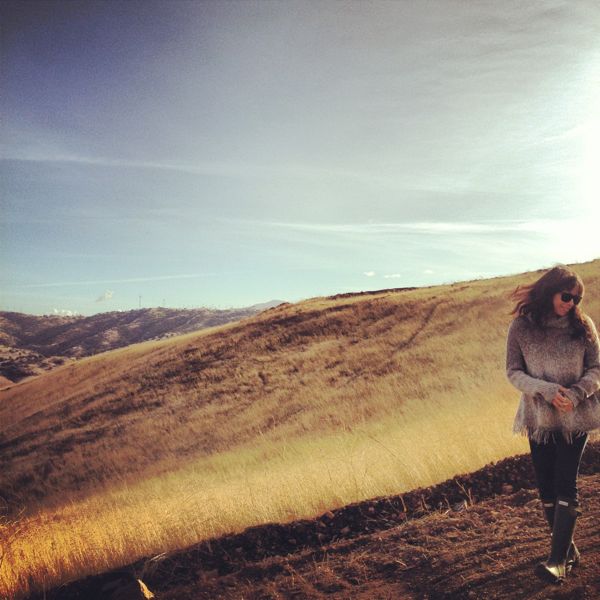 We drove north through the Grapevine and stopped to run up a pretty hill and stare at how beautiful California is. And then we almost died from being out of breath.
San Francisco is predictably gloomy and foggy. And the fog is apparently called "Karl the Fog." Did you know this?! I had no idea. And apparently Karl The Fog has his own Instagram account, too.
What'd up, Karl!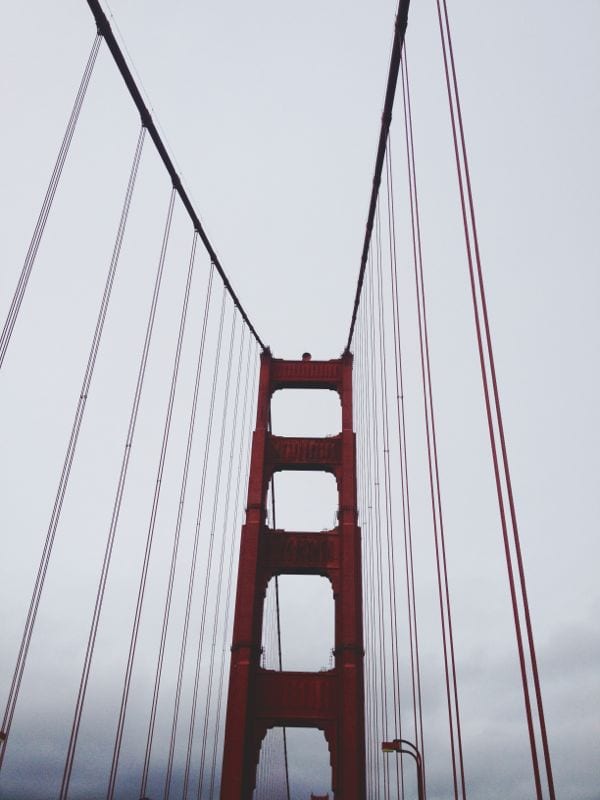 A stop at The Ferry Building is a must. Lunch was at Boulette Larder.
They have a beautiful open kitchen with pretty copper pots lining the hood above. The food is fresh and delicious.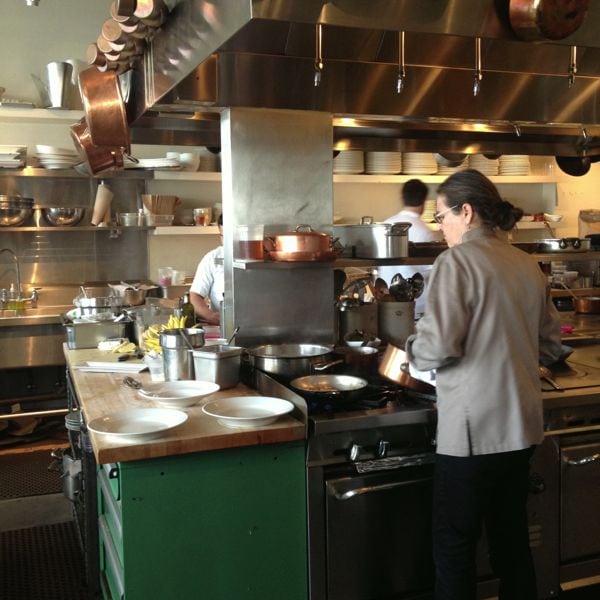 I stopped by Omnivore Books to read old cookbooks and thumbed through new ones. This place is pretty special.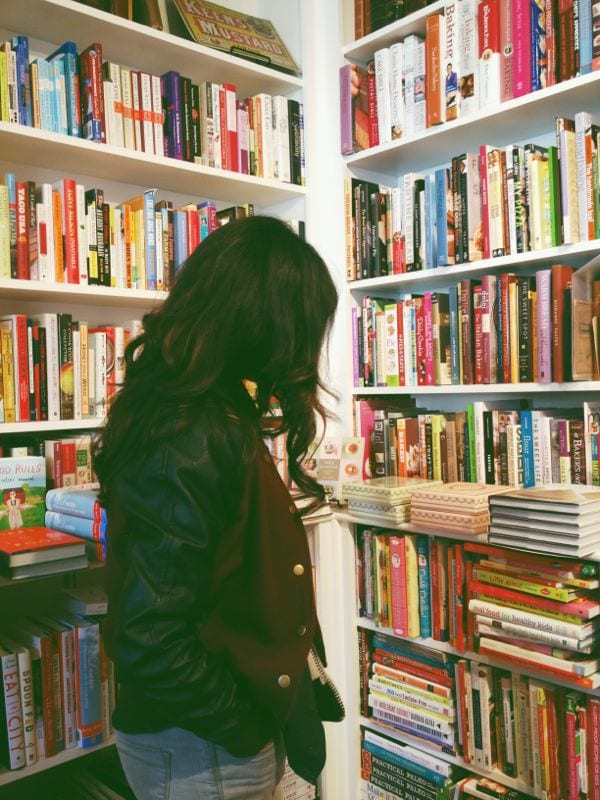 I drank a lot of coffee in San Francisco. Coffee in the morning. And cappuccinos in the afternoon. A San Francisco Treat!
(Did you just get my Rice-A-Roni joke? I'M SORRY!)
This particular capp was at Sight Glass.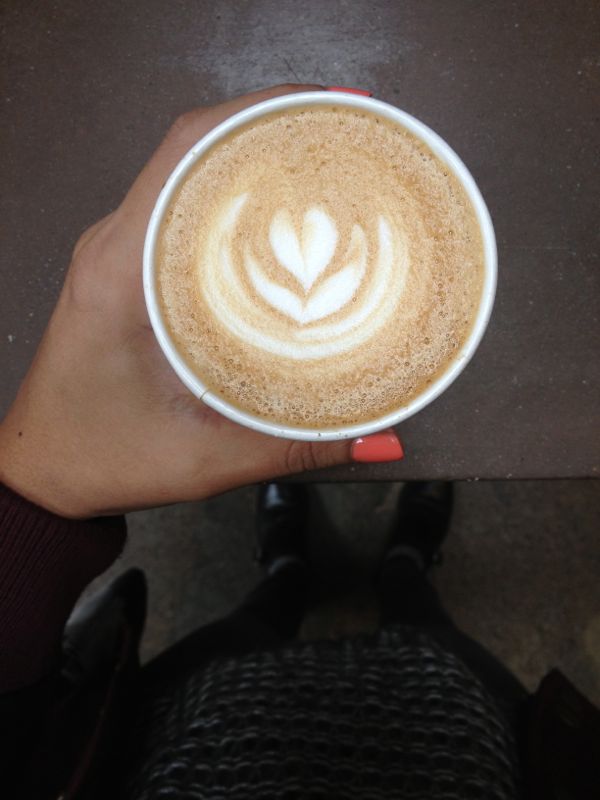 I ate dinner at State Bird Provisions. The food is beyond special, but the concept is really what blew me away.
The food comes around dim-sum-style: on a cart or on a tray. You pick and choose what you like and it's tallied on your bill. So fun!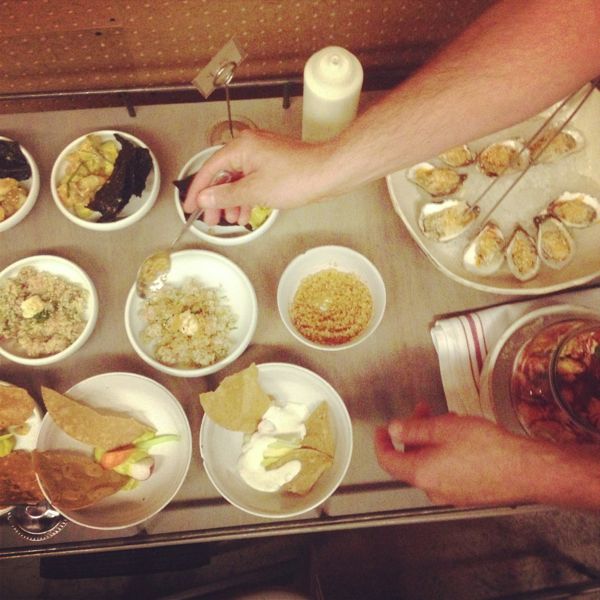 I loved everything about this place - from the food and vibe to the super lovely owner who chatted with us.
Annnnd there were ice cream sandwiches. Done.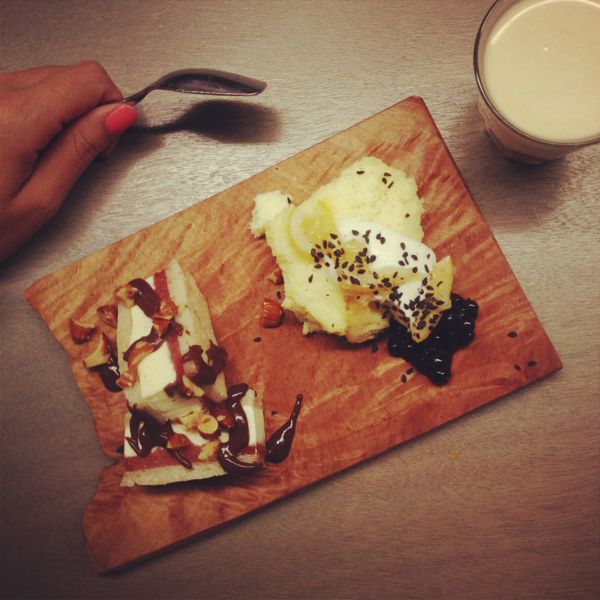 Rainy days in San Francisco call for rain boots and ramen from Hapa Ramen off a cart on the sidewalk in front of The Ferry Building.
This isn't your traditional ramen.
There's tuna bottarga, schmaltz, crazy amounts of black pepper, a thick broth that's rich and flavorful accompanied by perfectly cooked noodles. Amen.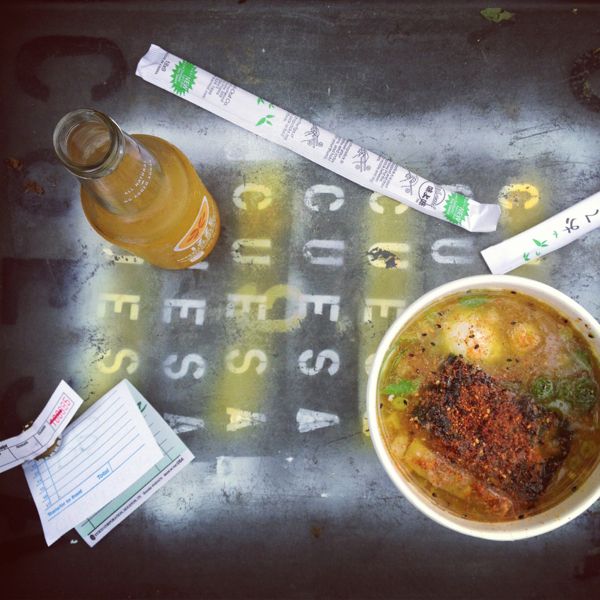 And then we did one of those weird looking fast-walks - Olympic walker marathon-style - in the rain a few buildings down to visit Tcho Chocolate Factory. It's like the artisinal version of Willy Wonka.
My hair got all frizzy and large because of the rain and I was sort of bummed out so I got a hot chocolate. It was rich and delicious.
It made me feel better...sorta.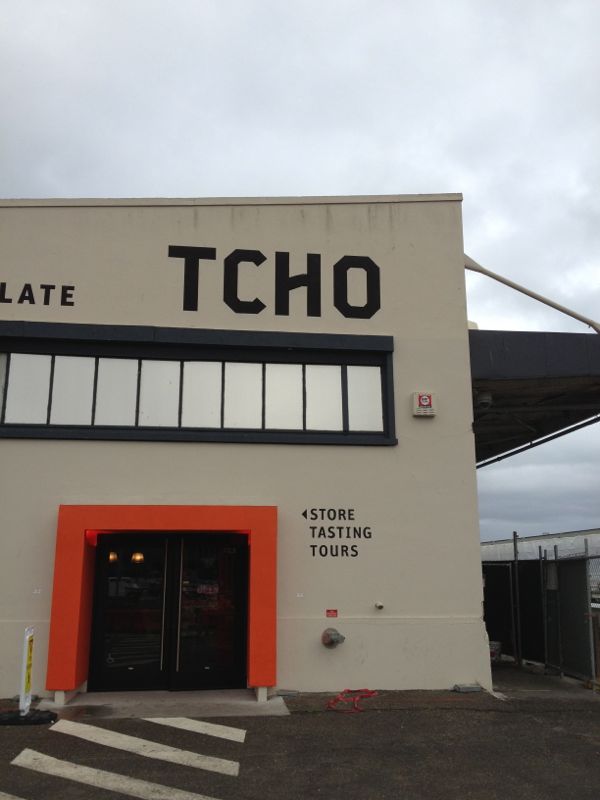 The entire week we were driving this Acura ILX.
They let me borrow it for a week and I have to say, while I'm not in the market for a new car, this car is pretty solid. I'm frugal when it comes to everything besides food and shoes, so it being a hybrid is pretty cool.
We used it all over the city and we filled it up only once the entire time.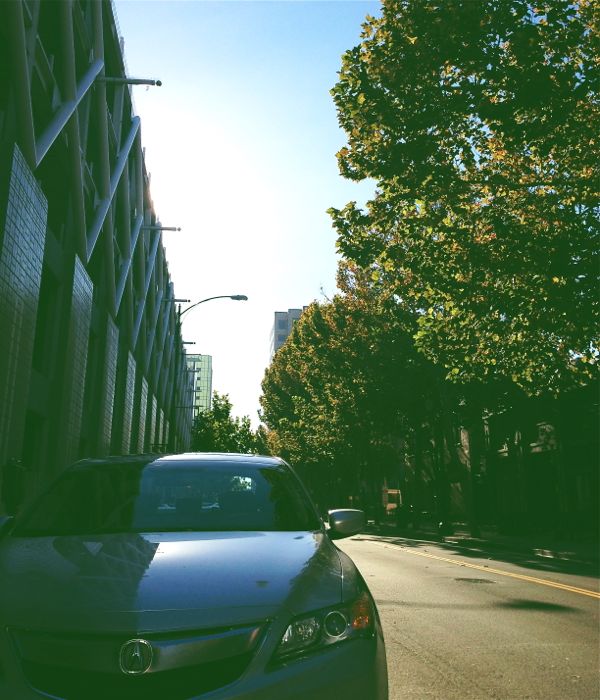 One weird thing about a hybrid is I can never tell when the car is actually on. Is that bad? Nah. My car just sounds and feels like a race car and makes funny noises so it's VERY obvious it's on. The car is roomy.
The navigation system helped a lot. It made it so we didn't have to look at our phones and simultaneously drive. The navigation system voice was with an American accent, which I liked. I hate it when I'm in America and robotic voices have Australian or English accents. It's exploitive! (Not really.)
Back to San Francisco!
I ate this crazy thang from Craftsman and Wolves.
There's a soft boiled egg INSIDE A MUFFIN. Insane.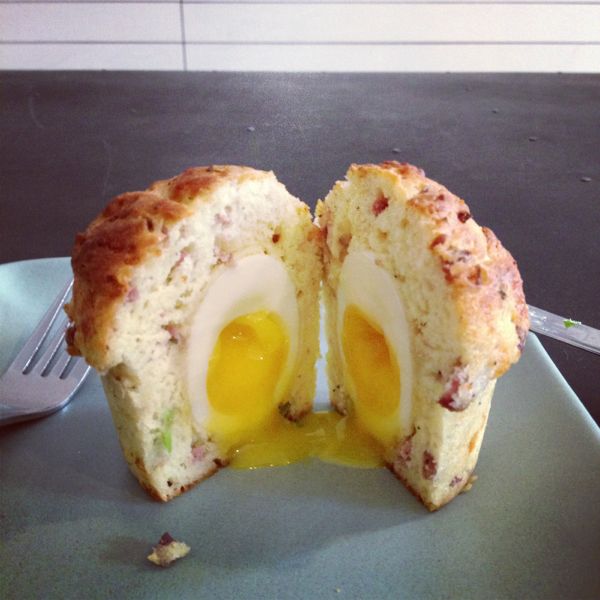 One afternoon was spent in the Outer Sunset.
The vibe is super beachy and sleepy. There was a visit to The General Store.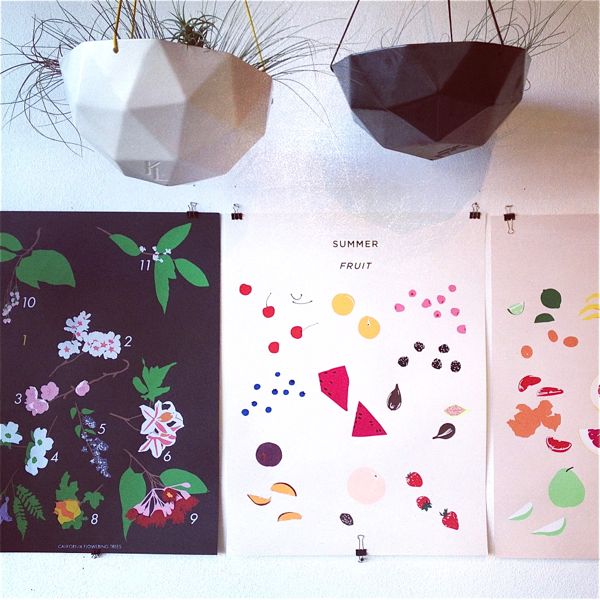 The store is full of pretty things and they have a rad backyard.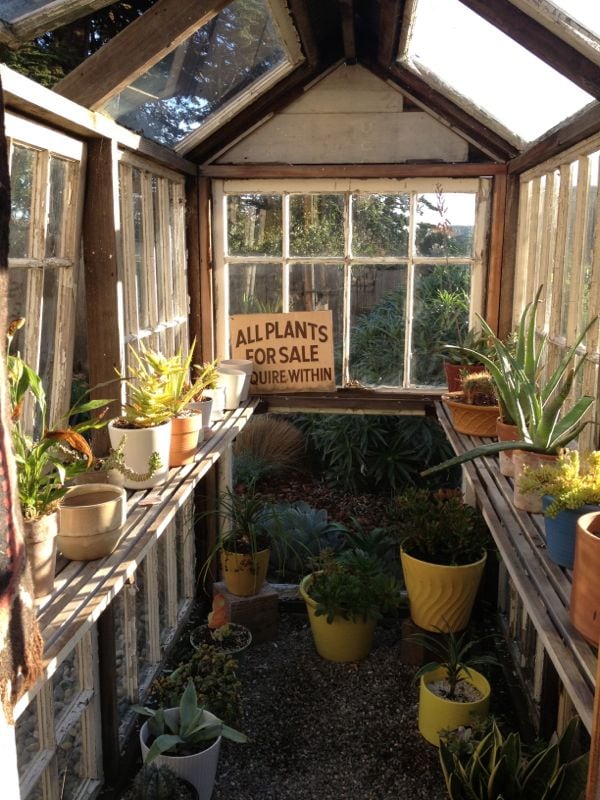 There was shopping at Pot + Pantry. I mean, look at how cute that stove is.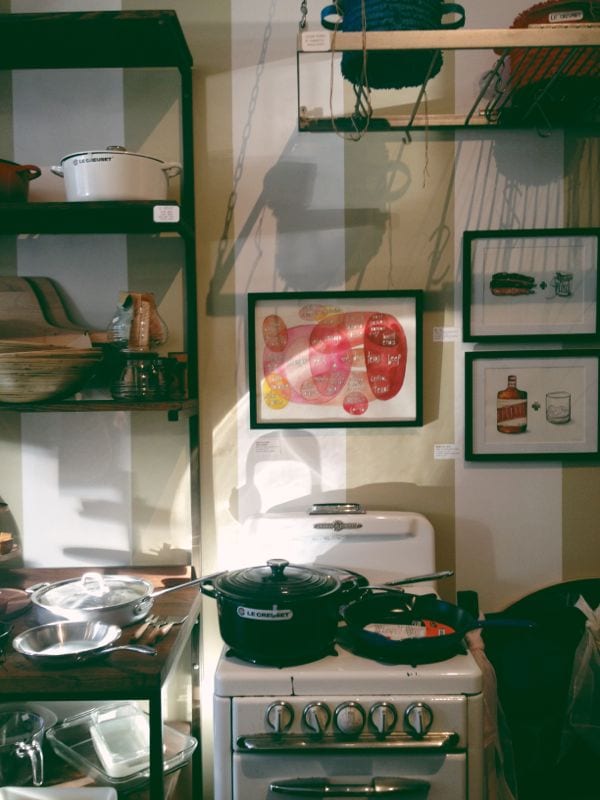 And 'zine shopping at Needles and Pens. I can read 'zines all day like it's 1996. I love 'em.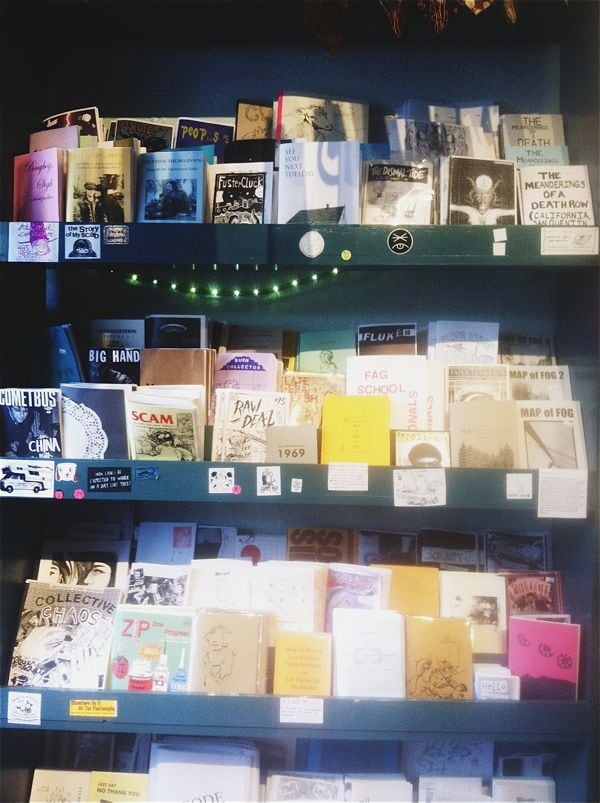 The beautiful houses and buildings in San Francisco make you look up constantly.
We walked a lot because it's such a pretty place to do just that.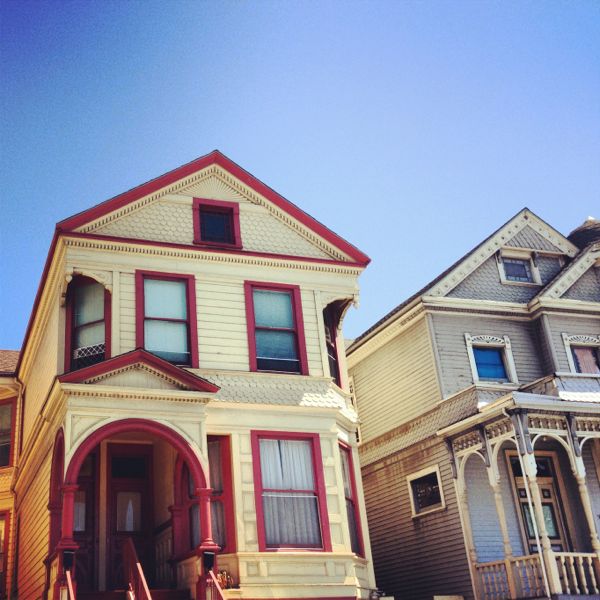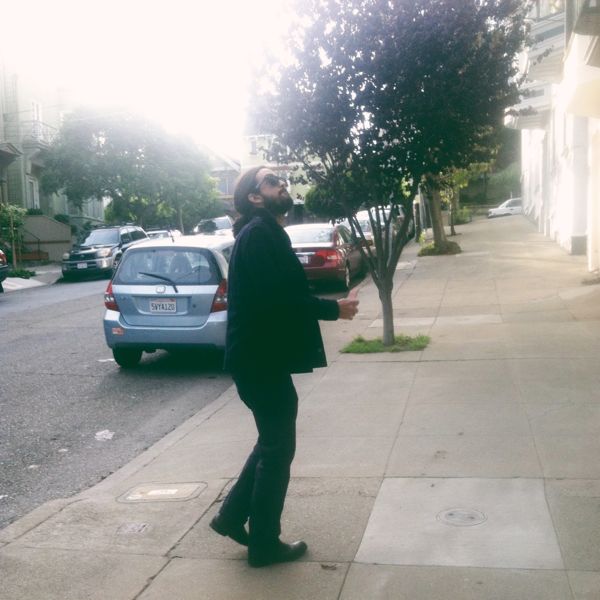 Swan Oyster Depot is a fun place. It's freezing inside, the fishmongers yell a lot, the fish is fresh, simple and delicious. We took it to-go and ate it on someone's stoop - we hoped they were at work.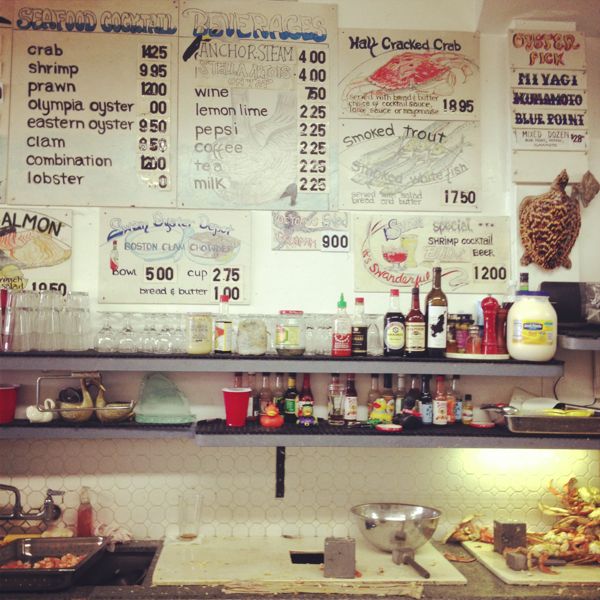 You can't NOT go to San Francisco and not get ice cream at Bi-Rite or Humphrey Slocombe.
These two cute things below are from the latter.
Salty Chocolate Ice Cream and Cinnamon Brittle Swirl. Yes!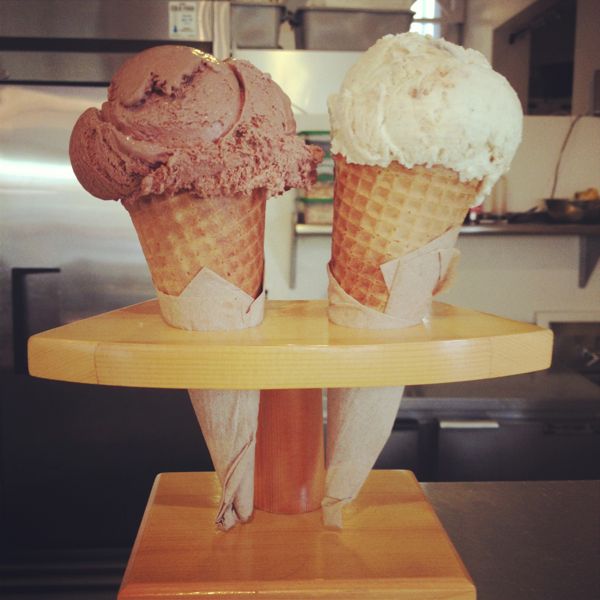 Dinner was at Bar Agricole. We sat at the bar and drank and ate and talked a lot.
And then Thanksgiving happened. I made stuffing and helped with the Turkey.
I wore kitten socks the entire day in celebration of being an adult.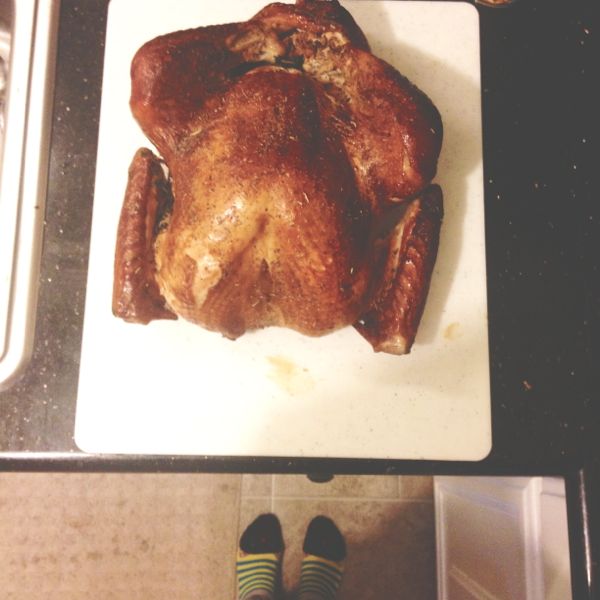 The next day we got coffee in San Jose at Bar2 Coffee.
I liked their hanging lights, coffee and nice attitudes.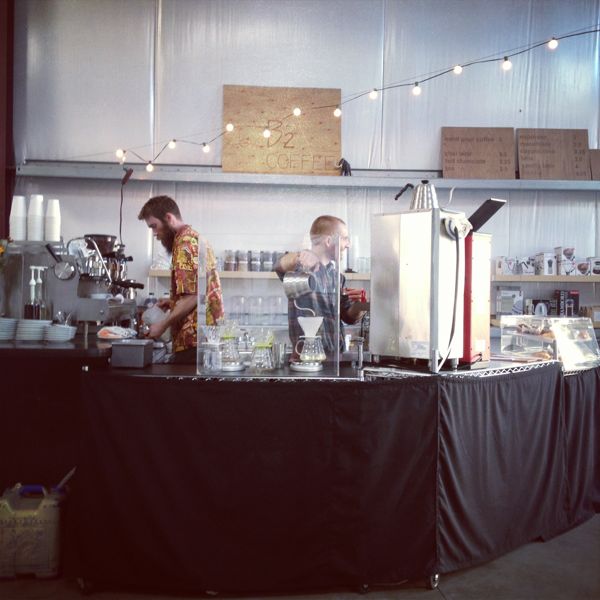 And then there was the drive back to Los Angeles.
The best road-trip food ever was consumed: In-n-Out.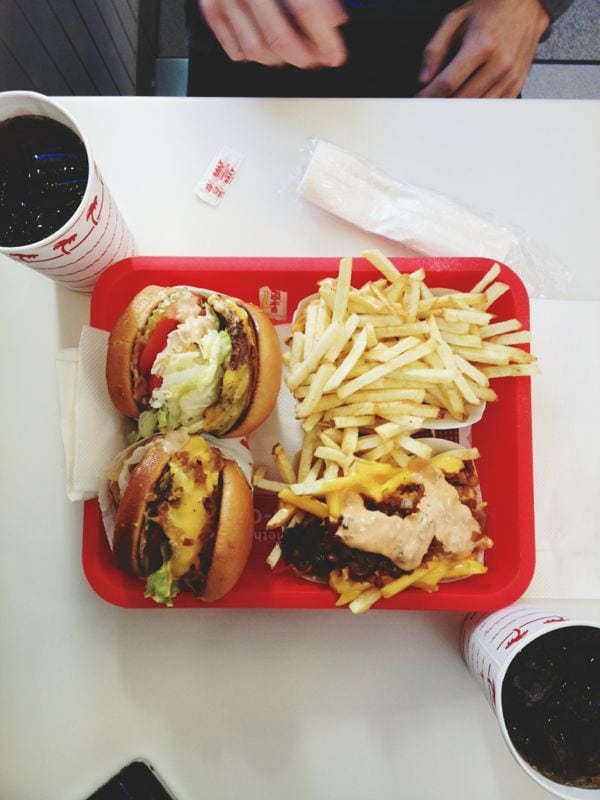 Vacations are fun. We should ALL do them more often.