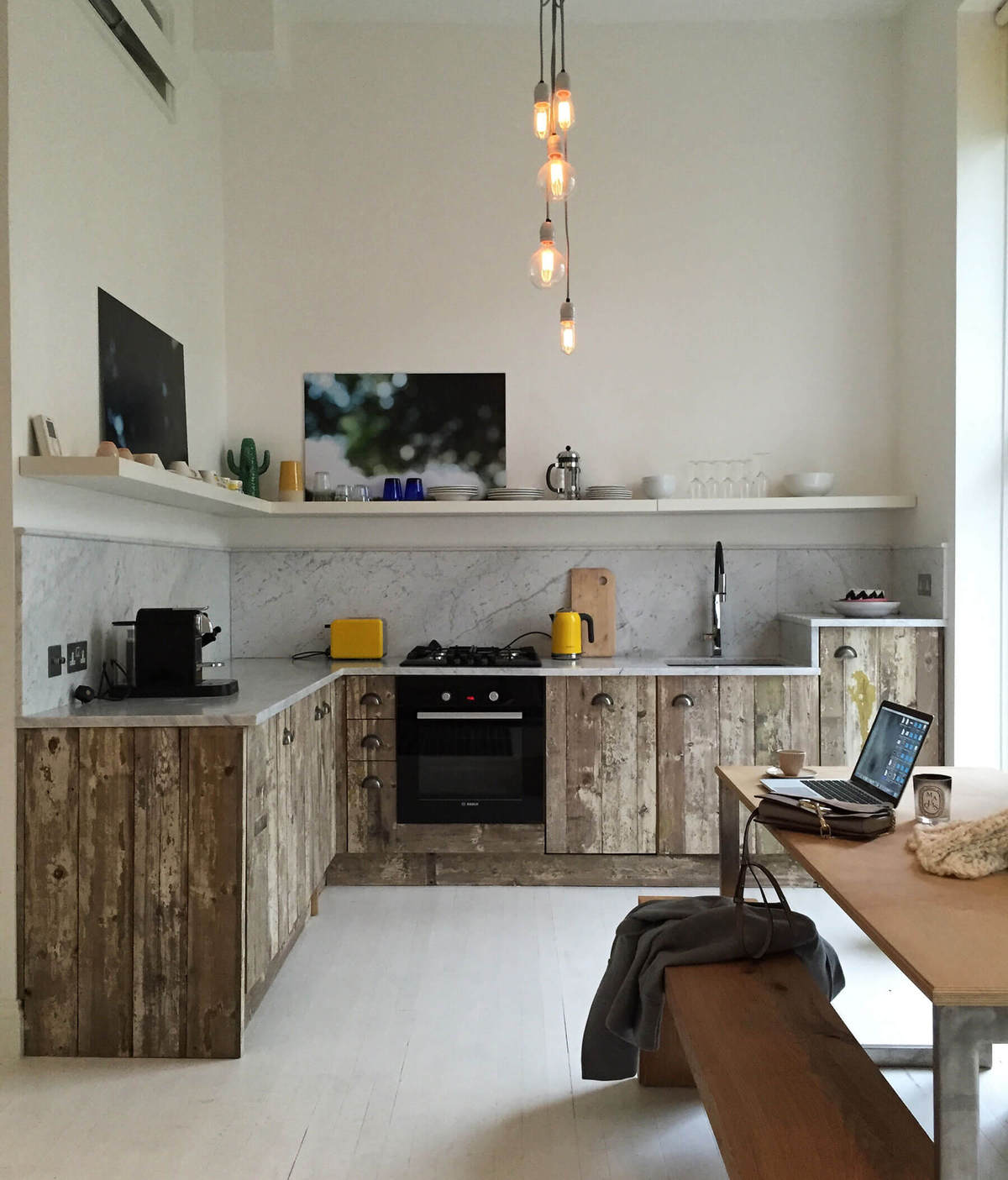 A few weeks ago I jumped across the pond to London, England. It was everything I remembered as a teenager: charming, quaint at times, chaotic at other times, chilly but refreshing and really, really fun.
I stayed near Notting Hill in one-bedroom flat in Porchester Square. One Fine Stay was nice enough to host me for a few days! If you've never scoured One Fine Stay, it's a design enthusiasts dream. The houses and apartments for rent are BEAUTIFUL and the service is amazing. There's even an app you have access to with restaurant and shop recommendations, making your experience more convenient.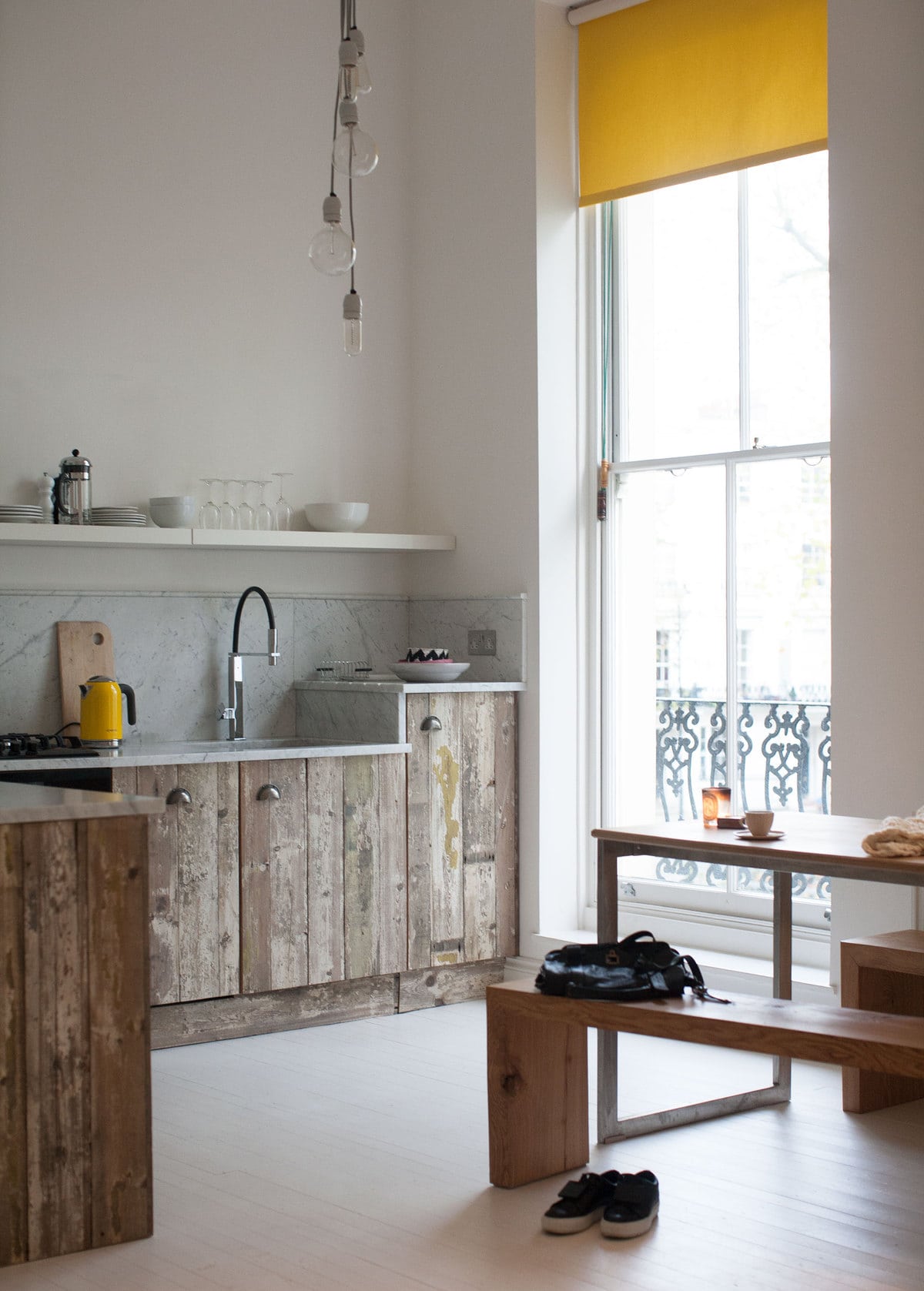 The kitchen was cozy and inviting. I was maybe just a little obsessed with the combination of reclaimed wood and marble. Isn't it so perfect?! The pops of yellow are perfection, too.
The white floors throughout the apartment, made it so bright and cheery even on cloudy, rainy days.
I tend to love staying in neighborhoods when I travel because it feels a bit like I'm living there. It allows me to experience the city as if I were a resident, which is pretty nice.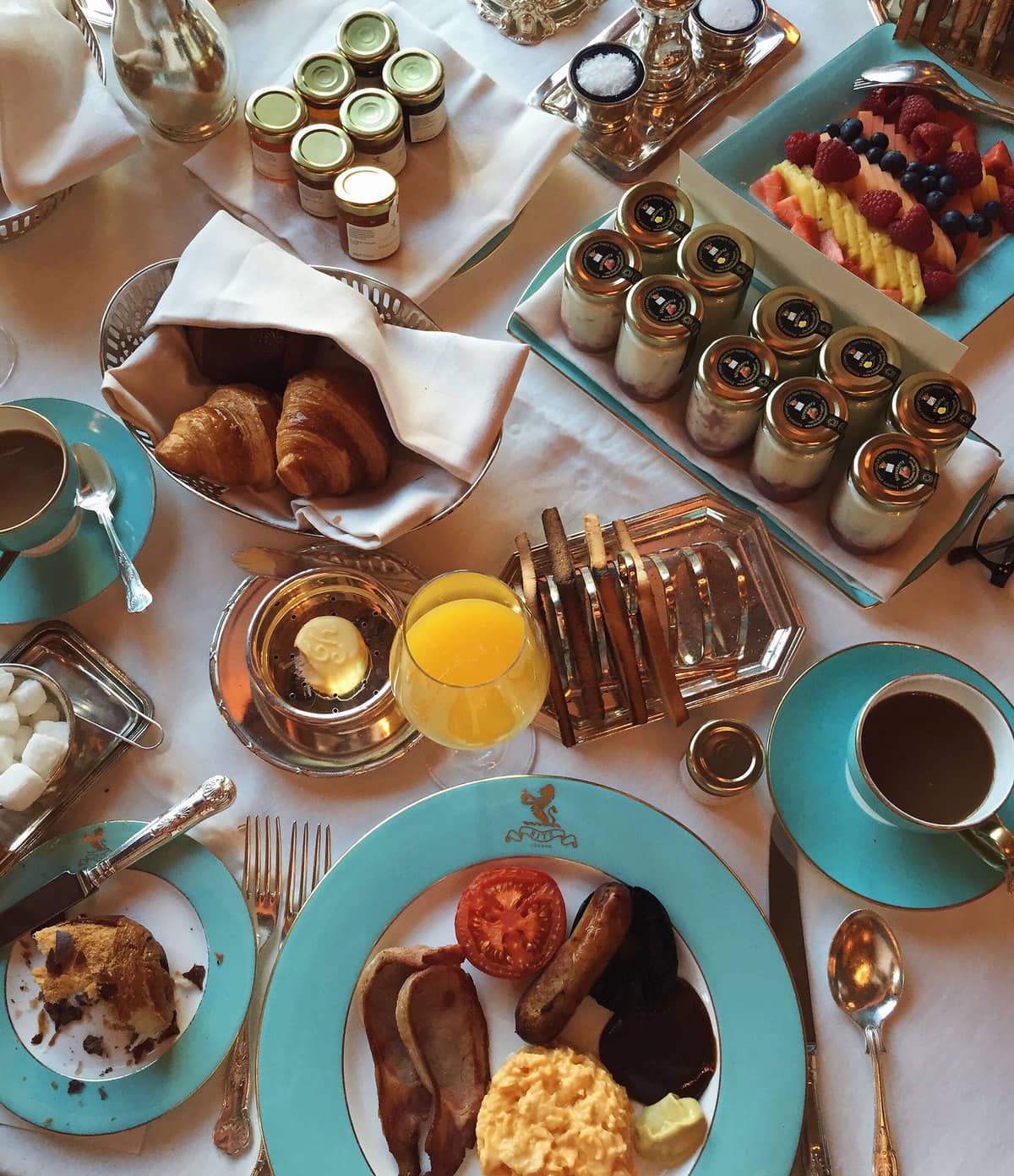 For the first few days of my trip, I was with Stephanie, Lori and Sandy and Grey Poupon/Downtown Abbey. We visited the small town where they shoot Downton called Bampton. It's about an hour outside of London.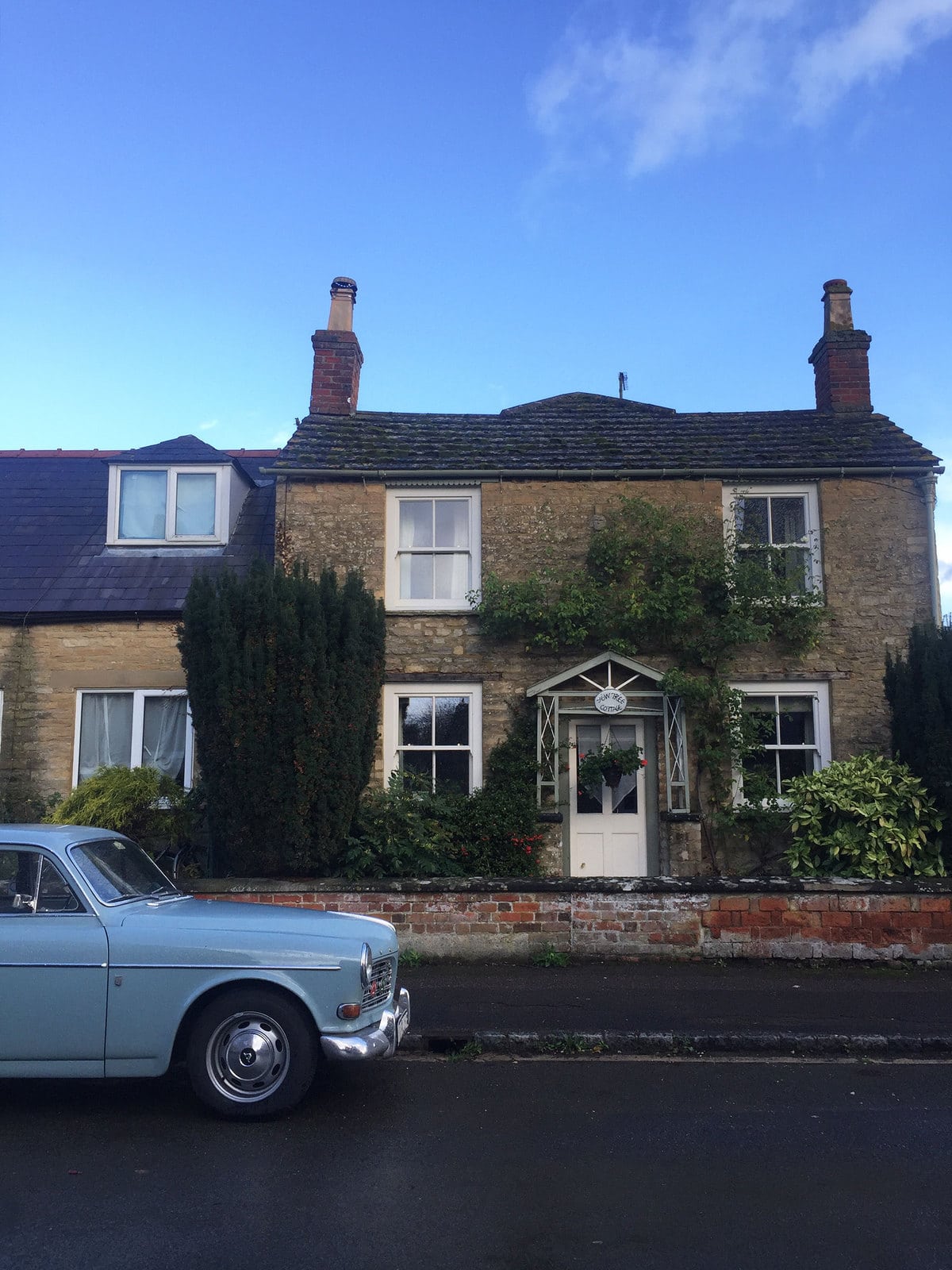 Then we hopped back in the car and drove another hour to the castle where they shoot the show, Highclere Castle.
We got to tour the first few floors of the castle, we had high-tea—tea sandwiches included–with the current Countess. When I came back, I kept talking about it and everything I learned and Josh kept saying YOU CAME BACK WITH SO MANY FACTS.
It's true, I love facts and history. And I'm good at retaining facts because I obsess over them and come home and Google all of them to learn even more. So please ask me history about the castle and the family and the 20s in England—I learned a whole lot!
I went to Sketch with Stephanie. We weren't able to get a reservation for high-tea which is in the ALL PINK room. 🙁 So we settled for breakfast instead.
There was dinner at The Clove Club. It was amazing.
My favorite was a hazelnut soup with oyster broth and fresh seaweed. It was warming and light. I also ate the weirdest combination: scallops and chocolate. I loved my dinner overall but that combo disturbed me.
I also visited Ottolenghi for some treats on-the-go. This cake was too beautiful to not take a photo of.
Everyone on the Instagram told me to head to Borough Market, even though they said it was kinda cheesy and played out. I almost didn't go but I'm glad I did because it was awesome.
I went early, perhaps too early, before many vendors opened. I ate croissants, and a doughnut and stared very hard at big pots of curry and paella, though neither were quite ready yet.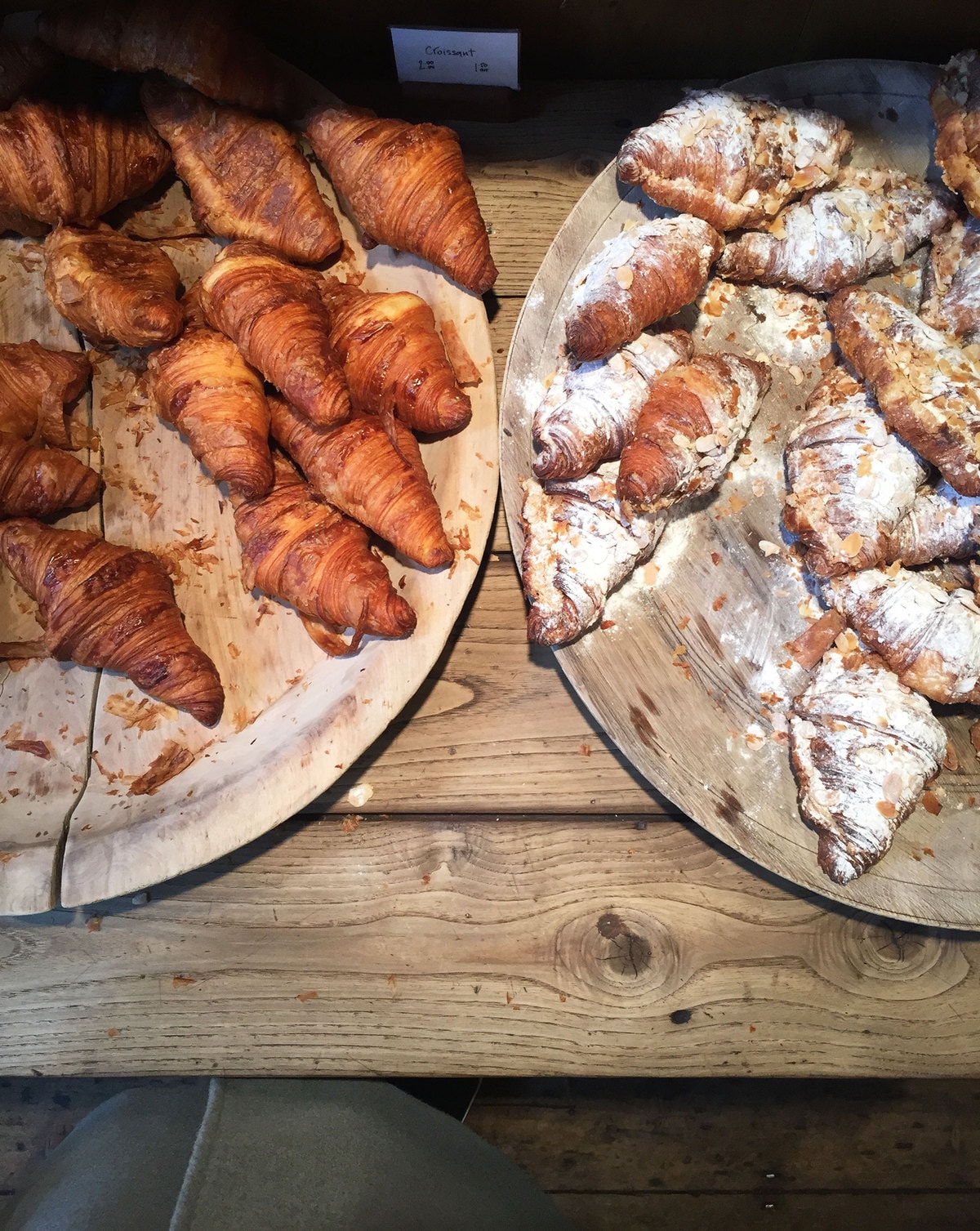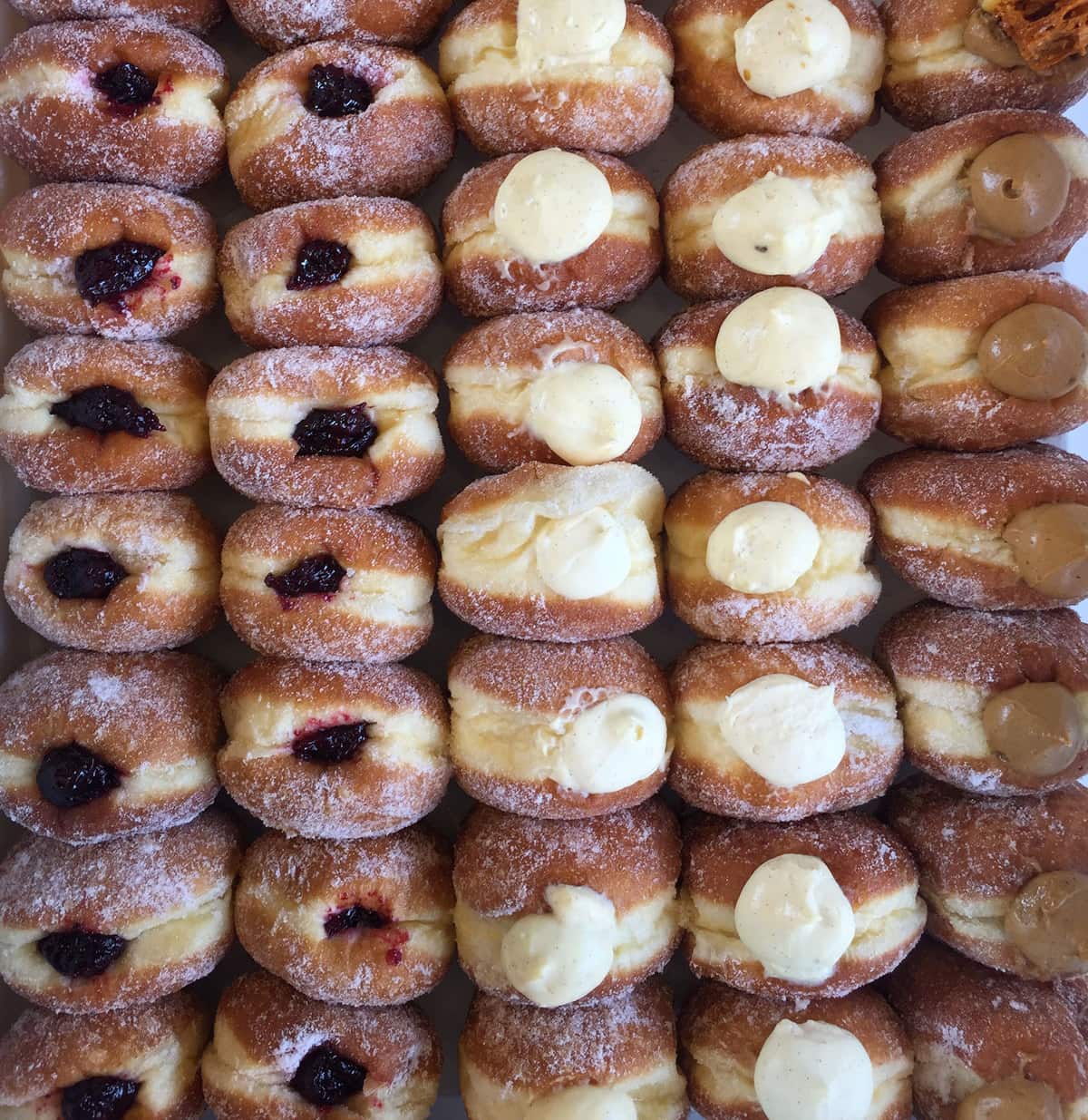 I headed to my favorite excursion yet. It was a trip to Tate Modern. (I also went to Victoria Albert earlier on in the week to look at the fashion exhibit and I should've gone back.)
The colors and shapes and textures were like little treats to my brain. I've been on the hunt for inspiration. This was pretty satisfying.
The one thing no one tells you about London is that the traffic IS BRUTAL.
Everyone loves to talk about LA traffic, but OMG London is so bad. The entire trip I was dealing with REALLY bad motion sickness. So much so that after Tate Modern, I opted to walked all the way to Shoreditch instead of getting in a cab. And you know what? It was the best walk evrrrr.
I crossed the London Bridge, I walked through alley's, I saw two co-workers punch each other, I had a fun walk!
For lunch I went to Lyle's. I had an oyster with a pearl apple minonette.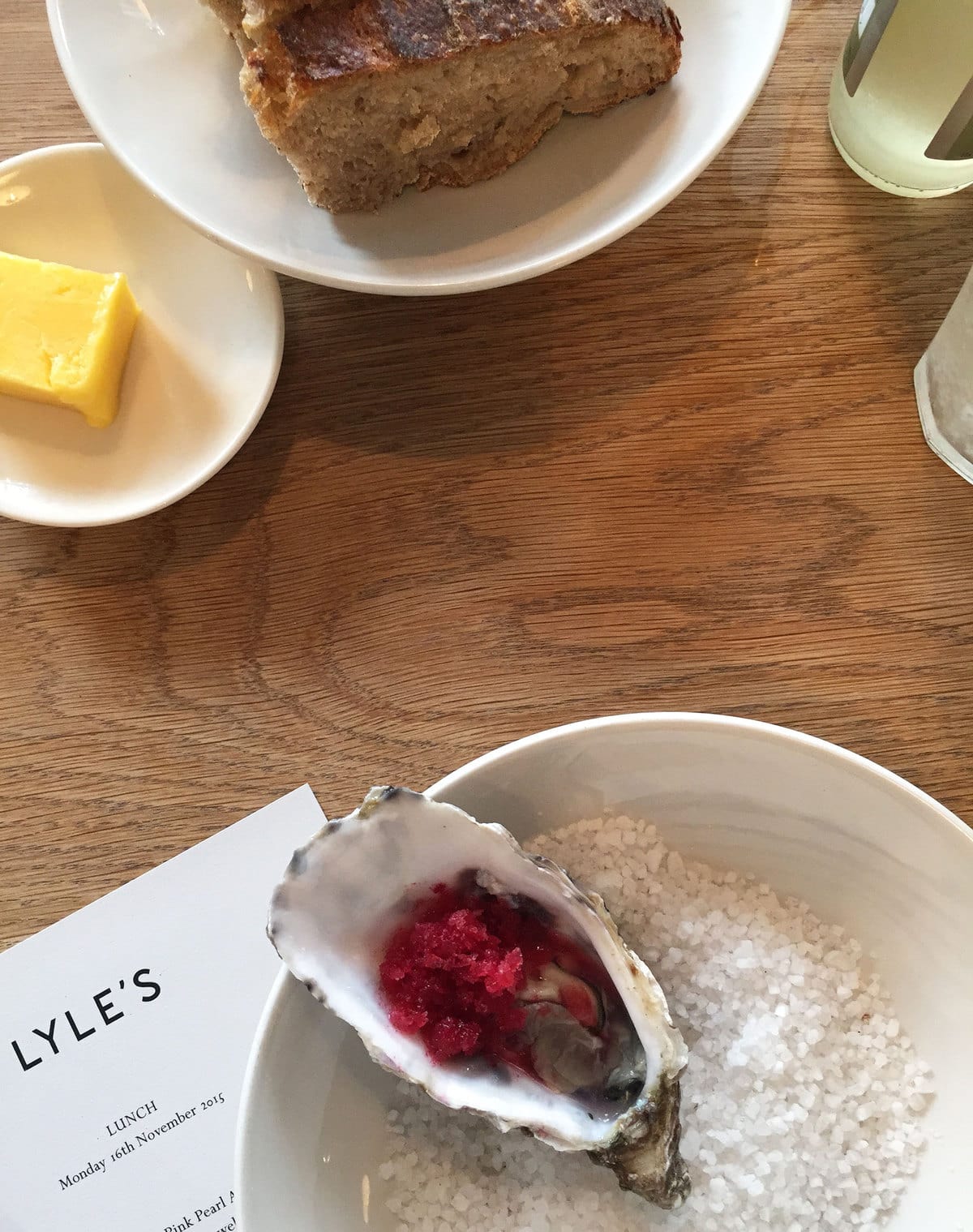 I had a dish of chanterelles, cotswold egg (fancy egg) and a dish of whey and pumpkin and kale. It was like cozy healthy-ish food.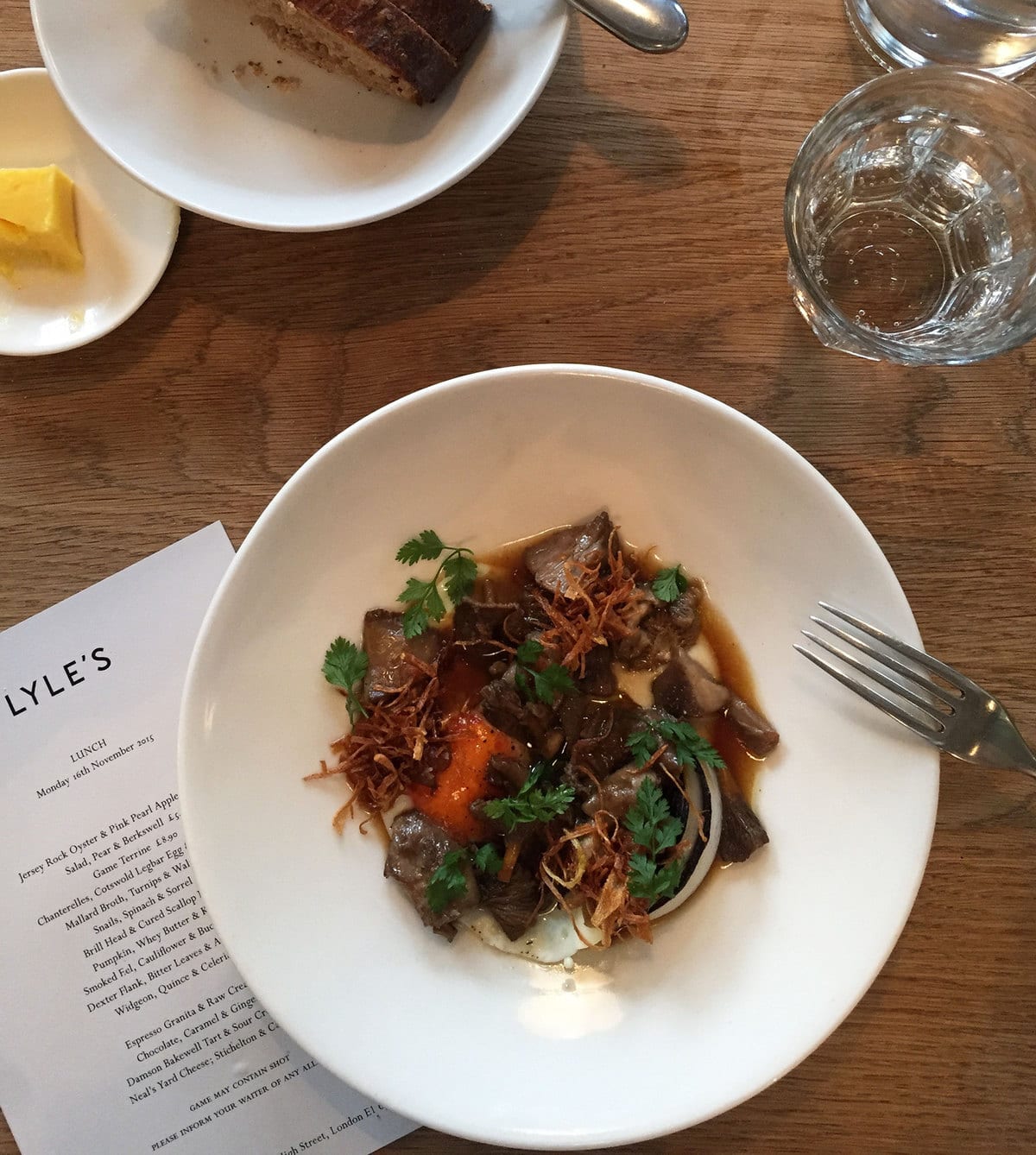 I headed into a bunch of stores in Shoreditch but honestly wasn't so inclined to buy anything. I sort of hate shopping and the exchange rate makes shopping in London sort of depressing. But that's ok! Because I had a lovely walk and then….udon.
I feel like after this trip, I could give lots of tips on eating alone at a restaurant. Any place with a bar is PERFECT. This udon at Koya Bar was amazing.
My last night in London, I didn't want to eat anything that was on any sort of where-I-should-eat-list. I kinda wanted to have pizza delivery but then, as I was scouring Yelp, I found this little Italian restaurant that "people loved and said was cozy and neighborhood-y" so I went. It's called Osteria Basilico.
It was raining and I sat by the window by myself. I ate pasta and bread and drank tea and ate a halved tiramisu. It was heaven.
And then, I went home to Amelia and Joshua.
(A big thank you to One Fine Stay for hosting me for a few days!)
(And also a big s/o to Taylor Hang who always sends the best city guides my way.)