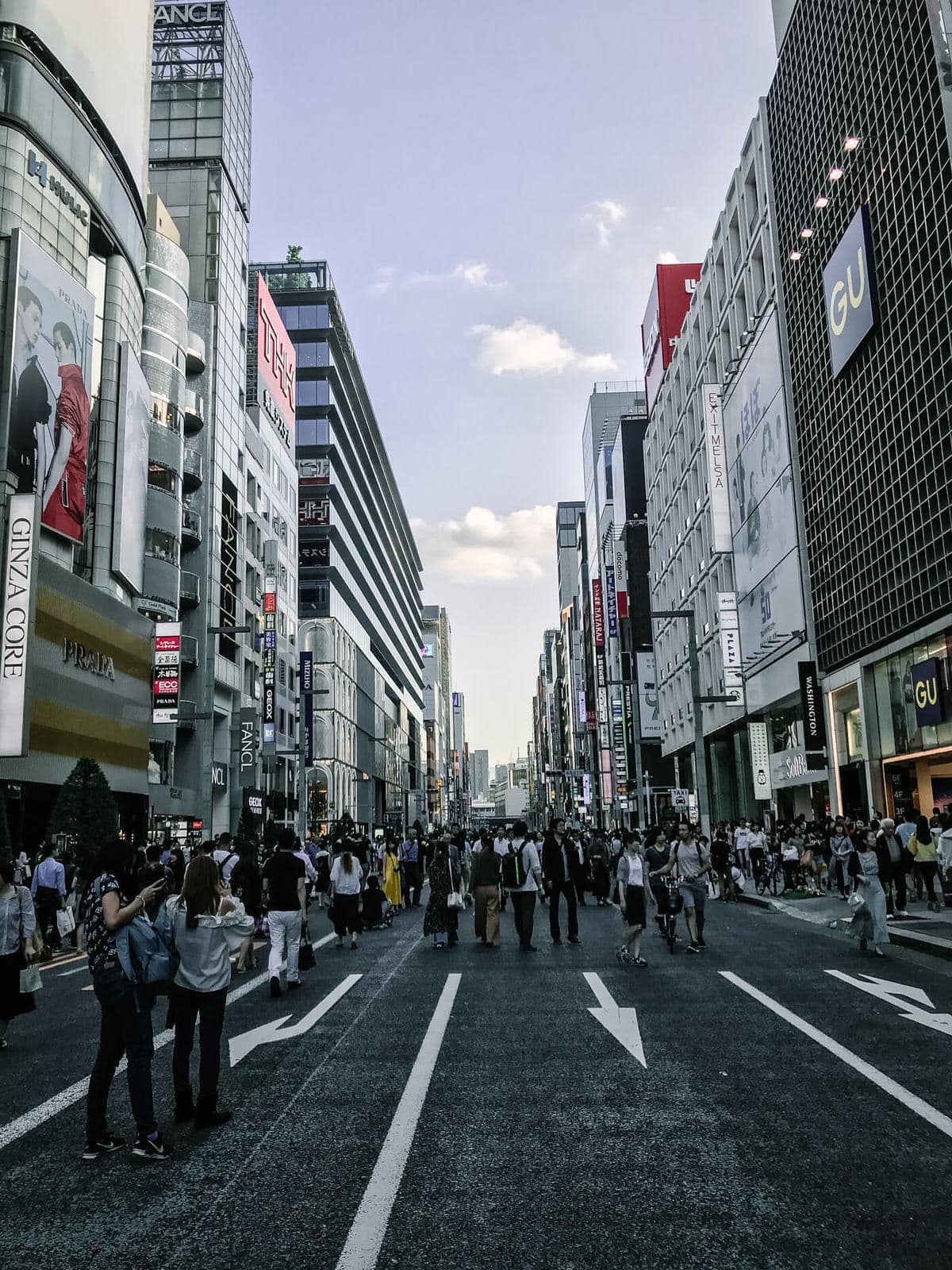 When Josh and I were talking about where to honeymoon, I was a big advocate for beach-y areas. I wanted to chill on a beach with a frozen drink of some kind. And Josh wanted to do more of a city. So we compromised and did both! First Maui, Hawaii and then Japan. It was the best combo ever.
We spent a week in Maui with our friends Cassie and Burke and then took a flight from Maui to Honolulu (shortest flight!) and then flew from Honolulu to Tokyo. It was a pretty short eight hours that I barely noticed because I watched a few movies and ate a Quiznos sandwich.
HOTEL
We spent the first three nights in Tokyo. We stayed at the Andaz in the Toronomon Hills area of Tokyo and it was an incredible hotel. Maybe the nicest one I've ever stayed in—I loved it. It's definitely a splurge price-wise but we were lucky enough to have my brother-in-law and sister-in-law book it on points. It was a little wedding gift to us.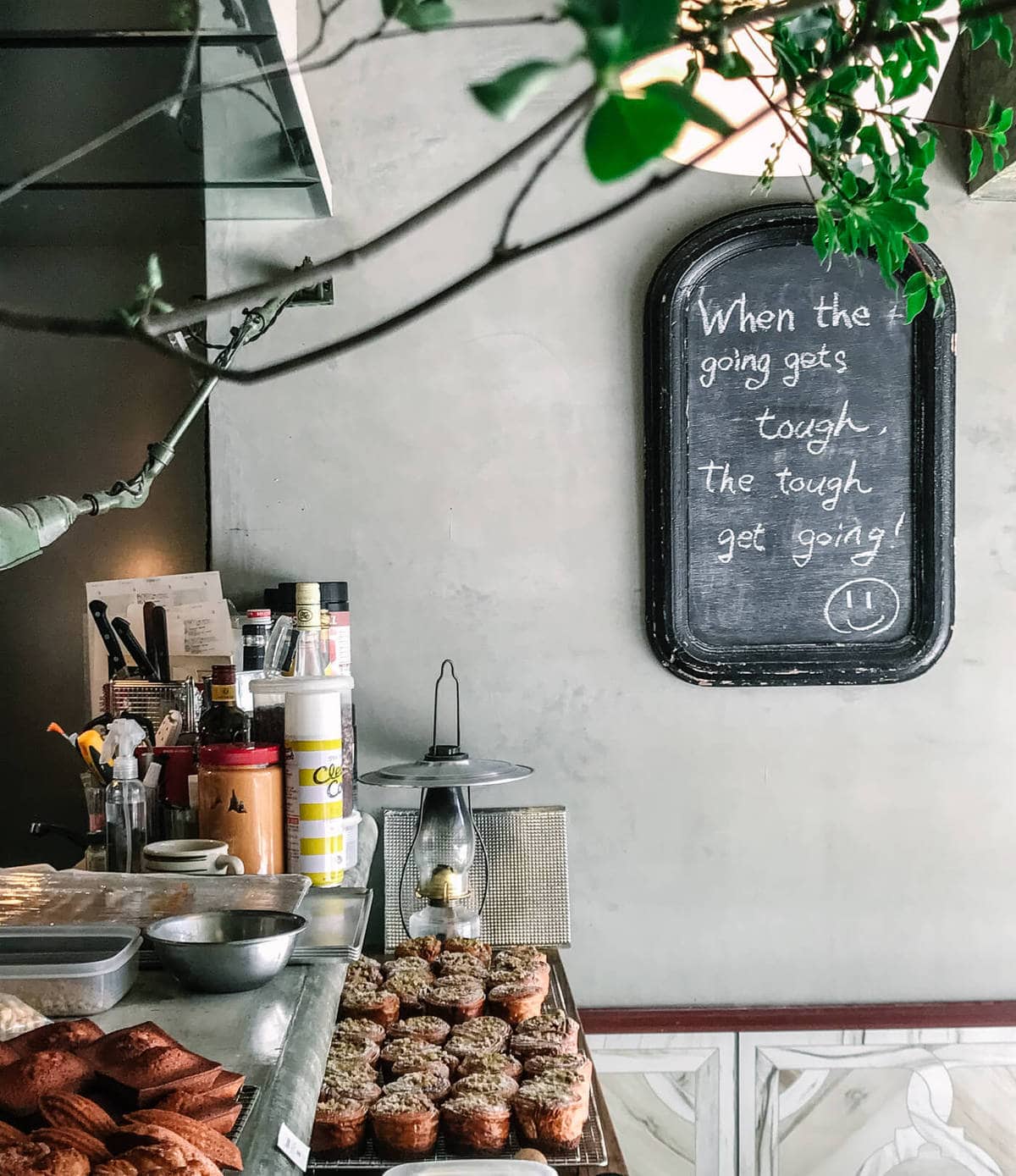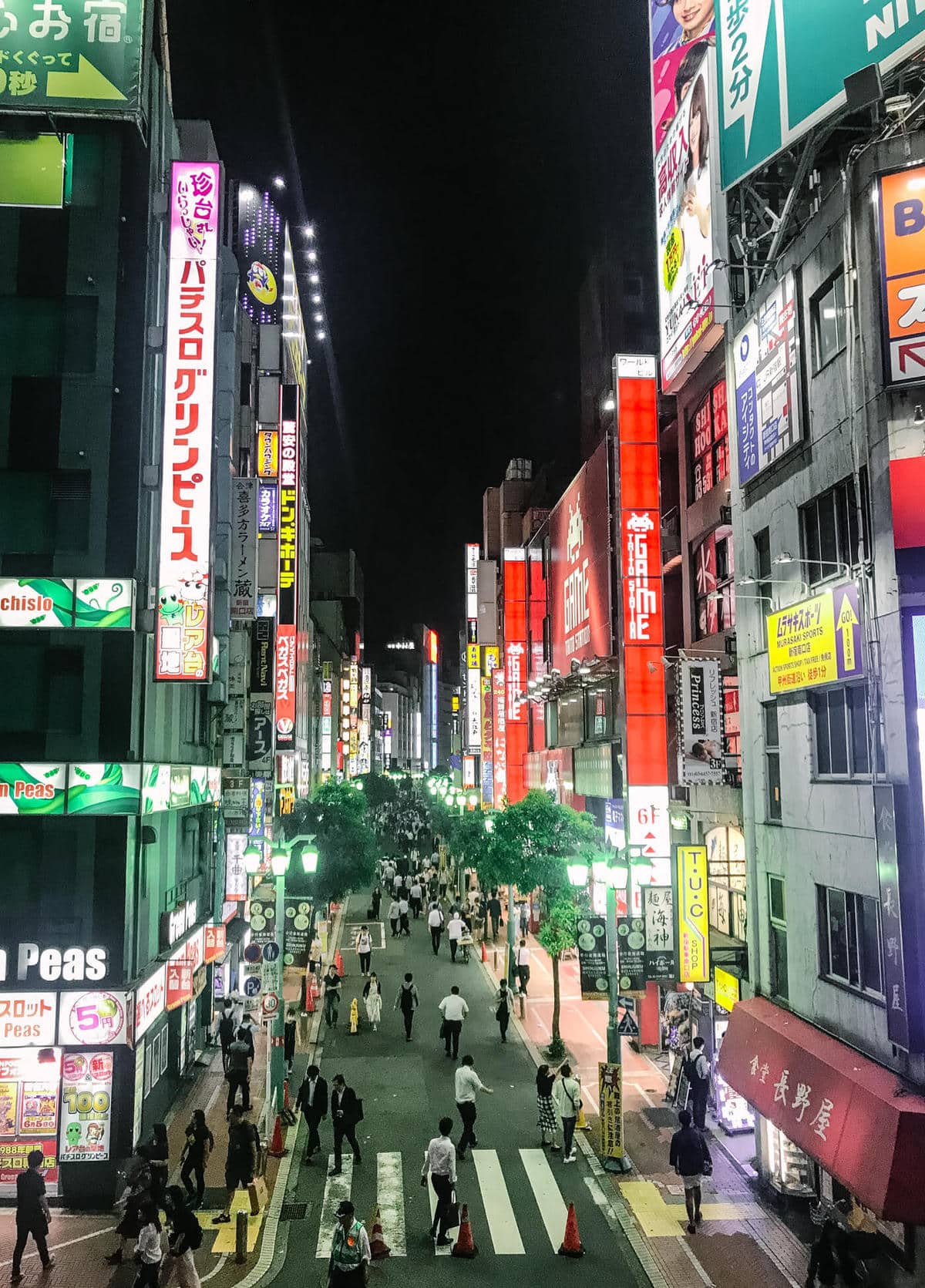 JETLAG 
Is it weird that I wasn't that affected by the jet lag? We got in around 3pm and we both made ourselves stay up until 10pm that night so it'd force us to get on the Tokyo schedule. We were walking zombies that night but I'm so glad we did that because once that first night was over, we were ok. We got up super early each morning (around 6am) but it was super nice to be up early and have a leisure morning.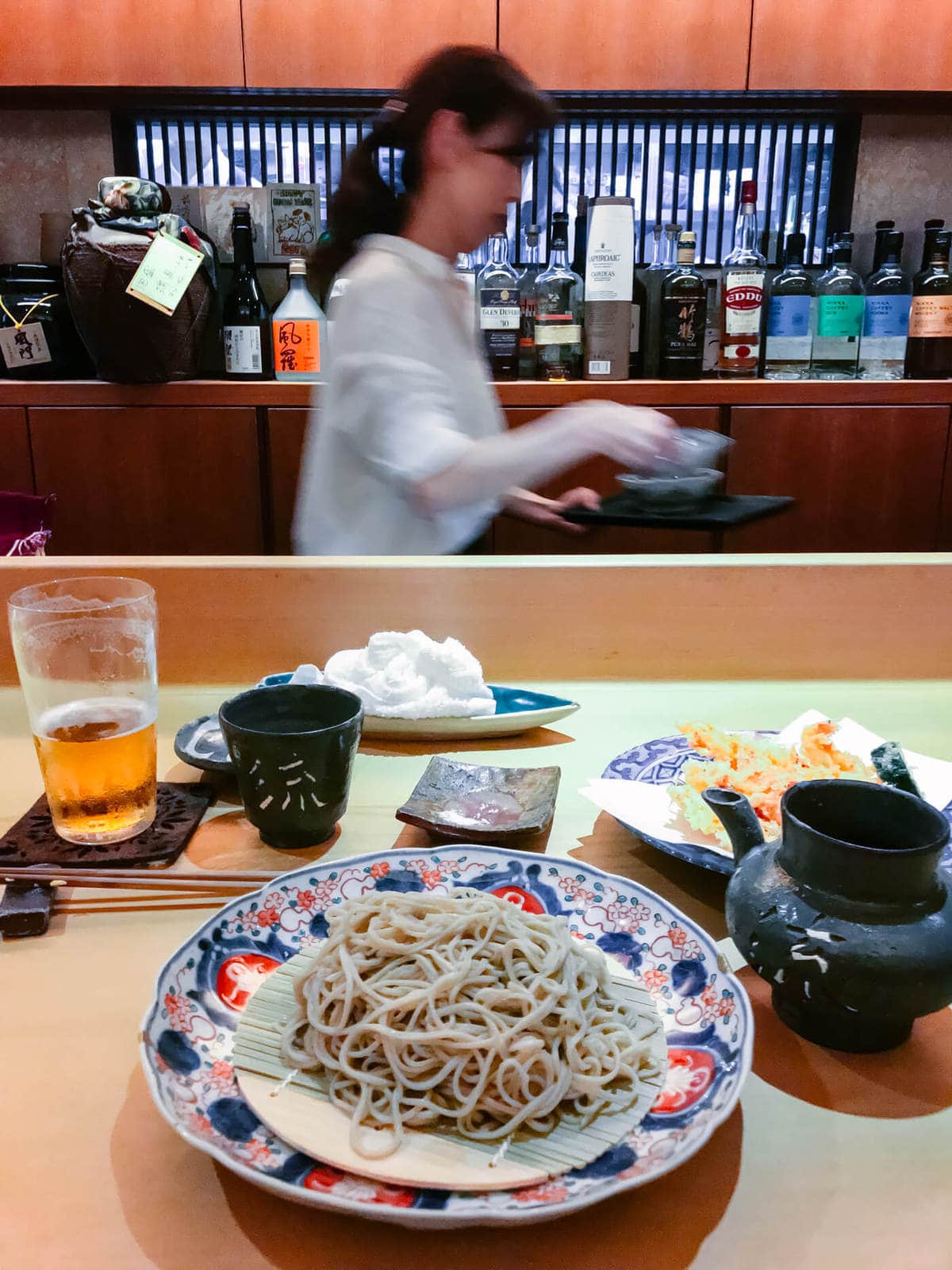 FIRST NIGHT 
We got in around 3pm and by the time we got on the train and got to the hotel, it was around 5pm.
We rented a pocket wi-fi from the airport and I couldn't recommend it more. We absolutely needed it the entire time. Not sure what we would've done without that thing. It was $80 for the week with insurance.
We took the train to the hotel (I'm not sure I would do this again because of our bags). A cab would've been around $200 (eeek!) but there are limousine air bus shuttles that drop off at a bunch of the hotels and they're much more affordable. We bought a J-Rail Pass (for our trip to Kyoto) so the train for us was included in that pass.
When we got in, we wanted something chill and comforting. Josh found this soba place called Soba Sasuga. We had our concierge call and make a reservation for us.
We showered and took the subway to Ginza where the soba noodle place was.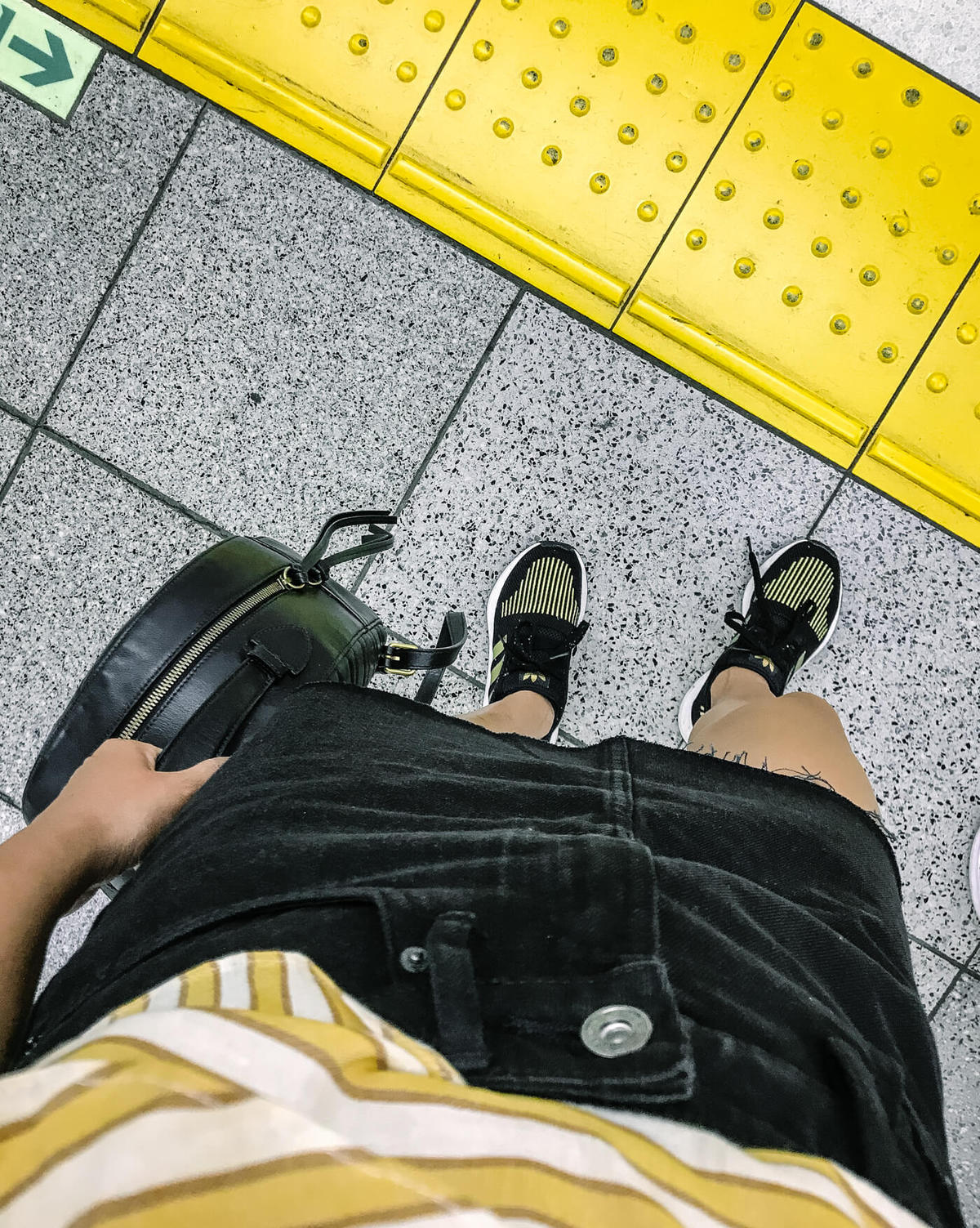 *A note about the subway. It may seem a bit intimidating at first but don't be afraid of it because it's AMAZING. Google Maps directed us completely, we asked questions if we were like, what train do we take, and the price point is incredible. We bought a day pass for $5 and got around the entire city. We took cabs only when we had luggage (like to the trains station to Kyoto or if we were running late for a reservation). Cabs are kinda pricey and the subway works so well.
The noodles were so perfect. They were 100% buckwheat flour, made in house and just really dreamy. The soba arrives with a cup of chilled broth and you're supposed to dip the soba noodles about halfway in the broth and then slurp it up. I wasn't great at my slurping technique but I tried!
It was the perfect first night meal.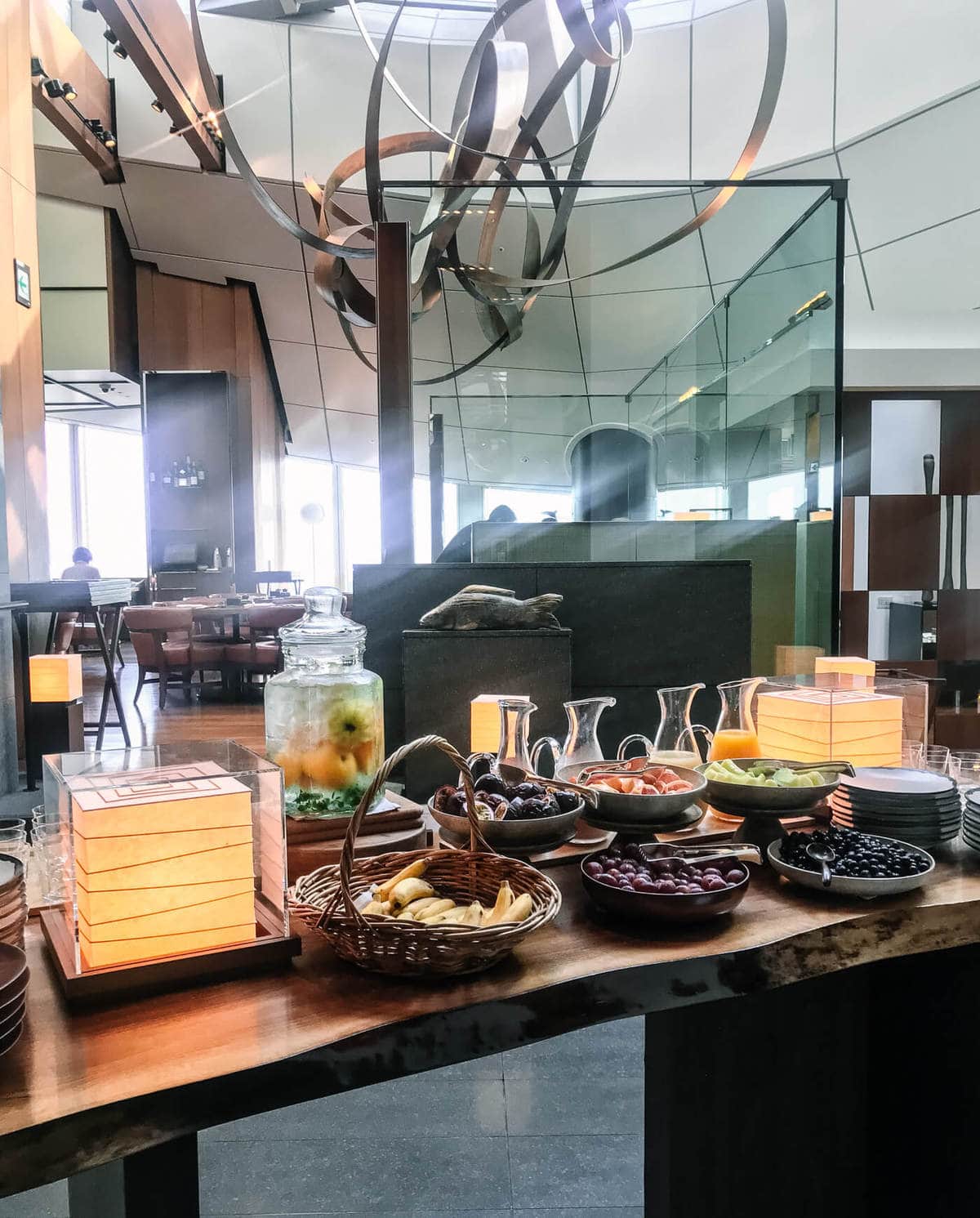 SECOND DAY
We got up pretty early and luckily our hotel room came with breakfast. I'm not usually a hotel breakfast continental human but the Andaz breakfast was amazing. They had a huge display of fruit and Japanese breakfast options. It was nice to get the day started with something to eat, even if it was toast and fruit.
Our first stop was Path. Their croissants are famous and so ridiculously good. I hear brunch is good too. We just the croissant and kougin aman and cruised through Shibuya.
We walked through the park, I took a lot of photos of dogs, stopped at Eat Trip and bought a few ceramics.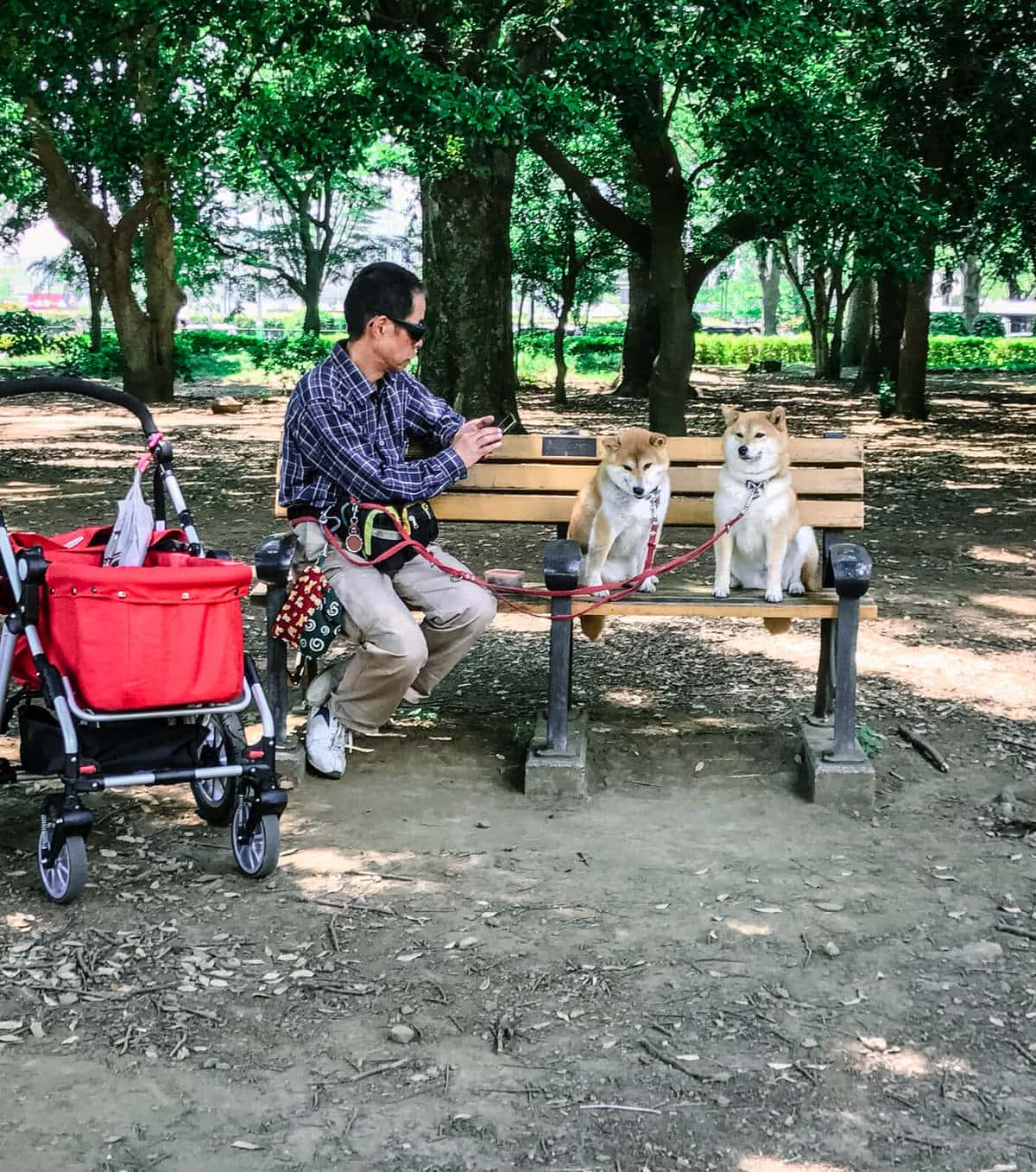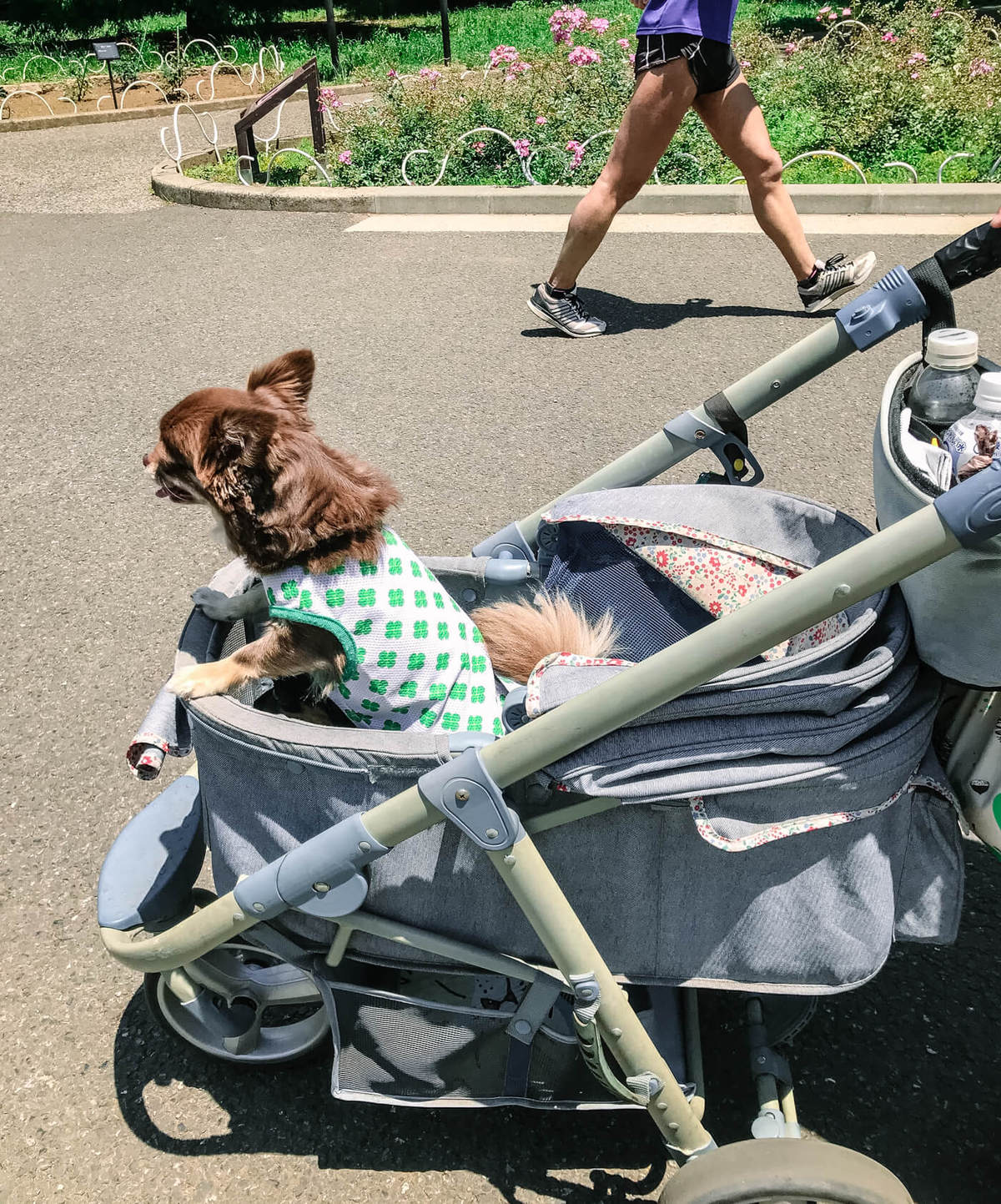 We tried to eat lunch there but we didn't have a reservation and they were all booked. Bummer.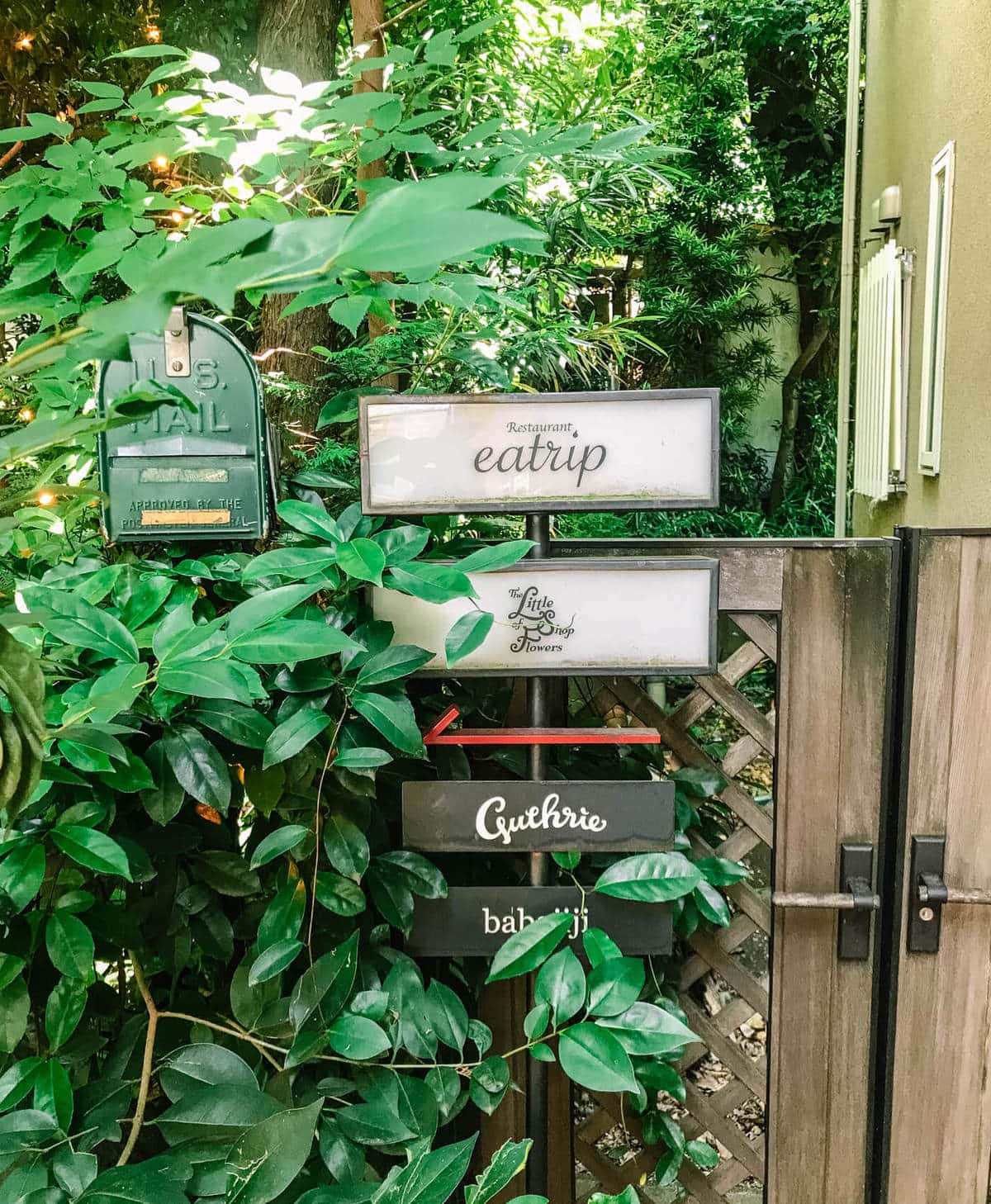 We stopped at Ichiran for ramen and it was great. We got there just before the line got crazy. I loved ordering from the machine, getting a ticket and having a whole little booth to myself. It was super cute and easy. Other ramen places that were recommended to us but this one was the closest: Afuri and here's a whole post from Steph!
After lunch we walked around for a long time, probably 2 hours. I LOVE walking cities and Japan was one of the best walking cities. Everything is so well organized and beautiful and quaint. I loved it.
We headed back to the hotel to get ready for our fancy sushi meal. Josh booked our sushi meal at Sushi Ichikawa.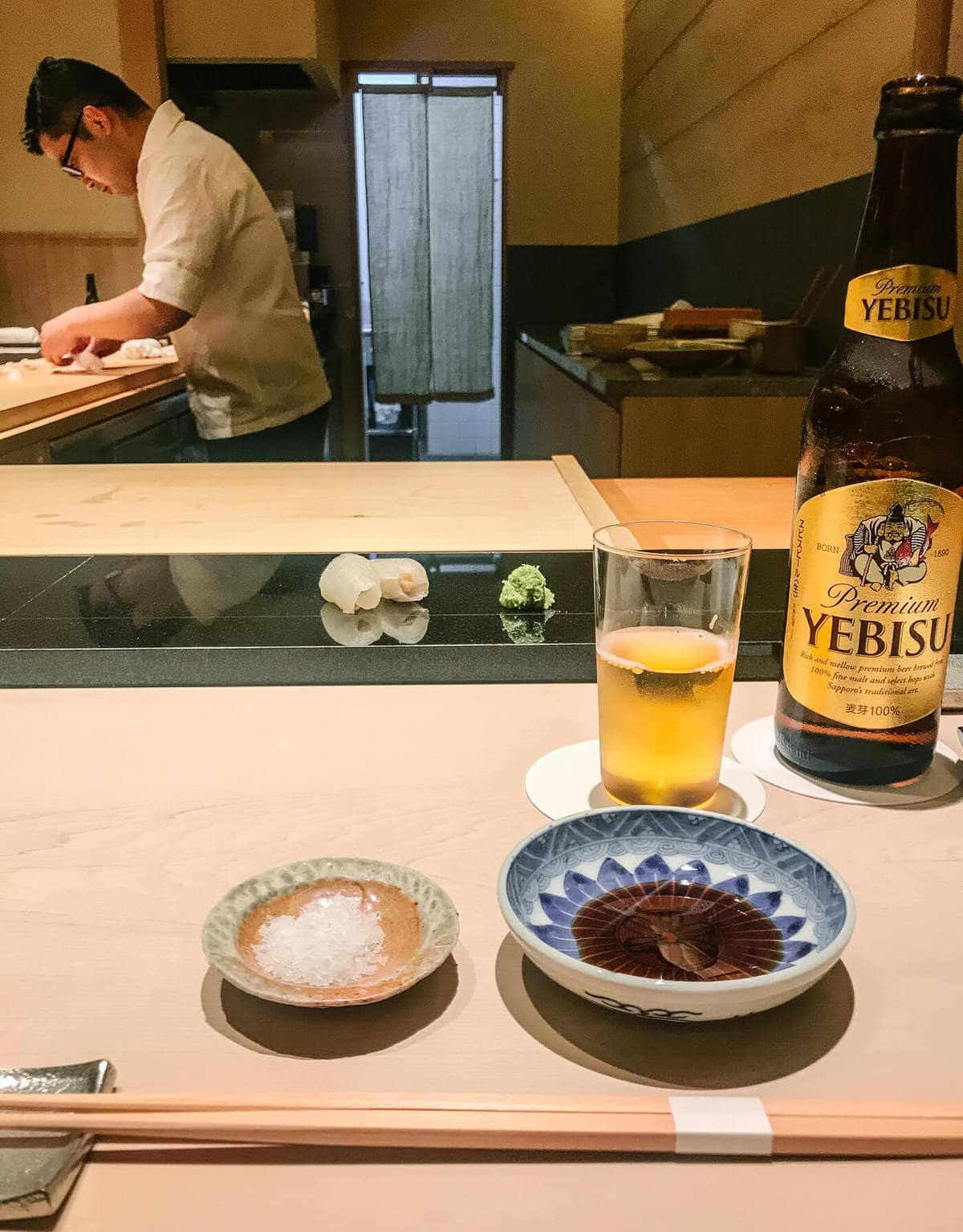 The thing with fancy sushi in Japan is that there are a handful of insane places and all of them book pretty far in advance so if you're going and want to eat fancy sushi, make sure you plan. I think this place was booked a few months ago.
Everything was amazing. The service was really intense, very quiet and the place was beautiful.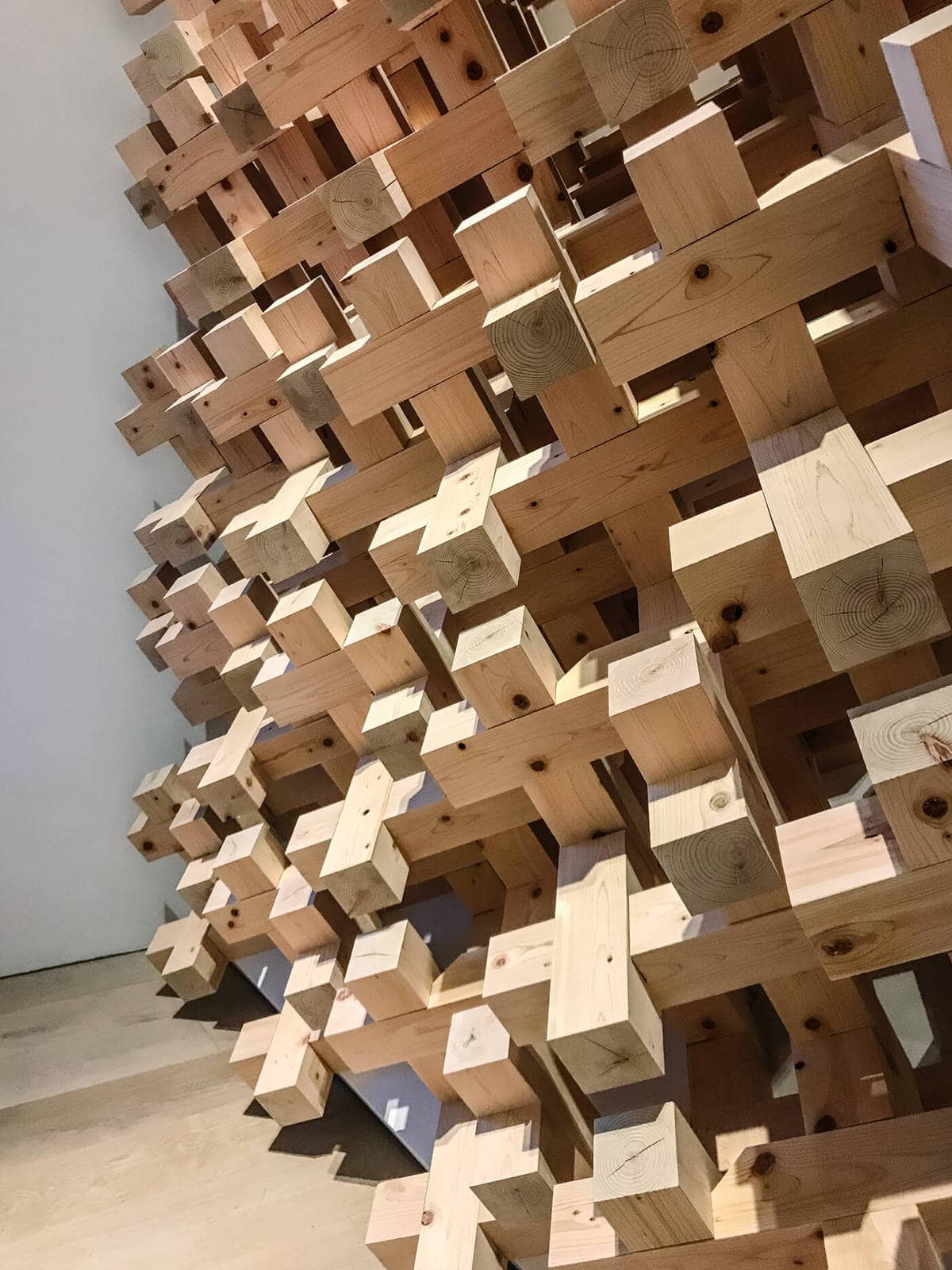 THIRD DAY
The next day we went to Mori Museum in Roppongi Hills. There was a Japanese Architecture exhibit which was VERY DOPE. I highly recommend it. I wasn't really allowed to take pictures but it took you through the early ages of Japanese architecture to present day influences.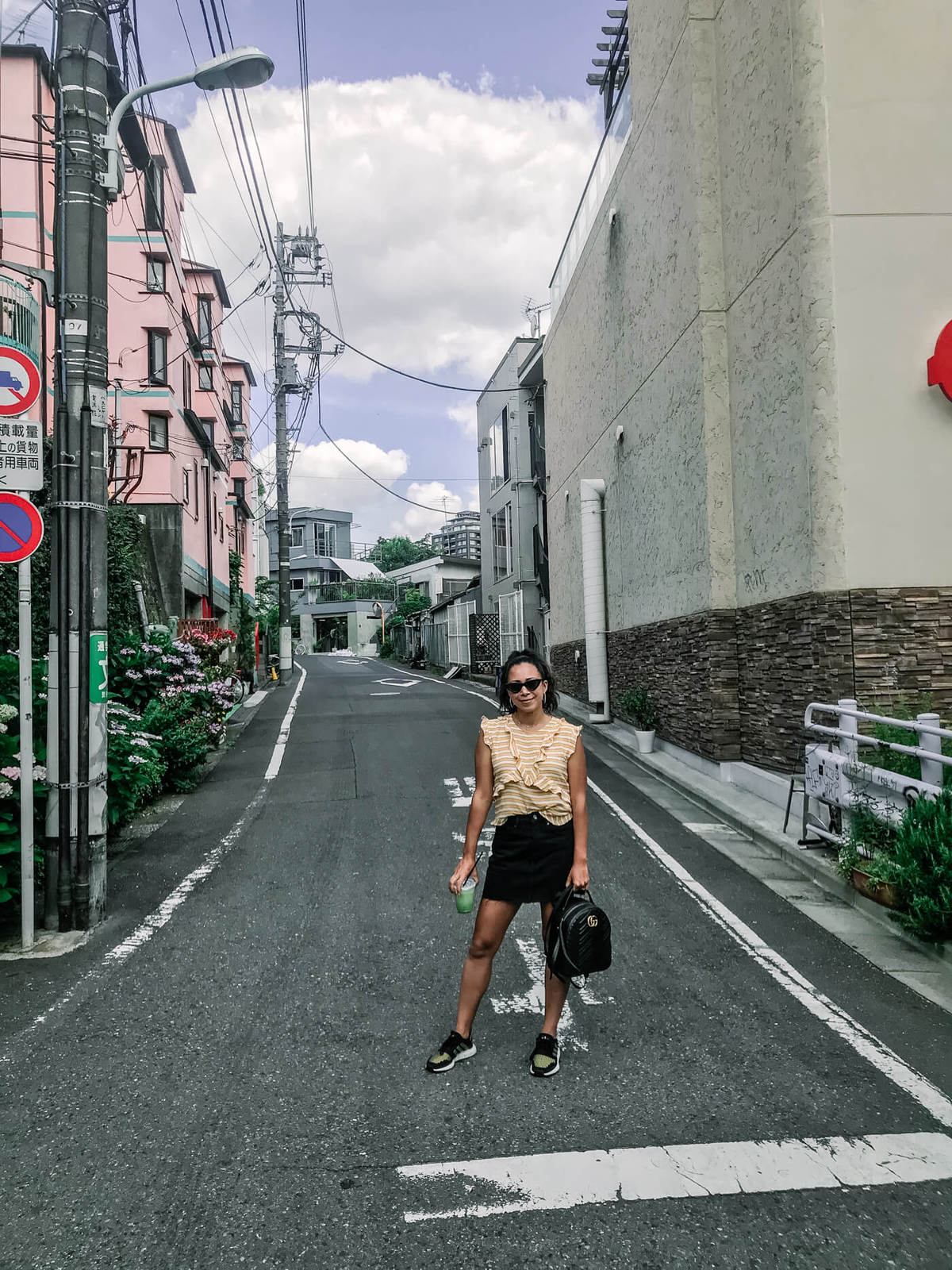 MAPS
One thing I highly recommend is making a Google Map with all of the spots people have suggested to you. We had a few maps to reference because after the museum we were in a new neighborhood and it helped to look at a map and find a place for lunch somewhat close by. We went to this tempura restaurant and it hit the spot perfectly.
The tempura was light and crispy. The lunch set we got was so delicious. I loved it.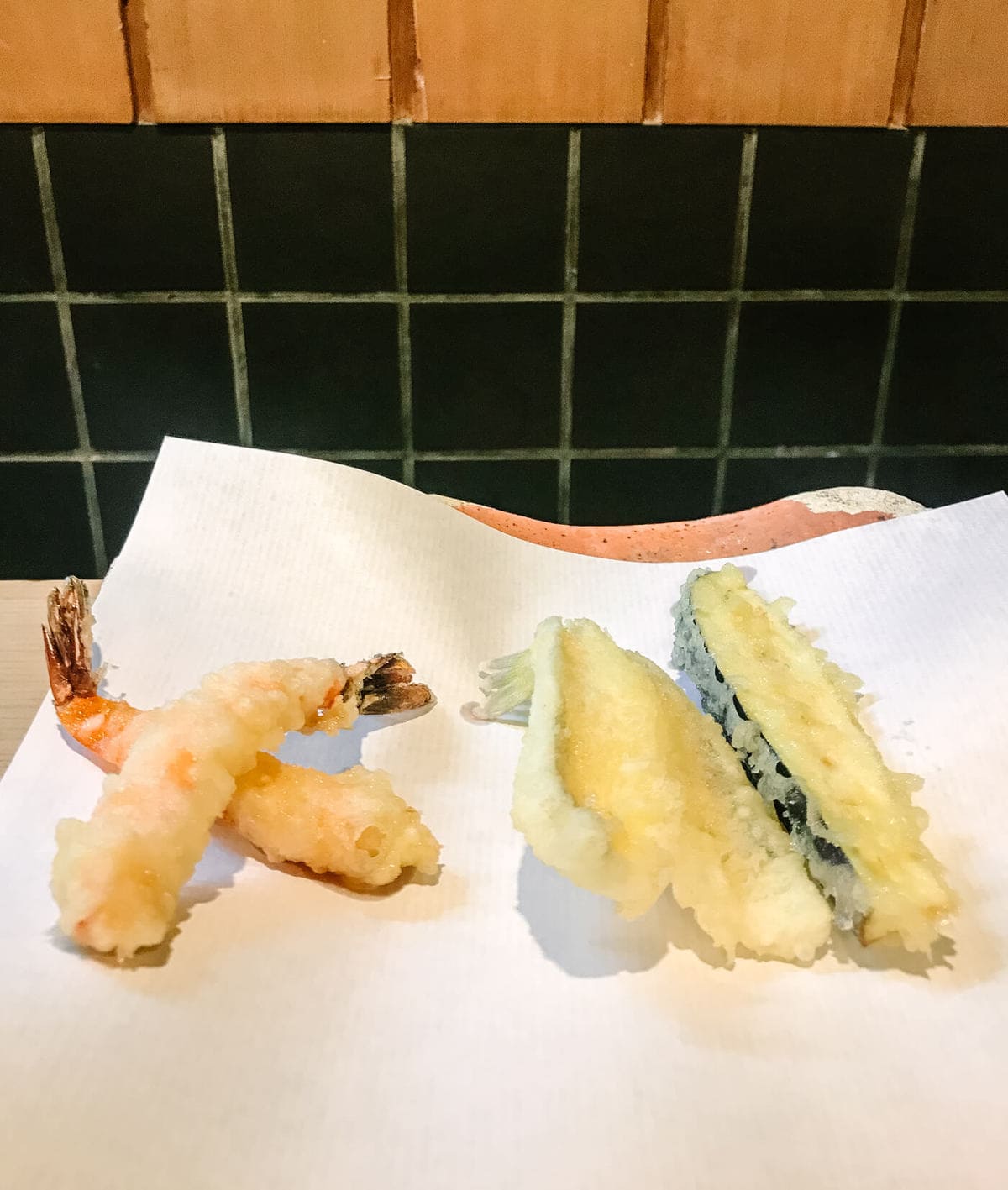 After that we took a train to Shibuya to seek out this Iihoship Ceramics that was recommended to me.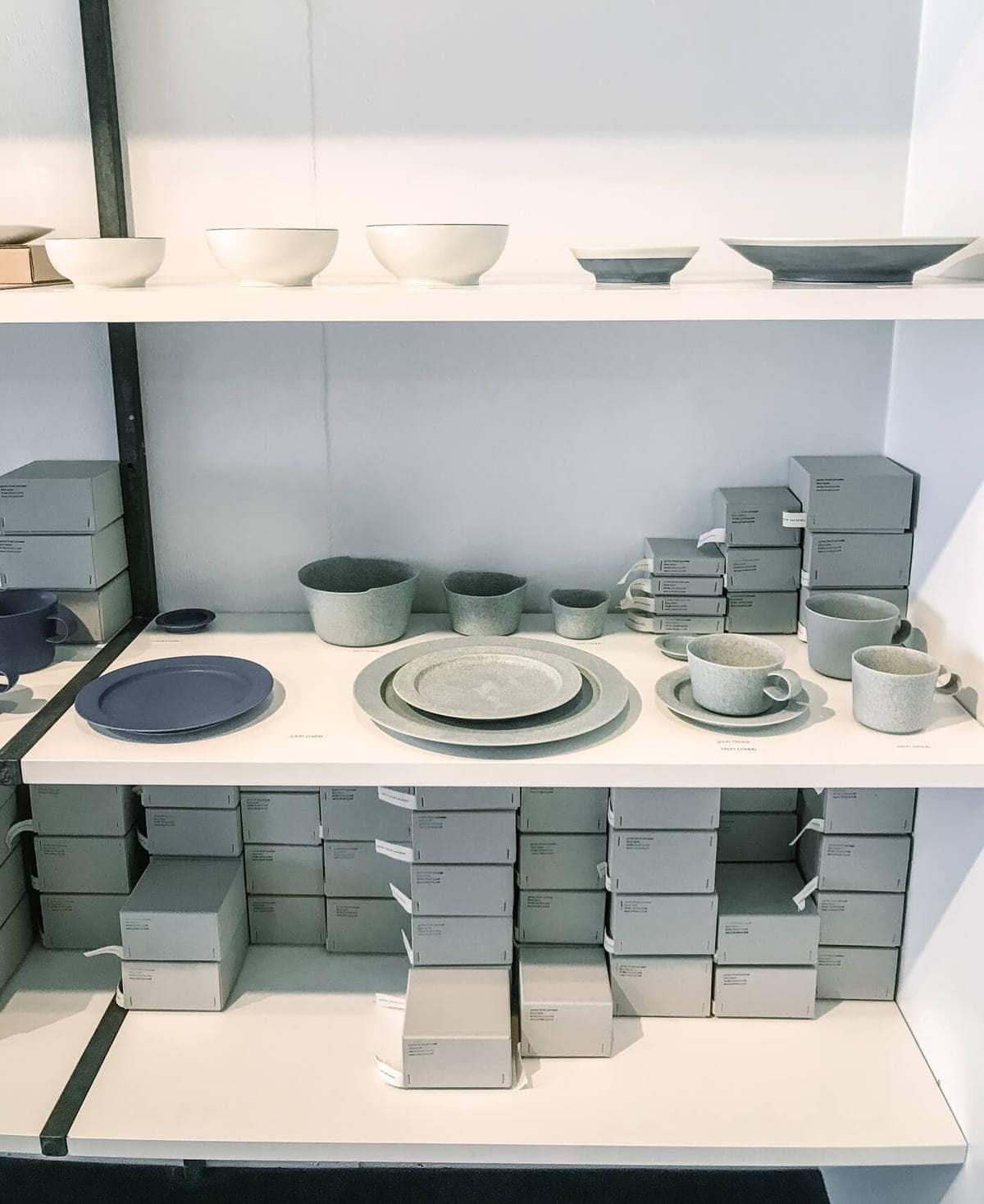 It was really hard to find, in a business center type place but once we walked in it was RAD. The ceramics were super beautiful and matte and perfect. I wished I could've bought more. Next time I go to Japan, I'm bringing an empty suitcase.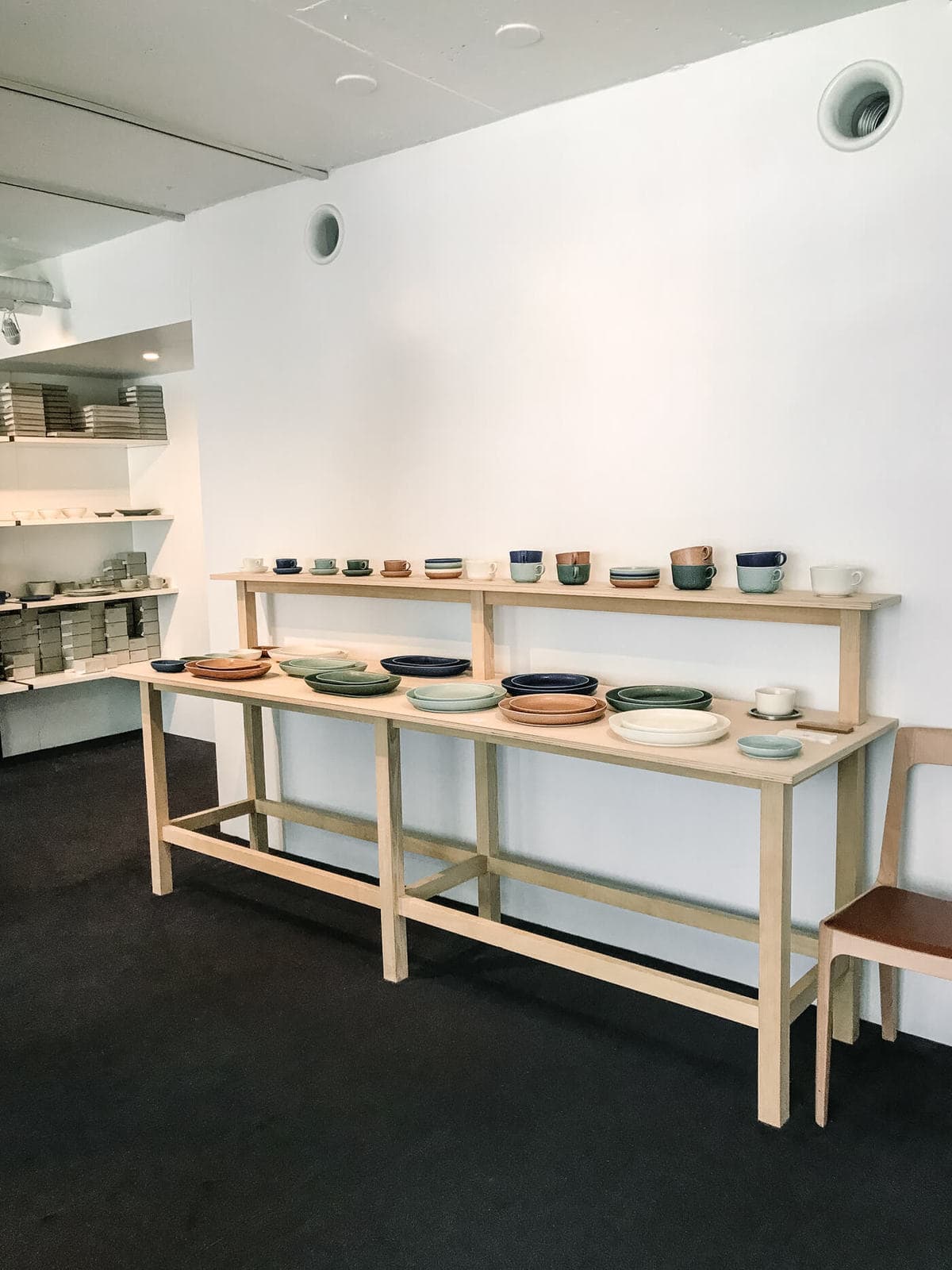 And then I got interviewed on Japanese TV about the ceramics place (very random) called ASHASHI TV. Hahah it was so funny and cool.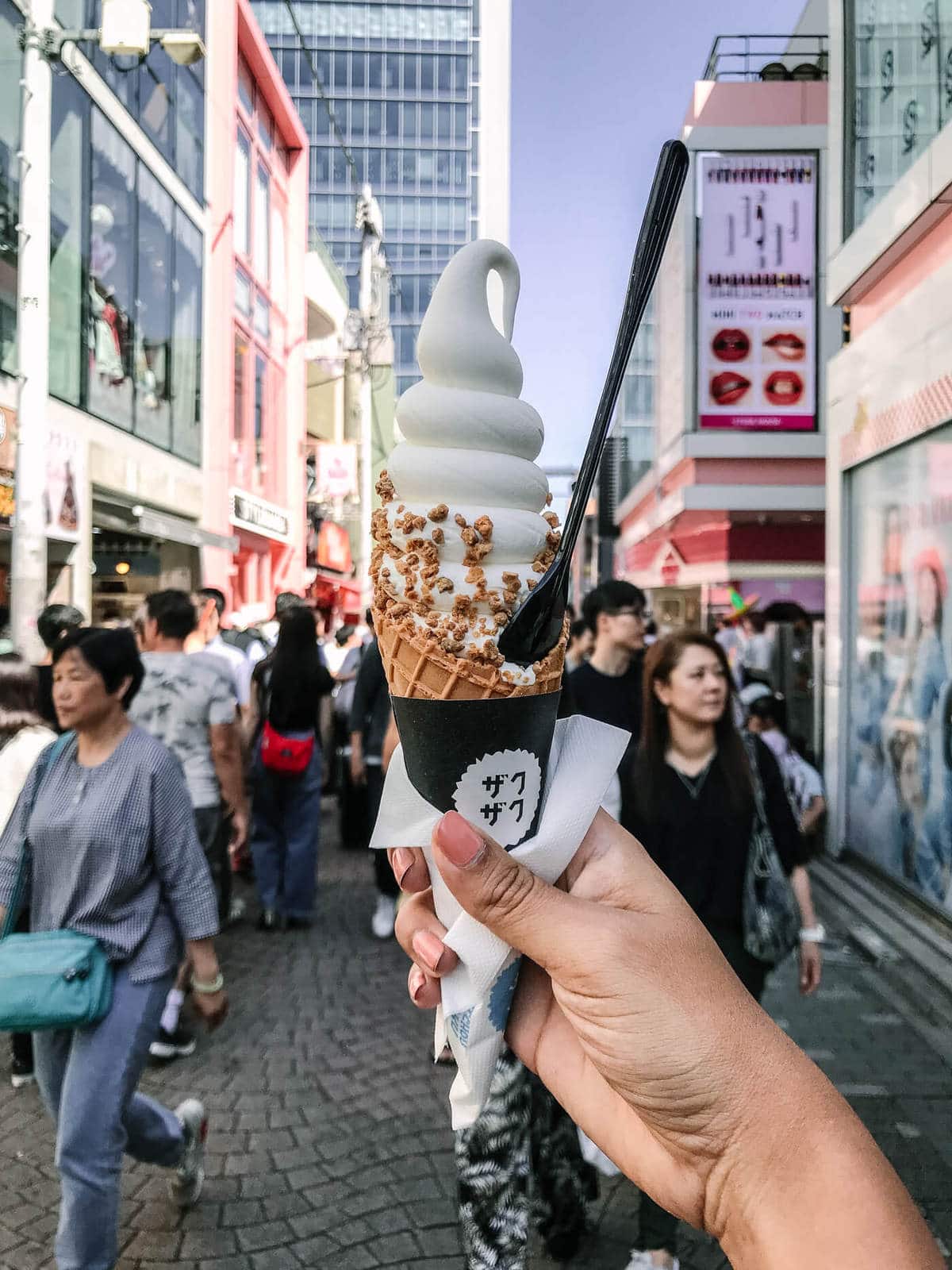 After a little shopping, we took the opportunity to head over to Harajuku and get some soft serve from Zaku Zaku. It was super creamy and delicious but the area stressed me out. It was too intense and touristy and we got out of there super fast.
We headed back to the hotel to chill and get ready for dinner.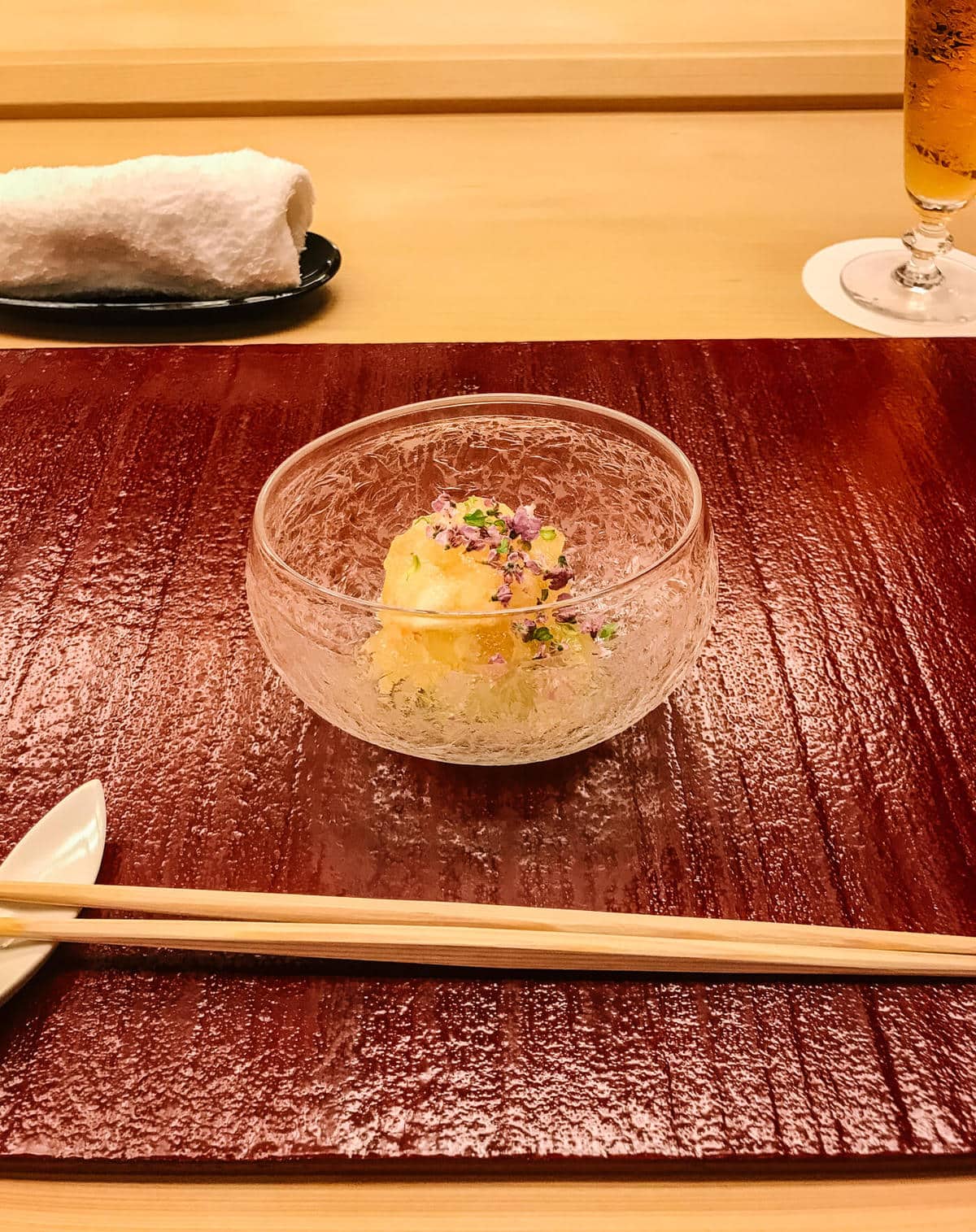 That night we went to Ginza Kojyu for a traditional Kaseiki meal. There were some challenging things in that meal, especially for my western palette but a favorite was this tomato gelee with crab.
FOURTH DAY
Days go by so quickly in Japan. I feel like we could've easily spent a whole week in just Tokyo and barely scratched the surface.
The hotel coffee wasn't very good so we started to go down to the lobby and get coffee from Toranomon Koffee. It was a nice convenience to have a coffee shop like this in the hotel building! On this particular day I got an iced cappuccino and it was bomb.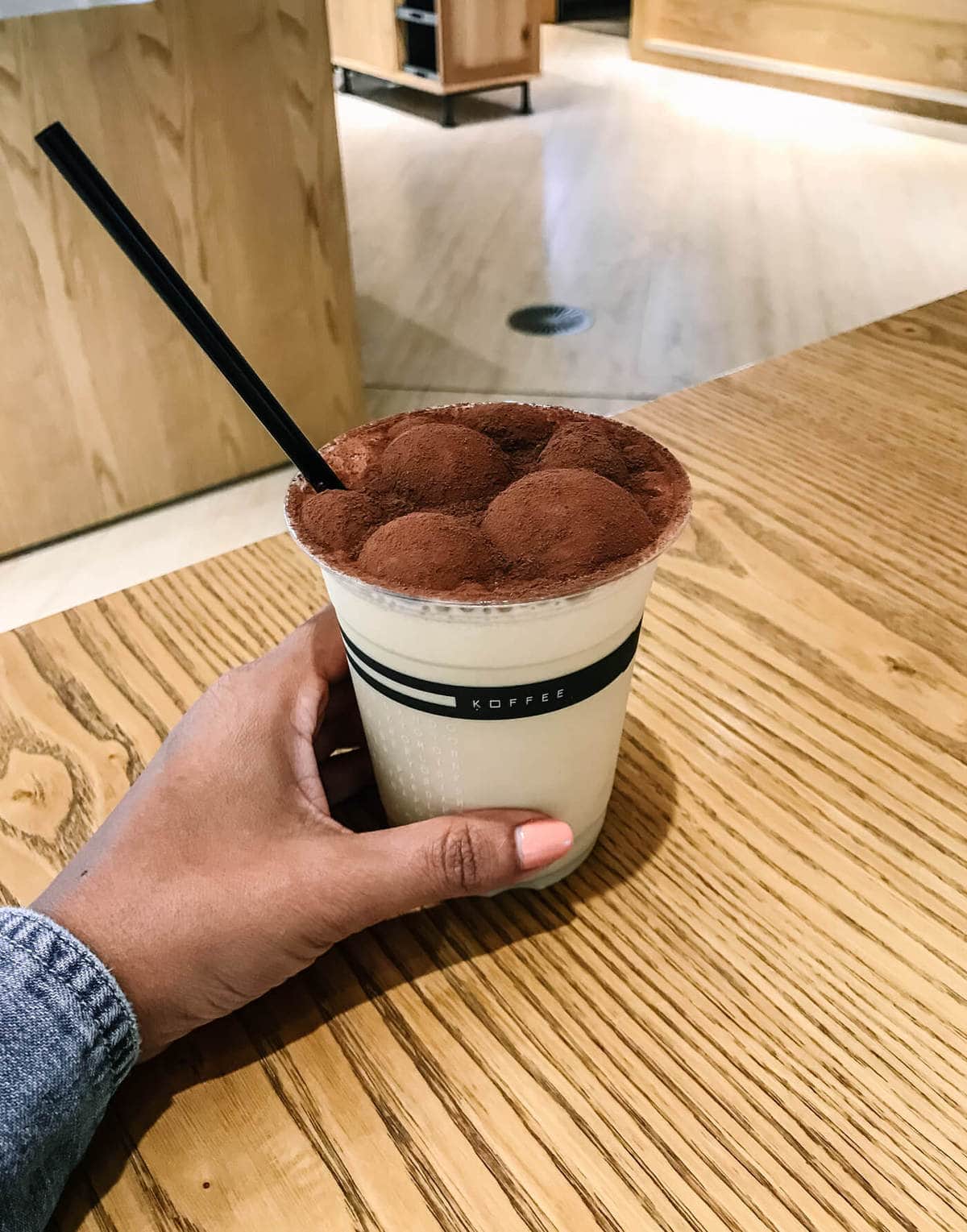 We took the subway and headed to Camelback to get their famous egg sandwich. It was pretty good and very different from what I was expecting. It's like tomogo, kinda sweet and room temperature. They have other things too which looked amazing. And their coffee is top-notch (I got this matcha latte instead because I'd had too much coffee already).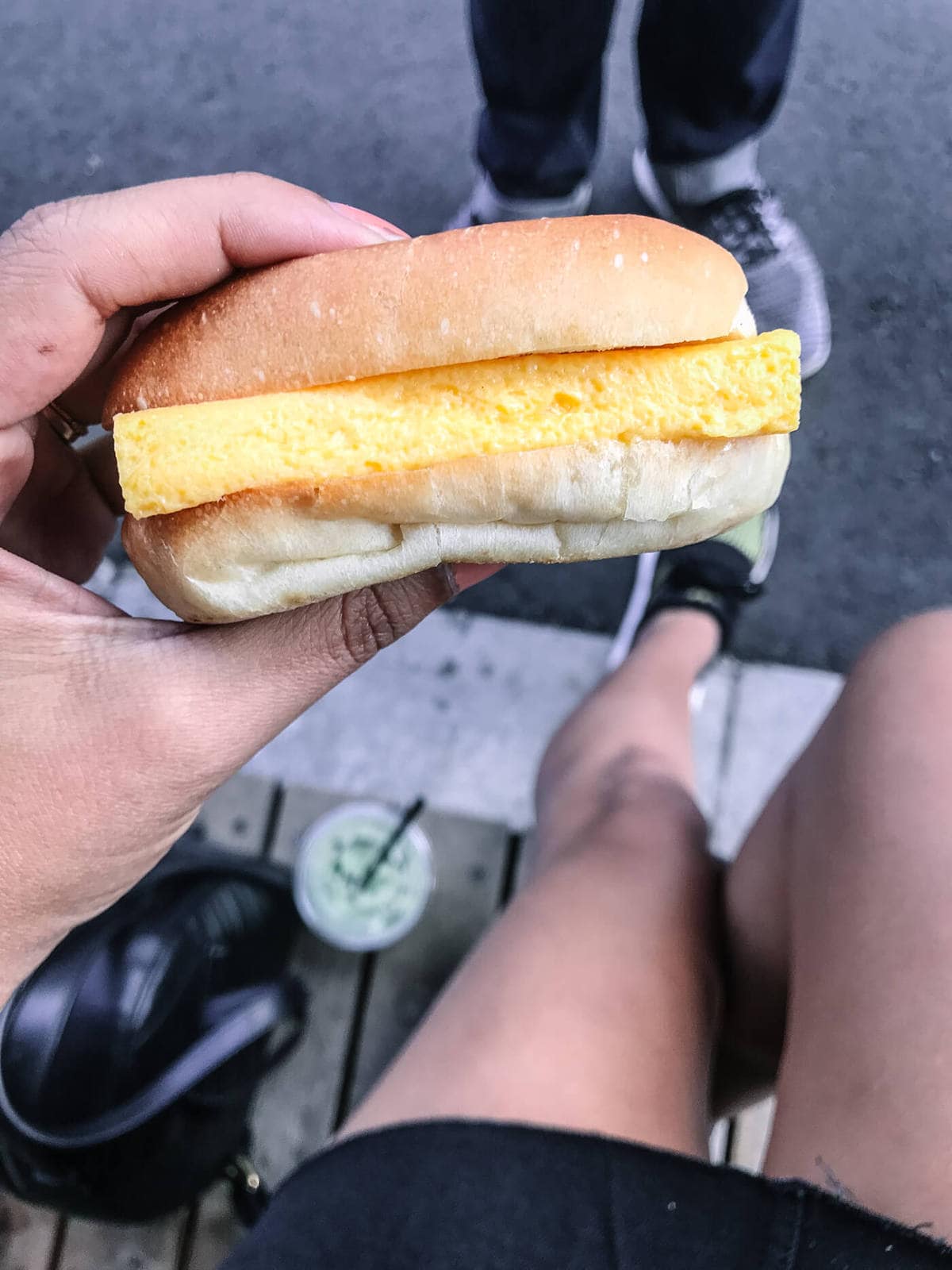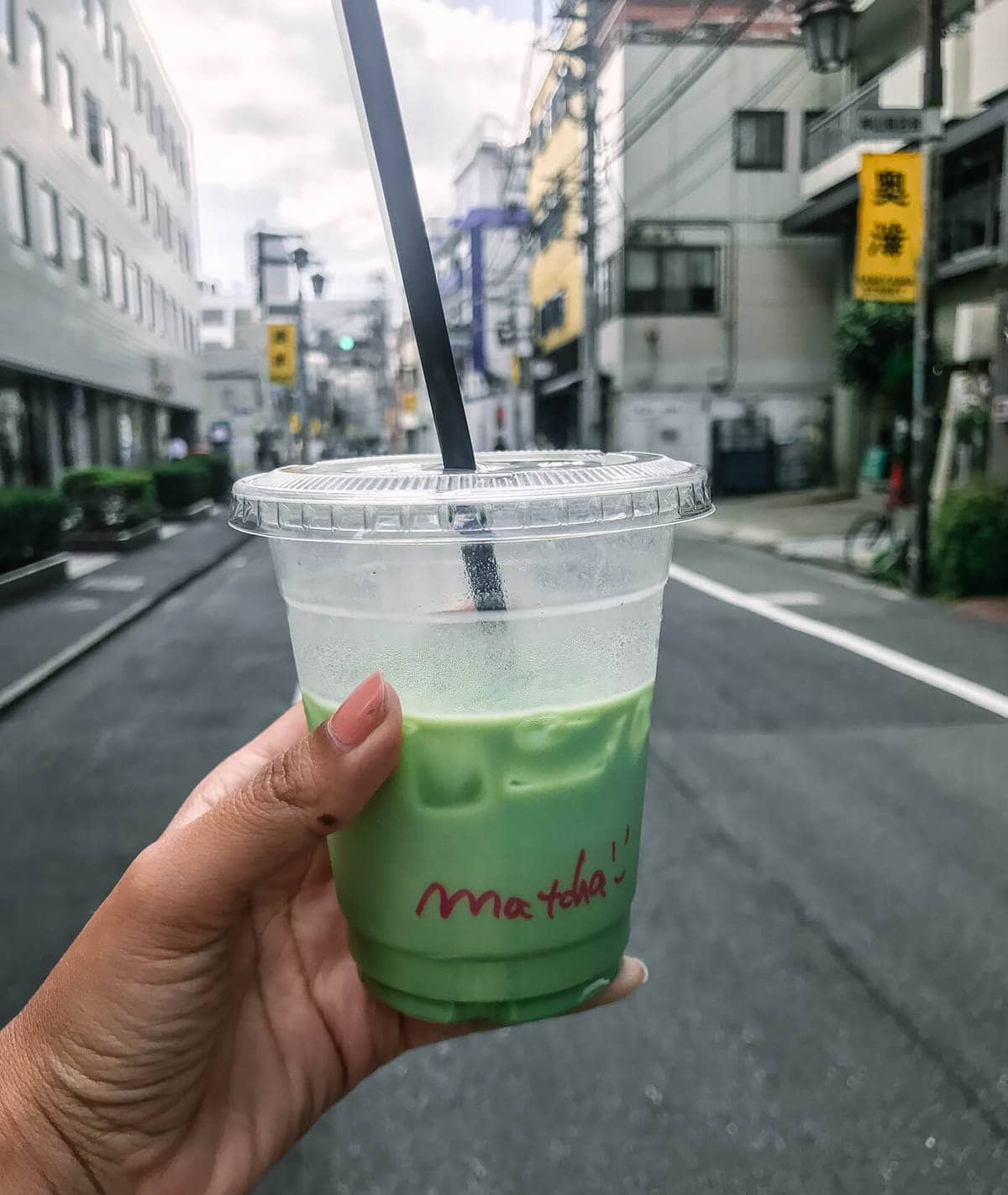 We were in the neighborhood so we went to this place called Amore Vintage that's all high-end vintage clothes and handbags. It was recommend to me by my friend Samantha. There are three stores, all in close proximity of the other, the first one being just vintage Chanel handbags.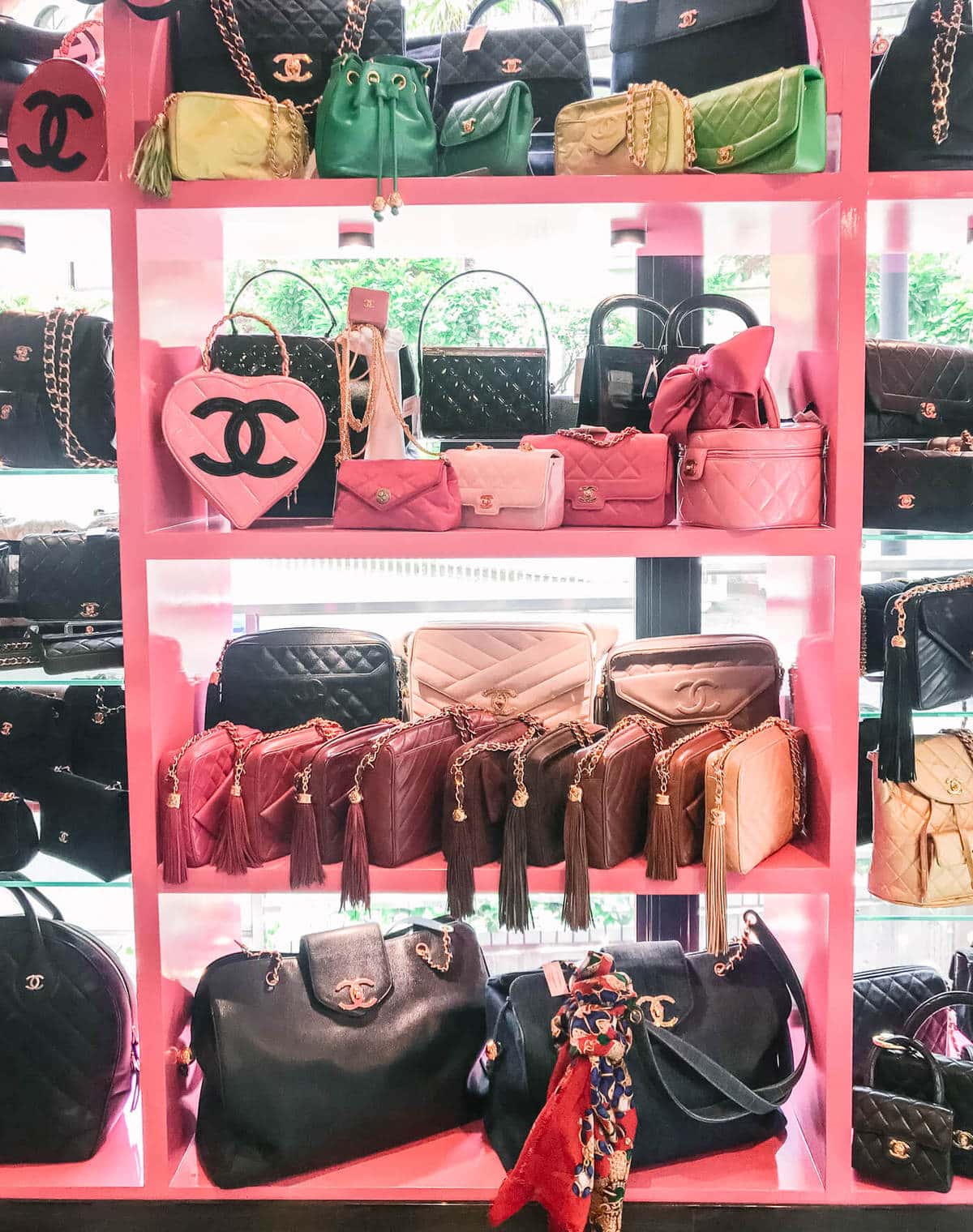 It was insane sight to see! Perfect Chanel handbags that are incredible condition that vary in era. I went to their other store specializing in Chanel clothes, also insane. And then their last, which was my favorite, that had a mix of a ton of designers, all vintage. Their selection is incredible, the condition of all the bags is perfect and their prices are what's to be expected ($$$$).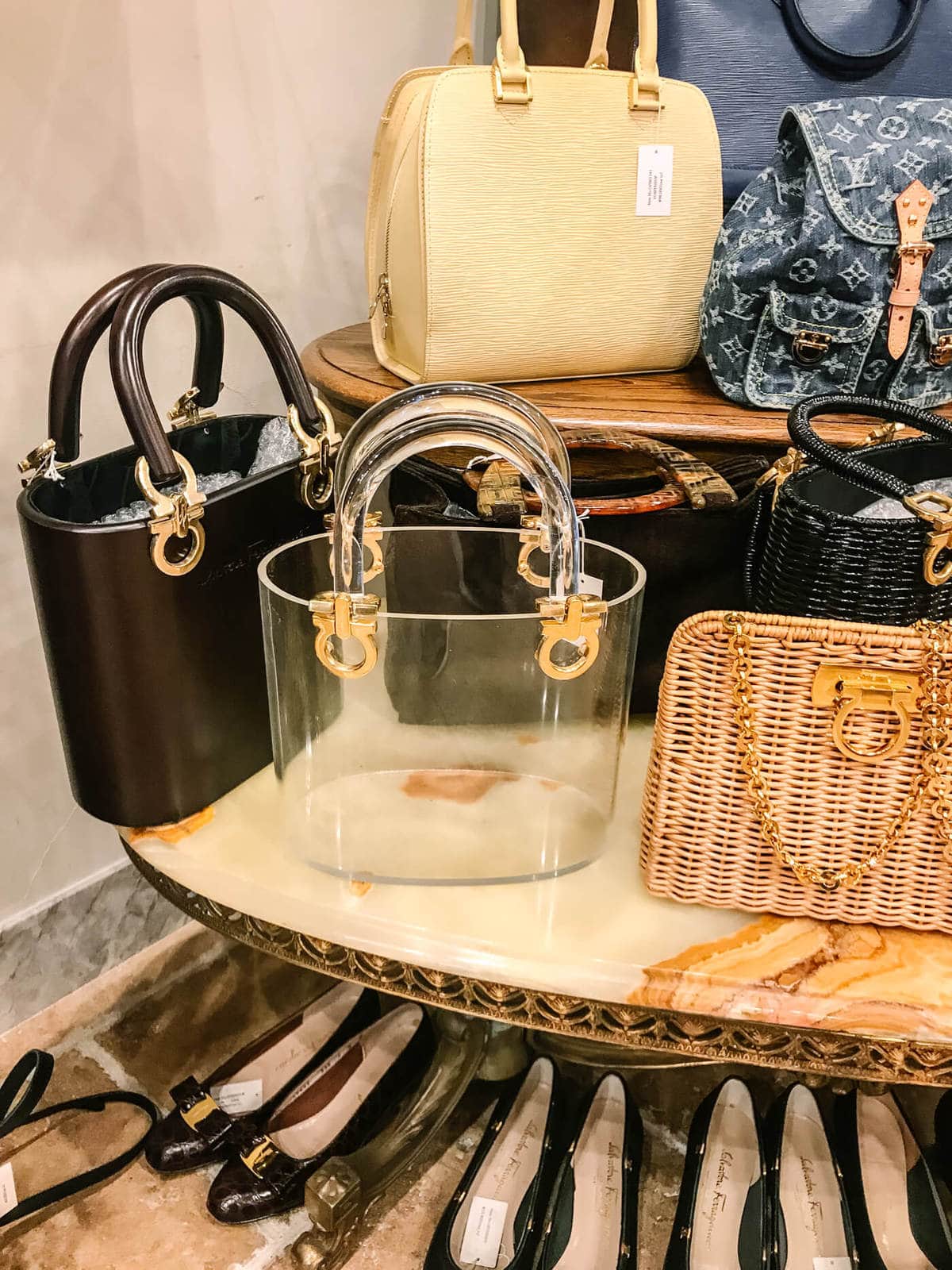 It was fun to window shop in these places and I told myself if I saw something unforgettable I'd get it, but nothing really spoke to me that much!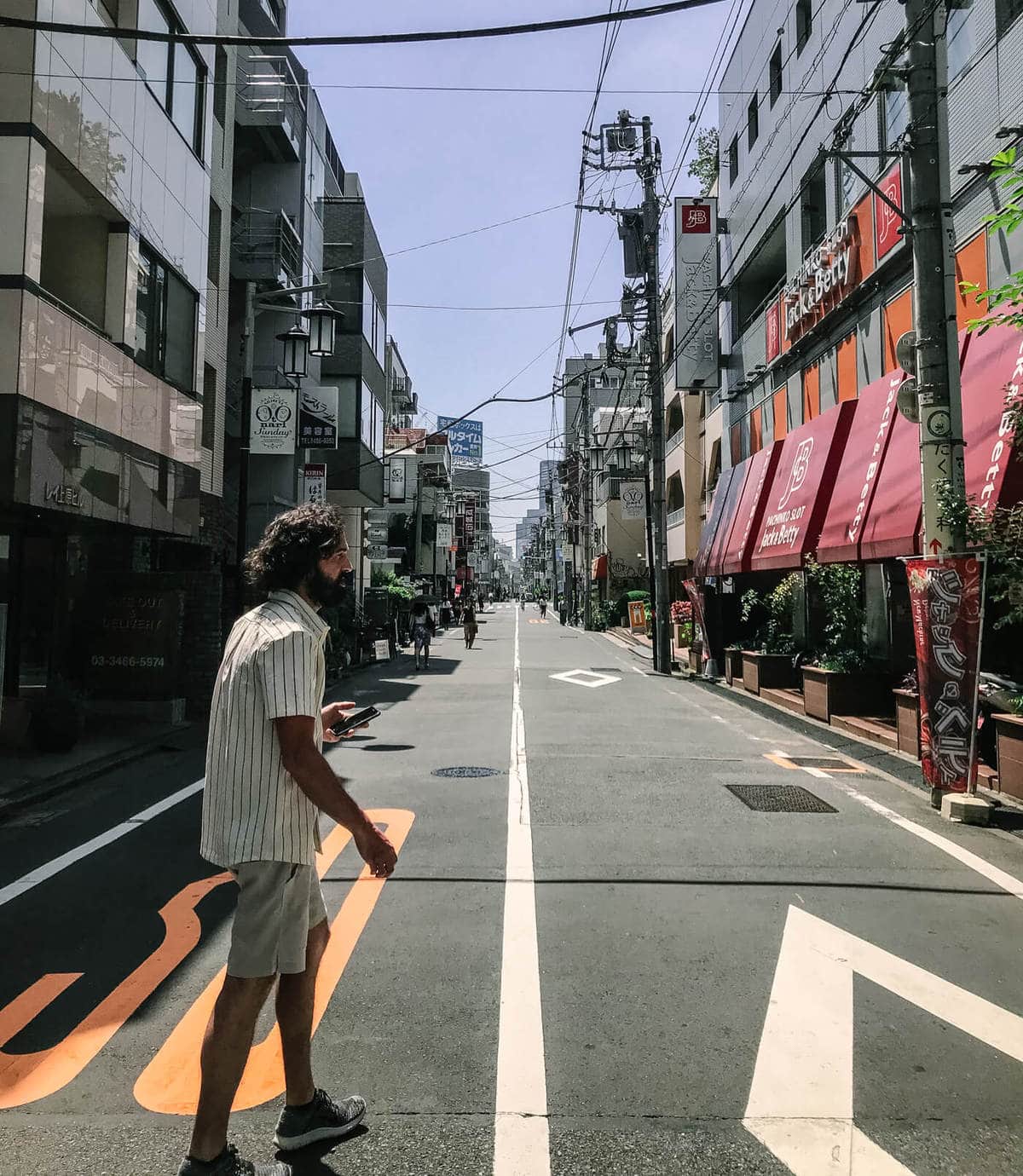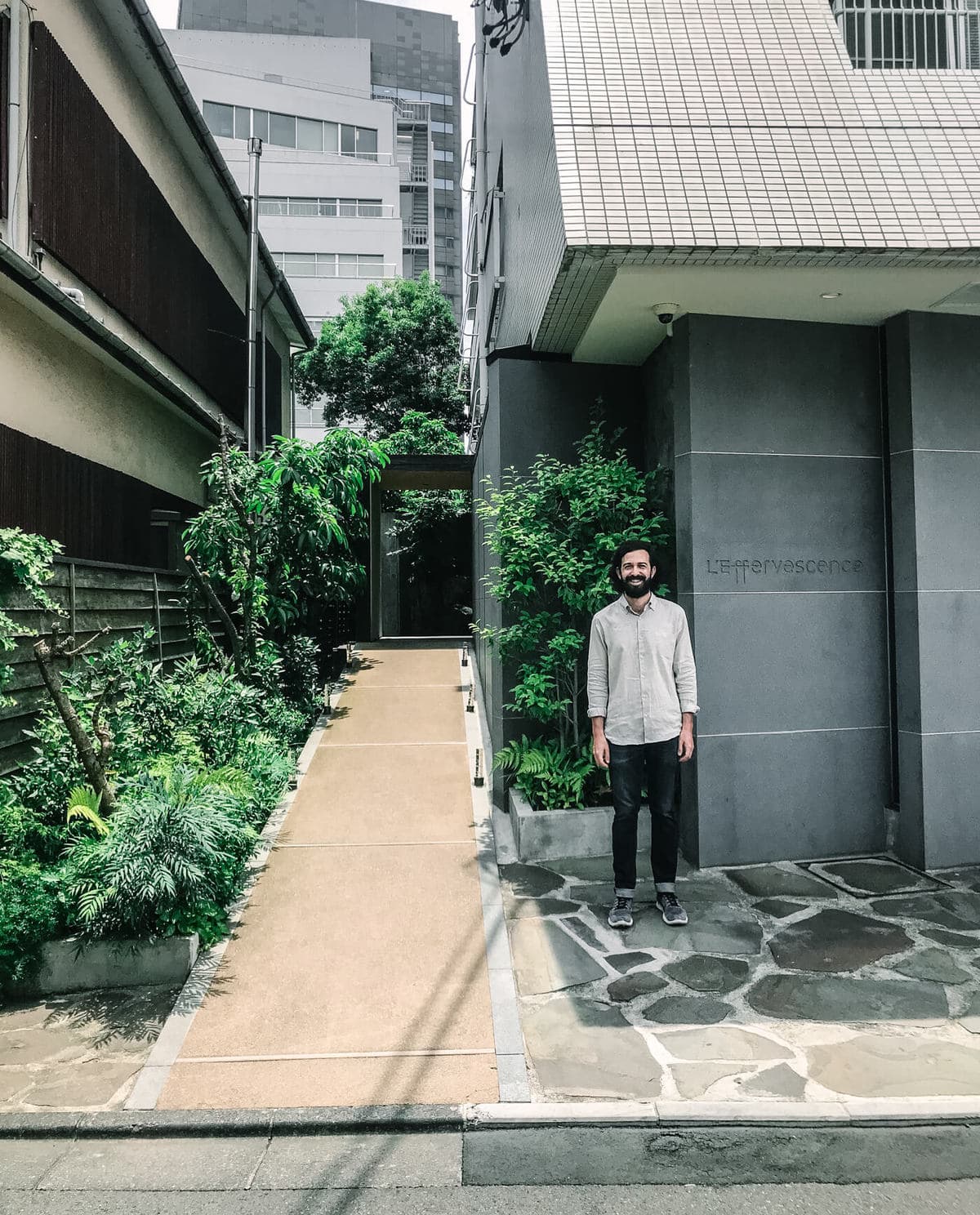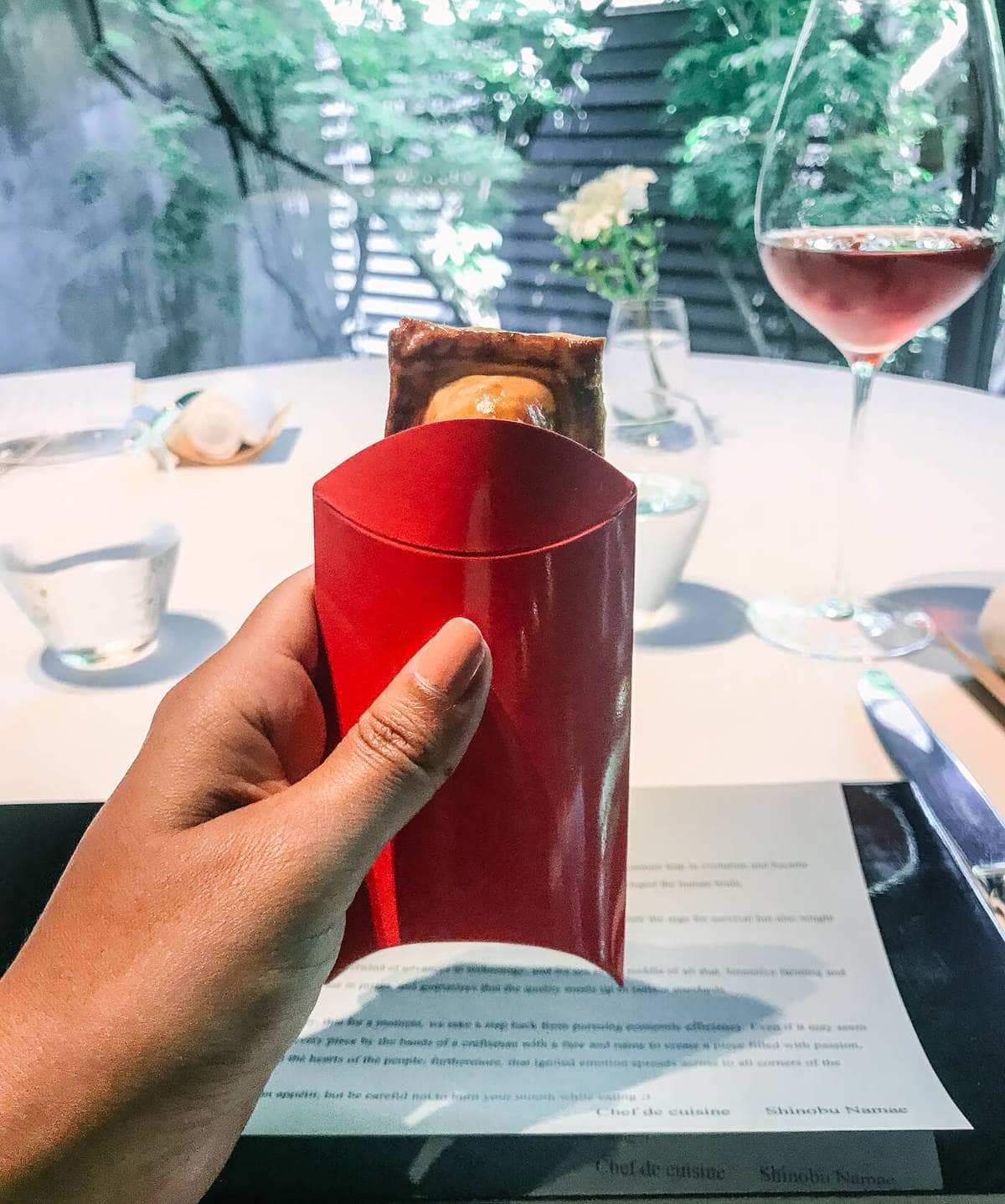 We had a fancy lunch that day at L'Effervescence. Josh is much more fancy eater than me. This was one of the places he wanted to visit badly so I obliged because marriage is about compromise!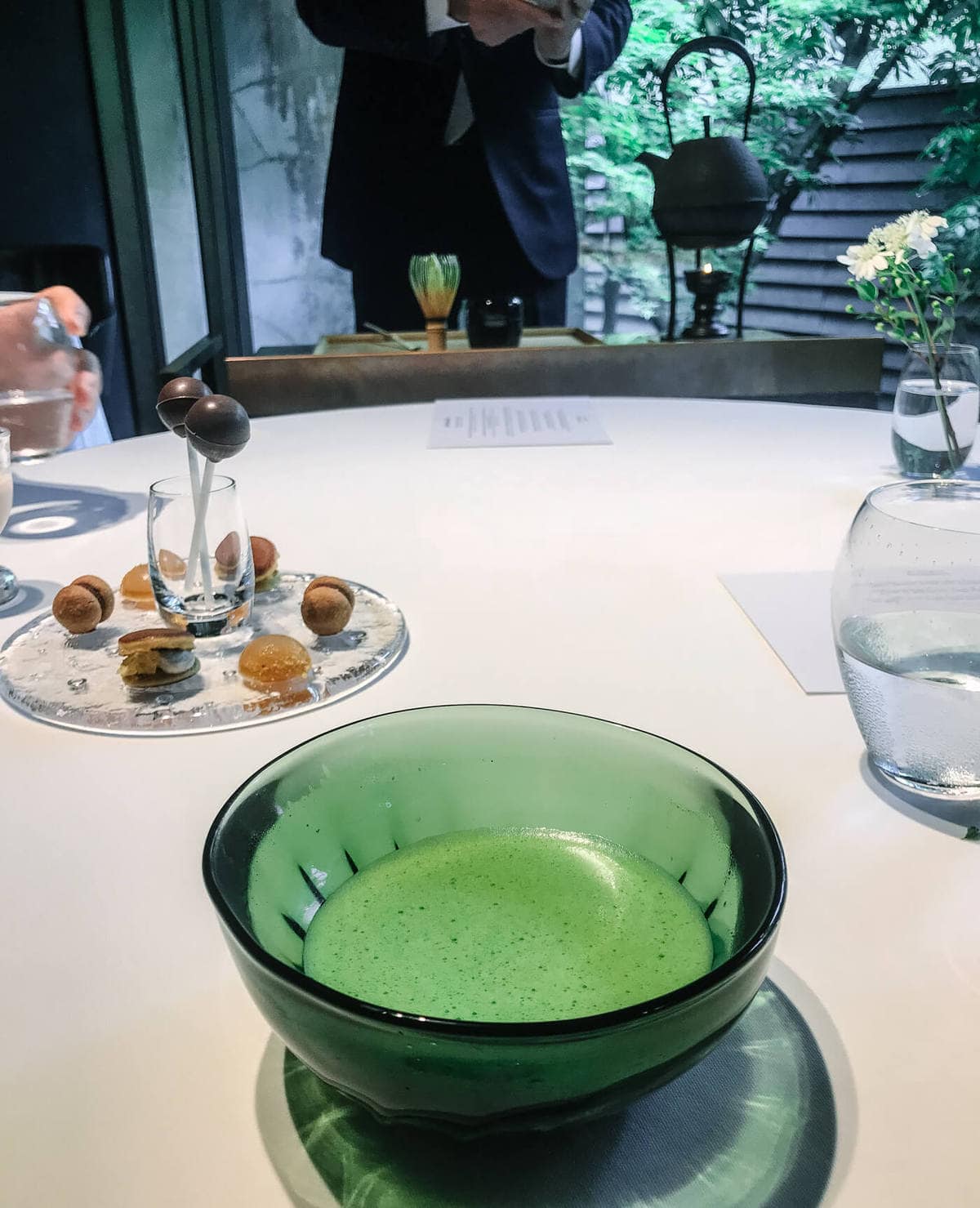 The food was beautiful and interesting. The entire meal used Japanese ingredients with French and Japanese technique. There was matcha table-side service, a hand pie that was inspired by McDonald's and the prettiest view of the garden.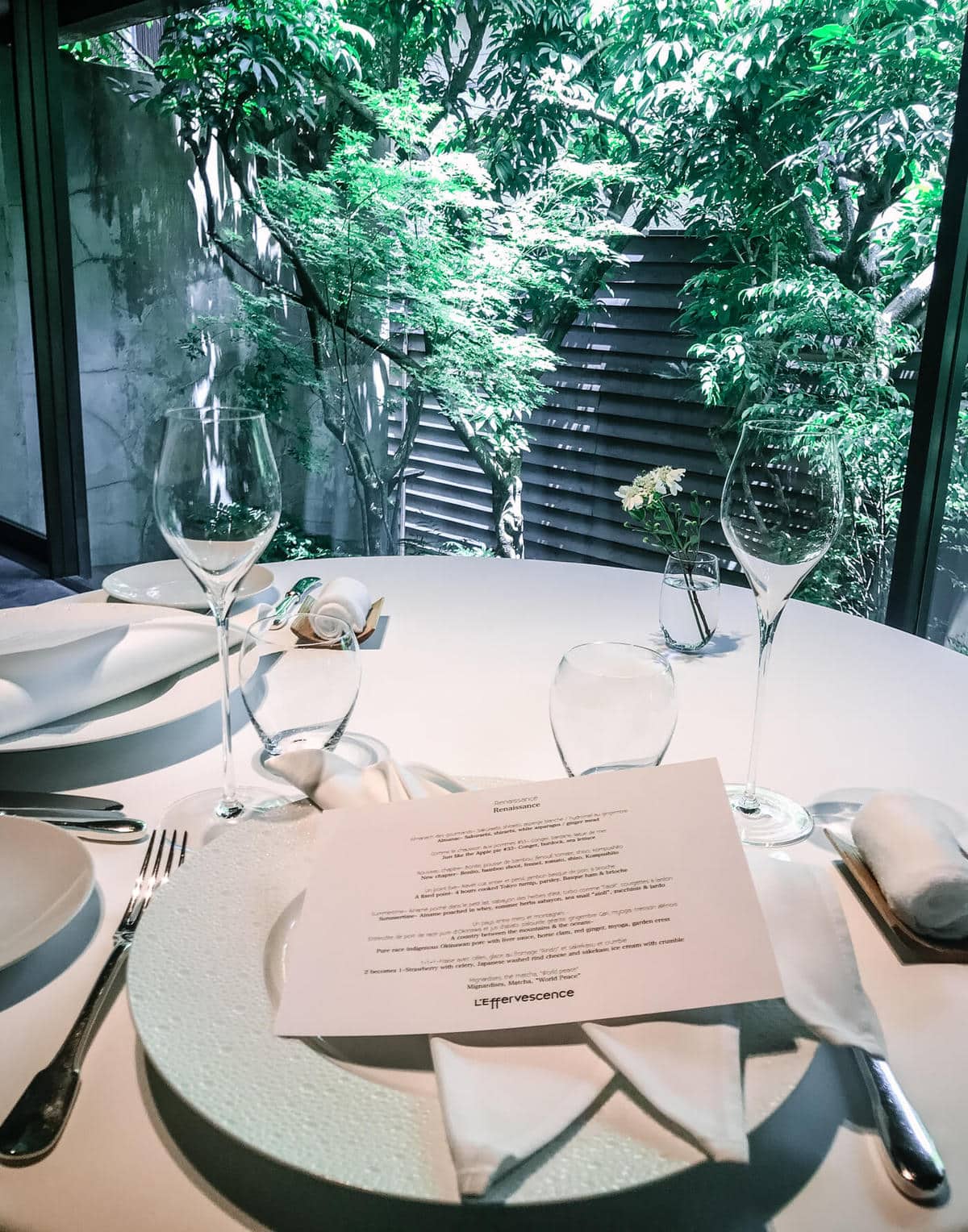 After that meal, we took a cab back to the hotel and got our stuff and headed to the train station to go to Kyoto! (I'm going to cover Kyoto on my next post)
When we got back to Tokyo, we spent the day hanging out. We went to eat some really good Udon noodles and walked around Shibuya and ate soft serve. It was the most chillaxing last day.
We stayed at the Grand Hyatt and I can't say I'd recommend it. I thought it was expensive and kinda sorta dingy considering the expensive price point. It was nice to be in a different neighborhood tho and it was only one night so it wasn't a big deal.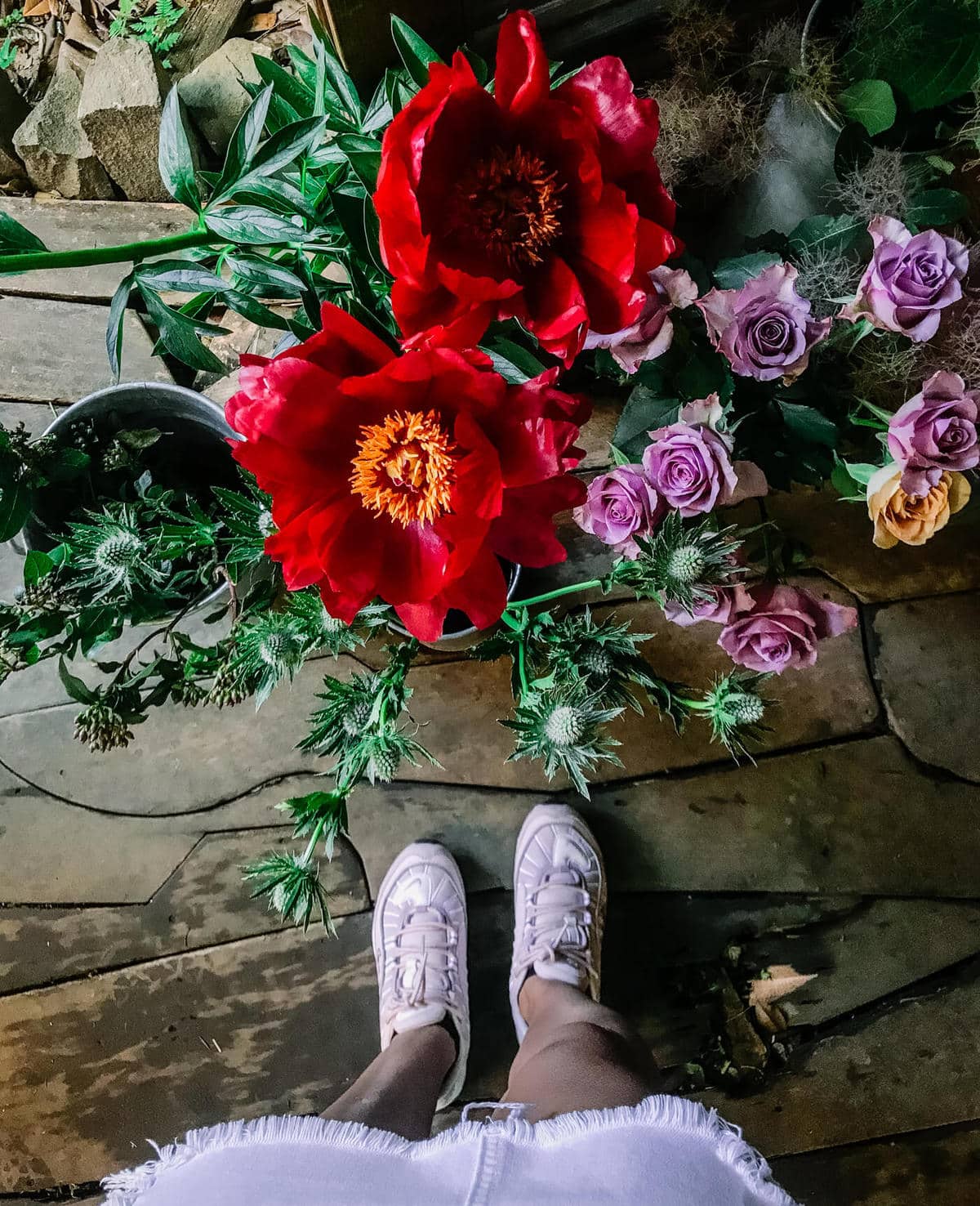 We also heard that burger culture is a big thing in Japan so Josh found Authentic burger. We went and it was so good. It was also pretty funny to hear American radio overhead and be totally entrenched in American memorabilia in the middle of Tokyo.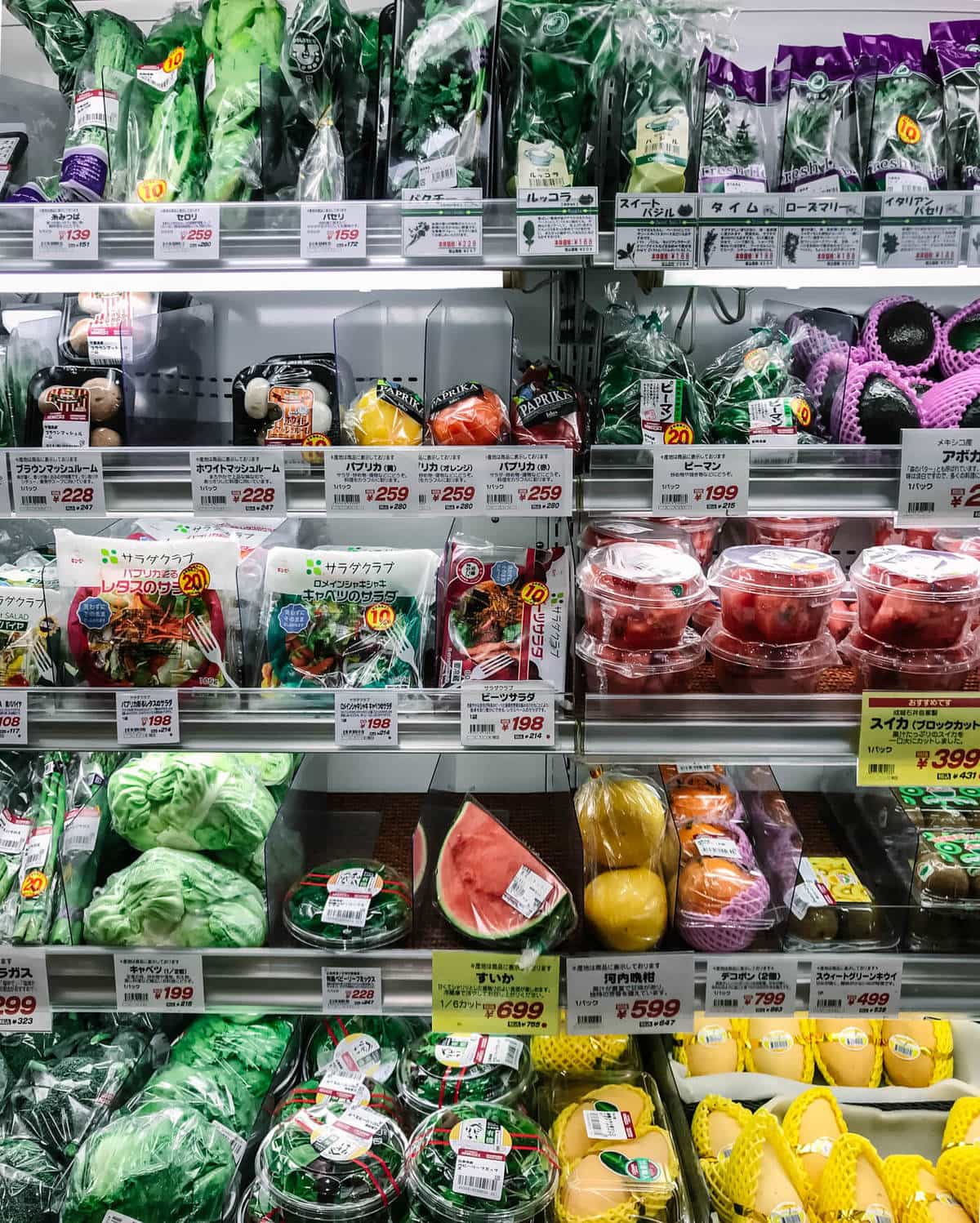 Next up, KYOTO! 
Quick List of Place We Ate and Loved: 
1. Soba Sasuga
2. Path
3. Zaku Zaku
4. Authentic Burger
5. L'Effervescence
Places We Stayed We Loved: 
1. Andaz
Place We Shopped: 
1. Tokyo Hands
2. Amore Tokyo
3. A bunch of little places in Shinjuku
4. Iihoship Ceramics